BPER Banca. Dove tutto può iniziare.
BPER Banca è la scintilla che dà forza ad ogni tuo progetto. Per un Paese più equo, inclusivo e sostenibile. bper.it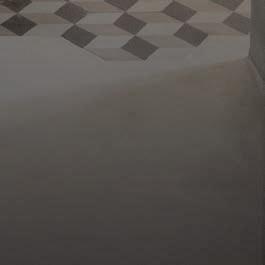 S T INTE AZPROGETTA vi in m Servizi chia e f servic urnkey ERIOR DESI ARREDA ZIONE E spazi p mano per e house privat for AND C IGN O SU MI AMENT e ti e struttur priva e and hospitality OM FU CUST SURA ettive e ric business. y URNITURE. formaadesign.it | 39 0185 1772891 + T Via 1 | e. G ari ( v ripoli 16, Chia GE)
dell'acqua bartolone HIGH JEWELRY Since 1949
Paolo Bartolone Member of World Diamond Bourses Show room a Genova in Via Roma 24r e in Via Sestri 138r
Collezione Loveheart:
Anello con diamanti bianchi taglio a cuore colore F ct. 2,40 e diamanti fancy yellow ct. 2,35.
hop30s0%le % s le h r2 7

ss
O
Y ti
inDesti
nation
PPING e T
G UR YYESY LUXUER atup er2 R YSA Ov
HOPPING ionJO ALLE YS ERRAV STYSH A
E ATTS
Evelina Christillin. The romantic side of sailing
Riding at anchor: dreamy roadsteads
Sabrina Salerno. A melancholic revolutionary
Genova jeans. When Genoa invented the future
Marco Bucci: "A city where everyone is out and about"
Imperia's centenary: a sense of belonging for everyone
Porto Venere. A spot loved by poets
Pietra Ligure. The self-caring town
Chiara Boni, Fashion environmentalist
Glamorous green, white and black
Grand Hotel Bristol. Chic allure in Rapallo
Michelin-star chefs Stellar cuisine
Monia. "I'm a nomad who always goes back home"
Chiavari. Tigullio's parlor
Walking makes beautiful
Ryder Cup. Italy plays navel of the world
ESTATE 2023
Evelina Christillin. Il lato romantico della vela
Rade da sogno
Sabrina Salerno. Sono una rivoluzionaria malinconica
Genova jeans. Quando Genova inventò il futuro
Marco Bucci: "Una città sempre on the road"
Per i 100 anni di Imperia più inclusione e più futuro
Porto Venere. Il borgo che piace ai poeti
Pietra Ligure. Una città che sa amarsi
Chiara Boni, ambientalista chic
Il glamour verde, bianco e nero
Grand Hotel Bristol. Un'aura chic a Rapallo
Una cucina stellare
Monia. "Sono una nomade che torna sempre a casa"
Chiavari. Il salotto buono del Tigullio
Camminare ci fa belli
Ryder Cup. Italia, l'ombelico del mondo
Ufficio pubblicità via XX Settembre, 41/3
Tel. +39 010 5532701
redazione@edizioniguri.it
Editor | Direttore
Paolo Lingua
SEA&GREEN 2023/1 Contents
Contenuti
Publisher | Editore Massimiliano Monti Edizioni Liguri S.r.l. via XX Settembre, 41/3 Tel. +39 010 5532701 amministrazione@edizioniliguri.it Production & Creation | Produzione & Ideazione Renato Tortarolo Gabriele Sanlazzaro Art Direction & Layout | Direzione artistica & Impaginazione Rolando Cassinari Translations | Traduzioni Wendy Wheatley Printed by | Stampato da Giuseppe Lang – Arti Grafiche Via Romairone, 66 16163 Genova (IT) 5 12 22 30 40 53 62 71 79 87 99 107 115 130 138 146 155
ESTATE 2023