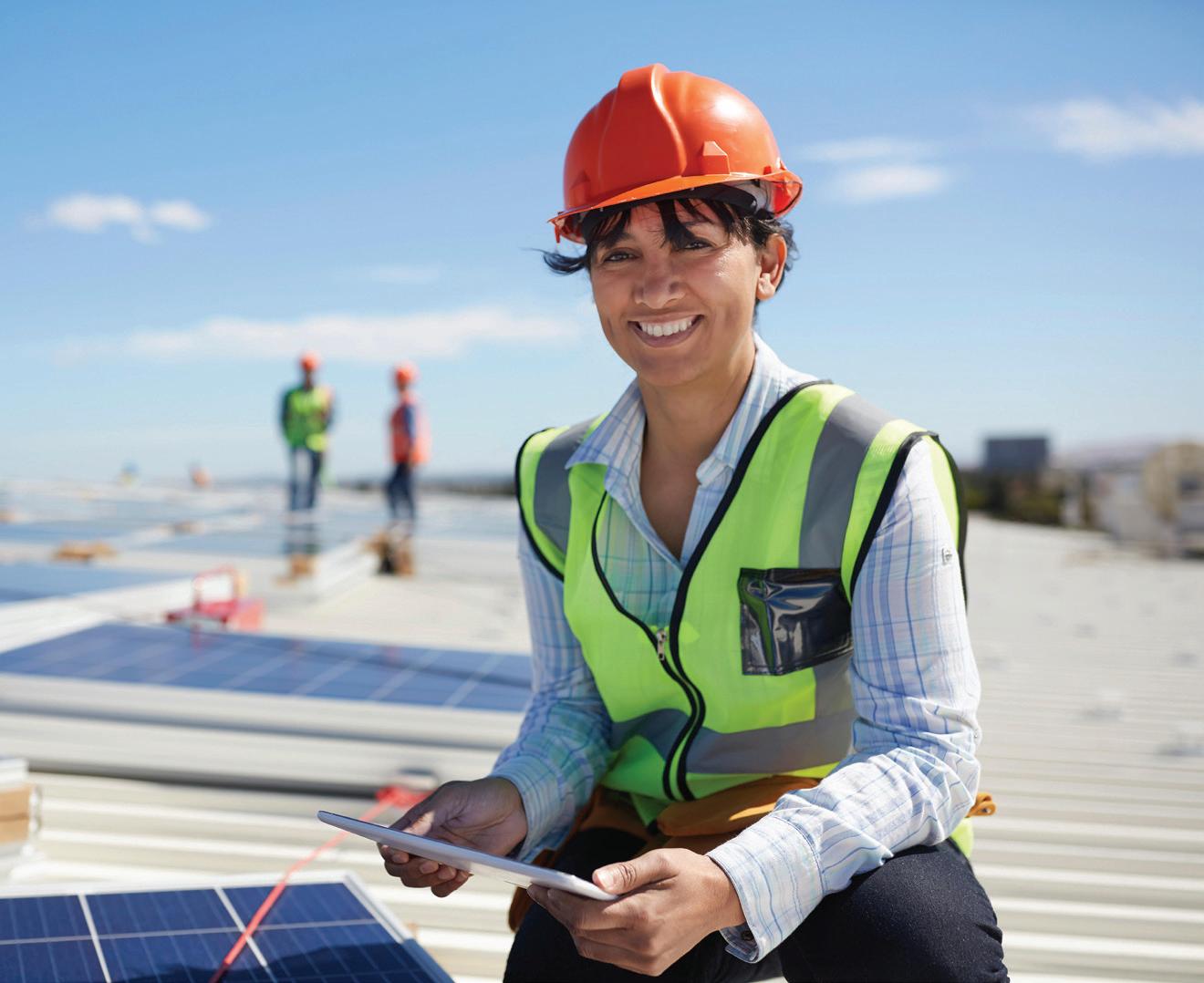 For further information please contact your Local Edco Representative, Ph: 01-4500611, Email: info@edco.ie, Website: www.edcopublications.ie
The Educational Company of Ireland
THE WORLD EN GI NE ER IN G IN TRANSITION YEAR ENGINEERING
Engineering in the World is the first in a series of STEM (Science, Technology, Engineering and Maths) books that offer an opportunity for Transition Year students to learn fundamental life skills relating to the world of STEM.
Engineering in the World will help students to recognise engineering in everyday life, learn how engineering solves common problems and explore the exciting variety of careers open to engineers.
Written by Susan HayesCulleton, co-author
of the bestselling
Positive Economics for Leaving Certificate Economics and Money Matters and Marguerite O Sullivan, Director of Learning with Johnson & Johnson
Engineering in the World is proudly sponsored by Johnson & Johnson Ireland, Sisk Construction Group and Cork County Council.
TEXTBOOK
Written as a stand-alone engineering module for TY students to explore engineering as a career or for further study
Content-focused activities that allow for differentiation based on student interest and ability
Designed to suit all types of learners, from visual to logical to active
Packed with exercises for active learning in the classroom
Nestles concepts in real-life case studies for a better understanding and application to the real world
Introduces engineering models such as 'design thinking' in a highly accessible way
Linked to concepts in the Maths, Physics, Chemistry and Technology Leaving Cert curricula
Suggests a range of journaling questions to encourage reflective thought
Offers a range of activities to develop key skills: practical, numeracy, oracy, research, visual and writing
Includes extra activities and online tools for further investigation and suggests many free technology tools for homework, in-class projects or students' ePortfolio
Offers insights into potential career paths and the skills sought out in today's workplace
Showcases career profiles and role models
Breaks misconceptions about the world of engineering
Explores some of the social and environmental challenges facing the engineering industry today.
SPONSORS
Johnson & Johnson is the largest, most diversified healthcare products company in the world. Operating in Ireland since 1935, it employs more than 5,000 highly skilled and motivated staff in the MedTech and Pharmaceutical sectors. The teams at Johnson and Johnson blend heart, science and ingenuity to profoundly impact health for humanity.
SISK is Ireland's leading builder and contractor. Family-owned, SISK played a key role in the development of modern Ireland. SISK continues to lead some of the most iconic building projects, build homes and deliver major road and rail infrastructure projects in addition to life sciences and data.
Cork County Council is the largest local authority in the country in geographical area and the second largest in terms of population and operations. Services include roads, housing, planning, environment, economic development, tourism, community, rural development, arts, heritage, fire and library services.
please contact your Local Edco
Ireland
For further information
Representative, Ph: 01-4500611, Email: info@edco.ie, Website: www.edcopublications.ie The Educational Company of