E X E C U T I V E ® ESTATES MAGAZINE ExecutiveEstatesMagazine.com . June, 2023 MIAMI BEACH, FL $8,500,000 Nancy Batchelor / Liz Hogan Lic: #0416207 / #3045004 COMPASS Tel: 305.903.2850 / 305.804.9700 Cover Home on Page 4
Reaching LOCAL & GLOBAL Markets The POWER of PRINT & DIGITAL MAGAZINES Please contact us at: farrias45@gmail.com Tel: 949.702.9577 www.ExecutiveEstatesMagazine.com
4 ExEcutivE EstatEs MagazinE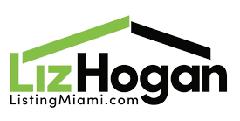 5 ExEcutivE EstatEs MagazinE Iconic Estate home on an oversized 15,134 SF lot with a 4-car garage, courtyard, pool, & guest house. Boasting chic sun-filled interiors, high ceilings, impact windows, a movie theater, a gas kitchen, & rooftop terrace. 9 BD, 8.5 BA, 6,828 SF. Offered at $8,500,000 Vibrant Miami Beach Estate 5454 Pine Tree Drive, Miami Beach, FL 33140 Nancy Batchelor Lic: #0416207 Tel: 305.903.2850 nancy@nancybatchelor.com nancybatchelor.com Liz Hogan Lic: #3045004 Tel: 305.804.9700 liz@listingmiami.com lizhogangroup.com
Newly built custom high-end home that checks all the boxes in the coveted Nautilus neighborhood. Offering electric gates, tastefully curated interiors, whole house generator, & a private backyard with a heated pool, spa, summer kitchen, & covered patio! 6 BD, 4.5 BA.
Offered at $6,184,000
6 ExEcutivE EstatEs MagazinE
Luxurious Custom Home 4357 Nautilus Drive, Miami Beach, FL 33140
7 ExEcutivE EstatEs MagazinE Nancy Batchelor License # 0416207 COMPASS Tel: 305.903.2850 nancy@nancybatchelor.com nancybatchelor.com
Marcy F. Javor Executive Director Of Luxury Sales 561.371.5226 Marcy@SignatureOneLE.com SignatureOneLuxury.com
Persistent Tenacity
Continuous creativity & constant innovation to provide you with process.
Honest Property Valuation Guidance
Using years of experience to provide insights on the preparation through completion of your property on how to get it sold with the highest prices in record time.
Over $50K Monthly Spent On Targeted Marketing
Extremely effective monthly campaigns to raise awareness and position your property among your target audience.
Cutting Edge AI Technology
The use of algorithms and targeted social media tailored to your needs to bring you motivated buyers.
On-Demand Back Up Offers
Constantly working to reach out to prospective buyers to deliver back up offers when deals don't necessarily go as planned so that you will never miss the opportunity of owning your dream home.
Consistent Communication
Get daily answers to your questions and daily & weekly updates throughout the entire process, from contact through closing.
A Never Quit Mindset
Driven by commitment and a never give up attitude with the tenacity needed in order to drive your deal to success.
Ben G. Schachter, Licensed Real Estate Broker Signature One Luxury Estates, LLC is a division of The Signature Real Estate Companies
10 ExEcutivE EstatEs MagazinE