Memorial Day is May 29, 2023 May we never forget those who made the ultimate sacrifice for our freedom.
driftless
Beloved Decorah restaurant is on the market
By Roz Weis
Decorah is chock full of incredible restaurants, but there is one spot that stands out for its family-friendly, casual atmosphere and dedication to providing "nothing fancy, just good food" to customers seven-days-aweek.
The Family Table, under the ownership of Scott and Stacey Gossling of Decorah, has been a beloved social space for throngs of patrons for nearly 30 years.
ende Mai
Decorah's Nordic Dancers and orchestra members entertained hundreds at the Syttende Mai celebration at Vesterheim Norwegian American Museum in Decorah last week. Senior dancers pictured here are Kylie O'Hara and Jack Knoke.(Driftless Multimedia photo by Roz Weis)
Asparagus Part Two!
By Jessica Woodward
driftlessthe Foodie
Folks will notice a change at the business this week – a "For Sale" sign is now prominently displayed at 817 Mechanic Street.
The Gosslings have put in their time, and they've decided to list the business. They want to start the next chapter of their lives.
They are quick to put the rumor mills to rest. "We aren't leaving town, we aren't sick and we aren't getting a divorce," Stacey smiled. "It's just time."
Scott said it will be "business as usual" until the business is sold, and they are eager to find "just the right buyer."
The couple hopes prospective new owners will appreciate the turn-key restaurant, complete with a capable staff of approximately 30 dedicated souls and upgraded facilities.
"We hope they will come in and see where they can take it," Scott said about prospective new owners.
The Gosslings cultivated a classic establishment in their years of ownership. Breakfast food served all day, generous portions and an extensive menu are just a few of the options.
The location was once a root beer drive-in stand. The existing building was constructed in 1972. The root beer franchise was dropped in the 1980s, and Family Table was born. Purchased from Ken and Phyllis Jauert back in November of 1993, the Gossling business has undergone extensive remodeling in recent years.
"I remember when we bought the
restaurant, and the owner was 52," Scott reminisced. "She told us it was time to sell and that it was 'a young person's business; and at the time I thought that 52 seemed young."
"Now I get it," Scott said.
Scott and Stacey have a long history in the food service business. Scott is a Festina-area native. After many years of working in the corporate world, they purchased Family Table, establishing it as a true neighborhood establishment. It's important for them that the restaurant retain its reputation as a place for groups to reconnect over breakfast, lunch or dinner.
"It's not just the food," Scott said. "It's the fellowship."
They've worked countless hours, employed hundreds of high school students and seasoned servers, and will leave a lasting legacy.
Their two children, Nick and Chloe, put in their time at the restaurant in their younger years. They are now both engineers in the Minneapolis area. Many of their former staff members have gone on to other careers as doctors, dentists, school principals, teachers, engineers, plumbers, electricians and more. When they purchased the business back in 1993, they had a crew of seven (including the two of them), and they now have 30 employees on the team.
Family Table is a place to gather, as is illustrated by the number of coffee groups gathering there each and every
day. Some patrons are known to stop in as often as 4 times a day.
With the slogan, "nothing fancy, just good food," the restaurant has stood the test of time.
Food and fellowship
Going above and beyond in customer services is an understatement at Family Table.
"We have a customer who doesn't care for beans in his chili, so when we aren't too busy we will take out the beans for him," Stacey said.
"Another customer isn't fond of carrots in his chicken noodle soup, so we'll take them out too," Scott smiled.
Their loyal patrons have become beloved.
The "Norma" sandwich on the menu, for example, is named after a loyal diner, the late Norma Casper.
Norma would call them when recovering from her dialysis appointments, and the Gosslings would be sure to have her favorite menu item delivered to her at her home just down the alley from the restaurant.
The Family Table has become a resource for families who want the security of knowing their loved ones are okay.
"We have a list of phone numbers on the wall at the restaurant. Out-of-towners have called to request we call them
Are you ready for part two?!
Just a short field update- our asparagus patch is currently out of control - but in a good way! We are harvesting about a dozen spears a day. We are in asparagus overload and eating all things asparagus.
Since this is our first year with this patch, I contacted the patch's old owners to see if they knew anything about it. They said, "it's at least 25 years old." But for some reason, I feel as if it has to be older than that. Why do you ask? Some of the spears are the size of my son's wrist! I wish I was kidding, but I am not. At first glance, this made me nervous.
Growing up, we used to always be on the hunt for the thinner spears when shopping for this springtime
veggie. I'm not quite sure why, maybe because my mom often found that the thicker ones seem to be stringy or chewy. It is safe to say that she always felt that way because those spears were just cooked improperly. Quite honestly, I find now that if they are cooked correctly, they are tender and tasty. So, the moral of the story is don't fear the big spear!!!
See what I did there?!
This recipe comes together with less than five ingredients with asparagus as the star. As it should be! And, it can be used with spears of all sizes. If your patch produces the larger ones I recommend cutting those spears in half so that way they
Driftless Foodie
continued on page 8
www.driftlessjournal.com | news@driftlessjournal.com | 563-382-4221 | Tuesday, May 23, 2023 | Vol. 5 Issue 21 US POSTAGE PAID DECORAH, IA PERMIT #6 POSTAL CUSTOMER
Mon-Sat 10am-6pm Sun 12pm-5pm EVANSDALE 319.235.9621 WAVERLY 319.352.4888 1305 W Bremer Ave 3552 LaFayette Road WEST UNION 563.412.1113 307 Hwy 150 North Shop online! NeighborhoodHome.com LOTS OF ITEMS IN STOCK TODAY! WHILE SUPPLIES LAST! Extreme Value Collections!
Scott and Stacey Gossling are pictured behind the cash register at The Family Table Restaurant. (Driftless Multimedia photo by Roz Weis)
Along with many great options all across the Driftless, Elkader has a public campground and the new Deer Run Resort, pictured here. Both camprounds are open for the Memorial Day weekend. See the Elkader Community Page on page 13 for details. (submitted) Lakeside view... Family Table continued on page 13
Vesterheim
Sy
Owners assure patrons 'it's business as usual' for now
celebrates
Nev
Best Wishes
Memorial Day Luncheon at Washington Prairie Washington Prairie Church is holding their annual Memorial Day Luncheon from 11 a.m. to 1 p.m. Monday, May 29, at Washington Prairie Church on W42. Appropriate for the start of summer, they will offer Maid rites, salads, chips, bars and drink. All proceeds will go toward their cemetery fund.
New Albin Memorial Day Service
The Kenneth Casey VFW Post #5603 of New Albin invites the public to attend their Monday, May 29, Memorial Day Service at 9 a.m. at the New Albin Community Center. Music will be provided by the Kee Jr. High Band, with a full schedule of speakers, including the annual recitation of the Gettysburg Address.
Refreshments will be served by the New Albin VFW Auxiliary. Volleys and Taps will be performed at the Veteran's Memorial at City Park and the City Cemetery. There will also be a U.S. Army National Guard Helicopter Flyover at the City Park 10:45 a.m.
Lanesboro Memorial Day weekend
A Memorial Day Program will be held on Monday, May 29, at 9 a.m. at the Lanesboro Community Center in Lanesboro, Minn. Honor our fallen armed service members with a parade, program of patriotic music, speakers, rifle volley and taps.
For those looking for live music, Lanesboro has many options. John Rislove
Ossian Memorial Day Program
All Veterans are invited to meet at 6:30 a.m. Monday, May 29, at the Ossian Community Center for breakfast served by the Ossian Boy Scouts. All Veterans and community members are welcome to join the American Legion, Brockman-Hammersland Post #503 of Ossian as they hold honors at the cemeteries near the city. The American Legion would appreciate the participation of the community at the cemeteries in remembrance of the deceased members of the area who have served their country.
Schedule
7:45 a.m. Bethany Lutheran
8 a.m. First Lutheran
8:15
A memorial salute will be held at Veterans Memorial at Carey Park prior to the start of the Memorial Day Program, which starts at 10:30 a.m. with the parade moving from the city park down Main Street to the Post Office, and returning to the park. Any Veteran wishing to march or ride in the parade meet at the city park at 10:15 a.m. All are welcome to join in the parade. There will be a full
Filling vases and a need
In his lifetime, Blake Ludeking has found himself in some interesting locales –culinary school in Australia, feeding tourists at zip-line and ski resorts out west and working as head chef on a private island.
So how does it happen that this chef by trade and training ends up spending so many hours each day in a cemetery?
Initially, the answer was proximity.

When the Decorah native moved back to his hometown to be closer to family, he ended up living next to the Decorah Lutheran Cemetery.
He began helping there as a groundskeeper when he took a job in the Luther College bakery that freed up his afternoons.
It was while working those afternoons in the cemetery he observed the urns left empty on hundreds of gravesites after the historic local greenhouse transferred owners and changed business models. Ludeking set about researching what it would take to bring a cemetery flower service back to Decorah and this spring he launched "Solaced Loved Ones."
New business
Solaced Loved Ones offers a silk flower service "assist-
Blake Ludeking recently started Solaced Loved Ones, offering silk floral arrangements and placement in local cemeteries.
ing families in honoring lost but not forgotten loved ones at their grave sites," according to Ludeking.
After researching options for mounts and vases that are beautiful yet practical for yearround placement in cemeteries, Ludeking landed on a ground mount option that fits well with all types of monuments. New customers will choose from a silver or copper mount and vase, from there they can choose from a variety of silk floral arrangements and schedule seasonal placements.
"It's not just for families living out of town, a lot of folks just can't get out to the gravesites. I deliver the flowers, lightly clean around the stone and send a photo to my clients," explains Ludeking.
Cemetery work
Since starting Solaced Loved Ones, Ludeking has also taken over caretaker duties from long-time Decorah Lutheran Cemetery caretaker Don Nesteby. "This makes me the second baker turned cemetery caretaker here," laughed Ludeking,
Solaced Loved Ones continued on page 3
2 Driftless Journal Tuesday, May 23, 2023 Congratulations
Decorah High School Class of 2023
HARPER
for your future! 904 Short St., Decorah, IA • 563-382-5120
a.m. Stavanger Lutheran 8:30 a.m.
(honoring
8:45 a.m. Hillside Cemetery 9 a.m. Bloomfield 9:15 a.m. Castalia Veterans Memorial 9:30 a.m. Pleasant View 9:45 a.m. Centennial 10 a.m. St. Francis DeSales Cemetery
Silver Springs
those lost at sea)
will be
favorite
the 1960s
the High Court Pub
7 p.m. Friday, May 26. Lost
and a Ringo Starr Look-a-Like will bring their country-and-swing-tinged
N' Roll to the High Court Memorial Day events planned Pub at 7 p.m. Saturday, May 27. The Walter Bradley Band will perform at Sylvan Brewing at 6 p.m. Sunday, May 28. Jokes on Tap returns to Sylvan Brewing at 8 p.m. Friday, May 26. Memorial Day continued on page 13 CODE: IN391172 DECORAH Mill Street Plaza 1014 South Mill St., Ste. 107 meof fer.me/decorah Kayla Zoulek, HIS CALL TODAY! 1-888-387-3068 To receive a FREE hearing evaluation* and RISK FREE** TRIAL at our... You''re Invited! BETTER HEARING EVENT June 5th - June 7th FREE $995 $20 SPECIAL OFFER *Hearing tests are always free. Hearing test is an audiometric test to determine proper amplification needs only, not a medical exam. **If you are not completely satisfied, the aids may be returned for a full refund within 30 days from the completion of fitting, in satisfactory condition. Fitting fee may apply. Valid at participating locations only. See store for details. †See store for details on available financing and benefit options. • Affordable financing options • Benefits for federal workers† • Participating with most insurance plans Additional Offers Include... SPECIAL OFFER Prescription Hearing Aids Valid on MEMINI Solution 1 only. Expires 06/07/2023. BUY TWO FOR Receive a Gift Card of Your Choice! Gift cards cannot be combined with other promotions. At thecompletion of your hearing test, you will receive an email from our third-party supplier to choose a gift card from the available retailers. Please note gift cards are not supplied at your hearing test. Limit one card per customer. Must be 55 or older and not have been tested or made a purchase in the last 6 months. Expires 06/07/2023. 801 S. Mechanic Street ∙ Decorah www.kerndtbrothers.com 563-382-2228
covering
tunes of
at
at
Faculties
Rock
Over-the-counter livestock antibiotics soon to be prescription-only
Just as human medical treatment is cautious about overuse of antibiotics to prevent pathogen resistance to useful medicines, animal treatments too are attempting to lower antibiotic use to prevent pathogen resistance, as well as minimize potential transfer to humans of drug-resistant microbes.
Starting June 11, all currently available over-the-counter antibiotics for livestock will be available only as prescription medications, according to a directive from the U.S. FDA, as recommended by their Center for Veterinary Medicine. This new rule will impact all livestock species.
According to publication
PMC4638249 in the American Journal of Public Health, "Of all antibiotics sold in the United States, approximately 80% are sold for use in animal agriculture; about 70% of these are "medically important" (i.e., from classes important to human medicine). There is growing evidence that antibiotic resistance in humans is promoted by the widespread use of nontherapeutic antibiotics in animals. Resistant bacteria are transmitted to humans through direct contact with animals, by exposure to animal manure, through consumption of undercooked meat, and through contact with uncooked meat or surfaces meat has touched."
Over-the-counter antibiotics are moving to prescription only, to provide more veterinary oversight. Similar to the Veterinary Feed Directive, placing antibiotics under the supervision of veterinarians should result in more judicious use and less antibiotic resistance.
The medically important antibiotics (used by humans and animals) becoming prescription-only include injectable tylosin, injectable and intramammary penicillin, injectable and oral tetracycline, sulfadimethoxine and sulfamethazine, and cephapirin and cephapirin benzathine intramammary tubes.
**NOTICE**
After 34 years, Tri-State Hay Auctions of Waukon is taking a summer off – June, July and August – from Memorial Day through Labor Day. Our last spring hay auction will be FRIDAY, MAY 26, 2023
Fall hay sales will begin the first Friday after Labor Day FRIDAY, SEPT. 8, 2023
Thank you and everyone have a safe and enjoyable summer. See you Sept. 8, 2023. From Frank and the entire Tri-State Hay Auction staff For more info, call 563-568-7375.
Over-the-counter antibiotics are moving to prescription-only to provide more veterinary oversight. For large herd animals or flock animals, this requires an on-site visit from the vet to evaluate the status of the flock or herd as a whole. (submitted)
Some medications are not considered crucial for human medicine and will remain overthe-counter, including: Ionophores including rumensin and bovatec, parasiticides such as ivermectin, oral pre/pro/postbiotics and topical non-antibiotic treatments.
The new regulation on antibiotics by prescription-only is for more than just cows, but for any type of animal that may require antibiotics. According to Janee Kale, Practice Manager of Harmony, Minn., and Cresco Veterinary Clinics, each veterinarian will need to enter into a veterinarian client patient relationship (VCPR). For large herd animals or flock animals, this requires an on-site visit from the vet to evaluate the status of the flock or herd as a whole.
The vet evaluates the group of animals and gets to know the client's pet or other animals well enough to be able to diagnose and treat any medical conditions they develop. Once the VCPR is established, it is generally good for one year. Any concerns that come up in the flock or herd covered under the VCPR can be called in to that vet, and the vet can then assist in diagnosis and treatment of that animal - in most cases over the phone.
If antibiotics are prescribed, the owners can pick those up at the vet's clinic for treatment of their animals. Single animals that can easily be brought into the vet's office don't need an on-site visit, but can be diagnosed and treatment prescribed in the vet's office.
This new regulation doesn't change the fact that veterinarians have always needed to establish a VCPR to prescribe any treatments. Now, they simply include antibiotics as a prescribed-only treatment. The listed treatments are simply no longer available over the counter. According to the American Animal Hospital Association (AAHA), the veterinarian-client-patient-relationship (VCPR) is the essential basis
A salute to the Ag Industry
Beef Sustainability Facts
Beef Sustainability Facts
FAMILY-OWNED FOR GENERATIONS
for interaction among veterinarians, their clients and their patients. It is critical to providing quality veterinary care and vital to animal welfare by allowing a veterinarian to regularly assess an animal's entire physical status, family environment and to regularly communicate with the owner. AAHA defines VCPR to require all of the following:
The veterinarian has assumed responsibility for making medical judgments regarding the health of the patient and the need for medical treatment, and the client (owner or caretaker) has agreed to comply with the veterinarian's instructions.
The veterinarian has sufficient knowledge of the patient to initiate at least a general or preliminary diagnosis of its medical condition. This means the veterinarian has physically examined the patient within the past 12 months, or more frequently as dictated by the age of the patient, medical condition or treatment therapy such as with controlled substances.
The veterinarian is available for ongoing care of the patient or has arranged for emergency coverage or continuing care and treatment of the animal by an appropriate veterinary professional.
The veterinarian maintains complete and legible medical records, including assessment and treatment plan, in such a way that another veterinarian will be able to proceed with the continuity of care and treatment of that patient.
In specific situations (e.g., rescue shelters, disaster response, hoarding intervention situations) "patient" may refer to a group of animals and "sufficient knowledge of the patient" means the veterinarian:
• conducts medically appropriate and timely visits to the facility where the animals are housed
• conducts examination of representative patients/animals and review of medical records and laboratory or diagnostic procedure records
• consults with those individuals providing care to the animals regarding ongoing health management programs
Contact your local extension educator with questions.
More than 90% of U.S. farms and ranches are family-owned meaning they have a vested interest in sustainability.1
CONVERT PLANTS TO PROTEIN
Cattle upcycle human-inedible plants into high-quality protein, which generates more protein for the human food supply than would exist without them 3
STORE CARBON IN SOIL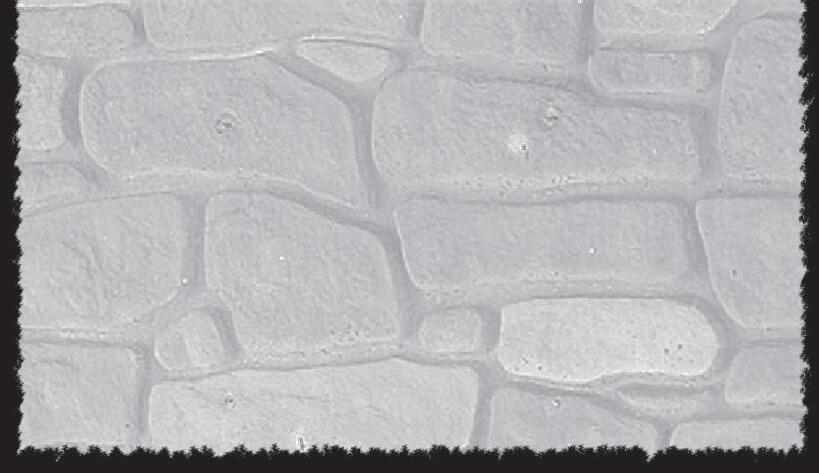 Beef cattle regenerate land and sequester carbon naturally simply by grazing. In fact, the U.S. land where cattle graze contains up-to 30% of the world's carbon stored in soil 6
PROVIDE HABITAT FOR WILDLIFE
Cattle producers are the original conservationists, maintaining habitats for wildlife like hummingbirds, ducks, butterflies and more.2
PERFECT LAND FOR
one third of the land in the U.S. is pasture and rangeland that is unsuitable for growing food crops, but it's perfect for raising cattle 4,5
RECYCLE CARBON WITH CATTLE
The methane belched from cattle only stays in the atmosphere for approximately 9-12 years before being recycled back into the ground via the biogenic carbon cycle.7
Karlsbrotens receive Pioneer Award
This year's Winneshiek County Cattleman's Banquet surprised Virginia and Dennis Karlsbroten of northern Winneshiek County as they were awarded the 2023 Beef Pioneer Award. "We were pretty blown away," said Virgina. "And it's both the man and wife being honored, which is pretty special," added Dennis. "And that was it — it was always both of us together in this business."
Former Little Miss Cowgirl is crowned Beef Queen
Kayleigh Smith, daughter of Chad Smith and Sarah Smith, of rural Decorah, is excited for the upcoming year promoting and spreading knowledge about the beef industry in her role as
And in it together they have been, starting right after they were married in September 1976. They moved to their newly-purchased farm and bought their first commercial cows soon after. "He sent me to the cattle sale for three cows, and I came home with seven," Virginia recalled.
Virginia and Dennis Karlsbroten
Find the May 11 Public Opinion Newspaper's Beef Salute online at www.decorahnewspapers.com to read the complete article.
2023 Winneshiek County Beef Queen Kayleigh Smith pictured with her parents Chad and Sarah. (Driftless Multimedia photos by Becky Walz)
the 2023 Winneshiek County Beef Queen.
Communicating with consumers and advocating for the beef industry is her main objective.
"I'm most excited to get to reach out to people and teach them about beef, about what is actually true; along with getting
to meet new people and helping the Winneshiek County Cattlemen with promotions," she commented.
Find the May 11 Public Opinion Newspaper's Beef Salute online at www.decorahnewspapers.com to read the complete article.
DURING MAY BEEF MONTH! 4 Driftless Journal Tuesday, May 23, 2023 AUCTION Tuesday, June 13 Good Strong Demand for Machinery & Equipment of All types. If you have 1 Item or a Complete Line of Machinery. Don't Miss this opportunity to market your equipment. with Online bidding available. SWEENEY AUCTION SERVICE Waukon, IA • Phone: 563-568-2464 • sweeneyauctionservice.com UPCOMING MACHINERY CONSIGNMENT CALL NOW TO CONSIGN 563-568-2464 Thank You Ag Producers! • New Holland • Gehl • Art's Way • Supreme • Meyer • Simplicity • Westfield • Notch • Rhino • AGCO Parts • Schulte • Kuhn Krause 2724 State Hwy. 24 Ft. Atkinson, IA 563-534-2724 www.franzensales.com Mon-Fri 7AM-5PM • Sat 7AM-NOON Extended Saturday hours during seasons We salute you PRODUCERS! 110 Court St. Decorah, IA 382-3227 www.friest.com AG STEVE HOLTHAUS 1304 185th Ave., Ossian, IA • 563-419-0707 holthausprecisionplanting@hotmail.com We salute our area Ag Producers! HOLTHAUS PRECISION PLANTING, LLC SPECIALIZING IN: • ICF (Insulated Concrete Forms) • Decorative Concrete • Bin Pads • Curbs • Minor Excavation Work • Poured Walls • Patios • Floors • Driveways • Sidewalks • Parking Lots FARM • RESIDENTIAL • COMMERCIAL HUBKA CONSTRUCTION We Salute our Ag Producers! FOR A FREE ESTIMATE CALL GARY HUBKA AT 563-735-5524 2456 Co. Rd. A-14 Decorah
ARMS #051121-04 Grazing lands make use of that water that would otherwise be runoff in urban areas. More than 90% of the water footprint for beef production is rainfall.2 2022 ARMS# 011222-24 References 1. USDA-NASS. 2017. Census of Agriculture. Farm Typology. https://www.nass.usda.gov/Publications/AgCensus/2017/Online_Resources/Typology/typology.pdf 2. Barry, Sheila. 2021. Beef Cattle Grazing More Help than Harm for Endangered Plants and Animals. 3. Baber, J.R. et al., 2018. Estimation of human-edible protein conversion efficiency, net protein contribution, and enteric methane production from beef production in the United States. Trans. Anim. Sci. 2(4): 439-450. 4. USDA-ERS. 2021. Economic Research Service using data from the Major Land Use data series. Available at: https://www.ers.usda.gov/data-products/major-land-uses.aspx 5. Broocks, Ashley et al. 2017a. Carbon Footprint Comparison between Grass- and Grain-finished beef. OSU Extension, AFS-3292. 6. Silveira, et al. 2012. Carbon sequestration in grazing land ecosystems. University of Florida Extension. https://edis.ifas.ufl.edu/pdffiles/SS/SS57400.pdf 7. UC Davis. 2020. Clear Center. The Biogenic Carbon Cycle and Cattle. https://clear.ucdavis.edu/explainers/biogenic-carbon-cycle-and-cattle
CATTLE Approximately
NO SUMMER HAY AUCTIONS TRI STATE HAY AUCTION Waukon, Iowa -CODE-
The Winneshiek County Youth Beef Team is sponsored by the Iowa Cattlemen's Foundation and local youth are supported by the Winneshiek County Cattlemen. The team is pictured here with Iowa Governor Kim Reynolds and Lt. Governor Adam Gregg. (submitted)
Stateline Dairy and Ag Outlook Seminar June 14
Experts help dairy farmers understand the changing industry Extension and Outreach. "Understanding the ag markets is a necessary part of lender portfolio management."
A Dairy and Ag Outlook Seminar: Understanding a Changing Industry, will be held from 9:30 a.m. to 3:15 p.m. Wednesday, June 14, at the Ridgeway Community Center, 690 County St., Ridgeway. This seminar, sponsored by Iowa State University Extension and Outreach, the University of Minnesota Extension and the University of Wisconsin Extension, is targeted toward assisting ag lenders and farm financial advisers in helping farmers manage risk and understand market outlooks.
"Price risk management continues to be a major variable for profitability in many commodity enterprises while land has seen record inflation," said Jennifer Bentley, dairy specialist with Iowa State University
Not where's the beef, but how big's the beef in Iowa?
Plenty big! Total cattle inventory in Iowa alone was 3,850,000 head, ranking seventh in the nation for beef production across the board, and fourth in the U.S. for cattle and calves on feed with 1,170,000.
Beef is a $7.32 billion industry in the state, with demand for beef increasing 15 percent over the last decade.
There are 19,171 farms with beef cows, with 25,367 involved in all cattle operations, like dairy.
Iowa's Dairy Center resides just south of Calmar, where new techniques and methods are tested and perfected, and education of the future's Dairy Farmers takes place. Tours can be scheduled to see the sights, sounds and smells of a real dairy farm in this 60cow teistall facility.
DECORAH SALES
Topics include:
• Dairy Price Outlook: Spotlight on Supply, Demand, and Inflation (Leonard Polzin, University of Wisconsin)
• What's the Future Hold for Small to Midsize Farms? (Jim Salfer, University of Minnesota Dairy Extension)
• An Update on the Farm Economy (David Oppedahl, policy advisor, Federal Reserve Bank of Chicago)
• Land, Livestock and Crop Market Update (Chad Hart, Iowa State University)
• Ag Decision Maker Tools (Ann Johanns, ISU Extension and Outreach)
Pre-registration is required but payment for the seminar can be taken at the door. Pre-
register at https://go.iastate. edu/DAIRYAGOUTLOOK. Ag lenders and financial advisers are encouraged to invite their producers to attend the seminar.
For more information, contact Jennifer Bentley or Allie McIntyre at the ISU Extension and Outreach Winneshiek County office at 563-382-2949. They can be reached by email at jbentley@iastate.edu or alliemc@iastate.edu.
Driftless Journal Tuesday, May 23, 2023 5
Decorah: 563-382-9661 Cresco: 563-547-2244 www.decorah.bank CONNECT with our Ag and Business Bankers who strive to help you be successful and achieve your financial dreams. Beginning Farmer Loans Building and Land Loans Robust Digital Banking Livestock & Equipment Loans Long-Term Fixed Rate Loans Financial Strategies and Tools 1306Hwy150South,WestUnion,Iowa52175 www.baumlerimplements.com 563-422-3835 1306 Hwy. 150 South, West Union, Iowa 52175 563-422-3835 www.baumlerimplements.com THANK YOU AG PRODUCERS for your hard work and dedication. Without you, we wouldn't have a safe and sustainable food source. SalutesIowa Farmer s ank Y Ag Pr u rs! FIRST SOUTHEAST BANK
Back row (l-r): Josh, John, Dave, Cole, Doug, Brendon, and Ben Front row (l-r): Justin, Andy, Erin, Leslie, Donna, and Holly
EITZEN 507-495-3326 CHATFIELD 507-867-4910 HARMONY 507-886-2255 RUSHFORD 507-864-2845 www.HammellEquipment.com BEEF FATS Trent & Kris Thiele, Elma Shawn & Julie Henry, Decorah Randy & Greg Lukes, Ft. Atkinson HOLSTEIN FATS Brian Rothmeyer, Ossian Dean & Dennis Schmitt, West Union Schmitt Dairy, Ft. Atkinson TOP COW Shawn & Julie Henry, Decorah TOP BULL Andi & Jessica Deering, Postville
COMMISSION High Choice Beef Steers & Heifers 174-177.50 Choice Beef Steers & Heifers 171-174 Select & Choice Beef Steers & Heifers 164-171 High Choice Holstein Steers & Heifers 151-158 Choice Holstein Steers & Heifers 146-151 Select & Choice Holstein Steers & Heifers 136-146 Thinner Shelly Cows 74-94 High Yielding Market Cows 94-120 Market Bulls up to 128
REPORT
CONSIGNMENTS
MARKET
Monday, May 15, 2023 Slaughter Sale Every Monday at 9 am along with Regular Sale at Noon Decorah, Iowa (563)382-4203 TOP
CREAMERY, INC 300 10th Street N.E., Independence, IA 50644 We CHEESE! (319) 334-7193 (319) 334-7193 300 10th Street N. E., Independence, IA 50644
Joe and
'The Hunchback of Notre Dame' cast announced
New Minowa Players and director Cydney Weitzel announced the cast of their summer musical, "The Hunchback of Notre Dame." Rehearsals are currently underway, and performances will be June 22-25 at the Decorah High School Auditorium.
Taking the stage as Quasimodo will be Gabe Twedt. Erin Schrader will play Esmeralda, Matt Spencer will play Frollo, Alex Gisleson will be Phoebus, and Nick Hirka will be Clopin.
Other named characters include Jehan, played by Carston Krieg, Florika by Jenny White, Lieutenant Frederic Charlus by Alex Rosenow, St. Aphrodisious and King Louis XI both played by Elliott Cross, Father Dupin and an official both played by Rick Scheffert and Madam played by Karen Esterl.
The congregation is comprised of Elise Bennett, Alison Blake, June Breitenbach-Dirks, Rachel Breitenbach-Dirks,
Kristina Burroughs, Elliott Cross, Camille Dahlquist, Karen Esterl, Mikayla Hiner, Alex Kane, Carston Krieg, David Mendez, Libby Phillips, Alex Rosenow, Rick Scheffert, Emily Schmidt, Julia Schwarz and Brynn Storhoff.
There is also a cathedral choir with sopranos Melissa Bills, Kay Capps Cross, Melanie Folkerts, Annika Krieg, Karin Martin-Hiner, Jenny White and Kaylie Wemark; altos Kelly Farley, Eva Fassbinder Brummel, Katherine Gisleson, Kelly Johnson, Carol Kelly and Susanne Twedt; tenors Lucas Hanson, Linda Martin, Mic Martin, Marlene Runyon and Sam Wilson; baritones Loren Brandt, Erik Johnson, and Colin Thompson; and basses Tim Folkerts and Chris Frantsvog.
Tickets "The Hunchback of Notre Dame" are available at newminowaplayers.ludus.com Local box office hours are to be determined.
Charges filed in June 2022 infant death
Shirley Weber of Cresco was charged with Child Endangerment-Death, a felony, by the Howard County Attorney on May 11, from a June 28, 2022, incident that resulted in the death of an infant under her care at her home-based daycare.
According to testimony from Lt. David Godman of the Cresco Police Dept., "On June 28, 2022, Shirley Weber was providing daycare services to 10 children at her residence. She was not licensed through the state of Iowa. While Shirley Weber was providing daycare services on June 28, 2022, she placed a 16 month-old child in his car seat, while only buckling the top buckle, this ultimately caused the child to slip down in his car seat, causing him to be choked by the top buckle and caused his death. Shirley We-
ber failed to provide proper supervision which resulted in the death of the child."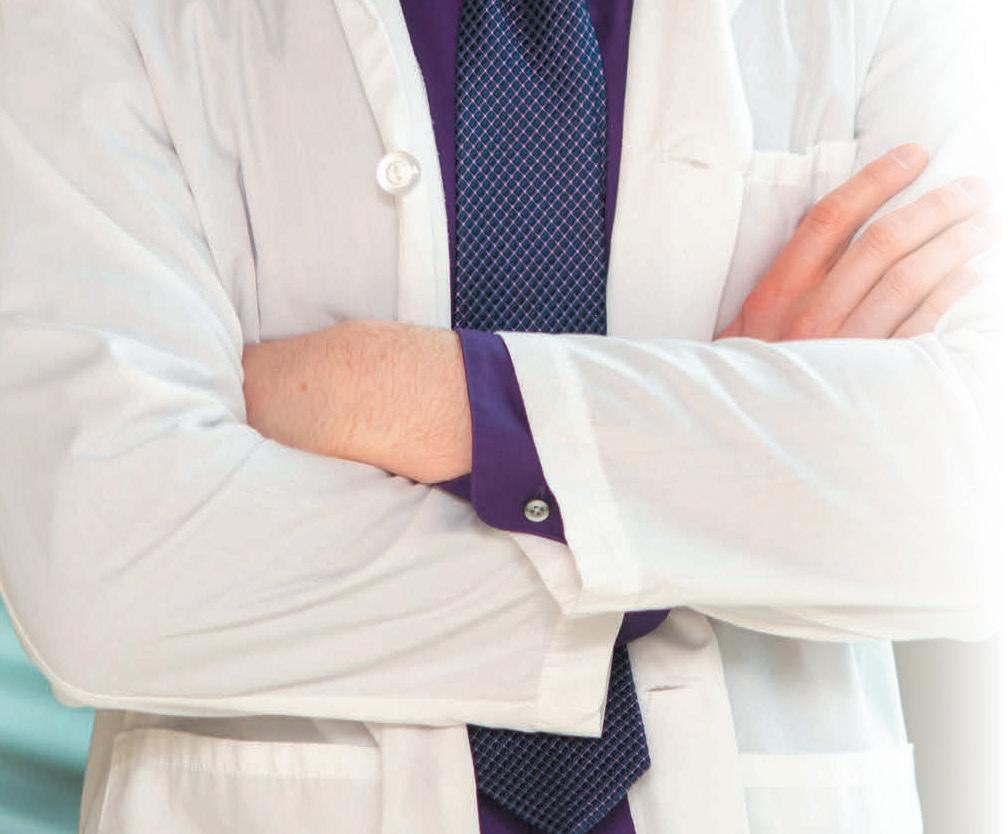 Immediately following the incident, the child was airlifted to Rochester, Minn., where he was treated, but died on July 1, 2022.
A warrant for Weber's arrest was issued May 10, and served May 11. She was presented with the felony charge of Child Endangerment-Death, and released on a $25,000 bond to the Department of Correctional Services. Weber's pretrial hearing is scheduled for May 31 at 11:30 a.m.
According to the Iowa Dept. of Human Services, a sole provider registered as a Child Development Home is allowed have no more than eight total children on premises without assistance.
Law Enforcement
Welfare check on minors leads to charges
The Fayette County Sheriff's Office conducted a welfare check at a residence in Hawkeye Tuesday, May 9. The Sheriff's Office received a report from school that two children had not been attending school for weeks and were concerned. Upon an investigation that day 35-yearold Jessica Lynn Mikesh was arrested and charged with two counts of child endangerment, an aggravated misdemeanor. It was learned that Mikesh had abandoned two minor children to fend for themselves, leaving them in an unlivable home.
Brian Charles Brainard, 36, was also found in the home and was wanted for a parole violation warrant with no bond. Both were arrested and transported to the Fayette County Jail. The Department of Human Services were called in and the children were removed to a safe location.
Multiple charges for Clermont woman
The Fayette County Sheriff's Office received a call regarding criminal mischief at an address in Clermont on Friday, May 12. Upon arrival, deputies learned
that 38-year-old Melissa Ellen Shaw of Clermont had entered a garage without permission and slashed the victim's tires. Shaw was then later arrested on unrelated charges and transported to the Fayette County Jail awaiting her initial appearance. Shaw is being charged with burglary in the 3rd degree.
The Fayette County Sheriff's Office executed a search warrant at 106 Clay St. Clermont, at 1 a.m. May 14. During a search of the residence, methamphetamine, marijuana, and paraphernalia were found and seized.
Shaw was arrested and charged with child endangerment, an aggravated misdemeanor, possession of a controlled substance methamphetamine and marijuana 1st offenses, serious misdemeanors, and possession of drug paraphernalia, a simple misdemeanor. Shaw was taken into custody and transported to Fayette County Jail, where she was held until initial appearance. Fayette County Sheriff's Office was assisted by the Clayton County Sherriff's Office, West Union Police Department and Postville Police Department.
The Public Opinion Newspaper regularly publishes law enforcement reports on Thursdays.
6 Driftless Journal Tuesday, May 23, 2023 I'm excited to provide love + medicine in Decorah. IAN STOCK, DO GUNDERSEN DECORAH CLINIC WELCOMES IAN STOCK, DO As a Family Medicine and obstetrics provider, Dr. Stock cares for patients of all ages and offers: • Care during pregnancy and childbirth • Chronic disease management • Holistic patient-centered care • Osteopathic manipulative treatment (OMT) Call (563) 382-3140 to make an appointment. 50th wedding anniversary
Milestone
Skretta Flexsteel • Daniel's Amish • Ekornes • La-Z-Boy • Smith Brothers • Canadel Memorial Week SALE! . . . Quality furniture . . . Better values . . . Personal service www.drurysfurniture.com ©2023 Drury's 100 Main Street Fountain, MN 507-268-4363 OUR 98th YEAR! STORE HOURS: Monday & Friday, 9 am–8 pm, Tuesday–Thursday & Saturday 9 am–5 pm, Sunday Noon–4 pm Over 35,000 Square Feet of Fully Accessorized Displays! *No Interest if Paid in Full within 24 Months. Minimum purchase $1,999. To avoid interest, you must pay the full promotional balance before the promotional period ends. If you do not, you will be charged interest from the purchase date at the standard Purchase APR. After the promotional period ends, the standard Purchase APR also applies to the remaining balance and the charged interest. Minimum monthly payments required, but they will not pay off the balance in time. You must make larger payments to avoid the interest. Prior purchases excluded. Account must be in good standing. Limited time offer. Other finance plans may be available. Standard account terms apply to purchases that do not qualify. New accounts: standard Purchase APR 29.99%. Minimum interest charge $1. Existing accounts, see your Cardholder Agreement for applicable terms. Subject to credit approval. Home Inspiration financing account issued by TD Bank, N.A. • PROFESSIONAL DELIVERY • INTERIOR DESIGN SERVICE • FREE IN-HOME SET-UP • CUSTOMIZED CREDIT PLANS STOREWIDE SALE PRICES! Custom Orders Included! No Interest For 24 Months with equal payments* Interest will be charged from the date of purchase if the purchase balance is not paid in full by the end of the promotional period. Restrictions apply. FREE GAS! Just for Shopping Drury's No Purchase Necessary!
Marcy Skretta will celebrate their 50th Wedding Anniversary with a card shower. They were married May 26, 1973. Cards and well wishes can be sent to 106 Crescent Ave., Decorah, IA 52101.
Joe and Marcy
Spring tactics on a falling river
By Capn. Ted Peck
Fishing tactics on the dynamic Mississippi River change every day. Sometimes every hour. This time last month, water temperatures had warmed to the point where smallmouth bass were just beginning their semi-annual migration up into tributaries like the Upper Iowa River.
A monster cold front blew in, dumping eight inches of snow and fish behavior snapped into a case of chattering lockjaw.
Since then, a major flood has made finding fish challenging. Gamefish like walleyes, smallmouth and saugers got out of the current – a pile of them moved inland over seven miles into the Upper Iowa River where a crankbait in "Rayburn Red" color pattern educated over 100 gamefish the first week in May.
Under major flood conditions
fish seek edges. Until Mother's Day practically the only edges were railroad tracks along both sides of the Immortal River and defined areas like banks of the Upper Iowa. More edges are beginning to poke out of the steadily falling River, making it easier to find fish. Hopefully, the river level will continue to drop back toward "normal" pool levels. Fish will go with the flow, following migration corridors with grow increasingly smaller as the Mississippi
Intro to kayaking course offered
Join Winneshiek County
Conservation for an introduction to kayaking course at Lake Meyer Park on Wednesday, June 7, from 6-7 p.m. Participants will learn basic water safety, paddling techniques and kayaking skills. This class is designed with beginning paddlers in mind.
Kayaks, paddles and life jackets will be provided. This course is open to 10 year-olds and older. An adult must register with 10 to 15 year old participants.
Registration for this event is required and there is a nominal fee. Winneshiek County Conservation is partnering with Northeast Iowa Community College (NICC) to offer this course. Find more information at www.winneshiekwild.com, including the link to register. Bring sunglasses, sunscreen, a towel, a refillable water bottle and an extra set of clothing.
Contact the Winneshiek County Conservation office at 563-5347145 with questions.
retreats within established riverbanks.
Essentially, this is the finned counterpart to whitetails traversing a well-worn doe trail. Find a "stand" by a fallen tree or big rock which fish must swim past as they meander back into the mainstream, and you can catch fish all day long.
Water temperatures are now in the mid to upper 60s. Bass are actively feeding ahead of moving to shallow spawning areas where females will drop their eggs after fanning beds in quiet waters on the bottom.
Peak of bass spawning occurs when water temps are sustained at about 70 degrees, with crappies spawning about the same time and bluegills after that –usually right around Memorial Day weekend.
Many pike and walleyes are in shallower water, too, comfortable with the water temperature. But their main drive in locating in less than 10 feet of water is the readily available source of food. Northern pike are primarily sight feeders with binocular vision scanning the water column for easy prey.
Water clarity is key in finding both pike and bass most of the time in the Mississippi. Anything greater than two feet of visibility is good—usually.
A tandem spinnerbait with a little orange and chartreuse with a yellow or white plastic fliptail
is often more than a pike can resist. Often they will follow this lure back to the boat, turning away at the last instant. Executing a "figure L" by turning the rod tip left or right before pulling the lure out of the water to make another cast often results in a violent strike at boatside. When river levels are both rising and falling there are areas where visibility can be over five feet. If there is a breeze causing a ripple on the water to diffuse sunlight, gamefish will be more aggressive.
Walleyes feed most effectively under low light conditions. Right now, you might find them swimming in less than two feet of water if there is easy food present. In conditions where there is little current soft plastics like a wacky-rigged senko or Ned rig with a TRD or crawfish trailer are effective on all
Cooking with fresh herbs course planned
Join Winneshiek County Extension and Outreach at 5 p.m. Tuesday, June 20, to learn about cooking with fresh herbs. Cooking with fresh herbs is a great way to add flavor to food without using lots of salt, sugar and fat. Explore 10 common herbs to grow in your garden, in a pot in a kitchen or on a patio.
Classes will include information on how and when to add herbs in cooking, how to identify 10 different fresh herbs and
how to substitute fresh herbs for dried in recipes. Attendees will have a chance to sample a recipe with fresh herbs and learn ways to preserve the herbs they've grown. To register for the class, contact Allie at the Winneshiek County Extension and Outreach Office at 563-382-2949). There is no fee for the class, held at the extension office at 2316 Sweet Parkway Road in Decorah.
gamefish species. Lipless vibrating crankbaits like the Rat-L-Trap or B-Fish-N Tackle Big Dude work well under both these conditions and where there is a degree of current. A bladed jig – commonly called a "chatterbait" may be the best May walleye-catching weapon on backwaters and running sloughs of the upper Mississippi between now and arrival of serious summer in early June.
Driftless Journal Tuesday, May 23, 2023 7 Behavioral Health Services We're here for you. Services LEUTHOLDS MEN'S & WOMEN'S FASHIONS 202 North Elm., Cresco 563-547-4041 | leutholdsclothing.com 20% OFF DRESSES! M, T, TH, F: 9-5:30pm W: 9-8pm SAT: 9-5pm Dresses for all events! LONG, SHORT & EVERYTHING IN BETWEEN Check us out! HELP WANTED FARM MARKET FARMS FOR SALE FARMS FOR RENT WANTED TO BUY RECREATIONAL VEHICLES JOIN OUR TEAM TO RECEIVE A $2,000 SIGN-ON BONUS! Captive-Aire, the nation's leading manufacturer of commercial kitchen ventilation systems, is currently accepting applications for the following Full-Time positions for 1st and 2nd shifts: General Assembly HVAC Technician Route Truck Driver Captive-Aire offers competitive wages as well as the following benefits: 48-tf-J-12 •$2,000 Sign-On Bonus •401k with employer match •Medical/Dental/Vision •Disability and Life with the election of Medical •Flexible Spending Account (FSA) •Paid holidays in addition to paid vacation (based upon tenure) •Monthly Bonus • Perfect Attendance Award Program •Uniform Shirt Allotment •Safety-Toe Footwear Annual Allowance •Gym Membership Visit our website for more information or to apply online at www.captiveaire.com, OR fill out at our facility located at: 101 N. Industrial Parkway, West Union, IA 52175 Satisfactory background check and negative drug screen required upon hire. Captive-Aire is an Equal Opportunity Employer Rupp Air is a division of Captive-Aire Looking for a rewarding job? Apply at: www.fullcircleneia.applicantpro.com/jobs/ or call Jared Morriss at 563-277-2029, jared.morriss@fullcircleneia.com FULL TIME & PART TIME C ommunity Assistants FLEXIBLE SCHEDULING to accommodate all types of work, school & social schedules. Full Circle Services offers sick, vacation a nd personal time to our part time staff. DAYTIME HOURS AVAILABLE! 20-4-JP-12 •Faith Based •Small Class Sizes •Dedicated Teachers •Friendly Families Please send resume, cover letter, and references to: Notre Dame Catholic School, Mrs. Katie Schmitt, 221 2nd Avenue East Cresco, Iowa 52136 Two Upper & One Lower Elementary Teachers We are currently hiring for the 2023-2024 School Year to continue our great tradition of Excellence in Education! WE'D LOVE TO WELCOME YOU TO OUR NOTRE DAME FAMILY! 20-2-PJ-12 St. Benedict Catholic School in Decorah, IA is seeking a Full Time Music Teacher for the 2022-2023 School Year If interested contact Steve Haluska, Principal, at shaluska@st-ben.pvt.k12.ia.us or call at 563-382-4668. In Decorah, IA is seeking a Full Time 1st Grade Teacher for the 2023-2024 School Year 20-4-PJ-12 21-eow-J-12 Applicants must be willing to work on a variety of agriculture equipment. Good customer service skills are necessary. Willing to train or send applicant to training. Applicant must be willing to work extra hours during busy seasons. Benefits: Competitive pay, health insurance, paid time off, work uniforms and retirement package. To apply: Submit resume in person or mail to Baumler Implements, Inc. 1306 Hwy 150 S. West Union, IA, 52175 FULL-TIME AG SERVICE TECHNICIAN 20-4-JP-12 Part-time Cooks Server Dishwasher Days, Nights & Weekends Apply in person at the 817 S. Mechanic St., Decorah 21-tf-J-12
Dean and Nola with entrees for a Mother's Day fish fry. (Photo by Capt. Ted Peck)
Driftless Foodie continued from front cook evenly, and you won't end up with a chewy or stringy side dish. I also must add that this side dish comes together in less than 10 minutes! So, if you're looking for a quick easy weeknight side dish, this will be your next go to recipe.
Sautéed Lemony Asparagus
4 cups of chopped asparagus cut into 1.5" pieces
3 cloves of garlic, shaved Juice of half a lemon
1/3 cup crumbled feta OR goat cheese
Olive oil
Salt and pepper
Add a little bit of oil to a skillet over medium high heat. Toss in the asparagus, season with salt and pepper and sauté for 3-4 minutes. Add the garlic and sauté for 2 more minutes until there's some caramelized on the spears, and they are tender. Pour the asparagus out onto a serving dish and top with a squeeze of lemon and the cheese.
'Best of the Class'
Rebecca Anderson from Decorah High School was honored as a member of the 2023 Best of the Class. KWWL and the University of Northern Iowa recognized valedictorians or top graduating seniors from across eastern Iowa at a celebration on Saturday, April 29, at the McLeod Center on the UNI campus. Best of the Class students had the opportunity to be photographed with KWWL on-air anchors, l-r, Sports Director Rick Coleman, news anchor Collin Dorsey, new anchor Ron Steele and Chief Meteorologist Mark Schnackenberg. Additionally, the students were recorded for a series of promotional announcements that will air on KWWL and will be available for viewing at KWWL.com.
South Winneshiek High School's Dawson Wenthold was honored as a member of the 2023 "Best of the Class" by KWWL and the University of Northern Iowa. (submitted photos)
Turkey Valley School Board postpones construction project
Turkey Valley School Board made the decision to postpone construction of the planned Industrial Technology building after hearing the plans needed to be fully-sprinklered, making the project financially unattainable for the school at this time. The board will look at putting
together a five-year plan for capital projects at the next regular school board meeting at 7 p.m. June 12.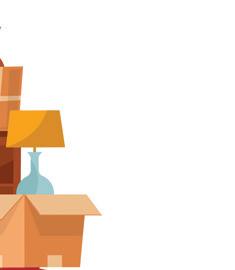 The 2023-24 salary schedule and contracts were unanimously approved by the school board, with an average of 5.25 percent increases for non-certi-



fied staff.
The board approved a new 7-12 grade science curriculum, based on the reports from staff Jessica Pullman and Caroline Schiedel. The cost will be $42,118.55 for a 6-year program.
Superintendent Jay Jurrens reported that the new concessions stand for football and baseball was under construction. He also reported the shop class had begun working on a storage building for the greenhouse at the school. The shop program received a donation of $5,000 towards shop equipment and tools from Mary Karau.
8 Driftless Journal Tuesday, May 23, 2023 CLASSIFIEDS driftless REAL ESTATE FOR SALE REAL ESTATE FOR RENT SERVICES HELP WANTED FARM MARKET FARMS FOR SALE FARMS FOR RENT WANTED TO BUY RECREATIONAL VEHICLES PERSONALS ANNOUNCEMENTS AUTOMOTIVE CARDS OF THANKS ENTERTAINMENT BUSINESS OPPORTUNITY Move in today, move in mid-summer or move-in this fall! We have new homes available to suit your style and budget! Enjoy two or three bedroom, two bath, spacious dining and living areas, 4-season sun room and deck or patio, plus two car garage. GREAT LOCATION - tucked in the woods at the back of the cul-de-sac! Call for a tour today! 50+ exclusive senior living neighborhood nestled in the bluffs of Decorah, IA. Nabotunet Worry free retirement living! Call Patty today to take advantage of your opportunity for worry-free, active senior living on prime lots in the peaceful neighborhood! 563-382-6521 All homes are part of Aase Haugen Senior Services Continuing Care Retirement Community, these homes give you the independence, security and comfort you want now, with access to additional services if you need them in the future! Glen Barth Circle, Decorah info@aasehaugen.com www.aasehaugen.com 15-14-PJ-9 Spillville Senior Housing Spillville, Ia. APARTMENT FOR RENT: 1 Bedroom Apartment Age Requirement: 55+ No pets. Call 563 419-3980 15-tf-J-9 HOMES FOR SALE 2 BEDROOM 1 BATH HOMES FOR SALE WAUKON MOBILE HOME COMMUNITY $5,000-$6,000 LOT SPACE FOR RENT Monthly lot rent $330 Water and Sewer Included Contact Catina Dahlstrom @ 563-217-5089 for more information Join our community! 19-16-JP-8 712. E Broadway St. Decorah, IA 563-382-2020 harman2020.com Ben Harman 563-380-8530 Mike Harman 563-380-9136 Elise Skellenger 563-380-1388 Jenny Harman 563-379-8127 Sara Milburn 641-780-6092 Katie Schweinefus 563-380-4882 509 W Main St., Decorah Italianate Style Home Over 2,400 sq ft 3 bdrm, 4 bath Bonus studio apartment NEWLISTING! 2 Bdrm, 2 Bath Condo Full furnished, move-in ready Stunning views of Mississippi HOA shared pool 605 Sandy Point Dr., Harpers Ferry Willing to divide or build out Locate Your Business Here! Prime Downtown Location Beautiful Brick Building 303 W. Water St., Decorah FORRENT COMMERCIAL Turn-key 9,000 Sq. Ft. Event Center, Large Gathering Area, Bar, Industrial Kitchen, Storage Area, 350 person capacity, Equipment, Furniture and Fixtures included 110 W. Main St., Ossian 301 4th St. NW, Ft. Atkinson 3 Bdrm, 2 Bath Large backyard Attached garage Detached shed NEWLISTING! 707 Linn St., Decorah 3 Bdrm, 4 bath New paint and flooring Walk-out basement 12 month lease FORRENT! MAY IS NATIONAL MOVING MONTH New home. New places to explore. 119 3rd Ave E, Cresco 4 Bdrm, 2 Bath Large Back Deck Fenced In Yard SALEPENDING! CALL TODAY! 563-382-2020 TUESDAY, MAY 9 - lots begin closing at 4:00 p.m. Online only coin auction. Sweeney Auction Service. www.sweeneyauctionservice.com Waukon, Ia 563-5682464. TUESDAY, MAY 23 - Signs and collectible Auction. Ted Hooten Personal Collection. Sweeney Auction Service. www.sweeneyauctionservice.com Waukon, Ia 563568-2464. TUESDAY, MAY 30 - Large Online Antique and Collectible Auction. Sweeney Auction Service. www.sweeneyauctionservice.com Waukon, Ia 563-568-2464. FRIDAY, JUNE 9 - Country Winds Manor Real Estate and Contents. Real Estate sold on site at 10 AM. 21668 80th St., Cresco. Contents sold online only, soft closing begins at 6 PM. Sweeney Auction Service. www.sweeneyauctionservice.com Waukon, Ia 563-5682464. SATURDAY, JUNE 10 - 9:30 a.m. Real Estate and Household Auction. 211 1st Ave. NW, Waucoma, IA. Shindelar Auction Service, LLC. Protivin, Ia 563-569-8235. www.auctionsgo.com TUESDAY, JUNE 13 - Machinery Consignment Auction. Call to cosign. Sweeney Auction Service. www.sweeneyauctionservice.com Waukon, Ia 563-568-2464. AUCTION CALENDAR 106 College Dr., Decorah, IA 52101 • OPEN HOUSE THURSDAY, MAY 25 • 4-9PM 201 HILLTOP DR., DECORAH Anne Dykstra 563.380.4357 Check out this week's FEATURED PROPERTIES! 106 College Dr. Decorah, IA 563-382-3627 601 Plum St., Decorah 5 bedroom, 2 bath home with abundant storage with attached tandem garage PLUS the bonus of detached insulated, 32 x 32 (1974) garage w/loft. Located on a large corner lot on the east side of Decorah, walking distance to downtown and 2 blocks from the bike Main floor has 3 bedrooms, full bath, dining room, large living room and generous sized updated kitchen with new counters & sink. Updated light fixtures & flooring in dining & kitchen. Some newer windows, and extra updates of light fixtures and farmhouse style decorating. Lower level enjoy the large family room, 2 bedrooms, plumbed ready to finish for a full bath. Enclosed front porch (12 x 26), deck and private patio area! NEW LISTING! Joan Rollins 563.380.5364 1911 131st St, Postville Come home to the country!!! Beautiful acreage on 13 acres with front porch views! Pastureland with a spring flowing through, a 7 stall horse barn with tack room, wash bay and feed room, 60X120 level outdoor arena with sand footing, 60 ft round pen space, automatic waterers and loafing sheds make this the perfect place for your horses. Enjoy from the front porch. The kitchen boasts oak cabinetry and an original butler's pantry connects it to the dining/living room. A laundry room and a half bath complete the main floor. Upstairs there are 3 bedrooms, a large full bath with separate shower and tub, and built in storage. The walk up attic has tremendous storage potential. All of the mechanicals have been updated in the past few years. Located in Decorah School District. Call now to see this one of a kind acreage! NEW LISTING! Anne Dykstra 563.380.4357 110 Court St., Decorah D.J. Friest, Broker Kevin Gossling • Al Peake Randy Iverson • Dave Huinker Our Sole Business is Listing & Selling Real Estate! View our other listings at www.friest.com In this rapidly changing market, let our years of experience help you make your real estate dreams come true! COMMERCIAL LOT! Commercial lot with tons of possibilities on the corner of Broadway and Montgomery streets. High traffic flow and great visibility. Call today! $55,000.00 AMAZING OPPORTUNITY! This Very successful landmark restaurant has been family owned for nearly 30 years. Located on one of the highest traffic streets in Decorah. Well maintained, remodeled in 2003 and updated in Aug. 2022. Large parking area and Seats up to 86 guests and includes all real estate, equipment and fixtures. Remember, "Pie fixes everything" Call for more information! AMAZING OPPORTUNITY! Thank you! 21-2-JP-15 CARDS OF THANKS ENTERTAINMENT BUSINESS OPPORTUNITY MISCELLANEOUS LOST AND FOUND 1870 State Hwy 9 P.O. Box 8 Decorah, IA 52101 e-mail: kelly@davekelly.com (563) 382-8406 or 1-800-246-8406 Mike Kelly, Broker 563-380-2266 Ron Juve 563-379-0927 Marcia Madrigal, 563-379-3824 Broker Associate Janice Numedahl, 563-380-4084 Broker Associate Jayme Folkedahl 563-380-6424 Jeanne Gullekson 563-419-3916 Keegan Steinlage 563-380-7031 Trent Ostby 563-419-6103 Billy Connor 563-920-7362 Broker Associate Oh, the view! The tree-lined street of Pleasant Hill leads to this fabulous Mid-century modern 3 bdrm, 2 bath ranch. The lower level family room with pool table is all set for entertainment purposes. Watch the kids play in the yard as you enjoy evening grill-outs while sipping lemonade on the back deck. The three-season porch is perfect for this time of year. Move-in ready – get your showing set soon! 125 Pleasant Hill, Decorah • $369,000 NEWLISTING! Jeanne Gullekson davekelly.com For rent: 2 Bedroom 8-plex $600, 1 bedroom downtown $450. NS/NP 563-380-2194 or 563-382-9354. 19-tf-JP-x-9 For Sale: 2008 F150 Black/black leather. Excellent condition. Loaded. Asking $9,000. 319-530-7293. 18-4-J-pd-4 2015 GMC Acadia SLE-2 AWD.
owner. Excellent condition. 80,000 miles. 3.6L. Red. Good tires. $17,749. 563-380-7342. 21-1-J-pd-4 FARMS FOR RENT WANTED TO BUY RECREATIONAL VEHICLES PERSONALS ANNOUNCEMENTS AUTOMOTIVE CARDS OF THANKS ENTERTAINMENT BUSINESS OPPORTUNITY
LOST AND FOUND
1
MISCELLANEOUS
Academic Achievements
GARAGE SALES
NOW HIRING LIBRARY AIDES
Decorah Public Library is accepting applications for PART-TIME LIBRARY AIDE one seasonal position (June-Aug. 2023)
PART-TIME LIBRARY AIDE one non-seasonal position
Candidates must be at least 14 years old and available to work select daytime hours, 1-2 weekday evenings 5-7 p.m., and 8:30 a.m.-3 p.m. on Saturdays. 10 hours/week available at $10.50/hr, no benefits. Job description and application available at www.decorahia.org or call 563-382-3651.
Attn: Tricia Crary, 202 Winnebago St., Decorah IA 52101 or tcrary@decorahlibrary.org. Applications accepted until position is filled. First review of applications will be on Wednesday, May 31, 2023. M/F disabled and Veteran EEO/AA Employer 202 Winnebago St., Decorah, IA www.decorahlibrary.org 563-382-3717 20-4-PJ-12
563-382-2953
BULK MILK
blind/ deaf rat terrier. Lost at 52 and College Dr., Decorah
563-419-9193
Upper Explorerland RPC is hiring a HOUSING PLANNER
NOW HIRING
NORTHEAST IOWA COMMUNITY COLLEGE
Academic Assistant
The Academic Assistant will facilitate the smooth and efficient operation of department activities, including scheduling appointments for the dean, recording meeting minutes, maintaining the filing system and processing confidential information. Benefits include health, dental and vision insurance (for full-time), vacation, sick leave and 14 paid holidays, retirement and tuition exempt NICC classes. Must be able to clear background checks.
Please access https://nicc.peopleadmin.com to complete the application online. For more information about NICC visit the NICC website at www.nicc.edu or Human Resources Office, 844-642-2338, ext. 1402 or email simj@nicc.edu. NICC is an Equal Opportunity/Affirmative Action Employer -CODE-
20-4-JP-12
MABEL-CANTON SCHOOL DISTRICT, ISD 238 is seeking a Full-Time Custodian
-CODE-
Home Health Aide
home care setting. This is a 32 hour per week position with a four day work week. The schedule for the position can fluctuate based on patient needs, but will be primarily 8:00 a.m. – 4:30 p.m., with no weekends or on-call responsibilities. Mileage and travel time are also reimbursed for this role. Requirements: •Certification as a Nursing Assistant •Must have valid driver's license, proof of insurance and good driving record, and reliable vehicle •Previous home health aide or C.N.A. experience preferred Winneshiek Medical Center offers a comprehensive benefits package that includes: Health Insurance, Dental Insurance, Life Insurance, Short & Long Term Disability, IPERS Pension and Generous PTO accrual. Please visit https://www.winmedical.org/careers/ for additional information and to apply. Pre-employment drug screen and background screen required. Influenza and COVID-19 vaccine required upon hire. 20-2-J-12 HELP WANTED:
18-8-JP-12
Luther College is seeking a full-time Database Records Coordinator who is responsible for the accurate creation and maintenance of constituent record information in the Division's database(s), including names, contacts, biographical, relationship, and engagement data. As part of this effort, the coordinator ensures the integrity and confidentiality of the data, and performs research as needed to verify and audit data. This position requires crosstraining and serves as the back-up for the Gift Management Coordinator, as well as assists with web content and special events, as needed. Associate degree in a related field, or equivalent, from a two-year college is required. Administrative and/or database experience preferred. Also required is demonstrated accuracy and attention to detail, ability to handle confidential matters and information with discretion, and proficiency in Microsoft Office suite and Google suite.
Date Closing: May 26th, 2023 or Open Until Filled.
Interested candidates should send a completed district application found at www.mabelcanton.org, mail to: Michelle Weidemann, Principal, 316 W Fillmore Ave., Mabel, MN 55954 or email mweidemann@mabelcanton.org. ISD 238 is an equal opportunity employer


Luther College offers an excellent benefit package including competitive health insurance premiums, generous retirement contributions, short and long-term disability, life insurance, and tuition benefits for employee, spouse, and dependents. Additionally, Luther College offers and outstanding PTO program. New full-time employees can earn up to 30 days of PTO per year, in addition to time off for holidays, which includes a full week of holiday pay between Christmas and New Year's Day.
BUSINESS MANAGER
We're looking for a senior manager to oversee operations of the business office. As a LEADER ON OUR TEAM you will work together to formulate financial strategy, develop annual budgets, A/P, A/R, and P/R, and manage business office staff and establish policies to support our mission. We desire a degree and experience in Business Administration/Accounting with outstanding organizational and problem-solving skills. If you are ready to be a successful leader and a CONFIDENT DECISION-MAKER with a desire to help our people develop and be productive, while ensuring Aase Haugen grows & thrives - WE NEED YOU! We are ready for you to join us and our future plans to move to our new $18 million building in 2025! WE OFFER GREAT BENEFITS, including excellent salary, generous PTO, health/ dental/vision insurance, 401K and more! Download our application online at www.aasehaugen.com/careers and send along with your resume and cover letter to: hr@aasehaugen.com or Aase Haugen Senior Services HR, 4 Ohio St., Decorah, IA 52101.
SOCIAL
WORKER
21-1-J-12 Mowing • Trimming • Edging COMMERCIAL & RESIDENTIAL A & M 563-380-4648 Decorah, IA PREFERRED PROPERTIES Relax on your lawn, we'll mow it for you 15-8-J-14 Driftless Journal Thursday, January 2, 2020 A-13 CLASSIFIEDS driftless 563-382-4221 | CLASSIFIEDS@DECORAHNEWSPAPERS.COM REAL ESTATE FOR SALE REAL ESTATE FOR RENT SERVICES HELP WANTED FARM MARKET TwoGuysAFixin Why hound The Old Man? Electrical Repair & Maintenance Commercial & Residential Repair & Maintenance Electrical Contracting 563-380-1105 twoguysafixin@gmail.com Two Guys A Fixin is now... Electrical Contractors Commercial Residential Industrial Handyman Services Give us a call today! 563-380-1105 Decorah, Iowa 7-eow-J-12 Do a search on Mercari for Jo's LookyLikeyShop Over 3,000 Five Star Reviews! Great items will be stocked daily. Items will be priced somewhat higher than normal garage sales. What doesn't sell will go back on my site. Use side door. Cash only. Check if I know you! Spend over certain amount discount given! Thursday, May 25 • 4-7 Friday, May 26 • 4-7 Saturday May 27 • 8-? Weekend of Waukon Citywide Thursday, June 1 • Noon-5 Friday, June 2 • 9-5 Saturday, June 3 • 9-? Message me if these times don't work and you'd like to look sometime jowurtzel@gmail.com or text 563-387-7400. Online clothing business takes too much time. 400 9th St. SW., Waukon Red house across from auto body Downsizing! Open Dates 21-2-J-pd-2 $1,000 SIGNING BONUS FULL TIME POSITIONS Enjoy working outside and looking for a change? We provide on the job training! Class A or B CDL desirable. No CDL, no problem, we will help you get one. Decorah, IA •
JOIN US!
Driftless Journal Tuesday, May 23, 2023 9 Driftless Journal Thursday, January 2, 2020 CLASSIFIEDS driftless 563-382-4221 | CLASSIFIEDS@DECORAHNEWSPAPERS.COM REAL ESTATE FOR SALE REAL ESTATE FOR RENT SERVICES HELP WANTED FARM MARKET FARMS FOR SALE FARMS FOR RENT WANTED TO BUY RECREATIONAL VEHICLES ANNOUNCEMENTS OF THANKS ENTERTAINMENT MISCELLANEOUS JOIN US!
Aase Haugen Senior Services • 4 Ohio St. • Decorah, IA 52101 info@aasehaugen.com Aase Haugen is Veteran Friendly and an EOE We are a non-profit organization led by 23 local Christian Churches Aase Haugen Senior Services • 4 Ohio St. • Decorah, IA 52101 info@aasehaugen.com Aase Haugen is Veteran Friendly and an EOE We are a non-profit organization led by 23 local Christian Churches
18-8-JP-12 Registered Nurse Winneshiek Medical Center is seeking to hire a part-time Registered Nurse to join our hospital Med/Surg Team! Med/Surg RNs provide patient care to a variety of hospital patients including infant, pediatric, adolescent, adult, and geriatric patients. RNs coordinate care in collaboration with the patient, family, nurses, peers, physicians, and allied health care providers. 12-hour rotating shifts (7:00a-7:00p/ 7:00p-7:00a), primarily overnights. Every 3rd weekend, and rotating holidays. Part Time available (.75 FTE, 30 hrs/week). Eligible for Full Time benefits Requirements: • Current license to practice as an RN in the state of Iowa • American Heart Association BLS required • American Heart Association ACLS and PALS required within 6 months of hire Winneshiek Medical Center offers a comprehensive benefits package that includes: Health Insurance, Dental Insurance, Life Insurance, Short & Long Term Disability, IPERS Pension, and Generous PTO accrual. Please visit https://www.winmedical.org/careers/ for additional information, and to apply. Pre-employment drug screen and background screen required. Influenza and COVID-19 vaccine required upon hire. RECEIVE A $5,000 SIGN-ON BONUS when you join Winneshiek Medical Center as a Registered Nurse. 18-5-J-12 School Year Hours: 6:00am-2:30pm, Monday-Friday. Summer Hours June-August: Monday-Thursday 6:00am-4:30pm. . Minimum Annual Salary: $50,000. Must have a Boiler License or willing to obtain. Primary responsibilities include, but are not limited to: maintaining the physical school facilities, overseeing the custodial department, cleaning and additional duties related to general building and grounds maintenance. The ideal candidate must be dependable, detail-oriented, able to work on their own and do heavy lifting and other types of physical work. Date Closing: May 26th, 2023 or Open Until Filled. Interested candidates should send a completed district application found at www.mabelcanton.org, mail to: Michelle Weidemann, Principal, 316 W Fillmore Ave., Mabel, MN 55954 or email mweidemann@mabelcanton.org. ISD 238 is an equal opportunity employer MABEL-CANTON SCHOOL DISTRICT, ISD 238 is seeking a Head of Buildings & Grounds (Full Time/Year Round) 20-2-J-12 Monday-Friday. Starting hourly rate: $16.65; higher hourly rate with experience (includes paid holidays and sick leave). Primary responsibilities include, but are not limited to: cleaning of facilities and additional duties related to general building
We're looking for someone who fosters TEAMWORK and has a GREAT ATTITUDE to deliver the best resident care for Aase Haugen and LEAD US into a bright future! If you have a Master's Degree in Social Work and/or are a licensed social worker in the state of Iowa JOIN US to assure we meet and exceed our residents' emotional, social, and psychological needs. As an active member of our NEW INTERDISCIPLINARY TEAM, you will plan, develop, organize, implement, evaluate and direct the social services programs at Aase Haugen Senior Services. At Aase Haugen, our new leadership team embraces innovative and fresh approaches to provide the BEST HOME FOR OUR RESIDENTS. We are ready for you to join us and our future plans to move to our new $18 million building in 2025! WE OFFER GREAT BENEFITS, including generous PTO, health, dental and vision insurance, 401K and more! Download our application online at www.aasehaugen.com/careers and send along with your resume and cover letter to: hr@aasehaugen.com or Aase Haugen Senior Services HR, 4 Ohio St., Decorah, IA 52101.
and grounds maintenance. The ideal candidate must be dependable, detail-oriented, able to work on their own and do heavy lifting and other types of physical work.
This position will work under the direction of the Housing Department Head to facilitate administration of the housing development and grant administration. This candidate should have housing construction knowledge and good organizational skills. The candidate must have strong attention to detail, ability to organize work, determine priorities and meet deadlines, manage, and work harmoniously with employees and interact with the general public in a tactful and courteous manner, good verbal and written communication skills and maintain a valid driver's license. Upper Explorerland offers a full benefit package including health insurance, dental, vision, retirement, short term and long-term disability. A full job description and application may be found at www.uerpc.org. Accepting application until position filled. Email a resume and three references to rhowe@uerpc.org EOE
HAULERS *FULL & PART-TIME POSITIONS *VALID CLASS A OR B CDL WITH TANKER ENDORSEMENT 641-330-0586 MUST BE ABLE TO PASS DOT PHYSICAL & DRUG TEST NOW OFFERING HEALTH INSURANCE 20-4-JP-12
Winneshiek Medical center is seeking to hire a Home Health Aide to join our Home Health and Hospice department. The Home Health Aide is responsible for providing a broad range of client related services, including social, environmental and personal care services in the
Database Records Coordinator
www.olsonexplosives.com info@olsonexp.com Equal Opportunity Employer 7-tf-JP-12
Luther College seeks to build a culturally diverse community of faculty staff, and students. Luther College is an Affirmative Action/Equal Opportunity Employer. Women and persons of diverse ethnic backgrounds are especially encouraged to apply We value the input of multiple viewpoints and perspectives to create an academic community rich with cultural, social, and intellectual diversity. Candidates are encouraged to identify their strengths or experiences that will contribute to this goal. To view the complete job description and apply for this position and all current openings, please go the employment website at https://www.luther.edu/offices/hr/careers
21-2-J-12
Full-Time/Part-Time RN Position Available Winneshiek County Public Health is accepting applications for a full-time or a part-time Registered Nurse to provide home health care and assist with public health programming. A rewarding variety of work challenges. Must be currently licensed to practice as an RN in Iowa. BLS certification required. Previous experience preferred although newly graduated are also encouraged to apply. Successful candidate must be dependable, flexible, highly motivated, have excellent interpersonal communication skills, and be a team player. May become involved with some public health activities through agency work. Monday through Friday flexible schedule with rotating weekend and holiday call time. Excellent benefits include health insurance, IPERS, and mileage compensation.
Applications will be accepted through 4pm May 31, 2023 and are available at Winneshiek County Public Health 305 Montgomery St; Suite 3, Decorah
PRESCHOOL DIRECTOR Nisse Preschool is accepting applications for Preschool Director. The director is responsible for maintaining the daily business of Nisse Preschool. This includes answering phone calls, updating/maintaining files, bookkeeping/paying bills and helping with day-to-day business. This is a part-time position of approximately 20 hours/week. REQUIREMENTS • Knowledge of DHS licensing requirements and ratios • Certified in CPR, Child Abuse and First Aid • Experience with QuickBooks • Associates Degree preferred or experience in daycare or preschool setting TO APPLY Please send resume, cover letter and references to president@nissepreschool.org or mail to the following address by June 1, 2023: Nisse Preschool, Attn: Jen Bliven, 311 College Drive, Decorah, IA 52101 21-2-J-12 Driftless Journal Thursday, January 2, 2020 A-13 CLASSIFIEDS driftless 563-382-4221 | CLASSIFIEDS@DECORAHNEWSPAPERS.COM REAL ESTATE FOR SALE REAL ESTATE FOR RENT SERVICES HELP WANTED FARM MARKET FARMS FOR SALE FARMS FOR RENT WANTED TO BUY RECREATIONAL VEHICLES PERSONALS ANNOUNCEMENTS AUTOMOTIVE CARDS OF THANKS ENTERTAINMENT BUSINESS OPPORTUNITY MISCELLANEOUS LOST AND FOUND 46-2-JPS-17 Malcom Enterprises GARBAGE PICK UP Due to the landfill being closed for Memorial Day, there will be NO garbage pickup on Monday, May 29. All Monday Customers will be picked up on FRIDAY, MAY 26. 21-1-J-12 Job description can be found on Teach Iowa Send letter of application and resume to Supt. Tim Cronin, 510 Winnebago Street, Decorah, IA 52101. Job is open until filled. Decorah Schools has the following position available for the 2023-2024 school year: 21-1-J-12 Strat 1 Special Education Teacher (High School) Anticipated ParaProfessional Positions (Teacher Associates) Strat 1 Mild/Moderate K-8 Special Education Teacher (John Cline) LOST AND FOUND
Send completed application to: Decorah Public Library,
LOST DOG
21-1-J-pd-20 Furniture, household items, home decor, kitchen items, clothes, bedding,
THURSDAY, JUNE 1, 3-6 FRIDAY, JUNE 2, 8-4 SATURDAY, JUNE 3 8-1
Partially
tools, electronics, holiday items, table grill, fishing and golf equipment, CD/DVDs, books, misc. 502 East Broadway, Decorah
HUGE MOVING 21-4-JP-2
SALE
Warrior girls 4x800 earn Class 1A title
Class 1A girls team scores (Top 10 plus SW)
1. Calamus-Wheatland 38; 2. Nashua-Plainfield 33; 3. AGWSR 32; 4. Riverside 30; 5. LawtonBronson 29; 6. Grand View Christian 27; 6. Newell-Fonda 27; 8. Nodaway Valley 26; 9. Bishop Garrigan 25; 9. Pekin 25; 9. St. Albert 25; 19. South Winn 15
Class 1A boys team scores (Top 10) 1. Lisbon 60; 2. Columbus 52; 3. Lawton-Bronson 43; 4. Mount Ayr 41; 5. ACGC 41; 6. Lynnville-Sully 29; 7. St. Edmond 26; 7. Woodbine 26; 9. Lenox 20.5; 10. AkronWestfield 20
South Winn had girls and boys competing among the best of the best over the weekend at the 2023 state track meet in Des Moines.
The girls had three events place and earned 15 points to finish 19th in the team standings.
Golden 4x800
Thursday had a big bang for the Warrior girls, posting the top time in the 4x800 relay. In
The SW girls 4x800 relay finished in 9:41.43 to claim gold Thursday.
Members of the team included (l-r) Billie Wagner, Josie Tieskoetter, Maddy Jansen and Megan Hageman.
(Driftless Multimedia photos by Becky Walz)
9:41.43, it was Billie Wagner, Josie Tieskoetter, Megan Hageman and Maddy Jansen bringing home the gold. Sophomore Abby Wagner scored four points for South Winn with a fifth-place finish in the long jump. She had a personal best of 16 feet, 5.75 inches. With a jump of 17 feet, 8.25 inches it was Highland's Sarah Burton winning the title.
A. Wagner also competed in the high jump but failed to get the opening height of 4 feet, 10 inches.
run. The senior closed out her high school career with a time of 4:56.86. Teammate B. Wagner also competed in the event, finishing ninth in 4:58.25. The top time went to Noelle Steines of Calamus-Wheatland in 4:35.43.
In the 800-meter run, Tieskoetter and Jansen ran together. Tieskoetter, a junior, took 14th in 2:24.43, while the freshman Jansen concluded the race in 2:30.30, good for 18th place. The winner was Nashua-Plainfield's Kadence Huck in 2:11.75.
The distance medley relay put up a solid time of 4:24.76. Katie Shimek, Cloey Zweibohmer, Tieskoetter and B. Wagner combined for a time of 4:24.76 for 15th place. Calamus-Wheatland won the title in 4:10.65.
Posting a season best time of 4:19.52, Jansen, Tieskoetter, Shimek and Karissa Wenthold finished 22nd in the 4x400 relay prelims Friday. It was Riverside won the prelims in 4:07.16 and went on to take the title Saturday in 4:03.07.
Closing out her high school career in her first state meet, Anna Dietzenbach rounded the Blue Oval in the 3000-meter run in a personal record time of 12:00.43 in 22nd place. Calamus-Wheatland's Noelle Steines broke the tape in 10:13.95.
For the SW boys
Billie Wagner (left) and Megan Hageman began running together in seventh grade and finished together at the state meet in the 1500-meter run. Hageman claimed eighth, while Wagner finished ninth. (Driftless Multimedia photo by Becky Walz)
time of 1:04.30, good for 15th in the prelims. Lisbon's time of 59.96 seconds was the top prelim time and that team went on to win the finals Saturday in 59.89 seconds.
Friday, Bullerman competed as an individual in the 400-meter hurdles, finishing 22nd in 59.35 seconds. Ryce Reynolds of Mount Ayr won the event in 52.70 seconds.
South Winn sophomore Abby Wagner gets a face full of sand during one of her landings in the long jump Thursday. The Warrior finished fifth at the state meet with a best jump of 16 feet, 5.75 inches. (Driftless Multimedia photo by Becky Walz)
Saturday, M. Hageman added to her medal count and a point for the Warriors with an eighthplace finish in the 1500-meter
Reiser third, Alberts fourth at state
relay of Sydney Kipp, Renae Wilson, Kelby Kerndt and Leslie Campbell. The quartet posted a time of 1:07.87 in the prelims and was fifth in the finals Saturday in 1:08.21. Newton had the fastest time of 1:04.79 in the finals Saturday.
Kaden Bullerman competed in two events at state. In the shuttle hurdle relay Thursday, the senior combined with Lukas Weiss, Parker Timp and Keegan Streeter in the prelims. The quartet posted a season best
Boys results
The Decorah boys had 10 events reach state.
ABOVE LEFT: Kaden Bullerman completed his high school career in the 400-meter hurdles Friday in 59.35 seconds.
ABOVE RIGHT: Anchoring the South Winn boys shuttle hurdle relay to a 15th place finish is Keegan Streeter. (Driftless Multimedia photos by Becky Walz)
A throw of 41 feet, 7.75 inches earned Decorah senior Chloe Reiser bronze at state. (Driftless Multimedia photo by Becky Walz)
The Decorah girls and boys track teams took their talents to the Blue Oval at Drake Stadium over the weekend for the state track meet and returned with some impressive finishes.
In team scoring, the Viking girls tallied 23 points and finished 13th with Solon running away with the title, scoring 79 points. The Decorah boys did not put up any points against the stiff competition.
Top for the girls
In the 4x100 relay prelims Friday night, Brinley Krivachek, Hayley Stowe, Kailyn O'Gara and Hubka put up a time of 49.22 seconds, finishing fifth and qualifying for the finals. There the team put together a time of 49.37 and finished sixth. In 48.28 seconds, Des Moines Hoover took the Class 3A title.
The same quartet of Krivachek, Stowe, O'Gara and Hubka combined for the sprint medley relay Saturday morning, finishing fifth in 1:48.86. Dubuque Wahlert was the champion in 1:47.60.
Kaiden Quandahl was one of two events with the best finish of 10th place for the Viking boys. The junior had a best jump of 20 feet, 11 inches in the long jump Friday.
Dakota Johnson, Ben Wymer, Kelley Gates and Cade Olson joined forces in the sprint medley relay Saturday morning, crossing the finish line in 1:34.82 in 10th place. In 1:32.31, Epworth (Western Dubuque) was crowned the champions.
Thursday Olson had competed in the 400-meter dash, finishing 13th in 51.03 seconds.
Lani Hubka (left) and Kailyn O'Gara make the final 4x100 exchange in the prelims Friday night. The two were joined on the track by Brinley Krivachek and Hayley Stowe. That quartet also competed together in the sprint medley and 4x200 relays. (Driftless Multimedia photo by Becky Walz)
Getting set to heave the discus in Thursday's Class 3A event is Viking Julia Alberts. (Driftless Multimedia photo by Becky Walz)
Chloe Reiser capped off a stellar high school career with a third-place finish in the shot put. The three-time state qualifier posted a best throw of 41 feet, 7.75 inches. Drake Relays champion Charlee Morton of Hampton-Dumont-CAL reigned at the state as well, winning with a throw of 42 feet, 5.25 inches.
In the discus, Julia Alberts reached the finals and placed fifth. The senior heaved the weight 132 feet, 1 inch with Morton winning that event as well with a best of 137 feet, 6 inches.
Lani Hubka also picked up individual points for the Vikes in the 200-meter dash. The senior sprinter ran 26.14 seconds in the prelims to qualify seventh. She shaved some time off in Saturday's finals but finished eighth in 26.08 seconds. Jessica Kyne of Des Moines Hoover had the best time of 25.06 seconds.
Several other events also competed at Drake. McKenzie Riley placed 17th in the 400-meter dash in 1:01.51. Stowe and Krivachek raced down the track in the 100-meter dash finishing 16th and 17th, respectively, in 13.12 and 13.13 seconds. Competing in the 100-meter hurdles in 17.01 seconds for 23rd place was Sydney Kipp. The 4x400 relay of Riley, Sami Mount, Lily Sandhorst and Lillian Olson competed in the 4x400 relay prelims, finishing 10th in 4:09.35. Olson, Danielle Losen, Sandhorst and Paige Werner teamed up in the 4x800 relay for a time of 10:10.77, good for 18th. The 4x200 relay was also on the track but was disqualified.
In Friday's 4x100 relay prelims, Johnson, K. Quandahl, Wymer and Gates posted a season-best time of 43.70 seconds, but it wasn't enough to qualify for the finals as the Vikes finished 13th. In the finals, Harlan took the gold in 42.13 seconds. Competing in the 4x200 relay, that same quartet circled the track twice in 1:31.98, good for 16th place. Harlan won the event in 1:28.20.
In the 200-meter dash, it was Gates on the track with a personal-best time of 22.98 seconds to finish 16th overall. Wymer also competed individually in the 100-meter dash, racing the length of the track in 11.72 seconds for 22nd
Kelley Gates and Ben Wymer make an exchange in the Vikes' 4x100. (Driftless Multimedia photo by Becky Walz)
Kaiden Quandahl finished 10th in the long jump for Decorah. (Driftless Multimedia photo by Becky Walz)
Paige Werner anchored the Decorah 4x800 relay Thursday. (Driftless Multimedia photo by Becky Walz)
Three relays also scored points for the Decorah girls. Leading the way in prelims Thursday was the shuttle hurdle
"We are very proud of the athletes who competed and how well they performed at state with great efforts by everyone involved," said Decorah girls' co-coaches Brad Johansen and Cristy Nimrod. "We are grateful for our seniors and all they have done to represent the Decorah Community School District. Thank you to the parents for their efforts to ensure we could have a successful season. It is greatly appreciated."
On the oval in the 4x400 relay prelims for Decorah were Gavin Groux, Olson, Trevor Kuennen and Brayden Hartl. The foursome put together a good run at 3:32.49 to finish 21st. Winning the final Saturday was Mt. Vernon in 3:18.47.
In Thursday's shuttle hurdle relay, Joshua Adam, Tommy Sexton, Groux and Johnson went 1:03.71 for 22nd place. Cedar Rapids Xavier went on to win the event in 58.94 seconds Saturday in the finals.
Freshman Peyton Webb got a taste of the state meet in the high jump, but was unable to clearing the opening height of 5 feet, 11 inches.
Competing for the Vikings in the boys shuttle hurdle relay were (l-r) Dakota Johnson, Gavin Groux, Tommy Sexton and Josh Adam. (Driftless Multimedia photo by Becky Walz)
Full coverage at driftlessjournal.com & in the Decorah Public Opinion | Sports Editor: Becky Walz, becky.walz@driftlessjournal.com DRIFTLESS SPORTS TUESDAY, MAY 23, 2023
10
34; 7.
27; 9.
13.
Class 3A girls team scores (Top
plus Decorah) 1. Solon 79; 2. ADM 62; 3. Pella 42; 4. Dubuque Wahlert 41; 5. Mt. Vernon 34; 5. Des Moines Hoover
Clear Lake 31; 8. Carroll
Ballard 26; 10. Atlantic 25;
Decorah 23 Class 3A boys team scores (Top 10) 1. Pella 73; 2. Epworth, WD 63; 3. Harlan 55; 4. North Polk 47; 5. Mt. Vernon 40; 6. Central DeWitt 35; 7. Lewis Central 31; 8. Xavier 27; 9. Solon 25; 9. West Burlington, ND 25
Many more photos from the 2023 State Track Meet can be found with the respective school articles online at www.driftlessjournal.com
TV 4x400 leads the way at state
The 2023 team season came to an end Saturday for the Decorah girls tennis team in the Elite Eight against Columbus. Members of the Viking squad showing off their trophy include (front, l-r) Haley Gossman, Annalise Skrade; (back) Coach Regi Laursen, Coach Kristy Schilling, Camryn Holland, Klaara Short, Jaidyn Dubel, Evon Leitz, Kaitlyn Bjork, Olivia Massman, Coach Phil Yee and Head Coach Amanda Huinker. (submitted photo)
Netters perfect season ends in elite eight
The Decorah girls tennis team's 15-0 season came to an end on Saturday in a tough match against the Columbus Catholic Sailors.
"Going into the competition, the girls knew we were underdogs going against the heavy favorites to win the state team competition. Our goal was to concentrate on playing quality tennis and good points…because good points can make for good games" said Head Coach Amanda Huinker. "To the untrained eye, our match score of 0-5 makes it look like we didn't put up much of a fight, but that couldn't be further from the truth. Each of our players made their opponents truly earn their win; they played amazing and didn't go down easily, and in that sense, we accomplished our team goal. I couldn't be more pleased with the girls' success and development as players this season."
While the season for the team is over, three netters are set to compete in the state individual and doubles tournament. In singles competition, Evon Leitz will take the court against Catherine Straus of Spirit Lake, while the doubles team of Annalise Skrade and Haley Gossman will square off with Jersie Nitchals and Kennedy Paul of Estherville. Both matches are scheduled for Friday, May 26, at the Byrnes Park Tennis Center in Waterloo at 10 a.m.
Decorah 0, Columbus 5
Singles: No. 1 Annalise Skrade (Decorah) lost to Sophia Fain (Columbus) 2-6, 0-6; No. 2 Evon Leitz (Decorah) lost to Alli Hagness (Columbus) 1-6, 1-6; No. 3 singles, Haley Gossman (Decorah) lost to Averly Hogan (Columbus) 2-6, 0-6; No. 4 singles, Olivia Huinker (Decorah) lost to Kate Holton (Columbus) 1-6, 0-6; No. 6 Klaara Short (Decorah) lost to Rachel Hollen (Columbus) 2-6, 1-6; No. 5 Camryn Holland (Decorah) didn't finish with Bella Nelson (Columbus)
Fjelstul, Rustad earn 2023
NCAA Division III PING AllRegion honors
Turkey Valley's Ryan Franzen explodes at the start of Thursday's 400-meter dash. The senior closed out his high school career in 10th overall in Class 1A in 51.33 seconds. He also competed on both of the Trojan relays that competed on the Blue Oval. (Driftless Multimedia photo by Becky Walz)
The season came to a close for the Turkey Valley boys track team as the Trojans sent four events to the State Track Meet in Des Moines over the weekend.
While the Trojans came close to scoring points, with a pair of 10th-place finishes, but fell just short.
The weekend opened with Noah Hanson on the track in the 100-meter dash Thursday. The senior earned 23rd in the event prelims in 12.03 seconds. The prelims winner was Lisbon's Baylor Speidel in 11.01 seconds. In Saturday's finals it was Austin Kunkle of ACGC breaking the tape in 10.52 seconds.
Ryan Franzen also competed Thursday in the 400-meter dash timed finals, finishing 10th overall in 51.33 seconds. Mount Ayr's Ryce Reynolds posted the fastest time of 48.21 to be crowned the Class 1A champion.
Friday, the quartet of Hanson, Chase Hayek, Burke Busta and Franzen raced on the Blue Oval in the 4x400 prelims. The TV relay crossed the finish line in 3:30.99 to earn 10th and just missed qualifying for Friday's finals. Lynnville-Sully won the prelims in 3:25.63, with South Hamilton winning the title Saturday in 3:22.29.
The Decorah boys tennis team punched a ticket Wednesday, May 17, to the tennis team state meet in Iowa City. All smiles with the state qualifying banner are Viking players (l-r) Liam Chamberlain, Aidan Nalean-Carlson, Landon Baker, Daniel Skrade, Gabe Hiner, Seth Bolson and Caden Branum. (submitted photo)
Three matches, three wins and on to state for Vikes
The Decorah boys tennis team played three substate matches last week with two on Monday, May 15 (postponed from Friday, May 12 due to rain) and one Wednesday, winning all three and earning a bid to the state tournament, in Iowa City, Thursday and Friday, May 31-June 1.
When a team reaches 5 wins the rest of the matches are pulled and the meet is considered over.
On Monday morning Decorah defeated Hampton-Dumont-Cal 5-0 in a lopsided victory. Monday afternoon Osage, who played earlier in the day as well, came to Luther and Decorah again won 5-0.
spots to win 6-0, 6-3 and 6-0, 6-4 respectively. At No. 4 Liam Chamberlain rolled 6-2 and 6-1 as well as Seth Bolson at No. 6 winning 6-0 and 6-0. At No. 5 Aidan Nalean-Carlson started fast only to have his opponent fight back with a never quit fight chasing everything down, but the Viking showed the same fight and was winning 6-4 and 4-2 when the match got pulled. "I'm so happy for this team and the fans who were great as always to get this win at home and earn a trip to Iowa City," concluded Coach Anderson.
Team regional results vs. H-D-C
Saturday morning, senior Troy Schmitt led off the Class 1A sprint medley relay for the Trojans. (Driftless Multimedia photo by Becky Walz)
The final Turkey Valley event on the track was the sprint medley Saturday morning. Troy Schmitt, Hayek, Hanson and Franzen teamed up for a time of 1:38.59, good for 20th in Class 1A. The title was won by Lawton-Bronson in 1:31.12
"The Osage match was one of the best performances top to bottom that all kids came ready to play. I was especially proud of Michael Njus who had to step into both matches at the last minute because of my No. 1 player, Caden Branum, had a cold. Michael showed his senior experience and got big victories," said Coach Matt Anderson.
On Wednesday Aplington-Parkersburg, the winner of the other half of the district came to Luther to determine the district champion and a place in the final eight at state. Having played a tight contest earlier in the year with A-P, and seeing them at the individual district tournament, the Vikes knew what to expect.
"They came ready to play, but once again the Decorah team continued ascending and played another great match from top to bottom," noted Coach Anderson.
Singles: No. 1 Daniel Skrade (Decorah) defeated Coleman Condon (HDC) 6-0, 5-1; No. 2 Landon Baker (Decorah) defeated Andyn White (HDC) 6-1, 6-0; No. 3 Liam Chamberlain (Decorah) defeated Landyn McGuire (HDC) 6-0, 6-0; No. 4 Aidan NaleanCarlson (Decorah) defeated Dominick Nicholson (HDC) 6-0, 6-0; No. 5 Seth Bolson (Decorah) defeated Ben Baird (HDC) 6-0, 6-0; No. 6 Michael Njus (Decorah) defeated Zach Schwab (HDC) 6-0, 6-0
Team regional results vs. Osage
Singles: No. 1 Daniel Skrade (Decorah) defeated Jarin Camlin (Osage) 6-0, 6-0; No. 2 Landon Baker (Decorah) defeated Carson Nasstrom (Osage) 6-2, 3-1; No. 3 Liam Chamberlain (Decorah) defeated Ian Schwarting (Osage) 6-1, 6-1; No. 4 Aidan NaleanCarlson (Decorah) defeated Brady Nicholson (Osage) 6-0, 6-0; No. 5 Seth Bolson (Decorah) defeated Connor Thome (Osage) 6-1, 6-0; No. 6 Michael Njus (Decorah) defeated Gabe Muller (Osage) 6-3, 6-0
Team regional results vs. Apington-Parkersburg
At the NCAA Championships in Kentucky last week the Luther College men's golf team received good news as junior Jay Fjelstul of Decorah and sophomore Haakon Rustad of Northfield, Minn., received NCAA Division III PING First Team All-Region honors as announced by the Golf Coaches Association of America (GCAA).
The duo put together quite the season in 2023, leading the Norse to their second consecutive American Rivers Conference (A-R-C) Championship and ninth appearance in the NCAA Championships. Fjelstul, a junior from Decorah, recorded eight top-10 finishes in 2022-23 and finished top-3 as an individual in both the Luther Spring Classic and A-R-C Championships in the past two weeks. The junior won the Norse home invite with a two-round score of 140 and was named the A-R-C Men's Golfer of the Week after being one of just three golfers to shoot under par in the tournament. He followed that up with a second place finish at the A-R-C Championships, shooting even par in the second and third rounds to finish the tournament with a three-round score of 220. Entering the NCAA Championships, Fjelstul led the team with a 72.9 stroke average through eight events. Rustad had a season to remember in 2023, earning medalist honors at the A-R-C Championships after recording three top-10 finishes in the spring season. The sophomore finished sixth and fourth in the two tournaments leading up to the conference championship and earned A-R-C Men's Golfer
of the Week honors for his performance at the Fighting Scot Invite on April 1. His best performance, though, occurred at the A-R-C Championship May 4-6. After shooting an opening round 74, Rustad went on to win medalist honors at the conference championship, holding off Fjelstul to win as an individual with a three-round score of 219. He also lowered his season stroke average to 74.6 entering the NCAA Championships.
Both Fjelstul and Rustad are making their second consecutive appearance at the NCAA Championship, having qualified with the Norse in both 2022 and 2023. Additionally, they both now advance to the GCAA All-America ballot, which will be voted on during the national tournament. All-Americans will be announced in the upcoming weeks.
NCAA tournament
The Luther College men's golf team concluded its impressive 2022-23 season at the NCAA Championships over the weekend. The Norse finished amongst the top-30 teams in the nation, concluding the tournament in 27th. After shooting 308 on the opening day, Luther dropped a handful of strokes on day two, shooting 299 to finish the NCAA Championships with a two-round score of 607 (+31).
Vikes close out 2023 at regional
Branum had another battle at No. 1 against Tate Neymeyer, another state qualifier, but came out with a 6-2 and 6-4 victory. Seniors Daniel Skrade and Landon Baker at No. 2 and No. 3 showed their experience and fought through a few tough
Singles: No. 1 Caden Branum (Decorah) defeated Tate Neymeyer (A-P) 6-3, 6-4; No. 2 Daniel Skrade (Decorah) defeated Adam Maske (A-P) 6-0, 6-3; No. 3 Landon Baker (Decorah) defeated Grant Wedeking (A-P) 6-0, 6-4; No. 4 Liam Chamberlain (Decorah) defeated Keegan Bolhuis (A-P) 6-2, 6-1; No. 5 Aidan Nalean-Carlson (Decorah) defeated Gabe Jacobson (A-P) 6-4, 4-2; No. 6 Seth Bolson (Decorah) defeated Tommy Janssen (A-P) 6-0, 6-0
Hudson bounces Vikes in OT
Facing 10th-ranked Hudson (11-2), the Decorah girls soccer team put up a valiant fight all the way through only to lose in the first "golden goal" overtime period Wednesday on the Pirates' home pitch, 1-0.
The Vikings finish the season with a 6-9 record.
pions was Central DeWitt with a score of 366. West Delaware also moved on with a 375, as the runner-up.
The individual medalist of the meet with an 82 was Brenna Bodensteiner of Waverly-Shell Rock with Anna Hurning of Central DeWitt as the runner-up with an 84.
Hudson moves on the Class 1A Region 8 semifinal against Aplington-Parkersburg Tuesday, May 23, at Hudson at 5:30 p.m.
The season ended Wednesday for the Decorah girls golf team at the Class 3A regional meet held at Pin Oaks Links in Manchester.
The Vikings finished the day 10th with a team score of 504.
Advancing to the state meet from the regional as the cham-
On the course for Decorah was Hope Stahl (57-63=120), Olivia Brynsaas (60-61=121), Sophia Fahey (62-60=122), Riann Oberbroeckling (7071=141), Elora Schnitzler (7172=143) and Shelby Hageman (67-77=144).
According to Coach Loren Hendrickson, "Decorah played its most complete game of the season, defending well, passing the ball through the midfield, and driving the ball downfield in the attack. Hudson had a quick, aggressive, solid defensive line that made things difficult for Decorah's offense. Even so, there were a few very good chances to score. We just couldn't put the ball over the line."
"We knew coming in that Hudson had a good striker. She
proved she could do more than just shoot as she was able to fend off our defenders several times, but our defensive line played good team defense to keep her from getting off effective shots. She played a part in the winning goal, however. After taking the ball deep into the corner 3 1/2 minutes into overtime, she was able to beat our outside defender, driving the end line to put in a cross that was toe-poked into the opposite corner of the goal.
"It was a disappointing loss, but heartening to see our girls play so well in their final game of the season — and final game of their high school careers for 10 seniors on the varsity roster. They will be tough to replace!"
Graduating following the season will be Mya Redenius, Ellen Rooney, Grace Neal, Ella Grouws, Madison Heim, Thea Schissel, Ada Lovelace, Isabella Bishop, Kylie O'Hara and Amelia Dugger.
Driftless Journal Tuesday, May 23, 2023 11 MORE DRIFTLESS AREA SPORTS AT DRIFTLESSJOURNAL.COM
Class 3A regional team scores
1. Central DeWitt 366; 2. West Delaware 375; 3. Waverly-Shell Rock 381; 4. Solon 383; 5. Center Point-Urbana 401; 6. Independence 421; 7. Hampton-Dumont 422; 8. Charles City 424; 9. VintonShellsburg 445; 10. Decorah 504; 11. Marion – no team score; 12. Maquoketa – no team score
Members of the 2023 Decorah girls golf team included (front row, l-r) Ella Carlson, Elora Schnitzler, Riann Oberbroeckling; (second row) Olivia Brynsaas, Hope Stahl, Sophia Fahey; (back row) Danika Mueller, Isabella Sailor, Shelby Hageman, and Drew Zwart. (submitted photo)
May 23 – Dec b ten at ind./doubles state (Waterloo), 10 a.m.; TV bb vs. Kee, 4 p.m.; SW bb vs. Clayton Ridge, 5 p.m.; Dec sb at South Winn, 7 p.m. May 24 – Dec b ten at ind./doubles state (Waterloo), 10 a.m.; Dec b soc at substate (TBA), 5 p.m.; SW bb at St. Ansgar, 7:30 p.m. May 25 – SW bb at Wapsie Valley, 4 p.m.; TV bb at North Fayette Valley, 4 p.m.; Dec bb vs. Crestwood, 5 p.m.; Dec sb at Turkey Valley, 7 p.m. May 26 - Dec g ten at ind./doubles state (Waterloo), 10 a.m.; Dec sb vs. MFL MarMac, 7 p.m.; SW sb vs. Crestwood, 7 p.m.; Dec bb at Mason City, 7:30 p.m. May 27 – TV bb at New Hampton, 9 a.m.; Dec g ten at individual/doubles state (Waterloo), 10 a.m. May 30 – TV bb vs. Clayton Ridge, 4 p.m.; Dec bb at Waukon, 5 p.m.; SW bb vs. North Fayette Valley, 5 p.m.; Dec sb at New Hampton, 5:30 p.m.; TV sb at Springville, 5:30 p.m. May 31 – Dec b ten at team state (Iowa City), 9 a.m.; Dec bb at North Fayette Valley, 4 p.m.; TV bb vs. Wapsie Valley, 4 p.m.; SW sb vs. Central Elkader, 5 p.m.; TV sb vs. North Linn, 5:30 p.m.; SW bb vs. Iowa City Regina (Waterloo Riverfront Stadium), 7 p.m. Coming up in varsity sports... Class 1A boys team scores (Top 10) 1. Lisbon 60; 2. Columbus 52; 3. Lawton-Bronson 43; 4. Mount Ayr 41; 5. ACGC 41; 6. Lynnville-Sully 29; 7. St. Edmond 26; 7. Woodbine 26; 9. Lenox 20.5; 10. AkronWestfield 20
Finishing 10th in the 4x400 relay for the Trojans in 3:30.99 were (l-r) Ryan Franzen, Burke Busta, Chase Hayek and Noah Hanson. (Driftless Multimedia photo by Becky Walz)
Artistry in Cabinetry
Mobile redemption center open
Northeast Iowa Mobile Redemption has officially begun taking cans and plastic bottles in Decorah. Following the adoption of legislation this year, only certified redemption centers recognized by the State of Iowa are able to redeem cans and bottles for their five cent deposit, and initially, there were few offerings in the area and none in Decorah.
As of Monday, May 15, a new mobile redemption center is open at 824 E. Water Street, Decorah, open Monday, Tuesday and Wednesday from 9 a.m. to 1 p.m. each day, but are hoping to expand those hours in the future. Affiliated with a nearby redemption center, the mobile redemption center will accept Iowa cans and bottles in clear can bags that they can provide, as long as the cans and bottles are not crushed.
The co-owners of the NEIA Mobile Redemption Center stated, "Keeping ditches clean and getting people's money back to them was our big motivation for getting this started. And the residents of Decorah don't have anything else for redemption in town – until now."
They have a tool to measure the returns and give cash on site. They do ask that people bringing cans ensure there is no trash in the bags brought to the mobile center. For more information, visit their Facebook Page, Northeast Iowa Redemption.
Currently, there are retail locations for certified redemption centers in Calmar, Waukon and Cresco.
EMS Strong: Where emergency care begins in Winneshiek County Emergency Medical Services Week is May 21-27
The Winneshiek County Board of Supervisors unanimously proclaimed May 21-27 as Emergency Medical Services Week, "EMS Strong: Where Emergency Care Begins." The Emergency Medical Services system locally consists of first responders, Emergency Medical Technicians, paramedics, emergency medical dispatchers, firefighters, police officers, educators, administrators, pre-hospital nurses, emergency nurses and physicians, trained members of the public and other out-of-hospital medical care providers.
The services they provide can be lifesaving, working 24 hours a day, 7 days a week providing a vital public service. Emergency personnel, whether career or volunteer, engage in thousands of hours of specialized training and continuing education to enhance their lifesaving skills.
Winneshiek Medical Center's Steve Vanden Brink, ambulance director for the past 30 years, noted they have seen a dwindling interest in pursuing the volunteer EMT role in past years. "It can take 50 to 200
hours of class time to become a first responder or a full EMT. There have been challenges even finding an instructor for the class, but also for finding a full class to teach. The $1,200 to $2,500 cost of the class has many scholarships available so that shouldn't be a barrier to being a part of the EMS system. Where there used to be a class every year, they are more infrequent these days."
Vanden Brink also noted that there could be up to eight positions opening on the 28-person ambulance crew due to retirements over the next 5-7 years. He is hoping to encourage some young people to heed the call and join the vital service of emergency medical care in Winneshiek County.
A new EMT certification class will be held from the end of May through August. All but 5-6 days of class time are provided in an online learning environment, with up to 30 hours of clinical experience either in an ambulance or in the local emergency room. Vanden Brink noted there were still some openings for this class.
"Ossian and Frankville have volunteer ambulance services, and they're in the same boat. It's a challenge for folks who work out of town, or who don't want to get a phone call at any hour of the day or night. And there's always continuing education hours once the certification is earned. We've seen a lot of volunteer services closing, and the paid services are trying to cover those areas."
Supervisor Mark Vick added, "Volunteer Fire Departments too. People don't realize those volunteers don't punch a time clock. They are sacrificing something they love to do that service for the community."
To learn more about EMS, classes, job openings or general emergency care, reach out to Steve Vanden Brink with Winneshiek Medical Center.
Those interested in serving their community as an EMT, reach out to NICC Emergency Services Program Developer Jess Coulson at coulsonj@nicc. edu or call 844-642-2338, ext. 2384. For additional information, contact Vanden Brink at 563-387-3049.
Tables, Retro Chairs, Broyhill Sofa & Chairs, King Log Bed, Bunk Beds,
Full Size Beds, Amana Refrigerator, Maytag Wash Machine, Num. Pieces of Household & Antique Furniture, Cast Iron Cookware, Musical Instruments, Wind Mill Vane, Signs, Yard Bell, Water Pumps, Torquay Pottery, Gunderson
Prints, Catherine Holm Casserole, Corning ware, Pyrex, Kitchen Aid Mixer, Horse Weather Vane, Sewing Machines & Serger, Hawkeye Rope Maker, Redwing 6 Gal Churn, 2, 3 & 10 Crocks, & Others, Hinman Milker Mankato Churn, Minneapolis Drug Co Jug, Silverware Sets, Advertising Items, Globes, Longaberger Baskets, Records, Terry Redlin Prints, Copper Boilers, Oil & Gas Cans, Vintage Toys, Horse Show Clothing & Tack. This is a large auction with many items not listed. Please visit our website for more information. www.sweeneyauctionsevice.com
Community Action Month celebrates service
This year marks the 59th year since the Community Action Network was established to help American families and communities overcome obstacles to poverty. Over 1,000 agencies across the country are working every day to create opportunities and transform the lives of their neighbors, making communities stronger and helping families across the
United States thrive. This year, Northeast Iowa Community Action Corporation (NEICAC), a proud member of the Community Action Network, will also commemorate 58 years in service helping families throughout Northeast Iowa.
NEICAC provides the support and resources to improve the stability and quality of life for individuals and families with limited resources, providing services in all stages of life including Family Services, Crisis Program and Food Pantries, Head Start and Early Head Start, LIHEAP and Weatherization, Affordable Housing, EARL
Public Transit, Child and Adult Care Food Program (CACFP), and Family Development and Self-Sufficiency (FaDSS).
"Each May, during Community Action Month, we reflect on the impact NEICAC, and our network has had on families," said CAC CEO, Trisha Wilkins.
"Last year alone, we served over 10,000 people across our service area, and over 15 million across the country with essential services such as shelter and food and long-term solutions like education."
Community action agencies serve 99 percent of all American counties with life-changing
services to help families achieve financial stability. All agencies are locally controlled and represented by the private, public and low-income sectors of the community. "We are proud of our communities' participation in the development and oversight of our programs," said Wilkins. "Their engagement helps us to be more effective in our approach to determining what Northeast Iowans need."
To Celebrate the continued success of Community Action and raise awareness throughout Northeast Iowa, NEICAC will be ramping up social media efforts in the month of May and encourage all who are able to follow along at www.facebook. com/NEICACDecorah. For more information on NEICAC, visit www.neicac.org.
In Minnesota, Semcac (Southeast Minnesota Community Action Corporation) is celebrating 57 years of service to over seven southeast Minnesota counties. For more information, visit www.semcac.org call the Fillmore County office in Preston at 507-765-2761, or the Houston County Office in Caledonia at 507-725-3677.
12 Driftless Journal Tuesday, May 23, 2023 DINING GUIDE La Rana Bistro 120 Washington, Decorah (563) 382-3067 Now open for dine-in. Tuesday-Saturday. Lunch 11:30-2. Dinner 5-close. Scratch kitchen and craft cocktails featuring local producers in a classic and cozy setting. Seasonal menu available at laranadecorah.com. Advance reservations strongly recommended. Koreana Sushi Cafe & Japanese Cuisine 207 W. Water, Decorah (563) 382-6262 Open Mon. - Sat for Lunch 11-2 p.m. and Dinner from 4:30-9 p.m. Sunday 4:308:30p.m. for dine-in or carry-outs. Appetizers, large variety of entrees, Koreana Rolls, Sushi and Sashimi. Don Jose Mexican Family Restaurant 201 E. Water St., Decorah (563) 382-6052 Open for indoor dining: Tues, Wed, Thur, Sun 11-9; Fri & Sat 11-9:30; Closed Mondays. Still encouraging take out orders. Homemade, fresh Mexican food. T-Bock's Sports Bar & Grill 206 West Water St., Decorah (563) 382-5970 Kitchen hours: Sun–Wed 11 a.m.-9 p.m.; Thurs–Sat 11 a.m -10 p.m.; Closed Tues. Bar may stay open later if there's a game or crowd. Daily lunch specials. Large variety of tap and local beers! Great Bloody Marys! Best wings around! Great place to bring the family! Lots of TVs! View menus at www.tbocks.com. The Landing Market 211 College Dr., Decorah (563) 277-1893 Open Daily 8 a.m. - 9 p.m. Check out our website, www. thelandingmarket.com, for online ordering, individual vendor hours and menus. The Landing Market is a modern food hall. We are home to local vendors such as The Buzz Cafe, Justin's, Root 43, assorted craft beverages, grab-and-go options and so much more! U-2 BBQ & Catering 1676 Hwy. 52, Calmar Doug (563) 419-3997 Full-line catering & custom meals for breakfast, lunch or dinner; traditional meals; BBQ; available for graduation parties, weddings, reunions, company picnics. Succulent salads, wholesome veggies & potatoes, delicious desserts, deluxe catering, party planners and trays. The Old Rossville Store 851 Volney Rd., Rossville, between Waukon & Marquette (563) 535-7272 Closed Sunday & Monday. Open Tuesday - Thursday 11-1 & 4-7, Friday 11-1 & 4-8, Saturday 4-8. Nightly Specials: Tuesday - Jumbo Shrimp or Ham Steak; Wednesday - 1/2 Broasted Chicken; Thursday - Baby Back BBQ Pork Ribs; FridayBeer Battered or Broiled Cod; Saturday - Prime Rib.
DECORAH Scan the QR codes to view menus NIGHTLY SPECIALS Includes choice of Baked Potato, French Fries, Hash Browns, or California Blend Steamed Vegetables & Salad Bar : Jumbo Shrimp or Ham Steak Wednesday: 1/2 Broasted Chicken Thursday: Baby Back BBQ Pork Ribs Friday: Beer Battered, Icelandic Cod or Saturday: USDA Choice Prime Rib Done just the way you like it! Served with Au Jus • Add jumbo shrimp! Closed Sun. & Mon. Hours: Tuesday - Thursday: 11am-1pm & 4-7pm Friday: 11am-1pm & 4-8pm Saturday: 4-8pm Seafood • Steaks Chicken• Pork Burgers Sandwich Salad Bar Order your favorite cocktail 851 Volney Rd • Rossville, Ia • (563) 535-7272 Terms: CASH or check with proper I.D. Number system will be used. All items are being sold as is. Not responsible for accidents or theft. Auctioneer: Robert Helmuth Questions, call (563) 794-0880, (563) 568-7739 or (563) 380-3800. LUNCH & BAKE SALE by Community Ladies ALSO SERVING HOMEMADE ICE CREAM Amish School New Furniture & Quilt AUCTION Plan to attend our Waukon, IA Saturday, June 3, 2023 • 9 a.m. • HAND-STITCHED QUILTS • HANDCRAFTED FURNITURE • LAWN FURNITURE • DINING ROOM SETS • BEDROOM SETS • BASKETS & CRAFTS • & MUCH MORE Joe Hochstetler Residence 1197 Maud Rd., Waukon, IA This is a Partial Auction List with More Items Arriving Sale Day! Ash Bedroom Set, 5 Piece, Ebony Stain, Queen Size; Elm Bedroom Set, 5 Piece, Grey Stain, Queen Size; Walnut Bedroom Set, 5 Piece, Queen Size; Walnut & Hickory Bedroom Set, 5 Piece, Queen Size; Expecting Two Dining Room Sets; Whiskey Barrel Bar Table with 2 Chairs; Cedar Patio Furniture; Poly Patio Furniture; Expecting 50+ Handstitched Quilts; Wall Hangings; Rugs; Cedar Chest; 1 Scale Model Barn; Childrens Furniture (Including School Desk, Table with 2 Chairs); Yard & Garden Decor Including Wind Spinners Etc.; Lots of Misc. Craft Items; Maple Syrup; Brooms, Shovels, Garden Items (Rakes, Hoes); Expecting Flower Hanging Baskets & Bedding Plants; Tack Items; & Much, Much More. since 1983 paulbauhs.com 563-382-4750
ROSSVILLE CALMAR
Kitchens Home offices Bars Entertainment centers Fireplace mantles Cabinets & shelving Remodeling Finished carpentry DECORAH BASED dotzenrodtreeservice@gmail.com 319-361-6856 • TRIMMING • REMOVAL • STORM DAMAGE • UTILITY LINES • CLIMBERS AVAILABLE FULLY INSURED FREE ESTIMATES Central Boiler OUTDOOR WOOD FURNACE & WOOD PELLET STOVES NORTHEAST IOWA MECHANICAL 563-426-5144 • centralboiler.com 26% tax credit* on qualified models & installation
Pictured at the EMS Week Proclamation are (l-r) WMC Ambulance Director Steve Vanden Brink, Supervisor Mark Vick, South Winn First responder Billie Karnik, Supervisors Steve Kelsay and Dan Langreck, Decorah First Responder Roger Hamilton, and Supervisors Mark Faldet and Shirley Vermace.
PREOWNED without Warranty VEHICLES with FACTORY WARRANTY! Stock# Year Make & Model Miles 4477 '20 Hyundai Palisade SEL AWD 35,800 7274 '19 Chevrolet Malibu LT 41,650 6976 '19 Jeep Cherokee Limited AWD 57,562 9694 '18 Lincoln MKX Reserve AWD 40,100 6276 '18 Jeep Grand Cherokee Limited AWD 38,150 Stock# Year Make & Model Miles 6503 '19 GMC Yukon XL SLT 4x4 115,800 4219 '17 Hyundai Tucson SE Plus AWD 68,975 5332 '16 Cadillac Escalade Luxury AWD 72,700 7426 '13 Ford Edge SE FWD 95,000 1176 '12 Chevrolet Corvette Convertible 2LT 13,058 6516 '10 Chevrolet Malibu LT 106,400 POWERTRAIN WARRANTY CERTIFIED PREOWNED with a 3Month/3,000 Mile Warranty* www.donssalesandservice.com 563-380-DONS (380-3667) 223 College Dr. Decorah, IA 563-382-2968 Mon-Fri 7:30-5:30; Sat 7:30-1:00 Don's Towing Service Stock# Year Make & Model Miles 6503 '19 GMC Terrain SLT2 AWD 113,200 0629 '16 Harley-Davidson CVO Ultra 800 2526 '12 Harley-Davidson FLHK Ultra Limited 22,005 9138 '10 Chevrolet Avalanche LT 4x4 140,400 6800 '05 Chevrolet Impala LS 148,400 *with approved credit Financing as low as 5.64% for up to 60 months!* WE WANT YOUR VEHICLE! Do you have a car, van, pickup or SUV you want to SELL or TRADE? Bring it in - We'll appraise it & make you an offer! SOLD! AUCTION Tuesday May 30, 2023 Lots Begin Closing at 4:30 P.M. SWEENEY AUCTION SERVICE Waukon, IA • 563-568-2464 • sweeneyauctionservice.com ONLINE ANTIQUES, COLLECTIBLES, LAWN MOWERS, TOOLS & HOUSEHOLD Items are Located at Sweeney Auction Center Waukon, IA AUCTION PREVIEW FRIDAY, MAY 26 • 9-1 P.M. JD X590 Riding Lawn Mower 54" Deck 786 Hrs, JD 44 Snowblower off 590, JD 430 Diesel Riding Lawn Mower 60" Deck 1286 Hrs, Snowblower & Blade Off 430, JD X300 Riding Lawn Mower 42" Deck 256 Hrs, 08 6' x 12' American Hauler Night Hawk Single Axle Enclosed Trailer, 2011 Chevy Impala LT 4 Dr Car 202 K Miles, 96 Jeep Grand Cherokee, 3 Pt 6' Bestco Finish Mower Never Used, RR Crossing Lighted Sign on 12' Pole, Ridgid: Radial Mitre Saw w/ Stand, Pipe Threader w/ Stand & Radial Power Mitre Saw, Powermatic 6" Jointer Planer & Band Saw, Lincoln 225 Amp Welder, Honda EB 2500 Generator, Coleman 6250 Generator, Gas Powered Fan, Chain Saws, Craftsman Tool Box, Step Ladders, Num Hand Tools, Outboard Motors, Ithaca Deerslayer 37 12 Ga, Stevens Model 58B 410, Stevens Model 87J & 15B 22's, Ice Box, Hoosier Style Cupboard, Wardrobes, Secretaries, China Cabinet, Hall Tree, Chest of Drawers & Dressers,
Upcoming events...
June 1-3: Elkader Citywide
Garage Sales
June 8: Elkader's Sip, Sample and Shop, 11 a.m. to 3 p.m. Start your summer by supporting this fundraiser for updating Christmas decorations for Elkader.
By purchasing a wristband at TD's Sports Bar and Grill, Emerald Grove Boutique or GEAR Elkader, attendees can begin the day by strolling the streets and visiting participating businesses to sip, sample and savor exclusive refreshments while shopping. Over 20 participating stores make this a great summer kickoff for a great cause.
Elkader Opera House presents 'The Claw'

The Elkader Opera House Youth Theater Camp will be held in June for children aged 7-14. This popular camp helps develop an interest in performing live on stage, and enjoyed a full registration roster on the first day registration was open. This eager and excited youth troupe will be rehearsing and learning from June 12-16, and will present a new children's musical, "The Claw." With a cast of 23 and 10 different musical numbers, "The Claw" is a wild ride of emotions. The 50-minute performance will be Friday, June 16, at 7 p.m.
When an out-of-order claw game suddenly turns back on, all of the toys are ecstatic! Well… all of the toys except for Dot, a terrified stuffed cow. Dot's desperate to hold on to her home and her best friend, Aiden. Can Dot conquer her fear of the unknown with some help from the Flair Bears, Mighty Mutant Power Turtles, Beanie Elders, and the all-knowing Mystical 8-ball?
Tickets are available at the door beginning at 6:30 p.m. Advanced tickets are not available for this show. Contact the Elkader Opera House at 563-245-2098, visit their Facebook Page or the Operas House Players page for details.
Be sure to make time to enjoy this family-friendly live show with an all-local youth cast.
Enjoy the outdoors in Clayton County
What do you get when you take the end of the school year and add warmer weather? The perfect reason to go camping of course. Along with many great options all across the Driftless, Elkader has a public campground and the new Deer Run Resort, which both are open for the Memorial Day weekend.
The three-acre shaded city park and campground lies near the Turkey River, the Veterans Memorial and the pool. Over 100 campsites are available with electricity with RVs and tent camping both available. There are no reservations on campsites. Beyond having amenities like ballfields, volleyball and tennis courts, and a 9-hole disc golf course nearby, they offer a bathhouse on site, shelters for events, picnic tables and RV sewer disposal access. Shelter reservations and more information can be found at 563-245-2098. Deer Run Resort offers RV spaces and cottage rentals. Re-
sort owners have strong ties to the area and enjoy welcoming visitors back year after year.
Most of their guests come to enjoy their pristine, well-maintained campground and fun activities around the resort and community. Everyone is welcome and part of the family at Deer Run Resort.
The resort boasts lakeside access for fishing, picnic tables, paved roads, well-lit sidewalks, Wi-Fi and much more. Offered monthly at Deer Run Resort is "Late night in the Lodge" including games inside and outside. Also offered is family-friendly entertainment once a month for the kids. For more information contact 563245-3337, visit deerrunresort. net or follow Deer Run Resort Elkader on Facebook. Get outdoors with the many recreation sites and opportunities at the Osborne Nature Center, just five miles south of Elkader. Learn more at claytoncountyconservation.org.
A look back in honor of those moving forward
It is that time of year area graduates to complete their high school years and look toward bright futures. In honor of the 2023 graduating class, the Elkader Merchants Group not only wishes the current class a most hearty "Hooray!" on their accomplishments, but also offers a look back at a piece of Elkader School history: the Victory Bell which now sits in the current entryway of the school.
Elkader historian and resident David Beck has recently shared historical materials on the bell, which was initially perched atop the two-story schoolhouse originally built in 1876, with additions. According to a 1972 newspaper article, "In the old days the old school building had high upon its rooftop a bell with the clearest, most beautiful ring – a bell the whole town could hear clanging each time school was ready to start … How often Fritz (school's janitor) was routed from his bed at one or two o'clock in the
morning to go up to school and ring the bell so the whole town could know Elkader High School had won another victory…"
The Victory Bell was wellused until 1936, when a fire destroyed the school and the bell with it. According to a 1936 Sumner Gazette article, "The damage is estimated at $45,000, partly covered by insurance. Fire companies from Strawberry Point, Farmersburg and McGregor assisted the Elkader department, and saved the gymnasium, grade school and library buildings.
"Damage amounting to $1,000 was done to the grade school building when the flames scorched one wall. The building destroyed was used jointly by the high school and junior college. Destroyed in the blaze were all equipment, fixtures, $2,500 worth of musical instruments belonging to the band members, and all records of the principal's office."
When the new Elkader school was built in 1937, funds were raised for a new Victory Bell as a memorial for past graduates who had passed away. The bell was funded and encased in a modern cement archway as part of the landscaping in front of the new school. At that time, they did note the bell would only be used to denote interschool or intercollegiate competition victories.
The newly-purchased victory bell resided in a concrete archway in front of the first public school to utilize glass blocks in their construction, having been rebuilt after a 1936 fire damaged the high school in Elkader. Funds were raised to buy the new victory bell. (submitted photo)
One-room schoolhouse reunion this weekend
The Allamakee County Historical Society and Genealogical Research Center is hosting a one-room schoolhouse reunion over Memorial Day weekend.
Alumni of one-room schoolhouses and those who are interested in learning more are invited to attend the special three-day weekend event Friday and Saturday, May 26-27, from 10 a.m. to 4 p.m., and Sunday, May 28, from 1-4 p.m.
The event is in the basement of the Veterans Museum, located at 105 Allamakee Street in Waukon. Attendees are invited to bring any items from Allamakee County one-room schoolhouses to be scanned or donated. All scanned items will be returned that day.
Family
Table

continued from front if their mother or father doesn't stop in regularly," Stacey said.
Excellent customer service has been the lifeblood of the business over the past three decades. It's the kind of place where you wonder, how could they possibly be selling? The restaurant is packed, it's standing-room-only, and the kitchen is humming. But after decades of serving the hungry in Decorah, it's time to say goodbye. They'll continue running the business until a sale is negotiated.
The Gosslings agree that they have appreciated their supportive staff and patrons, and they look forward to what's next.
Memorial Day
continued from page 2
Memorial Day presentation and program at 11 a.m. at the Carey Park Pavilion. In case of inclement weather, the program will be moved to the Ossian Community Center.
Remember to remove hats and stand proud as the Veterans and their colors pass by. Assistance taking down Memorial Flags and Poles is welcomed at 4 p.m. at the De Sales Cemetery.
Memorial Day events
in Decorah
Decorah's Annual Memorial Day Parade will begin Monday, May 29, at the West Side Bridge at 10:30 a.m. with a prayer for Veterans who made the ultimate sacrifice, followed by taps as wreaths are laid on the river and a 21-gun salute. The parade welcomes all Veterans to march in the parade down Water Street to Mary Christopher Park.
At 12 p.m., a dedication program will begin at the Veterans Memorial. There will be some seating at the event, but attendees are encouraged to bring lawn chairs.
Check out Facebook for our daily lunch specials!


The bell remained unused in the early 1970s, but is once more a part of the school's her-
itage for the class of 2023 and beyond and is now located in the entryway of the school.
See this Thursday's Public Opinion newspaper for details about the new Winneshiek County Veterans Memorial.
Driftless Journal Tuesday, May 23, 2023 13 Antiques, Vintage & Architectural Finds, Gifts & Iowa Wines 104 1st St NW, Elkader 563-245-3429 110
elkaderauctionhouse.com Boutique offering women's clothing S-3xl, accessories, bath and body goods, home decor, and other gifts
Mulberry St. REAR, Elkader (319) 284-0699
offering women's clothing sizes S-3X accessories bath & body products home decor & m e! LEGAL PAD - Coworking SpaceINDEPENDENT WORK MEETINGS - CONFERENCES SMALL GATHERINGS A private, secure & quiet workspace 129 S. Main St.,
BURGERS, SANDWICHES, WRAPS, APPETIZERS, WINGS & MORE! (563) 245-2541 203 Main St. SW, Elkader
Btique
Elkader 352-538-3047
W
Street,
Located on the corner of
St. and Hwy 56 in downtown Elkader
562-245-2787 200
Bridge
Elkader
Bridge
Remnants of the Elkader school burned in 1936. (submitted photo)
Lakeside view at Deer Run Resort (submitted)
Fundraiser supports K9 program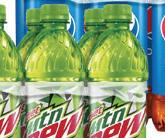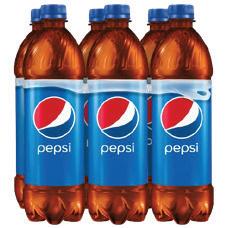 KVIK radio and the American Legion Riders #135 hosted a live radio fundraiser recently that included support of the Winneshiek County K-9 program. K9 McCoy and K9 Drago are countywide resources available to all law enforcement and emergency response agencies in Winneshiek County.Thank you to all who donated and continue to support these programs and organizations. (submit-
14 Driftless Journal Tuesday, May 23, 2023
Free summer meals available for youth youth aged 18 and under, free summer meals are available at St. Teresa of Calcutta School Ossian Center beginning June 1. Breakfast will be served from 7:45-8:15 a.m. and lunch from 11 a.m. to noon. Monday thru Friday from June 1-30. Meals are available on-site only at the school, 416 E. Main St., Ossian. MEGA COUPONS! May 24thMay 30th, 2023 LU 17181 LU 17211 LU 17191 LU 17221 LU 17201 LU 17231 mega coupon mega coupon mega coupon mega coupon mega coupon mega coupon Limit 1 total with coupon. Limit 1 coupon per customer. Good from May 24th to May 30th, 2023. Limit 1 total with coupon. Limit 1 coupon per customer. Good from May 24th to May 30th, 2023. Limit 1 total with coupon. Limit 1 coupon per customer. Good from May 24th to May 30th, 2023. Limit 1 total with coupon. Limit 1 coupon per customer. Good from May 24th to May 30th, 2023. Limit 1 total with coupon. Limit 1 coupon per customer. Good from May 24th to May 30th, 2023. Limit 1 total with coupon. Limit 1 coupon per customer. Good from May 24th to May 30th, 2023. 3.75ea. with purchase of 4 Pepsi products 10 pack mini cans 7.5 fl. oz. 8 pack bottles or 12 pack cans 12 fl. oz. 2.75ea. with purchase of 4 Pepsi products 6 pack bottles 16.9 fl. oz. (limit 4) 2/$5 Nabisco Ritz 8.8 to 13.7 oz. or snack crackers 3.5 to 8.5 oz. select varieties 2/$4 Planters peanuts select varieties 16 or 16.5 oz. 2.88 Fresh ground beef 80% lean, 20% fat 16 oz. roll or Jennie-O ground turkey 85% lean, 20% fat 16 oz. roll 2.99lb. Pork loin back ribs previously frozen 9.99lb. Alaska Dungeness crab clusters 4.99lb. Basket & Bushel cherries 20.88ea. $15.88 with $5.01 meat purchase! Busch or Busch Light 30 pack cans 12 fl. oz. 1.77ea. with purchase of 3 Frito-Lay Lay's or Kettle Cooked snacks select varieties 4.75 to 14.75 oz. 4.99 Hy-Vee ice cream select varieties gallon 24.99 Michelob Ultra 24 pack cans or bottles 12 fl. oz. 5.99 Barefoot 750 ml 1.68lb. Bone-in Pork shoulder roast Hormel Always Tender 3.99lb. USDA Choice whole beef brisket 4.68 Whole seedless watermelon each 1.48 Oscar Mayer hot dogs select varieties 14 or 16 oz. (limit 2) 1.99 Hy-Vee natural cheese shredded, cubed or chunk, select varieties 6 to 8 oz. 1.99 Blue Bunny Bomb Pop select varieties 12 ct. .77 Hy-Vee whipped topping select varieties 8 oz. 2.99 Fresh Express chopped salad kits 9.3 to 12.8 oz. pkg. 2.99 Nathan's Famous beef franks select varieties 10 to 14 oz. .88 Hy-Vee marshmallows select varieties 10 or 10.5 oz. .98 Sweet Baby Ray's barbecue or dipping sauce select varieties 14 or 18 oz. OFF FUEL SAVER PERGALLON EARN 16¢ WEEKEND SALE Fri - Sun, May 26 - 28 ONLY! RED H T Ad effective May 24th - May 30th Happy Memorial Day! buy two, get two FREE Coca-Cola products 12 pack cans 12 fl. oz. 10.99 Toppling Goliath Pseudo Sue 4pk 18.98 Black Box 3 L 27.99 Crown Royal 750 ml 21.98 Budweiser Family 24 pack 12 fl. oz. 15.98 Kim Crawford wines 750 ml 8/$12 Our Special Recipe bratwurst links or patties regular or skinless, select varieties 3.75 oz. LOWEST PRICE IN TOWN MEMORIAL DAY 915 Short St #107, Decorah 11.99 Barton Naturals Vodka 1.75 L 25.99 Fireball 1.75 L 3.99 Dot's Pretzels 1 pound bags 2/$10 Bubbl'r 6 packs 4.99 Lifoam Standard Cooler 2.88 Hy-Vee Simply Ice Beverages
Price Valid 5/9/23 – 6/26/23 • Limit 2 Ice Cream $499 1 GAL WE MAKE, SHIP, AND SELL YOUR FAVORITE ESSENTIALS! ICE CREAM Weeks 3&4 • 5/23/23- 6/5/23 Vanilla or Chocolatey Chip Caramel Swirl SAVE Money on Fuel! $ 1.99 29¢/lb reg. $2.99 Nature's Touch® 1% Chocolate Milk Half Gallon • Limit 2 Price valid 5/23/23-6/5/23 reg. 49¢/lb Bananas Limit 10 lbs Price valid 5/23/23-6/5/23 $2.99 $21.99 reg. $4.99 Klement's® Bratwursts 16 oz • Limit 2 • Price valid 5/23/23-6/5/23 Propane Exchange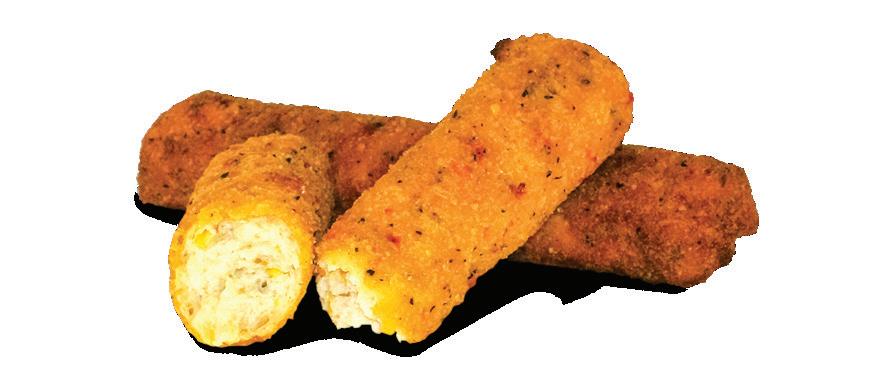 MONDAY $5.99 Whole Chicken TUESDAY Take Home Meals WEDNESDAY 8 pc Fried Chicken Bone-In or Chicken Tenders THURSDAY & FRIDAY Cheese Mountain® Kitchen Cravings® Pizzas Thin $6.99 Traditional & Specialty $9.99 Weekly deals to please the whole family! WE'VE GOT DINNER COVERED SAVE ON EVERYDAY ITEMS YOU NEED! BAKERY PRICES GOOD MAY 23 THROUGH JUNE 5, 2023 AND ARE SUBJECT TO SUPPLY CHAIN AVAILABILITY OR BY LOCATION. MONDAY TUESDAY WEDNESDAY THURSDAY SATURDAY/SUNDAY $ 3.39 1/4 lb Bacon Cheeseburger or 1/4 lb Mushroom & Swiss 1.69 Burritos $ 2.99 1/4 lb Cheeseburger, Spicy Chicken or Ham & Swiss MAY 31 MAY 24 $ 1.99 8 oz Soup $ 1.69 Hot Dogs or Brats $ 1.99 Fish Sandwich $ 1.29 Grilled Cheese Sandwich Sandwiches are shown with free fixings from the condiment bar. DAILY FOOD SPECIALS $ 1.49 Cheeseburger $ 1.49 Rollerbites® Price valid 5/23/23-6/5/23 $ 2.99 Glazers® 6 Count Price valid 5/23/23-6/5/23 $ 1.69 Pizza Slice 2/$ 9.00 or $5.99 ea Schweigert Old Fashioned Wieners 12 oz 2/$ 2.22 or $1.79 ea Rice Krispies Treats BIG BARS • 2.2-3 oz Assorted Varieties 2/$ 5.00 or $3.19 ea Reign Energy Drinks 16 fl oz Assorted Varieties 2/$4.00 or regular price 7-Up Soft Drinks 1 L Assorted Varieties 2/$ 2.00 or $1.69 ea Nature Valley Granola Bars 1.2-1.5 oz Assorted Varieties 2/$ 4.50 or $2.49-$2.69 ea Clio Yogurt Bars 1.76 oz Assorted Varieties 2/$5.50 or $3.09 ea M&M, Mars & Wrigley Candy Size Varies SHARE SIZE Assorted Varieties 2/$5.50 or $3.29 ea BODYARMOR Sport Drinks 28 fl oz Assorted Varieties 2/$8.00 reg. price varies Lays & Doritos Size Varies Assorted Varieties 2/$4.00 or $2.39 ea Pepsi & Mtn Dew Soft Drinks 13.6520 fl oz Assorted Varieties 2/$7.00 or $3.99 ea Hostess Donettes 9.5 oz Assorted Varieties
Price Valid 5/9/23 – 6/26/23 • Limit 2 Ice Cream $499 1 GAL WE MAKE, SHIP, AND SELL YOUR FAVORITE ESSENTIALS! ICE CREAM Weeks 3&4 • 5/23/23- 6/5/23 Vanilla or Chocolatey Chip Caramel Swirl SAVE Money on Fuel! $ 1.99 29¢/lb reg. $2.99 Nature's Touch® 1% Chocolate Milk Half Gallon • Limit 2 Price valid 5/23/23-6/5/23 reg. 49¢/lb Bananas Limit 10 lbs Price valid 5/23/23-6/5/23 $2.99 $21.99 reg. $4.99 Klement's® Bratwursts 16 oz • Limit 2 • Price valid 5/23/23-6/5/23 Propane Exchange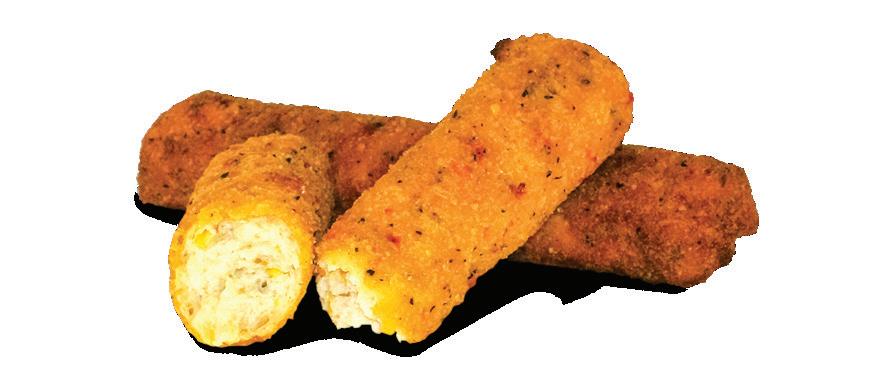 MONDAY $5.99 Whole Chicken TUESDAY Take Home Meals WEDNESDAY 8 pc Fried Chicken Bone-In or Chicken Tenders THURSDAY & FRIDAY Cheese Mountain® Kitchen Cravings® Pizzas Thin $6.99 Traditional & Specialty $9.99 Weekly deals to please the whole family! WE'VE GOT DINNER COVERED SAVE ON EVERYDAY ITEMS YOU NEED! BAKERY PRICES GOOD MAY 23 THROUGH JUNE 5, 2023 AND ARE SUBJECT TO SUPPLY CHAIN AVAILABILITY OR BY LOCATION. MONDAY TUESDAY WEDNESDAY THURSDAY SATURDAY/SUNDAY $ 3.39 1/4 lb Bacon Cheeseburger or 1/4 lb Mushroom & Swiss 1.69 Burritos $ 2.99 1/4 lb Cheeseburger, Spicy Chicken or Ham & Swiss MAY 31 MAY 24 $ 1.99 8 oz Soup $ 1.69 Hot Dogs or Brats $ 1.99 Fish Sandwich $ 1.29 Grilled Cheese Sandwich Sandwiches are shown with free fixings from the condiment bar. DAILY FOOD SPECIALS $ 1.49 Cheeseburger $ 1.49 Rollerbites® Price valid 5/23/23-6/5/23 $ 2.99 Glazers® 6 Count Price valid 5/23/23-6/5/23 $ 1.69 Pizza Slice 2/$ 9.00 or $5.99 ea Schweigert Old Fashioned Wieners 12 oz 2/$ 2.22 or $1.79 ea Rice Krispies Treats BIG BARS • 2.2-3 oz Assorted Varieties 2/$ 5.00 or $3.19 ea Reign Energy Drinks 16 fl oz Assorted Varieties 2/$4.00 or regular price 7-Up Soft Drinks 1 L Assorted Varieties 2/$ 2.00 or $1.69 ea Nature Valley Granola Bars 1.2-1.5 oz Assorted Varieties 2/$ 4.50 or $2.49-$2.69 ea Clio Yogurt Bars 1.76 oz Assorted Varieties 2/$5.50 or $3.09 ea M&M, Mars & Wrigley Candy Size Varies SHARE SIZE Assorted Varieties 2/$5.50 or $3.29 ea BODYARMOR Sport Drinks 28 fl oz Assorted Varieties 2/$8.00 reg. price varies Lays & Doritos Size Varies Assorted Varieties 2/$4.00 or $2.39 ea Pepsi & Mtn Dew Soft Drinks 13.6520 fl oz Assorted Varieties 2/$7.00 or $3.99 ea Hostess Donettes 9.5 oz Assorted Varieties