EASE IN TO THE LONG DAYS AT HOME & KEEP THE KIDS ON TRACK, TOO
PARENT FLEX: EMPOWER YOUR KIDS TO HELP KEEP THEM SAFE
MOM REPORTS: THE ROCK 'N ROLL PLAYHOUSE & ADVENTURE PARK AT NASHVILLE
WIN A SPA DAY FOR MOTHER'S DAY • SUMMER CAMPS
101+ THINGS TO DO!
MAY 2023 EVERY. FAMILY. MATTERS.
Trusted by Decker and Locklen's parents.
Kerra and Josh were busy parents of three boys with a baby girl on the way when their oldest, four-year-old Decker, complained of a tummy ache. His symptoms seemed to get worse, so they took him to a walk-in clinic where they were immediately sent to Monroe Carell Jr. Children's Hospital at Vanderbilt. There, our nephrology team, who are experts in treating kidney conditions, confirmed what the walk-in doctor had suspected: Decker had somehow contracted an infection caused by the bacteria E. coli. That infection had developed into Hemolytic Uremic Syndrome, or HUS, a dangerous condition that affects kidney function and the blood's ability to clot.
Decker had been in the ICU battling HUS for over a week when little brother Locklen, then two, began showing
symptoms of the same illness. Doctors at Monroe Carell found that, like his big brother, he had HUS resulting from an infection caused by the bacteria E. coli.
Both boys were in the hospital for weeks where they underwent dialysis and multiple surgeries. But thanks to the compassionate care provided by Monroe Carell's multidisciplinary team of experts, first-grader Decker and kindergartener Locklen made remarkable recoveries and today lead full, active lives.
Our story is best told through theirs. Learn more about other inspiring children like Decker and Locklen.
Nashville Zoo's prehistoric adventure takes you along a secret, wooded trail to discover more than 20 life-size dinosaurs that look and act so real...you'll swear they're alive.
March 10 - July 30
nashvillezoo.org/dinotrek
The smile that Mom will always cherish. www.ChildrensDentistryofMurfreesboro.com Voted #1 Orthodontist by Rutherford Parent Readers! 615.494.5437 2910 Old Fort Pkwy. Murfreesboro
Experience SoundWaves — our yearround, indoor/outdoor upscale resort water attraction. This exclusive modern oasis offers something for everyone, from incredible thrill rides to relaxing indulgences, including an adults-only pool and bar.
delight
more
more
more adventure
connection GaylordOprylandLocal.com
Tennessee Residents get up to SoundWaves Experience Package Promo Code: M16 *Restrictions apply. 25
Date of IRB Approval: 02/07/2023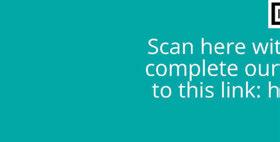 may 2023 7 nashvilleparent.com VOLUME 31 | NUMBER 10 MAY THINGS TO DO! Inside: Kids are plenty smart and you can teach them how to keep themselves safe by preparing them with great information without scaring the heck out of them. 28 31 Daily Events 51 On Your Radar BEST OF THE MONTH Editor Picks for May, plus highlighted happenings. Summertime, when the living's easy ... unless you're a parent! Mix it up in May at a fun, new event for the fam. Events to know about for NEXT month. 18 INFANTS: Common Issues Solved Figuring out a new little baby is like solving a 1,000-piece puzzle. 21 Here's how to enjoy your days, keep everything under control (not a bad thing!) and be sure the kiddos are on track with school expectations, too. 25 PARENT FLEX: Kid Safety in Your Hands Empower your children with important info about the sun, water safety, dogs, hydration and more.