the Hits All
2023 BEST OF C-VILLE 2023 ENTERTAINMENT | HEALTH & FITNESS | FOOD & DRINK | SHOPPING | SERVICES | WEDDINGS | KIDS & FAMILY
Connecting Charlottesville Winner of Best of Cville 2023, Best Internet Provider WINNER See for yourself how lightning-fast internet changes everything. Check your address to see if Ting Internet is available in your neighborhood. tinginternet.com/CWBO23 Fast, reliable fiber internet for Cville.
From your everyday beers, cocktails & dinner, to your post-work meetings, weddings and more, Kardinal Hall has you covered.
Come enjoy innovative, locally-sourced cuisine in our European-inspired beer hall & spacious outdoor beer garden. Our 28 draft lines & carefully curated bottle list includes a vast array of local, national & imported craft beers sure to satisfy any beer lover.
We also offer hand-crafted cocktails & a wine list focused on thoughtful wines from sustainable producers.
BEST OUTDOOR DINING
WINNER RUNNER-UP FINALIST
• 17 Rotating Beers & Ciders on draft
• 1000+ craft beer selections
• 400+ wines with a focus on natural & biodynamic selections
• Classic American Cuisine with International Inspiration
• Locally and organically sourced ingredients
Open 7 days a week
Saturday Breakfast Tacos: 10am
Sunday Brunch: 10am
Lunch, Dinner Monday - Sunday. Family & Vegetarian Friendly
156 Carlton Rd.Suite 203 434-984-BEER (2337) www.BeerRun.com
BEST RESTAURANT BEER LIST
BEST KID-FRIENDLY RESTAURANT
722 Preston Ave. | 434-295-4255
KardinalHall.com | events@kardinalhall.com
3
WINNER FINALIST BEST RESTAURANT BEER LIST BEST WINE SHOP
RUNNER-UP BEST BRUNCH FINALIST BEST DIETARY OR ALLERGY FRIENDLY
Great Falls National Park, Virginia Barracks Road Shopping Center Charlottesville VA GreatOutdoorProvision.com Wherever You're Headed We'll Get You There WINNER HIKEPADDLECAMPCLIMBFISH NEW!
Join Us For Great Wine, Food, Beer, Cider & More Open Daily & Year-Round | Only 5 Miles From Downtown Charlottesville | Pet Friendly Monday-Friday: Lunch & Drink Specials Thursdays: $5 Glasses & Live Music Fridays: Oysters & Live Music Saturdays: Live Music Sundays: Weekly Programming Kids can share in the experience with their own juice tasting flights and cheese boards! eastwoodfarmandwinery.com SCANFORCURRENTOFFERINGS
9 4 6 G R A D Y A V E, S U I T E 1 0 4, C H A R L O T T E S V I L L E I N T H E H I S T O R I C D A I R Y M A R K E T www.southandcentralgrill.com • 434-202-1945 latin grill & steakhouse
BY DO ME A FLAVOR Best Restaurant Week Participant Chef • Restaurant • Steak
PHOTO
7 Women In Motion Physical Therapy & Wellness Thank you Charlottesville, for choosing us as Best of Cville Physical Therapy 3 years in a row! www.WomenInMotionPT.com 434-202-2295 WomenInMotion_Wellness Our physical therapy clinic specializes in: Orthopedics, Obstetrics, Pelvic Health & Dry Needling We treat all genders, through all phases of life.
WINNER
Your Builder, Your Neighbor
To our homeowners, trade partners, neighbors, friends, and Charlottesville community for voting us Charlottesville's BEST local homebuilder in the Best of Cville! We are honored to be a favorite local homebuilder and extremely proud of the relationships we have built.
THANK YOU!
8 RUNNER-UP
VISIT US AT WWW.SOUTHERN-DEVELOPMENT.COM FOR MORE INFO!
9 600 Peter Jefferson Parkway, Suite 270 • Charlottesville, VA 22911 • info@nuamedspa.com • (434) 956-4835 www.nuamedspa.com WINNER WINNER RUNNER-UP BEST MEDICAL SPA DR. ANNA MAGEE BEST DERMATOLOGIST DR. DEBORAH ELDER BEST DERMATOLOGIST
Celebrate Your Next Event with Us 1966 Rio Hill Center, Charlottesville, VA 22901 Dine-In • Take Out • Delivery • Catering FINALIST
WINNER
What does it take to be the best? In his book Outliers: The Story of Success, Malcolm Gladwell says one needs at least 10,000 hours practicing a thing to be an expert at it. But that doesn't necessarily equate to "the best." The best, at least in this town, is more of a feeling: It's a crisp glass of Virginia wine with a view of the Blue Ridge in the distance; it's an annual family portrait by the photographer who was there (right there?) when you gave birth; it's a foot race that takes you past the houses of your neighbors where they're waiting with bottles of water and a few "woo-hoos!" Best can be quantified in myriad measurable ways, but we use our annual readers' poll to celebrate the intangible things that make us love living in Charlottesville, from the practical (like your favorite grocery store) to the nice-to-know (like where everyone's getting their eyebrows waxed). After all, with more than 10,000 hours living here, you're definitely the experts.—Caite Hamilton
ENTERTAINMENT
Music group to influencer, these winners have perfect pitch. P.17
SERVICES
If you've got the money, they've got the time (and skills). P.97
HEALTH + FITNESS
Shape up or ship out. Here are 26 ways to get started. P.37
WEDDINGS
Your special day's secret weapon: A list of quality vendors. P.125
FOOD + DRINK
Find the best restaurant in town— and then some—right here. P.53
KIDS + FAMILY
It takes a village—and we've got the greatest one there is. P.141
SHOPPING
From wine shop to home store, these spots are spree-worthy. P.79
BEST
FOR LAST
LOVE is all around. P.162
BEST OF C-VILLE 2023 TRISTAN WILLIAMS EZE
EZE
SUPPLIED
AMOS EZE AMOS EZE AMOS
AMOS
PHOTO
TRISTAN WILLIAMS
Best of C-VILLE Editor Caite Hamilton Contributors Richard DiCicco, Carol Diggs, Mary Esselman, Shea Gibbs, Claudia Gohn, Maeve Hayden, Tami Keaveny, Catie Ratliff, Susan Sorensen Photographers Dan Addison, Eze Amos, Meredith Coe Photography, Dear Lovers Photography, EightEighteen Photography, Jen Fariello, Sarah Houston Photography, Justin Ide Photography, Chris Martin, Matt Riley, John Robinson, Elli Williams, Tristan Williams
12
@VIRGINIANWITHLOUISIANAROOTS
13 P R A C T I C E A R E A S : C R I M I N A L D E F E N S E FA M I LY L AW B U S I N E S S E M P LOY M E N T L AW M I L I TA R Y L AW B A N K I N G E S TAT E ADMINISTRATION R E A L E S TAT E C I V I L L I T I G AT I O N E S TAT E P L A N N I N G TA X AT I O N 200-C GARRET T ST - CHARLOT TESVILLE ( 4 3 4 ) 2 6 0 - 8 7 6 7 l W W W. R C . L A W Thank you for voting for us!
14 P.O. Box 119, Charlottesville, Virginia 22902 ( 434) 817-2749 n c-ville.com c-ville.com/best-2023 BEST OF C-VILLE , a supplement to C-VILLE Weekly, is distributed in Charlottesville, Albemarle County, and the Shenandoah Valley. No part of this publication may be reproduced without the written permission of the publisher. Best of C-VILLE Editor Caite Hamilton. Copy Editor Susan Sorensen. Art Director Max March. Graphic Designer Tracy Federico. Account Executives Lisa C. Hurdle, Brittany Keller, Gabby Kirk, Stephanie Vogtman. Production Coordinator Faith Gibson. Publisher Anna Harrison. Chief Financial Officer Debbie Miller. A/R Specialist Nanci Winter. Circulation Manager Billy Dempsey. ©2023 C-VILLE Weekly RUNNER-UP BEST SANDWHICH/DELI Thank you for supporting us during our first 10 years in Charlottesville! JOHN ROBINSON OF ROBINSON PHOTOGRAPHY Breakfast • Lunch • Catering 2206 Ivy Road | Charlottesville | eatativp.com | (434) 202-1308
15
WINNER WINNER
3046 Berkmar Drive Charlottesville 22901
407 E Main Street Charlottesville 22903
Music group to influencer, these winners have perfect pitch.
17


18 curating authentic & inspired spaces for joyful living @betsykraftdesign www.betsykraftdesign.com PERFORMING ARTS ACADEMY 221 Carlton Rd. Suite 4 Charlottesville, VA 22902 434-227-4710 www.DMRAdventures.com Summer Camps Private Lessons YAS! Afterschool Classes & Workshops Pre-Professional Training Auditions THEATER VISIT THEPARAMOUNT.NET PARAMOUNT Dramatic Arts Venue WINNER FINALIST MOVIE THEATER MUSIC VENUE (LARGE) 215 East Main Street, Charlottesville, VA | 434.979.1333 | theparamount.net
•
Jack & Wendy Brown • Lynn & Kenny Brown • Pam & Frank Edmonds
•
Chris & Brad Eure
•
Janna & David Gies
Elizabeth & Joe LeVaca
•
Julie & Geoff Montross · Susie Morris
ART MUSEUM OR GALLERY
Ix Art Park ixartpark.org
McGuffey Art Center mcguffeyartcenter.com
BAND
Chamomile and Whiskey chamomileandwhiskey.com
Kendall Street Company kendallstreetcompany.com
CLASSICAL MUSIC GROUP
Charlottesville Symphony cvillesymphony.org
Charlottesville Band cvilleband.org
DRAG VENUE
Umma's ummasfood.com
Ix Art Park ixartpark.org
DRAMATIC ARTS VENUE
The Paramount Theater theparamount.net
Live Arts livearts.org
FESTIVAL Crozet Arts & Crafts Festival crozetfestival.com
Virginia Film Festival virginiafilmfestival.org
CONTINUED ON PAGE 21
Tooth and nails
THE CHARLOTTESVILLE LADY ARM WRESTLERS—AKA CLAW—RETURNED IN STYLE after a three-year hiatus. Just before Halloween 2022, the collective that combines cosplay, competition, and charity into a raucous show of bulging biceps clashed at Champion Brewing Company. Each event raises money for a women-led organization or business, and this one honored the Blue Ridge Abortion Fund.
"I came to win tonight, but the real winner is BRAF," said wrestler Zsa Zsa Gabortion. That night's CLAWing It Back event raked in nearly $14,000—the most ever for a CLAW show. "All funds raised will support people from or traveling to Virginia for their abortion care," says Deborah Arenstein, BRAF director of development.
Zsa Zsa Gabortion was the champion of the night, but she was just one member of a colorful cast of outrageous characters locking arms for a chance at glory. Like Sally Williamson, who plays her own mashup of Zsa Zsa Gabor and an abortion rights activist, many women in CLAW don familiar personas or create whole new characters for each performance. And they come from all walks of life, from a wide age range, to take on roles like the dolled-up flapper ChiCLAWgo—portrayed by Amy Hill, a graphic designer and marketing professional, and Fist of Furiosa, a Mad Max-style warrior played by Lucy Fitzgerald, a Ph.D. candidate at UVA.
"We're just regular people," says ref Tightship McLeod. "But we do it all—we know how to have fun, and we help the community. That's what happens when women run the show."—RD
19
JUSTIN IDE PHOTOGRAPHY
Our local lady arm wrestlers performed their way to a record-breaking $14,000 (awarded to the Blue Ridge Abortion Fund) at CLAW's first match following a three-year hiatus.
WHITACRE Equus
HIGDON O magnum mysteriu
HAILSTORK I Will Lift Up Mine Eyes
Symphonie Fantastique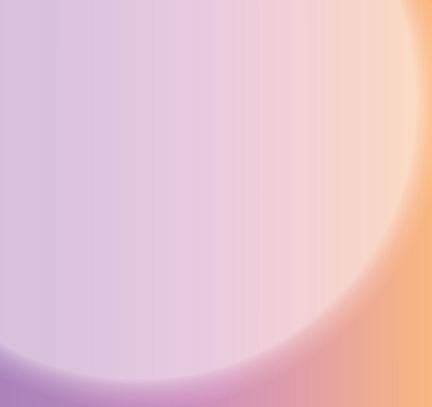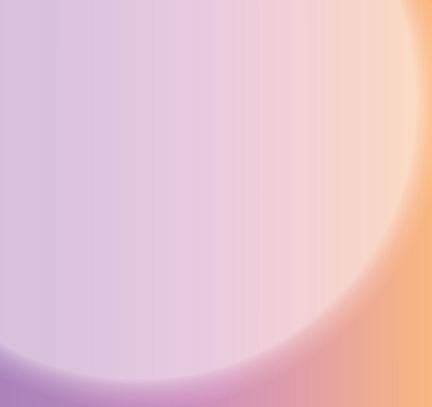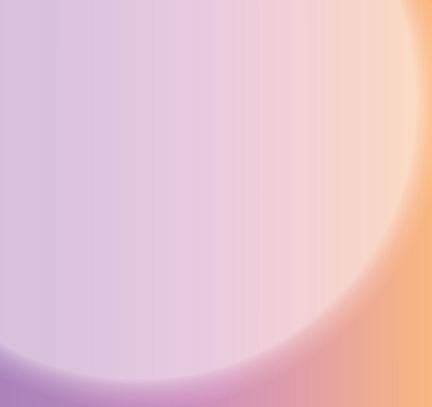 Saturday, February 10, 7:30pm
Sunday, February 11, 3:30pm
Ken Lam, Guest conductor
Nathaniel Lee, Trombone
DEBUSSY Prelude to the Afternoon of a Faun
Tickets
Subscriptions: Symphony Office, 434.924.3139 Single Tickets: UVA Arts Box Office artsboxoffice.virginia.edu or 434.924.3376 starting Sept. 5
RAVEL Boléro, arr. Rous
Family Holiday Concerts
Saturday, December 2, 7:30pm
Sunday, December 3, 3:30pm
Michael Slon, Conductor UVA University Singers
Both Holiday Concerts are held at Old Cabell Hall.
Locations and Times
Saturday concerts 7:30pm, UVA's Old Cabell Hall. Sunday
Luther King, Jr. Performing Arts Center at Charlottesville High School. artists and venues are subject to change.
Very Special
Thanks to:
WINNER BEST CLASSICAL MUSIC GROUP
CONTINUED FROM PAGE 19
GALLERY ARTIST
River Hawkins
@riverhawkins
Camille Gerrick
@camille.gerrick
LOCAL AUTHOR
John Grisham jgrisham.com
Jocelyn Nicole Johnson jocelynjohnson.com
LOCAL INFLUENCER
Katie Cox
@kaatiecoxx
Jason Elliott
@zeroexqses
LOCAL TV PERSONALITY
Kasey Hott (NBC29)
Dan Schutte (CBS19)
LOCAL RADIO PERSONALITY
Sherry Taylor (Z95.1)
Tom Morgan (Generations 102.3)
LOCAL RADIO STATION
106.1 The Corner
WNRN 91.9
CONTINUED ON PAGE 25
SHORT AND SWEET
It's always fun to see a local face on TV (remember when chef Laura Fonner won "Guy's Grocery Games"?). This summer, it was area realtor Kara Rojer (formerly Bass), who with her now-husband Guillermo Rojer appeared on TLC's "90-Day Fiancé," a show in which couples with foreign fiancés who've applied for a Visa have 90 days to marry or break up. Rojer and her husband, who is from Venezuela, were the first couple on their season to wed, and welcomed a baby boy in November of 2022. Dreams really do come true.—CH
THE FULL MONTICELLO
Monticello's "Behind the Scenes" tour offers a fuller picture of life at Jefferson's iconic home. See the first floor (TJ's rooms and the public spaces), then take the narrow spiral staircase up to the rooms used by daughter Martha Randolph and her family, guests, and enslaved workers. A highlight is the light-filled circular Dome Room with the children's "fairy palace."—CD
21 EIGHTEIGHTEEN PHOTOGRAPHY FILE PHOTO
Locals Kara and Guillermo Rojer found love in a hopeful place—on TLC's "90-Day Fiancé."
22 Camille Gerrick Art Say YES to color with vibrant artwork that uplifts and inspires. Originals * Prints * Commissions www.camillegerrick.com @camille.gerrick RUNNER-UP BEST GALLERY ARTIST www.mountainhigh.media | info@mountainhighmedia.com LET'S GET TO WORK EXPERIENCE + EXCELLENCE Mountain High Media has been designing for the Central Virginia community and beyond for two decades. Our team provides an array of collateral to improve your business exposure and sales. Imagine what could we create for you. Contact us today and start a conversation. diverse mix of tenants. This is a signature building with an iconic architectural design, supporting the historical context of the Downtown Mall and providing strong connection between West Main, Water Street and the Mall. CODE provides innovative companies with new kind of work environment in Charlottesville that reflects the energy and vitality of our community and values entrepreneurial activity in central Virginia. Center of Developing Entrepreneurs 36,000 000 Irving Theater The Future of Shared Work Environments VISIT CODEBASE Food and Beverage FARMACY CAFÉ Architecture and Design Principles LEARN MORE Welcome to the Center of Developing Entrepreneurs WEB DESIGN + LOGO DESIGN + PRINT DESIGN + VIDEO PRODUCTION + SOCIAL MEDIA GO FROM KNOWING TO DOING The College of Arts & Sciences announces the launch of CATALYST, new undergraduate program designed to translate a UVA education into purposeful work and civic engagement after graduation. Applications Available January 1, 2022 for Fall 2022 Enrollment APPLY BY FEBRUARY 15, 2022. RUNNER-UP