Saturday, March 25, 6 PM, Brown's Revolution Hall, 425 River St. Troy. $20 minimum suggested donation at the door.

Concert to benefit suicide prevention and mental health services.
World renowned musician and music producer Robert Etoll will be flying in from Los Angeles for a special reunion of the Bob Etoll Band.
Other bands performing include Emerald City, Soul Sky and Super 400 along with guests Tommy Love, Scotty Mac, Matt Mirabile, Tony Perrino, Johnny Rabb, Sean Matthew Whiteford, Chris Sanders & more. Dustin's father Joe Mele is a renowned musician who has played locally and nationally for over 45 years.
Proceeds from the Memorial Concert will support three organizations, the American Foundation for Suicide Prevention (AFSP); National Alliance
By TIM BLYDENBURGH
HILLSDALE — State officials on Thursday submitted a request to relocate a "rare and significant" Columbia County building from New York's turnpike era 30 feet to protect it from traffic and road hazards.
The Columbia Turnpike East Tollhouse, on the north side of Route 23 in the town of Hillsdale, sits on a turnpike that was an overland route between western Massachusetts and the Hudson River that was active between 1799 and 1906. The wood-framed tollhouse was
built for the tollkeeper and, until 1906, was fronted by a tollgate that could be raised and lowered to restrict the movement of road traffic, according to a news release from Gov. Kathy Hochul's office.
The building was listed on the National Register of Historic Places in 2016, and the request proposes moving the building to protect it.
The New York State Board for Historic Preservation reviewed and approved the new location as similar in character to the original site. The move, spearheaded by the Friends of East Gate, would include and retain the building's original features, orientation and historic interrelationship with the road. If approved, the tollhouse would also come under the purview of the National Park Service. The update comes along with the board's recommendation to add 13 properties to the State and National Registers of Historic Places. Of those, the tollhouse was the only one in the Capital Region, though the list includes two sites in the Mid-Hudson Region: the Tioronda Estate-Craig House Historic District, a historic Gothic Revival house that sits on 69 acres in Beacon and the town of
River 64-38.

By JAMES ALLEN
Fishkill; and the Westminster Presbyterian Church in Yonkers, which has been a hub for the area's Black community since the late 19th century and a regional focal point for the civil rights movement.
Such listings can assist owners in revitalizing properties, making them eligible for public preservation programs and services, such as matching state grants and federal historic rehabilitation tax credits, Hochul's office said.
Once recommendations are approved by the commissioner, who serves as the state historic preservation officer, the properties are listed on the New York State Register of Historic Places and then nominated to the National Register of Historic Places, where they are reviewed and, once approved, entered on the National Register.
AVERILL PARK
— Being named as the top player in the Suburban Council this season should have sent Averill Park junior forward Taylor Holohan into elation. Although pleased by the honor, Holohan's biggest concern upon learning the news was what would be happening that day in practice.
"I could not have done any of it without the help of teammates and coach (Sean) Organ and all he has done for me," Holohan said.
"This is true to her character: she was pleased and smiled after I pulled her into my classroom to tell her the news. That was it," Organ said. "It was really nice and I know she worked hard to get to that point. It was not over the top. It was very modest. That is how she is. She wanted to talk about our practice."
Holohan and the Warriors are still practicing and the standout forward continues to excel in the postseason after earning Suburban Council Player of the Year honors. She collected her second straight Section II Class A Tournament Most Valuable Player award after leading Averill Park to its ninth consecutive sectional title and 14th since 2006. Saturday, Holohan delivered 30 points (11-for-12 shooting), seven rebounds, five blocks, three steals and two assists as the Warriors defeated Indian
"She is amazing. I really don't know any other way to describe her," Averill Park senior guard Bailee Lange said. "She is just phenomenal."
"Taylor has really been good all season long," Organ said. "What helps is if teams double or even triple down to crowd her, we have four other players on the floor that can score so there is a lot of unselfish play as Taylor will look to set her teammates up inside or outside."
Averill Park (22-2), ranked No. 2 in the state, returns to the court Friday at Hudson Valley Community College to take on Section I champion Walter Panas (20-5) in the Class A state semifinals.
Last March, Holohan played an integral role in the Warriors securing the program's second state championship with a 54-48 victory over Tappan Zee. Gone from that squad are Amelia Wood, the program's alltime leading scorer who just helped lead Sacred Heart into the Division I NCAA Tournament, and Michelina Lombardi, who plays at Le Moyne College.
Now the lead component in Averill Park's offense, Holohan's versatility as a low-post player sets her apart. She is not only proficient scoring with either hand around the basket, she has the ability to connect from 3-point range and also is excellent in finding teammates with passes.
10WALSHLANE AVERILLPARK,NY (518)674-5413 MON-THURS4PM-9:30PM FRI4-10PM•SAT3-10PM SUN3-9PM OPENINGIN18DAYS! OPENING D Y IS SUND , APRIL 2ND WWW.KAYSPIZZA.COM 65thYear 22B ST FTHE CAPT EGO ThinkofYourHome asanInvestment. SellYourHomewith aBusinessPlan. UseaProfessional toInitiatethatPlan. AnthonyM.Gucciardo LicensedRealEstateBroker/Owner LISTLOCAL.SELLGLOBAL. 518-331-3785 VotedBestRealtorin 2012,2020,2021,and2022! Freedetailed,writtenquotes,references providedwithdrivingdirections BetterBusinessBureauA+rating. REQUESTAFREE ESTIMATE 518.479.1400broweasphalt.com Driveways • ParkingLots • SportCourts • PrivateRoads WEA CC EPT 3rdGenerationPavingCompany Residential•Commercial Celebrating 50+Years inBusiness CALLUS 518729-8263 ALSO SPECIALIZINGIN: RETAININGWALLS, INSTALLATIONS&REPAIRS,WATER&SEWERLINES FULL INSURED FREE ESTI TES www.remingtonblacktop.com ALLPROPANEISTHESAME. OURPROPANEISCHEAPER! HLPropane Co.Inc. WEBEATANYCOMPETITOR'SPRICE! 518-794-9066•877-794-9066 www.hlfuel.com 65KinderDr.|Stuyvesant 2740Route7|Pittstown PROFESSIONALLEGALREPRESEN TATION (518) 283-3546Ext.104 •Fax (518) 283-4709 298 NorthGreenbushRd. PhoneConsultationsAvailable orvisit www.capitaldistrictlawyers.com KATHRYNS.DELL ATTORNEY& COUNSELOR-AT-LAW nterior&ExteriorPainting Carpentry&Restoration 30YearsExperience*USMC*FullyInsured*FreeEstimates https://www.facebook.com/ebelingpainting ebelingjames4@gmail.com In 518-705-8226 Holohan's pursuit of excellence speaks loudly for the Warriors Relocation of old Columbia County toll building supported by state Please see HOLOHAN 13 9th Annual Dustin Mele Memorial Concert Please see CONCERT 14 www.advertisercrw.com | Thursday, March 16, 2023 IBUYHOUSES!!CASH!! AnyPrice,AreaorCondition FAST,FAIROFFERS R&DREHAB P.O.Box1831,AlbanyNY12201 518-441-6376•rdrehabllc@aol.com Accurate&Preferred INCOME TAX PREPARATION "ChosenforExceptional Service&Value" HeidiParker Professional TaxPreparer Affordable • Honest Reliable • Accurate 29GrawRd.,Nassau,NY12123 • accuratetaxreturns.com SAVE $50OFF TaxReturn! WITH THISAD 518-766-1040
NYS OFFICE OF PARKS / FRIENDS OF EAST GATE
A Columbia County landmark along Route 23 in the town of Hillsdale would be moved about 30 feet to protect it from the highway.
North Greenbush News
We hope the luck of the Irish is with you and yours on this upcoming St. Patrick's Day. We are lucky to have dedicated employees working with us at Town Hall.
That includes our long-time employee Frank Giuliano who recently retired from the town after many years. Supervisor Joe Bott and Deputy Supervisor Kelly Hoffman attended Frank's retirement party and recognized him for his lifetime of service to the town.
At our monthly town board meeting, the board reported on a rate increase passed on by the City of Troy who provides water to the town. Beginning April 1, 2023, residents will see the new rate of $5.28 per 1,000 gallons; for an average sized family this would amount to an estimated $50 per year increase for water usage.
The board approved an out of district water user agreement for a resident on Geiser Road whose property does not have an adequate water supply from an existing well. The cost will be paid by the resident. We are gearing up for Summer Camp and appointed our key staff to begin the process of getting activities ready!
The board considered a variance from Local Law #2 of 2022 in connection with a proposed project at 128-130 Main Ave where 5 residential apartments are proposed above first floor retail spaces. This was referred to the planning board for a recommendation.
The board authorized the submission re-
Grafton Senior Center News
Rensselaer County's
Everett Wagar Senior Center, 2 Roxborough Rd. Cropseyville, will be open with limited hours. The Center is now open Tuesdays and Thursdays from 9:00 to 3:00 with congregate lunch and activities.
Monday. Wednesday and Fridays the center will be open 9:00 to 12:00.
Chair Yoga Monday, Wednesday and Friday is offered at 10:00. Come check it out. Seniors that attend Yoga sessions say they feel better and have more energy.
There are a lot of activities going on at the center, stop by and pick up a monthly calendar and lunch menu.
Join us March 21st for a Special luncheon with Music by John Hill. Call and
quest to the NYS Civil Service Commission in connection with William Miller's position of Fire Marshall/Department Head. Supervisor Bott showed those in attendance our "Project of the Year Award" for the Route 4 Traffic and Pedestrian Improvement Project. We appreciate the recognition!
We are excited to report the electric charging stations will soon be installed at town hall once the weather improves. Thank you to our highway department colleagues for getting us through another winter with clearing our roads and keeping us safe. We hope to see you Saturday, April 1st at 10:00 am for our annual Easter Egg Hunt!
for the 2023 season for the town beach/camp.
A 211 waiver will be submitted to the New York Civil Service Commission for the position of Fire Marshall/Department Head.
Application for a variance from North Greenbush local law #2 for a proposed building project at 128-130 Main Avenue Wynantskill was reviewed by the board. This application will be sent to the Town Planning Board for consideration.
The Town Comptroller provided an update on the town's new financial management software. Soon residents will be able to make payments by credit card at Town Hall.
Councilman
Jack Rogers Reports to the Town of North Greenbush
Water rates will be increasing again in the Town of North Greenbush. The town contracts with the City of Troy for municipal drinking water. There will be a 11% increase in water rates per 1,000 gallons effective April 1, 2023. This will be an estimated increase of $50/year per household. The last water increase was January 1, 2022.
The Town Board passed a resolution for an " Out of District User Agreement" for property owners who do not have an adequate water supply from an existing well and can connect to the municipal water at an expense to the property owner. Some summer staff positions were approved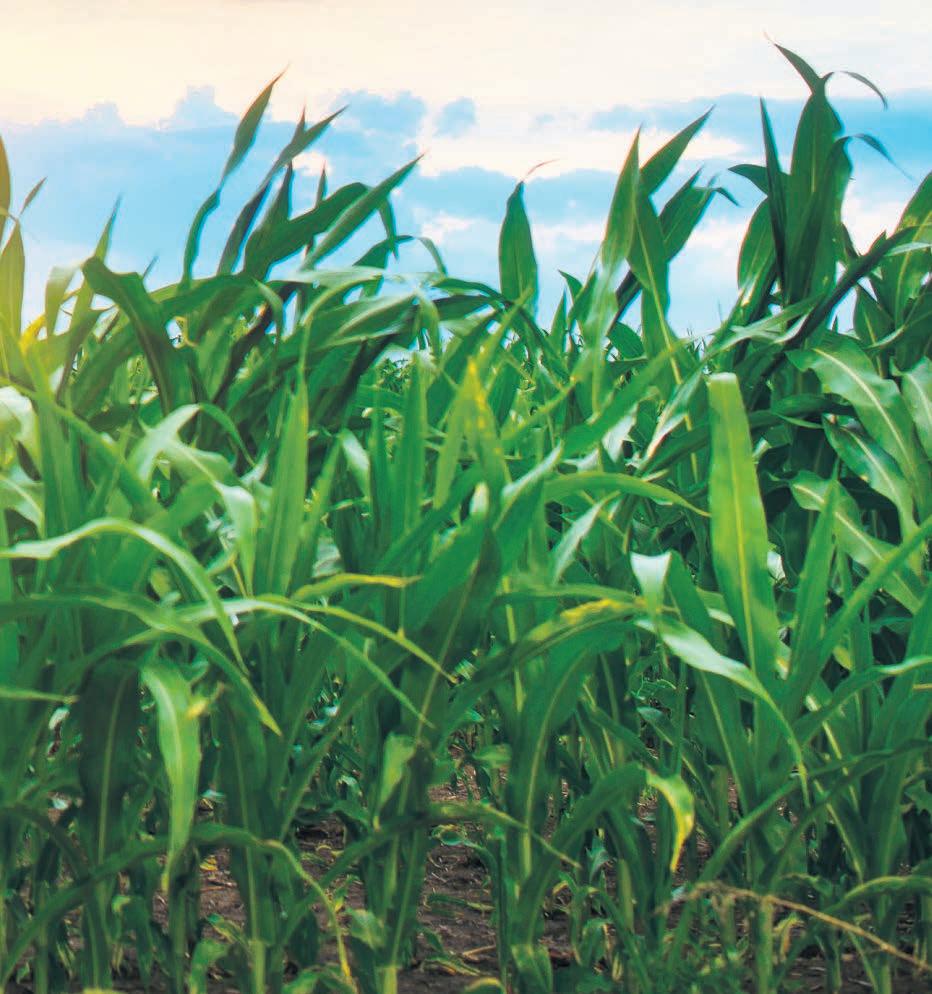 make your reservations.
Thursday, March 23rd, we have cornhole and wii at 10am followed by lunch.
Lunch will be Sloppy Joes, cut corn, sliced carrots, round roll and fresh fruit. After lunch, we will have senior games.
Tuesday March 28th, will be morning activities of cornhole and wii , with lunch being served at noon. Lunch will be Hot Dogs, seasoned sauerkraut, baked beans, long roll and yogurt. Congregate lunch is served at the senior center Tuesdays and Thursdays at noon for a suggested donation of $3 for seniors. Grab-n-Go meals (take out) are also available on those days. Please call early to be added to the lunch list at (518) 279-3413 so we can be sure to have enough food prepared.
The Twin Town Regional Baseball League is Back for its Third Season!
Twin Town Little League is now offering a non-travel baseball league for players of all ability levels ages 17 - 25. This is a wood bat league open to anyone in the Capital District.
We will play a 10-game season running from May 30 - July 16, with games primarily at our Williams Road Complex. Games will be scheduled most Saturdays in addition to 4-5 weeknight games, typically Tuesday or Thursday. There will be no games over the July 4th weekend.
We will honor requests for friends to play together whenever possible and will consider allowing entire teams to register. Player-managers are allowed
The Town's Easter Egg Hunt is scheduled for April 1st.
Check out the town website for information, announcements, and town board meeting minutes at townofng.com or contact me at jrogers@northgreenbush.org. I also post information on my Facebook page Councilman Jack Rogers. You can attend meetings in person or live stream at https://townhallstreams.com/ towns/northgreenbush. Get involved and informed about what is happening in the Town of North Greenbush.
Next Town Meetings are scheduled for:
•Planning Board 3/20/23 at 6:30PM
•Zoning Board 4/12/23 at 6:30PM
•Town Board 4/13/23 at 7:00PM
Happy St. Patrick's Day, Councilman Jack Rogers
and encouraged.
Registration fees are $165 for the season. Partial and full scholarships may be available based on eligibility.
Don't miss this opportunity to get back on the field and play the game you love!
If you have any questions, please email twintownregionalbaseball@ gmail.com or contact Bob Schuman at 518-894-5723.
Be sure to follow us on Instagram @ttrbl2021.
Elvis Will Be In The Building!!
Join the Rensselaer County Senior Center on Tuesday, April 11th as we enjoy Donny Elvis once again. Back by popular demand we will reminisce to the hits of "The King of Rock".
This is always a memorable day. We never know what Donny Elvis will be
"preforming".
Sign up early to guarantee a lunch and a great show. Menu consists of Chicken Parm w/ Pasta, Italian blend vegetables and desert. Must dine with us to enjoy the show. Call today for reservations 463-2166.
Cleaning Your Closets ?
Rensselaer County
Rensselaer Senior Center is in need of quality gently used spring, summer clothes for our corner boutique. Drop off is 9am to 2pm. Please call when you get here. If you need a receipt of donation leave your name and address.
We greatly appreciate your generous donations. All proceeds go to senior programs and help our seniors. For more info or to make a donation please call 518-463-2166.
PAGE 2 | MARCH 16, 2023 THE ADVERTISER Reproduction without permission is prohibited. The majority of the ads in this publication were created by and are the sole property of Local First and cannot be reproduced without express permission from the publisher. DISPLAY AD DEADLINE: Thursday 4:00pm CLASSIFIED AD DEADLINE: Monday 1:00pm Twin Bridges Edition Monday 1:00pm Saratoga North Edition The Advertiser The Largest-Circulation Print Newspaper in New York's Capital Region Published Every Thursday Distributed Weekly To 139,401 Homes ADVERTISING DIRECTOR Jennifer Morrell 518-454-5513 jmorrell@timesunion.com DESIGN DEPARTMENT Roberta Mullins Rick Mullins CLASSIFIED DEPARTMENT Margaret Bunkoff 518-454-5503 Margaret.bunkoff@ timesunion.com classifieds@ crwnewspapers.com Fax: 518-454-5542 •Cleaner-Burning,SaferHeatingFuel •FullyCompatiblewithExistingOilHeatSystems •ReducesGreenhouseGasEmissionsinourCommunities ThoroughlyTested&ResearchedbyIndustryProfessionals •WeSupply&DeliverBioHeatFuelatNOEXTRACOST -Burning,Saf atible reenhous oughl •W omp sG Thor educe • MillionsofHomesAlreadyUseBioHeat,DoYourPart&JoinThemToday! Formoreinformation,additionalresourcescanbefoundat:MainCareEnergy.com/BioHeat UpgradeYourHeatingFuelToday! Call1-800-542-5552 orEmailCustomerCare@MainCareEnergy.com BioDieselConventionalOilBioHeat EarnIncomeTaxCreditonyour NYSTaxReturnwithBioHeat! Needanotherreasonto switchto? NYSCLEANHEATINGFUELCREDIT $ WhatIsBioHeatHomeHeatingFuel? Low-Carbon+Renewable+Sustainable
News From Averill Park CSD
Are you interested in running for the Board of Education? As part of this year's budget vote, community members in the Averill Park Central School District will elect two (2) members to the Board of Education. If you are interested in becoming a Board member, contact the Board Clerk at 518674-7085 to obtain a nominating petition. Nominating petitions must include signatures of 57 qualified voters. Completed petitions must be received by the Board Clerk by 5 p.m. on Monday, April 17. They should be dropped off at 146 Gettle Road, Averill Park, NY 12018.
The girls varsity basketball team won its ninth straight Section 2, Class A championship, defeating Catholic Central 62-49 in the title game. Taylor Holohan was named the Tournament MVP. Great job, team! March is Music in Our Schools Month! The Middle School and High School combined for a terrific instrumental concert on March 8. The two schools will hold a combined choral concert on March 21 at 7:00 p.m. Algonquin Middle School students put together a stellar performance of
Frozen, Jr. for their Spring Musical. Bravo, to everyone involved in bringing the show to life!
As always, for the latest news from the District, please visit our website – averillpark.k12.ny.us. You can also follow AP on Facebook, Twitter and Instagram.
Submitted by Dr. James Franchini, Averill Park CSD Superintendent Easter Bunny
Will Be Visiting the Rensselaer
Craft Fair
The Class of 2024 and the Alumni Association of the Rensselaer City School district will be holding a craft fair at the high school, 25 Van Rensselaer Drive, Rensselaer, NY 12144 on March 25 from 9 am- 2 pm.
There will be over 60 vendors/crafters, food, raffles, and a 50/50. The Easter Bunny will be stopping by from 11 am- 1 pm to visit with the kids and will bring along his friend and school mascot Rammy the Ram.
Come down and spend the day, shop, and have some fun! If you have any questions please feel free to email alumniassociation@rcsd.k12.ny.us or call 518-436-8561.
Sand Lake Garden Club
Birds are an interesting and important part of nature's fabric. Why not spend some time getting to know more about the species that inhabit your garden and neighborhood ? Join the Sand Lake Garden Club on Thursday, March 23, 6:00 at the Sand Lake Town Hall, just for this reason. Dr. Kathryn Schneider, ornithologist and Columbia Greene Master Gardener, will speak on " Birding 101 ". Basic principals about birding that we could apply to our gardening.
Dr. Schneider will explain how to use field guides and phone apps for ID of birds at home, how to choose the right binoculars, etc. This talk can greatly expand your birding horizons - you will notice more birds and grow your skills to connect with the birding community. See you March 23rd !
Averill Park High School: Class of 2014 Reunion Planning
Somehow, someway, it's been almost 10 years since the Averill Park High School Class of 2014 graduated! Planning has begun
for a reunion to celebrate and re-connect sometime in 2024.
Please email aphsclassof2014@gmail.com if you are a member of the APHS Class of 2014, are interested in learning more about reunion planning, and would like to receive a survey with additional information. Once a Warrior, always a Warrior!
Grace UMC Pie Sale
Grace United Methodist Church, 42 Church Street (US Rt. 20) Nassau has scheduled their annual Pie Sale Fundraiser. Eight delightful varieties will be offered at the price of $16 each.
All pies will be available frozen with baking instructions included. Orders are being accepted now through April 9th, with pick-up available at the Church Saturday, April 29 from noon – 1 pm.
Please contact Nancy at (518) 766-2387 or Marcia (518) 766-4746 to place your order.
Rensselaer Co. Home Bureau Community Workshop
Rensselaer Co. Home Bureau Community Workshop will be Thursday, April 13, 2023, 10am at First Ref. Church, Wyn-
antskill.
Walker totes, bear sweaters & apron shirts. Bring covered dish to share with own place settings. Also bring a friend.
East Greenbush VFW Auxiliary Seeking Flea Market Vendors
The Auxiliary to East Greenbush VFW 7338 is seeking Vendors for their scheduled Flea Market on April 22 , 2023.
For further information, please contact Lynda Essenter at (518) 248-0324 or via email at schoolrn52@aol.com.
Transfiguation Parish Book Nook is Open
The Book Nook at Transfiguration Parish on Hillview Drive in Speigletown is open on Saturday morning, March 18, from 9:00 am until noon.
The donations keep pouring in and our shelves are full. The buy-one, get one March specials are on authors William Johnstone and Danielle Steele. Children's books and romance novels are 12/$1. Stop by and browse through the best kept secret in the area. Thanks for your continued support and see you at the Book Nook!
Community Dinners
The First Reformed Church (corner of NYS Route 66 and Church St in Wynantskill) will be providing free pasta dinners once again. The dinners will be available every Wednesday evening from 5:30 pm - 6:30 pm and will be drive-thru take out only event No reservations are needed.
Free Community
Corned Beef Dinner
Center Brunswick United Methodist Church, 990 Hoosick Road, Troy will hold a free Community Corned Beef and Cabbage Dinner, Friday, March 17 from 3-6 pm. Meal will include Corned beef, cabbage, potato, carrots and beverage. Donations appreciated. Thank you for your support.
Lasagna Dinner
The Melrose United Methodist Church (located at 20 Church Street, Melrose, NY 12121) will hold a Lasagna Dinner on Saturday, March 25, 2023. Take outs start at 4:30pm. Dine-in seating is from 5:00pm to 6:30pm. Tickets are $13 for adults, $5 for children ages 5 to 12, and free for children under 5.
THE ADVERTISER MARCH 16, 2023 | PAGE 3 3642NY43•WestSandLake•518-674-1111 THETRUSTEDNAMEINVEHICLEREPAIR FullServiceAuto &TruckRepair • Tires • Engines • CheckEngineLight • Inspections • Brakes • Transmissions • Tune-Ups • Welding ServingtheentireCapitalRegionsince1988 RegularOilChangesImproveYourGasMileage. FreeTirePressureCheck withEachOilChange! ProtectYourAssets FREEInitialConsultation ElderLaw•MedicaidPlanning•Wills•Trusts EstateAdministration•EstateTaxPlanning Guardianships•AssetProtection 1StateSt.,Troy 518274-1500 2977NY43,AverillPark 518674-2836 ceresialawfirm.com RichardD.Ceresia FrederickW.Kirwin AROUND YOU R COMMUNIT Y Please send your news (in article form) to advertisercrw.com ... "Submit Article" Please include contact information. coldwell banker LaurieE.Leckonby LicensedAssociateRealEstateBroker 518.669.2766 c. managingbroker Sellers,callustoday tofindyourhome's marketvalue! 518.477.1000 569N.GreenbushRd.|NorthGreenbush,NY12144 518.674.3238 350NY150,Suite1.|WestSandLake,NY12196 RESIDENTIAL•COMMERCIAL•INDUSTRIAL ForOver17Years! Serving TheCapitalRegion HYDROSEEDING Lawn&Landscape Quality 518-879-9312 518-879-9312 ualit ouDeserve Servi e ouCa Trust FULLYINSURED 8 • Grading • Excavation • Topsoil • Sand • Fill • Drainage • BrushHogging • Tree&BrushRemoval • SeasonalCleanup • RetainingWalls • Sod • Mulching • Patios • LandscapeDesign &Installation • Asphalt Patching/Add-ons AnnualMeetingof Allinterestedpartiesareinvitedtoattend. Saturday,March2 th,2023 –11AM–attheCemeteryBuilding51 BelleAvenue•Troy,NY ELMWOOD HILL CEMETERY Saturday,March25th,2023 attheCemeteryBuilding 51BelleAvenue•Troy,NY –11AM–
Rensselaer High School Hall of Fame
This year's Rensselaer High School Hall of Fame
Recipients are: Virginia Habinak Poole Cleary, 1969; Jay Foust, 1981; Tracy Foust, 1983; Nancy Hardt, 1977; Superintendent Joseph Kardash; Tessa Kent, 2002; Deborah
Halacy, 1971; Gordon Noel, 1964; Joseph Polsinello, 1966; Joel Preston, 1986; John Preston, 1981; Deborah Reinmann, 1974; Gary Roberts, 1986; Richard Wark, Jr., 1979.
The nominees will be honored at this year's banquet on April 29, 2023, at the Franklin Terrace on Campbell Avenue in Troy
from 5 pm-9 pm. If you are interested in attending the banquet, dinner reservation forms can be found at the school, on the Alumni website at https:// rensselaernyalumni.org/ or on Facebook at Rensselaer Grade Schools and HS Alumni | Facebook.
Dinner reservations are due no later than April 10th. If you have any questions, please feel free to email alumniassociation@ rcsd.k12.ny.us.
Averill Park High School's Mr. AP Show!
Want to take a trip under the sea? Averill Park High School's class of 2023 will be putting on the annual Mr. AP show.
Our 10 contestants will be competing head to head for the coveted title in a series of different categories. These include a talent portion where the contestants will attempt to win over the crowd with an engaging and fun act showcasing their best abilities.
As well as activity wear, career wear and formal wear, where the contestants, accompanied by their escorts, will showcase their current extracurriculars, future job
plans, and don their finest attire. Several dance segments featuring contestants, escorts, and committee members flaunting their best moves to some beachy tunes, filler acts, and videos showcasing the behind the scenes efforts of everyone involved in the show. It will be held in the High School auditorium at 6 PM as well as a tailgate event from 4-6 PM. Our blue and gold themed tailgate will feature music, cornhole, and food trucks all in the High School parking lot! Tickets for the show will cost $10 and the tailgate event is free to attend! Come support the AP senior class by attending this amazing show. You won't want to miss this!
Earth Day Poster Contest
Rensselaer County Legislative Chairwoman Kelly Hoffman has announced their Annual Earth Day Poster Contest! Earth Day is Saturday, April 22, 2023 and the theme this year is "Invest in our Planet."
Members of the Legislative Majority encourage students who live in Rensselaer County to partic-
ipate in this fun activity while showing off their love for our planet. We will be accepting entries from students in grades K-6 until April 29t h.
One original art entry per student, not to exceed 22x30 inches. Posters can be mailed or dropped off to: Rensselaer County Environmental Management Council or Legislative Majority Office at: 99 Troy Road, East Greenbush, NY 12061.
Schools in the county are welcome to coordinate drop off for their students. Please be sure to include the student's name, address, school, grade and contact information on the back of the poster. Prizes will be awarded for 1st and 2nd place in grades K-2 and 3-6.
This contest is one of the most popular events the Rensselaer County Legislative Majority sponsors, filling the walls with hundreds of unique posters. The legislature continues to bring to light issues of environmental significance and educating our youth about "Earth Day" is an opportunity for all of us to learn from our youngest and brightest. We want to ensure all students have the opportunity to participate and use their imagination to come up with the most unique posters. Good luck!
"Don't Miss The Best Deal In Town"
Are you 60 years or older? Have you had the pleasure of dining at one of our Rensselaer County Senior Centers? If you have you know what a wonderful experience it is. If you haven't you are really missing out!
Monday thru Friday you have an opportunity to dine at Senior Centers throughout the County. We have great menus
available to you for the month and the suggested contribution for lunch is $3. A few samples of our menu are Veal Pattie W/ Marsala Gravy, Chicken Parm W/Pasta and Sauce, Sliced Turkey W/ Gravy, Sloppy Joes, Lemon Garlic Cod, and I can go on and on! Call the Center closest to you and make a reservation today. Dave and Joshua do a great job and the Center Directors are there to serve you - remember we work for you! To reserve a seat for a great time call the Rensselaer Senior Center 518-463-2166 or any of the other centers near you. Suggested Contribution is $3 per meal, guests under 60 must pay $5. No one is denied a meal due to the inability to contribute. That's inability not lack of Desire. You are going to thank me for letting you know about our nutrition program, I Guarantee it! "Try it you're going to like it!". Gloria
New Moon Make Your Own Sundae Party Tuesday, March 21st
Join The Rensselaer County Rensselaer Senior Center as we celebrate the Second Day of Spring and Full Moon.
Lunch Consists of Chicken Parmesan w/ Pasta, Vegetable and Special Desert of Stewarts Make Your Own Sundae. Must Dine with us to enjoy special desert, and oh by the way there will be no mooning at this full moon party.
We are open Monday Thru Friday 9am to 3pm. Call today for reservations (518) 463-2166. East and Herrick Street Rensselaer.
PAGE 4 | MARCH 16, 2023 THE ADVERTISER (518) 369-5947 NEWHOMESITEWORKPACKAGES www.colonialexcavating.com GESACKAP Commercial•Residential •ullyInsured••reeEstimates • Inground/AboveGroundPoolRemoval • Excavating • Grading • Hydroseeding • Tree&StumpRemoval • LandClearing • Roadways • Hauling • Water • Sewer • Septic • StoneDriveways COLONIALEXCAVATING •FullyInsured•FreeEstimates ESTATE-CLEANOUT Areyouoverwhelmed withcleaningoutahouse? OrganizeSeniorMovesguidespeoplethroughthedif culttaskofdownsizing • DesignLayouts • Downsizing • Organizing • Packing • Unpacking • Experienced:5,000+moved • Setupnewhome • EstateSales • Stageoldhomesale • Overseewholemove 518-621-6568 • FREECONSULTATION "MakesMovingEasier"•www.OrganizeSeniorMoves.com "YourHometownGardenCenter" forGardeningAtItsBest SpringisNear... Spring is Near 20%OFFGardenSeeds/Seed StartingSupplies NowThrough4/1 GetYoursBeforeTheyAreGone! WWW.BECKERSFARM.COM 420ColumbiaTurnpike,Rensselaer (AcrossfromColumbiaPlazaintheTownofEastGreenbush) Mulch–Topsoil–Stone–Compost–Hay–Straw–Propane 518-477-4163•info@beckersfarm.com OPEN7Daysaweek•HOURS8-4
Come Joint Us for St. Patrick's Day Dinner at the Firehouse!
The West Sand Lake
Fire Auxiliary is hosting a St. Patrick's day dinner. Dinner will consist of Corned Beef, potatoes, cabbage, carrots.
Take out or dine in.
Serving time will be 4:30 to 7:00 or until we run out.
Adult Dinner: $11. Child
Dinner: $5.
Saint John's Episcopal Church, Troy
Join us for numerous seasonal events. During Lent, we will have the Stations of the Cross at noon on Fridays, led by Deacons Bill and Sandra Tatem.
On March 17, 24, 31 from 5 to 6 pm we will enjoy our candlelight meditations, where we are invited into the beauty of our candlelit sanctuary in silence, with music playing intermittently. Musicians this year will include March 17th, Tiffany Dzembo or Angelina Valente, sopranos; March 24th, The Rev. Darius Mojallali, violin; and March 31st, Lauren Hunn, piano.
Sunday in-person worship gathers at 8 a.m. and 10 a.m. The 8 a.m. spoken service follows a more ancient Eucharistic Rite in Elizabethan English. The 10 a.m. modern Eucharistic Rite is preceded by hymns on the tower chime and is both live-streamed and in-person. During Lent, however, we will observe the more ancient rite until Easter. Hymns are accompanied on the regal pipe organ, and Communion music is often from contemporary repertoire. And now the choir has begun to sing again! For more information about music at Saint John's, be in touch with Tiffany Dzembo, Choir Director, at tdzembo@stjohnstroy.org.
Coffee hour follows the 10 a.m. service. Join us!
Sunday School has resumed! Children can draw near to God as they reflect on passages of Scripture and elements of liturgy in a hands-on curriculum, Sundays at 10 am. For information about this, our Thursday after-school program, or upcoming family events, be in touch with Gaby Gastelum, Children's Christian Education Director, at ggastelum@ stjohnstroy.org.
The Thrift Store thrives. Hours for shopping and dropping off are from 9 to 12 on Wednesday and Saturday mornings. Do stop by!
Our next food pantry, which includes fresh produce, will be Saturday, April 1st, from 10 until noon. All are welcome.
All activities are at 146 1st Street in Troy (518)2745884. The Rector, the Rev. Judith Malionek, can be reached also at rev.jmalionek@stjohnstroy.org.
Holy Week and Easter Worship Services at Hope Lutheran Church of North Greenbush
Join Hope Lutheran Church for Holy Week and Easter worship services.
All worship services will be available in-person and online at www.HOPELC. ORG.
April 2nd, Palm Sunday, service at 10:00 AM.
April 6th, Maundy Thursday, service at 7:00 PM.
April 7th, Good Friday, service at 7:00 PM.
April 9th, Easter Sunday, service at 10:00 AM.
470 Winter Street Extension in Troy (North Greenbush).
Warren County Radio Club
Warren County Radio Club presents our first Annual Ham Radio Swap meet on April 15th, 2023 from 8am to 12pm at the Queensbury High school, 409 Aviation Rd Queensbury. Cost 5$ which will go towards door prize.
Need to sell equipment? Tables provided for 10$. Sign up at www.w2wcr.org.
Talk-in W2WCR linked repeater system Prospect: 146.730(PL 100).
Capital District Senior Softball League Looking for Players
Capital District Senior Softball League is recruiting players for their 53+ league for the spring/summer season. There are 53+ hi-arc, 53+ modified (medium pitch), and 65+ modified (medium pitch) divisions.
All games are played at Veterans Field in Clifton Park, beginning in late April. Visit cdseniorsoftball.
com, or call Richard at 518-350-3711 for more information.
Join Us for the Next Story Telling Night at FUMC
First United Methodist Church , 1 Gilligan Rd., East Greenbush. https:// fumceg.org. Phone: 518477-9693
East Greenbush Town
Historian Bobbie Reno will be the guest speaker on Wednesday, April 5 at 7:00 PM. Ms. Reno will discuss the life and sculptures of Edmonia Lewis, an American sculptor, who was of mixed African American and Native American heritage and born in East Greenbush.
We will have light refreshments and a time for questions. A free-will offering will be collected to benefit our FUMC youth activities.
Church of the Redeemer
Sunday, March 19, service will be at 9:00. Coffee hour and socializing follow the service.
Hot Mess Crafters meets at 10:00 on Wednesday. We are working on tea towel toppers to brighten your kitchen. We have patterns for hats for those experiencing chemotherapy.
Later on Wednesday at 2:00, there will be Bible Study. We are continuing Max Lucado's series "How Happiness Happens". The Church of the Redeemer is an Episcopal church located on at the corner of Third and Catherine Streets. There is handicap parking, a ramp in front, and a parking lot in the rear.
Fr. Robert Haskell may be emailed at rhaskell2@ nycap.rr.com
Holy
Week Services at
First
United Methodist Church of East Greenbush
1 Gilligan Rd., East Greenbush. https:// fumceg.org. Phone: 518477-9693.
April 2: Palm Sunday : 8:30, 9:3:0 and 11:00 Easter Egg Hunt.
April 6: Maundy Thursday service includes a light supper from 6 pm to 7:30 PM. Pastor Danyal will prepare a Mediterranean meal for all. The supper will be concluded by Holy Communion. Also, Holy Thursday service includes the Passion of Christ and sacred music.
April 7: Good Friday service includes Cantata by the FUMC choir. Harvest of Sorrows will be the 2023 cantata.
April 9: Easter Sunrise Service at the outdoor chapel 6:30 and one Easter service at 9:30
THE ADVERTISER MARCH 16, 2023 | PAGE 5 WeBuyJunk/UnwantedCarsandTrucks Upto$50000 Plus* NoTitle.NoProblem. Prompt,CourteousandProfessionalforachangeofpace *(MarketPrice) PleaseCallR.C.'s 518-683-9285 FreeTowing•Open24/7 CASHFOR CARSANDTRUCKS Residential Commercial jsasphaltpaving.com FreeEstimates FullyInsured Guaranteed Paving • Driveways • ParkingLots &More! BETTER HEARING EVENT! March30th&March31st Wehaveafactorytrainedspecialistreadyto helpyoustartyourhearingjourney. CALLTODAY 1-888-387-3068 $495 CODE:QU247012 JoinUs! • FREEIn-StoreDemonstrations • One-on-OneConsultations • OpportunitytotesttheLATESTTECHNOLOGY Onlyavailablef a limitedtime! BETTERHEARINGEVENT SAVINGS PACKAGE FREE $20 GIFTCARD HearingaidsatNOCOSTTOMOSTFEDERALEMPLOYEES! Seestorefor details 100%FINANCING APPROVAL** Becauseeveryonedeservesbetter hearing! 12MONTHS** INTERESTFREEFINANCING OnAnyMiracle-EarHearingAid! AFFORDABLEFINANCINGOPTIONSAVAILABLETHROUGHMARCH31ST OR *Hearingtestsare alwaysfree.Hearing testisanaudiometrictesttodetermineproperamplificationneedsonly not a medical exam.**Financingoptions maynotbecombined.Seestoresfordetails.Available through03/31/2023. Miracle-EarMINI™ Thisgiftcard cannotbecombinedwithotherpromotions.Onceyoucompleteyourhearingtest,youwill eceiveanemailfromourthird-party supplierwiththeopportunitytochoose a giftcard fromtheavailable retailers.Pleasenotegiftcardsare notsuppliedatyourhearingtest.Limitone card percustomer Mustbe55orolder Mustnothavebeentestedormade a purchaseinthelast 6 monthsWhilesupplieslast.Expires03/31/2023. NOWONLY! Limitonecouponofferperpatient. ValidonMINISolution1only,oneaidonly. Expires03/31/2023. BUYONE, GETONE 50% OFF GENIUS TECHNOLOGY Onecouponperpurchase.Discountdoesnotapplytopriorsales. OffervalidonMELevel2Solutionswhenfirstaidispurchased atregularlistprice,excludingrechargeableproducts.Cannotbe combinedwithotheroffers.Expires03/31/2023. aftercompleting a FREE*HearingEvaluation Receivea FREESERVICEONALL HEARINGAIDBRANDS, MAKES,ANDMODELS! TROY 830HoosickRd.,Storefront#1 meoffer.me/troy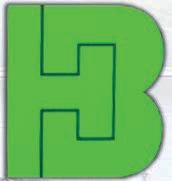 PAGE 6 | MARCH 16, 2023 THE ADVERTISER PAVESTAR • Driveways • • ParkingLots • • PrivateRoads • 518-416-6892 Paving&Sealcoating CrushedStone Grading Millings AllAreas-Big&Small... WeDoItAll! Senior Discounts! YEARLYSPECIAL 1,000SquareFoot Resurface $3,000 Companion's Providing Assistance Companionship LightHousekeeping•MealPrep MedicalTransportServiceAvailable Angelichealthaidnewyork@gmail.com Office:77TroyRd#BEastGreenbushNY12061 Mailing:1843CentralAve.#229ColonieNY12205 Tel:(518)833-3852•(516)406-4679 HIGGINS BUILDERS Masonry&Landscape Construction FullyInsured•FreeEstimates CERTIFIED INSTALLER Concrete •Brick,BlockStone ChimneyWork•FoundationWork Waterproofing•DrainageSolutions Pavers•Walkways•Patios FirePits/ OutdoorKitchens •RetainingWalls 518-269-6804 www.HigginsBuilders.net NewInstallations &OldRestorations BookingforSpring2023! * Damp, W etBasement * NastyCrawlSpace * CrackedFoundation W alls * SettlingFoundations * BouncyFloors CONTACTUSTODAYFORAFREEESTIMATE 518-371-9621 adirondackbasement.com AndersenWindowsAlbany.com ( 518 ) 881-1773 CALL FOR A FREE IN-HOME CONSULTATION! 112 Rotterdam Industrial Park, Schenectady, NY The Replacement Division of Andersen Windows SPRING SALE! ENDS MARCH 31ST! ANNUAL 15%OFF* YOUR ENTIRE ORDER FREE UPGRADE TO TRUSCENE SCREENS * NO MONEY DOWN NO INTEREST NO PAYMENTS FIRST 50 CALLERS for 1 YEAR THIS MONTH ONLY! * Void where prohibited by law. Promotions may not be combined or used with prior purchases. Customer will receive 15% off list price and one Truscene screen upgrade for each window purchased where Truscene upgrades are available. Promotion to be applied by sales representative at time of contract execution with window minimum purchase. Available at time of initial visit only. Expires 03/31/2023. (t) No Money Down, No Interest, No Payments applies if the balance is paid in full within 12 months. Renewal by Andersen of Eastern NY [RBA] is neither a broker nor a lender. Financing is provided by 3rd party lenders unaffiliated with RBA, under terms and conditions arranged directly between the customer and such lender, all subject to credit requirements, approval and satisfactory completion of finance documents. Finance terms advertised are estimates only. RBA does not assist with, counsel or negotiate financing other than providing customers an introduction to lenders interested in financing RBA customers. (x) RBA is not responsible for typos. Some Renewal by Andersen locations are independently owned and operated. "Renewal by Andersen" and the Renewal by Andersen logo are registered trademarks of Andersen Corporation. All other marks where denoted are marks of Andersen Corporation. © 2023 Andersen Corporation. DON'T MISS OUT ON THIS AMAZING OFFER! Bringinthisad. Mustpresentthisad. Expires3/31/23 •HandMadeCustomFurniture •2SidedMattresses IfyoulikedNewOldStu ...You'llLOVEUs! 518-370-2468 kuglersredbarn.com Hours:Tuesday,Wednesday,Friday&Saturday10-5; ursday10-8;Sunday12-5 425ConsaulRd.•Colonie SalesTaxRebate SALE! Just15minutesheadingwestpastColonieCenter
THE ADVERTISER MARCH 16, 2023 | PAGE 7 518-605-4801 1604Route9•Halfmoon,NY12065 www.KineticBasement.com Schedule YourMaintenanceandShowroom Appointment Today! WeServiceAllBrandsofSumpPumps andDehumidi ers BasementWaterproo ng•CrawlSpaceSolutions SumpPumps/BatteryBackups•MoistureControl/Dehumidi ers FoundationCrackRepair•BilcoDoorReplacement EgressWindows•WindowWells/GutterLinesBuried NewCustomersGet FirstMaintenance for$59 Restrictionsmayapply Buried Sealedsumpsystemwithamodularapproach•Radoncompatible•Easytoservice PeaceofMindForAnyone'sBudget! •BudgetPlansAvailable •GuaranteedFuelSupply •ReliableDelivery •FairCompetitivePrices •ProfessionalServicebyExpertTechnicians •Service&SupportAvailable24/7/365 •NoHiddenFeesorLong-TermContracts sechnicianTt CTong-tsacontrerm Formoreinformation,additionalresourcescanbefoundatMainCareEnergy.com UpgradeYourPropaneSupplier! Call1-800-542-5552 orEmailCustomerCare@MainCareEnergy.com Propane&Ultra-CleanHeatingOil Supply&Delivery AdministrativeFees DeliveryFees MinimumUseFees $ $ $ TankRentalFees EnvironmentalFees TerminationFees $ $ $ StopPayingTheseCostlyHiddenFees,CallUs Today&DiscovertheDifference! TheCapitalRegion'sFirstChoiceinRoofing Bonded•FreeEstimates•100%FinancingAvailable FullyInsured•ExtendedWarrantiesAvailable services •ShingleRoofs •ArchitecturalShingleRoofs •SlateLook-A-Like •RoofInspections •Skylights •GutterSystems •FlatRoofs •RoofCoatings proudly celebrating yearsin business 26 1997to2023 ThankYouForYourLoyalSupport! STARROOFING SPRINGINCENTIVE FREE UPGRADE ReceiveAFreeUpgrade ToA"Lifetime"Shingle Roo ngSystem WithANon-Prorated50-year FullSystemExtendedWarranty WithTheMentionOfThisAd. Offerexpires06/01/2023. ROOFING SPECIAL 100%financing available "SameAsCash"and fixedrateoptionsavailable. $99/mo Get INSTANTCREDIT andgetyourroofdonenow! Offerexpires06/01/2023. 16VanRensselaerRd.IAlbany 518-449-3422 www.starroofing.net Since1997 GrandPremier Tires&CustomWheels • • GrandPremier Tires&CustomWheels • • 591ColumbiaTpk•EastGreenbush•518-477-4753 m-f8-7•sat8-3 3361SouthThompsonSt(BehindBellevueBuilders)•Schenectady•518-630-5055 m-f9-5•sat9-3 FastestTireServiceInTown! FamilyOwned&Operated NoAppointment Necessary OldSchoolService WeNowOffer Brake&Suspension Services $35OFF AnyBrakeService $10OFF AnyRepairorRotation www.grandpremiertire.com LICENSED ELECTRICAL CONTRACTOR LightFixture,Ceiling andExhaustFanUpgrades CarChargingStations•HotTubs&Spas GeneratorInterlockSystems ElectricalServicePanelUpgrades www.SandSElectricNY.com SERVINGTHECAPITALDISTRICTFOROVER30YEARS ResidentialandCommercial•Licensed-Insured-Bonded Available Evenings and Weekends NowSchedulingfor: EarnUpToa$600.00TaxCreditForUpgradingYourElectricalService