DAN MCGRATH: Hawks fans reckon with Hull's legacy . PAGE 2
Chicago's City Council: How it works, and why
No charter and lots of little wards explain much of the Chicago Way I
BY STEVE HENDERSHOT
CHICAGO'S FAMED POLITICAL MACHINE is at least mostly dead, City Council insiders agree. More than half a century after the rst of a series of federal court orders aimed at ridding City Hall of graft, favor-banking and political patronage, change has nally taken root—the pending departure of Ed Burke, the indicted 14th Ward alderman and longtime power broker who declined to seek a 15th term in this month's council elections, is just the latest sign. Yet the framework of the machine still stands: a unique structure and culture of governance that over generations has been tted and bent to accommodate Chicago's peculiar politics.
One example is Chicago's expansive ward system, in which aldermen have long functioned as "mini mayors"
in matters such as zoning and service delivery. Taking the concept of hyperlocal governance to an extreme, each member of Chicago's City Council represents far fewer citizens than does the average council member in America's 10 largest cities (not counting Chicago). Chicago's 50
PRICIEST HOME SALES OF 2022
JOE CAHILL
Aldermen did everyone a favor by delaying ComEd deal vote. PAGE 3
ALAMY CHICAGOBUSINESS.COM | FEBRUARY 6, 2023 | $3.50 WILLIE WILSON: How the Chicago mayoral candidate built his fortune. PAGE3
Hubert: BMO
BANKING So long,
doing away with the Harris name. PAGE 6
NEWSPAPER l VOL. 46, NO. 6 COPYRIGHT 2023 CRAIN COMMUNICATIONS INC. ALL RIGHTS RESERVED
See CITY COUNCIL on Page 22 IT WAS A RECORD YEAR AT THE UPPER END PAGE 13 A collaboration between Crain's Chicago Business and the University of Chicago's Center for E ective Government. CITIZENS PER MEMBER Chicago has the fewest citizens per council member when compared to the most populated cities in the United States. New York 166,030 Philadelphia 92,721 Chicago 53,931 San Diego 153,512 Houston 143,016 Dallas 92,033 Phoenix 203,071 San Jose 98,349 Los Angeles 256,620 San Antonio 145,185 Note: Mayors were not considered "city council members" in cities where the mayor votes on council business. Source: Crain's reporting
Mayoral hopefuls, watch out for banana peels
We all make mistakes. Even columnists. We all do things that, in retrospect or at a later time down the road, we wish we'd done di erently. e trick is amending, explaining, making up for, changing the subject or otherwise dealing with those errors afterward.
We're now entering the stretch run of a mayoral race that's tight as can be, with perhaps ve candidates within reachable range of getting into shouting distance of the two-person April runo . ey've all stumbled, to one degree or another. So how are they doing removing their self-strewn banana peels?
e answer: It depends on the candidate. And therein you may nd out who actually wins.
Let's start with Mayor Lori Lightfoot and her proposal to extend Commonwealth Edison's franchise as Chicago's electricity distributor for 15 years, with a 5-year additional option.
I'll take the mayor at her word that
she thinks this is a really good deal, one that will provide $100 million for clean energy initiatives and reliable power for the rest of it. I'll also acknowledge that the mayor's enemies are trying to hurt her by stalling approval of a deal that she'd badly like to get done as soon as possible, and certainly before the April runo election, if not before.
at having been said, this is the ComEd that's in the papers every other day for all the shenanigans it pulled with former Illinois House Speaker Mike Madigan, shenanigans that are keeping the U.S. attorney's o ce here quite busy. Yet, utterly tone deaf to the appearance, Lightfoot not only announced the deal and pushed for a fast vote, but also appeared at a press conference this past week with the company's new CEO, who by all accounts seems to be a good guy but is still running a company that has some reputational damage to repair. And as my colleague Steve Daniels has reported, that excellent deal would
drive up your electric bill.
It's a bit much to compare this scenario to Richard M. Daley's parking meter deal, as some have done. e parking meter pact literally was signed, sealed and delivered in a matter of days. But it sure is reminiscent of how this mayor handled the upcoming downtown NASCAR race and the Chicago casino deal: steamroll pushes for fast votes, with little—if any—true public input. It makes you just want to sigh.
en, there's candidate Brandon Johnson's decision to tax everything that moves to pay for needed social welfare programs.
At Crain's Feb. 1 mayoral forum, Johnson showed signs of backing o his call to impose a tax on Metra rides as a way to squeeze all those rich suburbanites who commute to work in currently half-empty downtown Chicago. Point for him. But when asked if he's not pushing that idea as well as proposed taxes on some shopping districts, jet fuel, transactions on Chicago commodity
GREG HINZ
ON POLITICS
exchanges, etc., because until very recently he was a paid sta er for the Chicago Teachers Union—which wants all of those levies—Cook County Commissioner Johnson responded with something about Black men needing to hold two jobs to support their families. Right.
Candidate Paul Vallas outright ducked at the same forum when asked how he expects to unite a divided, majority-minority city when he sought and got an endorsement from the Chicago Fraternal Order of Police. You know the FOP. It's headed by John Catanzara, the guy who, among other things, loudly defended Jan. 6 rioters and likened Lightfoot's requirement for police o cers to be vaccinated against COVID to
Adolph Hitler's use of showers in extermination camps. Is that really your message, Mr. Vallas?
But one other candidate came close to exorcising a past sin.
Asked why he, for many years, chose to e ectively partner with Madigan, participating in what amounted to a political détente on the Southwest Side, candidate Jesus "Chuy" Garcia rather candidly replied that he wanted to get certain things done in Spring eld and, to do so, needed the help of the then all-powerful speaker. Just because you swim with sharks doesn't make you one, as the congressman put it. at's about as honest as gets in local politics. Some of Garcia's rivals ought take notes.
Goodbye to the tarnished 'Golden Jet'
Great athlete, awed man.
It's certainly not a characterization limited to Bobby Hull, the hockey Hall of Famer who died Jan. 30 at 84.
In fact, it's rather common among those whom we would idolize for their feats of athletic wonder.
But, as with everything else about Bobby Hull, it's a matter of extremes.
He was, without question, one of the most exciting athletes to perform in Chicago: a three-time National Hockey League scoring champion, two-time MVP and rst NHL player to surpass 50 goals in a season. A statue of him sits outside the United Center.
Long after the departure of the owing blond hair that made him "the Golden Jet," Hull's end-to-end speed, lethal shot and workhorse durability endured as the main attractions for standing-room-only crowds that turned the old Chicago Stadium into the original Madhouse on Madison in the '60s and '70s.
He was Gale Sayers on skates, breathtaking to watch, capable of moments that hardcore fans in the nosebleed seats or jammed into standing room would take with them into perpetuity.
e city went into collective mourning when Hull departed for the upstart World Hockey Association after an acrimonious salary dispute with "Dollar" Bill Wirtz in 1972. Along with Ernie Banks, Michael Jordan and Walter Payton, Bobby Hull forms Chicago sports' Mount Rushmore.
But his ill feelings toward the Blackhawks lingered . . . and spread.
Vast expansion has added games and teams while subtracting quality from the caliber of opposition that the Wayne Gretzkys, Alex Ovechkins and Mario Lemieuxs have faced in more recent times. And the NHL doesn't recognize WHA stats accumulated before the 1979 merger. So Hull, like the pre-steroids baseball
sluggers, has a diminished place in the record books—he's 18th in goals scored with 610, 55th in total points with 1,170 and 45th in plus/minus at plus-249.
But try telling a Hawks fan who witnessed his charismatic air rsthand that Bobby Hull is not top 10 (or better) all-time. ey might drop the gloves on you.
Magni cent athlete, monumentally awed.
O the ice, the "Golden Jet" crash-landed recklessly and often.
ere were frequent allegations and at least one arrest for domestic abuse, though the charges were dropped at his then-wife's insistence. He also pleaded guilty to a misdemeanor charge of assaulting a police o cer who'd been called to the scene of a domestic disturbance.
His daughter, Michelle, one of ve children Hull had with rst wife Joanne McKay, became a lawyer and works with battered women—a career choice inspired, she has said, by her father's treatment of her mother.
In 1998, while visiting Moscow, Hull told a local reporter that Hitler "had some good ideas . . . but went too far." And though he'd go to his grave insisting he'd been misquoted, Hull bungled an opportunity to walk the statement back, telling the reporter, "I don't care. I'm not running for o ce."
But we're a conciliatory tribe here in Chicago. When the Hawks and John McDonough extended an olive branch and brought Hull back as an ambassador in 2007, the move was hailed as a master stroke in their e orts to reconnect with fans disillusioned by one organizational misstep after another.
Rocky Wirtz, who took over as chairman following Bill Wirtz's death, had to sign o on the move, and it could not have been easy given the toxic acrimony that existed between his father and Hull.
But the fans loved it. Hull
basked in their adulation as his Hawks-approved handler kept him on a tight leash and out of mischief, both men aware of a McDonough mandate that one slipup would end the arrangement.
I got permission to accompany Hull on his ambassadorial rounds before a playo game in May 2010. He was cordial and accommodating, but, boy, were the Hawks nervous. "What's the story about? What are you going to ask him?"
"Not my rst rodeo, fellas," I assured them. "Relax."
e story was about the genuine warmth the fans had for their Bobby. He hadn't suited up for the
Blackhawks in 38 years, but you'd have sworn he'd scored two goals, killed four penalties and beat up John Ferguson the night before. Hull's smile grew brighter with each encounter.
I was happy for him, kind of, but disillusioned.
I'd been one of those third-balcony, standing-room-only loyalists fascinated by the magic on the ice
far below us. As I was coming of age as a man, Bobby Hull was a hero to us, about the coolest thing going. But a man doesn't lay his hands on a woman, ever. Hull's legacy is tarnished, forever.
2 FEBRUARY 6, 2023 • CRAIN'S CHICAGO BUSINESS Banking products pro vided by Wintrust Financial Corp. banks. BE GET ASSURANCE . GET CO MMITMENT GET AT TENTION. Y OUR B ANKER 'S T OP PRIORIT Y WINTRUS T. CO M/PRIORITY Let us get to know your business. DAN McGRATH ON THE BUSINESS OF SPORTS
Crain's contributor Dan McGrath is president of Leo High School in Chicago and a former Chicago Tribune sports editor.
JOHN R. BOEHM
City Council gets it right
Kudos to Chicago aldermen for refusing to fast-track Mayor Lori Lightfoot's proposed franchise extension for electric utility Commonwealth Edison.
If Chicago history teaches anything, it's that massive, multiyear municipal contracts involving hundreds of millions of dollars shouldn't be rushed through the City Council to meet arti cial deadlines. Although the parallel isn't exact, Lightfoot's push for a quick council vote on the ComEd extension triggers unhappy memories of predecessor Richard M. Daley's infamous 75-year parking meter lease.
How Willie Wilson built the fortune that fuels his giveaways
The former Louisiana sharecropper started out cleaning a McDonald's restaurant. Now he sells supplies to the burger chain, Walmart and others. I
BY JUSTIN LAURENCE
From his 49th- oor penthouse at the St. Regis—not to be confused with the high-rise next door that he departed when his new home blocked his Lake Michigan views—millionaire businessman Willie Wilson keeps tabs on his company and directs his third campaign for mayor.
Adorned with newspapers and photos chronicling his life, the apartment mirrors a public image crafted from Wilson's large personality and rise from a Louisiana sharecropper to millionaire who freely hands out cash across the city he overlooks.
SO THAT I COULD
ComEd pact entails $32.5 million in higher rates for city project
The mayor's franchise deal with ComEd was billed as a shareholder- nanced initiative. But up to a third of the price tag could be borne by ratepayers.
BY STEVE DANIELS
Commonwealth Edison expects to spend $32.5 million to develop the West Side job-training center negotiated as part of the Chicago franchise extension with Mayor Lori Lightfoot.
Unlike the $90 million in shareholder cash the utility has committed to seed a new clean-energy nonpro t in Chicago, ComEd will seek to recover the West Side project investment from ratepay-
ers throughout the Chicago area.
e deal—which got an icy reception at the Feb. 1 City Council meeting, with an alderman putting a temporary block on the measure—has been billed so far as an initiative that would benet the city without raising electricity rates.
But the ne print shows that about a third of the overall price tag will result in higher rates if ComEd convinces state regulators to approve the spending.
ComEd's franchise with the city expired at the end of 2020, and the Lightfoot administration has been negotiating with the utility for more than two years. What's on the table is a 15-year extension of the franchise, which gives ComEd the right to access city streets in order to deliver power to households and businesses.
e deal could be extended for ve years after that if both
See COMED on Page 7
Council members caved to Daley's demand for fast signo on that deal, now widely recognized as a multibillion-dollar giveaway to Wall Street. ankfully, aldermen are resisting mayoral pressure to quickly approve a 15-year extension of ComEd's lucrative franchise. After Lightfoot introduced her proposal on Feb. 1, they sidelined it in the Rules Committee and declined to schedule a special meeting to consider it the following week.
A commitment of such magnitude, complexity and duration needs thorough and unhurried scrutiny, not a rushed review ahead of this month's municipal elections, which could usher in a new mayor and ip many council seats.
Aldermen are raising important questions, such as the wisdom of awarding such a long electricity franchise at a time of great change and uncertainty in energy markets. ey also wonder why the city should enter a long-term partnership with a company that admitted bribing state lawmakers to pass legislation that cost customers hundreds of millions in rate increases. On that score, some note that pending trials of company executives could shed more light on ComEd's shady dealings and their impact on customers. Others want more consumer protections.
CRITICISM
Lightfoot's proposed deal goes far beyond a straightforward renewal of ComEd's franchise agreement, which expired two years ago. ComEd would pay Chicago an annual franchise fee of $90 million to $100 million and pass the cost along to customers.
e proposal also envisions a smorgasbord of clean energy and workforce development initiatives purportedly worth more than $500 million. ComEd would fund many of them by contributing up to $120 million to a new nonpro t that would dole out the cash to projects deemed worthy.
ComEd also promises to build a
$32.5 million job-training center on the West Side to train 10,000 people for clean energy jobs, and to hire 1,000 construction and customer service workers from the South and West sides. On top of that, the utility and the city agree to seek $400 million in outside funding for other investments, including 4,000 solar panels for low-income residents, solar energy workshops and a ordable broadband service on ComEd dark ber.
Criticism erupted soon after Lightfoot unveiled the plan, as aldermen decried the tight time frame for a vote, the duration of the deal and the proposed nonpro t. Mayoral candidate Willie Wilson called it a "slush fund," and it certainly has the potential to turn out that way.
Lightfoot would appoint ve of the nonpro t's seven directors, giving her control over the entity and in uence over which projects it funds. e City Council's only input would be approving the mayor's board appointments. at's not enough to ensure accountability and transparency.
LACK OF RELIEF
As an independent, private entity, the nonpro t could escape City Council oversight and public disclosure requirements. Previous mayors have used similar setups to thwart scrutiny by the press and aldermen. Lightfoot's nonpro t would issue annual reports to the public, and one of her aides said it would follow the open-meetings law. Promises, promises.
e deal is also notable for what's not in it. Lightfoot has backed o her earlier demand that ComEd stop shutting o power to customers who can't pay their bills. Disconnections are increasing as ComEd raises rates, with a recent report showing cuto s by the utility rose 27% in the rst 10 months of 2022.
Most glaring is the lack of real help for Chicagoans struggling under electricity prices in ated by ComEd's bribery scheme and continued rate hikes. In fact, the deal could bump up rates even more, as ComEd seeks regulatory approval to bill customers for the cost of that training center. While ComEd can't legally charge Chicagoans less than other customers, alternative methods of rate relief could have been explored. Perhaps Lightfoot could have pressed ComEd to scale down the $1.5 billion rate hike it's asking state regulators to bless.
Still, Lightfoot says she negotiated a great deal for Chicago. If so, she shouldn't fear a long, careful review and tough questions from the City Council.
CRAIN'S CHICAGO BUSINESS • FEBRUAR Y 6, 2023 3
CAHILL
JOE
ON BUSINESS
Willie Wilson
"I WANTED TO MAKE MONEY
HELP OTHERS. THESE THINGS HAVE NEVER BEEN PLANNED BY ME."
Willie Wilson
See WILSON on Page 8
Ariel closes Project Black, a $1.45B private-equity fund
BY STEVE DANIELS
Ariel Investments has closed its first private-equity fund, a $1.45 billion initiative focused on bolstering minority-owned vendors to some of the nation's largest corporations.
Project Black, as the fund is called, seeks to invest in six to 10 middle-market companies between $100 million and $1 billion in revenue that can serve as platforms for tack-on buyouts later on. Targeted industries include
management firms in the U.S., has enlisted 13 companies and institutional investors to contribute $100 million to $200 million each to the fund. They include Walmart, Lowe's, Merck, Truist Financial, Salesforce, Chicago-based asset manager Nuveen, and NextEra Energy.
CLOSING THE GAP
Other investors include the foundation endowed by Ariel coCEO Mellody Hobson and her husband, George Lucas, as well as Ballmer Group, a $400 million e ort by Connie and Steve Ballmer to support Black-owned investment rms. Ballmer owns the Los Angeles Clippers and formerly was CEO of Microsoft.
health care, manufacturing and packaging, technology, transportation and logistics, outsourcing, media and marketing, and professional services.
Chicago-based Ariel, one of the largest Black-owned asset
Ariel called the fund one of the world's largest initial investment pools for a startup private-equity rm.
JPMorgan Chase has agreed to invest up to $200 million alongside Project Black in future acquisitions.
The idea is to build minorityow ned companies that can
serve as primary suppliers to Fortune 500 corporations.
"We chose to partner with large institutions that are seeking to drive widespread corporate vendor diversity," Leslie Brun, co-CEO of Ariel Alternatives, the investment firm's unit devoted to nontraditional asset management, said in a release.
"Our goal is to help close the
racial wealth gap by creating minority-owned businesses of scale through access to both capital and customers."
Initial investments don't have to be minority-owned. But they must devote themselves to diversifying their top ranks.
Ten months ago, Project Black acquired Salt Lake Citybased Sorenson Communica -
tions, which primarily serves deaf and hard-of-hearing consumers. Just 3% of management and directors were minorities before the deal. Now that figure is 43%, Ariel said. Said Hobson in the release, "We are scaling change. In so doing, we will redefine what it means to be a minority-owned business in the United States."
Trader-focused Burling Bank sells to crypto exchange
BY STEVE DANIELS
Burling Bank, which has served Chicago traders for more than 30 years, is selling to a Houston-based financial services firm focused on trading and banking cryptocurrencies.
LevelField Financial announced the deal on Feb. 1. The companies didn't disclose terms. Marketwatch reported the price at $50 million, which would be about 2.6 times Burling's Dec. 31 book value.
In an interview, LevelField founder and CEO Gene A. Grant II declines to confirm that, but said the price was at the higher end between two and three times book value.
With Burling, LevelField, which last year launched a trading platform for bitcoin, will get a coveted bank charter, allowing it to provide loans and deposit products to investors in mainstream crypto tokens. It soon will add ethereum to its trading platform, he said, noting that derivatives of bitcoin and ether are the only two commodities Chicagobased CME Group currently supports on its system. Burling, based out of the Chi-
cago Board of Trade building on LaSalle Street, will continue to bank to traders, as it was founded to do in 1989. LevelField plans additional branches in Miami, Houston and Austin, Texas.
With nearly $200 million in assets, Burling is the epitome of a niche bank. Grant expects the bank to grow to nearly $1 billion over the next three years.
"We've targeted that niche of customers who are interested in the digital asset class," he says. " at happens to be 12% of America, so it's not a tiny niche."
REGULATION
e idea is to bring crypto trading and investing into a more regulated setting. Unlike crypto trading platforms, many of which failed to navigate the extreme volatility in crypto values over the past year and are going bankrupt, LevelField will be subject to traditional bank regulation. e Illinois Department of Financial & Professional Regulation's Division of Banking, which oversees Burling, will continue to regulate the bank once the deal is complete, Grant says.
He expects more states to produce separate, specialized
charters for crypto banks in the future, but, ultimately, the asset class will require full-scale regulation, he believes. "We're just jumping ahead."
He emphasizes that LevelField—as the bank will be called outside of Chicago—is riskaverse and will not speculate on the values of the digital assets it holds for customers or loans against. Crypto investors want to be able to use their holdings as collateral for loans, a service the bank will o er.
" ere's massive demand for that," he says.
But LevelField will require bor-
rowers to back up those loans not just with the value of their crypto assets, but also other assets or income as well, Grant says.
"We won't take principal risk with crypto," he says.
ENVIRONMENT
Like Chicago's commodities exchanges, LevelField will be "price-agnostic," Grant says. e price of bitcoin has recovered somewhat since last year's meltdown, providing more con dence than, say, six months ago that digital assets won't fade away.
"As long as volume and volatility stay where they are, this is a
great environment for us to operate," he says.
He promises, too, that crypto will comprise no more than half the bank's business. Providing banking services to traders will continue to be a core business. He distinguishes LevelField from the handful of other U.S. banks focused on crypto by saying that his company won't bankroll ntechs that focus on digital asset trading. Instead, it will serve retail customers.
e Burling Bank name will continue to be used in Chicago. Michael J. Busch, CEO of Burling, will remain with LevelField.
4 FEBRUARY 6, 2023 • CRAIN'S CHICAGO BUSINESS
The Chicago-based asset manager has enlisted household corporate names to invest in its fund aimed at forging minority-owned vendors to the Fortune 500
BLOOMBERG
"WE ARE SCALING CHANGE. IN SO DOING, WE WILL REDEFINE WHAT IT MEANS TO BE A MINORITY-OWNED BUSINESS IN THE UNITED STATES."
Mellody Hobson, Ariel Investments co-CEO
GOOGLE
Houston-based LevelField Financial gets a coveted banking charter in the buyout and will provide traditional banking products
Mellody Hobson
With an all-electric future on our horizon, ComEd knows our grid will have to be smarter, more resilient and reliable than ever before. That's why we're making investments and upgrading technology today, to ensure we continue to deliver reliable service to you and your family for generations to come. So, when everything goes electric, we'll be ready. Because lighting your life brightens our day. Record-breaking reliability, powered by ComEd.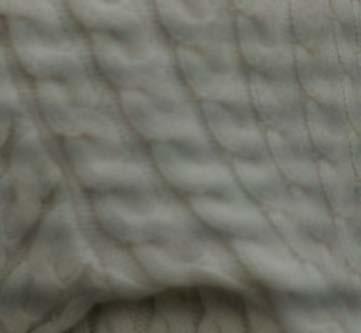 When everything's electric, we'll be ready.
© Commonwealth Edison Company, 2023
LaSalle Street landlord faces a surprising foreclosure
BY ALBY GALLUN
Apartments may be the solution to LaSalle Street's problems, but they couldn't save one building there from nancial trouble.
An a liate of Barings has led a $74 million foreclosure suit against the developer that converted a vintage 13-story o ce building at 29 S. LaSalle St. into 216 apartments a couple years ago. e developer, an a liate of Florida-based DLC Residential, failed to pay back a construction loan on the property by its Nov. 1 maturity date, according to the foreclosure complaint.
It's a surprising case because apartments stand out as one the strongest property sectors in Chicago, with few visible signs ofnancial distress. Many o ce buildings, meanwhile, are struggling, especially along LaSalle Street, the longtime heart of the city's nancial district. Amid its troubles, city o cials and many developers are touting o ce-to-apartment conversions like the one at 29 S. LaSalle as the primary strategy to revive the storied street.
Yet promoters of the idea won't be able cite the project as a success story, or as a sign that people are clamoring to live in an apartment building on LaSalle Street. e occupancy rate at the property, called Millennium on LaSalle, is only 72.2%, according to CoStar Group, a real estate data provider.
"Unfortunately, during the pandemic, the Loop has really
taken a big hit, and it really hasn't quite recovered," said Russ Krivor, former CEO of DLC.
Krivor declined to discuss the foreclosure suit. He said he's no longer in charge of the property but wouldn't say who is, citing a condentiality agreement.
An attorney representing the development venture, Martin Kedziora of Greenberg Traurig, declined to comment. An attorney for Barings, David Fischer of Holland & Knight, also declined to discuss the foreclosure case.
UNCERTAIN FUTURE
e lawsuit, led late December in Cook County Circuit Court, adds to a growing list of foreclosure cases involving buildings in and around LaSalle Street. Lenders have led to foreclose on ofce properties at 30 N. LaSalle, 19 S. LaSalle and 105 W. Adams St. Other buildings facing loan trouble include 10 S. LaSalle, 1 N. LaSalle and 135 S. LaSalle.  e most prominent symbol of the street's struggles, the Chicago Board of Trade Building at 141 W. Jackson Blvd., was recently seized by its lender.
O ce landlords on LaSalle Street have fallen on hard times since the pandemic began as businesses there have embraced hybrid work schedules and some big nancial anchors, like Bank of America, have moved out.
But the downtown apartment market has staged a full recovery
from the pandemic, with rents hitting record highs last year, making the suit against the Millennium on LaSalle property all the more unexpected. With the downtown o ce market facing an uncertain future, Mayor Lori Lightfoot is looking to apartments as LaSalle Street's salvation. Last year, the city unveiled a plan to convert outdated o ce buildings on and around the street into housing. e program would include tax-increment nancing and other incentives to developers that set aside 30% of the units in a converted building as a ordable to low- and middle-income residents.
In December, developers submitted nine proposals for seven properties eligible for the program.
e city is vetting the proposals, which include a plan to redevelop the 43-story tower at 30 N. LaSalle into 432 apartments and the 1.3-million-square-foot building at 135 S. LaSalle into 430 apartments.
When city o cials promoted the program last fall, they cited Millennium on LaSalle—the only completed multifamily conversion on the street to date—as an example of a successful switch to apartments.
"It's leasing very well from our understanding and discussions with the property owner and the management folks who are there at the building," Cindy Roubik, deputy commissioner at the Department of Planning & Development, said in an October presentation to developers.
Some observers may see the failure of Millennium on LaSalle as a sign that apartment conversions can't work on LaSalle, while others may scrutinize it for mis-
takes to avoid. DLC was a believer in the idea back in 2015, when it bought the building for $12.9 million. Designed by Jenney & Mundie, 29 S. LaSalle was known as the National Life Building when it was completed in 1902, later taking on the name of Barrister Hall. But DLC didn't really get going on the project until 2019, after it secured a $73.5 million construction loan from Barings, according to the foreclosure complaint. e load was modi ed twice, in October 2020 and March 2021, according to the complaint, though the document doesn't say how it was modi ed.
Including interest and reserves, the DLC venture owes Barings $73.7 million, the suit says.
INTERESTING TWIST
Converting o ce buildings into apartments is never easy, and it's possible that cost overruns and construction glitches played a role in the building's current nancial problems. DLC decided to add a swimming pool and sport court to the building's roof but discovered
well into its planning that the structure lacked a wind bracing system to support the improvements.
"We had to reinforce the building to do that, and it was a signicant e ort and cost," the project's lead architect, Rick Whitney of FitzGerald Associates Architects, told Crain's last fall.
In an interesting twist, the development venture owns only the building but not the land underneath it. It leases the land from its owner, the University of Chicago, according to the suit.
Millennium on LaSalle opened in 2021, and its occupancy rate rose as high as 88.7% by the end of the year before dropping to 72.2% in late 2022, according to CoStar.
Rents in the building range from $1,700 per month for a studio apartment to $4,213 for the most expensive two-bedroom unit, according to CoStar. e average apartment rents for $2,382, or $3.18 per square foot. To attract renters, the building's leasing agent is currently o ering a month and a half of free rent to tenants who sign leases for certain units.
Harris Bank name relegated to history as BMO rebrands
Harris has adorned the Chicago bank for well over 100 years, and its brand was made famous—especially with kids—by Hubert the Lion
BY STEVE DANIELS
So long, Hubert.
BMO Financial Group, the Toronto-based parent of BMO Harris Bank, will formally do away with the Harris name later this year.
e decision coincides with BMO's acquisition of San Francisco-based Bank of the West, which closed Feb 1. e bank will be called BMO Bank North America once systems integration for the two banks is completed this coming fall.
e Harris name has adorned the Chicago bank for well over a century. It's perhaps best known among Chicagoans of a certain age for Hubert the Lion, the bank's familiar icon and beloved doll of many children of Harris Bank customers for decades.
"I'll still have a Hubert lion," BMO's U.S. CEO Dave Casper says in an interview from California, where he was meeting with Bank of the West teams.
e name change is aligned with the establishment of a national bank rather than a large bank focused on the Midwest, Casper says. BMO's U.S. operation will generate something like 46% of the Canadian parent's earnings with Bank of the West included.
He acknowledges the bittersweet loss of the Harris name. Casper has worked for Harris for more than four decades, one of a few who precedes the sale of " e Harris" to Bank of Montreal in 1984. He became CEO of BMO Harris in 2015.
" e Harris name means a lot in the Chicago area to people as old as I am," 66-year-old Casper says.
ORIGINS
Norman Wait Harris founded the bank in 1907, but its origins date to the 1880s. e Harris family also founded and seeded e Chicago Community Trust in 1915, one of the oldest such philanthropic organizations in the
country and vibrant today. e trust had $4.7 billion in assets as of 2021.
Hubert the Lion debuted in the late 1950s in the bank's print advertisements. Harris sought to forge a friendly image as it put a greater emphasis on retail banking. e rst television ads featuring Hubert appeared in 1962. e bank itself employed a nameless lion as its symbol beginning in 1911.
Controversy ensued not long after Hubert's creation. According to BMO's website: "Consideration of a possible name change elicited a memorandum from Hubert himself on 6 February 1958 (on Leo Burnett's company letterhead, however) agreeing to a 'face-lift' but resisting any name change. 'Hubert is just right for my new role. Aristocratic but not snobbish. Unusual but not bizarre. Faintly amusing but not snicker-making. Digni ed but not stu y. So why can't I be Hubert, like I was christened …
Shucks fellers. Why not just let me be? Hubert that is.' "
Hubert he stayed.
Bank of the West, by the way, had its own symbol—a bear featured on its logo. e California bank "retired" the bear some years ago, though, a BMO spokesman says.
BMO Bank is now the 13thlargest commercial bank in the U.S. following the deal. Casper notes that, with BMO's U.S. oper-
ation remaining headquartered here, Chicago now is home to the largest U.S. unit of a bank based outside the country.
Casper remains CEO of BMO's U.S. operation following the deal. Asked how long he intends to stay in the post, he says simply, "I love my job."
Guess Hubert could be the BMO lion? Does that sound right?
Chicagoans of a certain age will have an opinion.
6 FEBRUARY 6, 2023 • CRAIN'S CHICAGO BUSINESS
29 S. LaSalle St.
ALBY GALLUN
Hubert T. Lion
BMO HARRIS
A Florida apartment developer is joining the crowd of o ce landlords beset with debt problems
$55M purchase of well-known pot shop is called off
It's the latest sign of turmoil in the weed business
BY JOHN PLETZ
e acquisition of Chicago marijuana retailer Dispensary 33 went up in smoke amid a cash crunch caused by a steep decline in cannabis stocks and a sharp increase in interest rates.
Miami-based Ayr Wellness said Jan. 27 it's not going to complete the $55 million acquisition of D33, a popular independent marijuana retailer with two stores. e
deal was announced in November 2021, about a year after Ayr went public. e company's stock peaked at $36.54 in February 2021 but now trades around $1.29 per share. at spelled disaster for a deal that was to be paid mostly in stock. Cannabis stocks have been struggling for more than a year but su ered further declines after the SAFE Banking Act failed to pass Congress.
" e cannabis market has
changed signi cantly in the 15 months since we agreed to acquire Dispensary 33," Ayr President David Goubert said in a statement. "Both parties have acknowledged this reality and engaged in good-faith dialogue as we came to the mutual decision to terminate the proposed arrangement."
CHANGING FORTUNES
It's the second time an acquisition of a Chicago company has been scuttled by changing for-

ComEd deal receives icy City Council reception
COMED from Page 3


sides agree. If it is, ComEd would pump an additional $20 million into the nonpro t.
e new West Side facility would be designed to train residents in underprivileged city neighborhoods for utility jobs, most of which are well paid and unionized. e city envisions up to 10,000 workers being prepared for jobs at ComEd or other companies doing clean-energy work.
In addition to the $90 million ComEd is promising for the new nonpro t, it's o ering $10 million for workforce development once
the center is complete. In a Securities & Exchange Commission ling last week, the utility said it may seek recovery of those costs from ratepayers as well.
If it does, that would be a total of more than $40 million in rate hikes to cover the commitments Lightfoot has obtained from ComEd.
MORE RATE HIKES
e $32.5 million for the West Side project already is included in ComEd's $1.5 billion, fouryear rate hike proposal it led last month with the Illinois Commerce Commission, spokeswoman Shannon Breymaier said in an
email.
"We'd recover from all ratepayers (not just those in Chicago) because all ratepayers will benet from having a well-trained and diverse workforce," she added. ComEd did pledge that if it wins approval from the ICC for some or all of that $10 million in spending on job training, it will pump an equal amount of shareholder dollars into the nonprofit, giving that entity more than $90 million already committed. at would ensure that the total commitment in shareholder cash to the agreement with the city would be $100 million.
tunes in the industry. Not only is there a broad-based market correction, but cannabis is particularly volatile because the stocks are held largely by retail investors rather than institutions. ree years ago, the $850 million acquisition of Verano Holdings was called o after a change in fortunes for marijuana stocks.
Cancellation of the D33 deal is just one example of how large, publicly traded weed companies are scrambling to adapt to the industry's woes. Last week, Curaleaf, which became the largest U.S. cannabis company three years ago after buying Chicago-based chain Grassroots, pulled out of California, Colorado and Oregon and laid o 10% of its sta . States such as these, along with Michigan, are much more competitive because there are few barriers to getting a license to grow or sell marijuana. As a result, prices in those markets have collapsed. Even in Illinois, which has had among the highest marijuana prices in the nation because regulations limit the number of licenses, has seen prices fall even as other costs have risen for cannabis companies because of in ation in equipment and labor prices.
In ation elsewhere in the economy also has put pressure on consumer spending. Although most marijuana users are still buying weed, many have traded down to lower-priced brands. Sales growth slowed in Illinois in December.
OMINOUS SIGN
e belt-tightening by large players such as Curaleaf, which have the best access to capital, is an ominous sign for the 192 winners of new retail licenses in Illinois who are trying to get their stores open.
For Dispensary 33, it's back to business as usual, says co-owner Bryan Zises. "We're back to where we've always been. e market just turned against them. ere's no hard feelings or animosity. e deal didn't work out."
Zises also is a co-owner of Spark'd, a new dispensary chain being opened by a so cial-equity applicant that won licenses under the name Green & Bransford. Spark'd opened its rst store in Ho man Estates.
"We've always been committed to being good operators, and none of that has changed," Zises said. "We'll take this as an opportunity to try to be at the cutting edge. We're just going to ride it out as best we can."
CRAIN'S CHICAGO BUSINESS • FEBRUAR Y 6, 2023 7
Ten-X is a licensed Real Estate Broker | en-x.com 92618 (888) 952-6
See all current licensing at: https://www.ten-xx.ccom /compan p y/lega eg g l/liceensi n ng / Ten n n-X, X LLC 17600 Laguna Canyon Road, Ir vine, CA 92618 952-6393 © 2023 d and nearly ons transaction e BROKER S, R S can close as fast and cer taint y. $2 6B 7 5 TOTAL S OLD PROPERTIE S S OLD 2021 $2.5B 2021 762 9,780 AVG PAGE VIEWS 119 AVG CA S SIGNED 9 AVG FULLY APPD BIDDER S 9 AVG BIDS PL ACED 107% AVG SELLER'S RESERVE 2 0 2 2 Y E A R I N R E V I E W
With $30 Billion sold and nearly 10,000 transactions closed, Ten-X is the digital transaction marketplace where SELLERS and BUYERS transactions twice as with twice the certain
How Willie Wilson went from sharecropper to millionaire to mayoral candidate
Even if he fails to make the runo , the 74-year-old's presence will be felt in the race as his base of support in majority-Black wards makes the math di cult for other candidates relying on votes from Black residents on the South and West sides.
With one eye on his phone, Wilson spoke with Crain's about his campaign and revealed he'd recently sold o a stake in his company, Omar Medical Supplies, for the rst time.
But there are limits to what Wilson will discuss. He won't say if he repeated his 2016 vote for Trump in 2020 and retreats to criticizing other candidates for accepting big-money contributions when pressed on why he won't release his tax returns.
Wilson moved to Chicago in 1965, settling in North Lawndale at the tail end of the Great Migration of Black Southerners to Northern cities, which he says made the city "feel like home."
In 1970, he began working at McDonald's as a janitor and says his willingness to continue working while his white managers walked out on strike won him his rst managerial job. Eventually wanting a store of his own, but without the capital to buy a franchise, he directly appealed to the CEO who turned the burger chain into a household name.
"I went to Ray Kroc at a shareholder meeting," he says. "He gave me the opportunity to get my own store, and then 2 ½ years later, I owned ve McDonald's."   His franchises introduced Wilson to the McDonald's supplier ecosystem and sparked the idea to become one himself, selling his restaurants to build a business supplying plastic gloves to the fast-food giant.
Wilson named the company after his late son, Omar, who was murdered at age 20 inside Wilson's suburban home in 1995, following what Wilson believes was an argument over drugs.
MAKING A CHANGE
Now living with his second wife, Janette, Wilson says a renewed commitment to his faith pushed him to make a change in his life at the time.
"I wanted to make money so that I could help others," he says. " ese things have never been planned by me. It was really just trying to work hard and make a living to help family and others."
Wilson says West Side Congressman Danny Davis helped him land a contract with Walmart that lifted his business to a higher level. Although Davis made the initial introduction, Wilson says "you don't get it overnight" and Walmart vetted his business for years before he landed a contract.
Davis recalls Richard Boykin—a former Cook County commissioner—then serving as chief of sta to Davis and currently running Wilson's campaign, drove with Wilson to Arkansas to make the introduction.
"All we did was just indicate that he was trying to do business with them," says Davis, who hails from Arkansas. "His acumen and astuteness and business sense did all the rest."
Omar Medical sells plastic gloves, garbage can liners and similar products to McDonald's and other retail chains around the world. Wilson himself is not a doctor, but goes by "Dr. Willie Wilson"—a reference to the honorary doctorates he's received.
A private company, Omar Medical doesn't disclose nancial information. e limited publicly available information on Wilson's nances comes from a 2020 report led during an unsuccessful run for the U.S. Senate against longtime Democratic incumbent Dick Durbin.
Wilson reported $511,579 in income from Omar and $175,000 from Willie Wilson Productions, a separate company that has produced the "Singsation" gospel program airing on WGN-TV on Sunday mornings.
His disclosure valued Omar at between $25 million and $50 million. He also reported assets, including his Hazel Crest home (he rents his Wacker Drive penthouse), stock options and bank accounts valued between $2.4 million and $5 million.
Wilson says he nances his lifestyle with investment returns while "giving away" his salary, including high-pro le gas and grocery giveaways—which he says he'll continue even if elected mayor—and support for a network of churches.
Wilson is the only mayoral candidate who hasn't disclosed at least partial tax returns, telling Crain's, "I'll show my taxes right
now" if other candidates return contributions from donors who do business with the city.
While Wilson says his company does not have any contracts with the city, it was listed as a minority participant, splitting a 30% stake in an up to $30 million contract from the city's sister agency, Chicago Public Schools, awarded to O ce Depot.
Wilson told Crain's in December he didn't believe he'd need to divest himself of his company or put his assets in a blind trust if he were elected mayor, but Boykin later said Wilson had decided he would sell o his stake in Omar Medical "so there is no potential or direct con ict of interest with the city or its sister agencies."
Wilson would not divest himself from his production company because he believes there would be no con icts, Boykin said.
Whatever Omar's revenue stream might be, Wilson now owns just 51% of it after selling a minority stake to longtime company President Andre Fair and a pair of local businessmen with their own ties to McDonald's supply chain. Wilson declined to name the other investors, but according to a ling with the Illinois secretary of state, William Weimer and Matthew Cook are listed as managers along with Wilson and Fair.
Weimer is the former chief nancial o cer of Napervillebased OSI Group, a major McDonald's meat supplier, and Cook was CEO of LBP Manufacturing, a packaging supplier. Fair conrmed he was an investor. Cook and Weimer did not return requests for comment.
Wilson won't say how much he received for the minority stake. He insists the sale was not needed
to nance another run for mayor, saying, "If I didn't have my own money I wouldn't be in this game."
His wealth has not only funded his own campaigns—including $6 million this cycle—but is directed to elected o cials where he hopes to pick up votes.
Since 2019, Wilson has contributed heavily to conservative aldermen in Chicago, including $11,000 to Ald. Ray Lopez, 15th; $9,000 to Ald. Jim Gardiner, 45th; $5,500 to Ald. Nick Sposato, 38th; and $2,000 to Ald. Anthony Napolitano, 41st.
BRANCHING OUT
As one of seven Black candidates, Wilson will be hardpressed to make the runo only by winning majority-Black wards.
"He clearly knows that he needs to go beyond his comfort zone, beyond his base, and he's been actively doing that," says Lopez, who ended his own candidacy for mayor in November and endorsed Wilson last month.
Recent polls from opposing campaigns show Wilson third or fourth in the nine-way race, with a poll from incumbent Mayor Lori Lightfoot pegging his support at 11%, matching Wilson's share of the vote in both 2015 and 2019.
Wilson is a frequent guest at political events on the Northwest Side, and Sposato says Wilson's "batshit crazy generosity"—the millions in gas and groceries he's given away since last year, including from a heavy cluster of stores on the Northwest Side—raised his pro le in the area.
"Every time he comes, everybody wants to take a picture, everybody wants to shake his hand and everybody asks me, 'Is Willie coming, is Willie coming?' And I go, 'He always comes—I don't
invite him, but somehow, someway, he nds out,' " Sposato says. A Lightfoot ally, Sposato says he won't endorse a mayoral candidate before the runo .
At events, Wilson is as likely to o er a prayer as he is to launch into a stump speech. When he talks policy, he sticks to simple promises of not raising taxes and taking "the handcu s o the police and putting them on the criminals."
During a recent mayoral debate, Wilson sparked controversy with his criticism of new limits on police pursuits of eeing suspects, arguing o cers should be allowed to "hunt them down like a rabbit."
In seeking support from conservative voters, Wilson could open himself up to attack in an overwhelmingly Democratic city, says former Ald. Michael Scott Jr., 24th. Scott has not endorsed a candidate but was an ally of Lightfoot on the City Council and was appointed by the mayor to the Chicago Board of Education. He predicts Lightfoot and others would soon hit Wilson for his past support for Trump. Lightfoot in particular needs to peel away Black voters from Wilson if she hopes to win.
Despite his decades-old friendship with Wilson, Davis has endorsed Lightfoot after backing Wilson in 2015 and 2019, saying he made a political calculation to back the city's incumbent Black mayor who has invested in the South and West sides.
Wilson says he doesn't regret the millions he's spent on his campaigns—even if he comes up short again.
"Let people judge me for what you see me doing," he says. "If that don't do it, it just ain't that important."
8 FEBRUARY 6, 2023 • CRAIN'S CHICAGO BUSINESS
from Page 3
WILSON
Wilson says he nances his lifestyle with investment returns while "giving away" his salary, including high-pro le gas and grocery giveaways—which he says he'll continue even if elected mayor— and support for a network of churches.
JOHN R. BOEHM
INCREASE ATTENDANCE AT YOUR EVENTS NETWORKING AND EDUCATIONAL EVENTS SEMINARS AND CONFERENCES FUNDRAISERS AND GALAS EVENTS OF INTEREST TO THE BUSINESS COMMUNITY
Promote and Publicize Your Industry Event News
AN ANNOUNCEMENT! Debora Stein | dstein@crain.com Submit a listing and be a part of this exclusive opportunity. OVER 6 IN 10 READERS BELIEVE CRAIN'S GIVES THEM A COMPETITIVE EDGE
CRAIN'S PARTNER
MAKE
Let's shine more light on the ComEd deal
Sometimes the right thing happens for less-than-pure reasons.
e Chicago City Council's move to block Mayor Lori Lightfoot's hurry-up-and-pass-it push for a 15-year deal with Commonwealth Edison is a case in point.
e mayor made it abundantly clear she wanted to get aldermen to sign o on her plan to make ComEd Chicago's electricity distributor for as much as 20 years as quickly as possible—certainly before the April runo election, if not sooner. e deal, however, received an icy reception from the City Council when it was introduced Feb. 1. Ald. Andre Vasquez, 40th, put a temporary block on the deal, sending it back down to the Rules Committee, which will then ship it back to yet another committee for further review. While Vasquez was rst to act via this parliamentary maneuver, he was far from alone in desiring more than a handful of days to study a contract that could be worth hundreds of millions of dollars for ComEd.
e power agreement with ComEd wouldn't be the rst thing Lightfoot has tried to ram through the City Council without much transparency or public input—the NASCAR deal and even the casino deal spring to mind. is time, however, aldermen pushed back. Some had their own political reasons for doing so—this mayor has her share of critics within the council chambers, not to mention more than one challenger for her job. And, of course, the temporary block could bene t aldermen who tell Crain's they would otherwise support
the deal but are reluctant to approve a hefty ComEd contract with a corruption trial involving ComEd's former CEO and lobbyists for the company set to begin in March. e mayor may not evince much concern about the optics, but some of her City Hall colleagues do. Again—not the purest reason for seeking a delay, but for Chicagoans who care about government accountability, it will have to do.
Whatever the reason for the delay, time and scrutiny are what the ComEd franchise agreement merits. For instance: Within hours of the franchise agreement coming to light, Crain's Steve Daniels reported on ne print that shows ComEd expects to spend $32.5 million to develop a West Side job-training center negotiated
as part of the Chicago franchise extension with Lightfoot. ComEd will seek to recover the West Side project investment from ratepayers throughout the Chicago area— this despite the fact that the franchise agreement has been billed so far as an initiative that would bene t the city without raising electricity rates. What other details will emerge in the fullness of time?
Chicagoans deserve to have a much deeper understanding of how the franchise agreement will work and who will bene t. Taking the mayor at her word that this is the very best deal the city could manage is simply not enough reassurance—and Chicagoans shouldn't even be asked to make that leap of faith, given the history of backroom dealing at ComEd
and this mayor's own pattern of attempting to steamroll over opposition wherever she encounters it.
To be fair, the mayor may not have had as much leverage in her negotiations with ComEd as many of her opponents seem to think. City Hall nally released details on the request for information from would-be bidders for the franchise, and Crain's found no power-industry heavyweights elsewhere in the U.S. responding, making ComEd pretty much the only game in town. e agreement she put before aldermen also contains some sweeteners that, at least on the surface, sound promising: $90 million in shareholder cash from ComEd to promote clean-energy development in the city, for one thing. But that's where the kudos for the mayor end. at clean-energy fund could easily be squandered without proper oversight. And the deal as currently written doesn't o er much guidance about that, beyond noting that meetings of the fund's yet-to-be-formed oversight board would be subject to the Open Meetings Act. ComEd itself would get to pick two of the ve board appointees. e clean-energy fund ought to be headed by an unconnected, unbeholden expert who will keep it on the rails and ensure the cash isn't merely distributed to connected cronies. Chicagoans deserve reassurances that City Hall and ComEd are committed to transparent, e cient, accountable and equitable delivery of power to the city of Chicago and that all projects related to this agreement will be run above-board.
Homeowners should get help with repairs
"It's a safety issue and a haz ard," Alice told me. "I need a porch bad." Alice is a Black woman in her 60s who lives alone in Chicago's Gar eld Park neighbor hood. In Chicago, residential res and building and porch collapses kill people each year—especially in old buildings, and disproportion ately in communities of color.
Last year, the Pritzker administration set aside $309 million to Illinois homeowners to help pay mortgages and other expenses. In 2023, the administration should o er a di erent kind of assistance for homeowners: home repairs.
Alice's home, where she has lived for her entire life, is over 100 years old. She is on a xed income and cannot a ord to x her porch, even though she worries about her safety. We often hear about landlords that neglect maintenance in rental buildings. But single-family homeowners deal with maintenance issues, too.
All buildings age, and without preventive maintenance, bricks crumble and wood rots. Residents of older homes live
with mold caused by water damage, dangerous temperatures in the winter and summer, warped oorboards that increase risk for falls and injury, and broken doors and windows and other conditions that make res much more likely—and much more fatal.
e inability to repair and update one's home is a deadly epidemic. As a professor and researcher, I have studied how housing regulations, building materials and legal structures perpetuate this epidemic of disrepair. I have shadowed building code inspectors and attended housing court cases. I have spoken with more than 50 homeowners in Chicago who struggle to pay for repairs to cover building code violations.
I have seen rsthand how unattended repairs not only create dangerous and unhealthy conditions but also force longtime homeowners into foreclosure and prevent seniors from aging in their homes.
What continues to surprise me is the degree to which the burdens of this crisis fall on the shoulders of an individual
homeowner. Despite the crucial role that our homes play in public health and community safety, and despite our knowledge that these buildings and the materials that they are made from have a shelf life, no comprehensive programs exist to support widespread repairs and maintenance.
Until now. Pennsylvania recently dealt an important blow against housing insecurity with its Whole-Home Repairs Program. is program creates a onestop shop for residents to repair, upgrade and adapt their homes with grants up to $50,000, while simultaneously building out a local workforce and adding new family-sustaining jobs in a growing eld.
After nearly a decade of research, I am con dent that launching a statewide program in Illinois like Whole-Home Repairs is one of the only ways to e ectively protect the health and safety of people like Alice in their homes.
Adrienne is evidence of how repair programs can work in Chicago. She is 72 and had managed to access a home repair program through the city of Chicago, which helped her x her roof and porch—and avoid foreclosure.
"I'm very happy that the city o ers these programs because I probably would have been foreclosed by now," she told me. "If had to pay for all the repairs that I've been doing, I would have to sell the house."
Much of Chicago housing stock is more than 100 years old. Adrienne was one of the lucky ones—her name was picked in the city of Chicago's repair program lottery. e lottery is in high demand, and many homeowners remain on the waitlist. Other people live in homes that are in such disrepair that they are ineligible for help, and many more who are in need don't even know the current city program exists.
Everyone should be safe in their homes. No one should be crippled nancially by the expenses of making repairs as our buildings age. is requires a broad coordination of programs to cover the costs of materials and labor, and it requires a ramping up of our skilled workforce to do the repair work and meet the high demand.
e Whole-Home Repairs Act is the rst comprehensive bill to make these promises and provide a real path to make good on them. Illinois should follow Pennsylvania's lead.
10 FEBRUARY 6, 2023 • CRAIN'S CHICAGO BUSINESS EDITORIAL
YOUR VIEW Sound o : Send a column for the Opinion page to editor@ chicagobusiness.com. Please include a phone number for veri cation purposes, and limit submissions to 425 words or fewer. Write us: Crain's welcomes responses from readers. Letters should be as brief as possible and may be edited.Send letters to Crain's Chicago Business, 130 E. Randolph St., Suite 3200, Chicago, IL 60601, or email us at letters@chicagobusiness.com. Please include your full name, the city from which you're writing and a phone number for fact-checking purposes.
ALAMY
Robin Bartram is an assistant professor of sociology at Tulane University.
Investing in the city without raising property taxes
Arecent editorial (" is tax idea deserves to go right back into the dustbin of history," Jan. 30) on my plan to invest in Chicago missed a crucial fact: e people of Chicago want a better, safer city.
Of all the candidates for mayor, I'm the only leader to put forward an honest, comprehensive plan to strengthen Chicago's scal foundation, while making the investments our city needs for public safety and economic growth.
You want to talk about squashing the economy and killing jobs? Look no further than the fth oor of City Hall. Decades of failed leadership divesting from critical infrastructure has led to skyrocketing crime and homelessness.
As a result, we have lost countless tourists,
President/CEO KC Crain
Group publisher/executive editor Jim Kirk
Editor Ann Dwyer
Creative director Thomas J. Linden
Director of audience and engagement
Elizabeth Couch
Assistant managing editor/audience
engagement Aly Brumback
Assistant managing editor/columnist Joe Cahill
Assistant managing editor/digital
content creation Marcus Gilmer
Assistant managing editor/digital Ann R. Weiler
Assistant managing editor/news features
Cassandra West
Deputy digital editor Todd J. Behme
Deputy digital editor/audience
and social media Robert Garcia
Digital design editor Jason McGregor
Associate creative director Karen Freese Zane
Art director Joanna Metzger
Copy chief Scott Williams
Copy editor Tanya Meyer
Contributing editor Jan Parr
Political columnist Greg Hinz
Senior reporters
Steve Daniels, Alby Gallun, John Pletz
Reporters
Katherine Davis, Brandon Dupré, Danny Ecker, Jack Grieve, Corli Jay, Justin Laurence, Ally Marotti, Dennis Rodkin, Steven R. Strahler
Contributing photographer John R. Boehm
Researcher Sophie H. Rodgers
Senior vice president of sales Susan Jacobs
Vice president, product Kevin Skaggs
Sales director Sarah Chow
Events manager/account executive
Christine Rozmanich
Production manager David Adair
Events specialist Kaari Kafer
Custom content coordinators
Ashley Maahs, Allison Russotto
Account executives Claudia Hippel, Bridget Sevcik, Laura Warren
Sales administration manager Brittany Brown
People on the Move manager Debora Stein
Digital designer Christine Balch
Keith E. Crain Chairman
Mary Kay Crain Vice chairman
KC Crain President/CEO
Chris Crain Senior executive vice president
Robert Recchia Chief nancial o cer
Veebha Mehta Chief marketing o cer
G.D. Crain Jr. Founder (1885-1973)
Mrs. G.D. Crain Jr. Chairman (1911-1996)
For subscription information and delivery concerns please email customerservice@ chicagobusiness.com or call 877-812-1590 (in the U.S. and Canada) or 313-446-0450 (all other locations).
businesses and, most importantly, the people that make this city work.
Businesses that leave Chicago or close their doors have been clear about their reasons for pulling out of our city: crime. But missing from this debate is that any plan to make our city safer must show how we will make those crucial public safety investments without sending our budget into a death spiral.
We can't ignore reality and let the city go bankrupt while our infrastructure, schools and workforce decay. Mayor Lightfoot has put us on a path that does exactly that while hiking property taxes. Other candidates oat imposing a massive city income tax. I maintain that we can be smart and scally responsible while
investing in resources necessary to make our city safe, thereby fueling economic growth.
Our massive structural de cit is strangling Chicago. Year after year, it chokes away the resources we need to make our city better and safer, driving away Chicagoans and scaring o businesses. We need roughly a billion dollars a year just to make up for bad past decisions.
My opponents can either lie and pretend the problem isn't there—in which case, it'll only get worse—or o er a realistic plan for where we'll get that money. I'm the only candidate in the race who has done that—and I've done it without raising a cent of property taxes.
If we want to bolster business, attract tourists, stimulate the economy and retain Chica-
go residents, the solution isn't rocket science: We create a Chicago as good as its promise—a world-class city with fully funded schools, safe and reliable public transportation, and real public safety—by investing in people. at's exactly what my Better Chicago Agenda does. We're going to pay o the city's debt and make the investments we need for a better, safer city. at is how we will fuel growth. But continuing to divest from critical resources while raising property taxes? Now that's an idea that deserves to go into the dustbin of ancient history.
CRAIN'S CHICAGO BUSINESS • FEBRUAR Y 6, 2023 11 LETTER TO THE EDITOR
Calling All Fast-Growing Companies Join Crain's renowned Fast 50 lista ranking of the 50 fastest-growing companies in the Chicago area. The top 50 companies will be featured in our print and digital publication on June 19. APPLY BY FEBRUARY 24 | no application fee ChicagoBusiness.com/Fast50Apply Questions? Contact Sophie Rodgers at sophie.rodgers@crain.com.
CRAIN'S CHICAGO BUSINESS
BRANDON JOHNSON Cook County commissioner
PRIVACY
THE REASON WHY LUXURY MARKET HOMEBUYERS USE
CHICAGO TITLE LAND TRUST COMPANY
2022
HOME SALES
BY DENNIS RODKIN
e extreme upper end of the Chicago-area housing market does its own thing, disregarding the path of the overall residential real estate market.
Consider the gap between these two gures: In 2022, the number of homes sold in the nine-county metropolitan area dropped by nearly 19%. In the same period, sales of homes at $4 million and up rose by almost 33%.
e spread shows not only how much rising interest rates and fears of a recession weighed down on the housing market overall, but how much people with the means to buy at $4 million or more shrugged it o .
People of means "have been very optimistic," says Chezi Rafaeli, the Coldwell Banker agent who represented both buyer and seller in a $20 million sale of the penthouse at the Trump International Hotel & Tower in March. It was the second-highest price paid for a Chicago-area home in the year that just ended.
at optimism, Rafaeli and other agents who work the upper-end market say, springs from a few places. Among them are record-setting gains in the stock market and other investment vehicles in recent years, and the relatively low cost of buying elite homes here compared to places like Manhattan, Palm Beach, Aspen and other gilt-edged locales.
From so many different angles, 2022 was a record year at the upper end
PRICIEST CRAIN'S CHICAGO BUSINESS • FEBRUARY 6, 2023 13 ANGIE MCMONIGAL
PHOTOGRAPHY
RIGHT: Seven of the homes on this year's list, including the No.1 sale, were at the St. Regis in Lakeshore East.
See HOMES on Page 14
ABOVE: The No. 2 sale was raw space at the Trump International Hotel & Tower.
Upper end of home market soared in 2022
CONTINUED FROM PAGE 13
Many of the buyers who put multiple millions into a Chicago home last year "are people who love Chicago and don't want to be anywhere else," Rafaeli says. " ey believe it's going to be better in a few years, ve years, 10 years, and they want to buy that glamorous home now."
For years, $4 million was the line above which only about 50 transactions landed. But in the past two years, the bottom price of the extreme upper end of 50 homes has gone up $1.5 million, or 39%, to $5.5 million.
Mona Hellinga isn't surprised. For high-net-worth people, "everything came together in 2022," she says, whether it was the performance of their other assets, selling a previous home for a boom-years high price or super-low mortgage rates at the start of the year.
Yes, the wealthy took out mortgages, particularly when nancing was epochally cheap. " ey may have paid cash upfront for the house," says Hellinga, a Berkshire Hathaway HomeServices Chicago agent who specializes in Lake Forest and Lake Blu . "But if it's to their advantage, they go get a mortgage after the sale."
Hellinga represented the as-yet-unidenti ed buyer who in November paid almost $13 million for a lakefront estate in Lake Forest sold by the heirs of the late Nancy Hughes, widow of moviemaker John Hughes.
It was the highest price anyone paid for an openly listed suburban Chicago home in 2022. A Winnetka deal at $16 million was between neighbors for a property that wasn't listed for sale.
Like many agents working the upper reaches of the market, Hellinga wouldn't comment on the speci cs of her $13 million buyer. More generally, she said, the big-ticket buying on the North Shore in large part has been people "who aren't comfortable with what's going on in the city anymore." She said the buyers in several of her 2022 transactions t that description, more than the usual group of people who move to the suburbs when it comes time to raise kids.
Yet the city is not being drained of upper-end buyers. Of the top 50 sales in 2022, 17 were in the suburbs, 33 in the city. In the top 20 sales, eight were in the suburbs, 12 in the city.
"One thing I've learned in my years in Chicago is people aren't giving up on Chicago," Rafaeli said. "Why should they? It's one of the most beautiful cities in the world."
e year's highest-priced sale was a penthouse at the new St. Regis tower, a $20.57 million purchase by the family of a Mexican mining billionaire. None of the parties there has commented publicly, and the agents for both
sides did not respond to requests for comment for this article.
It's one of seven condos that sold in the building for $5.5 million or more in 2022. Some of these purchase decisions were made years in advance, while the undulating glass tower designed by Studio Gang was under construction.
Magellan Development, the developer of the 101-story St. Re-
gis, declined to make its condo sales executives available for interviews. e developer's communications leader echoed Rafaeli's belief that central Chicago is magnetic. "Buyers are bullish on Chicago, especially in the downtown area where dining, entertainment, recreational, cultural and educational possibilities are in abundance," said the statement prepared by Rob Pontarelli, Ma-
gellan's senior vice president of marketing.
From so many di erent angles, 2022 was a record year at the upper end. Nine properties sold for $10 million or more in 2022, including two at $20 million or more. Both are record gures. In 2021 there were three sales at $10 million or more, none higher than $12.55 million.
In fact, several of these sales
were for an un nished product and will result in far higher values when the home is complete. ey include:
 e Trump penthouse, sold as 14,260 square feet of un nished space.
 e Ishbia family's purchase of a $16 million Winnetka mansion they intend to tear down to make way for a new mansion on that and two adjacent properties. e two others, purchased in previous years, cost a combined $17.7 million.
 A $12.75 million lakefront home in Winnetka whose buyers, homebuilders, told Crain's they'll replace the old mansion with a new one.
 An unidenti ed buyer's $9 million purchase of a string of four lots in Lincoln Park.
Here is Crain's annual list of the 50 highest-priced home sales of the year in the nine-county metropolitan area.
14 FEBRUARY 6, 2023 • CRAIN'S CHICAGO BUSINESS
VHT STUDIOS
This home on Ardsley Lane in Winnetka sold for $6.76 million in August. In the suburbs, Winnetka had the most home sales with nine. Next were Lake Forest with three and Lake Blu with two.
The 47th oor pool terrace at the St. Regis tower in Lakeshore East. The most popular Chicago ZIP code on the list was 60614 (Lincoln Park) with 11 homes. That was followed by 60601 (Lakeshore East) and 60610 (Gold Coast) with seven apiece, and 60611 (Streeterville/North Michigan Avenue) with four.
150 125 100 75 50 25 0 NUMBER OF SALES AT $4 MILLION OR MORE 20152016201720182019202020212022 50 42 46 73 52 47 101 135
Two of the sales on this year's list were at Lincoln Park 2550 on Lakeview Avenue. Both transactions were for about $5.8 million.
RACHEL KRUEGER/JAMESON SOTHEBY'S INTERNATIONAL REALTY
ANDREW MILLER PHOTOGRAPHY
Three of the sales on the list were from 9 W. Walton in the Gold Coast neighborhood.
CRAIN'S LIST CHICAGO'S PRICIEST HOME SALES OF 2022
All sales in 2022. Ranked by purchase price.
1
EAST WACKER, CHICAGO 60601
Purchase price: $20.57 million
Square feet: 10,000
Bedrooms/bathrooms: 4 BR/4.5 BA
Purchase date: Sept. 21
Buyer: Erie LLC (German Larrea)
Seller: Magellan
Neighborhood: Lakeshore East
2
NORTH WABASH, CHICAGO 60611
Purchase price: $20.00 million
Square feet: 14,260
Bedrooms/bathrooms: 5 BR/8 BA
Purchase date: March 7
Buyer: 2219 St James LLC (Bryan
Cressey, Iliana Sweis)
Seller: Vistex Pinnacle LLC (Sanjay Shah)
Neighborhood: North Michigan Avenue
3
WEST WALTON, CHICAGO 60610
Purchase price: $17.40 million
Square feet: 7,100
Bedrooms/bathrooms: 5 BR/6 BA
Purchase date: March 11
Buyer: Walton St 3400 Trust (Steven A.
Crown)
Seller: Paul Greenwalt trust, Axel 2018
Trust
Neighborhood: Gold Coast
4 5 6
SHERIDAN ROAD, WINNETKA 60093
Purchase price: $16.00 million
Square feet: 9,958
Bedrooms/bathrooms: 6 BR/7 BA
Purchase date: July 8
Buyer: Orchard Trust (Justin and Kristen
Ishbia)
Seller: Leo and Milena Birov
NORTH MAYFLOWER ROAD, LAKE FOREST 60045
Purchase price: $12.93 million
Square feet: 11,846
Bedrooms/bathrooms: 6 BR/8 BA
Purchase date: Nov. 17
Buyer: David and Heather Strong
Seller: Vista Del Lago LLC (Nancy Hughes estate)
SHERIDAN ROAD, WINNETKA 60093
Purchase price: $12.75 million
Square feet: NA
Bedrooms/bathrooms: 7 BR/4 BA
Purchase date: Aug. 15
Buyer: Chicago Title Land Trust
Seller: Challenger family
7
8
WILLOW ROAD, WINNETKA 60093
Purchase price: $11.25 million
Square feet: 7,934
Bedrooms/bathrooms: 7 BR/10.5 BA
Purchase date: June 12
Buyer: Willow Trust Manager LLC
Seller: Henry Sugar LLC
EAST WALTON, CHICAGO 60611
Purchase price: $10.23 million
Square feet: 7,400
Bedrooms/bathrooms: 5 BR/6 BA
Purchase date: Oct. 14
Buyer: Juno Properties LLC
Seller: Ken Gri n
Neighborhood: Gold Coast
9
This home on Deerpath Road in Lake Forest sold for $5.65 million in November. This condo on East Grand in Chicago sold for $5.73 million.
10
NORTH MOHAWK, CHICAGO 60614
Purchase price: $10.00 million
Square feet: 11,000
Bedrooms/bathrooms: 7 BR/8 BA
Purchase date: June 30
Buyer: Mohawk Partners II LLC
Seller: Mohawk Partners LLC
Neighborhood: Lincoln Park
11
EAST WALTON, CHICAGO 60611
Purchase price: $9.40 million
Square feet: 6,400
Bedrooms/bathrooms: 4 BR/4.5 BA
Purchase date: Oct. 28
Buyer: AJR Residence Trust
Seller: Scott and Elyssa Saldana
Neighborhood: Gold Coast
EAST WACKER, CHICAGO 60601
Purchase price: $9.20 million
Square feet: 5,734
Bedrooms/bathrooms: 4 BR/4.5 BA
Purchase date: June 10
Buyer: Latte LLC
Seller: Parcel C LLC (developer Magellan)
Neighborhood: Lakeshore East
12
NORTH ORCHARD, CHICAGO 60614
Purchase price: $9.00 million
Square feet: 15,000
Bedrooms/bathrooms: 6 BR/8.5 BA
Purchase date: Oct. 12
Buyer: 1905 N Orchard LLC
Seller: BGD&C
Neighborhood: Lincoln Park
13
14
EAST WACKER, CHICAGO 60601
Purchase price: $8.97 million
Square feet: 6,253
Bedrooms/bathrooms: 4 BR/4.5 BA
Purchase date: April 29
Buyer: Chicago Title Land Trust
Seller: Parcel C LLC (developer Magellan)
Neighborhood: Lakeshore East
15
WEST WALTON, CHICAGO 60610
Purchase price: $8.96 million
Square feet: NA
Bedrooms/bathrooms: NA
Purchase date: Jan. 13
Buyer: Chicago Title Land Trust
Seller: James and Stephanie Letchinger
Neighborhood: Gold Coast
EAST WACKER, CHICAGO 60601
Purchase price: $8.93 million
Square feet: 5,600
Bedrooms/bathrooms: 4 BR/4.5 BA
Purchase date: March 23
Buyer: 363 E Wacker LLC
Seller: Parcel C LLC (developer Magellan)
Neighborhood: Lakeshore East
CRAIN'S CHICAGO BUSINESS • FEBRUAR Y 6, 2023 15
This home on North Orchard in Chicago sold for $8.65 million in February 2022.
ANDREW MILLER PHOTOGRAPHY LISTED BY ANNIE ROYSTER LENZKE OF THE DAWN MCKENNA GROUP, COLDWELL BANKER REALTY
This home on Landsdowne Lane in Lake Blu sold for $7.65 million in March.
VHT
COLDWELL BANKER
STUDIOS
16 FEBRUARY 6, 2023 • CRAIN'S CHICAGO BUSINESS CRAIN'S LIST CHICAGO'S PRICIEST HOME SALES OF 2022 All sales in 2022. Ranked by purchase price. This home on North Dayton in Chicago sold for $5.94 million in June. JEFF LOWE/COMPASS This home on North Howe Street in Chicago sold for $6.0 million in August. JAMESON SOTHEBY'S INTERNATIONAL REALTY MATT LARICY OF AMERICORP LTD This home on North Greenview in Chicago sold for $6.5 million. This condo on West Washington in Chicago sold for $5.5 million in 2022. RankAddress Purchase price (millions) Square feet Bedrooms/ bathrooms Purchase date Buyer(s) Seller(s) Neighborhood 16 EAST WACKER, CHICAGO 60601 $8.85 6,3864 BR/4.5 BAFeb. 24Frank L. Gurtz trust Parcel C LLC (developer Magellan)Lakeshore East 17 NORTH ORCHARD, CHICAGO 60614 $8.65 8,4106 BR/6.5 BAFeb. 4Thomas J. Formolo trust Elizabeth Foster, Michael WalshLincoln Park 18 NORTH MOHAWK, CHICAGO 60614 $8.10 7,4646 BR/5 BAMarch 25 Chicago Title Land Trust Harry Seigle Lincoln Park 19 LANSDOWNE LANE, LAKE BLUFF 60044 $7.65 8,1887 BR/8.5 BAMarch 18 Big Sky Advisors LLC Margaret and Ed Fiorentino 20 PROSPECT AVENUE, WINNETKA 60093 $7.52 NA6 BR/9 BAAug. 8 Chicago Title Land Trust Chicago Title Land Trust 21 ROSEMARY ROAD, LAKE FOREST 60045 $7.50 11,6136 BR/7 BAAug. 1 Chicago Title Land Trust Michelle and Brian Flynn 22 COUNTY LINE ROAD, HINSDALE 60521 $7.50 13,8798 BR/8 BAMay 18 505 S County Line Rd Hinsdale IL LLC Fred, William and Jay Krehbiel trusts 23 SHORE ACRES DRIVE, LAKE BLUFF 60044 $7.09 10,4056 BR/9.5 BAApril 12 North Star Trust Co. William and Karen O'Kane 24 WEST BURTON PLACE, CHICAGO 60610 $7.00 10,0006 BR/8 BAJuly 11 Chicago Title Land Trust, Jazz Trust Lowell and Caryn Kra Gold Coast 25 WEST WALTON, CHICAGO 60610 $6.90 NA3 BR/4 BASept. 26 Chicago Title Land Trust Sandy Mack (father of Khalil Mack)Gold Coast 26 LEE COURT, BURR RIDGE 60527 $6.90 17,1206 BR/7.5 BAMarch 186679 Lee Court LLC (Carmela Wallace) Rocco Salviola 27 ARDSLEY ROAD, WINNETKA 60093 $6.76 17,1976 BR/5 BAAug. 12 Colleen Mather trust, Jay Krehbiel trust David and Whitney Sinclair 28 NORTH ASTOR, CHICAGO 60610 $6.50 10,0006 BR/8 BAJan. 5 Joseph and Whitney Hu msith trusts Teresa and Matthew AndresenGold Coast 29 NORTH GREENVIEW, CHICAGO 60613 $6.50 NA7 BR/7 BAJan. 21 Chicago Title Land Trust Daniel and Katherine Adamany Graceland West 30 WHITEBRIDGE HILL ROAD, WINNETKA 60093 $6.30 3,4064 BR/3.5 BAMarch 1 Chicago Title Land Trust Edgar Jannotta 31 TAYLORSPORT LANE, WINNETKA 60093 $6.28 7,4335 BR/5.5 BASept. 13 Chicago Title Land Trust Craig and Jennifer Niemann 32 WHITEBRIDGE HILL ROAD, WINNETKA 60093 $6.25 2,8124 BR/4 BAOct. 4 Henry Sugar LLC (Brian Spaly)Daniel V. and Karen A. Considine 33 EAST WACKER, CHICAGO 60601 $6.17 4,5684 BR/7.5 BAMay 23N2S2 LLC (Navratan and Sudha Gupta) Parcel C LLC (developer Magellan)Lakeshore East
CRAIN'S CHICAGO BUSINESS • FEBRUAR Y 6, 2023 17
This home on North Burling Street in Chicago sold for $5.8 million in June.
RankAddress Purchase price (millions) Square feet Bedrooms/ bathrooms Purchase date Buyer(s) Seller(s) Neighborhood 34 WEST SUPERIOR, CHICAGO 60654 $6.10 3,7053 BR/3.5 BAJune 1Four Powers LLC (manager John W. Brewer Jr.) JDL Development River North 35 EAST WACKER, CHICAGO 60601 $6.05 4,6384 BR/7.5 BAJune 17 Chicago Title Land Trust Chicago Title Land Trust Lakeshore East 36 NORTH HOWE, CHICAGO 60614 $6.00 8,5007 BR/6 BAAug. 1Jerrod Melman Jennifer L. and Stephen A. SullivanLincoln Park 37 SURFSIDE PLACE, GLENCOE 60022 $6.00 5,4817 BR/8 BADec. 1 BMW Harrison LLC (Steve Snower)Susan Schulman, Elyse Sollender 38 NORTH DAYTON, CHICAGO 60614 $5.94 9,1827 BR/7.5 BAJune 24 Chicago Title Land Trust Chicago Title Land Trust Lincoln Park 39 NORTH LAKEVIEW, CHICAGO 60614 $5.83 4,7004 BR/4.5 BANov. 10 B&S 2550 Lakeview LLC B&S 2550 Lakeview LLC Lincoln Park 40 NORTH KENMORE, CHICAGO 60614 $5.83 6,6006 BR/7 BAJune 10 K&ZR Home LLC Barrett Homes LLC Lincoln Park 41 NORTH STATE PARKWAY, CHICAGO 60610 $5.80 9,6007 BR/6.5 BAJuly 12 Chicago Title Land Trust 1432 North State Parkway LLC (Jerry Lasky) Gold Coast 42 NORTH BURLING, CHICAGO 60614 $5.80 8,8306 BR/7.5 BAJune 6 Chicago Title Land Trust Chicago Title Land Trust Lincoln Park 43 NORTH LAKEVIEW, CHICAGO 60614 $5.80 4,7004 BR/4.5 BAFeb. 2 BS 2550 Lakeview LLC William and Sharon KozekLincoln Park 44 EAST GRAND, CHICAGO 60611 $5.73 4,7983 BR/3.5 BAMarch 10Diane and Mike Sands Related Midwest Streeterville 45 NORTH BURLING, CHICAGO 60614 $5.70 4,1844 BR/4.5 BADec. 2 1935 Burling Trust Daniel J. and Chen-Chin O'ConnorLincoln Park 46 EAST DEERPATH ROAD, LAKE FOREST 60045 $5.65 13,6028 BR/9.5 BANov. 7 NA William S. Kirsch 47 WEST SUPERIOR, CHICAGO 60654 $5.65 3,6633 BR/3.5 BADec. 1 Catbirdperch LLC (Ron Saslow)NA River North 48 NORTH ASTOR, CHICAGO 60610 $5.60 9,2405 BR/7 BAMarch 30 Etai and Jodi Levine Timna1246 Astor LLC (Noah Properties)Gold Coast 49 WEST WASHINGTON, CHICAGO 60607 $5.50 4,9494 BR/5.5 BAJan. 4 Matt Wilson trust Torikago LLC, 904 W Washington LLC West Loop 50 INDIAN HILL ROAD, WINNETKA 60093 $5.50 6,0435 BR/2 BAMarch 24 Chicago Title Land Trust Margaret Stone Bowen trust JAMESON SOTHEBY'S INTERNATIONAL REALTY JAMESON SOTHEBY'S INTERNATIONAL REALTY JEFF LOWE/COMPASS
@PROPERTIES CHRISTIE'S INTERNATIONAL REAL ESTATE
@PROPERTIES CHRISTIE'S INTERNATIONAL REAL ESTATE
This home on North Kenmore in Chicago sold for $5.83 million in June.
This
home on Rosemary Road in Lake Forest sold for $7.5 million in August.
This
home on Taylorsport Lane in Winnetka sold for $6.28 million.
Includes homes sold in Cook, DeKalb, DuPage, Grundy, Kane, Kendall, Lake, McHenry and Will counties and reported in real estate listings or public records by Jan. 31, 2023. Purchase price is rounded to the nearest thousand; only those homes that share a ranking number have identical full prices. Researched by Dennis Rodkin and Sophie Rodgers.
ARCHITECTURE / DESIGN
Fujikawa Johnson Gobel Architects, Chicago
Fujikawa Johnson Gobel Architects is pleased to announce the promotion of Michael Cukla ALA to Senior Associate.
Mike is a registered architect with 11 years of design and project management experience. He joined FJG in 2014, quickly honed his design and PM skills, and now heads-up our aviation projects. He has also completed numerous interior and base building renovation projects. His technical pro ciency and creative problemsolving skills are only matched by his high degree of customer care.
BANKING / FINANCE
Amalgamated Bank of Chicago, Chicago
Amalgamated Bank of Chicago (ABOC) is proud to announce the promotion of William (Bill) Kerth to Executive Vice President and Chief Credit Of cer. Bill oversees the Bank's commercial and retail loan areas and the provision of banking services to the Bank's commercial, union, and government customers. He serves as Chairman of the Bank's Loan Committee and also serves on the Bank's Senior Executive Management Committee. Bill has been in banking for 40 years and joined the Bank in 2017.
BANKING / FINANCE
Amalgamated Bank of Chicago, Chicago
Amalgamated Bank of Chicago is excited to share that Christopher Jenkins has been promoted to Senior Vice President, Commercial Lending. Chris lends across most commercial real estate asset types, including construction and rehab loans, with a focus on lending to business owners and their investments. He has a bachelor's degree in Finance from the University of Illinois, Urbana-Champaign, and has been lending in Chicago's diverse neighborhoods for almost 20 years. Chris joined the Bank in 2016.
BANKING / FINANCE
Republic Bank of Chicago, Oak Brook Republic Bank, serving Chicagoland since 1964, is pleased to welcome Mike Cherwin as Executive Vice President and Chief People Of cer. Mike brings over twenty years of executive experience to the Bank's leadership team, with an extensive background in leadership, organizational development, human resources information systems, and employee engagement. He also held the role of HR Director at Cristo Rey Network, the largest network of high schools in the country enrolling only low-income youth.
CLOUD-BASED SOFTWARE
LEGAL
Benesch Law, Chicago
Levin Ginsburg, Chicago
Littler Mendelson, Chicago
Neumarker Razzino
WorkForce Software, Livonia, MI WorkForce Software, the rst global provider of integrated employee experience and workforce management solutions, announced the addition of two seasoned SaaS executives to its leadership team to support the company's continued business growth, geographic expansion programs and uphold its position as the number one workforce management software provider in the market. Nicole Neumarker joins WorkForce Software as Chief Technology Of cer and Bill Razzino joins the company as Chief Financial Of cer.
ENGINEERING / CONSTRUCTION
Milhouse Engineering and Construction, Inc., Chicago
Shane Jefferies has been promoted to Vice President of Information Technology and Strategic Innovation at Milhouse Engineering and Construction, Inc. He has successfully grown the technology group and managed the organization's systems, aiding in rapid organizational growth. His leadership is essential in how technology is utilized to accelerate business at Milhouse. Shane ensures that IT systems and people are effectively functioning at peak capacity while maintaining sustainable security.
LAW
Bradford & Gordon, Chicago
Burcu Ozadali has been promoted to Partner. She has represented clients in all aspects of divorce litigation including highasset divorces, postdecree modi cations, grandparent visitation, and pre- and post-nuptial agreements. Burcu has contributed to the Illinois Institute for Continuing Legal Education on topics such as child abuse in custody/ visitation disputes, has volunteered representing survivors of domestic abuse and as a mentor for high school students, and is uent in Turkish.
Alejandro Amezcua has joined Benesch as a Partner in the rm's Real Estate & Environmental Practice Group. Alejandro's practice focuses on real estate nance, commercial lending, development, redevelopment, investments, acquisitions and dispositions in both single-asset transactions and multi-property portfolio transactions. He represents developers, investors, lenders, and other institutional and noninstitutional investors.
Levin Ginsburg is pleased to announce that Edward R. McMurray has joined the rm as an Associate Attorney. Edd is a recent graduate of the University of Illinois Chicago School of Law, cum laude. He obtained his B.S. in Economics from DePaul University, and an M.B.A. from Elmhurst University. Edd will focus his practice in all areas of commercial law. While working as a law clerk with Levin Ginsburg, Edd worked on a broad range of commercial matters and transactions.
Michael Wilder, Chicagobased shareholder at Littler, the world's largest employment and labor law practice representing management, has been elected chair of the rm's Board of Directors. Michael has been a member of Littler's board since 2021 and has held leadership positions in numerous rm committees and professional organizations, including serving on Littler's Diversity and Inclusion Council. He is a skilled litigator and a core member of Littler's Complex Litigation and Jury Trial.
NON-PROFIT
Benesch Law, Chicago
Benesch is pleased to announce that Matthew Langley has been promoted to partner in the Litigation Practice Group. Matthew is an experienced trial lawyer who focuses his practice on class actions, white collar and government investigations, af rmative recovery, and other complex civil litigation.
Benesch is pleased to announce that Jacob Marshall has been promoted to partner in the Litigation Practice Group. By combining deep experience in middle-market nancing with his knowledge of workout situations, Jacob helps both lenders and borrowers navigate distressed situations (and mitigate the risk of downside situations during the initial nancing process).
LEGAL
Dykema, Chicago
Haymarket Center, Chicago Haymarket Center is proud to welcome Heather Way Kitzes to the Board of Directors. Heather has spent nearly 20 years advocating for small businesses, and non-pro t organizations. Her current role with the Chicago Cubs includes navigating the complicated intersection of big business, community, and government. As a member of the Haymarket Board of Directors, Heather will serve as an advocate for equitable access to substance use treatment and recovery services.
LAW FIRM
Ice Miller, Chicago
Ice Miller is pleased to announce Steven Mroczkowski has joined as a partner in the rm's Construction Litigation Practice. Steve represents businesses and construction professionals throughout the design and construction process by helping them document their legal relationships, as well as asserting and protecting their rights in disputes concerning design, construction, and use of the built environment. His insight and experience add signi cant depth to Ice Miller's already robust practice.
Benesch Law, Chicago
Benesch is pleased to announce that Lee Muench has been promoted to partner in the Litigation Practice Group. A skilled and passionate litigator, Lee focuses his practice on complex commercial litigation and internal investigations. His matters include high stakes claims for breach of contract, breach of duciary duties and defamation.
Benesch is pleased to announce that Simeon Papacostas has been promoted to partner in the Intellectual Property Practice Group. Simeon is an intellectual property attorney with substantial litigation experience in federal courts. Simeon primarily focuses his practice on patent litigation in federal courts and post-grant proceedings before the patent of ce.
Susan G. Feibus has joined Dykema as Senior Counsel in its Business Litigation Practice Group. A no-nonsense lawyer with decades of appellate, trial court, arbitration and mediation experience, Feibus is an effective negotiator, clear writer and great communicator. She aligns with her clients' business goals, nds cost-effective ways to achieve them—and executes. Feibus specializes in commercial, bankruptcy, healthcare, professional liability and employment disputes.
LEGAL
Much, Chicago
PROFESSIONAL SERVICES
Smithbucklin, Chicago
Jim McNeil has been named President, Association Management at Smithbucklin, a leader in helping associations achieve growth. McNeil has more than 30 years of experience working with associations and for-pro t companies and served as a senior executive leader at Smithbucklin for more than a decade, in a variety of roles. McNeil's new role is part of a new network-based organizational structure designed to serve the dynamic and emerging needs of the association marketplace.
To order frames or plaques of profiles contact Lauren Melesio at lmelesio@crain.com or 212-210-0707
Laura Elkayam and Andrew Silver have been promoted to principal at Much, a full-service law rm with of ces in Chicago, Illinois and Newport Beach, California. Laura handles litigation involving breach of contract claims, shareholder and duciary duty disputes, and restrictive covenants as well as provides general employment counsel. Her clients span the restaurant, manufacturing, cannabis, health care, gaming, and technology industries. Andrew is a corporate attorney who represents privately held businesses and private equity rms. He often serves as outside general counsel, advising owners, investors, and C-suite executives. In his transactional work, Andrew manages mergers, acquisitions, and restructurings. Learn more at muchlaw.com.
SERVICES
Alert Protective Services, LLC, Chicago
Alert Protective Services, a leading Midwest security company, is proud to announce the election of its CEO, Jared Wasserman, to the Board of Directors of the Electronic Security and Technology Association, the premiere trade group for the security industry. Mr. Wasserman was promoted to CEO in 2019, and since then has led Alert's accelerating growth, and its introduction of several new cutting edge security systems and technologies. The ESTA is a limited, invitation-only organization.
PEOPLE ON THE MOVE Advertising Section To place your listing, visit www.chicagobusiness.com/peoplemoves or, for more information, contact Debora Stein at 917.226.5470 / dstein@crain.com
Elkayam Silver
LAW FIRM
LAW FIRM
Langley Marshall
LAW FIRM
LAW FIRM
Muench Papacostas
TAX STRATEGIES
Global tax rules take shape What's next for multinational companies?
ROBERT A. CLARY is a principal in KPMG's Chicago International Tax practice and Co-Leader of Markets for KPMG's International Tax practice in the U.S. He has more than seventeen years of experience in providing tax consulting services like cross-border tax planning; M&A planning; global controversy matters, and transfer pricing disputes for multinational public and privately held clients.
ROBERT CLARY Principal, Tax KPMG rclary@kpmg.com 312-665-2342
He has been a frequent speaker at various professional organizations including BNA-Bloomberg, Chicago Tax Club, Tax Executive Institute, and the Practicing Law Institute. Rob has served as an Adjunct Professor at the Chicago-Kent School of Law, teaching Taxation of International Transactions.
From 2013-2017 Rob was selected as a Rising Star by Illinois Supers Lawyers. In 2017, Chambers and Partners ranked Rob in their legal listing of top lawyers for taxation in Illinois. Since 2018, Rob has served on the Board of Governors for the First Tee of Greater Chicago.
On December 16, 2022, the European Union (EU) achieved unanimity for an EU Directive implementing Pillar 2 of the OECD's Based Erosion and Profit Shifting (BEPS) initiative. The Pillar 2 rules seek to ensure a minimum tax rate for large multinational companies (companies with 750 million Euro or greater of consolidated revenue), could result additional tax costs for multinational companies and in all cases will create unique
Tax Impact
As described above, the Pillar 2 rules, when enacted, are designed to subject the pro ts of large multinational companies to a 15% minimum tax rate. e rules operate by calculating the tax rate a company pays in a particular jurisdiction to con rm the minimum tax threshold is satis ed. To the extent su cient tax is not being paid, the Pillar 2 provisions are designed to impose additional tax by any of (1) the local jurisdiction itself
processes not previously required. Further, the application of which rule (the domestic top-up tax, IIR or UTPR) may apply to ensure the 15% minimum tax is paid is complex.
KPMG is assisting its clients in performing these calculations, including sensitivity analyses based on anticipated or potential changes to a company's business pro le (e.g., external M&A or internal business restructurings), to ensure companies understand the potential tax increases and can plan accordingly. As noted below, one challenge in performing detailed calculations at this point are company's ability to obtain the required data utilizing existing processes, data sources and systems.
Evaluating and Modifying Processes, Data Sources and Systems to Comply
Regardless of whether the enactment of the Pillar 2 provisions results in incremental tax costs for a given company, every company will have to comply with complex rules. at compliance burden will be signi cant and will require new calculations to be performed and other determinations to be made based on data that a company may not have previously collected. Given enactment is anticipated during 2023 with e ective
dates of 2024 and 2025, companies should begin preparing now to meet these new obligations.
As noted, a signi cant issue is that the Pillar 2 determinations require data and other information a company may not have easy access to within its organization. As such, Pillar 2 is impacting not only the tax department at a global company, but is impacting nance, accounting and IT departments who are responsible for housing and creating data that will be needed to comply.
KPMG is assisting its clients with reimagining processes, sources and systems to e ciently gather the data needed to comply with Pillar 2. In many cases, companies are taking the Pillar 2 data requirements into account in the context of large systems implementations and upgrades, including with respect to ERP systems. Companies cannot turn a blind eye to the signi cant reporting and associated data needs that Pillar 2 will create and should immediately seek to ensure readiness ahead of the e ective date.
rules and the impact the anticipated enactment of these provisions will have on their tax bills and compliance obligations. Companies are closely monitoring local county enactment of these rules to identify potential disparities from the model rules agreed to and evaluate adjustments required. 2023 will be critical for companies to prepare for the e ective date of these transformative provisions.
Some or all of the services described herein may not be permissible for KPMG audit clients and their a liates or related entities.
©2023 KPMG LLP, a Delaware limited liability partnership and a member
and complicated compliance and administrative burdens. The enactment of these provisions into local law began outside of Europe on December 23, 2022, with South Korea adopting the provisions into its law effective January 1, 2024. It is expected that other jurisdictions will continue to adopt these provisions throughout 2023 with effective dates of various provisions in 2024 and 2025. These rules will transform the way in which global companies are taxed and report their taxes globally.
WHAT ARE COMPANIES DOING NOW?
(through a quali ed domestic top up tax), (2) a parent company (through an income inclusion rule or "IIR") or (3) a related entity (through an undertaxed pro ts rule or "UTPR").
ere is signi cant complexity to calculations as they are based on new de nitions of both income (referred to as "GloBE" income) and taxes (referred to as "covered taxes"). While grounded in nancial statement concepts, the calculations are unique to the Pillar 2 rules and as discussed below, require companies to gather information from various nancial systems and develop
nature
to address the circumstances of any
or
WHAT'S NEXT?
Multinational companies are signi cantly focused on the Pillar 2
Although we endeavor to provide accurate and timely information, there can be no guarantee that such information is accurate as of the date it is received or that it will continue to be accurate in the future. No one should act upon such information without appropriate professional advice a er a thorough examination of the particular situation. Be
Get
rm of the KPMG global organization of independent member rms a liated with KPMG International Limited, a private English company limited by guarantee. All rights reserved. e KPMG name and logo are trademarks used under license by the independent member rms of the KPMG global organization. e information contained
ready for tax's next big thing before it's a big thing
herein is of a general
and is not intended
particular individual
entity.
ahead of new challenges with our tech-enabled, insights-led approach Learn more at tax.kpmg.us © 2023 KPMG LLP, a Delaware limited liability partnership and a member firm of the KPMG global organization of independent member firms affiliated with KPMG International Limited, a private English company limited by guarantee. NDP420905-1A THOUGHT LEADER REPORT
SPONSORED CONTENT
The Pillar 2 rules seek to ensure a minimum tax rate for large multinational companies, which could result in additional tax costs for multinational companies, and in all cases will create unique and complicated compliance and administrative burdens.
With interest rates on the rise, consider other tax-ef cient borrowing strategies to structure debt, grow net worth
ERICA DUNCAN serves as senior vice president of PNC Private Bank in the Midwest, West and international regions. Her team focuses on cash, credit management solutions for high net-worth individuals and families.
BENEFITS AND CONSIDERATIONS OF INVESTMENT LOANS
BENEFITS
CONSIDERATIONS
ERICA DUNCAN
Duncan has more than 20 years of experience in wealth management, corporate banking, and retail lending. She earned a bachelor's degree in Finance from the University of St. Francis and an MBA from University of Chicago. She serves as a board member for the Chicago Foundation for Women.
Have your eye on a vacation property, second home or investment property? Scanning the news may give you second thoughts as to whether now is the right time to buy. Evaluating a large nancial decision is prudent in any environment, but unpredictable interest rates don't automatically mean it's best to delay.
ere are many considerations to weigh when structuring debt as part of a tax-e cient strategy. Many investors focus on growing their net worth by managing the asset side of their personal balance sheets. However, using debt as part of an overall wealth strategy can help investors maintain and grow their net worth and achieve their nancial goals.
Mortgage and investment loans o er the opportunity for signi cant tax deductions – potentially reducing the cost of borrowing and helping grow
loan proceeds are used to acquire, construct or improve the residence which secures the loan.
Home Equity Loans
Interest paid on home equity loans may also be tax deductible despite the limits on deductions from mortgage loans. Borrowers who buy, build or improve their primary or secondary residence with home equity loan proceeds can deduct the interest as long as the combined debt from the mortgage and home equity loan does not exceed the $750,000 limit.
Investment Loans
Investors may be able to deduct the interest paid on loans where the proceeds are used to acquire taxable investments as long as the proceeds of the loan are traceable to the qualifying activity. Deductions are uncapped as long as investment income is at least
•Interest deductibility is uncapped: Unlike the mortgage interest deduction, there is no limit to the amount of interest you can deduct as long as the investment income is at least as much as the borrowing costs.
•Deductions can be carried forward: If the interest cost exceeds the investment income during the year, the deduction can be carried forward inde nitely.
•Investment Types:
Investments must be taxable in order to claim the deduction. For example, a tax-exempt municipal bond portfolio would not qualify.
•Income Types:
Income against which the deduction may be taken includes interest, dividends, annuity income and royalties; quali ed dividends and net capital gains may be included by election on IRS Form 4952. By making the election you forego the lower tax rate that normally applies to such income in order to increase investment income.
•Entity Treatment:
Special rules apply for entities including limited liability companies, limited partnerships and operating businesses.
an investment portfolio – even in a volatile interest rate environment.
How can borrowing during a tough economy work for you? Consider three options:
Mortgage Loans
In 2018, the Tax Cuts and Jobs Act lowered the home mortgage interest deduction from $1 million to $775,000. According to the Internal Revenue Service (IRS), taxpayers can deduct residential mortgage interest on up to $750,000 of principal balances for one primary and one secondary residence as long as
as much as the borrowing costs and can also be carried forward if the interest exceeds investment income in a given year. e taxpayer must itemize and forego the standard deduction in order to claim this type of deduction.
Considering a Tax-E cient Strategy
Determining how or if debt can be a tax-e cient strategy to grow longterm wealth is not a one-size- ts-all determination. When considering how to best structure liabilities to t in a wealth management plan, it is critical to consult both a tax advisor
and a banking advisor. In the example of the purchase of an investment property, a team of advisors can help determine how to structure deductions based on factors such as the purchase price of the property, available liquid funds, market conditions and future nancial goals.
Volatile economic times demand that investors exercise caution and evaluation when making big financial decisions. Still, the tax savings realized from strategic investments can help fulfill longterm wealth goals and keep investors from sitting on the sidelines in
an unpredictable interest rate environment.
Learn more about PNC Private Bank's tailored wealth and nancial planning solutions at https://www.pnc.com/en/ personal-banking/private-bank.html.
The PNC Financial Services Group, Inc. ("PNC") uses the marketing name PNC Private BankSM to provide investment consulting and wealth management, fiduciary services, FDICinsured banking products and services, and lending of funds to individual clients through PNC Bank, National Association ("PNC Bank"), which is a Member FDIC and to provide specific fiduciary and agency services through PNC Delaware Trust Company or PNC Ohio Trust Company. PNC does not provide legal, tax, or accounting advice unless, with respect to tax advice, PNC Bank has entered into a written tax services agreement. PNC Bank is not registered as a municipal advisor under the Dodd-Frank Wall Street Reform and Consumer Protection Act. Bank deposit products and services are provided by PNC Bank, National Association, Member FDIC "PNC Private Bank" is a service mark of The PNC Financial Services Group, Inc. ©2023 The PNC Financial Services Group, Inc. All rights reserved. INV PB PDF 0123-037-2182903 Everyone's "why" is different. And we want to hear all about yours, because the answer gets to the heart of everything that's important in life. Asking why can lead you to your ultimate purpose, your reason for working so hard, for protecting what's valuable and for passing on what you've achieved. We'll work with you on the how. You just tell us, what's your why? Let's talk about your why. Call Erica Duncan, SVP, Regional Banking Director, at 312-338-2228, or visit pnc.com/privatebank. What's your why? WEALTH PLANNING | INVESTMENT MANAGEMENT | CREDIT AND CASH MANAGEMENT | TRUST AND ESTATE ADMINISTRATION I WANT TO ENJOY THE RETIREMENT I WORKED SO HARD FOR. Best Private Bank for New Customer Segments Best Private Bank in the Southwest
SPONSORED CONTENT
Volatile economic times demand that investors exercise caution and evaluation when making big nancial decisions.
senior vice president and regional banking director
PNC Private Bank
THOUGHT LEADER REPORT TAX STRATEGIES
To place your listing, contact Suzanne Janik at (313) 446-0455 or email sjanik@crain.com www.chicagobusiness.com/classi eds
CAREER OPPORTUNITIES
CAREER OPPORTUNITIES
Custom Content Manager
Crain's Content Studio, the content marketing division of Crain s Chicago usiness, is seeking a creative, collaborative Custom Content Manager to lead the ideation, implementation and revenue growth of custom content campaigns for our business partners across a variety of pla orms from digital and print publishing to virtual and live events. his is a hybrid position with some in-person office meetings re uired.
Visit Crain.com/Careers/ for more information and available positions
CAREER OPPORTUNITIES
Journalism Positions
CAREER OPPORTUNITIES
Modern Healthcare, the leading source for healthcare business news, is adding to our collaborative newsroom overlooking Millennium Park. Our audience is healthcare industry executives, policymakers and decision-makers. Our goal is to shape policy and hold organizations accountable. Positions will work a hybrid schedule from our Chicago office.
Web Producer
Are you a digitally savvy journalist with a strong news judgment, experience optimizing editorial content for the web and social media and an interest in creating great user experiences?
CAREER OPPORTUNITIES
We are seeking a Web Producer to work with our reporters, editors, data experts and graphic professionals to expand our audience and engage our readers.
Healthcare Reporters
We seek an aggressive Reporter who will dig deep to develop the robust sources necessary to break news on the rapidly changing insurance industry as part of a two person team covering this important beat.
We are also adding a Reporter to cover post-acute care organizations and the growing movement in medicine to care for patients outside the hospitals.
Visit Crain.com/Careers/ for more information and available positions
Advertising Section
CLASSIFIEDS
Find your next corporate tenant or leaser. Connect with Suzanne Janik at sjanik@crain.com for more information.
OPPORTUNITIES
OPPORTUNITIES
OPPORTUNITIES
OUR
READERS ARE 125% MORE LIKELY TO INFLUENCE OFFICE
CAREER
CAREER
CAREER
CAREER OPPORTUNITIES
OPPORTUNITIES
CAREER OPPORTUNITIES CAREER
CRAIN'S CHICAGO BUSINESS • FEBRUARY 6, 2023 21 AUCTIONS advertising opportunities available To advertise contact Suzanne Janik sjanik@crain.com 312-659-0076
OPPORTUNITIES
CAREER
Structure and function of Chicago's City Council shapes city governance
aldermen each represent, on average, 53,931 residents, while in New York the number is one council member for 166,030 people, and in Los Angeles it's 256,620 people per council member.
Now, as Chicago grapples with challenges ranging from violence and public education to economic opportunity and staggering pension debt, some say it's time to consider whether the structure and function of its City Council is well suited to the demands of a new era of government, or whether a change is in order.
As the machine grinds to a stop, "a lot of those who have long beneted (from the city's governmental system) see that Chicago may not be Chicago for much longer if we continue on this path," warns Joe Ferguson, the city's inspector general from 2009 to 2021.
Despite the city's history of political corruption, the answer isn't cut and dried: Any substantial reform comes with trade-o s and the potential for unintended consequences, while the quirky current system has unique challenges. For example, while the low ratio of aldermen per resident means that most aldermen are accessible, 50 wards also means 50 ward o ces. e city budget allows for just three sta members in addition to the alderman, compared to an average of about seven sta ers in New York and up to three dozen in Los Angeles.
Small sta s in Chicago mean that aldermen are perpetually scrambling to keep up with the demands of constituent services— but bringing the sta sizes into parity with New York would add a huge expense to an already cashstrapped city.
"Talk to every single one of my former colleagues and they'll say that their o ce was either always underwater or on the verge of being underwater," says Ameya Pawar, who served two terms as 47th Ward alderman from 2011-19. "It's akin to playing Whac-A-Mole."
One reason why Chicago's government looks di erent from peer cities is that the city largely avoided several waves of municipal reform that swept across the country during the 20th century.
is year marks the hundredth anniversary of Chicago's last City Council shake-up, when it adopted its current model of 50 aldermen representing 50 wards; before 1923, the city had 70 aldermen representing 35 wards. Over the last century, Chicago tinkered around the margins but mostly remained a last bastion of the style of wardbased governance that was popular in the fast-growing American cities of the Industrial Revolution.
at system has its roots in bene t societies that helped groups of immigrants settle into communities in the 19th century, then was grafted into the government itself, says Ferguson.
" at's what we're tied to," he says. "It isn't done this way anywhere else."
Uniqueness is not inherently
good or bad, and not every reform has been a hit in every circumstance: Cincinnati dropped its "strong mayor" system in favor of a city manager in 1925, for example, only to change course two decades ago and grant its mayor additional powers. And Chicago's highly localized approach has its perks: Sometimes it's nice to be able to call an alderman who wants your vote, instead of getting lost in a City Hall call-center doom loop.
But that approach can go too far if aldermen are re-elected primarily based on ward services, reducing their incentive to work together on citywide issues. And that's exactly how Chicago's council has operated, according to former seven-term Ald. Joe Moore.
" roughout most of the city's history, if you didn't deliver ward services and tend to constituent needs in an e ective manner, you were voted out. It didn't matter what you did policy-wise," says Moore.
e case for structural change is complicated. ere's no expert consensus or empirical evidence that there's a single, best way to govern a big city. But as Chicagoans prepare to vote in mayoral and City Council elections, leaders such as Ferguson say it's long past time for a conversation about the city's system of government.
"Structure matters in a big way," says Ann Bowman, a professor in the Bush School of Government & Public Service at Texas A&M University and an expert on city politics and administration. "Of course it matters who you elect, but structure can make a di erence in how these councils function."
CHICAGO'S MISSING 'HIGHER FORM OF LAW'
Many of the more infamous examples of 21st-century mayoral overreach in Chicago, such as Richard M. Daley's middle-of-thenight move to destroy Chicago's downtown airport or his 75-year parking meter lease, are as notable for their audacity as their consequences.
Can the mayor really just . . . do that?
Uniquely among America's largest cities, the answer is yes. at's because Chicago has no charter— the thing that would allow external accountability when the city government operates in violation of its own code.
"A charter is a higher form of law" than Chicago's municipal code, says Ferguson, likening a charter to a city constitution. "Right now, most of how we operate is based on a combination of custom, local regulation and law. e people in power can change those things anytime that they want. ey're really di cult to enforce."
Each of the 25 largest cities in the United States is governed by charter, except Chicago and Indianapolis—and the rules for Indianapolis' governance are spelled out in charter-level detail in Indiana state law. When a city government violates its charter, entities ranging from the state to private
citizens can sue to enforce compliance.
State laws and municipal codes are valuable, but a charter gives civic priorities "a lot more protection and support and existence," says Timothy Krebs, professor of political science at the University of New Mexico and an expert on urban politics.
Ferguson puts it this way: "Knowing that you can't change the rules on the y tends to promote compliance."
ere's a good reason why Chi-
Illinois adopted a new state constitution in 1970 that nally granted home-rule powers to Chicago, but didn't spark much movement to create a charter—partly because of state-level logistical hurdles and partly because of politics. Adopting a charter that would supersede the authority of the mayor and City Council wasn't much of a priority for then-Mayor Richard J. Daley, or for any of the eight Chicago mayors who have succeeded him.
With a charter, the public would have had recourse to challenge
council members to focus on legislation.
THE MANAGER MOVEMENT
cago lacks a charter: For a full century, beginning in 1870, Illinois' state constitution stopped granting charters to cities and instead centralized governing authority in Spring eld. When Chicago sought state approval for a charter in 1907, downstate legislators amended the proposed charter with enough poison-pill provisions that voters rejected it, according to research by historian Maureen Flanagan, professor emeritus at the Illinois Institute of Technology.
In the 1950s, Chicagoans again investigated a charter as part of a push for more governmental autonomy, but nothing came of it.
mayoral power plays like the bulldozing of Meigs Field or the parking meter lease.
" e parking meter deal simply couldn't have happened in most other cities" because the mayor would have been legally accountable for skirting charter-prescribed processes, Ferguson says.
Another feature of many city charters is that they include clauses mandating re-examination. Portland, Ore., for example, conducts a charter review every decade, and in November the city made changes that included the creation of a city manager— with the explicit goal of enabling
e addition of a city charter wasn't the only popular 20th-century reform that Chicago declined to adopt. Many cities, for example, shifted to a council-manager form of government, with an appointed city manager acting as an operations expert. e idea was to make cities more e cient, with reformers from groups such as the National Municipal League arguing that ward-based council members had a myopic view that inhibited the smart delivery of citywide services. In such systems, the mayor often serves a largely ceremonial role.
e model has proven e ective in lots of small and midsize cities, and some big cities such as Phoenix and Dallas have city managers. But the city manager position also comes with drawbacks related to vesting signi cant power in a single, unelected o cial.
e model "doesn't really work very well in big cities," says Krebs, "because the elected o cials are relatively weak compared to this professionalized manager."
Cincinnati had a city manager-led government for decades before shifting back toward a strong-mayor system in 2001.
22 FEBRUARY 6, 2023 • CRAIN'S CHICAGO BUSINESS
CITY
from Page 1
COUNCIL
This year marks the hundredth anniversary of Chicago's last City Council shake-up, when it adopted its current model of 50 aldermen representing 50 wards.
Frustration with the city manager boiled over just before the 2001 mayoral election in the wake of a police shooting of an unarmed Black man that sparked several days of riots.
Now the city has an empowered mayor and voters have a stronger electoral check on their city's leader—yet they're dealing with a di erent set of problems, in the form of corruption that's resulted in charges against numerous members of the Cincinnati City Council.
Chicago's municipal code mandates a mayor-appointed administrative o cer that performs some of the functions of a city manager.
e position was created in the 1950s by reform-minded Mayor Martin Kennelly, but hasn't been lled since the early 1980s—a 40year vacancy that could be grounds for a lawsuit if the position were detailed in a city charter instead of the municipal code.
e same midcentury reform groups pushing city managers also advocated that cities shrink the number of council members and add more at-large members who don't represent speci c community areas.
e 1950s Chicago reform commission advocated unsuccessfully for both changes.
" e problem was seen as these parochial aldermen who were often called little mayors because they had these efdoms," says Richard Anderson, a history professor
at Moravian University in Bethlehem, Pa., who is working on a book about Chicago's machine politics.
e reformers' hope was that atlarge aldermen would "make decisions based on what's good for the whole city."
At-large aldermen never materialized in Chicago, but plenty of peer cities have at least some at-large representatives on their city councils— ve of Houston's 16 council members are at large, for example, as are seven of Philadelphia's 17.
It's not a given that Chicago would have bene ted from such a change, though. For example, in cities such as Austin, Texas, at-large council members have come under re for overrepresenting moneyed interests. And in cities such as Houston that have split councils with both at-large and neighborhood-based members, the latter are sometimes perceived as second-class members, according to Texas A&M's Bowman.
So for better or worse, Chicago retains the same hyperlocal, ward service-driven, charterless council that it has had since the 19th century. Pawar, the former 47th Ward alderman, says responsibility for that structure rests not with the failures of long-ago reform e orts, but with voters who consistently re-elect aldermen who excel at service delivery with little regard for citywide legislation.
"We have the city that Chicagoans want. ey have voted for this
HOW MANY CITY COUNCIL MEMBERS DO CITIES HAVE?
Chicago's 50 City Council members each represent far fewer people than their counterparts in other big cities. This contributes to their tendency to focus on ward-level constituent services, as opposed to citywide policy.
consistently, and they get exactly the alders that they want," Pawar says.
GHOST OF THE MACHINE
Chicago's mayor-council system, numerous wards and lack of a charter all a ect how the city makes decisions, and thus how it functions. But those characteristics don't tell the full story, either, because the legacy of Chicago's political machine isn't contained within the city's explicit structure of governance, but rather in the spaces between the lines—much of which could be lled in with a city charter.
"Strong machines emerged in these weak political systems, because there has to be some kind of unifying force that would allow the system to function," says University of New Mexico's Krebs.
Given the legislative authority vested in the City Council, Chicago should have what's known as a "weak mayor, strong council" form of government. Yet Chicago is famous for the opposite dynamic, a tradition of exceptionally strong mayors, exempli ed by the administrations of Richard J. Daley, who leveled neighborhoods for expressways and a university campus, and his son Richard M. Daley, architect of the airport-razing and meter-selling incidents.
How does the mayor operate with such authority if the city's municipal code doesn't explicitly grant it?
Because, for one thing, several city practices discourage council members from functioning as fulledged, independent legislators, according to Ferguson, as well as former Aldermen Pawar and Moore.
One reason why is Chicago's emphasis on ward services delivered through the aldermen's o ces. Chicago is hardly alone in asking council members to divide their time between citywide legislation and ward services, but the extent to which service delivery de nes job performance in the eyes of residents is unique. at's compounded by the small sta size within each ward, which makes it challenging even to keep up with resident service requests and zoning issues.
Pawar says he was able to focus on lawmaking only because he managed to augment his ward operation with several volunteer staers. Without them, "there's no way I could have worked on citywide legislation," Pawar says.
Another unwritten City Council tradition that undergirds the mayor's power is the ability to appoint the chairs of key committees. Although the City Council does vote to con rm these appointments, traditionally the votes have been rubber stamps, which translates to lots of mayoral in uence over council deliberations. (It was a major break from precedent last fall when the council narrowly voted
down one of Mayor Lori Lightfoot's appointments.)
When committee leaders owe their positions to the mayor, it's fair to wonder about the council's independence. at's especially true given that committee chairs are assigned extra sta positions; Moore says only after he nally received a committee leadership position and two extra sta ers after 20 years on the council was his o ce "able to stay on top of things."
e mayor's control over the city budget, including appointing the city comptroller, is another factor. In New York, for example, the comptroller is elected and the budget process is a months-long a air aided by the work of an independent budget o ce with nearly three dozen employees that advises council members. Chicago's version has two sta ers.
"On paper, you've got this weak-mayor system, but all these add-ons make the mayor extremely powerful relative to the council," says Krebs.
It's been 70 years since Chicago last wrestled seriously with the form of its government. As the city transitions away from the machine era while confronting a host of pressing challenges, it has an opportunity for re-examination.
e hard part will be getting it right.
"Re-evaluation is great," says Bowman. "Knowing what will work is a whole lot more complicated."
CRAIN'S CHICAGO BUSINESS • FEBRUAR Y 6, 2023 23
JOHN R. BOEHM
53,931 citizens per member 50 166,030 citizens per member 256,620 citizens per member 143,016 citizens per member 51 15 16 NEW YORK LOS ANGELES HOUSTON 203,071 citizens per member 92,721 citizens per member 145,185 citizens per member 8 17 10 PHOENIX PHILADELPHIA SAN ANTONIO 153,512 citizens per member 92,033 citizens per member 98,349 citizens per member 9 15 10 SAN DIEGO DALLAS SAN JOSE CHICAGO Note: Mayors were not considered "city council members" in cities where the mayor votes on council business. Source: Crain's reporting