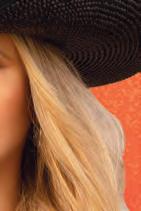 DECEMBER 2022
LAMBERT THE INTERVIEW CMA RADIO WINNERS! TOP STORIES of 2022 THE YEAR IN MUSIC
MIRANDA
Radio Is Dead. Long Live Radio.
Across many industry segments and job specialties, the country music business spent considerable time and energy this year working to find a balance between legacy broadcast media and burgeoning digital platforms. During CRS 2022 in February, Sony/Nashville Chairman/CEO Randy Goodman fended off negative reaction to the label's plans to de-emphasize promotion. "[Radio] is alive and well and will continue being a big part of our business," he said. "Radio is no longer the tip of the spear, but part of the holistic marketing mix."
While DSPs and platforms including TikTok generate the lion's share of label revenue and are more consistent music discovery vehicles, they still don't reach most of the country life group. Even so, multiple record company restructurings reflected a shifting dynamic, though radio also played its part in the slippage of a once-dominant position. As company and station headcounts kept shrinking, particularly in decision-making PD and MD roles, Warner and Sony made significant changes to their promotion structures.
Brown
Sellers
Brown expands Quartz Hill and launches Stone Country Records.
Warner Music Nashville restructures promotion department, reducing regionals, creating Radio Accounts division.
Red Street Records launches with a radio promotion team.
iHeartMedia makes companywide staff cuts.
Westwood One institutes a reduction-in-force.
KRTY/San Jose gives way to KRTY.com following sale of broadcast signal.
A s the industry – and the world – began to emerge from the pandemic, mental and emotional health became a focus. Artists and industry professional opened up about anxiety, depression and sobriety while industry organizations devoted money and resources to helping employees manage their mental health and find work-life balance.
Hearts & Minds
Widespread radio staff departures for other industries analyzed in Country Aircheck Weekly.
Meanwhile, the digital divide also manifested in the world of video – in both directions. The Academy of Country Music Awards moved from network to streaming via Amazon Prime Video in March and, a month later, the CMT Music Awards moved from cable ("what's cable TV, grandpa?") to CBS. Meanwhile, November's 56th Annual CMA Awards on ABC enjoyed a three-year rating high, making "up" the new up after years of awards show viewership declines.
Undeniably, the business changed in 2022. Unchanged is the hyper-connected, nationwide-small-town nature of the country music industry. The year's biggest hits and breakthrough artists are testament to the power of getting all country's gatekeepers and stakeholders on the same page – and that group still includes radio. As UMG/Nashville Chairman Mike Dungan said, also at CRS, "The world has been forecasting the end of broadcast radio as long as I've been in the business. It's certainly not true. It's still the straightest line – the quickest line – from A to B ... as it will be for the foreseeable future."
ACM Awards air on Amazon Prime Video.
CMT Music Awards debut on CBS.
Alpha Media launches KBAY/San Jose as sale of crosstown KRTY leaves potential Country lane in market's broadcast properties.
Audacy institutes a reduction-in-force.
Beasley makes staff cuts.
River House opens promotion department.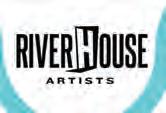 Sony restructures promotion staff around three regionals and a VP.
CMA Awards post three-year ratings high.
During Mental Health Awareness Month in May, ACM Lifting Lives awarded grant money to Music Health Alliance's Mental Health Fund. MHA also received donations and/or formed partnerships with CMA, artist Ray Fulcher's foundation and the suicide-preventionfocused Scars Foundation formed by Godsmack's Sully Erna. ACMLL also launched the Check-In digital series
A CRS 2022 panel tackled Imposter Syndrome, and Onsite CEO/Owner Miles
will host a session at CRS 2023 focused on resilience, managing anxiety and stress, optimizing awareness and reconnecting. Audacy aired its sixth annual mental-health-focused I'm Listening special featuring guests Carrie Underwood and Maren Morris. Additionally, Onsite Foundation and MusiCares held a three-day healing retreat for music industry professionals.
"The need for our services has increased more than 65% this year over last year, with mental health support
growing more than 300% over the past two years," MHA Founder/CEO Tatum Allsep said ahead of the organization's October Heal The Music Day. Concurrently, the CMA pledged $100,000 to MHA in honor of Naomi Judd, whose suicide on the eve of her Country Music Hall of Fame induction stunned and saddened the industry. The willingness of her daughters to speak openly about their mother's passing – along with industry-wide awareness heavily impacted by the pandemic – helped destigmatize mental and emotional health struggles.
Those needing support are encouraged to reach out to any of the aforementioned organizations. Likewise, SAMHSA's National Helpline (1-800-662HELP (4357)) – a confidential, free, information and referral service in English and Spanish for individuals and family members facing mental health and/or substance abuse disorders.
PAGE 3 • DECEMBER 2022
Magnolia Records hires co-VPs of promotion.
JAN. 24 JUNE 8 JUNE 30 AUG. 16 OCT. 24 JAN. 27 JUNE 17 JULY 25 OCT. 7 NOV. 9 FEB. 23 FEB. 15 MARCH 7 APRIL 11 APRIL 5 MAY 2
featuring Lindsay Ell, Brothers Osborne's JohnOsborne, Jimmie Allen, Chase Bryant, Brett Eldredge, Michael Ray and Caitlyn Smith discussing their personal mental health experiences and challenges. Likewise, CMA hosted a mental health webinar series.
Adcox
TOP STORIES
he worst of the pandemic may be in the rear view, but Country was still ailing to varying degrees in 2022. Country radio's Persons 6+ PPM national share slipped even further from last year's worst-ever 6.1 to a 6.0. NewsTalk remained the top format with a 10.9, down from a record 11.2 share in 2021. Of course, share only tells part of the story. The format hasn't had a station cume of more than a million since before the pandemic, but WUSN/Chicago managed to reach 969,300 persons in August, the largest Country cume since Oct. 2020. The average cume for Country stations in PPM markets in 2022 was 262,700, down from 2021's 277,000.
Revenue for radio's largest companies continued to recover, however. Four of the six largest publicly traded companies – iHeart , Audacy , Cumulus and Beasley – had their best post-Covid quarters in Q4 2021, with most reporting quarters this year ahead of last year's same quarters. The other two, Saga and Townsquare , have recorded their largest post-pandemic quarters this year.
As for the music, after matching a fi ve-year peak last year, country's share of total music consumption (current and catalog) slid slightly from 8.2% to 7.9%, the same level it was at in 2020 but exceeding 2019's 7.3%. Album sales plummeted 24.5% from 8.1 million units last year to 6.1 million units in 2022; three years ago, album sales accounted for 18% of Total Activity, but this year it was half that. Offsetting that decline is the continued growth of streaming, which now accounts for 89% of country consumption, whereas three years ago, that figure was 76%. Streaming Equivalent Albums jumped 10.4% from 55.2 million last year to 61.0 million units in 2022. CAC
Sources: Nielsen, Sony Music Nashville, public filings Bobbe
Dave
914 18th Avenue, South Nashville, TN 37212 615-320-1450 Publisher/CEO Lon Helton lon@countryaircheck.com Manager/Graphics, IT & Administration Kelley Hampton kelley@countryaircheck.com Coordinator/Design & Production Addie Morton addie@countryaircheck.com VP/Sales & Marketing April Johnson april@countryaircheck.com Managing Editor Caitlin DeForest caitlin@countryaircheck.com Sr. Radio Analyst Chris Huff chris@countryaircheck.com Sr. Radio Editor Monta Vaden monta@countryaircheck.com VP/GM Chuck Aly chuck@countryaircheck.com Art Direction Jerry Holthouse jerry_holthouse@comcast.net Volume 17, Issue 4, December 2022
T
Adair Drew Alexander Tori Anderson Bernie Barker Bill Barrett Bob Bateman Lonnie Bell Jerry Bentley
King" Betlejewski
Bonds
Michaels" Bone Don Brake
Bennett" Brazier
Bresh Bruce Burch
Jeff
Joe
Terry
Ed
Jeff Cook Al
"Beegie" Long
"Jim
Sharon "Sybil"
"Chris
"Chad
Thom
Bob Burwell
Carson
Chambers
Choate
Christian
(Bianculli) Cooley Peter Cooper Jerry Crutchfield Byron Lamar Dobbs Lee Douglas "Eddie Edwards" Drennan Ray Edenton Ray Elliott Ralph Emery Ben Farrell Dallas J. Frazier "Shotgun John Kelly" Fulton Joe Gilchrist Mickey Gilley Bob Gold Federico "Doc" Gonzales Robert Gordon Albert (Gene) Guthrie Chuck Hammond Ed Hardy Jimbeau Hinson Ray "Chubby" V. Howard Ron Huntsman Randy Jackson "Uncle Phil" Jarnigan Jerry Ray Johnston Naomi Judd Anita Kerr (Anita Jean Grilli)
"Rosco" Kimbro Shawn Knight Dale Knippers Ken Kragen Francis C. LaMaina Lisa (Layne) Lane Jerry Lee Lewis "Tom Allen" Lundgren Loretta Lynn Jim Mabe Warner Mack Brad Martin "Steve Stone" Martin Lowry Mays C.W. McCall (William Dale Fries, Jr.) Bob McCord Dick McVey Glenn Meadows Blake Mevis Pat Middleton Jody Miller Barry Morgan Bobbie Nelson Mike Neville Olivia Newton-John Ray Odom Steve Oshin Jim Owens Bill Parks Norm Pattiz "Ron James" Pille "Scotty P" Preston Chris Prospero Chick Rains Jared Ricker Bob Robbins Hargus "Pig" Robbins Jay Robbins Karl Shannon Duan Shelby (Dave Dallas) Steve Smith Rick Stephenson Ed Stone Barbara (Bonnie) Taggert Carolyn Tate John "JT" Thomas (John Mulvihill) Jim Thompson Keith Todd Jeff Tuttle William "Bil" VornDick Bill Walker (William Alfred Walker) Robert Wege Janice Wendell Joel Whitburn Scotty Wray IN MEMORIAM NATIONAL PPM SHARE BY FORMAT Post-Covid Country By The Numbers 2 4.0 6.0 8.0 10.0 12.0 (Persons 6+) NEWS/TALKAC COUNTRY CLASSIC HITS CLASSIC ROCK TOP 40 2011201220132014 201520162017201820192020 2021 2022 200000 250000 300000 350000 400000 KASE 400,000 350,000 300,000 250,000 COUNTRY AVERAGE PPM CUME (Persons 6+) JAN 2019 FEB 2019 MAR 2019 APR 2019 MAY 2019 JUN 2019 JUL 2019 AUG 2019 SEP 2019 OCT 2019 NOV 2019 DEC 2019 HOL 2019 JAN 2020 FEB 2020 MAR 2020 APR 2020 MAY 2020 JUN 2020 JUL 2020 AUG 2020 SEP 2020 OCT 2020 NOV 2020 DEC 2020 HOL 2020 JAN 2021 FEB 2021 MAR 2021 APR 2021 MAY 2021 JUN 2021 JUL 2021 AUG 2021 SEP 2021 OCT 2021 NOV 2021 DEC 2021 HOL 2021 JAN 2022 FEB 2022 MAR 2022 APR 2022 MAY 2022 JUN 2022 JUL 2022 AUG 2022 SEP 2022 OCT 2022 COUNTRY SHARE OF RECORDED MUSIC 9 8 7 6 5 4 3 2 1 0 2017 20182019 2020 2021 2022 8.2% 8.2% 7.5% 7.3% 7.9% 7.9%
TOP 100 SONGS: "23" "Buy Dirt" Chris Stapleton "You Should Probably Leave" Dierks Bentley with Breland, Hardy "Beers On Me" "Wild Hearts" Jon Pardi "Last Night Lonely" Parker McCollum "To Be Loved By You" Eric Church Tyler Hubbard Carrie Underwood Jon Pardi "Tequila Little Time" Luke Bryan Luke Bryan Jordan Davis "What My World Spins Around" Priscilla Block Chris Stapleton Priscilla Block "Just About Over You" Sam Hunt "Water Under The Bridge" Brothers Osborne "I'm Not For Everyone" Dierks Bentley Taylor Swift "I Bet You Think About Me" Keith Urban "Brown Eyes Baby" BROTHERS OSBORNE TOP DUO/GROUP CARRIE UNDERWOOD Thank YOU, Country Radio, for an amazing 2022!!! Here's to an even bigger & better © 2022 UMG Recordings, Inc. LUKE BRYAN GROUP 2023!
'Til You Chant
Among those most excited to celebrate awards week were this year's 2022 CMA Broadcast Awards Winners, who descended upon Nashville in their finest attire.
Mich You Were Here
Major Market Station
WYCD/DETROIT
Audacy VP/Country Format & WYCD/ Tim Roberts credits super-serving the local audience for the station's CMA win.
This has been a Mount Rushmore goal of mine every year. WYCD has always been about our local fans, and this year, we stepped it up even more. Thanks to morning co-host Rachael Hunter and her daughter, we are involved with "Miss Amazing," an organization that helps handicapped women in Michigan. We are always promoting our St. Jude walk, gala event and radiothon, which has been part of our brand since 1993. We also help Make-A-Wish, police and law enforcement, local food banks, the Salvation Army and many other organizations.
Our talent have long been high-profile, and having Rachael and Steve Grunwald now in the Country Radio Hall of Fame speaks for itself. We eat, sleep and breathe Detroit, and it helps that we also started three iconic, original country events built on new artist exposure: the Hoedown, Faster Horses in conjunction with Live Nation, and our own Ten Man Jam Grunwald, Holly Hutton and Katie Neal joined me in Nashville. We started at the Bridgestone Arena's Patron Club with CMA CEO Sarah Trahern and the amazing CMA staff. We ventured out after the show, as well, because we had to say hello to Lainey Wilson after such a memorable night. We have believed in her since day one. We also hit the Big Machine post-party and, after that, well ... my memory is cloudy. We do have another party planned, though, cause ain't no party like a Detroit party!
BT: We are so very blessed to have "get
D was backstage covering the event for the Nashville Predators.
TH: I learned you shouldn't lose your phone at the CMA radio remotes. Follow TheBig98 on TikTok to see who found mine.
BT: We went to theshow, but the only partying I did was staying up until 2am with my sick one-year-old.
PAGE 9 • DECEMBER 2022
56th CMA Awards mixed legendary artists, current hitmakers and future stars across performances spotlighting the biggest songs of the year and paying tribute to the trailblazers who came before.
Gold Miner
Daughters: Carrie Underwood, Reba McEntire and Miranda Lambert (l-r) honor late Country Music Hall of Famer Loretta Lynn to open the telecast.
Large Market Station WSIX/NASHVILLE iHeartMedia WSIX/Nashville SVPP Gator Harrison and on-air talents Ryan McKiddy, "Wayne D" Danielson, Tay Hamilton and Taylor reflect on the effort that brought them to a team win.
Nash Registers
to" jobs that give us
experience
this.
special.
special
an
like
WD: I know how hard we've all worked, so to see it celebrated with a CMA trophy is
We take so much pride in having a seat at this country music table, so it's a
moment. GH: Unfortunately, you only get two tickets to theshow for a Station win, so we were all spread out. McKiddy, iHeartCountry's Rod Phillips and I were honored to accept the CMA onstage on behalf of the WSIX family. Brooke cheered us from her seats, and Wayne
Doin' This: Luke Combs graciously receives his second consecutive Entertainer of the Year award.
Playin' What I'm Thinkin': Roberts (r) and Holly Hutton (l) celebrate with Broken Bow's Lainey Wilson.
All The Single Ladies: Kelly Clarkson, Kelsea Ballerini and Carly Pearce (l-r) go full-on girl power during "You're Drunk, Go Home."
Never Say Never: An emotional Lainey Wilson collects her second trophy of the night, Female Vocalist, after earlier being named New Artist.
Gotta Be McKidding Me: iHeartCountry's Rod Phillips (r) joins Harrison (c) and McKiddy to accept.
The hiring of a lawyer is an important decision and should not be based solely upon advertisements. Before you decide, ask us to send you free written information about our qualifications and our experience. Prior results do not guarantee a similar outcome. Greenberg Traurig is a service mark and trade name of Greenberg Traurig, LLP and Greenberg Traurig, P.A. ©2022 Greenberg Traurig, LLP. Attorneys at Law. All rights reserved. Attorney Advertising. Contact: Jess L. Rosen in Atlanta at 678.553.2100. Operates as: ¬Greenberg Traurig Germany, LLP; *A separate UK registered legal entity. °These numbers are subject to fluctuation. Images in this advertisement do not depict Greenberg Traurig attorneys, clients, staff or facilities. 37497 ENTERTAINMENT & MEDIA LOCATIONS Amsterdam | Atlanta | Austin Denver | Germany | Las Vegas London* | Los Angeles | Miami New York | San Francisco Silicon Valley | Washington, D.C. GREENBERG TRAURIG, LLP | 2500 ATTORNEYS | 43 LOCATIONS WORLDWIDE ° | GTLAW.COM Centered
the industry, Greenberg Traurig's Entertainment & Media Practice provides clients in entertainment
multidisciplinary, business-oriented,
legal counsel. We represent clients on
the talent
music, motion picture, television, sports, Internet, digital media, media and cable, virtual reality, publishing, theatre, and branded entertainment industries. We employ our global depth, industry relationships, and business acumen to create practical strategies for our clients to help them thrive in today's multimedia entertainment marketplace. GREENBERG TRAURIG'S ENTERTAINMENT & MEDIA ATTORNEYS HAVE BEEN CONSISTENTLY RANKED BY: GT_Law Greenberg Traurig, LLP  GT_Law GreenbergTraurigLLP  THE BEST LAWYERS IN AMERICA CHAMBERS USA GUIDE SUPER LAWYERS BILLBOARD'S "POWER 100" BILLBOARD'S "TOP MUSIC LAWYERS" BILLBOARD'S "COUNTRY POWER PLAYERS" VARIETY'S "DEALMAKERS IMPACT REPORT" VARIETY'S "LEGAL IMPACT REPORT" THE HOLLYWOOD REPORTER'S "POWER LAWYERS"
in the major hubs of
markets across the globe with
and innovative
both
and industry sides in the
TH: We haven't celebrated together yet, but we're getting cool CMA custom guitars made with Station of the Year and our names on them, which I can't wait to hang in my office.
RM: The trophy itself will split time between our studios on Music Row and our iHeartRadio studio on Broadway. The award is our listeners' award, so we want to make sure it's displayed proudly!
GH: I completely agree with McKiddy. We got to stand on the CMA stage and accept it, but this is definitely Music City's CMA Award!
Chatt's Worth Medium Market Station
WUSY/CHATTANOOGA, TN
Audacy East Regional Brand Mgr. & Chattanooga SVPP Justin Cole wonders if WUSY/Chattanooga's big win was all just a fever dream.
With the challenges of the last few years, knowing we were able to not only maintain but grow the station and its bond with listeners makes this win even more special. And it makes me think the package I put together succeeded in giving the judges a look at what I see every day in this incredible team. Collectively, this group has more passion and a deeper connection to one another and our listeners than I have ever witnessed.
Unfortunately, I was diagnosed with COVID the weekend before the show and was unable to attend. So, my personal celebration was lowkey – just me, my TV and a glass of good bourbon.
I had planned to take our GM Nichole Hartman, but when I tested positive, she was flying solo. I was thrilled when Nichole told me our Business Administrator, Tiffaney Irving, was joining her. Having two of our leading ladies from Audacy/Chattanooga representing made me truly happy and relieved some anxiety.
Tiffaney and Nichole were decked out in amazing dresses, but Tiffaney's was a little long and, while
It means a lot that the team here in Augusta is being recognized. This is a hard-working, dedicated group of radio pros, and I'm so proud of every one of them. We have always programmed WKXC as if we were a major market station, and it sounds like it. We have top-notch talent here except for in afternoon drive – that's me. Ha!
Universal Appeal: CMA Awards co-host Peyton Manning; UMGN's Brian Wright; Jon Pardi; Brother's Osborne's TJ Osborne; Dierks Bentley; UMGN's Mike Dungan, Royce Risser and Mike Harris; CMA Awards co-host Luke Bryan; The War And Treaty's Michael Trotter Jr.; Jordan Davis; Caylee Hammack; Brothers Osborne's John Osborne; The War And Treaty's Tanya Trotter and Catie Offerman (back, l-r); and Caroline Bryan; Travis Denning; UMG's Sir Lucian Grainge; Carrie Underwood; UMGN's Cindy Mabe; and Dalton Dover (front, l-r) at a private post-show party honoring the label's nominees and winners.
I wish everyone at Beasley/Augusta could have been onstage accepting as a team. Our Market Mgr. Kent Dunn and APD Chris O'Kelley joined me in Nashville. We got to town late, and I tried to call Luke Bryan, but he must have changed his number. After the telecast, we joined the tourists down on lower Broadway.
The entire experience has been unforgettable and such an honor. We haven't had a chance to celebrate as a staff yet. We've all been so busy, and the trip to Nashville was a quick one. But the trophy will join our other two in a case in the lobby. Listeners love seeing them when they come in.
Puttin' On The Fitz
National Weekly Personality Cory Fitzner, The Country Top 40 With Fitz The Country Top 40 With Fitz's Cory Fitzner tries to wrap his head around winning his first "major award."
Words can't describe the feeling of getting a phone call from a country star telling you you've won. I was so excited for our CT40 team; we work so hard to create the biggest countdown in country music, and I share this award with them. I was also so excited for Nan Kingsley getting to watch the house [she and the late Bob Kingsley] built live on.
I did artist interviews during the week and spent time each night working CT40, but I did go to the BMG/ BBR pre-party, which was spectacular.
My Texas brother, Parker McCollum, handed me my award, and it was an exhilarating feeling to give a speech in front of the crowd.
I had the chance to grab a quick selfie with Peyton Manning backstage, and I went out to eat with Mama Fitz after the awards. Our entire CT40 team was in Nashville, but my poor wife was stuck at home with sick babies.
Bringing the award on the plane back to Dallas was interesting. People at the airport thought I stole it! Parker McCollum's mom sat by me and kept on eye on it while I slept. My wife found a perfect spot on the mantle where we get to look at it every day. I'm treating it like the leg lamp in A Christmas Story and won't let anyone touch it. I may or may not have gone outside to see how it looked through the window.
Digging Up Bones
Daily National
Personality
Bobby Bones, Amy Brown, "Lunchbox" Dan Chappell, Eddie Garcia, "Morgan #2" Huelsman, "Raymundo" Ray Slater, "Scuba Steve" Stephen Spradlin, "Mike D" Rodriguez and "Phone Screener Abby" Anderson; The Bobby Bones Show
Premiere nationally syndicated The Bobby Bones Show's Bobby Amy Brown and "Phone Screener Abby" Anderson recount the moments that will live on in infamy for the team.
This year was special, because we got to recognize almost everyone on the show with this win. The Bobby Bones Show staff pride ourselves on putting on a good show and hope we can make a difference in someone's day.
Knowing how much of an impact the show has on millions of people every day is the most fulfilling part of the job.
BB: The only way to properly celebrate a win in our line of business is to thank those who take time out of their day to listen to our show and take a moment to appreciate everyone on our team for the hard work they do each day.
AA: I went to one after party then went to bed. I was running on about two hours of sleep the next day!
BB: We all rolled solo to the show and came in as a team.
AA: Watching the guys freak out when they saw Peyton Manning next to his bus was the most memorable moment. Peyton walked by us, and Lunchbox had to get a picture with him backstage before accepting our award.
AB: I ran into Luke Bryan's wife, Caroline, backstage. She was worried she had some of Katy Perry's hair in her teeth. She had just hugged Katy, and I guess ended up with some of Katy's hair in her mouth. I was able to assure her that she looked great – I couldn't see any hair.
AA: My trophy is currently sitting on the table in my living room so I can stare at it every day.
AB: Well, considering mine is broken ... it will live in its box! Ha!
Bobby's World: The Bobby Bones Show's "Phone Screener Abby" Anderson, "Mike D" Rodriguez, "Morgan #2" Huelsman and "Scuba Steve" Stephen Spradlin (front, l-r) and "Lunchbox" Dan Chappell, "Raymundo" Ray Slater, Bobby Bones, Amy Brown and Eddie Garcia (back, l-r). Anderson collects the trophy at the CMA office (inset).
Andie Walks With Me
Major Market Personality Andie Summers; The Andie Summers Show; WXTU/Philadelphia Beasley WXTU/Philadelphia morning host Andie Summers credits her on-air and at-home support system for helping her win big in Nashville.
I work with a team of rockstars in all different stages of life, which not only makes us relatable to our multigenerational audience, but creates an incredible vibe in the studio. I'm a hot mess, and our listeners – and most artists – know it. After hearing 20-plus years of my blunders and mom-fails, I can share just about anything without feeling judged. That level of comfort brings out the best stories and characters. This award may have my name on it, but it's because of and in honor of the greatest country music family – 'XTU
We went to the CMA office to pick up the trophy.
Cry
Tenderness:
(r)
I was crying, our producer Shannon was tearing up and the CMA employee helping us was also crying! What a sweet girl. She hadn't seen one of the trophies yet, so I asked if she wanted to hold it and get a photo. Special thanks to Angela at CMA for being such a bright star in my week!
Shannon had never been to Nashville, so to see it through her eyes was like going to Disney World for the first time. We hit Broadway, enjoyed some great music and had a shot and a beer at Tootsie's. My husband came to the show with me, so I was pleased to show off my arm candy and share the night with the person who inspires me the most.
PAGE 13 • DECEMBER 2022
WKXC/AUGUSTA, GA
Beasley VP/Brand Strategies and Augusta, GA & Fayetteville, NC Regional OM Tee Gentry lauds his WKXC/Augusta, GA colleagues.
Any Manning Of Mine: Fitzner (r) sneaks a selfie with CMA Awards host and Pro Football Hall of Famer Peyton Manning.
Whiskey Spent: Cole raises a glass from home as (inset) Tiffaney Irving (l) and Nichole Hartman accept.
Prints Charming: Gentry, Kent Dunn and wife Michelle Dunn, and Chris O'Kelley (l-r) take in the sights in Nashville's Printer's Alley.
A Little
Summers
and Shannon (l) share a special moment with CMA employee Angela (c).
Sweet Party: Warner Music Nashville artists and executives gather ahead of the BMI Awards in Nashville the night before the 56th Annual CMA Awards. Above.
Indy Air Tonight
Large Market Personality
"We were emotional the night of the CMA Awards," the trio say in a joint statement. "This is an honor we don't take for granted. Being authentic is what makes our show successful, and we are fans of the music and the artists. We are moms and dads, and we are good friends. We share our good days and days when we are falling apart; it's real.
"At the radio remotes, Dierks Bentley pointed out that our shoes match each of our personalities: slip-on loafers for Jim, leopard-print boots for Deb and Skechers sneakers for Kevin. In Nashville, we were tourists for a change and made stops at Ole Red, Robert's, Casa Rosa and others. We also attended the Big Machine after-party. Jim left at a decent hour, Kevin followed shortly after and Deb closed the place down. Literally, the music had stopped, and the staff was sweeping!
"We don't know how to correctly use Uber. At one point, Jim booked a ride, but they cancelled on him, so Kevin re-booked but gave the wrong location. We cancelled that ride, booked another, then stood on the sidewalk for 30 minutes until someone finally showed up. Our rider rating is probably a half-star.
"Jim's trophy is on a shelf in his living room, Deb's is on her piano that needs dusting and Kevin's is in his home studio. The large wooden box it was packed in is also worthy of being displayed – or could be used as a stepstool!"
The Dayton Game Medium Market Personality
Nancy
The Cox WHKO/Dayton, OH morning duo keep it classy.
AW: Nancy and I come from the same small town of South Charleston, OH where there are only three traffic lights and fewer than 2,000 people. I lost my dad Rick Woods, the original "Woody," to pancreatic cancer last March. He is the reason I have loved country music and WHKO my entire life. I just hope he's looking down and is proud of what we have accomplished.
NW: We are still in shock, so the celebration will continue for quite a while. Woody toasted with his
Shore Feels Right
Jaren
BMLG's Sandi Spika
standard Busch Light, and I had my champagne.
AW: We went to plenty of label parties. Our GM Darren Moore and his wife, Missy, came with us, and it was their first time in Nashville, so we hit up Broadway for a few drinks.
NW: One of our reps treated us to cheesesteak egg rolls at Del Frisco's, which are a must-have.
AW: I was excited to get home and share the experience with my wife and our three boys, but the actual trophy will stay at work in the studio, because it's much safer there than with three boys under the age of seven wrestling and throwing balls inside the house.
NW: We put the trophies in the front window of the studio and have them highlighted with Christmas lights!
BL: It was a lifetime achievement. I've dreamed for years about saying my kids' names on that stage.
MM: It meant everything to be selected out of a group of amazing broadcasters and tells me I made the right career choice. It wasn't always easy, but I'm so glad I made it this far.
BL: What sets us apart is the chemistry. We play off each other like we've been doing this for a decade. I'm excited to see where we are in five or 10 more years.
MM: We also try to be involved in our community as much as possible.
BL: We got to share the moment in Nashville with our owners, Dave and Mary Hoxeng. My wife Angela and daughters, Cali and Hope, also came to the show.
MM: My mom and dad attended, as did my "ManFriend" Greg Harris. When we accepted, Brent screamed like a girl, and I cried.
BL: My awkward moment was standing next to Mel when she told Blanco Brown he had a very long tongue.
MM: You'll have to see the new LoCash video to understand that one!
BL: As for the trophies ... well, fortunately there is one for each of us! CAC
Jim Denny, Deborah Honeycutt and Kevin Freeman; Jim, Deb & Kevin; WFMS/Indianapolis Cumulus WFMS/Indianapolis' morning trio are enjoying the ride – but not the Uber.
Wilson and Aaron "Woody" Woods; New Country Mornings With Nancy And Woody; WHKO/ Dayton, OH
Small Market Personality
Brent Lane and Mel McCrae; The Cat Pak Morning Show With Brent And Mel; WYCT/Pensacola, FL The ADX WYCT/Pensacola, FL their first year together and look ahead to the exciting ... and awkward ... times to come.
Three For All: Kevin Freeman, Jim Denny and Deborah Honeycutt (l-r) at Bridgestone.
Fest Friends: Wilson (l) and Woods show off their seasonally decorated trophies.
Trophy Life: Lane (l) and McCrae make an emotional acceptance speech at the CMA Awards.
Gig Machine: Midland's Cameron Duddy, Mark Wystrach and Jess Carson; Lady A's Dave Haywood; Brian Kelley; Shane Profitt; Lady A's Charles Kelley; Riley Green; Chris Janson; Tyler Rich; Kidd G and Conner Smith (back, l-r); and The Cadillac Three's Kelby Ray, Neil Mason and
Johnston; Lady A's Hillary Scott;
Borchetta and Scott Borchetta; Carly Pearce; Danielle Bradbery; Tiera Kennedy; Mackenzie Carpenter; and Jackson Dean (front, l-r) celebrate 2022 at the label's postCMA Awards party.


COUNTRY'S TOP SONGWRITERS CALL ASCAP HOME CONGRATULATIONS TO OUR MEMBERS ON 64 SONGS IN COUNTRY AIRCHECK'S TOP 100 OF 2022
ANDY ALBERT
ASHLEY GORLEY
CHRIS DuBOIS
CHRIS STAPLETON
DIERKS BENTLEY
HUNTER PHELPS
JOSH OSBORNE
KURT ALLISON MacKENZIE PORTER
JESSI ALEXANDER
JACOB DAVIS
KELSEA BALLERINI
MARTIN JOHNSON
MATT JENKINS
MATT ROGERS
LAINEY WILSON
JIMMY ROBBINS
JORDAN DAVIS
we were this year, I drilled down on every song and rotation. The staying power of the duets – Jason and Carrie, Dustin and MacKenzie – was key."
Monster songs don't happen on their own, however. "They're all hard-fought battles," says BBR Music Group SVP/Promotion Carson James. "You tend to see songs being successful in two regions and the other two lagging. And they flip-flop. If one station is down, we work to make it up somewhere else."
The regional team was aware they were in the conversation. "I had an idea we had a shot, but I was trying to manage my expectations," says Southwest rep Dawn Ferris "At the same time, I think we pushed and held longer on the Dustin Lynch record knowing we might be close." An early exit from pandemic protocols may have played a role. "We were able to travel before some other labels and went zero-to-50 quickly," says West Coast regional Layna Bunt. "Maybe that helped."
Even with the awareness, winning was an eye-opener. "It went so fast, and we had so much going on, to the point I didn't even process it until we got that call," Bunt says. BBRMG VP & BBR Southeast regional Scotty O'Brien adds, "It's very exciting, but my understanding is it doesn't come with a bonus, a free lunch, balloons, dinner or cake. So, it's almost more interesting what it doesn't mean."
Support Group
Co-VP/Promotion Shelley Hargis Gaines points to big songs at the right time. "For Jason Aldean with 27 No. 1s to come along with yet another career record in the duet with Carrie Underwood is huge," she says. "But to follow up with 'Trouble With A Heartbreak' – you'd think there would be a let-down, but it was a huge record in its own right. Throw in Lainey Wilson – who is snowballing into superstardom – with her debut single, the Cole Swindell duet, 'Heart Like A Truck' and the song with Hardy ... it's amazing."
In Wilson, radio has first claim. "There weren't massive streams or press until radio embraced her," Loba says. "Being label of the year, in part, is because radio took a chance on an artist. They didn't give up the ability to lead in music discovery."
More than 2022 in isolation, the milestone points to years of effort. "We've been working a long time to make these artists household names and familiar brands," O'Brien says. "That was a real pain in the dick." Ferris adds, "Jason was already big when I got here, but that's all we had. It took a while to build Dustin – a lot of hits and misses outside of those two along the way, but it all finally lined up. We really
But not without help. "We love our A&R department, because they pick us incredible songs," says BBRMG VP/ Radio Syndication & Group Strategy . "We put a lot of focus on the way we launch records and follow through. We also have great partners with radio – all the companies are wonderful to work with." O'Brien offers his imitable praise for radio, as well. "Thanks for being less of a dipshit over the last 14 months," he says. "I'm so glad the 9,000 free radio shows we've done for you have
The group's philosophy on promotion strategy was also in play. "When we have a song that is truly connecting as seen in research and streaming, we don't just ring the bell and then move on quickly," Loba points out. "We will let those songs breathe because we know radio's not ready to move on. It's working for them, so we're not trying to shove something else right down their throat."
Chemistry Major
The Broken Bow team is a veteran group, many of whom date to the earliest days of the company. "You have Renee and Carson working at the group level, with input from Shelley and Lee, who are not ivory tower VPs," Loba says. "They're really involved in the day-to-day fist fight. And an incredibly dynamic, veteran regional team – they all pitch in and help each other out."
"There's no fear in this team," James says. "We thrive on 'never done it this way before' thinking. There are similarities in every launch plan but always something different depending on the artist and the song. We have those discussions behind Jon's back about whether we really think something is going to work or if it's too different ..."
Loba: "I hear those conversations, by the way."
James: "No you don't. But we talk through our trepidations, realize they are surmountable, and then we make it happen."
And even without a high degree of in-office camaraderie. "They've all been working remote the entire time, so when COVID hit it was like, who cares?" O'Brien says. "I was the only one in the office. Turns out, the joke was on me." Ferris points to the team being properly constructed. "Everyone fits in their region," she says. "I don't know that I would fit in California, for example, and I don't know that anyone else would fit in Texas."
There's also an institutional mindset in play. "From the early days when no indie labels were really on the map, we had to be scrappy," Gaines says. "We had to fight for everything. We could easily have gotten jaded, but I promise you we are not crusty. I challenge any rookie in the business to match our tenacity and passion."
The group's parent company has allowed that to continue. "BMG was such a positive in that they embraced our culture instead of forcing us to embrace theirs," James says. Loba adds, "So much so that, as they see the success we are having with radio and how it drives streaming business, they're beefing up their radio teams in other formats."
Never Could
"When we started, we were told, 'You'll never break an artist,'" Adams recalls. "'You'll never get a No. 1. You'll never win an award. You'll never get a gold or platinum album.' Not only did we break every one of those barriers, we did it many times over. And now, we're label of the year. Not many teams can say they've been together this long or accomplished that much."
And taking the mantel from a strong competitor adds even more meaning. "The Capitol team is such an amazing group of professionals with an amazing roster," Loba says. "To follow them is monumental. While they're competitors, they're also friends. There's a huge respect level. You want to be the best, and they've been the best for 13 years."
Now, the crown is Broken Bow's to defend. "We've put in our time, paid our dues and have a lot to be proud of," Bunt says. "I started when there were four of us in the building. We've gone through a lot of evolution but have always been the little label that could. And here we are.
PAGE 19 • DECEMBER 2022
CAC CHART SHARE 1. Broken Bow 9.58 2. Capitol 9.56 3. Big Loud 9.0 4. Columbia 8.8 5. WMN 7.7 6. RCA 6.6 7. MCA 5.9 8. Stoney Creek 5.4 9. WEA 4.7 10. Big Machine 4.4
Mmm. Macon: Previewing Macon at Jason Aldean's house are (above, l-r) Night Train/BBR's John Morgan, Lee Adams, Shelley Hargis Gaines, Scotty O'Brien, Layna Bunt, Renee Leymon, Dawn Ferris and Aldean.
A Plan Oughta Flow: Celebrating Lainey Wilson's first No. 1 'Things A Man Oughta Know' are (l-r) Sara Knabe, writer Johnathon Singleton, Gaines, Lee Adams, Ferris, Bunt, JoJamie Hahr and Jon Loba.
Plaque Of Preparation: At the CMA pre-show party (l-r) are Loba, Leymon, Ferris, Adams, Bunt, Gaines, O'Brien and Carson James.
THE YEAR
LABEL OF
HAPPYHOLIDAYSFROM WARNERCHAPPELLNASHVILLE
WARNERCHAPPELL PUTSTHE "PUB" IN PUBLISHER
PAGE 23 • DECEMBER 2022 TOP 100 OF 2022 51 LEE BRICE Soul Curb 52 KENNY CHESNEY Knowing You Blue Chair/Warner/WEA 53 JELLY ROLL Son Of A Sinner Stoney Creek 54 RUSSELL DICKERSON Home Sweet Triple Tigers 55 GABBY BARRETT Pick Me Up Warner/WAR 56 ZAC BROWN BAND Out In The Middle Home Grown/Warner/WAR 57 THOMAS RHETT f/RILEY GREEN Half Of Me Valory/BMLGR 58 OLD DOMINION No Hard Feelings Arista 59 JON PARDI Tequila Little Time Capitol 60 JIMMIE ALLEN Down Home Stoney Creek 61 ERNEST f/MORGAN WALLEN Flower Shops Big Loud 62 LUKE BRYAN Country On Capitol 63 BAILEY ZIMMERMAN Fall In Love Elektra/Warner/WEA 64 BRETT YOUNG You Didn't BMLGR 65 RUSSELL DICKERSON f/JAKE SCOTT She Likes It Triple Tigers 66 KELSEA BALLERINI Heartfirst Black River 67 KENNY CHESNEY Everyone She Knows Blue Chair/Warner/WEA 68 LUKE BRYAN Up Capitol 69 JORDAN DAVIS What My World Spins Around MCA 70 PRISCILLA BLOCK My Bar InDent/Mercury 71 MORGAN WADE Wilder Days Arista 72 JASON ALDEAN That's What Tequila Does Macon Music/Broken Bow 73 CALLISTA CLARK It's 'Cause I Am Big Machine 74 CHRIS STAPLETON Joy Of My Life Mercury 75 NATE SMITH Whiskey On You Arista 76 PRISCILLA BLOCK Just About Over You InDent/Mercury 77 DAN + SHAY Steal My Love Warner/WAR 78 LAINEY WILSON Heart Like A Truck Broken Bow 79 TOBY KEITH Old School Show Dog 80 MICHAEL RAY Holy Water Warner/WEA 81 CAROLINE JONES Come In (But Don't Make...) True To The Song/Mailboat 82 SAM HUNT Water Under The Bridge MCA 83 JOE NICHOLS Good Day For Living Quartz Hill 84 TENILLE ARTS Back Then, Right Now 19th & Grand 85 DILLON CARMICHAEL Son Of A Riser House 86 CONNER SMITH Learn From It Valory 87 CARLY PEARCE What He Didn't Do Big Machine 88 BROTHERS OSBORNE I'm Not For Everyone EMI Nashville 89 LAUREN ALAINA w/JON PARDI Getting Over Him Mercury 90 BLAKE SHELTON No Body Warner/WMN 91 DIERKS BENTLEY Gold Capitol 92 RANDY HOUSER Note To Self Magnolia 93 CODY JOHNSON Human Warner/CoJo/WMN 94 CHRIS JANSON Bye Mom Warner/WAR 95 TAYLOR SWIFT I Bet You Think About Me Republic/MCA 96 KEITH URBAN Brown Eyes Baby Capitol 97 KANE BROWN & KATELYN BROWN Thank God RCA 98 KAMERON MARLOWE Giving You Up Columbia 99 BRETT ELDREDGE Songs About You Warner/WMN 100 DAN + SHAY You Warner/WAR 1 DUSTIN LYNCH f/MACKENZIE PORTER Thinking 'Bout You Broken Bow 2 CODY JOHNSON 'Til You Can't Warner/ CoJo/WMN 3 JASON ALDEAN & CARRIE UNDERWOOD If I Didn't Love You Macon Music/Broken Bow/Capitol 4 PARMALEE Take My Name Stoney Creek 5 MORGAN WALLEN Sand In My Boots Big Loud 6 SAM HUNT 23 MCA 7 JORDAN DAVIS f/LUKE BRYAN Buy Dirt MCA 8 JASON ALDEAN Trouble With A Heartbreak Macon Music/Broken Bow 9 SCOTTY MCCREERY Damn Strait Triple Tigers 10 ELLE KING & MIRANDA LAMBERT Drunk (And I Don't Wanna...) Columbia/RCA 11 MORGAN WALLEN Wasted On You Big Loud 12 COLE SWINDELL & LAINEY WILSON Never Say Never Warner/WMN/Broken Bow 13 CHRIS STAPLETON You Should Probably Leave Mercury 14 DIERKS BENTLEY, BRELAND, HARDY Beers On Me Capitol/Atlantic/Big Loud 15 KELSEA BALLERINI f/KENNY CHESNEY Half Of My Hometown Black River 16 WALKER HAYES Fancy Like Monument 17 JAKE OWEN Best Thing Since Backroads Big Loud 18 KEITH URBAN Wild Hearts Capitol 19 JUSTIN MOORE With A Woman You Love Valory 20 ZAC BROWN BAND Same Boat Home Grown/Warner/WAR 21 LUKE COMBS Cold As You River House/Columbia 22 KANE BROWN One Mississippi RCA 23 TIM MCGRAW 7500 OBO Big Machine 24 DYLAN SCOTT New Truck Curb 25 MICHAEL RAY Whiskey And Rain Warner/WEA 26 THOMAS RHETT Slow Down Summer Valory 27 CARLY PEARCE & ASHLEY MCBRYDE Never Wanted To Be That Girl Big Machine/WMN 28 JON PARDI Last Night Lonely Capitol 29 PARKER MCCOLLUM To Be Loved By You MCA 30 CHRIS YOUNG w/MITCHELL TENPENNY At The End Of A Bar RCA 31 ERIC CHURCH Heart On Fire EMI Nashville 32 INGRID ANDRESS w/SAM HUNT Wishful Drinking Atlantic/Warner/WEA 33 MITCHELL TENPENNY Truth About You Riser House/Columbia 34 COLE SWINDELL She Had Me At Heads... Warner/WMN 35 JACKSON DEAN Don't Come Lookin' Big Machine 36 LUKE COMBS The Kind Of Love We Make River House/Columbia 37 JIMMIE ALLEN & BRAD PAISLEY Freedom Was A Highway Stoney Creek 38 MAREN MORRIS Circles Around This Town Columbia 39 LUKE COMBS Doin' This River House/Columbia 40 WALKER HAYES AA Monument 41 TYLER HUBBARD 5 Foot 9 EMI Nashville 42 CARRIE UNDERWOOD Ghost Story Capitol 43 MORGAN WALLEN You Proof Big Loud 44 MIRANDA LAMBERT If I Was A Cowboy RCA 45 RYAN HURD w/MAREN MORRIS Chasing After You RCA/Columbia 46 KANE BROWN Like I Love Country Music RCA 47 HARDY Give Heaven Some Hell Big Loud 48 BLAKE SHELTON Come Back As A Country... Warner/WMN 49 DUSTIN LYNCH Party Mode Broken Bow 50 FRANK RAY Country'd Look Good On You Stoney Creek Source: Mediabase YEAR in MUSIC
Zac Brown Band Source: Mediabase
J. ALDEAN & C. UNDERWOOD
JASON ALDEAN
AJASON ALDEAN
JIMMIE ALLEN & BRAD PAISLEY
JIMMIE ALLEN INGRID ANDRESS w/SAM HUNT
KELSEA BALLERINI f/KENNY CHESNEY GABBY BARRETT
DIERKS BENTLEY, BRELAND, HARDY PRISCILLA BLOCK KANE BROWN KANE BROWN
Macon Music/Broken Bow/Capitol
Macon Music/Broken Bow
Macon Music/Broken Bow
Stoney Creek Stoney Creek Atlantic/Warner/WEA
2 1(3) 13 1(1) 10 1(1)
11/15/21 6/13/22 11/7/22 2/14/22 11/7/22 11/7/22
1 24 16 16 33 37
3 8 72 37 60 32
KENNY CHESNEY KENNY CHESNEY ERIC CHURCH LUKE COMBS LUKE COMBS LUKE COMBS Knowing You 10 1(2) 15
1(1) 15 2 1(1) 1(1) 1(2) 12/6/21 7/18/22 4/25/22 11/22/21 5/16/22 9/26/22 8 24 26 4 23 17 6/13/22
15 55 14 76 22 46 97 62 RCA Broken Bow Broken Bow
1/31/22 11/7/22 11/7/22 44 1 49 M PARKER MCCOLLUM SCOTTY MCCREERY TIM MCGRAW JUSTIN MOORE MAREN MORRIS
1(1) 1(1) 5/2/22 11/15/21 6/20/22 10/31/22 4/4/22 11/15/21 To Be Loved By You Damn Strait 7500 OBO With A Woman You Love Circles Around This Town
1(2) 11/7/22 3/28/22 MCA Triple Tigers Big Machine Valory Columbia
4/11/222410 1(1) 1(1) 1(1) 1(1) 6
21 33 10 39
3/14/22 7/25/22 7/18/22 9/6/22 8/8/22
20 39 38 35 33
29 9 23 19 38 O OLD DOMINION OLD DOMINION JAKE OWEN
I Was On A Boat That Day No Hard Feelings Best Thing Since Backroads
1/3/22 10/31/22 Arista Arista Big Loud
7 12 1(1)
10/11/21 9/12/22 8/1//2022
2 33 40
104 58 17 P JON PARDI JON PARDI PARMALEE CARLY PEARCE & ASHLEY MCBRYDE
Tequila Little Time Last Night Lonely Take My Name Never Wanted To Be That Girl
Capitol Capitol Stoney Creek Big Machine/WMN
4 1(1) 1(1) 1(1)
1/10/22 8/29/22 6/20/22 5/9/22
11 29 32 28
59 28 4 27 R MICHAEL RAY THOMAS RHETT THOMAS RHETT f/RILEY GREEN
Whiskey And Rain Slow Down Summer Half Of Me
Warner/WEA Valory Valory/BMLGR
1(2) 1(1) 4
1/18/22 5/31/22 11/7/22
12 31 21
25 26 57 S DYLAN SCOTT BLAKE SHELTON NATE SMITH CHRIS STAPLETON COLE SWINDELL & LAINEY WILSON COLE SWINDELL
New Truck Come Back As A Country Boy Whiskey On You You Should Probably Leave Never Say Never She Had Me At Heads Carolina
Curb Warner/WMN Arista Mercury Warner/WMN/Broken Bow Warner/WMN
1(1) 10 14 1(1) 1(2) 1(2)
8/8/22 4/4/22 11/7/22 2/7/22 5/2/22 10/10/22
41 26 18 15 26 19
24 48 75 13 12 34 T MITCHELL TENPENNY Truth About You Riser House/Columbia 1(1) 9/12/222833 U CARRIE UNDERWOOD KEITH URBAN Ghost Story Wild Hearts Capitol Capitol 5 2 10/3/22 6/6/22 31 32 42 18 W MORGAN WALLEN MORGAN WALLEN MORGAN WALLEN
Sand In My Boots Wasted On You You Proof
Big Loud Big Loud Big Loud
Same Boat Out In The Middle Fall In Love
Home Grown/Warner/WAR Home Grown/Warner/WAR Elektra/Warner/WEA
1(1) 1(3) 1(3)
1(1) 12 6
2/22/22 7/11/22 10/31/22
11/29/21 11/7/22 11/7/22
17 20 17
8 39 19
20 56 63
5 11 43 Y CHRIS YOUNG w/MITCHELL TENPENNY At The End Of A Bar RCA 1(1) 8/22/224330 Z ZAC BROWN BAND ZAC BROWN BAND BAILEY ZIMMERMAN
Jackson Dean
Miranda Lambert
TOP 15 2022
PAGE 25 • DECEMBER 2022
Date Wks. on Chart 2022 Rank
Jason Aldean
of s theYEAR in MUSIC
Artist Title Label Peak Position (wks. at No.1) Peak
I Didn't Love You
Down
If
Trouble With A Heartbreak That's What Tequila Does Freedom Was A Highway
Home Wishful Drinking
B
KANE BROWN & KATELYN BROWN LUKE BRYAN Half Of My Hometown Pick Me Up Beers On Me Just About Over You One Mississippi Like I Love Country Music Thank God Country On
Black River Warner/WAR Capitol/Atlantic/Big Loud InDent/Mercury RCA RCA RCA Capitol
C
Everyone She Knows Heart On Fire Cold As You Doin' This The Kind Of Love We Make Blue Chair/Warner/WEA Blue Chair/Warner/WEA EMI Nashville River House/Columbia River House/Columbia River House/Columbia
52 67 31
39 36 D JORDAN DAVIS f/LUKE BRYAN JORDAN DAVIS JACKSON DEAN RUSSELL DICKERSON Buy Dirt What My World Spins Around Don't Come Lookin' Home Sweet MCA MCA Big Machine Triple Tigers 1(2) 11 5 10
3/7/22 14 21 32 19 7 69 35 54 H HARDY WALKER HAYES WALKER HAYES TYLER HUBBARD SAM HUNT RYAN HURD w/MAREN MORRIS Give Heaven Some Hell Fancy Like AA 5 Foot 9 23 Chasing After You Big Loud Monument Monument EMI Nashville MCA Arista 6 6 5 2
28 2 29 25 23 3 47 16 40 41 6 45 J JELLY ROLL CODY JOHNSON Son Of A Sinner 'Til You Can't Stoney Creek Warner/CoJo/WMN 7
1(1) 9 1(1) 12 1(1) 1(1) 15 7 30 22 53 2 K ELLE KING & MIRANDA LAMBERT Drunk (And I Don't Wanna Go...) Columbia/RCA 1(1)
3/7/22 11/7/22 4/18/22 12/13/21 2/28/22 8/15/22 11/7/22 10/31/22 L MIRANDA LAMBERT DUSTIN LYNCH f/MACKENZIE PORTER DUSTIN LYNCH
19 34 25 8 18 17 8 19 If I Was A Cowboy Thinking 'Bout You Party Mode
WARM WISHES
from all of us this holiday season!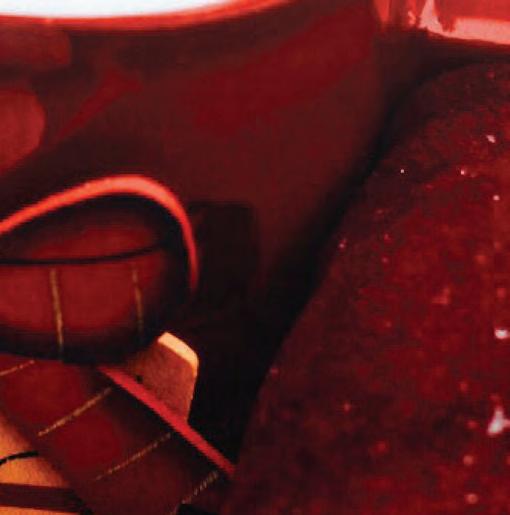 © Copyright 2022 RCS. All Rights Reserved. RCS Sound Software, Mediabase, RateTheMusic, HitPredictor, Mscore, and Media Monitors are all registered trademarks.
MATT ALDERMAN – TRUTH ABOUT YOU  •  JIMMIE ALLEN – FREEDOM WAS A HIGHWAY; DOWN HOME  •  LEE BRICE – SOUL  •  CASEY BROWN – HOME SWEET  •  ZAC BROWN – SAME BOAT; OUT IN THE MIDDLE  •  JEREMY BUSSEY – UP  •  DILLON CARMICHAEL – SON OF A  •  JOE FOX – LAST NIGHT LONELY  •  JOSH HOGE –THANK GOD  •  JOSH JENKINS – BUY DIRT; FANCY LIKE  •  JARED KEIM – PARTY MODE  •  CHRIS LaCORTE – 23; WATER UNDER THE BRIDGE  •  MATT McGINN – 7500 OBO; LIKE I LOVE COUNTRY MUSIC; PARTY MODE  •  JOE NICHOLS – GOOD DAY FOR LIVING  •  JON NITE – PICK ME UP; YOU DIDN'T  •  DAVE PITTENGER – BACK THEN, RIGHT NOW  •  BEN SIMONETTI – SAME BOAT; OUT IN THE MIDDLE  •  ALYSA VANDERHEYM – HEARTFIRST  •  JENNIFER WAYNE – WILD HEARTS  • MATT ALDERMAN – TRUTH ABOUT YOU  •  JIMMIE ALLEN – FREEDOM WAS A HIGHWAY; DOWN HOME  •  LEE BRICE – SOUL  •  CASEY BROWN – HOME SWEET  •  ZAC BROWN – SAME BOAT; OUT IN THE MIDDLE  •  JEREMY BUSSEY – UP  •  DILLON CARMICHAEL – SON OF A  •  JOE FOX – LAST NIGHT LONELY  •  JOSH HOGE – THANK GOD  •  JOSH JENKINS – BUY DIRT; FANCY LIKE  •  JARED KEIM – PARTY MODE  •  CHRIS LaCORTE – 23; WATER UNDER THE BRIDGE  •  MATT McGINN – 7500 OBO; LIKE I LOVE COUNTRY MUSIC; PARTY MODE  •  JOE NICHOLS – GOOD DAY FOR LIVING  •  JON NITE – PICK ME UP; YOU DIDN'T  •  DAVE PITTENGER – BACK THEN, RIGHT NOW  •  BEN SIMONETTI – SAME BOAT; OUT IN THE MIDDLE  •  ALYSA VANDERHEYM – HEARTFIRST  •  JENNIFER WAYNE – WILD HEARTS  • MATT ALDERMAN – TRUTH ABOUT YOU  •  JIMMIE ALLEN – FREEDOM WAS A HIGHWAY; DOWN HOME  •  LEE BRICE – SOUL  •  CASEY BROWN – HOME SWEET  •  ZAC BROWN – SAME BOAT; OUT IN THE MIDDLE  •  JEREMY BUSSEY – UP  •  DILLON CARMICHAEL – SON OF A  •  JOE FOX –LAST NIGHT LONELY  •  JOSH HOGE – THANK GOD  •  JOSH JENKINS – BUY DIRT; FANCY LIKE  •  JARED KEIM – PARTY MODE  •  CHRIS LaCORTE – 23; WATER UNDER THE BRIDGE  •  MATT McGINN – 7500 OBO; LIKE I LOVE COUNTRY MUSIC; PARTY MODE  •  JOE NICHOLS – GOOD DAY FOR LIVING  •  JON NITE – PICK ME UP; YOU DIDN'T  •  DAVE PITTENGER – BACK THEN, RIGHT NOW  •  BEN SIMONETTI – SAME BOAT; OUT IN THE MIDDLE  •  ALYSA VANDERHEYM – HEARTFIRST  •  JENNIFER WAYNE – WILD HEARTS  • MATT ALDERMAN – TRUTH ABOUT YOU  •  JIMMIE ALLEN – FREEDOM WAS A HIGHWAY; DOWN HOME  •  LEE BRICE – SOUL  •  CASEY BROWN – HOME SWEET  •  ZAC BROWN – SAME BOAT; OUT IN THE MIDDLE  •  JEREMY BUSSEY – UP  •  DILLON CARMICHAEL – SON OF A  •  JOE FOX – LAST NIGHT LONELY  •  JOSH HOGE –THANK GOD  •  JOSH JENKINS – BUY DIRT; FANCY LIKE  •  JARED KEIM – PARTY MODE  •  CHRIS LaCORTE – 23; WATER UNDER THE BRIDGE  •  MATT McGINN – 7500 OBO; LIKE I LOVE COUNTRY MUSIC; PARTY MODE  •  JOE NICHOLS – GOOD DAY FOR LIVING  •  JON NITE – PICK ME UP; YOU DIDN'T  •  DAVE PITTENGER – BACK THEN, RIGHT NOW  •  BEN SIMONETTI – SAME BOAT; OUT IN THE MIDDLE  •  ALYSA VANDERHEYM – HEARTFIRST  •  JENNIFER WAYNE – WILD HEARTS  • MATT ALDERMAN – TRUTH ABOUT YOU  •  JIMMIE ALLEN – FREEDOM WAS A HIGHWAY; DOWN HOME  •  LEE BRICE – SOUL  •  CASEY BROWN – HOME SWEET  •  ZAC BROWN – SAME BOAT; OUT IN THE MIDDLE  •  JEREMY BUSSEY – UP  •  DILLON CARMICHAEL – SON OF A  •  JOE FOX – LAST NIGHT LONELY  •  JOSH HOGE – THANK GOD  •  JOSH JENKINS – BUY DIRT; FANCY LIKE  •  JARED KEIM – PARTY MODE  •  CHRIS LaCORTE – 23; WATER UNDER THE BRIDGE  •  MATT McGINN – 7500 OBO; LIKE I LOVE COUNTRY MUSIC; PARTY MODE  •  JOE NICHOLS – GOOD DAY FOR LIVING  •  JON NITE – PICK ME UP; YOU DIDN'T  •  DAVE PITTENGER – BACK THEN, RIGHT NOW  •  BEN SIMONETTI – SAME BOAT; OUT IN THE MIDDLE  •  ALYSA VANDERHEYM – HEARTFIRST  •  JENNIFER WAYNE – WILD HEARTS  • MATT ALDERMAN – TRUTH ABOUT YOU  •  JIMMIE ALLEN – FREEDOM WAS A HIGHWAY; DOWN HOME  •  LEE BRICE – SOUL  •  CASEY BROWN – HOME SWEET  •  ZAC BROWN – SAME BOAT SESAC CONGRATULATES ALL OF OUR SONGWRITERS IN COUNTRY AIRCHECK'S TOP 100 OF 2022
Aircheck's Most Valuable Performers list in a huge
in overall airplay while also nabbing the No. 1 Male MVP
the No. 3 New Artist in 2018, was the No. 10 Male in 2019 and was the No. 5 Overall MVP and Male in 2020 before being
A class of seven artists charting a Top 15 record for the first time in the 2022 chart year edges the last two years' seven but falls short of 2019's 10. Three of their respective songs reached the chart pinnacle during the year. Breland's collaboration (Dierks Bentley, Hardy), "Beers On Me," peaked in April. MacKenzie Porter's turn on Dustin Lynch's "Thinking 'Bout You" topped the chart in January.
Katelyn Brown, along with husband Kane Brown, arrived in the Top 15 on the last chart of the year (Nov. 7) with "Thank God." Jackson Dean's "Don't Come Lookin'" reached top 5 in '22, topping the first chart of the 2023 chart year. Jelly Roll was at No. 7 and climbing as of the year's last chart.
Meanwhile, Nate Smith's "Whiskey On You" rose to No. 14 on the final chart, on which Bailey Zimmerman's "Fall In Love" was residing at No. 6. Artists achieving a Top 15 single for the first time in 2022 are:
Wallen's 2022 airplay victories come as the result of three No. 1 hits that spent seven weeks at the top of the charts: "Sand In My Boots" hit No. 1 in February and is the No. 5 song of 2022, while "Wasted On You" and "You Proof" both spent three weeks at No. 1 and are Nos. 11 and 43 for the year, respectively. Jason Aldean was a strong runner-up as the No. 2 Overall and Male MVP. His "Trouble With A Heartbreak" spent three weeks at No. 1 while "That's What Tequila Does" cracked the Top 15 as the chart year came to a close. "If I Didn't Love You," his duet with Carrie Underwood,placed No. 3 for 2022.
Underwood is the year's top Female MVP on the strength the No. 3 over song, "If I Didn't Love You" with Aldean, and her solo top 5, "Ghost Story." She barely edged Miranda Lambert, who had a big year with the No. 1 duet with Elle King, "Drunk (And I Don't Wanna Go Home)," and her singles "If I Was A Cowboy" and the recently released "Strange." Underwood and Lambert are the only women with enough airplay to place in the Overall MVPs.
The Zac Brown Band leads all Duos/Groups in 2022 airplay. "Same Boat" hit No. 1 at the beginning of the chart year while "Out In the Middle" was Top 15 when the year ended. Honorable mention goes to Parmalee, who were the only other Duo/Group that notched a No. 1 in 2022, hitting the top in June with "Take My Name." This was a soft year for airplay by Duos/Groups, as none qualified for the Overall MVP list. In a real chart oddity, the only other artist in this category to have a Top 15 hit this year was Old Dominion.
Jackson Dean 's debut single "Don't Come Lookin'" propels him to the top of our New Artist MVP list. It ended the 2022 chart year as a top 5 hit but starts the 2023 chart year at No. 1. This year's New Artist list boasts perhaps the widest range of artists this format has seen in a while, including some acts who parlayed huge streaming numbers into radio hits. It's a broad tent that covers Dean and Frank Ray as well as Jelly Roll and Ernest.
Charted Songs, Top 15s
A total of 136 songs made it into the top 50 in 2022. That's four more than last year, when the 132 charted songs were the lowest number in the 16 years Country Aircheck has been compiling these stats and in the 25 years of Mediabase year-end chart information.
This year, a total of 99 different artists contributed those 136 charted songs: 58 men delivering 81 songs, 15 women with 17 titles and 10 Duos/Groups with 14 tunes. Those 99 voices also contributed to what may well have been a record-setting 24 collaborations. Seven men and nine women appeared only on charted songs as part of those collabs, which results in 65 men, 24 women and 10 Duos/Groups lending their voices to the 136 top 50 hits this year. In 2021, 63 men had 85 of the 132 songs, 23 women had 19 and 11 Duos/Groups posted 17. There were 11 collaborations last year.
As in 2021, 67 songs made the Top 15, a continuation of record lows. That's 49% of all charted records in 2022 versus 51% in 2021. The 2022 list of Top 15s featured 56 artists: 37 men, eight women and three duos/groups. Additionally, three men and fi ve women who did not have Top 15 solo singles were part of singles that made it into the Top 15. That results in 40 men, 13 women and three duos/groups taking part in Top 15 hits in 2022.
There were 37 No. 1 songs this year compared with 41 last year. Of those, 19 were solo male performances that accounted for 34 weeks on top. Another seven were male collaborations that yielded another 10 weeks at No. 1. In yet another anomaly and something that may never have happened before, there were no solo female performances that hit No. 1; however, there were four No. 1s that included women. There were duets from Elle King & Lambert and Carly Pearce & Ashley McBryde and collabs between Ingrid Andress with Sam Hunt and Kelsea Ballerini with Kenny Chesney. Each song spent a single week at No. 1.
Wallen is this year's No. 1 king with three songs spending seven weeks on top. Next with four weeks at No. 1 are Cole Swindell and Luke Combs. Jason Aldean is the only artist with three weeks at No. 1.
As always, all airplay information within these pages comes from our partners at Mediabase 24/7. All of these stats are based on singles that spent at least one week in the Top 50 during the 2022 chart year, which ran Nov. 7, 2020-Nov. 5, 2022.
PAGE 29 •
Morgan Wallen returns to Country
way in 2022, leading all artists
slot. Wallen debuted as
shut out in both categories in 2021.
WALLEN, UNDERWOOD, ZBB AND DEAN LEAD 2022 AIRPLAY 1 MORGAN WALLEN Big Loud 2 JASON ALDEAN Macon Music/Broken Bow 3 LUKE COMBS River House/Columbia 4 DUSTIN LYNCH Broken Bow 5 CARRIE UNDERWOOD Capitol 6 LUKE BRYAN Capitol 7 KENNY CHESNEY Blue Chair/Warner/WEA 8 COLE SWINDELL Warner/WMN 9 MIRANDA LAMBERT RCA 10 WALKER HAYES Monument 1 MORGAN WALLEN Big Loud 2 JASON ALDEAN Macon Music/Broken Bow 3 LUKE COMBS River House/Columbia 4 DUSTIN LYNCH Broken Bow 5 LUKE BRYAN Capitol 6 KENNY CHESNEY Blue Chair/Warner/WEA 7 COLE SWINDELL Warner/WMN 8 WALKER HAYES Monument 9 HARDY Big Loud 10 KANE BROWN RCA 1 CARRIE UNDERWOOD 2 MIRANDA LAMBERT 3 LAINEY WILSON 4 MAREN MORRIS 5 KELSEA BALLERINI 6 ELLE KING 7 CARLY PEARCE 8 ASHLEY MCBRYDE 9 INGRID ANDRESS 10 MACKENZIE PORTER 1 ZAC BROWN BAND 2 PARMALEE 3 OLD DOMINION 4 DAN + SHAY 5 BROTHERS OSBORNE 6 MIDLAND 7 LITTLE BIG TOWN 8 LADY A 9 ELI YOUNG BAND 10 RESTLESS ROAD 1 JACKSON DEAN 4 FRANK RAY 3 JELLY ROLL Stoney Creek 5 ERNEST Big Loud 5 BAILY ZIMMERMAN Elektra/Warner/WEA 9 MORGAN WADE Arista 7 CALLISTA CLARK Big Machine 8 NATE SMITH Arista 9 BRELAND Atlantic/Warner/WAR 10 MACKENZIE PORTER Big Loud OVERALL MALE FEMALE DUO/GROUP NEW ARTISTS
15 FIRST TIMERS
TOP
KATELYN BROWN RCA BRELAND Bad Relm/Atlantic/ Warner/WMN JACKSON DEAN Big Machine JELLY ROLL BMG/Stoney Creek MACKENZIE PORTER Big Loud NATE SMITH Arista BAILEY ZIMMERMAN Elektra/Warner/WEA COUNTRY RADIO'S TOP 2022 PERFORMERS theYEAR in MUSIC LUKE BRYAN LAINEY WILSON PARMALEE FRANK RAY Source: Mediabase NUMBER OF CHARTED SONGS NUMBER OF CHARTED SONGS REACHING TOP 15 20182019202020212022 7768696767 20182019202020212022 149143142132136
'23 And We: Music Guide
ARISTA
Sony/Nashville EVP/Promotion & Artist Development Steve Hodges anticipates a "very busy" 2023 on the heels of releasing the debut song from Megan Moroney, "Tennessee Orange." Moroney recently signed with the imprint, which quickly pounced on what Hodges describes as a "streaming monster" to introduce her to Country radio. "It will be an exciting year for Megan and her rabid fan base as she continues touring and releasing more highly anticipated music," says Hodges, who also hints at new music and touring from Old Dominion. In January, the team will begin the peak run for Nate Smith's debut, "Whiskey On You." The lead single is from his
with Lucchese Bootmaker, Wrangler, Bass Pro Shops, Yellowstone Country Montana and more.
BIG MACHINE
The "most heard new country artist of 2023," says SVP/Promotion & Digital Kris Lamb, Jackson Dean follows up his debut No. 1 single, "Don't Come Lookin,'" with "Fearless" (impacting Jan. 23). Dean embarks on a national tour in February supporting Carly Pearce and Blake Shelton with "big summer plans" to be announced soon. Tim McGraw is currently in studio and adding the finishing touches to his upcoming album with a projected single release in the first half of the year. Pearce enters the New Year with "What He Didn't Do" inside the top 15 and more than 150 million on-demand streams, notes Lamb, who projects the song to peak at No. 1 in March. Pearce's next single will be the debut track from her fourth studio album with the imprint. Following a big touring year with shows at The Greek in Los Angeles, Red Rocks in Colorado and two back-to-back nights at Billy Bob's, Midland will be writing and recording in the first quarter. Danielle Bradbery will follow her reported 100m+ on-demand streaming track, "Stop Draggin' Your Boots," with new single "A Special Place," impacting County radio Feb. 13 and supported by her first national headline tour.
BLACK RIVER
The start of 2023 is going to be "very busy" for Black River Entertainment, says SVP/Radio Promotion Mike Wilson Kelsea Ballerini's ride-or-die anthem, "If You Go Down (I'm Goin' Down Too)," which got strong reaction during her fall headlining tour, will just be getting started. MaRynn Taylor's "Every Single Summer" continues to build momentum. Wilson adds, "She's also just announced a sponsorship agreement with the clothing line Buckle, which we're very excited about." "We'll be visiting our friends at Country radio with new artist Josiah Siska starting in January," he continues. "I can't wait for people to hear him. His voice is like no other on the radio right now and he's country to the bone!" His debut single, "3 Tequila Floor," will be going for adds in early March. Wilson offers, "A big thank you to Country radio for another great year!"
BMLGR
BIG LOUD
The Billboard No. 1 Hot Country Songs Label reports "more than seven billion global streams, 57 new RIAA certifications and countless other awards, nominations and accolades in 2022 alone." SVP/Promotion Stacy Blythe promises to "continue making noise" in the new year across the label's roster of "newcomers and genre-dominating giants." On that list are Jake Owen, Morgan Wallen and the label debut from Lauren Alaina. At Country radio, Blythe emphasizes Hardy f/ Lainey Wilson's "Wait In The Truck;" Hailey Whitters' debut single, "Everything She Ain't;" Ashley Cooke f/ Brett Young's "Never 'Til Now;" Owen's "Up There Down Here;" and Wallen's "Thought You Should Know." Other artists and projects to watch in 2023: Hardy's sophomore album, The Mockingbird & The Crow, drops Jan. 20, and new offerings are on the horizon from Ernest,Lily Rose and Cooke. "This landmark year would not have happened without our partners and friends at Country radio," Blythe says. "Absolutely stoked about what's to come in 2023, and looking forward to making many more milestones and dreams come true for our outstanding roster."
BIG SKY
Flagship artist Stephanie Quayle carries the momentum of her latest album, On The Edge, into 2023. Singles "The Lost Years" and "Last Breath" continue to garner "an emotional connection with fans," according to Label Head Carli [McLaughlin] Kane, and set up a forthcoming short-film for the new year. "This is the most significant and important body of work to date from Quayle," says Kane. "It is career-defining. We anticipate an active first quarter and year with strategic releases and content, including a focus on Mental Health Awareness Month to correlate with the upcoming single 'The Edge.'" Quayle will hit the road in the spring in support of the album, debut her own podcast, as well as lean into her partner relationships
Brett Young's positive twist on a heartbreak song, "You Didn't," is picking up speed as it moves toward the top 10. With increases in airplay and streaming exposure, VP/Promotion & Marketing Ryan Dokke observes, "The callout research is what is driving this single into 2023." Dokke also points to "one of the most exciting new artists of 2022," Shane Profitt, whose debut single, "How It Ought to Be," has quickly reached the top 30. "He is also quickly becoming a favorite with Country radio programmers with his quick wit and country charm," Dokke says. New music from the newest signing to the roster, Chris Janson, is expected after the first of the year. "This could be one of the biggest years for the prolific entertainer," Dokke asserts. Hot off his recent No. 1 with Thomas Rhett, "Half of Me," Riley Green will release his next single early in the new year. "The Duckman" will also be in the direct support slot all year for CMA Entertainer of the Year Luke Combs. Rounding out the 2023 BMLGR preview, Lady A will return with new music. Expect the trio to deliver what Dokke calls "one of the best projects of their storied career."
BROKEN BOW
BBR has a big first quarter planned with CMA Female Vocalist and New Artist, ACM New Female Artist and CMT Breakthrough Artist of the Year Lainey Wilson continuing her ride to the top with "Heart Like A Truck." "Lainey Wilson has been called the future of country music, and with her recent No. 1 album release and two CMA wins, she's proving to be both the present and future of the format." say co-VPs/ Promotion Lee Adams and Shelley Hargis. "Her style, sound, authenticity and work ethic will make her a force for decades to come. And as she said, she will not let us down."
Jason Aldean's "That's What Tequila Does" starts 2023 in a strong position after a year in which he won ACM Single, iHeartRadio's Country Song, CMT's Collaborative Video and earned Billboard and Grammy noms. "Jason continues to add to his 27 No. 1s, proving why he is the reigning ACM Artist of the Decade," says Adams. Dustin Lynch's new single, "Stars Like Confetti," is going for airplay in January, and Chase Rice's "Way Down Yonder" will be released to radio in late Q1 (the cowboy themed video is out now). And look for Jordan Harvey to continue visiting radio and partners in anticipation of his debut solo release. "Jordan is going to
be a major force, both as a songwriter and an artist," says Hargis. "His music is so infectious, as is his personality, and we could not be more thrilled to represent Jordan, and to have a single coming in Q1!"
CAPITOL
"Your support for our artists and our flamethrowing promotion team made 2022 another fantastic year for us," begins VP/Promotion Bobby Young. He says Luke Bryan's "Country On" will wrap the year as his 30th No. 1, if all goes to plan. Young then hints at a new single coming Jan. 6 with an impact date of Jan. 16 to coincide with Bryan's 2023 Crash My Playa in Cancun and February Las Vegas residency. An album will follow in Q1.
Jon Pardi's new single, "Your Heart Or Mine," is climbing the chart and expected to be the second hit from Mr. Saturday Night Keith Urban's current single, "Brown Eyes Baby," is heading top 20 with Young reporting promising early research and consumption. Urban will also have a new album and Las Vegas residency (beginning in March) in 2023.
Carrie Underwood's recently released single, "Hate My Heart," is poised to be the second hit from her No. 1 album, Denim & Rhinestones. Her tour of the same name launched in October and runs through March.
"All indicators point to Dierks Bentley having another radio smash with his current single, 'Gold,'" Young says. Bentley – whose tenth album with the label will be released Feb. 24 – will be back on the road in 2023, as will Darius Rucker, who is expected to have a single out in the first quarter.
Caylee Hammack stayed busy in 2022, not only opening tour dates for Bryan, Rucker and Brad Paisley, but also adding the final touches on new music for her sophomore album. Young calls Little Big Town one of the format's "most consistently streamed acts" and Mickey Guyton "one of the most visible new country artists." He points to the former's ongoing support of album Mr. Sun, and the latter's focus on writing and recording. "It's been great having our artists back out in front of the country audiences this past year," says Young. "As you can see, it's not going to slow down at Capitol Nashville anytime soon."
COLUMBIA
Back-to-Back CMA Entertainer of The Year Luke Combs secured his record-breaking 14th consecutive No. 1 in 2022. He has another run of stadium dates in 2023 and his current single, "Going, Going, Gone," is one of his fastest moving. Coming off his back-to-back No. 1s in 2022, Mitchell Tenpenny's "We Got History" is raising its hand in both consumption and airplay, according to VP Lauren Thomas. "His last No. 1, 'Truth About You,' was my first No. 1 as the VP of an imprint," says Thomas. "I will never forget that moment hearing it took the top spot. Seeing Mitchell's hard work pay off was definitely a highlight for the team in 2022." Elle King's debut country album, Come Get Your Wife, releases Jan. 27 and features her current single with Dierks Bentley, "Worth A Shot." "Elle is an artist who truly transcends genre," says Thomas. "This music and upcoming headlining A-Freakin-Men Tour will only
PAGE 31 • DECEMBER 2022
Labels preview new music for the new year.
Arista's Megan Moroney
BMLGR's Shane Profitt
further solidify her in our format." Maren Morris just wrapped her headlining Humble Quest Tour and current single "I Can't Love You Anymore" continues to be a priority into the new year.
EMI NASHVILLE
Kylie Morgan's "If He Wanted To He Would" continues to climb at Country radio behind an already powerful streaming story with weeks of strong addto-collection rates that VP/Promotion Jimmy Rector says is "the important one." "You want something that touches your audience, drives ratings and connects with your P1s?" asks Rector. "This high-energy artist with an amazing stage show delivers!" Tyler Hubbard's "Dancin' In The Country" is off to a fast start and the EMI Nashville team looks forward to continuing to build him as a "solo superstar" with the follow-up to No. 1 "5 Foot 9." "With one of the most familiar voices of the last decade, it's no surprise that Tyler has an instant connection to listeners, has great research and boasts massive streaming numbers," says Rector. Eric Church pays homage to the everyday grind and how it affects loved ones with the timely "Doing Life with Me" as he prepares for his 2023 tour. "Already showing top 10 research in local markets with daytime airplay, 'Doing Life With Me' proves what we all know: play it and they will come," Rector says. Grammynominated duo Brothers Osborne are currently in the studio with a new producer and new music expected in 2023.
FORGE ENTERTAINMENT
Early in the year, Lucas Hoge will release his upbeat new single, "No Where Nowhere," written by LoCash, Drew Baldridge and Jason Massey, via his new relationship with Vere Music. January will see Hoge and his band hit the road on a 40+ city tour with America's Got Talent finalists Chapel Hart, while his Hoge Wild TV show enters its fourth season.
GRASS ROOTS
Coming off of Canadian hit single "You Ain't" (f/ Meghan Patrick) and recent No. 1 "Boy Like Me," the first single from Aaron Goodvin's new collection is slated for international release at the end of Q1. He also heads out on his first headlining tour in January. "Aaron is the consummate storyteller with a soulful vocal that brings you in and lyrics that are reminiscent of the '90s in their emotion and craft,"
three-part harmony will rope you in," says Tunick. She adds, "Paige King Johnson embodies talent that goes the distance and possesses a dedicated work ethic and bold entrepreneurial spirit." Johnson is slated to release new music to radio in January from current album Honky Tonk Heart. "We're looking forward to 2023 and always excited to be part of the success stories of these talented emerging artists." says VP Renee McClure
MAGNOLIA
With a voice The New York Times describes as "wholly different, thicker and more throbbing, a caldron bubbling over," Magnolia's flagship artist Randy Houser recently released his sixth studio album, Note To Self, featuring 10 tracks co-written and co-produced by the Mississippi native. The lead single and title track was his first new music since 2019's Magnolia. It continues climbing the charts, approaching top 30 at press time.Houser wrapped his co-headlining tour with longtime friend Jamey Johnson earlier this year and is currently on the road with Cody Johnson through Spring 2023. Along with preparing new music and a relentless touring schedule, Houser landed on-screen roles in Martin Scorsese's upcoming film Killers of the Flower Moon starring Leonardo DiCaprio, Robert De Niro and more, as well as the inspiring The Hill starring Dennis Quaid.
MCA
CMA winner Jordan Davis continues his climb toward the top of the chart with "What My World Spins Around" ahead of the Feb. 17 release of Bluebird Days. Reigning ACM New Male Artist Parker McCollum has his fastest moving single with "Handle On You," and he's in the studio working on his next full length album. Also working on a new album is Sam Hunt, whose "Water Under The Bridge" approaches top 20. In Q1, expect a new radio single from Kassi Ashton, an album from Kip Moore and the rollout of Catie Offerman. SVP/Promotion Katie Dean describes the Texan as a "fiddle player with traditional country roots and smooth, conversational vocals."
MERCURY
The imprint's newest artist, Dalton Dover, joined Luke Combs last summer on select stadium dates before hitting the road with Priscilla Block on her fall tour. He's been rounding off 2022 in the studio and plans to hit the road in early 2023 to meet programmers. Speaking of Block, she scored a top 15 single and followed that with her Block Party headlining tour in the spring and fall of 2022. Looking ahead, she will release a deluxe version of Welcome To The Block Party in Q1, along with new
the road and the studio with new music expected in 2023. Lastly, after traveling the country on the CMT Next Women of Country Presents: All Song No Static tour, Maddie And Tae will be in the studio to record music for release later in the year.
MONUMENT
Coming off a year that saw Walker Hayes as one of the most-streamed artists in the genre, Monument is jumping into 2023 with new music from nearly every artist on the roster. Caitlyn Smith will release the second half of her record High with the full project, High & Low, expected this spring, while sister-duo Tigirlily Gold is getting ready for a new single at the top of the year. Currently on their Introducing Tigirlily Gold: The Tour, sponsored by Lee, their full project will be out in Q2. Brandon Ratcliff's Tale of Two Towns will be out in January, while Alex Hall is in the studio working on new music, and Pillbox Patti is hitting the road after just having performed at the CMA Awards As Hayes' current single, "Y'all Life," climbs the chart, he'll have a new album in 2023, which will be his third on the label, and follow Country Stuff The Album – the only country album released in 2022 that is RIAA certified to date, according to the label.
QUARTZ HILL
"This year has started off awesome, with Joe Nichols hitting top 25 on Mediabase and selling out shows all over the country," says VP/Promotion & Marketing Will Robinson. "We are thrilled to continue building on the success of 'Good Day For Living' at Country radio." He also shares excitement over new music from Nate Barnes and a new single from Thompson Square, dropping Q1. "Having Shawna back and in good health is an answered prayer," says SVP/Promotions & Marketing April Rider. "In all that we do, we're proud to be the label delivering 'unapologetically country' music, and you can count on Quartz Hill to continue bringing authentic country music throughout 2023."
Following two No. 1s in '22, Kane Brown continues his chart ascension with "Thank God" featuring his wife, Katelyn Brown. Brown will continue his international Drunk Or Am I Dreaming Tour in the US in early 2023. Corey Kent's gold-certified "Wild As Her" is "getting stronger and stronger," notes SVP/Promotion & Artist Development Dennis Reese, adding, "From consumption to callout, his debut single at Country radio has it all." Kent will be on the road throughout '23, starting with Parker McCollum in the beginning of February. New music is also on the horizon from Chris Young
RECORDS
Rolling into the new year, Matt Stell's "Man Made" George Birge's "Mind On You" continue their respective chart climbs. EVP/Promotion & Commercial Strategy Josh Easler lists three songs being released for consumption in January: Erin 's "Boys In Boots," Birge's "Cowboys Talking" James Barker Band's "Meet Your Mama," which is the group's first release for the label. Look for a formal reintroduction to radio and DSP partners at CRS. "I can't tell you how excited I am about working with the James Barker Band," says Easler. "I have been a fan for years, and the music they are making for 2023 is phenomenal."
RED STREET RECORDS
New duo Neon Union launched at the end of 2022 with their debut single, "Bout Damn Time." The new year will also see new music from a soon-to-be-announced signing as the label celebrates its one-year anniversary.
MCA's Catie Offerman
Red Street Records' Neon Union
REVIVER
What do Ian Flanigan Brooke Moriber Aaron Goodvin, David Adam Byrnes and Steven Keene have in common? They all have new music and videos out, are on the road and will continue to release new music in 2023. Flanigan's current single, "Last Name On It," from debut album Strong is out at radio and can be heard on DSPs. He'll be releasing an acoustic EP of selected titles from Strong in Q1 and recording a new album for a Q4 release, in addition to planned shows in the summer and fall. Moriber recently released her version of "All I Want For Christmas Is You" benefitting Epidermolysis Bullosa via the EB Foundation founded by Eddie Vedder. She'll have a new single, "Grounded," mid-December with more music hitting in January alongside her label debut EP in Q1. Goodvin will be releasing new music in 2023 as he continues to tour. Byrnes' Reviver debut, Keep Up With A Cowgirl, is available now; he's currently in the studio and will be releasing new music every month in 2023, as well as a new album in Q4. Keene will be releasing his label debut album, Woke, in Q1. The latter has three singles out, including a cover of Bob Dylan's "Wicked Messenger."
RISER HOUSE
Flagship artist Dillon Carmichael continues up the chart with currently top 40 single "Son of A." With the up-tempo Jon Pardi, Dan Huff and Phil O'Donnellproduced Son of A Deluxe Album release two months ago – featuring 18 songs and an acoustic version of the title track – Carmichael will return to the studio in the first quarter to begin work on his third studio album. Look for the Riser House promo team to launch a new single in the first quarter while Carmichael continues his headlining tour. Fresh off her nuptials to Mitchell Tenpenny, newlywed Megan Patrick is hard at work on an spring-targeted EP which will be the first half of a full project slated for the second half of 2023. Meanwhile, the team is "listening for the hits to consider taking to radio," reports National Dir./ Promotion Jeff Davis. On the heels of shipping "First Christmas In Love," her first original Christmas song release, to radio, look for 17-year-old singer/songwriter and Riser House development artist Jordana Bryant to drop an EP in the second quarter along with a radio tour and launch from the promo team.
SHOW DOG
The label plans to introduce new signing Kimberly Kelly after she made her debut this summer with I'll Tell You What's Gonna Happen in partnership with Thirty Tigers. Kelly's first single, "Summers Like That" ("warm, lifting voice" –Billboard) will go to Country radio in spring. "She sings country music with emotion and range," says Toby Keith. "I am big on songwriters and her talent impressed me. She's a songwriter that has something to say." Produced by husband Brett Tyler, Kelly jokingly calls the album a "sub-genre of country music … called country music." In addition to her label debut, the singer/songwriter made her Opry debut with Steve Wariner earlier this year. Fans can currently catch Kelly on the road with Drake Milligan, Radney Foster and Ian Noe.
STONE COUNTRY RECORDS
"In 2023, we'll continue to build on the successful momentum we've gained with Easton Corbin's new music," says SVP of Promotion/Marketing April Rider Adds VP/Promotion Jim Malito, "Easton's new album will be out in Q1, as he continues touring in the US and abroad. We're also expecting a debut album from up-and-comer Ben Gallaher."
STONEY CREEK
Look for follow-ups from Jimmie Allen and Jelly Roll to get the new year rolling, the latter of which has spent 14 weeks (and counting) at the top of the all-genre Billboard Emerging Artist chart. American Music Award-nominated Parmalee reached 1 billion lifetime streams, according to VP/Innovation, Radio & Streaming Adrian Michaels, and will start the year top 40 with "Girl In Mine." Meanwhile, Frank Ray will launch new single "Somebody Else's Whiskey" and America's Got Talent finalist Drake Milligan continues moving up the chart with debut single "Sounds Like Something I'd Do." Fresh off their appearance on New Year's Eve Live: Nashville's Big Bash, King Calaway will be out supporting their Zac Brown-produced single "I'm Feelin' Good (Steve Miller Band)."
TRIPLE TIGERS
"We remain committed to focusing on Scotty McCreery and Russell Dickerson," says SVP/ Promotion Kevin Herring. Both McCreery and Dickerson have new albums to promote: the former's deluxe version of Same Truck – driven by newest single "It Matters To Her" – and Dickerson's self-titled release, which features "God Gave Me A Girl."
VALORY
Valory is finishing the year in celebration as Thomas Rhett achieves his 20th No. 1 in 10 years, marking
with Priscilla Block. On the subject of duets, Brantley Gilbert returns to the Country chart with "Heaven By Then," featuring Blake Shelton and Vince Gill on harmonies. Conner Smith, who just wrapped a year on the road with Rhett, has achieved 130 million ondemand artist streams, as noted by VP/Promotion & Marketing Chris Palmer. Smith's current single, "Take It Slow," will continue its journey into 2023. Tiera Kennedy spent 2022 visiting radio and is currently in the studio recording new music, while newcomer Mackenzie Carpenter will be hitting the road to meet radio early in '23. Palmer advises to be on the lookout for "more exciting new artists, including viral sensation Kidd G."
WAR
This year alone, Gabby Barrett co-hosted the ACM Awards alongside Dolly Parton and Jimmie Allen, served as direct support on Jason Aldean's summer amphitheater tour, welcomed her second child and surpassed 2.4 billion global career streams, per Dir./ National Radio Promotion Michael Chase Goldmine (Deluxe) delivered current rising single "Pick Me Up," and new music and select tour dates with Kane Brown are on the way in 2023. "Zach Bryan has dominated the streaming world (350 million) for months and is now making an impact on Country radio with 'Something In The Orange,'" says Chase. "It's been the No. 1 most-streamed country song for multiple months this year," says Chase, adding Bryan will be headlining several festival dates in 2023 (including Windy City Smokeout and Summerfest).
After a headlining arena tour last year, Dan + Shay brought their live show to a reported nearly 1.3 million people this summer on Kenny Chesney's stadium Here And Now Tour. Current single "You" is described by Chase as a "standout crowd favorite, earning a swell of support on social media as it became a natural theme song for wedding season." The AMA Favorite Country Duo/Group have turned their sights to Christmas with original song "Holiday Party," which they performed at the Rockefeller Center Tree Lighting and CMA Country Christmas. New music is in the works and Chase's fingers are crossed he'll have it to share in 2023.
Tyler Braden had a busy 2022 with his Grand Ole Opry debut, select Brooks & Dunn shows and a tour with David Nail. Current single, "Try Losing One," continues to "see major market airplay and early callout research potential," Chase notes. He continues, "It has also topped the SiriusXM Hot 30 Countdown while Tyler has collectively earned more than 175 million global streams as an artist." Braden will kick off 2023 on the Mitchell Tenpenny tour and is set to play Stagecoach, among other festivals. Brown Band just wrapped the Out In The Middle Tour playing Wrigley Field, Hollywood Bowl and Fenway Park along the way. They close out the year at Year's Eve Live: Nashville's Big Bash, with dates including major festivals – and new music – coming next year.
WEA
Ingrid Andress is will follow her second No. 1, the platinum-certified, Grammy-nominated "Wishful Drinking" (with Sam Hunt) with "Feel Like This," from sophomore album Good Person, in early January. After wrapping a 52-date US tour with Keith Urban in November, the four-time Grammy nominee will headline the Good Person Tour next year. According to Kenny Chesney is one of only 11 concert headliners –and the only country artist – to top $1 billion in ticket sales since the beginning of 2000. Celebrating his '22 stadium tour, Chesney partnered with longtime tour mates Old Dominion to release "Beer With My Friends." His 19-stop Go Back Tour kicks off in March 2023.
Bailey Zimmerman exploded onto the country scene, delivering Leave The Light On, which SVP/Radio Kristen Williams says earned the most first-week EP streams for any country act in history. The project's
platinum-certified lead single, "Fall in Love," just became the fastest debut single to reach the top of the airplay chart since 2016. Up next at Country radio is "Rock And A Hard Place," which Williams shares has a "stout listenership with nearly 345m US track equivalents and 298m global tracks to date." Catch Zimmerman on tour with Morgan Wallen in 2023.
Morgan Evans wasn't looking to make a statement with new single, 'Over For You,' he was simply looking to heal," Williams explains "But when he performed this song live for the very first time, he realized this wasn't just personal for him." A simple, fan-posted iPhone video of his performance of the song went on to collect millions of views, and now the song is his new single ... and a label priority for 2023.
WHEELHOUSE
VP Ken Tucker tells Country Aircheck that the imprint is looking forward to a "breakthrough 2023 with prime new music from several stars in the making." Kolby Cooper's debut, "Excuses," will remain a focus for airplay as he continues playing shows across the country. Meanwhile, Chayce Beckham's debut solo single, "23," will impact Jan. 23. The song Beckham won American Idol with "has been streamed more than 120 million times in the US and is already a concert favorite," says Tucker before adding, "If you're looking for instant familiarity, '23' has it." Blanco Brown will digitally release "I'll Never" Jan. 13. "With heartfelt, universal lyrics that evoke the purest of emotions and a soulfully smooth melody, the song captures the essence of everlasting love," says Tucker. "Expect to be blown away by Blanco's voice and range. This song has already been heard by thousands at Blanco's tour dates, fairs and festivals nationwide." Songland winner Madeline Merlo, who penned Lady A's No. 1 "Champagne Night," will be introduced to radio and streaming partners in the first quarter. And look for new music from LoCash
WMN
Fresh off her CMA for Musical Event, Ashley McBryde snagged two Grammy nominations for Best Country Album (Ashley McBryde Presents: Lindeville) and Best Country Duo/Group performance ("Never Wanted To Be That Girl" w/Carly Pearce). McBryde also recently received an invitation from Garth Brooks to become the newest member of the Grand Ole Opry. She will release new music to Country radio in early 2023. Cole Swindell's platinum-certified, multi-week No. 1 "She Had Me At Heads Carolina" earned more than 275 million global streams, according to the label, and he recently released a remix of the track with Jo Dee Messina, who joined him for a performance at the 56th Annual CMA Awards. He headlined his Back Down To The Bar tour this fall and will hit the road with Thomas Rhett next year. Be on the lookout for a new single from Swindell, impacting Jan. 2023.
VP/Radio Accounts Tom Martens reports Breland's inaugural Country radio single, "For What It's Worth," had a strong start in 2022. He performed the track, which hails from debut album Cross Country, on Jimmy Kimmel Live! in November. "We are excited to continue to introduce him to Country radio while working this highly consuming, reactive song," says Martens. The team thanks partners for their continued support of Blake Shelton, whose "No Body" is his 43rd top 20 Country single. Shelton is getting into the holiday spirit this year with the release of Cheers, It's Christmas (Super Deluxe), out now. And catch him on his 2023 Back To The Honky Tonk tour and his final season as a coach on NBC's The Voice. CMA Music Video and Single winner Cody Johnson is ready to follow up with an even bigger '23. "'Human' is already proving itself to be a strong follow up to the multi-platinum, Grammy-nominated, multi-week No. 1 "Til You Can't,'" says VP/Radio Anna Cage, adding that in the past 10 months Johnson has increased his global career streams by one billion. His live album, Cody Johnson & The Rockin' CJB Live, was released Dec. 2. Catch him on the road in 2023 with Randy Houser, Luke Combs and more. CAC
PAGE 34 • DECEMBER 2022
WEA's Bailey Zimmerman
Stoney Creek's Jelly Roll
MIRANDA LAMBERT
On Fire & Settling In
Focusing
on her Velvet Rodeo Las Vegas residency through 2023, Miranda Lambert is taking her first extended non-pandemic break from touring since she broke through with "Kerosene" in 2005. Meanwhile, she's never been more visible.
THE INTERVIEW
Her Wanda June home goods line at Walmart, clothing and lifestyle brand Idyllwind, downtown Nashville restaurant Casa Rosa, and Tractor Supply pet line bearing the name of her MuttNation animal rescue charity have grown her brand well beyond music. But music remains the core, leading not just to the growth of her business, but to being one of the most awarded artists in country music history.
CA: Your career and brand expand seemingly every year. Did you have a vision for all of this when you started?
ML: I had a vision for the longevity. Having a long career was a goal. I did not know that it would be expanding into the other aspects – brands, my charity and all that stuff, but I definitely envisioned a long career.
How does the reality compare to your early ambitions? Would you have been surprised, back then, to learn it would turn out like this?
Yeah, a little bit. When I first met my manager, Marion Kraft, I was 19, and she asked what I wanted out of this. I said, "I want to be able to sing and write songs for as long as I physically can and have a long career that means something." So, I don't know that I would be surprised. I might be that the music community has consistently embraced my music and me as a person and brand. I just went to my 17th consecutive CMA Awards – that's pretty crazy to think about. I'm thankful, but part of the reason I've worked so hard all these years is because I love it. The more good that happens, and the more my peers continue to vote for me and invite me in, the harder I want to work. So, there won't be any slowing down just yet.
When did a Vegas residency become something you were considering?
I never dreamed that up, honestly. I didn't really know to. Back in the day, it felt like Vegas was the last thing you do before you don't tour anymore, but there's been a resurgence. A lot of younger artists are doing residencies in and out of touring. [Live Nation's] Brian O'Connell came to me with the idea at the end of 2020, and I loved it. I've been touring so long that I've been everywhere, so keeping it fresh and keeping people wanting to buy tickets when there's whole new crops of artists they can spend their money on can be a struggle. This gives all the markets a break, and it gives me a bit of a break. I won't have to live on a bus for a couple years, which is really different. It took me a long time to get used to the thought of that – and I spent two years thinking about it. Having made the decision, it's really been an awesome experience. For the first time, the fans come to me. It's kind of crazy.
Other than not living on a bus, how different is performing in Vegas from touring?
It's a lot less wear and tear. I've been going to Vegas for 18 years for the ACM Awards, but only for three days at a time – the whirlwind. The idea of living there for a month was a lot, but we rented a house, and once we got settled, well, I leave my house at five, do hair and makeup, go to work, and I'm home by 11pm. That's a
big change from what used to be a constant roll from one town to the next. When I started this journey, I was doing around 200 shows a year, so doing three a week is pretty awesome.
Is it odd slowing down like that? Sea legs on shore? It is. I've had my bus, Elvira, since 2016. I recently took her down to see my grandpa in Texas just because she needed a ride, but I didn't have my bus legs under me. I was like, "Oh, this is a scary feeling not being used to the bus rolling." But it's just for a time. I'm not really touring for the next year-and-a-half, so Vegas is kind of it. I'm inviting the change, and the crowds have been amazing. It's an opportunity for people to see me who haven't had me in their market, especially people from Canada, because we don't go up there a ton, and our last Canadian tour got canceled because of Covid. Plus, it's a different show than I've ever done. I don't carry a bunch of tricks and pyro up my sleeve when we're touring because it's hard, expensive and sometimes a lot of drama. I usually keep it pretty simple and rock and roll on the road, but in Vegas, we've got some gags and pyro that are really fun and add so much to the show.
Have you learned anything that might translate to touring when you go back out?
When I say Vegas is easy, it wasn't easy getting there. It was a lot of work to put together before we got our groove. Now we know our routine. My musical director, Danny Mitchell, and my band worked hard on some cool medleys and musical segues we haven't had before. With the cues for pyro, confetti and whatnot, it's made us really tight. We're going to take a lot of those musical things and some of that drama with us when we go back on tour, because it has definitely pushed us.
Speaking of music, you've consistently worked beyond your solo projects, whether it's Pistol Annies or The Marfa Tapes. What's your process for figuring out what you want to tackle next?
I just let the art decide. With the Annies, it was organic – gal pals writing songs about scorned-wife-ville. And it worked. Same with The Marfa Tapes – three old Texas friends who'd been going out to the desert to write songs for seven years. "Why don't we just put them on tape?" They're two of my favorite projects, but doing them also keeps it fresh. My first record was 2005, so branching off to other creative things keeps me sharp.
I've also been writing with a lot of other artists for their projects, which has been super cool and well received. I love getting out of my comfort zone and, now that I can
PAGE 3 • DECEMBER 2022
Yeah. I called Marion one day like, "We have all these Marfa songs that are just going to die on our phones. We should put them out." Of course, I was thinking we'll just release them, no big deal. A month of press later I was like, "Oh, this is a bigger deal than I thought." I have such a good team with [publicist] Ebie McFarland, Marion and all the girls at Shopkeeper Management. They really trust my gut, and when we dive into something, even if it's not conventional, they go a hundred percent with me to make it happen – make it a splash. Like I said, you have to stay fresh and keep people interested. There are girls my age who started with me when we were all 19, and now they're bringing their daughters to the shows. It's really cool to see.
The respect you have from your peers is immense, as evidenced by recently receiving the Academy of Country Music's Triple Crown honor in August. How do you manage expectations regarding awards at this point?
I've been really blessed to get a lot of awards that were very important to me. Every single one of them is important, but Album of the Year especially, because it's about the art. Getting Entertainer of the Year finally for ACMs – I'm always appreciative to be nominated, but because I've had some success and luck – and because I've gotten my share, I go into it being damn glad to be there. I didn't hold out hope
focus on what's right for the career. I'm so thankful for that relationship, because it's very important to have a manager that 100% backs you on everything.
Do you see yourself as a CEO? Do you get into the nitty gritty of business, balance sheets and all that?
No way. I'm not a numbers girl. With my tour manager, production manager and management team, I've surrounded myself with really great people. My assistant is awesome and super hands-on. My husband is very hands-on with Casa Rosa and in Vegas. I try to concentrate on the art, because none of this happens if I don't do that. But I definitely have enough eyes and ears that when something needs to be addressed, I'm right there to figure it out, do the hard stuff and the good stuff, too. But micro-managing is definitely not my style. I just hire the greatest people I can find, pay them well and trust them.
You touched on this when we were talking about Vegas, but how has your work/life balance evolved over the years?
When you look at country music as a business and artistically, what do you think is really going well?
Country has always been very good about supporting each other. Country music is a family. We're not all best friends. Everybody doesn't always get along or like each other's music all the time. But when you have a CMA after party at Casa Rosa and every single artist you've ever met in the business for 20 years shows up, it's because we stick together. I hope that continues. I don't ever want it to divide. Everybody shares in this passion for country music, and that's what bonds us, even though we're all different.
What could we do better?
It took a long time to break through the new females. And I'm not waving a bra right now. I'm over that conversation. But letting people in quicker and being more open to all kinds of artists and music – "Come on in. Have a seat at the table." Like Elle King. That makes me so happy. I don't know if we could do better, because it feels like we already are, but I hope it continues.
for an Entertainer trophy because it's few and far between for women and a hard one to get. Everybody nominated deserves it. Winning made me feel like all of what I do is noticed. I take very seriously the responsibility to continue representing country music in every possible way I can.
I do go into awards season thankful to be there. Watching Lainey Wilson take home Female and New Female for the first time, I was so excited seeing this new generation kicking ass and taking names. I hope I was part of opening some doors for girls like her.
All the brand extensions – from retail to the restaurant – how do you decide what fits?
I'm really involved in all of those projects. I approve every single clothing and food item that comes out of Idyllwind. I'm definitely very involved in MuttNation, of course. That's my passion. The MuttNation pet line at Tractor Supply seems to fit. Again, I go with my gut, my team and what feels good.
When they came to me for the bar on Broadway, I was hesitant. I was approached a couple years ago and wasn't sure. It didn't feel like there was room for a female bar quite yet; it hadn't been done. This time, I met with the team over there, and the timing was right. I don't want to sign up for anything when I'm way too busy to actually engage. If it has my name on it, I want to be involved in every piece. For Casa Rosa, I hired my own designer, Phara Queen, and was very much a part of the creative process ... and still am.
How big is your team these days? Do you keep tabs on your company head count?
We moved 23 people to Vegas. That's a pretty big dang deal, telling the road crew, "All right guys, try something new." Management is me and Marion, and Crystal, Laura and Dara in her office. Plus, Ebie's whole
Man, I've done so much better. I still catch myself, though. I say I do better, but then I put "ML NA" on the calendar and I'm like, "Does this mean 'not available' or 'now available'?" Because somehow, I fill all of my days. I used to be terrible at it –overwhelming myself, completely overbooked and exhausted. In 2020, I learned how detrimental that was to my physical and mental health – to life in general. I went through a really hard time in 2015 and had to rethink a lot of things about my schedule and what was important. And I realized it's kind of as simple as what Loretta Lynn said: "You have to go live a life so you'll have something to write about." That sticks with me when I'm overdoing it. I've gotten pretty dang good at doing nothing on the days I'm supposed to do nothing, which is one of my favorite things now. I'm thankful for that pandemic lesson we all got, because I don't think any of us would've taken the opportunity to learn that on our own.
But also, when you have success and big things happen – like the week the Grammy nominations came out – it puts a fire under my ass. Then I want to work harder, which is when I have to go, "All right. Slow down." I have to remind myself constantly.
Your relationship with radio's been mixed, although you've had a run of top 10s lately. Do you keep up with the charts? Do you get frustrated? Do you get excited as singles move?
I get frustrated. I don't check it myself – I get updates from my team. I used to have a very complicated relationship with radio, and I still have my ups and downs, but for the most part I feel like I've made good relationships and put my stake in the ground. I don't get super offended anymore. If a song doesn't work, it just doesn't work. There were times I was getting really frustrated, because there was no end in sight for the struggles of females on radio, but I think that's changing. We made it through that phase, which I'm glad about. But I have a career based on not-numberone singles. I didn't have my first number one until my third record, and I was selling millions of albums.
I'm so thankful when I have a single that works. When it clicks, you're onstage and everybody's singing along. It's like, "Oh, this is so refreshing. They hear me in their hometowns, in their cars." It's a huge difference ... but I also learned not to rely solely on that. Do other things to make sure I'm in front of
We do seem to be doing a better job talking about the difficult issues, rather than avoiding. As you did in a subtle way with "If I Was A Cowboy."
That's very important to me. Having your opinion is totally okay. Everybody gets to have one and voice it. I'm very proud of country music for embracing bold decisions by bold artists, T.J. Osborne being one. For me, I didn't realize I wasn't speaking up. I was cutting songs like "All Kinds of Kinds," which was my way of supporting everybody – humans being humans, whoever they are. My brother and his husband have really opened my eyes to being more supportive, so I've been trying to do that. Those of us who are songwriters should be preaching our hearts through our songs. I don't think music is a place where you get up onstage and start preaching your agendas. But I do think you should say the things you want to say in your music and live out your story by example.
What keeps you excited?
We touched on it. Obviously, the music. All the projects. I'm really excited about Idyllwind, our charity, the toy and bed line with MuttNation and my homegoods line, Wanda June. It all started with a song in a way. That makes me so proud – my three chords and the truth is in Walmart, and it's an extension of my story. My tough-as-boot-leather songs and attitude can extend into Idyllwind. And everyone knows my true passion is saving helpless animals. I'm thankful that the songs got me there. And I'm glad you brought those up, because usually I'm just talking about music or Vegas. But it all started with a little guitar in East Texas.
By the way, how many animals did you move to Vegas? Just my three – two little senior dogs and a medium sized dog. Having them in Vegas makes me feel at home. I'm in the same Planet Hollywood theater Shania used, so they already had all the dog stuff because Shania brought hers. Caesars gave me a huge dog basket of goodies, which was great. I get to bring my kids to work.
Then I have two Great Pyrenees, but they stay at my farm in Tennessee to protect the mini horses. They're about eight years old and slowing down, but they are fierce. I rescued them from a farm in Texas – the guy got too old, had to sell his farm, and said the dogs were depressed because they didn't have a job. I asked their names and he said, "Thelma and Louise." I was like, "Those are my dogs."
PAGE 38 • DECEMBER 2022
CAC
THE
We Casa: At Casa Rosa with (l-r) husband Brendan McLoughlin, parents Rick and Beverly Lambert, brother Luke Lambert and manager Marion Kraft.
INTERVIEW
Congrats, Fitz!
CT40 and Fitz have come full circle.
He's living in Texas...like Bob...after moving his amazing family there to be closer to their grandparents.He's recording CT40 at The Bluestem Studios in Weatherford, TX...like Bob.He's working with students at Weatherford College to teach them the ins and outs of radio...like Bob.
And now he's honored by winning his first CMA Award for National Personality of the Year,another accomplishment he and Bob both share.
Fitzis a terrific man who keeps impressing me.Iknow he's impressing Bob and the entire country music industry in so many ways. Congrats,Fitz.
Sending you much love,
Nan K gsley
skyviewnetworks.com/ct40