Asia's definitive media content and services directory
2023
C NTENT
Index
Who's who...
Page 4 A+E Global Content Sales
Page 5 ABS-CBN Corporation
Page 6 All3Media International
Page 8 ATV Turkey
Page 9 Banijay Rights
Page 10 BBC Studios
Page 11 BEC World PCL
Page 12 Boat Rocker Studios
Page 13 Fremantle
All programme distribution companies were given the same opportunity to supply information for inclusion in ContentAsia's The Big List 2023
Who's who...
Page 30 Deutsche Welle (DW)
Page 31 KC Global Media Asia
Page 32 Paramount Global
Page 33 Rock Entertainment Holdings
Page 34 THEMA Asia Pacific
Page 36 TV5MONDE Asia-Pacific
All channels operating in or for Asia were given the same opportunity to supply information for inclusion in The Big List 2023
Page 38 Cambodia
Page 39 China
Page 42 Hong Kong
Page 44 India
Page 47 Indonesia
Page 51 Japan
Page 54 Korea
Page 14 Cineflix Rights
Page 16 GMA Network
Page 17 Kanal D International
Page 18 Inter Medya
Page 20 NBCUniversal Global Distribution
Page 21 Paramount Global Content Distribution
Page 22 PBS International
Page 23 Red Arrow Studios International
Page 24 Sony Pictures Entertainment (SPE)
Page 25 WildBrain
Page 58 Mongolia
Page 60 Myanmar
Page 61 Pakistan
Page 63 Philippines
Page 65 Singapore
Page 66 Taiwan
Country Profiles 2023
Country Profiles 2023
Page 56 Laos
Page 57 Malaysia
Page 69 Taiwan Creative Content Agency (TAICCA)
Page 70 Thailand
Page 72 Vietnam
C NTENT ASIA
C NTENT Asia's definitive media content and services directory
A+E Networks Asia
18 Purvis Street
#02-01
Singapore 188597
LifetimeAsia
HISTORYasia
historyasia
lifetimeasia
Who's Who...
Steve MacDonald President, Global Content Sales & International
Patrick Vien Group Managing Director, International
Saugato Banerjee Managing Director, Asia-Pacific
John Flanagan General Manager, Japan and Regional Head of Programming & Marketing
YoungSun Soh General Manager, Korea & Regional Head of Digital Business Development
Glen Hansen Senior Vice President, Head of International Content
Distribution, Asia Pacific
Amreet Chahal Director, Content Sales, Asia Pacific
Asia focus in 2023
Our biggest strengths are in our appealing, premium quality slate of documentaries, scripted dramas and factual entertainment titles with huge household names like Morgan Freeman, Pierce Brosnan and JayZ attached to the projects. We believe we are in good stead to fill electric content needs across the buying community in Asia.
In addition to the A+E global catalogue, there is a constant stream of incredible content coming out of our Asia business. From premium Korean productions and Japanese documentaries to original unscripted shows in India and brand-new programming in SEA, we are able to leverage on to meet demands across the various genre requirements in Asia, where there is a huge appetite for great storytelling across international and local programming."
Amreet Chahal, Director, Content Sales, Asia Pacific, A+E Network
A+E Networks is a global content company comprised of some of the most popular and culturally relevant brands in media, including A&E, Lifetime, The HISTORY Channel, LMN, FYI, and VICE TV, Blaze and Crime+Investigation. A+E Networks' portfolio extends across platforms and genres with a scripted production division, A+E Studios; unscripted production studios, Six West Media; and Category 6; and film unit, A&E IndieFilms. A+E Digital includes apps, games, FAST channels, AVOD, SVOD, and podcasts. A+E International Includes global branded channels, content distribution and co-productions. A+E Networks' content reaches more than 335 million households in over 200 territories in 41 languages. A+E Networks is a joint venture of Disney-ABC Television Group and Hearst.
Genres
Scripted, Factual Entertainment, Documentaries, Docu-Dramas, Crime, Lifestyle, Movies and Formats
Top shows are… Miss Scarlet & The Duke
The adventures continue for Victorian London's first-ever female detective in this full-throttle crime drama. Putting the men around her in their place, Eliza Scarlet has solved the case of who killed her father while her relationship with Inspector William Wellington, aka "the Duke", continues to slowly simmer. But the harsh challenges still remain for a professional woman in a male-dominated 1880s London. Episodes/length: Season 2a: 6x1 hour; Season 2b: 6x1 hour
Biography: WWE Legends Watch Trailer
Dive into the lives and relationships of the most iconic WWE stars of all time. Learn the stories behind the superstars and major events through archival footage and interviews. The season premiere will explore the infamous stable the New World Order (NWO), while subsequent episodes will examine Jake "The Snake" Roberts, Chyna, Dusty Rhodes, Kane, and Iron Sheik among others. Episodes/length: Season 3: 5x2 hours
WWE Rivals Watch Trailer
In WWE: Rivals, actor and former WWE writer Freddie Prinze Jr. leads a roundtable discussion of WWE stars as they delve into the storylines and dynamic characters behind the epic battles that built the WWE. The season begins with Hulk Hogan vs. Andre The Giant, and will continue with "Stone Cold" Steve Austin vs. Bret Hart, Undertaker vs. Mankind, The Rock vs. John Cena, Triple H vs. Batista, Brock Lesnar vs. Roman Reigns, and "Stone Cold" Steve Austin vs. Shawn Michaels. Episodes/length: Season 2: 8x1 hour
We Need To Talk About Prince
Andrew: The Whole Story
The definitive life story of the Problem Prince and the interview that would take him down and cause the biggest threat to the British monarchy in recent history. With exclusive access to the BBC Newsnight team, this is the inside story that led up to the explosive Prince Andrew interview in 2019. Episodes/length: 2x1½ hour
Alone: Australia Watch Trailer
In Alone: Australia, ten Australian survivalists will be dropped in the remote wilds of Western Tasmania, completely isolated from the world and each other, stripped of modern possessions, contact and comforts, to self-document their experience – the last one standing winning $250,000. Episodes/length: Season 1: 11x1 hour
4 C NTENT ASIA
Miss Scarlet & The Duke
Biography: WWE Legends
We Need To Talk About Prince Andrew: The Whole Story
ABS–CBN Corporation is a Philippine-based media and entertainment company. It is primarily involved in content creation and production for television, online and over-the-top platforms, cable, satellite, cinema, events, and online radio for domestic and international markets.
ABS-CBN Corporation
ABS-CBN Broadcast Center, Sgt. Esguerra Avenue cor Mother Ignacia Street, Diliman, Quezon City 1103 Philippines
T: +63 (02) 3415 2272
E: internationalsales@abs-cbn.com
W: https://www.abs-cbn.com/internationalsales
Who's who...
Pia Laurel Head, ISD and Partnerships
E: Pia_Bacungan-Laurel@abs-cbn.com
Whatsapp/Viber: +63 917 537 2573
Laarni Yu
Sales Head, Europe, MENA, and Africa | Airlines
E: Laarni_Yu@abs-cbn.com
Whatsapp/Viber: +63 917 569 8531
Wincess Lee
Sales Head, Asia and LatAm
E: Wincess_Lee@abs-cbn.com
Whatsapp/Viber: +63 998 991 5838
Genres
TV Dramas, movies, mini series, drama and movie IPs for adaptation, non-scripted formats, lifestyle, documentaries, music, animation.
Original production/ co-production
We have already started producing for the international market with crime thriller Cattleya Killer which we launched last MIPCOM. This year, we are collaborating with the Philippines' GMA Network in producing romance series Unbreak My Heart, which will also be streamed by VIU in 15 territories outside the Philippines. This groundbreaking partnership that no one saw coming is a testament to our mission to showcase the best Filipino talent to the world. These projects will help us reach more viewers, both Filipino and foreign.
Top shows are…
Dirty Linen Watch Trailer
Orphan Alexa Salvacion grew up on the streets with one thing in mind – uncover the truth behind her mother's disappearance. She has always believed that her mother's employers, the powerful Fiero family, were responsible for her vanishing. Together with others seeking revenge on the Fieros, Alexa infiltrated their lives by working as a maid in their mansion. However, her desire for revenge is challenged when she discovers secrets within the family. As Alexa develops deeper connections with two members of the Fiero family, her plans are put in jeopardy. Genre: Thriller. Episodes/length: approx. 50x45 mins
2 Good 2 Be True Watch Trailer
In addition to our strong romance and family drama lineup, we have been creating bolder storylines in crime and thriller genres that had helped open conversations in markets we aim to set foot in. We're also bringing stand-up comedy specials and other entertainment content that can surely address the needs of regional Pay TV channels and global OTT players. The goal is to increase the volume in our existing markets while expanding beyond our core clientele."
A modern-day Robin Hood falls for his target's caregiver in this heartwarming series. During an amateur heist meant to aid a family friend, a crafty mechanic named Eloy crosses paths with Ali, a nurse with a nose for trouble. Soon after their encounter, Ali begins working as a secret nurse for Hugo Agcaoili, a real estate tycoon recently diagnosed with Alzheimer's who Eloy believes has had a hand in the accident which led to his father's imprisonment and his mother's death. Eloy starts plotting to use Ali in his mission to discover the truth behind his father's incarceration despite Ali's growing suspicions about him. But as they are led back to each other's paths, they start to fall in love and uncover secrets from the past that should drive them apart. Genre: Light Romance. Episodes/length: 70x45 mins
Flower Of Evil Watch Trailer
Top detective Iris Castillo-Del Rosario and her team reopen the unsolved case of the mysterious serial killings in the town of Corazon after a similar crime happened under their watch. As they dig deeper into the past and piece together new evidence to find the suspect, Iris' instinct points only to one person – her husband, Jacob del Rosario. How can she face the truth if it will destroy her family? Will she stay faithful to her sworn duty to protect the people? Or will she save her husband from getting caught? Based on the original format Flower of Evil created by Jeong-hui Ryu and produced by Studio Dragon Corporation and CJ ENM Co., Ltd. Genre: Family Drama. Episodes/length: 32x45 mins
5 C NTENT ASIA Programming: Syndication & Licensing
Wincess Lee
Pia Laurel, Head, ISD and Partnerships
Asia focus in 2023
Laarni Yu
All3Media International
Asia Pacific Office
One George Street, 10-01 Singapore 049145
W: www.all3mediainternational.com @all3media_int
Who's who...
Sabrina Duguet EVP, Asia Pacific (Pan-Asia, Formats for Australia and New Zealand)
E: sabrina.duguet@all3media.com
Jaenani Netra VP Sales (India, Bangladesh, Pakistan, Nepal & Sri Lanka)
E: jaenani.netra@all3media.com
Ziran Tang (Tony) VP Sales (China, Japan, South Korea, Taiwan)
E: ziran.tang@all3media.com
Amanda Pe Sales Executive (Brunei, Cambodia, Hong Kong, Indonesia, Laos, Malaysia, Myanmar, Philippines, Singapore, Thailand & Vietnam)
E: amanda.pe@all3media.com
All3Media International is one of the leading independent distributors of television programming and formats in the UK.
All3Media International is the distribution arm of All3Media group and manages a distribution catalogue spanning more than 30,000 hours of content across all genres.
Genres
Our catalogue contains a diverse range of content across a range of genres. Highlights from our 2023 slate include premium scripted series Boat Story from Two Brothers pictures, the award winning team behind Fleabag and The Tourist. We also have a strong pipeline of premium factual titles including Roast Beef's Spacey Unmasked. On the formats front we are excited to introduce new non scripted formats launching including Picture Slam, a fun, prime-time new quiz show.
Original production/co-production
We have had a fantastic success in the past few years with our scripted formats in Asia, with 10 adaptations, and several more in the pipeline. With regards to nonscripted, the worldwide success of The Traitors is now generating strong interest in the region, as well as some new prime time entertainment shows like idtv's The Unknown and Studio Lambert's Rise and Fall.
Asia focus in 2023
We are looking forward to supporting our clients with the requirements, objectives and challenges they are facing, whether this is through adaptations of scripted formats, nonscripted formats or content acquisitions or even in some cases co-pro opportunities thanks to our eclectic catalogue of content as well as All3Media International's expertise."
Sabrina Duguet, EVP Asia Pacific
Top shows are…
The Traitors Watch Trailer
Trends & Outlook 2023
• Local, Local and more local content, with local creations and also formats adaptations.
• Diversification of content produced – expanding from the scripted commissions to non scripted commissions
• Diversification of the content acquired – while national and regional content from Asia is crucial for local platforms and channels, to retain the audience there needs to be a diverse catalogue of content offering."
A highly adaptable format of psychological game play that creates incredibly tense, addictive, must-watch viewing for global audiences. Contestants move into an atmospheric location with the goal to work as a team to complete a series of challenging missions to earn a cash prize. The catch, however, is that some of the contestants are traitors who will attempt to deceive and manipulate their way to the prize instead of sharing it amongst the group. Credit: The Traitors format is devised and developed by IDTV in cooperation with the RTL Creative Unit. The format is distributed by All3Media International.
The Real Crown: Inside The House of Windsor
The series will capture the powerful human drama of Britain's greatest remaining dynasty, following the story of a family who have lived under intense public scrutiny their entire lives and how the Queen guided them through every predicament until the end of her seven decades reign. Credit: 72 Films in association with All3Media International for ITV, UK
Trigger Point Watch Trailer
A high-octane six-part thriller series recently commissioned for a second season. Set in the high-pressured world of bomb disposal, Trigger Point stars Vicky McClure as Lana (Line of Duty, This is England), a frontline officer who must risk her life during a terrorist campaign in the heart of London. When a terrorist campaign threatens the capital one summer, the Expos are at the forefront of urgent efforts to discover who is behind the bombings before fatalities escalate. Under extreme pressure and searching for answers, Lana becomes suspicious the bomber is premeditatedly targeting her unit – but how does she prove it and discover the bomber's real identity? Credit: HTM Television for ITV, UK in association with All3Media International
6 C NTENT ASIA
The Traitors
The Real Crown: Inside The House of Windsor
Trigger Point
Sabrina Duguet, EVP Asia Pacific
Jaenani Netra
Amanda Pe
atv
Turkuvaz Media Group, Guzeltepe mah.
Mareşal Fevzi Cakmak cad. No: 29, 34060 Eyupsultan
Istanbul, Turkiye
T: +90 212 354 37 01 atvdistribution
Who's who...
Muge Akar
Head of Sales – Europe, Asia, Africa
E: muge.akar@atv.com.tr
Gözde Dinç Ozcan
Sales Deputy Manager
E: gozde.dinc@atv.com.tr
Sena Kul Sales Assistant Specialist
E: sena.kul@atv.com.tr
Our primary goal is to reach audiences all over the world with our powerful series. We want our dramas to work collaboratively with Asia throughout 2023, hoping to get out to everyone with our remarkable and detailed catalog. And, given the high demand and incredibly quickly growing fan base in Asia, we are excited about broadening our catalog. And in upcoming markets, we believe we will achieve this goal and have a significant impact on Asian territories in 2023."
Muge Akar, Head of Sales – Europe, Asia, Africa
atv is part of Turkey's largest media group (TMG), which operates in television and radio broadcasting, newspaper and magazine publication and printing. Its flagship TV channel, atv, launched in 1993. atv is the leading TV channel in Turkey and focuses on primetime high-quality drama series that are exported to almost 100 countries worldwide. The channel is renowned for its enthralling dramas, hilarious comedies, action-packed series and engaging programmes – all of which are produced at the highest quality.
Genres
atv's line-up offers one of the strongest catalogues specialising in Turkish drama. We are happy to provide a variety of genres such as romantic, action, melodrama and historical/period dramas.
Top shows are…
Street Birds Watch Trailer
In this modern journey of friendship and survival, five street kids turn their lives upside down when they rescue a baby abandoned in a trash bin and narrowly escape the gangster Çatal. As they rebuild their lives as a family and run a successful cafe, the past and its secrets come back to prey on them. Who is the baby they are protecting? Who is behind the murder? With survival a constant challenge, the Street Birds become the Ruthless. Against all odds, can this family stay together? Genre: Drama. Length: 45 mins. (In Production)
A Little Sunshine Watch Trailer
When Elif is forced to confront her husband's secret double life the day he dies, he is presented with his child – a child from the woman. Nevertheless, she raises and loves the little girl dearly. But as time goes by, secrets begin to unravel: who killed her husband, who is the child's birth mother, and how is everyone related? This female-led drama is the story of motherhood, survival and hope. Genre: Drama. Length: 45 mins (In Production)
The Father Watch Trailer
A secret service assassin who served his country, Cezayir Turk takes revenge on his brother for being sabotaged. For the safety of his beloved family and government, he fakes his own death and moves abroad. Believing he will never return, he meets a woman, falls in love and starts a new family. When he is suddenly exposed and called back to Istanbul, worlds collide – his first family has been praying at his graveside, his second family had no knowledge of his former life, and powerful people still want him dead. Genre: Drama. Length: 45 mins (In Production)
Trends & Outlook 2023
We are delighted to see Turkish dramas' enormous popularity and fan base throughout Asia. Our family dramas are one of the most popular genres in Asia, with Street Birds having a successful start at the beginning of 2023. Its first episode was a huge success and left an effect on the audience. The series recently aired in Bangladesh and high demand continues. We show strong leading female dramas. One of the new examples, A Little Sunshine, which we launched in September, is about a mother-daughter relationship and surviving in life with all of its challenges. Costume dramas and historical themes have a significant impact in Asia, such as our best drama awarded-series Destan, and The Ottoman which is currently in its 4th season on TV and is always a ratings winner."
Muge Akar, Head of Sales – Europe, Asia, Africa
8 C NTENT ASIA
Gözde Dinç Ozcan
Asia focus in 2023
Sena Kul
Banijay Rights
Lotus Grandeur, 20th Floor
Veera Desai Road Extension
Andheri (West), Mumbai – 400 053 India
W: www.banijayrights.com
Who's who...
Rashmi Bajpai EVP Asia
E: rashmi.bajpai@banijayrights.com
Trends & Outlook 2023
The rising demand from streaming services for originals is even higher. The need to remain relevant in their local language, which in turn will increase engagement and add viewers.
Game shows are just as popular, but we are receiving more requests from clients to accommodate brand-led ideas since the marketers want more for their buck and their exposure is beyond standard linear or streaming. They are aggressively pushing for more product integrations, customised promotions, meet & greet, contests and quizzes on social media such us YouTube, Facebook, Instagram, etc.
More AVOD deals and the growing popularity of FAST channels. We see this trend continuing in valuedriven and price sensitive territories in Asia. We are confident that the AVOD business will continue to thrive."
Leading global distributor, Banijay Rights, represents a world-class, multi-genre portfolio of over 150,000 hours of standout programming. Handling the distribution for content powerhouse, Banijay, the division specialises in the exploitation of premium scripted and non-scripted brands to broadcasters worldwide.
Genres
In Asia we are offering a multi-genre portfolio comprising scripted, factual, family, entertainment and reality titles. On the formats front, we also license some of our biggest brands such as MasterChef, Big Brother, Survivor, Fear Factor and Deal or No Deal
Original production/co-production
We are very excited to announce the sixth season of MasterChef Thailand. Recently we launched the seventh season of MasterChef India on Sony. All Together Now Malaysia season two is on-air and performing strongly. We have plenty more deals in the pipeline, which will be announced in due course.
I'm also happy to mention the awards we won in Asia in 2022:
LEGO Masters China was the winner at the Asian Academy Awards 2022 as 'Best Adaptation of An Existing Format' (National Winner in China)
LEGO Masters South Korea (Blockbuster: Brick Wars of Geniuses), was the winner at the Asian Academy Awards 2022 as 'Best Adaptation of An Existing Format' (National Winner in Korea)
MasterChef Singapore was the winner at the Asian Academy Creative Awards 2022 as 'Best Adaptation of An Existing Format' (National Winner in Singapore)
All Together Now Malaysia, nominated at the ContentAsia Awards 2022 as 'Best TV Format Adaptation (Unscripted)' in Asia.
Top shows are…
For our finished tapes, our top three programmes for 2023 are The Sixth Commandment, Wild Isles with Sir David Attenborough and the US adaptation of SAS called Special Forces: World's Toughest Test In terms of formats, we are very excited to represent new titles like Big Interior Battle, Date My Mate and Blow Up
Asia focus in 2023
We must adapt to the changing landscape. The recent mergers and acquisitions amongst major studios have reduced the size of the market. This year will indicate what that means for content distributors as the larger studios will explore their own IP and we will need to re-evaluate our priorities.
Given this consolidation, we need to focus on every opportunity – big or smallto make up the volume. For us this could be territories like South Korea where we licensed Lego Masters or a smaller territory like Mongolia where our format Killer Karaoke will be hitting the floors. We lead the way on local language versions such as Big Brother India which is produced in six languages, Survivor India which was made in Tamil.
With finished tapes suffering at the hands of local original offering, we will concentrate on format sales, especially scripted formats e.g. the third season of Arya will release in India which is an adaptation of our drama, Penoza."
9 C NTENT ASIA Programming: Syndication & Licensing
Rashmi Bajpai, EVP Asia
Special Forces: World's Toughest Test
Blow Up
Rashmi Bajpai, EVP Asia
The Big Interiors Battle
Watch Trailer
BBC Studios
18 Robinson Road, #13-01
18 Robinson
Singapore 048547
T: +65 6849 5511
W: https://www.bbcstudios.com/
Who's who...
Phil Hardman GM, BBC Studios Asia
Cheryl Png VP Distribution BBC Studios Asia, SEA, South Korea and Japan
Asia focus in 2023
We are looking to leverage the power and global scale of BBC Studios to bring more to our audiences. From the most trusted News to ground breaking factual and educational kids shows we bring the best of our creativity to our Channels and Streaming Services with more top titles on BBC Player, continuing and growing new partnerships with streaming partners, and bringing Bluey and BBC Earth to life off screen for our audiences through consumer products and live experiences."
Phil Hardman GM, BBC Studios Asia
Trends & Outlook 2023
BBC Studios, a global content company with British creativity at its heart, is a commercial subsidiary of the BBC Group. Able to take an idea seamlessly from thought to screen, it spans content financing, development, production, sales, branded services, and ancillaries from both its own productions and programmes and formats made by highquality UK independents. The company, which makes around 2,500 hours of content a year, is a champion for British creativity around the world and a committed partner for the UK's independent sector. BBC Studios has offices in 20 countries globally, 10 production offices in the UK and a further seven production bases and partnerships in countries outside of the UK.
Genres
We offer a huge range of different genres in Asia from the most trusted international news brand in APAC* to the genre defining Natural History unit, to global smash hits sitting across our lifestyle, comedy, factual, drama and kids categories. With the BBC's continued mission to inform, educate and entertain we are truly focussed on bringing bold storytelling to audiences across the globe in a wide range of formats, languages and genres. Off screen we are also focussing on bringing our hugely successful Consumer Products and Licensing to Asia.
Original production/co-production
BBC Studios scripted series continue to interest and delight audiences across Asia, with Japan recently joining Indonesia, Thailand, South Korea, the Philippines, and India in commissioning a local version of Doctor Foster with Nippon TV. Local scripted comedy series have also started to grow, as a local version of Uncle aired in South Korea last year, while the team at BBC Studios India Productions is starting work on a local version of Dead Pixels for Disney+Hotstar. As we look ahead into 2023, we're excited to build on our unscripted format sales, too, as The Great Bake Off's recent airing in Japan demonstrates the region's appetite for tasty storytelling.
Top shows are…
Planet Earth III
Premiering later this year this will be the most ambitious natural history landmark ever undertaken by the BBC. Combining the awe and wonder of the original Planet Earth, the new science and discoveries of Blue Planet II and Planet Earth II, and the immersive characterled storytelling of Dynasties, the series will take the 'Planet Earth' experience to new heights.
We're seeing a shift in the way audiences are consuming content and for this year we believe that Asian audiences will become even more discerning in their platform and content choices as barriers to accessibility and affordability move down. The BBC Studios Channels including BBC Earth, BBC Lifestyle, CBeebies, BBC News and 'BBC Player', our authenticated SVOD service, will continue to deliver our high quality programming which educates informs and entertains, led by our local teams on the ground in Asia.
Trusted News and Factual programming will lead the way in informing audiences. BBC News continues to report without fear or favour as audiences across the globe are turning increasingly to news channels they can trust. While our factual entertainment will continue to provide content with purpose and a unique focus on sustainability
Lastly we believe the way that people make decisions about workplaces will continue evolving. Creative and commercial talent will want to be part of an organisation with a clear purpose and only with the best people can we serve our audiences, work effectively with our advertising partners and build strong and lasting commercial partnerships."
Cheryl Png, VP Distribution BBC Studios Asia, SEA, South Korea and Japan
Six Four
An adaptation of Japanese
Novel Six Four by Hideo Yokoyama for the screen by writer, Gregory Burke. A teenage girl runs away from home, exposing lies and political intrigue. This fourpart thriller is set primarily in Glasgow and is a compelling story of corruption, betrayal and an uncompromising search for the truth. When their teenage daughter goes missing, serving Glasgow police detective, Chris O'Neill, and his wife Michelle – a former undercover officer – use their skills to try and track her down.
Supertato
A co-production with Tencent. Meet the world's greatest potato superhero, Supertato. Inspired by the best-selling book series, Supertato is a new laugh-out-loud comedy adventure for kids. Set in the aisles of an everyday supermarket, good battles against evil as Supertato and his fruit and vegetable pals do everything they can to try and stop the villainous Evil Pea. Each episode brings new challenges and hilarious silliness – from riding an outof-control toy dinosaur to building a baguette rocket and visiting the stinky cheese moon in the deli aisle.
10 C NTENT ASIA
Planet Earth III
* Source: BBC News Brand Tracker, Kantar Media, through December 2022 (waves 1-6, n= 4501). Markets: Australia, India, Singapore.
Watch Trailer
BEC
World (Public) Company Limited
3199 Maleenont Tower, Floor 2, 3, 4, 9, 10, 30-34, Rama 4 Road, Klongton, Klongtoey, Bangkok 10110 Thailand
T: +662 262 3249
W: www.becworld.com
www.ch3plus.com/contentlicensing
E: inter-sales@becworld.com
CH3 Official
CH3 OTT
Ch3thailand
CH3Plus
Asia focus in 2023
BEC World is a content company. We continue to challenge ourselves to be the best storyteller and compete with content from the region for the rest of the world. We produce a wide range of content for different target markets, including tentpoles like "Love Destiny," which showcases Thailand's rich history and culture that is widely received internationally, rom-com with BEC's A-listers, drama, and horror."
Surin Krittayaphongphun
President of TV Business of BEC World
Who's who...
Ziraviss Vindhanapisuth (Tum)
VP – Int'l Business
Ratsarin Phaisantanamol (Jeab)
Int'l Business Account Manager
Nantika Nuchpoom (Eve)
Int'l Business Account Manager
Kawalin Chantawatkul (Gift)
Int'l Business Account Manager
BEC World PCL has been at the forefront of Thai media companies in Thai television, feature film production, global distribution and broadcasting for more than 53 years. BEC operates DTTV's Channel 3 and digital platform CH3Plus, producing original content of various formats, from news to variety shows to more than 1,000 hours of Thai dramas per year starring well-known Thai stars. To further expand its business, the company has established BEC STUDIO to produce its own content for various platforms.
Top shows are…
Love Destiny 2 / พรหมลิขิต (Prom Likit) Watch Trailer
The sequel to Love Destiny picks up where the previous instalment left off, in which an evil, dead Ayutthaya-era noblewoman – Garagade – from the 17th century is revived when the soul of a virtuous woman of today – Gadesurang – enters her dead body. With her playfulness and selflessness, she wins the hearts of everyone, including her fiancé Dej, with whom she has twins. As life continues to weave a tapestry of present-day reality, Love Destiny 2 will finally unravel the mystery of the ancient Krishna Kali manuscript and the identity of its mysterious author. Love Destiny 2 will finally unravel the secret of the ancient Krishna Kali manuscript and the identity of the mysterious author who inscribed the mystical chants. Can their love break the vicious karmic cycle?
Genre: Romance, Drama, Time Travel Episodes/ length: 26x70 mins.
Cast: Ranee Bella Campen, Thanavat Pope Vatthanaputi.
Never Enough / โลกหมุนรอบเธอ (Loke Moon Rob Ter) Watch Trailer
A coming-of-age drama about the friendship, rivalry and love of three best friends: Mana (James), Shin (Ice) and Tawan (Bow), who have spent almost their entire lives growing up together. Tawan, which means "sun" is literally the center of their universe – which both men are in love with. A heartbreaking friendship turn relationship love triangle; Mana and Shin are such good friends that they do not want to hurt each other's feelings. The bromance is real, as is the romance, but who will capture her heart? Who will she ultimately choose, and at what cost? Genre: Romance Drama. Episodes/length: 22x70 mins.
Cast: Jirayu James Tangsrisuk, Maylada Bow Susri, Paris Ice Intarakomalyasut.
Nobody's Happy If I'm Not / แค้น (Kaen) Watch
What would you do if your youthful innocence and dreams were stolen by your first love? Betrayed by her first love, who caused the collapse of her parents' business, young Muanprae is robbed of her promising future. Distraught, she flees abroad to escape her problems. Fourteen years later, she returns to Thailand thinking she can bury the past. But a flashback of her painful memories triggers her inner rage and drives her to seek revenge on the people who caused her family's downfall. Will Pithan, who sympathizes with Muanprae, succeed in curbing her desperate rage? Genre: Revenge, Psychodrama Episodes/length: 24x70 mins.
Trailer
Nantika
Cast: Natapohn Taew Tameeruks, Naphat Nine Siangsomboon, Taksaorn Aff Paksukcharoen.
11 C NTENT ASIA Programming: Syndication & Licensing
Ziraviss Vindhanapisuth Ratsarin Phaisantanamol
Nuchpoom Kawalin Chantawatkul
Boat Rocker Studios
310 King Street East
Toronto, Ontario
Canada, M5A 1K6
T: +1 416 591 0065
W: www.boatrocker.com
W: www.boatrockercontentsales.com
Asia: 17/F, Millennium City 3
370 Kwun Tong Road
Kwun Tong, Kowloon
Hong Kong
T: +852 3759 1676
Who's who...
Henry Or SVP, Strategic Partnerships Asia
E: Henry@boatrocker.com
Fabien Ching
Manager, Global Sales & Licensing, Asia
E: Fabien@boatrocker.com
Trends & focus in 2023
While coming to the end of the pandemic, we realised that the world has fundamentally changed. The media industry is no longer the same. Consumer behaviour is being transformed, from the way we work and learn, to shop and entertain. The adoption of digital has accelerated to a point that the SVOD market seems to be saturating, and streamers are now competing in the FAST/AVOD space, and focusing more on programme quality over quantity in their offering. Linear TV will continue to play its traditional, but vital role, during this media revolution in Asia. Since last year, Boat Rocker has expanded our production to include scripted content and feature documentary, adapting to changes in the media industry, and becoming a versatile global content creator and provider. Our primary focus in Asia in 2023 is to extend our reach to broadcasters and streamers beyond our usual factual entertainment and animation segments."
Henry Or SVP, Strategic Partnerships, Asia
Boat Rocker is the home for creative visionaries. An independent, integrated global entertainment company, Boat Rocker's purpose is to tell stories and build iconic brands across all genres and mediums. With offices around the world, Boat Rocker's creative and commercial capabilities include Scripted, Unscripted, and Kids & Family television production, distribution, brand & franchise management, a world-class animation studio, and talent management through Untitled Entertainment. For more information, please visit boatrocker.com.
Genres
Drama, Competition, Crime, Documentary, Factual Entertainment, Food, History & Civilization, Home Renovation, Lifestyle, Reality, Science & Technology, Sports, Travel & Adventure, Wildlife and Kids Live Action & Animation.
Top shows are…
Orphan Black: Echoes
Orphan Black: Echoes is set in the near future and takes a deep dive into the exploration of the scientific manipulation of human existence. The show follows a group of women as they weave their way into each other's lives and embark on a thrilling journey, unravelling the mystery of their identity and uncovering a wrenching story of love and betrayal. Genre: Scripted, Drama. Episodes/length: 10x60 mins
How I Got Here
Watch Trailer
How I Got Here is a powerfully entertaining and moving series where second-generation children accompany their parents back to their country of origin, to relive the sacrifice, struggle and dramatic circumstances that led their families to immigrate. The series will feature sons asking fathers, daughters asking mothers, grandchildren asking grandparents to travel back together to the homeland that was left behind. Each hour-long episode will introduce us to a second-generation millennial who wants to learn more about their cultural background. Genre: Unscripted, Docuseries/Travel & Adventure. Episodes/length: 10x60 mins
Dino Ranch
Watch Trailer
Dino Ranch follows the action-packed adventures of the Cassidy family as they tackle life in a fantastical, 'pre-westoric' setting where dinosaurs still roam. As the young ranchers Jon, Min and Miguel learn the ropes alongside their dinosaur best friends, they discover the exciting adventure involved in ranch life, and tending to the dinosaur sanctuary whilst navigating their ultimate playground – the great outdoors. Genre: Kids & Family, Comedy/Adventure/Pre-school. Episodes/length: S1: 52x11mins; S2: 52x11mins includes 22mins special; S3: 52x11mins includes 22mins special
12 C NTENT ASIA
Orphan Black: Echoes
Dino Ranch
How I Got Here
FremantleMedia Asia Pte Ltd
3 Fusionopolis Way
Symbiosis, #06-21
Singapore 138633
W: www.fremantle.com
fremantle
fremantlehq company/fremantle
Screening Room
https://fremantlescreenings.com/
Who's Who...
Haryaty Rahman
EVP Distribution, Asia, International
E: Haryaty.Rahman@fremantle.com
T:+65 6307 7226
Trends & Outlook 2023
Productions of format shows will continue to improve and return to pre-Covid volume in some Asian territories. Asian platforms and buyers will also take on more international scripted IP, going beyond traditional sources and embracing those with unique storylines which are relevant and have resonance in Asia. There will also be more distribution avenues for content providers to place their shows including FAST and new creative business models to fund and produce original productions."
Haryaty Rahman, EVP Distribution, Asia, International
Fremantle is one of the world's largest and most successful creators, producers and distributors of Entertainment, Drama & Film and Documentaries. Operating in 27 territories we are a proudly independent group of content creators. We produce and deliver highquality multi-genre IP including some of the biggest entertainment formats, most watched international dramas, award winning films and hard-hitting documentaries, amplifying local stories on a global scale.
Genres
Across Asia, Fremantle distributes formats and finished content in all genresEntertainment, Drama, Documentary and Lifestyle.
Production
In 2022, GMA in the Philippines produced close to 200 episodes of Family Feud Philippines in just its first year of airing the show and is still going strong in 2023. Malaysian media powerhouse Astro acquired multi-language versions of Family Feud, bringing back the format into the territory after more than a decade. Johnson Lee, host of our Family Feud Hong Kong on TVB won "Best Entertainment Host" at the 2022 Asian Academy Creative Awards Project Runway Thailand on JKN18 and Project Runway Mongolia on StarTV Mongolia also crowned their first ever winners in 2022. And Idol Philippines S2 on ABS-CBN and Cambodian Idol S4 on Hang Meas HDTV returned with a bang in 2022, making them the first shiny floor formats to debut post-Covid in their respective territories and both shows saw exceptional viewership performances on social media, on top of linear TV. Our Total Blackout Mongolia and Thank God You're Here Mongolia which were produced and licensed to Hulegu Pictures, were also big hits in Mongolia on broadcaster EduTV and they have commissioned more episodes in 2023.
Asia focus in 2023
We're excited to present our latest formats, dramas, documentaries, entertainment and lifestyle shows to clients, bringing them to new buyers and platforms as well as enriching the slate of our existing clients. We foresee scripted formats making a big impact on our business in 2023, more to come on this from us soon! We will also be focused on growing our digital and ancillary businesses through stronger partnerships, new business initiatives and funding models/strategies."
Haryaty Rahman, EVP Distribution, Asia, International
Top shows are... Whale with Steve Backshall
In this brand-new, blue-chip natural history series, adventurer and conservationist Steve Backshall takes us closer to the lives of whales, dolphins and porpoises than ever before. Follow Steve's thrilling, firsthand, freediving encounters with mighty Sperm Whales; intelligent, caring Humpback Whales; smart but deadly Orcas; and ingenious Bottlenose Dolphins across the Atlantic, Pacific and Indian oceans. Episodes/length: 4x1 hour
My Brilliant Friend: The Story of the Lost Child
The internationally adored prestige drama – now sold in over 170 territories –brings the immersive storytelling and charm of Elena Ferrante's books vividly to life, winning the hearts of audiences and critics around the world. The fourth and final instalment of this critically acclaimed masterpiece now follows Elena and Lila's fortunes through the tumultuous 1980s. Episodes/length: 10x1 hour
Password
The iconic word-guessing gameshow Password returns with The Tonight Show host Jimmy Fallon as one the celebrity players, accompanied by Nope actress Keke Palmer as host. Contestants are partnered with Jimmy and other guest celebrities to face off in the ultimate game of words, competing to win up to $25,000 by guessing a Password from only single-word clues. Episodes/length: 8x1 hour
13 C NTENT ASIA Programming: Syndication & Licensing
My Brilliant Friend: The Story of the Lost Child
Password
Whale with Steve Backshall
Cineflix Rights
London Office
First Floor, 275 Grays Inn Road
London WC1X 8QB
United Kingdom
T: +44(0)20 3179 5050
W: www.cineflixrights.com
CineflixRights
CineflixMedia
Cineflix
CineflixRights
Who's Who...
Chris Bluett SVP, Sales, Asia Pacific and Benelux
E: cbluett@cineflix.com
Tom Misselbrook SVP, Scripted Sales and Development
E: tmisselbrook@cineflix.com
Trends & Outlook 2023
The growth and reach of AVOD platforms continues in Asia, providing lower cost options for consumers alongside subscription services. Buyers in the region are investing in local programming more than ever so having a great new format with Tempting Fortune, which is easily adaptable, is something I'm looking forward to showcasing to clients. Like elsewhere in the world, viewers love compelling scripted content – whether that's thrillers, crime or young adult. "
Chris Bluett, SVP Sales, SVP, Sales, Asia Pacific and Benelux
Asia focus in 2023
Cineflix Rights is the UK's largest, truly independent TV content distributor to broadcasters and streamers worldwide with a catalogue of premium scripted series and movies as well as must-watch, returning factual programming from some of the world's most creative producers. Established in 2002, Cineflix Rights is based in London, and is part of the Cineflix Media group of companies.
Genres
Our catalogue of long-running factual brands spans a wide range of genres from history and science, wildlife, and true crime, through to lifestyle, property and entertainment formats. Our award-winning scripted lineup features enduring Englishlanguage and international dramas as well as movies.
Top shows are…
Last King of The Cross
Inspired by John Ibrahim's best-selling autobiography charting his rise from a poverty-stricken immigrant with no education, no money, and no prospects to Australia's most infamous nightclub mogul, Last King of The Cross is an operatic story of two brothers who organize the street but lose each other in their ascent to power. Produced by HELIUM Pictures for Paramount+, Australia. Episodes/length: 10x60 mins
Tempting Fortune
Twelve strangers are dropped in a remote wilderness where an epic cash prize awaits. It's theirs to keep. That is, if they can make the grueling 18-day trek across the finish line – without spending it on all the pricey temptations that pop up along the way. Produced by Voltage TV for Channel 4, UK and Roku, North America. Episodes/length: 6x60 mins
History of the Sitcom
Exploring a groundbreaking genre that's kept us laughing since the dawn of television, History of the Sitcom reunites audiences with their favourite sitcom families, friends, and co-workers – featuring interviews with scores of comedy legends who have graced the small screen over the decades. Produced by Cream Productions for CNN Original Series, U.S. Episodes/ length: 8x60 mins
Patrick Aryee's Wild World
On Patrick Aryee's Wild World, the British biologist and explorer travels the globe to explore how nature's delicate balance can be disrupted – and restored. From the treetops to the unseen world beneath our feet, Patrick reveals the complex web of interactions that link the tiniest of creatures to the mightiest carnivores on the planet. Produced by Curve Media and Cineflix Productions for Sky Nature, U.K. Episodes/length: 4x60 mins
Cineflix Rights has a fantastic slate of strong new and returning scripted series and factual shows. I'm focused on rolling our programmes out to our existing partners as well as new buyers across the region who are looking for fresh content as well as established hits that their viewers already know and love. It feels as though we're almost back to normal post-Covid, and although we have adapted our ways of working towards more virtual meetings, I'm still looking forward to travelling for face-to-face meetings in individual territories as well as pan-regional markets."
Chris Bluett, SVP Sales, SVP, Sales, Asia Pacific and Benelux
14 C NTENT ASIA
Chris Bluett Tom Misselbrook
Last King of The Cross
History of the Sitcom
Tempting Fortune
GMA Network Inc.
GMA Network Center
EDSA corner Timog Avenue
Diliman, Quezon City, 1103 Philippines
T: +632 8333 76 33
E: GWI@gmanetwork.com
W: www.gmanetwork.com
www.gmaworldwide.tv
gmaworldwidediv
Who's who...
Roxanne J. Barcelona
Consultant/Vice President, Worldwide Division
E: rjbarcelona@gmanetwork.com
Reena G. Garingan Consultant, Business Development and Strategic Content Partnerships
E: rggaringan@gmanetwork.com
Vera G. Tingzon
Sales Specialists, Worldwide Division
E: vgtingzon@gmanetwork.com
GMA Network, the Philippines' leading and largest media company, is the primary source of Filipino content around the world. Through its Worldwide division, GMA content is distributed to over forty countries in five continents. Its variety of programmes entertains and inspires viewers worldwide. GMA Worldwide has licensed over 100 titles around the globe and continues to reach more viewers around the world via programme syndication and co-production.
GMA offers drama, romantic comedy, fantasy, and action-adventure series. We also have factual content, as well as non-scripted formats. Its variety of programmes entertains and inspires viewers worldwide. GMA's dramas focus on daring themes and heartwarming love stories , offering viewers a rich array of emotional experiences.
This year, GMA Network and Viu, PCCW's leading pan-regional over-the-top (OTT) video streaming service, entered into a five year partnership deal. The deal, which marks the first-ever collaboration between GMA and Viu, will make available to Viu Philippines select titles beginning with The Write One and Love Before Sunrise. Both titles are set to premiere in 2023, and will be exclusively available on Viu-ers in the Philippines 48 hours before their free TV broadcast on GMA Network.
Asia in focus 2023
Our focus is on increasing more markets for Filipino content through syndicated multi-title or co-production deals with major content providers in territories such as Africa, eastern Europe, and MENA."
Roxanne J. Barcelona, Consultant/Vice President, Worldwide Division
Top shows are…
Maria Clara and Ibarra Watch Trailer
Trends
Klay is a young woman who is excited to graduate from the university so she can work abroad. However, she must pass her back subject, Rizal Studies, in order to graduate. Klay wakes up one morning and finds herself in the world of Jose Rizal's novel, Noli Me Tangere. She desperately tries to return to the present, but she can only do so after she finishes the story and learns her lesson. She meets the lovers in the Novel, Maria Clara, and Crisostomo Ibarra, and they teach her the value of history, empathy, patriotism, and love. Genre: Romance, Fantasy. Episodes/length: 52x45 mins (Approx)
Hearts On Ice Watch Trailer
Despite her disability and lack of dancing skills, Ponggay is determined to fulfill her mother's childhood dream of becoming a figure skating champion. She realizes that her journey will not be easy, especially when other figure skaters view her as a joke every time she glides on ice with a leg brace. The difficulties she has to overcome makes her realize that in order to succeed, she does not need to dance for her mother but for herself. Genre: Romance, Drama. Episodes/length: 35x45 mins (Approx)
Hands on the Dream Watch Trailer
Analyn is a genius who was born poor and raised by her illiterate and sickly mother. She graduates from high school at the age of 12 and dreams of becoming a doctor in order to help the less privileged. She graduates from med school at 19 years old and becomes the youngest surgical resident in a large hospital. Despite her achievements, she has to deal with bullying and competition from her fellow doctors, who are threatened by her age and intelligence. Genre: Drama. Episodes/length: 87x45 mins (Approx)
16 C NTENT ASIA
Vera G. Tingzon
Reena G. Garingan
& Outlook 2023
First, we expect the further growth in streaming video services to continue in 2023 on both SVOD and AVOD. Second, top SVOD players will continue to invest on development of original content. Finally, we see more partnerships and coproduction deals taking place among key industry players to produce quality content for OTT platforms."
Roxanne J. Barcelona, Consultant/ Vice President, Worldwide Division
Kanal D International
Demirören TV Radyo Yayıncılık Yapımcılık A.Ş. 100 Mahallesi, 2264.
Sokak,Demirören Medya Center Apt. No: 1/21 34218
Bagcilar, Istabul, Turkey
Who's who...
Selim Türkmen Director of Sales
E: selim.turkmen@kanald.com.tr
Çağla Menderes Sales Manager
E: cagla.menderes@kanald.com.tr
Canan Koca Sales Executive (CEE,CIS and Europe)
E: canan.koca@kanald.com.tr
Ruba Zeytuni Karatepe Senior Sales Executive (Mena and Africa)
E: ruba.karatepe@kanald.com.tr
Sibel Levendoğlu Sales Manager (Latam and North America)
E: sibel.levendoglu@kanald.com.tr
Özen Yenice Çetinaslan Marketing and Operations Manager
E: ozen.cetinaslan@kanald.com.tr
Serena Çoban Marketing and Operation Specialist
E: serena.coban@kanald.com.tr
Kanal D International is the global business arm of Kanal D, the leading TV channel of the Turkish broadcasting world. Operating under Europe's leading media organization, Demirören Media Group, Kanal D has been creating quality content for the past twenty-eight years. Accompanied by Kanal D International Networks brand, Kanal D International has grown within the content world to reach the end-user since 2018. The distribution arm of the company continues its activities under Kanal D International, and Kanal D International Networks is the business line that holds all linear assets. Kanal D Drama is the first Turkish Drama channel that was established in the LATAM & Europe region and the first channel that entered the US market. Today, it continues to present a never before seen experience of premium Turkish content.
Top shows are… That Girl Watch Trailer
Like any other young girl, Zeynep dreams of being a social media influencer to escape her poor life. But while she is trying to achieve that, she also has to be a "mother" to her father. Because the 45-year-old man has the mind and emotions of a 5-year-old kid. With his toy car, childish jokes, and behaviour, Kadir is like a kid, in an adult costume. Kadir was born as a "test", both for his parents and his child. At least, that's what Zeynep's grandpa says to her. Zeynep dreams big, and she tries to get away from the troubles of her aunt's house; from her shakedown in a small room in which neither she nor her cousins can fit; from her uncle, who blames them and oppresses her aunt; from her aunt's enraged exhaustion; from the impossible; and poverty. She works as a cleaner in the house of influencer Ozan, whose way of life is her ultimate goal. One day, in that house, she meets businesswoman Sitare. Sitare owns an agency and is the boss of a number of social media influencers. And also, Ozan's secret girlfriend…
Love & Hope Watch Trailer
When Zeynep moved from a small town to the big city, for the first time in her life she had to live in a world in which she didn't belong, where money, power and egos clashed with one another. Staying in a powerful family's house in Istanbul, Zeynep felt like an outsider, all alone. She didn't know her father (thought to be dead) was actually alive and living in that house. When Zeynep and Ege met and fell in love, despite all the impossibilities, they didn't realize that the biggest obstacle would come from their closest. Elif fell in love with Kuzey when she was a little girl. Because of her love, she was terribly humiliated by Handan, the daughter of the house where her mother worked as a maid. On that day, Elif promised to make Kuzey fall in love with her and take revenge on Handan, who stole her childhood. Now grown, Elif built a new life full of lies and secrets, determined to keep her promise and steal Handan's boyfriend, Kuzey. Once Kuzey learns the lies Elif told and the games she played, it will not be easy for Elif to regain his love.
Three Sisters Watch Trailer
Three Sisters", adapted from İclal Aydın's bestseller novel, starring Reha Özcan, İclal Aydın, Berker Güven, Özgü Kaya, Almila Ada and Melisa Berberoğlu; The oldest daughter in the family is Turkan. She is naïve, silent, pure, and romantic.The second-eldest daughter is Dönüş. She goes to high school and studies for the national university exam. She loves reading and writing and eventually, wants to write a novel. Derya, on the other hand, is the youngest daughter. Like her sister Dönüş, she goes to high school and prepares for the national university exam. She is clever and strong. Even though these three sisters have different personalities, they are very close to each other. However, their lives change all of a sudden. A well-known wealthy family (Korman family) asks for Turkan's hand in marriage with their son Somer (Berker Guven). However, on her wedding day, she learns that her husband Somer has accepted this marriage without his consent. The shadow of their past continues to follow them. Nesrin and Sadik, on the other hand, do their best to protect their daughters.
17 C NTENT ASIA Programming: Syndication & Licensing
Selim Türkmen Çağla Menderes
Canan Koca Ruba Zeytuni Karatepe
Sibel Levendoğlu Özen Yenice Çetinaslan
Serena Çoban
Inter Medya
Istanbloom Offices, Kore Sehitleri Caddesi 16/1 Zincirlikuyu, 34394 Istanbul, Turkey
T: +90 212 231 01 02
E: info@intermedya.tv
W: www.intermedya.tv inter_medya intermedyatv InterMedya_ company/itv-inter-medya
Who's who...
Can Okan Founder and CEO
E: Can.okan@intermedya.tv
Ahmet Ziyalar President and COO
E: Ahmet.ziyalar@intermedya.tv
Hasret Ozcan VP and Head Of Legal and Business Affairs
E: Hasret.ozcan@intermedya.tv
Beatriz Cea Okan VP and Head of Sales and Acqusitions
E: Beatriz.cea@intermedya.tv
Pelin Koray Sales Executive –
MENA, APAC, Turkey
E: Pelin.koray@intermedya.tv
Zeynep Balto Sales Executive –
MENA, APAC, Turkey
E: Zeynep.balto@intermedya.tv
Sinem Aliskan Sales Executive –CEE, Europe
E: Sinem.aliskan@intermedya.tv
Ekin Sarpel Sales Executive –CEE, Europe
E: Ekin.sarpel@intermedya.tv
Neset Ersoy Sales Executive – Africa
E: Neset.ersoy@intermedya.tv
Elena Pak Sales Executive – CIS
E: Elena.pak@intermedya.tv
Inter Medya is a leading independent development, co-financing, and distribution company based in Turkey, which is aiming to deliver premium content to viewers across the world. Globally, the company distributes scripted and unscripted formats in over 155 territories and has a powerful portfolio of unique Turkish stories. Encouraged by the increasing global interest in Turkish films and TV series, Inter Medya is always looking forward to achieving success in international markets by co-producing and distributing high-quality Turkish content.
Genres
Drama, Action, Period Drama, Horror, Romantic Comedy
Top shows are…
The Trusted Watch Trailer
Marashli's life changes when the beautiful Mahur Turel walks into his bookstore. On this journey, Marashli will become Mahur's closest ally, the person whom she trusts the most, and her lover. That is until she finds out who Marashli really is… Genre: Drama, Action. Production Company: TIMS&B Productions. Cast: Burak Deniz, Alina Boz. Episodes/length: 74x45 mins. Available in HD
The Ambassador's Daughter Watch Trailer
Always longing for one another, they only saw each other two weeks a year but there were never two minutes they did not think of each other. Fighting for their love, they resisted dragons, talked against pharaohs and swung their swords against heathens. Genre: Drama, Romantic. Production Company: O3 Medya & NGM. Cast: Neslihan Atagül Doğulu, Engin Akyürek, Uraz Kaygılaroğlu. Episodes/length: 180x45 mins. Available in HD
Last Summer Watch Trailer
When Selim suddenly brings Akgun home to live with his family for "justice residence", everyone's lives are thrown off balance and changed forever. Genre: Drama. Production Company: O3 Medya. Cast: Ali Atay, Funda Eryiğit, Alperen Duymaz, Hafsanur Sancaktutan. Episodes/length: 93x45 mins. Available in HD
Trends & Outlook 2023
Asia is a new yet continiously growing market for us. We see a big potential for traditional, long running dramas specifically in Southern Asia Countries such as India, Bangladesh, Sri Lanka, Indonesia and Pakistan and we forecast that traditional dramas will draw the broadcasters' attention even more. We also forecast that the interest for mini series from Asian VOD platforms will increase and these short , fast paced titles are perfectly suitable for us to introduce Turkish content to foreign audiences. Last but not least, there is a huge interest for action, thriller and horror titles from Taiwan, Thailand and Malaysia."
Pelin Koray, Sales Executive
18 C NTENT ASIA
Can Okan Ahmet Ziyalar
Hasret Ozcan Zeynep Balto
Aziz Watch Trailer
Aziz Payidar, son of the Payidar Family which is biggest and the one and only carpet manufacturer of Antakya, lives his life in prosperity and wealth. Aziz's fate changes when he kills French delegate Monsieur Pierre's son Lieutenant Andre. He has to leave behind the lands he was born in and his precious love along with everything he has. Genre: Period Drama. Production Company: O3 Medya. Cast: Murat Yıldırım, Damla Sönmez, Simay Barlas, Ahmet Mümtaz. Episodes/length: 91x45 mins. Available in HD
Mehmed The Conqueror Watch Trailer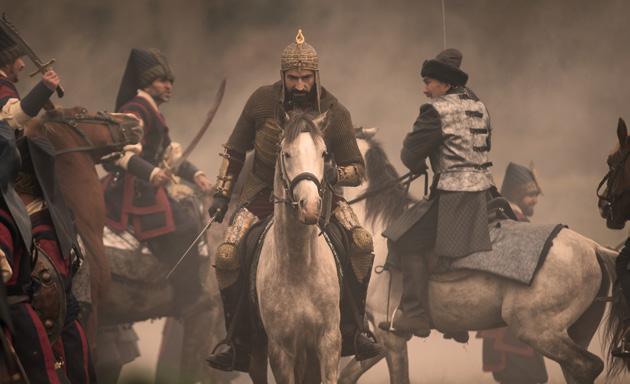 In 1451, after receiving the news of his father's death, Mehmed departs with one dream in his mind…conquering Constantinople. By realizing his biggest dream he puts his stamp on history. After that day, Sultan Mehmed Khan, known as Fatih, broke through a new era and laid the foundations of a great World Empire which would rule the continents for centuries. Genre: Period Drama. Production Company: O3 Medya. Cast: Kenan İmirzalıoğlu. Episodes/length: 93x45 mins. Available in HD
Naked Watch Trailer
Eylül earns her living by escorting. All she wants is to save enough money, and start a new life in Wales. One night, she is invited to a bachelor party of a group of friends. Eylül falls in love with the groom Cem, who is counting the days to marry his classy girlfriend. After that night, Cem and Eylül's lives begin to collide with one another. Genre: Erotic, Drama. Production Company: TN Yapım. Cast: Müge Bayramoğlu, Mert Ramazan Demir, Ece Ertez, Tarık Emir Tekin. Episodes/length: S1: 8x20 mins; S2: 8x19 mins. Available in HD
Asia focus in 2023
We recently licensed our mini series New Generation
Turkish
Series in East Asia and entered into new territories such as Thailand, Vietnam and Taiwan. We aim to extend our business activities by licensing our long running dramas in those territories. Another target in 2023 is to introduce Turkish content to new regions; we are negotiating with leading broadcasters from Japan and Korea. We believe that within the next 5 years Turkish content will become a good alternative as a foreign content even more."
Pelin Koray, Sales Executive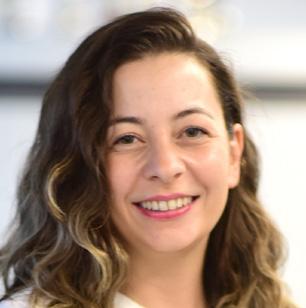 Scorpion
Watch Trailer
Ferda was abandoned by her mother at the age of one, and she blames her mother, now successful, for all of her troubles. Determined to take back the life she lost, Ferda accidentally causes the death of her step-sister and launches a family war. Genre: Drama, Family. Production Company: 1441 Productions.
Cast: Demet Akbağ, Evrim Alasya, Yusuf Çim, Aslı Melisa Uzun. Episodes/length: 91x45 mins. Available in HD
Interrupted
Watch Trailer
A young and Idealist journalist Ozan loses his life in an unfortunate traffic accident. But not everything is finished for him just yet. He gets a second chance in life. He'll come back to life and find answers to the question marks he left behind his mysterious death. But he will not be in his own body. Genre: Drama, Romance. Production Company: TIMS&B Productions. Cast: Dilan Çiçek Deniz, Burak Deniz, Cem Davran, Ezel Akay. Episodes/length: 8x60 mins. Available in HD
19 C NTENT ASIA Programming: Syndication & Licensing
Aziz
Mehmed The Conqueror
Naked Scorpion
Interrupted
NBCUniversal Global Distribution
W: www.nbcuni.com
Singapore (Asia HQ): 10 Collyer Quay, #20-05/10, Ocean Financial Center, Singapore 049315
T: +65 6675 1296
Japan: Atago Greenhills MORI Tower, Atago 2-5-1, Minato-ku, Tokyo 105-6208 Japan
T: +81 3-6860-8967
Korea: 8th Fl., Seoul Finance Tower
136 Sejong-daero, Jung-gu Seoul
04520 Korea
China : Room 1903-1908, ICC Office Building 2, No. 288 South Shaanxi Road, Shanghai, China, 200031
NBCUniversal Global Distribution is responsible for licensing NBCUniversal product to all forms of television and new media platforms in the U.S., Canada and in 200+ territories internationally. This includes a vast portfolio of over 6,500 films and 170,000 television episodes, including current and classic titles, unscripted, kids, sports, news, long-form and shortform programming from Universal Pictures, Focus Features, Universal Television, UCP, Universal International Studios, Sky Studios, NBC Late Night properties, DreamWorks Animation, Telemundo, and more, as well as locally produced content from around the world.
Genres
We license content from all genres (i.e.: drama, comedy, unscripted, talk, kids, sports, film, telenovela/super-series, news, etc.)
Original production/co-production
NBCUniversal Formats is the international division for all scripted and unscripted formats created within the production, broadcast and streaming divisions of NBCUniversal, Telemundo and Sky Studios, as well as select third parties. Part of Universal International Studios, a division of Universal Studio Group, NBCUniversal Formats has continued to expand its slate of productions and formats in Asia, from the sixth season of Hollywood Game Night Thailand and the return of Top Chef Thailand this year to the first international version of Dancing With Myself, which was brought to Vietnamese audiences on VTV3 last year. Additionally, the division recently acquired the Spanish format 20 Little Piggy Banks from Phileas Production to distribute across Asia. 2023 will also see the return of Saturday Night Live Korea on Coupang Play, as well as hit formats Baggage, Top Chef and Singer Auction in Vietnam.
Top shows are…
Ted
An irreverent comedy series based on the live-action/CGI box office hit and sequel from Seth MacFarlane about a cherished teddy bear that comes to life because of a childhood wish. Set in the early '90s, after Ted's moment of fame has passed, the series follows Ted (voiced once again by MacFarlane) and his best friend John Bennett as they try to navigate the highs and lows of high school and teenage life.
Based On A True Story
Who's who... SALES
Justin Che
Managing Director, Asia PacificDistribution, Networks & DTC
E: Justin.Che@nbcuni.com
Rajiv Dhawn SVP, Sales Liaison, Asia
E: Rajiv.Dhawn@nbcuni.com
Atsushi Miyasaka SVP, Sales Liaison, Japan & Korea
E: Atsushi.Miyasaka@nbcuni.com
Shreya Kapdi VP, Sales Liaison
E: Shreya.Kapdi@nbcuni.com
Barry (Bumsun) Choi VP, Sales Liaison, Japan & Korea
E: Bumsun.Choi@nbcuni.com
Jessy Tse VP, Sales Liaison
E: Jessy.Tse@nbcuni.com
Susan Liu, Director, Sales Liaison China
E: susan.liu@nbcuni.com
Gorden Li, Manager, Sales Liaison
E: Gorden.Li@nbcuni.com
Yuki Yoshida Sales Manager, Japan
E: Yuki.Yoshida@nbcuni.com
Lynn Zhou, Manager, Sales Liaison (China & Mongolia)
E: Lynn.zhou@nbcuni.com
PRODUCTION
Linfield Ng VP, Format Sales Liaison
E: Linfield.Ng@nbcuni.com
Kaley Cuoco and Chris Messina star in this dark comedic thriller inspired by a bizarre true event. This is a gripping tale of a realtor, a plumber and a former tennis star whose lives unexpectedly collide, exposing America's obsession with true crime, murder and the perfect slow-close toilet seat.
Bupkis
Starring, written and executive produced by Pete Davidson, this live-action comedy series is a heightened, fictionalized version of Davidson's real life. The series will combine grounded storytelling with absurd elements from the unfiltered and completely original worldview for which Pete is known for.
Asia focus in 2023
Our primary focus will be unscripted content. Unscripted makes it easy for viewers to jump into a programme, any time throughout the series. And with so many subgenres (i.e. true crime, dating, renovation, etc.), people can explore new worlds.
True Crime series are extremely popular now. Regardless of where the crime occurred or previous awareness of the crime, if the story is compelling, the series will have an audience. To feed viewers' appetite for true crime, we have new series such as Manifesto of a Serial Killer, Sleeping with Death and Living with a Serial Killer to offer.
We've also found that audiences have been gravitating towards documentaries that explore the people and events that have shaped history and affected the world. Our upcoming documentaries range from the best F1 racers in Villeneuve and Pironi to the unbelievable story of Pan Am flight 73 in Hijacked and the wildlife documentary turned heist in The Great Rhino Robbery
Other unscripted subgenres we're focusing on include ballroom dancing in Ballroom Dancing Queens; house cleaning and purging in The Gentle Art of Swedish Death Cleaning; and the newest Below Deck series, Below Deck Adventure, which showcases the lives of the staff and crew working on a superyacht.
Rajiv Dhawn, SVP, Sales Liaison, Asia
20 C NTENT ASIA
Bupkis
Paramount Global Content Distribution
5555 Melrose Ave. Los Angeles CA 90038 U.S.
W: www.paramount.com
E: GDGsales@cbs.com
@ParamountGCD
Who's who...
Jonathan Greenberg EVP Television
Licensing Regional Sales, North Asia
Nicole Sinclair SVP Television Licensing, South Asia (Australia, New Zealand, SEA, India)
June Choi VP Regional Television
Licensing – Korea, Taiwan, Hong Kong and Mongolia
Teng Yong VP Television Licensing and Digital Sales – China and Taiwan
Chris Safford Executive Director
Television Licensing – SEA
Hiromichi Sato Executive Director, Television Licensing – Japan
Alysha Chopra Executive Director
Television Licensing – SEA, India
Trista Chang Director, Television
Licensing and Digital Sales – China
Joyce Smith Director, Television
Licensing – Australia, New Zealand
Makoto Ono Manager, Television
Licensing – Japan, Korea and
Mongolia
Asia focus in 2023
Paramount Global Content Distribution is the leading distributor of premium content across multiple media platforms throughout the global marketplace. The division's portfolio is comprised of some of the world's most recognized brands, including feature films and television programmes from Paramount Pictures, Paramount Television Studios, CBS Studios, CBS Media Ventures, CBS News, SHOWTIME Networks, Nickelodeon, MTV Entertainment Studios, Miramax and third-party partners. The division licenses a diverse lineup of scripted and unscripted formats for local production and international coproductions. Paramount Global Content Distribution is a division of Paramount.
Genres
Paramount Global Content Distribution covers all genres from feature films, including non-theatrical releases, to television series covering drama, comedy, non-scripted including late night, daytime and reality competition, kids animation programming, factuals as well as news programming and documentaries.
Original production/co-production
Our partnership with CJ ENM in Korea has helped expand our slate with series such as Bargain, a six-part adaptation of director Lee Chung-hyun's 2015 short film of the same name, revolving around a group of strangers who gather at a remote motel with ulterior motives – seeking to bargain, with more titles to come in 2023. Additionally, we have European titles including The Sheikh (Der Scheich) from Germany, based on the true story from unskilled worker Volker Eckel and La Red Púrpura for Atresplayer Premium in Spain, where fiction delves into the depths of Internet, and the impossible is bought and sold to satisfy the most depraved instincts of the human being.
Trends & Outlook 2023
Demand for original new series and franchise features will continue to be strong across Asia. Local content in North Asia will continue to dominate but strong Hollywood content will also continue to be in demand. In 2023, demand for Asian content will continue to grow outside of Asia especially on SVOD."
Jonathan Greenberg, EVP Television Licensing Regional Sales, North Asia
Top shows are…
Mission: ImpossibleDead Reckoning - Part One Watch Trailer
Director and writer Christopher McQuarrie, global superstar Tom Cruise and the IMF team return for the seventh installment of this longlasting, more popular franchise than ever!
Transformers: Rise of the Beasts Watch Trailer
Returning to the action and spectacle that first captured moviegoers around the world 14 years ago with the original Transformers, Transformers: Rise Of The Beasts will introduce the Maximals, Predacons, and Terrorcons to the existing battle on earth between Autobots and Decepticons.
Rabbit Hole
Kiefer Sutherland stars as private espionage operative James Weir, who finds himself in the midst of a battle over the preservation of democracy in a world at odds with misinformation, behavioral manipulation, the surveillance state and the interests that control these extraordinary powers.
21 C NTENT ASIA Programming: Syndication & Licensing
Our main focus for 2023 is to continue to provide the best content to the region from our many great Paramount brands. Whilst we will continue to deliver great US content, a key focus will be growing our local and regional content offerings along with our Kids and Factual brands."
Nicole Sinclair SVP Television Licensing, South Asia (Australia, New Zealand, SEA,
India)
Rabbit Hole
PBS International
10 Guest St., Boston, MA 02135 USA
W: https://pbsinternational.org/
Who's Who...
Joe Barrett
Vice President, Sales
E: jfbarrett@pbs.org
Anna Alvord
Director, Sales Operations
E: agalvord@pbs.org
Trends & Outlook 2023
We're seeing increased demand for short series with relatable characters, whether in natural history, science or world history. Long-running factual series are also getting a fresh look from buyers. Our popular strands such as Nova, Frontline and American Experience continue to resonate with Asian buyers who are looking for factual documentaries on a variety of topics with universal relevance, such as climate and wildlife."
Anna Alvord Director of Sales Operations
PBS International is the worldwide co-production and distribution arm of PBS Distribution, a leading distributor of public media content around the world, reaching audiences through multiple platforms and formats. PBS International offers the highest quality factual and children's programming including films from Ken Burns, entertaining and educational PBS KIDS series, and award-winning documentaries from Nova, Frontline, American Experience, and many independent producers.
Genres
We are proud to offer a wide and diverse selection of premium factual content spanning Current Affairs, History, Science, Natural History, Human Interest, Arts & Culture and Lifestyle, as well as Children's Programming.
Original production/co-production
Our most recent co-production in Asia was with NHK, the Japanese public broadcaster. Together, we co-produced Nazca Desert Mystery, in which discoveries of long-hidden lines and figures etched into the Peruvian desert offer new clues to the origins and purpose behind the Nazca Lines, one of the greatest ancient enigmas.
Asia focus in 2023
We're looking to expand reach across Asia through partnerships with broadcasters, streamers and other content providers. We're bringing newly commissioned limited series with the potential to become returning series to the market. Programmes such as Abandoned from Above, World's Greatest and major projects from award-winning producers Ken Burns and Lynn Novick will be on our slate for 2023."
Joe Barrett, Vice President of Sales
Top shows are…
Casa Susanna Watch Trailer
In the 1950s and '60s, an underground network of transgender women and cross-dressing men found refuge at a modest house in the Catskills region of New York. Known as Casa Susanna, the house provided a safe place for them to express their true selves and live for a few days as they had always dreamed –dressed as women without fear of being incarcerated or institutionalized for their self-expression. Told through the memories of those whose visits to the house would change their lives, the film provides a look back at a secret world where the persecuted and frightened found freedom and acceptance. Episodes/length: 1x97 mins. HD
Baby Animals: The Top Ten
Standing out from the crowd is tough, especially in the Animal Kingdom, with an estimated 8.7 million species vying for attention. There is, however, one group of creatures that has an inexplicable magnetism that few can resist: baby animals. Baby Animals: The Top Ten delivers an amazing assortment of bright-eyed bundles of energy with the power to melt hearts. Each visually stunning episode will countdown the 'top 10' baby animals in a particular themed category. Behold an informative, entertaining encounter with the Fastest, the Largest, the Strongest, the Cuddliest and even the most Mysterious Baby Animals that bound, climb and glide the planet. Episodes/length: 12x60 mins. HD
Ancient Builders of the Amazon Watch Promo
Recent stunning discoveries are exploding the myth of the Amazon as a primeval wilderness, revealing traces of ancient civilizations that flourished there for centuries. Dense settlements indicate populations in the millions, supported by sophisticated agricultural systems, while huge geometric earthworks and roadways bear witness to complex religious ideas and social networks. The evidence is now clear that, far from being an untouched wilderness, the Amazon has been shaped by human hands for millennia. Episodes/length: 1x53 mins. HD
22 C NTENT ASIA
Baby Animals: The Top Ten
Ancient Builders of the Amazon
Casa Susanna
Collection of Cindy Sherman
Shutterstock/Asaf Weizman
Courtesy of WGBH
Red Arrow Studios International Medienallee 7, 85774 Unterfoehring, Germany
T: +49 89 9507 7303
W: redarrowstudios.com/international E: sales@redarrowstudios.com
Who's Who...
Joyce Dröse
Sales Manager
(Asia, Africa, Nordics, Inflight)
Trends & focus in 2023
Demand for dating shows is growing, as we see a huge increase in the pick up and production of more daring formats. We are incredibly excited to share our new relationship show Stranded on Honeymoon Island, from the creators of Married at First Sight – an innovative new hybrid take on the relationship and survival genres.
We are seeing more and more high end drama adaptations – as viewers seek out local content with the same high production values of the big global scripted series, such as our high-concept psychological drama Plan B, starring Patrick J Adams, a new adaptation of a successful scripted format.
There is still big demand across Asia for socially conscious factual entertainment content with a heart that looks to make a real impact, for example our compelling social experiment Old People's Home for Teenagers – which has already sold to both Hong Kong and Korea."
Red Arrow Studios International is a leading TV distributor of scripted, formats and factual shows from outstanding production companies, third party producers and digital content partners. With offices in Munich and London, Red Arrow Studios International coproduces and finances global entertainment, and distributes hit content to over 200 territories worldwide. Red Arrow Studios International is part of Seven. One Studios, a ProSiebenSat.1 Media SE company.
Genres
Scripted, Formats, Factual
Original production/co-production
Red Arrow Studios International is known as a destination for strong commercial entertainment with broad appeal, spanning premium returning English language dramas, impactful foreign language dramas, and innovative formats. These continue to be our top priorities, along with a selection of premium factual content.
Top shows are…
Plan B Watch Trailer
A high-concept psychological drama about a man on a desperate and relentless quest to save his relationship –using time travel. Genre: Scripted Series/ Drama. Producer/Broadcaster: KOTV for CBC (Canada). Written by JeanFrançois Asselin, Jacques Drolet, Lynne Kamm. Created by Jean-François Asselin, Jacques Drolet. Directed by Aisling Chin-Yee, Maxime Giroux, Jean-François Asselin. Starring Patrick J Adams, Karine Vanasse, François Arnaud, Josh Close. Episodes/length: 6x45 mins
Summer Love Watch Trailer
Funny, moving and uplifting, Summer Love is an enchanting anthology series in which eight very different sets of people rent the same beachside holiday house and experience some incarnation of love. Genre: Scripted Series/Drama. Producer/Broadcaster: Gristmill for ABC (Australia). Created by Robyn Butler and Wayne Hope. Directed by Robyn Butler and Wayne Hope. Starring Patrick Brammall, Harriet Dyer, Nazeem Hussain and Miranda Tapsell. Episodes/length: 8x30 mins.
Stranded on Honeymoon Island
Couples matched by experts are stranded on a deserted island. Isolated and pitted against the forces of nature, will true love blossom – and survive? Genre: Format/Reality. Producer/Broadcaster: Snowman Productions for VTM2 (Belgium)
23 C NTENT ASIA Programming: Syndication & Licensing
Joyce Droese, Sales Manager (Asia, Africa, Nordics, Inflight)
Summer Love
Stranded on Honeymoon Island
Plan B
Sony Pictures Entertainment
77 Robinson Road
#19-01 Robinson 77 Singapore 068896
W: connect.sonypictures.com
SPTVInternational sptvintl
Who's who...
Singapore: Adam Herr
Senior Vice President, Distribution, Asia Pacific
E: Adam_Herr@spe.sony.com
Beijing: Dai Huang
Senior Vice President, Distribution, Greater China
E: Dai_Huang@spe.sony.com
Hong Kong: Beedo Chan
Vice President, Brand & Multichannel Marketing, Asia
E: Beedo_Chan@spe.sony.com
Mumbai: Sonika Bhasin
Vice President, Distribution, India
E: Sonika_Bhasin@spe.sony.com
Seoul: Giro Doo
Executive Director, Distribution, South Korea
E: Giro_Doo@spe.sony.com
Singapore: Eugene Lin
Vice President, Distribution, South East Asia
E: Eugene_Lin@spe.sony.com
Singapore: Tim Harris
Vice President, Transactional and AVOD Distribution, Asia
E: Tim_Harris@spe.sony.com
Sydney: Carolyn Ozkoseoglu
Vice President, Distribution, Australia & New Zealand
E: Carolyn_Ozkoseoglu@spe.sony.com
Sydney: Julia Salter
Vice President, Distribution, Australia & New Zealand
E: julia_salter@spe.sony.com
Tokyo: Iwao Saito
General Manager, Distribution, Japan
E: Iwao_Saito@spe.sony.com
Trends & Outlook 2023
Sony Pictures Entertainment (SPE) is a subsidiary of Tokyo-based Sony Group Corporation. SPE's global operations encompass motion picture production, acquisition, and distribution; television production, acquisition, and distribution; television networks; digital content creation and distribution; operation of studio facilities; and development of new entertainment products, services and technologies. SPE has one of the largest media footprints in Asia-Pacific, with offices throughout the region, including in Singapore, Mumbai, Beijing, Tokyo, Seoul, Sydney and Hong Kong. Sony Pictures Television also operates dozens of wholly-owned or joint-venture production companies around the world.
Genres
SPE offers a world-class selection of Hollywood blockbuster movies and TV series from all genres, including classic animated TV series, a vast repertoire of internationally recognized scripted and unscripted formats and beloved content from across Asia.
Original production
SPE has amassed a vast format catalogue to meet the needs of diverse APAC buyers. The award-winning format Who Wants to be a Millionaire Hindi version has just finished its 14th season and the Vietnam version has been renewed for its 11th season. Shark Tank, the #1 global entrepreneurial format has completed an incredible second season in India and continues to enthrall audiences in Thailand and Vietnam, currently in production for a 4th and 6th season. A new business format, Million Pound Menu, will launch this year in India in various languages. SPE is also producing a local version of the US hit movie, The Shallows, in China.
Asia focus in 2023
"As the biggest independent Hollywood studio, we continue to build on being the best and most collaborative content provider to all of our partners across Asia Pacific. We make some of the most impactful and compelling movies, TV series, and local format adaptations, and we want to find the right home for each piece of content.
It's important to us that our partners in Asia receive a great return on their investment and that all consumers across Asia Pacific can enjoy the vast content library that Sony has to offer, regardless of their preferred form of consumption."
– Adam Herr, Senior Vice President, Distribution, Asia Pacific
Top shows are…
Accused Watch Trailer
A powerful crime drama from Executive Producers Howard Gordon and Alex Gansa of Homeland and 24, this series examines the most relevant issues of our time –race, class, gender identity, mental health, and the right to choose – refracted through the prism of ordinary people caught up in extraordinary circumstances. Accused is Fox's highest-rating scripted show of the year-to-date*. Genre: Drama.
Episodes/length: 15x60 mins
*Source: Nielsen linear = L+7: FOX/Hulu multiplatform and streaming data. Adults 18-49.
Twisted Metal
A live-action adaptation of the classic PlayStation game, created by Rhett Reese and Paul Wernick (Deadpool, Zombieland). The plot follows a motor-mouthed outsider offered a chance at a better life, but only if he can deliver a mysterious package across a post-apocalyptic wasteland. Genre: Action Comedy.
• Continued increasing demand for Hollywood movies that we know our partners and audiences treasure. In fact, we are finding demand for longer-term partnerships from existing and new local platforms who are keen to secure Hollywood content.
• More local format remakes, both unscripted and scripted, across linear and digital. Our partners are finding formats to be a great investment, and audiences love them, and we have already had major successes in this area.
• Asia is a growth market for AVOD, and we believe this is a significant opportunity on which Sony is intently focused."
Adam Herr, Senior Vice President, Distribution, Asia Pacific
Episodes/length: 10X30 mins
The Winter King
Epic Arthurian tale based on a book trilogy by Bernard Cornwell (The Winter King, Enemy of God, Excalibur). A historical fiction drama that takes a powerful and gritty look at the world of legendary leader Arthur as he evolves from outcast son to legendary warrior and leader. Genre: Drama.
Episodes/length: 10x60 mins
24 C NTENT ASIA
Twisted Metal
WildBrain
25 York St., Suite 1201
Toronto, Ontario M5J 2V5 Canada
WildBrain China
Unit 4008, Park Place Office Tower
1601 Nanjing Road (W), Jing An District
Shanghai, China 200040
W: https://www.wildbrain.com
https://distribution.wildbrain.com/ wildbrainhq company/wildbrain
Who's who...
Jason Soh Global Sales & Channels Director, APAC
E: Jason.Soh@wildbrain.com
Jianbo Wei Managing Director, China
E: Jianbo.Wei@wildbrain.com
Max Tang Senior Manager, Content Partnership, China
E: Max.Tang@wildbrain.com
At WildBrain, we inspire imaginations to run wild, engaging kids and families everywhere with great content and beloved brands. Our integrated, in-house capabilities spanning production, distribution and licensing set us apart as a unique independent player in the industry, managing IP across its entire lifecycle. Home to such treasured brands as Peanuts, Teletubbies, Strawberry Shortcake, Degrassi and more, our library holds approximately 13,000 half-hours of content, with shows enjoyed in more than 150 countries and on over 500 content platforms.
Genres
Preschool, Kids, Teens and Tweens; Animation and Live Action
Top shows are…
Brave Bunnies Watch Trailer
Brave Bunnies is the inspiring story of two curious and adventurous bunny siblings, Boo and her big brother Bop. The bunny duo and their family (Ma, Pa, and the Bunny Babies) travel around the world in their Bunny Bus. Each day, they camp and explore a new landscape, creating joy and excitement in the everyday adventure of meeting new friends. They play new games, learn about new locations, and learn that new friends (and their families) sometimes do things a little differently. Each step along the way, and every day, these bunnies are brave in BIG little ways. Genre: Preschool. 2D Animation. Episodes/ length: Season 1: 52x7 mins; Season 2: 48x7 mins
Ray of Sunshine Watch Trailer
Asia focus in 2023
To continue expanding our content distribution footprint in Asia. Our presence and commitment to the region is the strongest it's ever been with the recent growth of our APAC distribution team. We're striking deals with top content platforms, producers and licensees across WildBrain's brands and shows including preschool titles Teletubbies Let's Go!, Caillou and Chip and Potato, and beloved kids' brands The Snoopy Show, Strawberry
Shortcake: Berry in the Big City, Carmen Sandiego, and live-action hits Malory Towers and Ruby & the Well."
Ray is a sunshine-y, sociable kid who lives in the Sunshine Apartments. He's very out-going, and he is always ready for a chat. He loves gardening and tea parties; Ray's garden tea parties are THE hot-ticket event to get invited to! Genre: Preschool. 2D Animation. Episodes/length: Season 1: 26x7 mins
Saving Me Watch Trailer
A grumpy old tech billionaire from the distant future who has royally screwed up his life, his relationships, and the world, goes back in time and teams up with his eleven-year-old self to figure out together how to be a better person and prevent their miserable future. Genre: Family. 2D Animation. Episodes/length: Season 1: 10x22 mins; Season 2: 10x22 mins
Trends & Outlook 2023
We anticipate a continued increase in demand for kids' content across many platforms in the region, allowing us to deliver WildBrain content wherever viewers consume entertainment.
We foresee WildBrain's continued development of innovative, original IP with new and existing local partners in the APAC region, as seen in our partnerships on Jonny Jetboy with iQIYI and Tata & Kuma with 5Bricks.
WildBrain's 360° solution for IP management will continue to be a major driver across production, distribution and consumer-products, building on the recently announced expansion into APAC of our global L&M agency, WildBrain CPLG, with bolstered teams in Shanghai and new offices in Singapore, Taipei and Seoul."
25 C NTENT ASIA Programming: Syndication & Licensing
Jianbo Wei Max Tang
Jason Soh Global Sales & Channels Director, APAC
Brave Bunnies
Saving Me
Ray of Sunshine
Jason Soh, Global Sales & Channels Director, APAC
Discover our NEW LINEUP
zdf-studios.com
22-24 August 2023
The Athenee Hotel Bangkok
Contact:
Masliana Masron at mas@contentasia.tv (Asia/Australia/ME)
Leah Gordon, leah@contentasia.tv (Americas/Europe)
CJ Yong, cj@contentasia.tv (China/Taiwan)
24 August 2023
the date
Save
Deutsche Welle (DW) HQ in Asia
PIK film, 30 Lorong Bukit Pantai
Bangsar, Kuala Lumpur, Malaysia
T: +60 3 2093 0866
W: www.dw.com http://b2b.dw.com
Who's who...
Andres Palacios-Degwitz
Head of Distribution Asia/Australia
E: andres.palacios-degwitz@dw.com
Lee Mee Fung
Distribution & Partnership, Asia
E: meefung.lee@pikfilm.com.my
M: +60122772201
Deutsche Welle (DW) is Germany's international broadcaster. We produce high-quality multimedia content distributed and accessible globally via television, radio, mobile and online. Our portfolio comprises Linear Channels in English, Arabic, Spanish and German, short form videos and digital content in 30 languages. DW aims to strengthen its position as an essential source of digital information that inspires its target group with regionally-relevant, on-demand content that encourages dialogue.
DW offers a broad spectrum of news and documentary content designed for distribution in a variety of formats, devices and platforms. DW recognises that content consumption needs to be personalised and varies across the Region. Working closely with Partners and Producers in the Region, DW offers multiple ways to collaborate with the goal to serve the audiences content that resonates and is relevant to them.
DW English
DW's 24-hour linear English language live TV channel is available worldwide. DW English provides analysis and insights to viewers around the globe, reporting on important issues. With continuous news, special features and talk shows covering everything from business, science and politics to culture and sports, DW brings people closer to what matters most –made in Germany, made for minds.
DW Premium
In 2023, DW will focus in meeting Asian audiences at their platforms of choice, with strong stories that will keep users engaged until the end. Moreover, DW will continue to focus in broadening its content catalogue in local languages."
Andres Palacios-Degwitz Head Distribution, Asia/Australia
DW Premium library comprises short form videos accessible to Partner VOD platforms for distribution across multiple devices. The Content range is unlimited, from daily News to Culture, Sports, Nature, Environment, Food, People, Travel, Science, DIY, Architecture, Design, Technology, Health et.al. Selected content are subtitled in Bahasa Indonesia, Chinese, Vietnamese or Thai.
DW Asia Original Productions
Trends & Outlook 2023
One of DW's most successful original productions in the region is award winning series HER – Women In Asia. The series features women living in Asia – their lives, thoughts, perspectives and experiences. The third season was released in Q1, 2023 featuring women involved in Sports, Politics, Science, Environment… women who migrated and women who broke the chains of social-economics. DW starts production of Season 4 this year.
Online News
News websites may partner with DW to access DW News in text, pictures and videos. DW Online News is available daily in a variety of topics and languages including English, Bahasa Indonesia and Chinese. You may refer to the topics here: www.dw.com
Social Media Videos
The fastest growing content is 90-seconds Social Media videos. DW offers relevant topics that resonate with social media audiences in English, Bahasa Indonesia and Chinese languages. Partner platforms may redistribute DW's social media videos.
Target Audience
Andres Palacios-Degwitz Head Distribution, Asia/Australia
We reach out to professionals, opinion leaders and those actively striving to understand what is happening in the world. Our Info-Seekers typically live in Urban Centres, educated and age between 18-45 years of age.
30 C NTENT ASIA
Asia focus in 2023
Mee Fung Lee
Andres PalaciosDegwitz
2023 will be an exciting year for Media in Asia.
The major trend that DW is taking note of, is the TikTokization of content. After the rise of short video apps, audiences expect more exciting forms of storytelling across all platforms. This is the main challenge that publishers will face in 2023."
Robots Now
KC Global Media Singapore Pte. Ltd.
10 Changi Business Park Central 2, Hansapoint@CBP, #03-08, Singapore 486030
T: +65 6980 0210
E: help@KCGlobalMedia.com
W: www.KCGlobalMedia.com kcglobalmedia kcglobalmediasia
Who's who...
George Chien
Co-Founder, President, and CEO
E: George.Chien@KCGlobalMedia.com
Andy Kaplan
Co-Founder and Chairman
E: Andy.Kaplan@KCGlobalMedia.com
AFFILIATE & ADVERTISING SALES
Avani Bhanchawat
Vice President and Head of Revenue
E: Avani.Bhanchawat@KCGlobalMedia.com
PROGRAMME ACQUISITION
Jay Kang
Vice President and Representative Director for Korea
E: Jay.Kang@KCGlobalMedia.com
Denise Tham Director, Programming & Acquisition
E: Denise.tham@KCGlobalMedia.com
Shuning Fu
Director, Programming & Acquisition
E: Shuning.Fu@KCGlobalMedia.com
Timothy Teo Manager, Programming & Acquisition
E: Timothy.Teo@KCGlobalMedia.com
Hanna Cho
Senior Executive, Acquisition
E: Hanna.Cho@KCGlobalMedia.com
Local production
Elevating across multimedia platforms, our Asian Originals include docutainment production, Secret of the Raknus Selu Trail, chronicling the iconic Hakka Trail of Taiwan across AXN Asia Networks, with the global release of an exclusive four-part podcast series. With IKEA Philippines, we produced Millennium Cooking Philippines, a classic cooking reality show filmed at the biggest IKEA store in the world. Other Asian Originals include Jonesy, our first script development of a sci-fi live action series, and Fallen 8, a sci-fi fantasy original animation series, adapted from the Asian classic, the Eight Immortals. In South Korea, Animax develops short form animated series and gaming contents with local MCN companies and creators.
The brainchild of former Sony Executives Andy Kaplan and George Chien, KC Global Media (KCGM) is paving the way for a new standard of entertainment as Asia's leading entertainment hub through the production, distribution and programming of quality, groundbreaking content. Backed by more than two decades of industry experience, KCGM Asia boasts an impressive portfolio of premium Pay TV channels in Southeast Asia and Korea, including English-language general entertainment network AXN, anime channel Animax, South Korean channel ONE and Japanese entertainment channel GEM.
Target audience
AXN appeals to sophisticated working professionals aged 25 to 44 seeking the biggest hits in English entertainment. Animax Asia draws fans of Japanese animation aged 4 to 34, while Animax Korea is the leading kids' entertainment channel in South Korea, attracting audiences aged 4 to 25. ONE and GEM target culturesavvy audiences aged 15 to 55, who are interested in the latest and hottest programmes from South Korea and Japan respectively.
Linear television channels in Asia
KCGM Asia owns 4 linear channels across 20 markets in SEA, Taiwan, and Korea, with on-demand availability via affiliates in select territories
AXN (www.AXN-Asia.com; www.AXN-Taiwan.com) – Featuring top-rated drama series, blockbuster movies, reality programmes and groundbreaking Original Productions, AXN truly redefines action, offering 2 to 6 fresh titles per month. |
Language: English
Animax (www.Animax-Asia.com; www.Animax-Taiwan.com; www.AnimaxTV.co.kr)
– Animax is Asia's leading destination for Japanese anime, offering a variety of genres, including simulcast titles that are viewable on multiple Pay TV, OTT, and VOD platforms across the region. Animax Korea is home to premium animations from domestic licensors, Japan and around the world. This includes local gaming contents for kids with Pay TV rights, simulcasting the latest Japanese anime with exclusive Pay TV and VOD rights. Animax Korea provides 4 to 5 fresh titles per month for kids and 6 to 10 new anime titles quarterly, targeting 15+year old viewers.
| Language: Japanese, Mandarin, Korean (KR only) ONE (www.ONETVAsia.com) – ONE is the leading destination for the best Korean entertainment, showcasing the latest South Korean drama and entertainment programmes with exclusive Pay TV rights. This includes selected prime time dramas that air within 24 hours of their Korean debut broadcasts and entertainment programmes airing within a week from Korea. | Language: Korean, Chinese GEM (www.GEMTVAsia.com) – GEM is the preferred destination for the best Japanese entertainment, featuring first-run and exclusive dramas and variety shows acquired from various Japanese studios. This includes prime time titles airing within the same week of their broadcast in Japan. | Language: Japanese
Trends & Outlook 2023
At KC Global Media we are constantly looking to innovate and reinvent what it means to be an innovative media provider. Leveraging on the multifaceted benefits of various multimedia platforms, we have taken an enhanced perspective of our original productions by creating an integrated multimedia content experience across both video and audio entertainment – an approach that has proven extremely popular and successful."
Andy Kaplan, Co-Founder and Chairman
Asia focus in 2023
With consumption habits shaped by social media, we are optimizing and leveraging on fiction and short formats to create and curate the best content to our core audience. Fans from our first audio drama scripted podcast, Fey Hollow: The Fairy Tale Murders can look forward to upcoming exciting fictional and short formats. With our Asian Originals such as Jonesy and Fallen 8, we want to continue to celebrate our Asian culture through an immersive form of storytelling that is unique and entertaining by bringing the creative experience of Hollywood producers and local creators to showcase Asian original onto the world stage."
George Chien, Co-Founder, President, and CEO
Advertising/sponsorship
KCGM Asia offers advertising opportunities and integrated marketing solutions for brands across Asia, including customized content creation, brand integration, programme sponsorship and digital activations.
31 C NTENT ASIA
Linear & VOD
Channels:
Paramount
151 Lorong Chuan #03-08A
New Tech Park Lobby H
Singapore 556741
W: www.paramount.com
Who's who...
Catherine Park SVP, Head of Streaming and Regional Lead, Asia
Syahrizan Mansor VP, Kids and Family & MTV Entertainment, Asia
Julian Lim Director, Content Distribution Management, Southeast Asia
Jennifer Pang VP, Licensing, Asia, Consumer Products
Jonathan Greenberg EVP, Regional Sales – North Asia, International TV Licensing, Global Content Distribution
Asia focus in 2023
With a global strategy and local execution, we are focused on expanding the value of our content across all platforms. Streaming remains a priority, so we continue to explore opportunities and partnerships to accelerate growth and scale for our streaming products."
Trends & Outlook 2023
• Consolidation
• Collaborations including co-financing, co-production and co-distribution
• Content rationalization"
Paramount Global is a leading global media and entertainment company that creates premium content and experiences for audiences worldwide. Driven by iconic studios, networks and streaming services, Paramount's brand portfolio in Asia includes Paramount Pictures, Nickelodeon, MTV, Paramount+ and Paramount Network, among others. In addition to offering innovative streaming services and digital video products, the company boasts one of the industry's most important and extensive libraries of TV and film titles, and powerful capabilities in production, distribution and advertising solutions.
Channels
Paramount's portfolio is designed to entertain the whole household, and its footprint in Asia includes 6 linear channels, in addition to branded environments on affiliate platforms. Ad supported.
Nickelodeon is the number-one entertainment brand for kids and the young at heart. The channel runs 24 hours a day, featuring hit series like SpongeBob SquarePants, The Loud House, Transformers: EarthSpark, The Smurfs and more! In addition to television programming, the brand includes television production, consumer products, digital, location based experiences, publishing and feature films. Nick Jr. delivers educational and entertaining content with great stories and characters that empower kids aged 2 – 6 years old, and their caregivers, to learn while they play. The channel runs for 24 hours and its award-winning property PAW Patrol and spinoff series Rubble & Crew, and other world-class programmes such as Blaze and the Monster Machines, Baby Shark's Big Show!, and Blue's Clues & You! are designed to engage and encourage early childhood development. Nickelodeon and Nick Jr. are available in English, Mandarin, Thai, Bahasa Indonesia, Bahasa Malaysia and Japanese.
MTV is the world's premier youth entertainment brand and the cultural home to the millennial generation, music fans and artists. A pioneer in creating innovative programming for young people, MTV has something for each music fan in Asia with its three channels: MTV LIVE, MTV 90's and local channel MTV Japan. MTV LIVE brings uninterrupted music playlists featuring the biggest global hits + live music shows: from intimate MTV Unplugged shows to huge festival performances, iconic MTV award shows and more. MTV 90's provides the ultimate throwback soundtrack, with old skool RnB, awesome dance anthems & unbelievable one hit wonders!
Paramount Network is a premium entertainment destination for young to mid-career professionals, aspiring singles and family-oriented individuals that pushes the limits of storytelling with bold scripted and non-scripted content. Inspired by over a century of cinema, Paramount Network is where today's brightest stars bring the experience of the big screen to every screen with stories that are immersive, inclusive, and deeply personal. Paramount Network is the home of global hits Star Trek, Yellowstone, FBI, Saturday Night Live, The Drew Barrymore Show and South Park. Paramount Network carries Thai, Mandarin and Bahasa Indonesia subtitles.
Catherine
Park,
SVP, Head of Streaming and Regional Lead,
Content
Asia
Leveraging our powerful global content engine and expansive library, Paramount brings Asian audiences big, broad and beloved hits spanning every genre – which include titles from the US, UK, Europe and Asia. Rights are linear and ondemand, but varies by title and priorities. There is always something new every month and the fresh hours vary month on month.
Local original production in Asia
– Nickelodeon is delivering Season 3 of Deer Squad and we are continuously looking for new IP to develop/ produce. In Japan, MTV continues to produce fresh editions of MTV Unplugged with the hottest artists playing acoustic renditions of some of their biggest hits, offering fans a whole new way to experience their favorite tunes.
Streaming in Asia – Paramount+ is currently available in Korea, in partnership with TVING.
32 C NTENT ASIA
Rock Entertainment Holdings Pte Ltd
21A South Bridge Road (Level 2)
Singapore 058661
T: +65 6421 8300
W: www.rockentertainment.com
E: info@rockentertainment.com
Who's who...
Ward Platt Founder
Beatrice Lee CEO, Asia Pacific
Joanne Lim Head of Strategic Partnerships & Distribution
Au-Rin Phongsobhon Head of Marketing, Creative & Digital Products
Celine Ong Director, Programming & Acquisitions
Corinna Drysdale Director, Channel Operations
Rock Entertainment Holdings is a leading distributor of curated content brands to video streaming and pay-TV platforms in the ASEAN region, the 5th largest economy in the world. We distribute our brands on FAST and pay-TV platforms in America, Oceania, Greater China, Japan and India. We offer a catalogue of 2,000+ hours of content, including Hollywood entertainment, factual, pre-school kids programming and 4K natural history offering. Our brands include: ROCK Entertainment, ROCK Action, ROCK Extreme, Global Trekker, Love Nature, ZooMoo, Smithsonian Channel and Makeful.
Asia focus in 2023
Our primary focus: We will focus on strengthening the position of our 4 major brands in the market – ROCK Entertainment, ROCK Action, Love Nature & Global Trekker – by further strengthening the high quality content offering behind each brand, while at the same time making even wider rights available to our platform partners for our most premium content."
Channels
ROCK Entertainment (linear, SVOD, catch-up)
A General entertainment channel with a mix of the best drama, reality, movies, talk shows and LIVE award shows, express from Hollywood and the UK. Targeting entertainment lovers aged 18-45.
ROCK Action (linear, SVOD, catch-up)
ROCK Action is the ultimate movie destination for non-stop actionpacked Hollywood movies, from thrillers to adventure, indie films to box office hits. Targeting mainly males aged 18-45.
Global Trekker (linear, SVOD, catchup, AVOD, FTA)
A Multi-genre channel that inspires young working adults with travel, food, nature, business, and technology content to broaden their minds and open their hearts.
Love Nature (Linear, SVOD, catchup, FTA, AVOD, FVOD, FAST)
A wildlife and nature brand that targets audiences aged 25-64, and offers viewers the chance to experience the natural world in stunning 4K. ZooMoo (linear, SVOD, catch-up, FTA, AVOD, FVOD, FAST)
• AVOD/ FAST – Consumption of ad-supported video streaming services beyond YouTube will surge as price-conscious viewers are able to find more premium ad-supported content available. Agencies and advertisers will get on board in a bigger way attracted by ability to micro-target audiences watching on the big screen
• Production: Quality over Quantity
– broadcasters and streamers are adapting to a tougher economic landscape in 2023. Streamers like Netflix & Disney+ are ordering fewer new scripted shows but seeking higher quality titles that can make a real impact. There will still be room for less expensive unscripted series, but the middle ground of somewhat premium yet fairly expensive productions will dry up
• Artificial Intelligence (AI) – AI is increasingly being used to improve customer experience, ad optimisation and to extract customer insights. Expecting more broadcasters, streamers & platforms to utilise AI to help align their marketing, sales and subscriber service goals"
A pre-school channel that incorporates the STEAM education – Science, Technology, Environment, Arts and Mathematics, in an interdisciplinary and applied approach, making learning fun all the time!
Content
ROCK Entertainment and ROCK Action content are mostly from Hollywood and the UK. We acquire rights across Pay TV, catch-up and SVOD and strive to get first and exclusive rights, express from the US/UK for top dramas. We offer fresh content of 40-60 hours and 20-30 hours monthly for ROCK Entertainment and ROCK Action respectively.
Global Trekker content is from the US/UK with rights across Pay TV, Catch-up, SVOD, AVOD & FTA. We aim to get first and exclusive rights for most documentaries and offer about 10 hours of fresh content monthly. We did a soft launch for ROCK Originals late last year with 'Healthy Back to Work' short form content and have plans for more in the coming years, including a 4-year project – The Narai Project documentary which will premiere in the next few years.
Love Nature content is commissioned, thus, they are fully owned and managed by the team. Rights include Linear, SVOD, catch-up, FTA, AVOD, FVOD and FAST. We have approximately 6 hours of fresh content monthly.
33 C NTENT ASIA
Linear & VOD
Channels:
Beatrice Lee Ward Platt
Au-Rin Phongsobhon
Joanne Lim
Corinna Drysdale
Celine Ong
Beatrice Lee, CEO, Asia Pacific
Beatrice Lee, CEO, Asia Pacific
Trends & Outlook 2023
THEMA Asia Pacific
1 North Bridge Road, High Street Centre #06-02
Singapore 179094
T: +65 6250 6534
W: www.thematv.com
THEMA APAC Screening Room: www.screening.thematv.asia
Who's who...
Alexandre BAC
Managing Director Asia-Pacific
E: alexandre@thematv.com
Eileen LOW
Affiliate Sales Manager
E: eileen.low@thematv.com
Founded in 2005, THEMA now includes 5 subsidiaries overseas. The company represents 180 channels as well as SVOD/VOD/OTT in HD and 4K covering a wide range of thematic and has created strong relationships with the main platforms in Europe, Asia, Middle East, Africa and North America, thanks to THEMA's expertise in TV content distribution, TV packaging and marketing strategy. THEMA is now fully part of Canal+ Group since 2016 and in Asia Pacific, we currently represent 35+ products in our region.
Target Audience
Our portfolio addresses to groups based on genres, from the music/film lovers, drama fans, adventure seekers to explorers of the world.
Products
MEZZO LIVE gives you access to the greatest international venues from all around the world from opera houses, concert halls, festivals, dance theatres and jazz clubs. Tune in to the channel's 25th anniversary programming with 25 emblematic concerts and 17 live performances featuring the biggest world venues this year.
MEDICI.TV Online streaming platform for classical music, it offers over 150 live performances throughout the year and the world's largest VOD catalogue of more than 2,600 videos.
TRAVELXP is a premium travel and lifestyle channel. It features extraordinary journeys meant to awaken your senses, challenge your notions and keep your sense of wonder alive.
CANAL+ MYANMAR releases its in-house originals production of Burmese contents: Movies, series, documentaries are yearly produced with talented local producers.
LUXE TV is an established and unparalleled channel entirely dedicated to the world of luxury and the art of living.
BLACKPILLS More than 50 original short-form series available for mobile and TV. Original and premium ground-breaking series, documentaries and adult animation, Exclusive and premium series.
ABOUT INSIGHT
Global producer, distributor and broadcaster of lifestyle and entertainment content. Passionate about creating impactful and authentic stories that resonate with Millennial and Gen-Z audiences. INSIGHT produces 8 different channels from Lifestyle, Entertainment, Music, Nature, Science, Action Sports, Short Form.
INULTRA Global factual entertainment channel with a passion for creating content that takes the viewer on an adventurous journey to explore and interact with stories in 4K. INPLUS Shares the stories, perspectives and adventures shared by unique individuals, influencers, and disruptors from around the world.
INWILD Taking you on an unforgettable adventure, INWILD explores the awe of our planet's natural beauty and wildlife.
INFAST blends the best of entertainment, lifestyle and storytelling from iconic far-flung adventures to live sports and music events to cooking and travel.
INTROUBLE Test your nerve with INTROUBLE, adrenaline pumping action, excitement and thrilling experiences on your screen.
INWONDER A refreshing take on science, technology and everything in between on INWONDER. Including topics that span the secrets of the brain, mysteries of ancient civilizations and engineering feats.
34 C NTENT ASIA
Consumption of Turkish Drama to see a rise in Asia. Niche content / channels will continue to bring alternatives to platforms looking at differentiating factor and filling thematic gaps in their line-up. Popularity of FAST channels will pave the way for the region."
Alexandre Bac
Managing Director Asia Pacific
Trends & Outlook 2023
ABOUT SPI INTERNATIONAL
SPI INTERNATIONAL (a CANAL+ company) is a global media company operating 62 TV channels, multiple digital products across six continents, and a major player in content distribution and broadcasting worldwide. Founded 28 years ago, it has extensive experience in the TV and broadcasting industry.
TIMELESS DIZI CHANNEL (DIZI) Aimed at people of all ages who love the drama genre and want to watch critically acclaimed shows that have defined the landscape of the Turkish and worldwide television.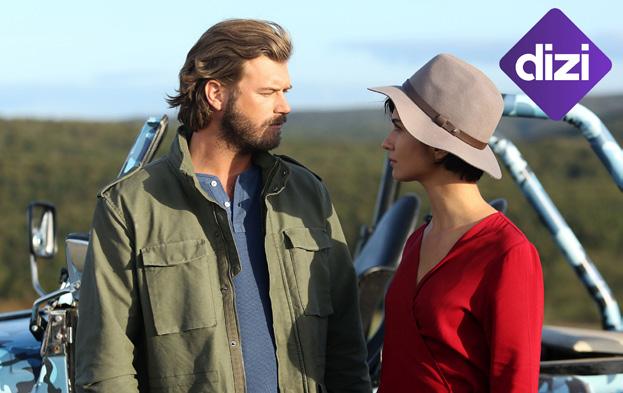 FIGHTBOX Taste of sweat and blood for all fight lovers. The martial arts of the world: MMA, kickboxing, boxing, wrestling, arm-wrestling, karate, jiu-jitsu, taekwondo, sumo, capoeira, judo, muay-thai, cage-fighting, wushu, sanda and many more.
FAST&FUNBOX Extreme levels of adrenaline with the most extreme sports worldwide. Car racing, motocross, surfing, snowboarding, skateboarding, wakeboarding, and much more…
GAMETOON The latest titles, popular youtubers, e-sports emotions, reports from the world's most popular tournaments and many other attractions are waiting for you.
DOCUBOX Unforgettable collection of fascinating and award-winning documentary features, exploring the mysteries, presenting beauty of our planet, wildlife, world culture and history.
FASHIONBOX World's first native-HD fashion channel. Top models, top designers, top brands, hottest catwalks, shopping shows and all the latest news from the fashion world.
FILMBOX ARTHOUSE Classic, independent, arthouse cinema masterpieces from all over the world.
FILMBOX+ combines the "lean-back" and on-demand viewing experiences by providing instant access to an extensive VOD catalogue and live channels on any internet-connected device.
FUNBOX UHD General entertainment Ultra HD channel presenting amazing premium native UHD footage devoted to nature, travel, lifestyle, performing arts and music.
ABOUT STINGRAY
Stingray is a premium provider of curated direct-to-consumer and B2B services, including audio television channels, over 100 radio stations, SVOD content, 4K UHD television channels, FAST channels, karaoke products and music apps.
STINGRAY MUSIC A multiplatform digital music service that brings to listeners the best music for every moment, place and mood; available on TV, mobile and the web.
STINGRAY KARAOKE Choose from over 13 000 karaoke songs, including today's hits and yesterday's classics, in all genres.
QELLO CONCERTS Discover the world's largest catalog of concert films, award-winning music documentaries, and live streaming music events from the 1920s to today.
STINGRAY CMUSIC is a specialty television channel dedicated to classical and cinematic music videos – a revolutionary combination in the world of music television.
STINGRAY FESTIVAL 4K Be blown away by massive concerts by top stadium fillers, must-see theatre productions, colourful circuses, electrifying DJ sets, beautiful ballet and opera performances.
STINGRAY NOW 4K brings home the next music video revolution with a non-stop, curated programming of breathtaking 4K UHD videos.
STINGRAY NATURESCAPE is a unique channel that combines beautiful, peaceful scenery filmed in 4K UHD, and soundtracks tailor-made to accompany every moment of your day.
35 C NTENT ASIA Channels: Linear & VOD
Our focus is to build a holistic partnership with platforms and content providers, providing new content / creative proposition to the market and to distribute Asian content to the rest of world."
Alexandre Bac Managing Director Asia Pacific
Asia focus in 2023
TV5MONDE
Asia-Pacific Branch Office
Unit 704-706, 7/F, Cyberport 1
100 Cyberport Road, Pok Fu Lam
Hong Kong
T: +852 2989 6090
E: asie@tv5monde.org
W: apac.tv5monde.com
tv5mondeasiepacifique
TV5MONDEapac
tv5mondeapac
Who's who...
Alexandre Muller Managing Director
Asia-Pacific
Nicolas Bence Distribution & Business Development Manager
TV5MONDE is the world's first French-Language network, broadcasting eight dedicated General Entertainment channels (USA, Latin America, Europe, Maghreb & Middle-East, Africa, French-speaking Europe, Asia and Pacific) as well as two thematic channels (Lifestyle and Kids), to over 420 millions homes worldwide, with subtitles in 13 languages. It also offers a global AVOD service – TV5MONDEplus – on top of its specific regional offers designed to meet the needs of the local audience.
Linear Television Channels In Asia
TV5MONDE broadcasts 3 live 24-hours channels in Asia:
TV5MONDE Asie and TV5MONDE Pacifique, 2 general entertainment HD channels with a wide variety of subtitled primetime films and TV series, in-depth coverage of international news, live sports events, high-quality documentaries and discovery magazines, kids' programmes, exciting game shows... TV5MONDE Asie covers Central Asia, Indian subcontinent, Greater China and Southeast Asia and comes with subtitled in English, French, Vietnamese and Russian. This channel is also provided in a SD format with burned-in English subtitles, while TV5MONDE Pacifique covers North Asia, Australia, New Zealand, and the Pacific Islands with subtitles in English, French, Japanese and Korean. TV5MONDE Style is a channel entirely dedicated to the "art of living"; The French lifestyle HD programming covers the whole Asia-Pacific region with one encrypted feed with DVB subtitles in English, traditional and simplified Chinese.
Target Audience
Our channels are designed for the entire family thanks to our wide range of content (cinema, drama, documentaries, entertainment, live sports events and kids programmes). The TV5MONDE channels are also the meeting points between French culture lovers, francophones and French language learners.
Trends & Outlook 2023
1 – OTT market has increased
The OTT market has increased significantly in APAC, and most Pay Tv operators are struggling to compete.
2 – More asian original content
The rise and success of K-Content, in Asia and the rest of the world, have created new habits beyond traditional US content. Thanks to this success, the new local VOD champions (as well as their international counterparts) are investing in local content, creating additional pressure on Pay TV operators and forcing them to compete in this field.
3 – Return of linear TV on streaming services
With so much available content to choose from, especially for people with multiple OTT services, this "burden of choice" has turned a laid-back experience into a sometimes timeconsuming and stressful one. Choosing what you want to watch may take longer than watching it if you ever reach a decision. Therefore, in line with what we have seen during the lockdowns in most countries, viewers return to their old laid-back streaming habits after the initial overconsumption of their preferred VOD content. Therefore, as popular as FAST has become in the US in a short period, Linear TV on streaming services will surely be the new way to go in APAC.."
Alexandre Muller, Managing Director Asia-Pacific
Linear/on-demand
TV5MONDE Asie, TV5MONDE Pacifique and TV5MONDE Style are both linear channels and available on-demand on apac.tv5monde.com.
Streaming
TV5MONDE Asia-Pacific channels are also available through a subscription-based TV everywhere service available on the company's local website - apac.tv5monde.com - and via Apps free to download on the Google Play/Apple local stores. The online OTT service gives access, in all countries of the region, to all three live channels, as well as two dedicated news and kids TVs and a full On Demand service. The interface is available in 4 languages (French, English, Korean, and Japanese) and offers subtitles in French, English, Vietnamese, Korean, Japanese, simplified and traditional Chinese.
Asian channels/services
TV5MONDE's content comes from our PBS shareholders from France, Canada, Belgium, Switzerland and Monaco, as well as in-house productions and co-productions.
Content
We offer an average of 510 hours of fresh content monthly on our GE channels (TV5MONDE Asie & TV5MONDE Pacifique). TV5MONDE Style, the lifestyle channel, is closer to the industry standards for Pay TV with 1 664 hours of fresh content per year.
36 C NTENT ASIA
Nicolas Bence
Alexandre Muller
C NTENT Asia's definitive media content and services directory Country Profiles 2023 Country Profiles 2023
Cambodia
In numbers
Population ............................. 15.55 million
Households .............................. 3.39 million
Avg household size ............................... 4.1
TV households - urban ........................ 60%
TV households - rural ........................... 47%
Internet subs ............................... 18 million
Mobile phone subscribers .... 19.48 million
Fixed tel subscribers ........................ 39,272
Licensed internet operators.................. 47
Source: National Institute of Statistics, Telecommunication Regulator of Cambodia (population in 2019, households in 2021, TV households/avg household size in 2021-2022), Telecommunication Regulator of Cambodia (internet, mobile, fixed tel in May 2022; ISP licenses in Oct 2022)
Free TV
Apsara Television (TV11)
Apsara Television is a private television channel in Cambodia, offering news, entertainment, talk shows, variety, lifestyle, kids, history and sports (boxing) programming. Launched in 1996, Apsara Television is operated by the Apsara Media Group.
Bayon TV/Bayon News/ETV News
Bayon Television owns and operates three TV channels – Bayon TV, Bayon News (BTV-News) and ETV News. Bayon Television was established in 1998 and broadcasts from its main station in Phnom Penh to about 15 provinces. It offers local TV series, boxing matches, news, variety shows and entertainment content, including Khmer-dubbed Chinese series such as The Promise of Chang'an and My Sassy Princess. Bayon News and ETV News offer local and international news. Bayon also owns and operates radio service Bayon Radio.
Cambodian Television Station
Channel 9 (TV9)
General entertainment channel TV9 was established in 1992 and is a 100% Cambodian private sector company. The channel offers mostly local content and Thai drama series.
CTN/CNC/MyTV/CTN International

Cambodian Broadcasting Service (CBS) operates three local channels – Cambodian Television Network (CTN), Cambodian News Channel (CNC) and MyTV – and international service, CTN International. 24-hour flagship channel, CTN, launched in March 2003, prides itself on introducing local viewers to international formats such as game shows Divided S1 (2021), Minute to Win It (2015), and Who Wants to be a Millionaire (2013/2015); as well as reality cooking series, MasterChef Cambodia S1/S2 (2018/2020). CTN acquires titles such as Hindi mythological series Vighnaharta Ganesha and Kahat Hanuman Jai Shri Ram, and co-produces international movie/drama series and entertainment content. CNC is a hybrid 24-hour news and entertainment news service. MyTV, launched in 2009 as a youth service, rebranded in 2013 as a modern channel targeting the 15-49 age group offering local/foreign drama, concerts and variety shows. CBS is owned/operated by The Royal Group, which also operates pay TV platform, One TV.
Hang Meas HDTV (HM HDTV)
Cambodia's first HD broadcaster, Hang Meas HDTV, transmits a 24-hour schedule to 24 cities/provinces. Content includes Korean and Chinese drama series, as well as locally adapted formats such as I Am A Singer Cambodia, The Voice Cambodia, Cambodia Idol, Cambodia's Got Talent and multiple seasons of Killer Karaoke Cambodia. Launched in Feb 2012, Hang Meas HDTV is part of the Hang Meas Group, a multimedia company also involved in production, content, radio and talent management.
TVK
State-owned broadcaster, National Television of Kampuchea (TVK), launched in December 1963. The station closed during the civil war in the 1970s and was resurrected at the end of 1983. The TV schedule today is mostly local, ranging from news and education to entertainment and sports. TVK also operates about 25 radio stations.
C NTENT COUNTRY PROFILE 38 C NTENT ASIA
The Cambodian version of Thailand's music game show format, The Wall Song Cambodia, on PNN TV since Oct 2022, airing on Saturdays at primetime 6pm-9pm. The original Workpoint Group's format, The Wall Duet, has been adapted in Vietnam, Netherlands, Norway and Brazil.
Phnom Penh Television (TV3)
Phnom Penh Television (TV3) was established in 1996 as a JV between KCS Cambodia and Phnom Penh Municipality. In 2012, the station became a wholly owned KCS company. The 24-hour TV3 channel offers local content, including news, TV series, game/talk shows, sports, lifestyle, music and concerts.
PNN TV Station
Established in 2015 by the L.Y.P. Group, PNN TV has a US$10-million production complex consisting of five studios. Over 50% of PNN TV's schedule is locally produced, including game shows, variety shows, talk shows and news. Some content is acquired regionally. Locally adapted formats included game shows
The Wall Song Cambodia (October 2022) and Family Feud Cambodia S1/2 (2019-2021). The station claims a 95% reach across Cambodia.
TV5 Cambodia
Channel 5 (TV5) carries entertainment content, including in-house drama series, news and sports (boxing) and some foreign shows. Foreign acquired content includes 2018's Hindi-language drama series Main Maike Chali Jaungi, Tum Dekhte Rahiyo. TV5 was licensed by Cambodia's Ministry of Defence in 1995 and is owned by the Royal Cambodian Armed Forces. The station operates as a joint venture with Cambodian postproduction company, MICA Media, part of Thailand's Kantana Group.
Pay TV
Cambodian DTV Network
DTH pay-TV operator Cambodian DTV Network, offers about 250 SD/HD TV channels mainly to rural areas in 25 provinces across Cambodia. Customers pay a one-time fee of KHR110/US$0.03 plus installation.
Digital Sky/One TV


Digital Sky launched as a joint project between the international GS Group and Cambodia's Royal Group in September 2012 and became a wholly
owned subsidiary of The Royal Group in March 2016. Digital Sky offers upwards of 60 digital channels (DVB-T service branded as One TV (KHR6/US$0.0015 a month + one time connection fee of KHR85/US$0.02) and 265+ satellite channels (branded as Sky One, one-time connection fee of KHR85/US$0.02) to households in multiple provinces/cities, covering about 70% of the country. Inhouse channels include OneTV Sabay 1, OneTV Drama 3, OneTV Kids 5 and OneTV Movie HD 7.
Phnom Penh Municipal Cable Television (PPCTV)
Founded in 1995, Phnom Penh Municipal Cable Television (PPCTV) offers 70+ local/regional/international TV channels. Cable TV subscriptions cost KHR10/ US$0.002 a month or KHR50/US$0.01 for six months and KHR100/US$0.02 a year. The pay-TV platform also operates in-house channels, including PPCTV 6/9/10; and national service, CTV 8 HD (carries local/ Chinese, Thai & Korean content) and ITV HD (entertainment variety & news); as well as internet broadband services.
Online/OTT
OneTV Plus
OneTV Plus is a streaming app of payTV platform Digital Sky/One TV offering access to local TV channels and local/ foreign VOD content. Some content is offered for free. VIP access costs KHR3/ US$0.0007 a month or KHR0.99/US$0.0002 a week.
PPCTV World
PPCTV World (formerly PPCTV Anywhere) launched in 2016 by cable TV/internet service provider Phnom Penh Municipal Cable Television (PPCTV). The mobile platform carries live streaming content and select catch-up content, including Khmer-dubbed entertainment drama series and films, for US$2.95 a month.
Soyo
Launched in July 2017 by Sabay Digital, Soyo offers mostly local movies/TV shows and some Thai content dubbed/sub-
titled in Khmer. Users choose between daily, weekly and monthly subscriptions, with some content offered for free.
WeWatch
Singapore-based WeWatch launched the OTT service in April 2021, offering 100+ live TV channels, local/foreign Khmer-dubbed/subtitled movies, TV shows, esports, lifestyle and educational content, and games, among others. Users either access via the Android SuperBox or via the WeWatch Everywhere app. WeWatch is also available in Singapore and Indonesia.
China
In numbers
Source: National Bureau of Statistics of China (population in 2022, TV/radio coverage in 2021, household/size in 2020, cable/digital TV in 2021, pay TV in 2019, TV shows production in 2021, broadcasting time in 2021, broadband internet in 2021)
39 C NTENT ASIA
Population............................. 1.4175 billion Households............................. 522.68 million Avg household size.............................. 2.62 National cable TV households.... 204.23m Digital TV households.......... 196.34 million Pay-TV households................. 79.87 million TV coverage (population)............... 99.7% Radio coverage (population)......... 99.5% Production of TV prog............. 3.06m hours - News...................................... 1.094m hours - Thematic TV shows................ 7.93m hours - Variety TV shows.................. 300,189 hours - TV shows................................. 75,241 hours - Commercial TV shows.......... 379,452 hours - Others..................................... 418,358 hours TV broadcasting time (hours).. 20.14 million - News/info (hours)..................... 2.888 million - Special service shows (hours).. 2.742 million - Variety TV/game shows (hours).. 1.095m - Drama shows (hours).............. 8.843 million - Commercial TV (hours)............. 2.26 million - Others (hours)........................... 2.311 million Internet users............................. 1.031 billion Internet penetration rate...................... 73% Broadband internet users 535.79 million
Broadcasters
Beijing Gehua CATV Network
Beijing Gehua CATV Network, established in 1999, offers a triple-play service covering cable TV, broadband internet and telephone.
Beijing Radio & Television Station
Founded in 1979, Beijing Radio and Television Station (BRTV) owns 10 free/pay TV channels. Beijing Radio and Television Station, controlled by the Beijing municipal government, produces about 15,000 hours of programming annually, including TV drama, animation, news, TV magazine, documentary & sports programmes.
China Central Television (CCTV)
Founded in 1958, China Central Television (CCTV) is mainland China's stateowned and controlled national TV broadcaster, offering 50 free-TV/digital pay-TV channels to more than one billion viewers across China. CCTV channels and content cover a broad mix of genres, including news, factual, drama, reality, comedy and variety. Content is predominantly local, with strict controls on foreign acquisitions. CCTV also operates content distribution unit, China International Television Corporation (CITVC), webcast service platform, China Network Television (CNTV) and online TV division Future TV.
Guangdong Radio & Television
Guangdong Radio and Television (GRT), owned by the Guangdong provincial government, operates 12 free TV channels, 10 pay TV channels and nine radio stations in Guangzhou province. GRT was established on 23 April 2014 after the merger of Guangdong Television (GDTV), Radio Guangdong, Southern Media Corporation, and Television Southern (TVS).
Hunan Broadcasting System
Established in 1970, state-owned Hunan Broadcasting System (HBS) operates a range of TV channels, including general entertainment channel, Hunan Satellite TV, which airs mostly local content, ranging from variety shows to movies, anima-
tion and game shows. Hunan was once a major buyer of international rights, producing local versions of All Together Now, Sing or Spin, World's Got Talent, The X Factor, Your Face Sounds Familiar, The Winner Is, I'm A Singer, and Strictly Come Dancing, among others. The company is now primarily focused on original production. Hunan operates Hunan IPTV, which offers live TV broadcasts, playback and VOD services to households in Hunan province. Hunan TV's online business includes Mango Internet TV, which offers select HD TV programmes on-demand from Hunan Satellite TV and simulcasts in-house TV stations; and a fee-based value-add mobile app (extension of Mango TV), which carries HBS content, animation, music and audio magazines, among others, via three telco operators – China Mobile, Telecom and China Unicom.
Jiangsu Broadcasting Corp
Jiangsu Broadcasting Corp (JSBC, est. June 2001) serves households in Jiangsu province. Owns and operates 15 TV channels, including two satellite channels; 10 radio stations; and mobile TV channel (Jiangsu Mobile TV). JSBC remains active in acquiring international formats. JSBC has in the past produced local adaptations of global formats, such as Got Talent , Puzzle Masters China , The Brain and Still Standing. JSBC is also involved in content production, movie distribution, home shopping and online gaming.
Shanghai Media Group (SMG)
Shanghai Media Group (SMG) is one of China's largest media and entertainment companies with a portfolio spanning traditional TV, radio, newspapers/ magazines, TV/film production/distribu-

C NTENT COUNTRY PROFILE 40 C NTENT ASIA
iQiyi's Warm on a Cold Night is a period romantic drama directed by Lee Wai Chu (Palace: The Lock Heart Jade), Deng Weien (Untouchable Lovers) and Huang Bin (The Song of Glory). The 36-episode series, premiered internationally on 25 Feb 2023, tells the story of Su Jiu'er (Li Yitong), a female constable of the Qian kingdom who is afraid of the cold, and Han Zheng (Bi Wenjun), the young master of the Qi clan who is imbued with a wolf-like spirit, which grants him phenomenal strength and agility and makes his skin incredibly warm to the touch. Opposites attract, however and this unusual duo forms an increasingly close bond as they investigate a strange murder case that involves both of their kingdoms.
tion, OTT/IPTV, online/console gaming, digital advertising, TV shopping/e-commerce; live entertainment and tourism. SMG operates 15 cable/satellite TV networks (including documentary channel Docu TV, kids channel Toonmax and Dragon TV), 15 subscription-based digital pay-TV channels, 13 radio frequencies, eight newspapers and magazines.
Shenzhen Media Group
Shenzhen Media Group owns and operates 12 TV channels and four radio stations, including Shenzhen Satellite Television, which bought the formats rights to Banijay Rights' game show Lego Masters China
Sichuan Radio and Television
Government-owned network, Sichuan Radio and Television (SRT, est. May 1960, nationwide since 2003) operates nine satellite TV channels and eight radio stations.
Southern Media Corporation
Southern Media Corporation (SMC) is a wholly owned subsidiary of Guangdong Television Station (GDTV). SMC's primary businesses include cable network TV, media operations, advertising, digital distribution, content marketing, cable network support, TV content production and digital magazine publishing. SMC is made up of Radio Guangdong, Guangdong TV, Southern TV, Radio and Television Technical Center of Guangdong Province, Guangdong Cable Radio and Television Network Inc, which consists of 19 city-level TV stations and 76 countylevel TV stations. SMC was established in January 2004 by the merger between GDTV and Southern Television (TVS).
Zhejiang Radio & TV Group
Provincial broadcaster, Zhejiang Radio and Television Group (ZRTG, est. Nov 2001), owns and operates 10 TV channels and eight radio stations, and produces original/localised content, including the local remake of Banijay Rights' singing contest format All Together Now, and live events for regional and national audiences. ZRTG owns a large-scale film/TV media production centre.
Online/OTT
BesTV
BesTV offers local and international shows across a wide spectrum of genres in more than 30 cities. Launched in 2005, BesTV is owned and operated by Shanghai Media Group's media entertainment subsidiary, Shanghai Oriental Pearl Media, formed by the 2014 merger of BesTV New Media and Oriental Pearl.
Bilibili
Millennial-targeted digital platform Billibili (launched June 2009) streams usergenerated content and acquired local/ international shows, including anime, music, drama series, games, entertainment, movies and factual. Bilibili has 326 million average monthly active users (MAUs), 28.1 million average monthly paying users and 92.8 million daily active users (Q4 2022).
China Blue TV
China Blue TV (launched July 2015) offers original web series and select content from the Zhejiang Radio & TV Group's free-TV channel Zhejiang TV, a satellite broadcast station serving viewers in Hangzhou, Zhejiang.
China Network Television (CNTV)
China Network Television (CNTV) is a national web-based TV broadcaster launched in December 2009 by China Central Television (CCTV). CNTV's online news portal, CCTV.com, carries local and int'l news, live/on-demand video content and searchable archives in multiple languages, including French, Russian, Korean and Chinese ethnic minority languages.
Fun TV/Funshion Video
Launched in 2005 by Beijing Funshion Online Technologies Ltd, Fun TV/Funshion Video offers mostly local content spanning movies, dramas, kids, animation, variety shows and sports, with streaming/ downloading and user interactive features. Subscriptions cost RMB18/US$2.60 a month, RMB25/US$3.60 for three months, RMB50/US$7.25 for six months and promo RMB30/US$4.35 (standard RMB180/US$26 a year (March 2023).
iQiyi
iQiyi (est. April 2010/global June 2019) is an online/streaming platform carrying local/int'l/in-house titles, including movies and TV drama, to 119.7 million subscribers (Dec 2022). The Chinese streamer offers advertising-supported video on demand (AVOD), subscription video on demand (SVOD) and transactional video on demand (TVOD). Subscriptions cost US$5.99 a month or US$59.99 a year for the standard plan and US$8.99 a month or US$89.99 a year for the premium tier. iQiyi is owned by Chinese web service, Baidu.
Mango TV
Hunan Broadcasting System launched digital platform Mango TV in 2011. The streaming platform offers SD/HD TV channels and VOD services. Subscriptions cost from RMB30/US$4.35 a month.


PP Video HD/PPTV Sports
Launched in 2005, PP Video HD (formerly PPTV) offers local/international content, including Chinese drama, Hollywood movies, sports, entertainment and news via live streaming and on-demand. The line-up covers live events and original online content, in cooperation with other media groups and studios in China. PPTV Sports carries local and international sports. PP Video HD and PPTV Sports are offered for free with some pay options. Subscriptions start from RMB0.10/ US$0.01 for the first seven days and then RMB15/US$2.17 a month or RMB36/ US$5.20 for three months or RMB128/ US$18.50 for 372 days.
Sohu Video
Sohu.com provides web properties and community based/web products. Content platform, Sohu Video offers free access to most content, including local/int'l drama series, variety shows, original productions, news, documentaries, animation, entertainment, live TV and user-generated content. Premium content is mostly movies and education. Premium plans cost RMB9.90/US$1.40 for the first month, RMB45/US$6.50 for following three months and RMB178/US$25.80 for 12 months. Sohu was incorporated in 1996 as Internet Technologies China and renamed Sohu.com in 1999.
41 C NTENT ASIA
Tencent Video/WeTV
Tencent Video is the streaming service of Tencent, which offers gaming, e-commerce and social apps (QQ, WeChat). Tencent Video delivers local/international content, including films, TV shows, formats, original productions, sports events and news to 120 million users in China (Sept 2022). Premium content is behind a subscription paywall. VIP subscriptions range from RMB25/US$3.73 a month to RMB258/US$38.51 a year. WeTV is Tencent Video's global video streaming platform offering original/local/acquired foreign content including Korean/Indonesian/ Thai TV series, entertainment shows, movies and anime. Tencent was founded in Shenzhen in 1998 and listed on the Hong Kong Stock Exchange in 2004.
Ukids
UYoung launched SVOD kids app, Ukids, in April 2020, offering approx 3,000 curated content/episodes for kids aged 0-6 and families. Programmes available in Mandarin and English include animation, documentaries and songs/audio stories.
Wasu
Online video platform Wasu (launched in 2003) offering live TV channels and local/ international VOD content, including drama, movies, animation and documentaries. Subscriptions cost RMB18/US$2.60 a month, RMB50/US$7.24 for three months, RMB90/US$13 for six months, and RMB178/ US$25.80 for a year. Wasu is owned/managed by Wasu Digital TV Media Holdings, backed by the Hangzhou Culture, Radio and Television Group and the Zhejiang Radio and Television Group.
Youku
China's digital entertainment platform Youku Business Division (Youku BD), part of Alibaba Digital Media & Entertainment group, was formed by the merger of Youku, Tudou and Alibaba home entertainment in October 2016. Content includes premium IP, co-pro and acquisitions across various genres. Premium VIP subscriptions cost RMB10/US$1.45 a month or RMB128/US$18.50 a year.
Hong Kong
In numbers
Population (Dec '22)...................... 7.333m
Households (Q4 '22)....................... 2.676m
Avg. household size (Q4 '22) ............... 2.6 TV households (Oct '22) ............... 2.535m
Total TV audience (4+, Oct '22)... 6.432m
Total TV prog svc licences (Mar '23).... 34
- Domestic free TV prog licences............ 3
- Domestic pay TV prog licences............ 2
- Non-domestic TV prog licences........... 9
- Other licensable TV prog licences..... 20
DTT penetration (Oct '22)................ 95.3%
Pay TV households (Dec '22)........ 2.060m
Pay TV penetration (June '22)......... 77.8%
Internet service providers (Mar '23).... 297
B/b internet subs (Dec '22)........... 2.983m
Bb H/H penetration (Dec '22)......... 99.5%
FTTH/B penetration (Dec '22).......... 84.4%
FTTH H/H penetration (Dec '22)....... 67.6%
FTTB penetration (Dec '22).............. 16.9%
Mobile phone subs (Dec '22)....... 22.34m
Mobile sub penetration (Dec '22).. 298.1%
Mobile network operators (Mar '23)...... 5
Mobile B/B subs (Dec '22)........... 22.285m
Source: Census and Statistics Department (population, households), Office of the Communications Authority (TV, internet, mobile)
Free TV
Fantastic TV
Fantastic TV (FTV), owned by i-Cable Communications, today operates three free TV services – Cantonese GE channel HOY TV (launched May 2017 as Fantastic Television, rebranded in Oct 2018 as Hong Kong Open TV, and HOY TV in Oct 2022); English channel, Hong Kong International Business Channel (launched 30 July 2018) offering news/info in English and Putonghua; and news channel Hoy Infotainment Channel (launched in Nov 2022 with a focus on local news, global finance/sports info and light info). i-Cable Communications received its free-TV licence in May 2016. The licence, which was reviewed in Feb 2022, runs to May 2028.
HKTVE
PCCW's HK Television Entertainment (HKTVE) launched Chinese-language free-TV channel ViuTV in Mar 2016; commercial
services started in Apr 2016. ViuTV produces and airs drama, talent and variety shows, among others. HKTVE launched second free-TV service – English-language ViuTVsix – in Mar 2017, airing talk shows, kids animation, Hollywood movies, news, sports and documentaries, among others.
Radio Television Hong Kong (RTHK)
RTHK was set up in 1928 with government funding to provide public service content. RTHK operates three digital terrestrial TV channels – RTHK TV31, RTHK TV32, RTHK TV33 – launched in 2014. Flagship channel RTHK TV31 airs news/current affairs, education, arts and culture programming. RTHK TV32 covers live events, including Legislative Council meetings. RTHK TV31 and RTHK TV32 transmit more than 26,000 hours a year. General infotainment channel RTHK TV33 is a relay of China Central Television's CCTV-1. RTHK also operates online/mobile TV/radio apps (see Streaming/OTT).
Television Broadcasts Ltd (TVB)

TVB (est. Nov 1967) operates five digital terrestrial television channels – Jade (Cantonese); Pearl (English & Putonghua); TVB News (24 hours); TVB Finance & Information (24-hr); and J2 (GE, youth-focused). In 2022, TVB claimed a 77% share of viewership. TVB programmes are licensed worldwide, and the company maintains robust relationship with mainland Chinese programmers. 2022 co-productions included variety/singing show, Infinity and Beyond, with Mango TV, and acting talent show, Memories Beyond Horizon, with Zhejiang Television and Youku. In Hong Kong, TVB also operates OTT platform, myTV Super (see Streaming/OTT), which had 10.4 million registered users and 2.5 million MAU in 2022. Globally, TVB offers TVB Anywhere and TVB YouTube channels. Both global services had a consolidated 12.3 million registered users in 2022.
Pay TV
Hong Kong Cable Television
One of Asia's oldest pay-TV platforms – Hong Kong's i-Cable/Cable TV – is exiting the pay-TV business in June 2023,
C NTENT COUNTRY PROFILE 42 C NTENT ASIA
ditching its subscription services in favour of a stronger focus on its free-TV services, pursuing international cooperation opportunities and original TV production. This year would have been the company's 30th anniversary in Asia's pay-TV business. Owned by i-Cable Communications, Hong Kong Cable Television launched in 1993 offering TV, broadband internet, multimedia and telephony services. At the end of 2022, the platform reported 662,000 pay TV subscribers, 198,000 broadband customers and 68,000 telephony subscribers.
Now TV
Now TV launched in 2003 and offers more than 150 linear TV channels and an on-demand content of in-house, local, Asian and international programming to 1.4m users in Hong Kong (Dec 2022). Content drivers include the exclusive broadcast right for EPL 2022-2025. Now TV subscribers get free access to live/on-demand Now Player app. Now TV also offers an integrated movies, drama, sports, edutainment and Google Play apps via its Android Now H1 TV box (launched May 2022). Pre-loaded apps include HBO Go, ViuTV/Viu, Da Vinci Kids and Deutsche Welle. Now H1 costs HK$48/US$6 a month, with a 24-month commitment. Now TV is the media entertainment arm of telco HKT, which also offers broadband internet (1.465 million subs in 2022) and mobile services (3.323m post-paid subs in 2022).
Streaming/OTT
Disney+
Disney+ launched in Hong Kong on 16 Nov 2021. The service costs HK$73/ US$9.35 a month/HK$738/US$94 a year. Also available at a lower fee of HK$53/ US$6.80 monthly for existing subscribers of Hong Kong Broadband Network (HKBN).
HBO Go
HBO Go first launched in Hong Kong in 2013, complimentary for Now TV's HBO subscribers. In 2015, HBO Go became available as a standalone service priced at HK$68/US$8.70 a month.
hmvod
Music/DVD retailer HMV Digital China group launched online video streaming platform hmvod in March 2017. hmvod offers over 10,000 hours of Hollywood/ Asian/international/original movies and TV series to over 80,000 subscribers (March 2021). Available standalone and via telco partners including CSL, Smartone, 3HK, HGC, China Mobile and China Unicom. Rates as of January 2023 are HK$48/US$6.15 a month, HK$268/ US$34.30 for six months and HK$498/ US$63.80 a year.
myTV Super
Owned/operated by MyTV Super Ltd, the digital media unit of Hong Kong's dominant terrestrial broadcaster, Television Broadcasts Limited (TVB), myTV Super had 10.4 million subscribers and 2.5 million MAUs in 2022. myTV Super launched in April 2016, offering multiscreen access to TVB content, drama series from mainland China, Korea, Taiwan and Japan; variety shows and animation; Hollywood, Hong Kong and Asian movies; and live broadcasts of over 55 local/int'l TV channels, including five TVB free-to-air channels. The service is avail-
able via mobile app, website and myTV Super decoder for HK$198/US$25.23 a month. SVOD/premium channel packages cost HK$68/US$8.70 a month for each pack (as of 9 Jan 2023).
RTHK
Public broadcaster RTHK operates online/mobile apps, including flagship RTHK On The Go, which offers news, live radio, TV and podcasts; news portal at rthk.hk; RTHK Screen for live webcast/catch-up; and RTHK News in Chinese and English.
Viu/Now E


Hong Kong telco PCCW launched overthe-top (OTT) video streaming service, Viu, in Oct 2015. The regional freemium ad-supported/subscription platform carries content from Korea, Japan, Mainland China, Hong Kong, Philippines, Thailand and Taiwan, among others, as well as Viu's original programming. Viu is also actively involved in co-production. PCCW launched Now E in Hong Kong in May 2018 as a one-stop entertainment platform for millennials, offering Asian drama/movies and sports content.
43 C NTENT ASIA
A Perfect Man, a story of romance between Yeung Yat-cheng (played by Joe Ma), an elite in the bodyguard world who is good at risk management and Yau Chi-ching (Ali Lee), an independent activist who did not believe in marriage and a single mother. The romcom premiered on 26 Dec 2022, stripped weekdays at 8.30pm on TVB's flagship Cantonese channel, TVB Jade
India
In numbers
radio channels to 43 million viewers in 2021. DD is overseen by public broadcast corporation, Prasar Bharati, an autonomous body that also looks after All India Radio (AIR).
Direct To Home (DTH) Satellite
Airtel Digital TV
Telecommunications provider Bharti Airtel launched DTH satellite platform, Airtel Digital TV, in Oct 2008. The service offers upwards of 702 channels/services, including 85 HD channels, 57 SVOD services, five international channels and four interactive services to 16 million subscribers (Dec 2022).
d2h/Dish TV/Zing
The merger of Videocon d2h and Dish TV took effect in March 2018. The two platforms continue to be offered separately. Dish TV India carries more than 750 channels/services, including 31 audio channels and 81 HD channels/ services (March 2023). d2h offers 61 HD channels to about 19 million subscribers. Zing launched in January 2015 providing regional language DTH services for Tamil viewers in Kerala, West Bengal and Odisha. The group has a distribution network of over 2,700 distributors and about 240,000 dealers across 9,300 towns.
DD Free Dish
Tata Play
Launched in Aug 2006 as a joint-venture between Tata Sons and Disney's TFCF Corporation (formerly 21st Century Fox), Tata Play (formery Tata Sky) offers 600+ TV channels/services and 24 streaming services, including Disney+ Hotstar, SonyLiv, Zee5, Voot Select/Kids, ShemarooMe, SunNxt, Hungama Play, Eros Now, CuriosityStream, EpicOn and MX Player. Tata also operates mobile service Tata Play Mobile, which offers live TV channels and over 5,000 on-demand titles.
Online/mobile/OTT
Altt
Balaji Telefilms' streaming platform Altt (formerly AltBalaji), launched in April 2017 offering original Indian content. Altt had at least 870,000 subscribers, of which 410,000 were new customers in the 12 months ended Dec 2022. Subscriptions cost Rs1/US$0.01 daily or Rs300/US$3.95 a year.
Aha
Launched in 2020, Aha is an Indian Telugu/Tamil VOD streaming service providing acquired and original web series and movies for Rs399/US$4.82 a year. Aha is owned by Arha Media & Broadcasting, a joint venture of Geetha Arts and My Home Group.
Airtel Xstream
Source: The World Bank (population in 2021), Telecom Regulatory Authority of India/TRAI (TV channels, DTH, internet in Sept 2022; MSOs, mobile, broadband in Dec 2022, cable TV ops in Jan 2022, pay cable TV/HITS, free TV subs, in 2021), BARC India (households, TV, 2020)
Terrestrial FreeTV
Doordarshan

Established in Sept 1959, Doordarshan (DD) is India's government-funded national broadcaster, transmitting to 92% of the population via terrestrial transmitters. DD also operates the DTH DD Free Dish satellite service (launched 2004), offering both TV and
State-owned broadcaster, Doordarshan (DD), launched free-TV DTH service, DD Free Dish (formerly DD Direct Plus), in Dec 2004 with 33 channels. The Ku-band platform now offers 167+ TV channels and about 48 radio channels for a one time fee of Rs2,000/US$24 for the STB/dish antenna. DD Free Dish transmits to about 43 million homes.
Sun Direct TV
Established in Dec 2007 as an 80:20 JV between India's Maran Group and Malaysia's Astro Group, Sun Direct TV offers about 100 channels in multiple languages. Monthly subscriptions cost from Rs49.15/US$0.60 for the My FTA pack (Rest of India, 139 channels).
Airtel Xstream (launched Sept 2019) is a revamped version of Airtel TV. The Android TV box offers DTH/IPTV Airtel subs 350+ TV channels live streamed and 10,000+ VOD movies/TV titles to two million paying subscribers (June 2022).
Amazon Prime Video India
Amazon added video services to its India platform in Dec 2016. Prime Video offers content in Hindi, Marathi, Gujarati, Tamil, Telugu, Kannada, Malayalam, Punjabi and Bengali, with a strong slate of local originals, including Farzi, The Family Man, Mirzapur, Made in Heaven and Four More Shots Please!. Prime Video is available in India at no extra cost with Prime membership for Rs1,499/US$18.13 annually.
C NTENT COUNTRY PROFILE 44 C NTENT ASIA
Population................................. 1.41 billion Households................................ 300 million TV households........................... 210 million TV penetration..................................... 6.9% TV viewing individuals............... 892 million Avg H/H size owning TV...................... 4.25 Active DTH TV subs................... 65.58 million Cable TV paid subs..................... 67 million HITS paid subs................................ 3 million Free TV subs................................. 43 million Pay TV channels.................................... 353 - Standard definition............................. 254 - High definition....................................... 99 Registered satellite TV channels......... 885 Pay DTH operators.................................... 4 Free DTH operator.................................... 1 HITS operator............................................. 1 Multi-system operators...................... 1.748 Cable TV operators......................... 81,706 Mobile subs.................................1,142.93m - Reliance Jio................................ 424.52m - Bharti.............................................. 367.6m - Vodafone Idea........................... 241.32m - BSNL............................................. 106.62m - MTNL.............................................. 2.759m - Reliance Comm. Group................. 2,784 Internet subscribers...................... 850.95m Broadband subs........................... 832.20m - Reliance Jio Infocomm............. 432.16m - Bharti Airtel.................................. 231.46m - Vodafone Idea........................... 123.87m - BSNL............................................... 26.35m - Atria Convergence........................ 2.14m Narrowband subs........................... 35.01m
AMC+
Streaming service AMC+ by AMC Networks launched in India in March 2022. The service is available via Amazon Prime Video Channels, Apple TV Channels and via Apple TV app at Rs199/ US$2.56 a month.
Den TV+
Cable TV provider Den Networks launched Den TV+, a mobile TV app extension of Den TV, in Feb 2017. Den TV+ offers 130+ live TV channels, 2,500+ movies and 10,000 hours of VOD content in Hindi, English and other local languages. Select content is offered free for all Den's TV and broadband subscribers.
Eros Now
Established in 2012, global streaming service Eros Now, owned by Eros STX Global Corporation, offers 12,000+ (of which 5,000 are Eros' owned) Hindi, Tamil and regional language films to 80 million paid subscribers across 40 million households (March 2022).
Disney+ Hotstar
Novi Digital Entertainment, a subsidiary of Star India, launched ad-based/ SVOD platform Hotstar in February 2015. In April 2020 the platform rebranded as Disney+ Hotstar. The streamer carries more than 100,000 hours of TV shows and movies in 10 local languages. Annual subscriptions cost Rs1,499/ US$18 for Premium (four screens) or Rs899/US$10.90 for the Super plan (two screens). Monthly is Rs299/US$3.60 for four screens. The mobile plan costs Rs499/US$3.60 a year for one device.
Discovery+
Discovery launched its direct-to-consumer streaming app Discovery+ in Mar 2020, offering science, adventure, food and lifestyle programming. The multilanguage app costs Rs199/US$2.40 a month or Rs399/US$4.85 a year. Select content is offered for free.
Hoichoi
Launched in 2017 by SVF Entertainment, global streamer Hoicho offers Bengali
content, including original web series/ films and acquired movies on demand as well as Bengali songs. Annual subscriptions cost bertween Rs599/US$7.30 and Rs899/US$10.90 (family plan). Select content is offered for free.


Hungama Play
Hungama Digital Entertainment Media launched Hungama Play in July 2015, offering over 5,000 films in English and Indian languages; more than 1,500 short movies; 7,500+ hours of kids content; and over 150,000 short-format videos. Hungama Play also offers original series, including its first Tamil original, action crime thriller Maaya Thotta, about the assassination of a minister under mysterious circumstances. Maaya Thotta, released in February 2023, is produced by Roox Media.
JioTV/JioCinema
Reliance Jio Infocomm launched live TV streaming platform JioTV and VOD service JioCinema in Sept 2016 exclusively for Jio mobile subs. JioTV offers upwards of 600 live TV channels, including 100+ HD channels. JioCinema car-
ries over 100,000 hours of on-demand content. From May 2023, JioCinema becomes the home of HBO, Max Original and Warner Bros content in a deal with Warner Bros Discovery (WBD) and Viacom18. JioCinema said in the WBD announcement that its mission is "to build the most magnetic destination for entertainment for all Indians".
Lionsgate Play
Lionsgate/Starz Indian launched streaming service Lionsgate Play in Dec 2020, offering Hollywood films and original content for Rs99/US$1.20 a month or Rs699/US$8.50 a year. Distribution partners include Vodafone Idea, Bharti Airtel, Jio FTTH, Apple TV+ and Amazon Firestick.
ManoramaMax
Launched in 2019, ManoramaMax is a global OTT service offering Malayalam programming, including original content, movies, TV shows, web series and news. Premium subscription costs Rs1,399/US$16.95 a year. Select content is offered for free.
45 C NTENT ASIA
Zee5 Global's original series Taj – Reign of Revenge, premieres on 12 May 2023 – a little more than two months after season one dropped – with new episodes every Friday. The eight-episode season two, also starring Naseeruddin Shah as King Akbar, opens 15 years after season one ended. Season one, titled Taj: Divided by Blood, premiered on 3 March 2023. The series dramatises the rise and collapse of the many Mughal dynasties, displaying both the splendor and the savagery of the empire. Both seasons are directed by Vibhu Puri and produced by Contiloe Digital.
MX Player
MX Player, owned by Times Internet Ltd, a subsidiary of The Times Group, started off as a cross-platform media player developed by South Korea's app publisher, J2 Interactive. A majority stake was acquired by Times Internet in June 2018 for Rs1,000 crores/US$143m. In Oct 2019, mainland China's Tencent paid US$110m for an undisclosed stake. The fremium platform offers original shows and 50,000+ hours of content. Market speculation is that Amazon Prime Video is in play to acquire the platform; no announcements had been made by May 2023.
Netflix
Netflix in India costs between Rs149/ US$1.80 for the mobile plan and Rs649/ US$7.90 for four HD/UHD screens. Available direct and through partnerships with telecom and broadband players like Airtel and ACT Broadband; and devices such as Vu TVs and OnePlus 7 Pro.
Paramount+
Paramount+ is scheduled to launch in India in 2023, its second launch in an Asia market following South Korea in June 2022. No launch details have been confirmed (as of April 2023).
SonyLIV
Launched in Jan 2013, ad-based platform SonyLIV offers 40,000+ hours of programming from Sony Entertainment Network-branded channels. The service also offers Bollywood/Hollywood movies, original web series, live sports, live TV channels and music. Premium monthly plan costs Rs299/US$3.60, a six-month plan is Rs699/ US$8.50 and yearly is Rs999/US$12.10.
Spuul
Global streaming service Spuul launched in 2012 targeting the South Asian Diaspora with over 10,000 hours of Hindi/regional language movies. Premium rates are Rs99/US$1.20 a month and Rs999/US$12 a year.
Sun NXT
Launched in June 2017, streaming service Sun NXT is owned and operated by Sun TV Network Limited. Sun NXT offers
over 50,000 hours of live TV content, movies, originals, kids' content, and music across multiple Indian languages including Tamil, Telugu, Kannada, Malayalam and Bengali. Subscription plans start from Rs49/US$0.60 a month.
TVFPlay
The Viral Fever (TVF) launched TVF Play in June 2015 to target the youth/teenage demography. TVFPlay offers original and acquired content.
Vi Movies and TV
Vodafone Idea's OTT service, Vi Movies and TV, offers 470+ live streaming HD/ SD TV channels and 8,500+ on demand movies in 13+ languages to all Vodafone Idea subscribers. The service also offers third-party OTT services such as Zee5 and Hungama Play.
Voot/Voot Select/Voot Kids
Viacom18's Voot (launched May 2016) is an ad-supported VOD platform offering 80,000+ hours of local/international content (July 2022). Voot's SVOD extension is Voot Select (launched March 2020) offering originals, movies and live TV channels, across 10 languages. Voot Select costs Rs99/US$1.20 a month or Rs999/ US$12.10 a year. Voot Kids is another SVOD services of Viacom18 for kids/family, launched in November 2019, offering over 13,000 hours of local/int'l children/ family titles, 500+ ebooks, 150+ audio stories, and quizzes/games.
Watcho
Dish TV launched Watcho in April 2019 targeting younger audiences. The offering includes original/local shows, acquired Korean/international content, exclusive plays and live TV channels in Hindi, Kannada and Telugu, as well as UGC, to upwards of 70 million users (March 2023). Watcho costs from Rs49/ US$0.59 a month for the Watcho Mirchi pack (five streaming apps) to Rs299/ US$3.60 a month for the Watcho Max pack (11 streaming apps). Watcho
Exclusive plan, which offers only original content, starts from Rs29/US$0.35 a month or Rs39/US$0.47 a month for nonDish/D2H customers.
YuppTV
YuppTV, an OTT platform for South-Asian content, offers live TV channels, TV shows, Bollywood/regional movies from India, short films, web series in 17+ national/regional languages. Subscriptions start from Rs49/US$0.60 a month.
Zee5
Zee's global OTT freemium platform Zee5 (launched across 190+ countries in Oct 2018), consolidates Zee's former ad-based OZee and subscription-based dittoTV. Zee5's 200,000 hours of on-demand content includes originals, Indian and int'l movies and TV shows, music, health and lifestyle across 18 languages (English, Hindi, Bengali, Malayalam, Tamil, Telugu, Kannada, Marathi, Oriya, Bhojpuri, Gujarati, Punjabi, Malay, Thai, Bahasa, German, Russian, Arabic), as well as live TV channels. Zee5's monthly all access pack costs Rs99/US$1.20.
Multi-system Cable Operators
Asianet Digital
Asianet Satellite Communications (est. 1993) provides digital cable TV and broadband internet in Kerala, Karnataka, Andhra Pradesh and Telangana. Cable subsidiary, Asianet Digital, offers 500+ video channels from Rs32.10/ US$0.40 a month in Kerala. Asianet Digital, which had about 1.09 million cable TV subscribers, is owned by Rajan Raheja Group, Kerala Communicators Cable, and UCN Cable Network.
Den Networks

Den Networks (est. July 2007) is a cable TV/fixed line broadband provider serving about 4.28m households in 500+ cities across 13 states. Owned by Reliance Industries (RIL), Den Networks along with Hathway Cable & Datacom and TV18 now falls under Reliance's Network18 Media and Investments.
Fastway Transmissions
Fastway Transmissions was founded in 2008 in association with Digicable Network India. The aim was to fast track
C NTENT COUNTRY PROFILE 46 C NTENT ASIA
digital migration and to provide value added services. The platform offers 400 SD/HD channels from Rs130/US$1.60 a month to about 1.9 million cable subscribers in 200+ cities.
GTPL Hathway
GTPL started operating in 2006 in Gujarat offering CATV services and now serves 1,000+ towns across 15 states, providing CATV and broadband services. GTPL had 8.4 mllion active CATV subs, of which 7.8 million are paying subs, and 845,000 active broadband subs. GTPL distributes 800+ channels, including 97+ HD.
Hathway Digital
Hathway Cable & Datacom, established in 1995, is a digital cable TV and broadband service provider. The platform has 5.5m cable TV subs across 700+ cities/towns. Monthly subscriptions starts from Rs130/US$1.60. The platform also has 1.12 million broadband subs and claims 5.7m broadband homes passed across 22 cities (June 2022).
InDigital/NxtDigital


NDL Ventures Limited (NDL), the media arm of the Hinduja Group, delivers TV services via digital cable TV InDigital and Headend In The Sky (Hits) platform NxtDigital. InDigital offers 650+ TV channels to subscribers across 100+ cities/town in India. The company also operates NXTPlay, offering 300,000 hours of OTT content from local/int'l partners, and broadband internet services, managed by subsidiary ONEOTT Intertainment (Oil).
Siti Networks
Essel Group's multi system operator, Siti Networks (formerly Siti Cable Network/ Wire and Wireless India), operates 10 digital head-ends and a fibre/coax network. Basic packs start from Rs137.25/ US$1.70 for 31 TV channels.
Tamil Nadu Arasu Cable TV (TACTV)
The state-owned platform was incorporated in 2007 (as Arasu Cable TV) to provide affordable cable TV services and to protect the welfare of small operators in India.
Indonesia
In numbers
Population................................ 275.8 million Households 68.9 million
Avg household size 3.8 Pay TV penetration rate................... 13.5% 2022 FTA TV audience share (based on ALL5+(SEC/REVAMP), All Time, All Cities, 16 TV Stations)
- RCTI...................................................... 19%
- IVM................................................... 17.3%
- SCTV................................................. 16.6%
- MNCTV................................................ 11%
- Antv....................................................... 9%
- GTV..................................................... 7.8%
- Trans7................................................. 7.5%
- TransTV............................................... 6.4%
- TVOne................................................... 3%
- Metro.................................................. 1.3%
- TVRI1................................................... 1.1% Internet users.............................. 220 million Mobile phone subs.............. 365.87 million
Source: BPS-Statistics Indonesia (population in 2022), Statista (households in 2021), Association of Internet Service Providers (internet in Q1 2022), companies (FTA audience share 2022, pay TV in 2019), mobile (Ministry of Communications and Information, 2021)
Free TV
Antv
Antv (est 1993) is owned/operated by PT Cakrawala Andalas Televisi, part of the Bakrie Group's VIVA. Antv reaches 146 million+ viewers in 160 cities, delivered via 44 relay stations. The family-oriented general entertainment schedule includes news and sports. Acquired foreign shows on the channel are mostly kids and Hindi-language drama series, including dialogue-free 3D animation Munki and Trunk and Hindi soaps Gangaa and Gopi aka Saath Nibhaana Saathiya
GTV
GTV (aka Global TV, est 1999 and debuted in Oct 2001) reaches 110+ million viewers in 142 cities delivered via 18 relay stations. Owned/operated by PT Media Nusantara Citra (MNCN), the 24-hour general entertainment service covers local/foreign content.
Indosiar
PT Indosiar Karya Media (Indosiar) started broadcasting nationwide in 1995. The station is operated by the Surya Citra Media (SCM) group, a subsidiary of Emtek, which also owns free-TV stations SCTV and Moji (formerly O Channel). The station offers a 24-hour schedule of local and some international content, and is mostly known for Indonesian folk/traditional dangdut music shows, including the long-running D'Academy, a talent hunt for Indonesia's best dangdut singer.
iNews TV
PT Media Nusantara Citra (MNCN) launched info/news national TV station iNews TV in 2015. The channel carries infotainment, talk shows, documentaries, magazine, news & sports.
Jak TV
Launched in Oct 2005 by the Mahaka Group and Electronic City (EC) Group, Jak TV is a 24-hour station offering local news, current affairs, lifestyle, cooking, religion and talk shows. Jak TV targets 30+, A/B/C1 (upper/middle/lower middle classes) demo in Jabodetabek.
Metro TV
News service Metro TV obtained a broadcast licence in 1999 and went on air in 2000 for 12 hours a day. Metro TV became a 24-hour station in 2001. The schedule is predominantly news, with some lifestyle, sports, talk shows, documentary and infotainment plus some Chinese content. Metro TV is part of the Media Group, which also operates print/online daily news platform, Media Indonesia.
MNCTV
Owned by MNCN (PT Media Nusantara Citra), MNCTV started broadcasting in Oct 2010 offering a general entertainment schedule focusing on variety, talent and comedy shows. Singing/ dancing and sports content continues to thrive on the station, with flagship shows such as Malaysian animation series Upin & Ipin. MNCTV, formerly known as TPI (est 1990) became part of the MNCN group in July 2006. MNCN also owns free-TV stations RCTI and GTV.
47 C NTENT ASIA
Moji
Sports/youth-focused Moji was known as O Channel until a rebrand in August 2022. Moji, a free-TV channel under the Emtek group, is the official broadcaster (along with sister channels SCTV, Indosiar and Mentari TV) of 2022 FIFA World Cup. Other sports rights include Formula One, Proliga and Premier League.
Net TV
PT Net Mediatama Televisi acquired PT Televisi Anak Spacetoon in 2013 and rebranded the Spacetoon channel as Net TV. Net TV continues to focus on families/ kids, offering local and foreign content, including Turkish drama series Kurulus Osman and the local remake Indonesia Next Top Model S1/S2/S3 in 2020, 2021 and 2022. PT Net Mediatama, a subsidiary of the Indika Group, which is also involved in energy and resources, listed on the Indonesia Stock Exchange in January 2022.
RCTI
Owned and operated by Global Mediacom subsidiary PT Media Nusantara Citra (MNC), PT Rajawali Citra Televisi Indonesia (RCTI) airs local drama, movies, reality, talent shows, animation, news and sports. Flagship content includes romantic sinetron, Ikatan Cinta (on air since Oct 2020), and local singing adaptation Indonesian Idol, currently on season 12. The station reaches 191+ million viewers across 452 cities (80.7%) via 54 relay TV stations. MNC also operates MNCTV and Global TV (GTV).
RTV
RTV (launched May 2014) provides general entertainment, including kids, Korean, Chinese drama series and news content. The station produces in-house programming. RTV has 42 transmission stations and covers 206 cities.
SCTV
Established in Aug 1990 as a provincial free-TV station, SCTV started broadcasting nationwide in 1999. In Oct 2016, the station renewed its national free-TV licence to run until Oct 2026. SCTV carries mostly local content, and is operated by the Surya Citra Media (SCM) group, which also operates terrestrial TV station, Indosiar.
Trans7
Trans7 was established in March 2000 as TV7 and is owned by Transmedia, a subsidiary of Chairul Tanjung's CT Corp. The family-oriented general entertainment station rebranded in 2006 to become Trans7. Transmedia also operates terrestrial free-TV channel Trans TV and online TV/news portal Detikcom.
TransTV
TransTV obtained its broadcast licence in Oct 1998 and started commercial services in Dec 2001. The general entertainment schedule includes local/ international movies, news and religious shows. TransTV is owned by CT Corp's Transmedia.
TVOne
TVOne (formerly Lativi) started broadcasting in Feb 2008. Core genres are news, sports, information and reality. Targeting the ABC1/15+ demographic, the channel produces most of its content in-house. TVOne was acquired in 2007 by the Bakrie Group's PT Visi Media Asia Tbk (VIVA).
TVRI
TVRI (est 1962) is Indonesia's oldest station with a nationwide reach via 195 VHF, 115 UHF analogue/dual cast and 68 digital transmitters. Airs information, news culture/education, kids, entertainment and music. TVRI also operates four DVB-T channels: TVRI Nasional; TVRI DKI Jakarta; culture service TVRI Budaya; & sports channel TVRI Olahraga.
Subscription TV
Biznet Home
Launched in 2012 by telecommunication and multimedia service provider Biznet, Biznet Home (formerly Max3) broadband and Biznet IPTV combo costs from Rp575,000/US$38 for 56 channels and 100 Mbps internet connection. Biznet was founded in 2000 as an internet service provider.
First Media/HomeCable
First Media's cable TV service, HomeCable was established in 1994 and is part of a quad-play offering (HomeCable,

C NTENT COUNTRY PROFILE 48 C NTENT ASIA
Imperfect: The Series season two is a comedy series on WeTV's April 2023 schedule. Directed by Naya Anindita, the WeTV original series stars Kiky Saputri, Zsa Zsa Utari, Neneng Wulandari, Reza Rahadian and Aci Resti. Season two picks up where the first left off with Dika (Reza Rahadian) having given up her job outside the city returns to start a career as a photographer.
FastNet internet broadband, Streamtainment OTT, First Media smart living solution). The TV service offers upwards of 200 SD/HD/4K channels across various genres. Combo packages (cable TV, internet connection, OTT), cost from Rs281,500/US$19 a month for the Combo Family HD plan (47 HD, 79 SD channels, OTT and FastNet 15 Mbps internet connection) to US$367 a month for the Combo Mach 1 plan (102 HD, 125 SD channels, OTT and FastNet up to 1 Gbps). First Media, which passes three million homes (July 2022) in 27 cities, had 838,000 total subscribers in mid-2022. Launched in 1999, the platform is majority owned by the Lippo Group through subsidiary, First Media Tbk.
IndiHome


IndiHome (formerly Groovia TV/UseeTV Cable) is an IPTV service offering local/ international TV channels, catch-up TV, VOD and OTT services via hybrid set-top box. The platform offers more than 100 SD/HD channels and 1,000+ VOD titles. TV/content bundled packages cost from Rp275,000/US$18 a month for access to Disney+ Hotstar, 20 Mbps internet connection & 50 mins residential phone line to Rp965,000/US$64 a month for 114 channels, WeTV, CatchPlay, Vidio, UseeTV Go, HBO Go, Disney+ Hotstar, Mola, 100 Mbps internet & 100 mins residential phone line.
K-Vision
K-Vision (KompasVision) is a DTH Cband/Ku-band prepaid subscription platform launched in March 2014 by the Kompas Gramedia Group. In August 2019, PT Media Nusantara Citra (MNCN) acquired a 60% stake in K-Vision. K-Vision, which targets mid-low market segment, offers local and int'l TV channels bundled in monthly prepaid packages.
MegaVision
MegaVision bundles internet and TV services to subscribers in Bandung and Bogor. Monthly bundles cost from Rp179,000/US$12 (7 Mbps) to Rp499,000/ US$33 (100 Mbps).
MNC Vision/MNC Play
Indonesia's dominant direct-to-home satellite provider, MNC Sky Vision, launched Indovision in 2004 and rebranded in Dec 2017 as MNC Vision by merging Indovision with sister services OkeVision and Top TV. MNC Vision offers local/int'l channels including kids, news, movies, sports and entertainment. Subscriptions start from Rp70,000/US$4.65 a month for 50 channels in the Vision Starter pack. Sister IPTV service, MNC Play, offers TV channels via FTTH, along with internet, interactive (home automation/shopping) and telephony services. Select content is available on OTT platform Vision+.
Transvision/Xstream
PT Transmedia Corpora (Transmedia) launched pay-TV platform Transvision in 2014 in several cities. Transvision offers three packages, from Rp79,000/US$5.25 a month for 20 HD/56 SD channels (Gold pack) to Rp219,000/US$14.55 a month for 47 HD/68 HD channels (Diamond pack). Xstream is a service delivered via Android box, launched in Sept 2021, offering 85+ channels, VOD and streaming apps such as Netflix, CatchPlay and Disney+ from Rp49,000/US$3.25 a month to Rp189,000/US$12.55 a month. Transvision is the incarnation of pay-TV service Telkomvision. After CT Corp's 100% acquisition of Telkomvision's stake in Oct 2013, Transmedia was established to operate Transvision, free-TV stations TransTV and Trans7, and online portal, Detik.com.
OTT/Online/Mobile TV Catchplay+
Headquartered in Taiwan, Catchplay+ has been accessible in Indonesia via IndiHome since June 2016, as a standalone platform since July 2016, and on Telkomsel (April 2017) and First Media (April 2018). The streaming VOD service offers regional, international, Hollywood movies and documentaries. Premium single rental costs Rp45,000/US$3.05 for 48 hours. From Rp16,000/US$1 for seven days with up to 1GB quota via Telkomsel/Maxstream.
Cubmu
Launched in April 2022 by pay-TV platform Transvision, Cubmu, which means "Cuba Buat Kamu" ("Only For You"), offers live local/int'l TV channels and VOD/ catch-up content. Cubmu costs Rp9,900/ US$0.70 a month for the Cubmu Lite and Rp19,000/US$1.30 a month for the Cubmu Premium plan. Add-on packs start from Rp15,000/US$1 a month for the CubMu News plan to Rp30,000/US$2 for the CubMu Movies and Sports plans.
Dens.TV/Dens.TV+
Digdaya Duta Digital, a part of CBN Group Indonesia, launched Dens. TV in May 2015, offering live streaming TV channels and VOD content, including independent local short films, kids, GE, lifestyle, movies and sports. Dens.TV+ is the mobile app version of the service. Dens.TV costs Rp35,000/ US$2.40 a month, Rp79,000/US$5.35 for three months, Rp129,000/US$8.75 for six months and Rp179,000/US$12.13 a year. All four plans allow four connected devices and include access to premium TV channels, VOD and MovieWorld On Demand services. Add-on packs cost from Rp10,000/US$0.70 a month for the Aniplus On Demand package to Rp25,000/ US$1.70 a month for the Movie World pack. Selected channels are offered free for one connected device.
Disney+ Hotstar
Launched in September 2020, available via telco Telkomsel and direct to consumer. Disney+ Hotstar costs Rp20,000/ US$1.40 a month via Telkomsel. Direct rates are Rp39,000/US$2.70 a month or Rp199,000/US$13.77 a year.
Eros Now
Global streaming service Eros Now offers Indian and South Asian entertainment content delivered in Indonesia via Xiaomi's smart TV brand Mi TV (since Sep 2018) and telco provider XL Axiata (since December 2018). Owned by Mumbai-based, U.S. listed Eros International Media., Eros Now costs Rp26,000/US$1.80 a month or Rp260,000/US$18 a year.
49 C NTENT ASIA
FirstMediaX/Streamtainment
FirstMediaX (formerly First Media Go) is a geo-blocked TV-anywhere extension of cable/DTH TV service Homecable, offering 100+ live streaming channels and seven-day catch-up plus more than 500 hours of on-demand movies, Asian drama series and local content, free for First Media/Home Cable subscribers. FirstMediaX also carries third-party streaming services, including Catchplay, HBO Go, Lionsgate Play, Mola and Viu. FirstMediaX launched in Feb 2014 as First Media Go and relaunched in June 2016.
Genflix
Launched in Sept 2013 and rolled out commercially in June 2015, Genflix offers live linear TV channels, original content, local/int'l movies and Asian series. The service is available standalone and via partners, including Indosat Ooredoo, XL, Three and Smartfren. Genflix is operated by PT Festival Citra Lestari, a subsidiary of PT Mega Media Indonesia Group. Monthly subscription is Rp49,000/US$3.40 for up to three devices with unlimited access.
GoPlay
Owned by Gojek, which provides services ranging from bike rides to payments and food deliveries, video platform GoPlay launched in Sept 2019, offering local/original movies and series for free.
IndiBox
Telkom Indonesia-owned triple-play IndiHome platform launched IndiBox, an Android-based streaming TV box in April 2019 offering a bundle of curated linear channels and VOD services. IndiBox costs Rp70,000/US$4.85 a month.
Klikfilm
Klikfilm is a subscription-based geoblocked VOD service created by production house Falcon Pictures, offering more than 1,000 movie titles across local (Indonesian), Mandarin, Hollywood, kids and original films. Premium titles cost Rp10,000/US$0.70 each for 30 days. Subscription fees (excl premium titles) cost Rp30,000/US$2.10 for 30 days or Rp4,400/US$0.30 for three days.
Lionsgate Play Indonesia
Lionsgate/Starz's Indonesian streaming service launched in April 2021, with Telkom Indonesia's mobile subsidiary, Telkomsel. The app is offered standalone for Rp35.000/US$2.40 a month or IDR179.000/US$12.30 a year. Telkomsel's rate is IDR16,000/US$1.08 for 30 days.
Migo
Budget platform Migo offers local content and a slate of titles from yesteryear, including Korea's Boys Over Flowers and The World of the Married to users on the lowest rungs of internet connectivity. Content partners include JTBC, SBS, KBS Media and CJ ENM. Migo users download video from dedicated street booths to watch offline. An unlimited viewing monthly pass costs Rp30,000/US$2.
MAXstream
Telco Telkomsel launched streaming app MAXstream in June 2018, offering a range of content, including live TV channels and sports, to about eight million active users (January 2023). Subscription starts from Rp52,000/US$3.50 a month for the Gigamax Basic 12GB pack to Rp155,000/US$10.50 a month for the Gigamax Pro 40GB pack. All packs include access to third-party streaming services Genflix, Sushiroll, Vidio, Viu and WeTV.
Mox

Homegrown SVOD mobile app Mox (operated by PT Mox Digital Indonesia, a subsidiary of production house MD Pictures) offers Indonesian theatrical movies and original movies/web series. Launched in 2015.
Mola TV
Mola TV launched in June 2019 offering sports, Hollywood movies, series and music. Mola TV, owned and operated by PT Global Media Visual (a subsidiary of cigarette company PT Djarum'S PT Hartono Istana Teknologi/Polytron), is accessible on web portals and smart TV/mobile apps.
MyRepublic TV
Singapore-based fibre broadband outfit, MyRepublic, launched in Indonesia
in 2015, offering broadband and TV services as well as streaming services WeTV and Vidio. Monthly TV + internet combo packs cost from Rp389,000/US$26 for 70+ channels and 30 Mbps to Rp739,000/ US$50 for 70+ channels and 100 Mbps.
Netflix
Netflix launched in Indonesia in January 2016, and added a fully localised Bahasa Indonesia interface/subtitles in October 2018. Domestic originals have ramped up, including Timo Tjahjanto's comedy, The Big 4 (Frontier Films/Screenplay Films), which released in December 2022. The basic plan costs Rp65,000/US$4.40; the standard plan is Rp120,000/US$8.10.
Prime Video
Amazon Prime Video launched its first customised interface for Indonesia in August 2022 along with announcement of its first slate of Southeast Asian originals, including improv comedy challenge show Comedy Island: Indonesia , produced by Base Entertainment and scheduled to debut in 2023. Prime Video in Indonesia costs IDR 59,000/ US$3.96 a month.
RCTI+
Launched on 23 August 2019, RCTI+ is an OTT extension of MNCN's TV stations. The AVOD service offers free access to select current/library content from RCTI, MNCTV, iNews and GTV.
Sushiroll
Launched in Feb 2017 by PT Festival Digital and Indosat Ooredoo, Sushiroll is a geo-blocked streaming service offering Japanese anime content.
True ID Indonesia
Launched in September 2020, offering local/regional movies and series, including Thai romcom Oh My Boss and Japanese anime series Jujutsu Kaisen and My Hero Academia
Vidio
Part of the domestic PT Surya Citra Media (SCM) empire, Vidio ended March 2023 with 60 million MAUs, with 3.8 million paying subs reported in early May 2023.
C NTENT COUNTRY PROFILE 50 C NTENT ASIA
The streamer has ramped up local original production along with adding regional titles from, among other markets, the Philippines and China. Live sports has been a major subs driver. Vidio also carries domestic free-TV channels. The platform launched in Oct 2014. Monthly subscriptions cost Rp39,000/US$2.64 for 30 days or Rp79,000/US$4 a year.
Vision+
Launched in January 2020, Vision+ is an OTT extension of MNC's pay-TV service, MNC Play. Vision+ provides 120+ TV channels (incl. exclusive rights to all MNC Group FTA channels) and 10,000 hours of local/foreign on-demand content, including original productions by Vision Pictures. Vision Pictures produces more than 10-20 new programmes a month for Vision+. In addition to VOD content, Vision+ offers time-shifting and catchup features across 120 linear channels. Vision+ reported 2.341 million subscribers with 44.3 million MAUs in Q2 2022.
Viu Indonesia
Regional streamer Viu has had a presence in Indonesia since May 2016, offering a broad mix of content from local production houses Starvision and Multivision Pictures along with Korean, Japanese, Chinese, Thai and Indian titles. Viu's original Indonesian productions include two seasons of U.S. scripted series, Pretty Little Liars and Clear-eyed Angel.
WeTV
Mainland Chinese streamer Tencent Video's international WeTV service launched in Indonesia in November 2019, offering original content and local/regional titles with Bahasa Indonesia subtitles. The April 2023 line up includes original series, Ernest Prakasas Imperfect The Series season two, and Chinese drama, Romance of a Twin Flower
Zee5 Global
South Asian global streamer, Zee5, launched in 190+ countries, including Indonesia, in October 2018. Owned by India's Zee Entertainment Enterprises Limited, Zee5 offers 170,000+ hours of VOD content across multiple genres and languages, and 60+ live TV channels.
Japan
In numbers
Population............................. 124.77 million Households............................... 59.76 million
Avg. household size......................... .... 2.95
TV licences issued.................. 44.76 million
Cable TV households............... 31.5 million
Satellite TV households............ 22.7 million
SVOD paying subscribers........... 49 million


- Amazon Prime subs............... 16.5 million
- Netflix subs................................... 7 million
- U-Next/Paravi subs................... 3.7 million
- Disney+ subs............................. 3.6 million
Fixed broadband subscribers....... 44.30m
FTTH subscribers...................... 37.33 million Mobile phone subscribers... 205.15 million
Source: Statistics Japan (population in Jan 2022, TV info in 2020), Ministry of Internal Affairs and Communications (households in Jan 2021,mobile, fixed line in Sept 2022), Media Partners Asia/AMPD Research's quarterly report, Japan Online Video Consumer Insights & Analytics (SVOD, Q3 2022).
Free TV
Fuji Television
Fuji TV was established in 1957 and started broadcasting in 1959. The broadcaster's business today spans terrestrial/ satellite (BS/CS) TV broadcasting, radio, streaming, content production, gaming, publishing and content sales services. Fuji TV is best-known internationally as the creator formats such as Hole in the Wall, Total Blackout, The Noise and Iron Chef Fuji's international footprint includes its first co-production, The Window, a 10-episode thriller produced with Germany's Boogie Entertainment and ZDF Enterprises, and Velvet Films in Belgium.
NHK
NHK (founded 1926) became a public broadcaster in June 1950. NHK operates two terrestrial TV channels (General TV, Educational TV/NHK E), two satellite TV channels (BS 1, BS Premium), two super highvision satellite TV channels (BS4K, BS8K) and three radio channels (Radio 1, Radio 2, FM). Funded by receiving fees from Japanese households, NHK also offers international TV stations (NHK World TV, NHK World Premium) and radio services.
Nippon TV
Japan's multiplatform entertainment powerhouse and ratings champion, Nippon TV began broadcasting in 1952. In January 2023, Nippon TV marked its 12th consecutive year as winner of the "triple crown" annual ratings (3 Jan 2022-1 Jan 2023), with 3.7% for all day (6am12am), 5.5% for prime time (7pm-11pm) and 5.9% for golden time (7pm-10 pm) (Source: Video Research, Kanto region, commercial broadcasters). Internationally, Nippon TV is best-known for Dragons' Den/Shark Tank, a business show format that has more than 45 versions in 186+ territories; drama series format, Mother, which was sold to South Korea, Turkey, Ukraine, France, Thailand, China, Indonesia and Spain; game show format Block Out, which has been adapted in Thailand, Indonesia, Vietnam, Spain and Holland; and unscripted formats Mute it! and Sokkuri Sweets/Eye Candy.
TBS
Tokyo Broadcasting System (TBS, est 1951) broadcasts news, information, entertainment and variety content. TBS ranked third for all day (1.5%), golden time (3%), prime time (2.9%) and nonprime time (1.1%) terrestrial viewer ratings in April 2022-Jan 2023 (4-49 year olds demo, source: Video Research in Kanto region). The station is also involved in satellite/cable TV (BS-TBS, TBS News Bird), VOD (TBS On Demand, geo-blocked), programme distribution (including original formats Sasuke, Takeshi's Castle) and radio broadcasting services. Recent development includes a new production studio called The Factory, to produce high-end, international-standard content. The Factory is scheduled to be completed by June 2023.
TV Asahi
TV Asahi Corporation (founded in November 1957 as Nippon Educational Television) launched in Feb 1959. The terrestrial station shifted from educational to general entertainment in 1973. The group also operates BS and CS broadcasting, The Asahi Shimbum (newspaper) and Toei, a producer and distributor of movies, TV dramas and animation. Internationally, TV Asahi is best known
51 C NTENT ASIA
for manga series Doraemon, Crayon Shinchan, Masked Rider Wizard and Tokumei Sentai Go-Busters. Although TV Asahi ranked second behind Nippon TV for the commercial TV annual all day (3.6%) and golden time (5.5%) terrestrial viewer ratings (3 Jan 2022-1 Jan 2023), the broadcaster's prime-time ranking matched Nippon TV at 5.5% for the same period (source: Video Research, individual, all ages).
TV Tokyo
TV Tokyo (est 1964) provides terrestrial, BS and CS broadcasting, online (TV Tokyo Play) and mobile content services. TV Tokyo transmits via six stations, and claims reach of about 70% across Japan. The daily line-up is mass market general entertainment content, including variety, current affairs and anime. TV Tokyo also has an interest in Vietnam-based streamer, Pops Worldwide.
Pay TV

Hikari-TV
IPTV over IPv6 platform, Hikari-TV, launched in March 2008. The platform, operated by NTT's Plala subsidiary Icast, offers more than 100 channels and more than 41,000 VOD titles. Monthly subscriptions range from ¥1,100/US$8.20 for 10+ channels to ¥3,850/US$28.70 for 50+ channels and 41,000+ VOD titles. The service is available via set-top box and smart TV with the Hikari-TV function, as well as via the Hikari-TV Dokodemo app.
J:Com
JCom (est. 1995 as Jupiter Telecommunications) provides cable TV (J:Com TV), high-speed internet access (J:Com Net), telephony, mobile and electric power services to 5.63m subscribing households (22.17m homes passed, 14.07m connected homes, Dec 2022). The cable service offers 90 channels with multi-channel broadcasting, dual simultaneous recording and VOD/4K online services. J:Com also offers VOD via J:Com On Demand and Milplus, an IP-based VOD service. J:Com produces and distributes films and other content, and operates 14 BS/CS thematic CATV, DTH and IPTV channels.
Sky PerfecTV!
Sky Perfect JSAT (est Nov 1994) is the sole provider of both multi-channel pay-TV broadcasting and satellite communications services in Japan. The Sky PerfecTV! multi-channel pay-TV service offers 240+ TV/radio channels bundled in three monthly packages (basic, premium, premium Hikari), delivered via satellite and fibre-optic networks, to 2.837 million subscribers (Jan 2023). Basic subscription costs ¥429/US$3.20 a month.
Wowow
Founded in Dec 1984 as satellite broadcast company, Japan Satellite Broadcasting, Wowow began its BS analogue pay-TV business in April 1991 and started BS digital broadcasting at the end of 2000. Wowow had 2.537m subscribers (of which 359,827 buy multiple services) at the end of 2022. The platform owns/operates three full HD 24-hour channels –Wowow Prime (movies, documentaries, int'l/original drama); Wowow Live (live sports & events); and Wowow Cinema (approx 1,400 local/foreign movie titles a year). Streaming service Wowow Mem-
bers On Demand offers simultaneous transmission of all the three linear channels, live events and sports, and original/ licensed content.
OTT/Online/Mobile AbemaTV
Launched in April 2016, AbemaTV offers 20+ TV channels and about 30,000 episodes/titles of original, local and foreign movies/TV series. The platform is co-owned by CyberAgent and TV Asahi. Monthly subscription is ¥960/US$7.15 without contract.
Amazon Prime Video (Japan)
Amazon debuted its Prime Video service in Japan in Sept 2015, offering a multi-genre original production slate, including the reboot of TBS' iconic 1980's game show, Takeshi's Castle; a Japanese adaptation of romantic anthology series, Modern Love Tokyo; and unscripted adaptation, Bachelor/Bachelorette Japan. Prime Video Japan had 16.5m subscribers in Q3 2022, according to Me-
C NTENT COUNTRY PROFILE 52 C NTENT ASIA
Themis's Law School Classroom, a school/legal drama series on Fuji TV, premiered in January 2023. Directed by Kensaku Sawada and Masaki Tanimura, the 11-episode series is a story about judge Shizuka Hiiragi (played by Keiko Kitagawa) who becomes a practitioner/teacher in a law school and introduces a new education system. The series aired Mondays at 9pm and the finale ran on 20 March 2023.
dia Partners Asia (MPA)/AMPD Research. Annual membership costs ¥4,900/ US$36.50; monthly is ¥500/US$3.70.
Dazn Japan
Part of global sports media group Perform, Dazn Japan offers more than 130 titles and 10,000 games (live/catch-ups/ highligts) for between ¥980/US$7.30 and ¥3,700/US$27.60 a month. Annual subscription costs ¥30,000/US$224. The platform holds the rights to domestic and international football competitions, including J. League, La Liga, Serie A, Ligue 1, and the FA Cup, alongside NFL, Formula 1, WTA and FIBA. Dazn's Japan rollout in Aug 2016 was its first in Asia. In 2020, Dazn expanded globally to more than 200 countries/territories worldwide.
Disney+ Japan
Streaming platform Disney+ debuted in Japan on 11 June 2020 in an exclusive launch alliance with partner NTT Docomo. Disney+ Japan had 3.6 million subscribers in Q3 2022, according to Media Partners Asia (MPA)/AMPD Research. Disney+ costs ¥990/US$7.38 a month or ¥9,900/US$73.80 a year in Japan.
dTV
Launched in April 2015 as d-Video/ BeeTV, dTV is a video content distribution service offering about 120,000 local/international titles. dTV costs ¥550/ US$4.10 a month for unlimited viewing.
Fuji TV on Demand (FOD)
The multimedia service of commercial broadcaster, Fuji TV, offers 80,000+ videos, including original series; live channels; and e-books/manga comics. Geoblocked FOD is free with limited content. Monthly premium rate is ¥976/US$7.30.
Hikari TV Video
Internet service provider NTT Plala's Hikari TV Video offers more than 25,000 videos and 50+ channels. Subscription costs ¥350/ US$2.60 a month for non-Hikari TV subs.
Hulu Japan
Hulu Japan is operated by HJ Holdings Inc, a majority owned subsidiary of Nip-
pon Television Network Corporation. The platform has 2.9 million paying subs (Q1 2022). The line-up ranges from U.S. studio blockbusters to Hulu Japan original investments such as Drops of God. Hulu Japan launched in Sept 2011 and was acquired by Nippon TV in 2014. Monthly subscription costs ¥1,026/US$7.60 or ¥1,050/US$7.80 via iTunes.
Netflix
Netflix launched in Japan on 2 September 2015, ahead of its global rollout in January 2016. The platform had seven million subscribers in Japan in Q3 2022. Monthly subscriptions range from ¥990/ US$7.35 to ¥1,980/US$14.70.
Lionsgate+
Lionsgate/Starz launched Lionsgate+ (formerly Starzplay) in Japan in April 2020 via Apple TV channels on the Apple TV app on iPhone, iPad, Apple TV, iPod touch, Mac, select Samsung and LG smart TVs, and Roku and Amazon Fire TV devices. Content includes Starz original series and premium movies.
NHK on Demand (NOD)/NHK Plus
Subscription service NOD (launched Dec 2008) offers catch-up NHK shows (available as early as one day after the original free-to-air broadcast) and NHK's library titles. Select content is available for free. Launched in April 2020, NHK Plus is a free live/catch-up TV services for users in Japan. NOD costs ¥990/US$7.40 a month. A la carte titles range from ¥110/ US$0.80 to ¥330/US$2.45.
Niconico
Niconico (launched Dec 2006) is a video sharing website formerly known as Nico nino Dauca or Nico-do. Offers UGC, interactive live streaming, and VOD (drama, movies, anime, docus, sports) for ¥550/US$4.10 a month or ¥6,600/ US$49.20 a year.
Rakuten TV
Rakuten TV (formerly Rakuten ShowTime) offers about 200,000+ titles, ranging from Japanese drama to Korean and Englishlanguage drama/movies, as well as animation and sports, from ¥220/US$1.60 a month.
Spoox
Spoox is Sky Perfect JSAT's geo-blocked streaming services offering sports, live music/performances, movies, drama series, variety shows and animation titles for ¥990/US$7.40.
Telasa
Telasa is a video streaming service launched in April 2020 by TV Asahi (50%) and KDDI (50%), offering local/regional/ international content (movies, drama series, anime, music) for ¥618/US$4.60 a month. Free for the first two weeks.
Tsutaya Premium
T-Media Holdings, a subsidiary of Japan's Culture Convenience Club, launched Tsutaya Premium in Aug 2008. The platform offers local/regional and international titles, including movies, drama, animation and adult series from ¥1,100/US$8.20 a month.
TV Tokyo On Demand
TV Tokyo offers mostly catch-up shows, available for free a week after the original broadcast. The broadcaster also operates TV Tokyo Biz On Demand, a VOD service offering business/news content for ¥550/US$4.10 a month.
TVer
TVer (est. Oct 2015), owned/operated by Nippon TV, TV Asahi, TBS TV, TV Tokyo and Fuji TV in collaboration with five private broadcasters in Osaka, is an online portal offering live TV channels and content from the five networks and their affiliate companies, free of charge. Each network supplies about 10-15 programmes a week. Shows are available for a week. The ad-supported TVer, which hit 25m monthly unique browsers (source: Video Research) in Dec 2022, is managed by TVer Inc (formerly Presentcast), a JV between the five networks and four ad agencies set up in 2006 to run online video portal Dogatch.
U-Next/Paravi


U-Next (formerly Gyao Next) and homegrown rival Premium Platform Japan's (PPJ) Paravi announced plans to merge at the end of March 2023. Together, the
53 C NTENT ASIA
two have about 3.7 million paid subs and 350,000 titles. Paravi is scheduled to migrate to the U-Next platform in July 2023. U-Next (est. 2007), the surviving company, is wholly owned by Japanese content development company Usen-Next Holdings, offering approximately 300,000 titles including foreign dramas, movies, magazines, music and sports to about 2.85 million paid subscribers. U-Next also provides digital rentals of the most recently aired series and theatrically released features, as well as a selection of manga, e-books and e-magazines. U-Next costs ¥2,189/ US$16.30 a month for all content for unlimited viewing. ¥990/US$7.40 a month for video content. ¥500/US$3.70 a month for all-you-can-read magazine subscription. Paravi by PPJ was jointly established in July 2017 by TBS Holdings, Nikkei, TV Tokyo Holdings, Wowow, Dentsu Group, and Hakuhodo DY Media Partners, started service in April 2018.
Video Market
Established in June 2005, Tokyo-based geo-blocked Video Market offers over 250,000 local/international videos for ¥550/US$4.10 a month for the Premium pack or ¥1,078/US$8 a month for the Premium Unlimited plan.
Korea
In numbers
Free TV
Educational Broadcasting System (EBS)
Educational Broadcasting System (EBS) was founded in 1973 for educational establishments and launched in 1974 as a radio station under the Korean Educational Development Institute. TV broadcasting started in 1980. EBS was re-established as a public corporation in 2000, and currently owns and operates seven TV channels, including terrestrial stations EBS1 (educational content mainly targeting children/parents) and EBS2 (mainly for elementary/middle school students and includes English-language programming), and one radio service, EBS FM. EBS also operates internet-/ mobile-based educational services and is involved in international co-production and distribution.
Korean Broadcasting System
(KBS)
Public broadcaster Korean Broadcasting System (KBS) was founded in 1926 and added TV to its radio services in 1961. Now, KBS operates four terrestrial TV channels (HD1TV, HD2TV, UHD1TV, UHD2TV), two satellite TV channels (KBS World, KBS Korea), seven radio channels, four DMB channels and new media services, including my K. KBS subsidiaries include KBS Media, which manages local/ global marketing of KBS content. KBS has its headquarters in Yeouido and Seoul, and maintains 18 regional stations across the country. There are 11 overseas bureaus worldwide, including in the U.S., Europe, China, and Japan. KBS is funded by TV licence fees and advertisements.
Munhwa Broadcasting Corporation (MBC)
distributes its content internationally via distribution arm iMBC.

Seoul Broadcasting System (SBS)
Founded in 1990 and launched in 1991, Seoul Broadcasting System (SBS) operates a national domestic terrestrial TV channel offering news, drama, entertainment, sports, films and documentaries; nine cable/satellite channels (SBS Plus, SBS Golf, SBS funE, SBS FiL, SBS FiL UHD, SBS Sports, SBS Biz, SBS MTV and Nickelodeon Korea); one DMB channel; and two FM radio stations. SBS also has interests in TV programme production and distribution, and internet/new media such as its SBS app, which offers realtime content/80,000 episodes/podcasts; and streaming portal AllVOD offering classic/latest VOD content.
Pay TV B tv
IPTV service B tv, launched in 2009 by SK Telecom's broadband unit SK Broadband, offers 250+ SD/HD channels and 160,000+ VOD/catch-up titles (movies/ TV series) to 6.504 million subscribers (Dec 2022). Monthly subscriptions with a one-year contract cost from KRW7,700/ US$6.30 for 60 TV channels (B tv Mini pack) to KRW36,300/US$29.55 for 254 TV channels/catch up services (B tv All plan). SK Broadband, which also offers Apple TV 4K/+, broadband and mobile services, had 6.703 million broadband subscribers and 1.601 million mobile residential customers at the end of 2022.
D'Live
Source: Statistics Korea/KOSIS (projected population in 2023, households in 2021, internet in April 2022), Korea Communications Comission (TV households/pay TV in 2021), Ministry of Science and ICT (mobile in Dec 2022, 5G in Aug 2022)
Established in 1961, Munhwa Broadcasting Corporation (MBC) is a public broadcaster with 98% coverage of Korea. The MBC network consists of one national terrestrial station (Channel 11), five cable stations (drama, sports, variety, music, women), five satellite TV channels (drama, sports, music, variety, women), four terrestrial DMB services (two television, one radio, one data) and three radio stations (AM, FM, standard FM). MBC
D'Live is a cable internet/pay-TV and OTT service provider in Korea offering upwards of 242 channels. Bundles of internet/TV/OTT services cost from KRW0,600/US$41.20 a month for a threeyear contract to KRW80,300/US$65.35 a month without contract.
KT Skylife/Olleh TV/ Olleh TV Skylife
Founded in 1981 as a fixed-line service provider, the former state-owned KT Corporation began providing satellite ser-
C NTENT COUNTRY PROFILE 54 C NTENT ASIA
Population ............................. 51.56 million Households .......................... 21.448 million TV households.................................... 97.8% Total pay TV subscribers........ 35.77 million - IPTV subscribers ..........................19.89 million - Cable TV SO subs
12.88
- Satellite TV subs
2.99
Internet subscribers.................. 61.4
Mobile subscribers
5G mobile subscribers
................
million
......................
million
million
................ 76.99 million
.......... 24.53 million
vices through KT Skylife in 2002. KT Skylife/ SkyTV/Olleh TV offers over 230 HD/SD TV/ audio channels and 300,000 VOD titles to 9.25 million total pay-TV subscribers (Q3 2022). KT produces its own content, including drama, sports and talk shows, and also operates mobile (32.831 million subs, Q3 2022), ultra-high-definition IPTV Olleh GiGA UHD tv (6.416 million, Q3 2022) and broadband (9.559 million users, Q3 2022) services.
LG U+


Established in July 1996 by LG U+ Corp, LG U+ is an IPTV service offering VOD titles and 250+ live channels. LG U+, which had 5.353 million subscribers at the end of 2022, also operates broadband service Giga Broadband to 4.936 million subscribers (Q4 2022). LG U+ and Giga Broadband internet combo monthly subscription plans for a three-year contract cost from KRW38,500/US$31.23 for 211 channels and 100 Mbps internet connection to KRW66,000/US$53.55 for 211 channels and 1 Gbps connection. The platform carries third party streaming services such as Disney+ and Netflix, offered either standalone or bundled with the U+ TV plans, and YouTube Premium. In-house mobile apps include a mobile IPTV version branded as U+ Mobile TV, U+Golf, U+Children and U+Pro Baseball. LG U+ was founded in July 1996 by the merger of three LG telcos: LG Telecom, LG Dacom and LG Powercom.
OTT/Online/Mobile
Apple TV+/4K
Apple TV+ launched in Korea on 4 November 2021, with its first Korean original series, Dr. Brain, based on a webtoon. Subscription costs KRW6,500/US$5.30 a month with a 7-day free trial. Apple TV 4K box starts at KRW219,000/US$177.88.
Coupang Play
Established in Dec 2020 by e-commerce company Coupang, Coupang Play offers original content, local and foreign shows free to its premium Coupang members. The streamer released its first original series, One Ordinary Day, an
adaptation of BBC Studios's thriller/legal Criminal Justice, on 27 November 2021. Coupang membership costs KRW4,990/ US$4.05 a month.
Disney+
Disney+ launched in Korea on 12 Nov 2021. Subscription costs KRW9,900/ US$8.03 a month or KRW99,000/US$80.35 a year.
Kakao TV
Launched in Feb 2017, Kakao TV offers UGC, local TV, original content and interactive real-time chat. Kakao TV is owned and operated by Kakao Corporation, formed by the merger between video platform Kakao and content provider Daum Communications in 2014.
My K
My K is a mobile app of Korean Broadcasting System (KBS), offering real-time broadcast of KBS 1TV/2TV/KBSN channels, catch-up content and KBS radio.
Naver TV
Ad-supported online video portal Naver TV was launched in 2012 by internet service operator Naver Corporation, best known for its search portal/online services. The platform offers Korean web series and UGC videos. Naver TVcast also carries some acquired English-language content. In May 2021, Naver Corp acquired crowd-storytelling platform Wattpad for about US$600m. Naver also holds a 15% stake in CJ ENM's streaming platform TVing after investing KRW40 billion/US$35.45 million in July 2021.
Netflix
Korean originals drive Netflix's domestic line-up, and the platform has promised investment of about US$625 million a year for the next four years. Netflix's monthly subscriptions cost KRW9,500/ US$7.70 (basic), KRW13,500/US$10.95 (standard) and KRW17,000/US$13.80 (premium plan).
55 C NTENT ASIA
Romcom Crash Course in Romance, directed by Yoo Je-won, ranked #1 in Netflix's top 10 TV chart for Korea for the week of 23-29 January 2023. The 16-episode series was also in the top 10 lists in Hong Kong, Indonesia, Malaysia, Philippines, Singapore, Taiwan, Thailand and Vietnam for the same week. Crash Course in Romance is produced by Studio Dragon and stars Jeon Do-yeon and Jung Kyung-ho. The series, about the love-hate relationship between a food shop owner and an instructor, debuted on Netflix and tvN on 14 January 2023.
Paramount+
Paramount+ launched in Korea on 16 June 2022 as an exclusive bundle with Korean entertainment conglomerate CJ ENM's streaming service, TVing. TVing offers Paramount+ to all its subscribers at no extra cost. Paramount+'s entry into Asia was announced in December 2021 as part of a multi-layered distribution and content global partnership with CJ ENM.
TVing
CJ ENM's streaming platform, TVing, launched in May 2010 and offers realtime TV channels, and original, local and international content on-demand. TVing's annual subscriptions cost from KRW71,000/US$57.69 for access to live TV channels/VOD/one screen to KRW125,000/US$101.57 for live TV channels/VOD/4K/four screens.
Watcha
Founded in 2011, Kakao Venturesbacked Watcha Inc (formerly known as Frograms Inc/Watcha Play) began its business as Watchpedia, a data platform operator that gathers movie reviews. Watcha rolled out in 2016. Watcha offers about 100,000 original/local/international titles, including drama, documentary and animation series. Watcha's basic plan costs KRW869/US$0.70 a month for one device and premium is KRW1,320/US$1.06 a month for five devices.
Wavve
Launched in Sept 2019, Wavve, a joint venture of SK Telecom, KBS, MBC and SBS, offers local/international content, including movies and drama series priced from KRW7,900/US$6.35 a month for one screen to KRW13,900/US$11.17 a month for four screens. The plan is to invest KRW1 trillion/US$803 million in original content by 2025.
YouTube Premium
Google's video subscription service
YouTube Premium (formerly YouTube Red) launched in Korea in Dec 2016. YouTube Premium offers original movies/series, music videos and ad-free (offline feature) videos, and costs KRW10,450/US$8.30 a month for Android users and KRW14,000/ US$11.25 a month for iOS users.
Laos
In numbers
Population ............................. 7.338 million Households ............................ 1.315 million Avg household size ............................... 5.3 TV households ...................................... 77% TV broadcasting transmitters................. 42 Radio broadcasting transmitters.......... 82 Internet users ......................... 4.425 million Mobile phone subs ............... 4.822 million
Source: Lao Statistics Bureau (population/households/TV & radio transmitters in 2020, internet/mobile in 2021, TV households/size in 2015 census)
Free TV
Lao Army TV Channel 7
Lao Army TV Channel 7, backed by the Defense Ministry, began broadcasting on 9 September 2020 from its building in Vientiane. The station, which was reported to cost Kip11 billion/US$ 635,499 to launch, solely airs news about the Lao military and its activities. Channel 7 broadcasts via the Lao Sat-1 satellite.
Lao National Television (LNTV)
State-owned broadcaster, Lao National Television (LNTV), operates two channels: LNTV1 (launched 1983), offering news, current affairs, politics, educational content; and LNTV3 (launched 1994), a 24-hour general entertainment service. Most of LNTV's international content is from China, South Korea, Japan and Vietnam. LNTV was established on 1 Dec 1983 under the Ministry of Information, Culture and Tourism.
Lao PSTV
Lao Public Security TV (Lao PSTV), established in April 2012, is a 24-hour satellite station by the Ministry of Defense and Ministry of Information/Culture. The aim is to disseminate political information and to reinforce public security. Lao PSTV carries only local content.
Lao Star TV
Lao Star was established in Feb 2007 after the Art & Cultural Promotion Club signed a 30-year concession with Lao National Television in Dec 2006 to cre-

ate an entertainment channel under the Ministry of Information, Culture and Tourism. Lao Star transmits 24 hours with a programming mix of in-house/local acquired/foreign/blocked airtime.
Pay TV/Cable/DTH
Lao Cable Television
In 2002, the Laos government established a JV with Chinese cable company, Yang Ching Sung Tu Electrical, in an effort to curb Thai TV dominance. The venture, Lao Cable Television, offers about 50 local/regional/international channels for Kip220,000/US$21.70 a year or Kip400,000/U$39 for two years. The platform is 85% held by Laos' Yang Ching Sung Tu Electrical and 15% by Laos Ministry of Information and Culture's Department of Mass Media.
Lao Digital TV (LDTV)
Digital terrestrial broadcaster Lao Digital TV, offers 61 TV channels, including international/regional (Chinese, Thai, Vietnamese) services, to about 50,000 households in Vientiane and three provinces. Subscriptions cost Kip560,000/ US$32.35 for two years or Kip790,000/ US$45.64 for three years (Dec 2022).
Established in Nov 2007, Laos Digital TV was the result of a 2006 ASEAN resolution calling for a digital migration solution. The network is a US$2.65-million joint venture between mainland China's Yunnan TV, free-TV broadcaster LNTV and Lao Technology Development.
Laosat DTH
Lao Asia Pacific Satellite (Laosat DTH), a China-Laos joint venture, launched in 2016 offering 180+ international and local channels to all 17 provinces from Kip280,000/US$16 a year (Dec 2022).
Telco/Broadband Beeline
VimpleCom Lao is a telco provider in Laos under the brand Beeline providing voice and data services via wireless/ fixed/broadband technologies. Beeline launched in 2011 as VimpelCom Lao
C NTENT COUNTRY PROFILE 56 C NTENT ASIA
and began offering 3G HSPA+ services in January 2012.
Unitel
Unitel by Star Telecom was established in April 2008 by a JV between state-owned Lao Asia Telecommunication (51%) and Vietnam's Viettel (49%) to provide mobile and broadband internet connections services, including FTTH. Unitel had 3.5 million subscribers (57% mobile market share) in Laos in 2021.
Lao Telecom
Established in 1996, Lao Telecommunication (LaoTel) is a joint venture between the government of the Lao People's Democratic Republic (51%) and Shenington Investments (49%). Laotel offers mobile and internet connection services.
Malaysia
In numbers
Source: Department of Statistics Malaysia
(population Q4 2022, HH/HH size in 2020, TV HH %/ pay-TV/broadband/fixed-tel/mobile 2021, total TV HH in Jan 2023)
Free TV
Media Prima


Media Prima operates four free-TV channels – flagship channel TV3, 8TV, ntv7 and TV9 – launched and/or acquired between 1984 and 2005. TV3, set up in June 1984, was Malaysia's first privately owned freeto-air TV channel. TV3 targets mass-market Malay-speaking audiences. 8TV (launched Jan 2004), targets 15-24 year old urban youth/Chinese audiences with local/international programmes. ntv7 (launched April 1998, acquired by Media Prima in 2005),
targets 25+ year-old urbanites/Chinese viewers with variety shows, drama series, movies, news, sports and music. TV9 targets mass youth market (15-29 years old) with a mix of reality, entertainment, drama, telemovies & religious programmes. TV3, TV9, 8TV and ntv7 captured over 32.6% of Malaysia's TV audiences in Jan-June 2022. TV3 dominated the Malay 4+ segment with a 30.9% audience share and claimed a 27.3% share among Malay 4+ Astro subscribers audience while 8TV attracted a 37.4% of the Chinese 4+ segment during the same period (source: Nielsen Audience Measurement; total Individuals, Malay 4+, Malay 4+ Astro subscribers and Chinese 4+ from Jan to June 2022).
myFreeview
myFreeview is Malaysia's DTT service offered free (with a one-time purchase of a decoder plus installation fees) to viewers across Malaysia. The governmentbacked project is spearheaded by MYTV Broadcasting, appointed by the Ministry of Communications and Multimedia Malaysia (KKMM) and supervised by the Malaysian Communications and Multimedia Commission (MCMC). TV channels offered include TV1/2, TV3, nV7, 8TV, TV9 and Awesome TV.
RTM
Founded in April 1946, Malaysia's public broadcaster, Radio Television Malaysia (RTM), operates six national TV channels – flagship news/entertainment service TV1 and TV2, which offers 80:20 local and acquired/int'l entertainment content; youth service TV Okey; news Berita RTM; TV6, offering classic shows; and sports news Sukan RTM. An agency under the Ministry of Information, Communication and Culture, RTM also operates more than 30 radio stations and free online VOD/ catch-up platform RTMKlik.
TV AlHijrah
Established in Sept 2009 as Malaysia's first Islamic TV service, TV AlHijrah started broadcasting in 2010. The offering, predominantly local, includes kids/ youth, sitcoms, entertainment, reality, science/education, news, magazines, dramas and movies. TV AlHijrah targets Muslim and non-Muslim adults below 40 years old, and is owned and operated by government-owned Al Hijrah Media Corporation. The station also operates an online platform, AlHijrah Plus, offering a selection of TV content and live TV streaming.
57 C NTENT ASIA
33 million Households................................. 8.2 million Avg. household size.............................. 3.8 Total TV households............... 7.915 million TV household penetration rate.......... 99% Pay TV household access................ 83.2% Internet household access.............. 95.5% Mobile phone users.......................... 99.6% Fixed-line telephone users............... 31.3%
Population...................................
Kerasnya Takdir is a TV3 primetime drama series, directed by Emi Suffian (Kak Marr) and starring Redza Rosli, Amyra Rosli and Kartina Aziz. The love/family conflict series, adapted from a novel by Haitun Kamarazaman, premiered on TV3's Akasia slot on 22 April 2023, replacing series Melur Untuk Firdaus 2 Melur Untuk Firdaus, which attracted 2.9 billion views on TikTok (source: Media Prima), was also aired on regional streamer Disney+ Hotstar in Malaysia and in Singapore on Mediacorp Malay channel, Suria.
Subscription TV
Astro
Astro Malaysia Holdings Berhad launched in 1996 and remains Malaysia's biggest subscription platform with a presence in 5.490 million households (69% household penetration) and a 72% TV viewership share (28% FTA) at the end of Jan 2023. Astro offers up to 140 linear channels and over 110,000 on-demand titles. Astro also operates radio, mobile platform Astro Go, streaming service Sooka, multiple online destinations and e-shopping, as well as free-TV platform Astro Njoi (17 free TV channels and 60+ prepaid channels/ packs). Monthly pay TV subscriptions cost from RM59.99/US$12.60 for the Primary Pack (80+ channels and Astro Go) to RM194.99/US$41 for the Platinum Pack (135+ channels and six streaming apps). Astro has its own production unit and produced/commissioned over 10,300 hours a year and owns film production house Astro Shaw.
unifi TV
Unifi TV (formerly HyppTV) is an IPTV service owned and operated by Malaysia's dominant telco, Telekom Malaysia (TM). Unifi TV offers upwards of 70 channels and eight streaming apps (Disney+ Hotstar, BBC Player, beIN Sports Connect, Lionsgate Play, SpoTV Now, Unifi playTV, Viu and iQiyi, starting from RM49.90/US$10.50 a month. Unifi TV is offered as part of a triple-play service (internet, TV, voice). Broadband plans cost from RM89/US$18.75 for the 30 Mbps internet connection to RM299/ US$63 for the 800 Mbps internet.
Streaming/Online

Malaysian consumers have access to a wide variety of online/streaming services, including an abundance of South Asian platforms, plus global platforms. Home grown streaming services include...
Astro Go
Astro launched Astro Go in May 2012. The mobile platform offers local/inter-
national live channels and more than 50,000 hours of VOD content. The Astro Go app has 1.017 million linked pay-TV customers and 581,000 monthly active users with average weekly viewing time of 208 minutes as of Jan 2023.
RTMklik
RTMKlik (formerly MyKlik), owned/operated by state-backed broadcaster Radio Television Malaysia (RTM), is a free online video portal offering live streaming of RTM channels, including national free-TV channels, TV1 and TV2, and 30+ radio services. The platform also offers free catch-up of select content from TV1 and TV2.
Sooka
Malaysian streaming platform, Sooka, launched on 8 June 2021 and offers about 19,000 hours of content (July 2022) along with global/regional streaming services including Netflix, Disney+ Hotstar, iQiyi, HBO Go and TVB Anywhere+. Subscriptions start from RM15.90/US$3.35 a month for the VIP Entertainment pack (drama/variety/ Sooka original content) to RM84.90/ US$17.88 a month for the VIP TV plan (all sports & entertainment content).
tonton
Malaysian media conglomerate Media Prima launched tonton is 2010. The platform has weathered ups and downs of online/streaming and in early 2023 revived its subscription strategy. The new SVOD subscription platform debuted in February 2023, adding local content and selected Asian content via CJ ENM's tvN Asia and tvN movies, and KC Global Media's Gem and Animax. The SVOD service costs RM15/US$3.40 a month, lowered to RM9.90/US$2.20 during the launch promotion period.
Unify playTV
Owned and operated by Telekom Malaysia (TM), unifi PlayTV (formerly HyppTV Everywhere) is an OTT TV extension of TM's IPTV service, unifi TV and is available to both unifi subscribers and non-subscribers.
Mongolia
In numbers
Mongolia (population in Oct 2022, households in 2022, household size in 2020, TV in 2022, internet/mobile in 2022)
Free TV
C1 Television
A commercial station airing local and international content, including Korean shows and Hollywood movies. Est. in April 2006.
Central TV
Central TV is one of Mongolia's active formats players, having acquired/ adapted titles such as reality business The Profit (NBCU), two seasons of game show format 5 Gold Rings S1/2 (ITV Studios) and singing Killer Karaoke Mongolia S1 (Banijay Rights) in 2022. Programming schedule also includes matches from FIFA World Cup 2022, variety shows and news, among others.
Edutainment TV
Mongol Mass Media's TV subsidiary, Edutainment TV (EduTV), launched in July 2007, focuses on education/entertainment. The channel is also an active formats buyer. Acquisitions include Banijay Rights' singing format Your Face Sounds Familiar Mongolia and Fremantle's gameshow formats Total Blackout and The Noise.
C NTENT COUNTRY PROFILE 58 C NTENT ASIA
Population .............................. 3.459 million Households ..................................... 926,863 Avg. household size............................... 3.6 Multi-channel TV users (2022)........ 760,028 - IPTV ................................................ 372,809 - Satellite ......................................... 312,280 - MMDS/DTV ..................................... 63,758 - KaTV ................................................ 11,181 TV broadcasting licence holders - Mongolian national public TV ops........ 5 - TV operators........................................... 78 - Commercial TV operators.................... 65 - Pay TV operators................................... 11 Internet subscribers................ 4.128 million Mobile phone subscribers......4.835 million Mobile broadband subs........ 3.748 million
Communications
of
Source:
Regulatory Commission of Mongolia (TV licensees in Apr 2022); National Statistics Office
Mongol Television
Mongol TV (launched 2009) reaches about 200,000 households. Produces local versions of Dancing with the Stars, The Voice, Got Talent and Shark Tank Content is 70% local/30% foreign.
MNB
Mongolia's sole public broadcaster, Mongolian National Public Radio & TV (MNB), operates three radio stations and five TV channels, including MNB-1 (general entertainment); & MN-2 (launched 2011, news/ education/culture for ethnic minorities). Produces about 6,000+ hours of content a year. 50% funding from the state, 48% from licence fees (48%), 2% ads/grants.
NTV
Established in 2006, NTV programming mix is 60% local and 40% acquired. 2022's acquisitions include Gordon Ramsay's 24 Hours to Hell and Back and Undercover Boss as well as formats Fridge Wars from Bomanbridge Media and The Rolling Kitchen S1/2 from Japan's YTV.
TV5
TV5 (launched 2003) airs general entertainment, including news. Foreign content includes sports and Chinese drama series.
TV9
Commercial-free TV station TV9 (founded Sept 2003) was Mongolia's first channel to broadcast 24 hours a day.
UBS
Ulaanbaatar Broadcasting System (UBS) operates three commercial channels: UBS, UBS Music and Ulzii TV.
Subscription TV
DDishTV
Mongolia's sole DTH operator DDish provides 130+ local/international SD/ HD TV channels and internet services nationwide. TV and internet bundles cost MNT35,500/US$10.50 a month for 120 channels and 2 Mbps internet connection and MNT41,500/US$12.30 a month for 128+ channels and 4 Mbps internet. Standalone TV packs start
from MNT11,500/US$3.40 for 100+ channels to MNT42,400/US$12.55 for 130+ channels. DDish started broadcasting in June 2008.
Mongolia Digital Broadcasting
MNBC (launched 2007) was the first broadcaster to offer multichannel digital terrestrial TV. Deployed DVB-T2/ MPEG-4 2013 to service outlying areas. Carries 100+ local and international TV channels, offering kids, sports and documentary content, among others, from MNT14,500/US$4.30 a month.
Sansar HD/Sansar Cable TV
Mongolia's first cable operator, Sansar HD (Sansar Cable TV, est. Aug 1995) offers about 100 local/foreign TV channels to households in Ulaanbaatar.
SkyMedia
IPTV provider; launched July 2012. Owned by mobile operator Skytel. Offers 100+ local/int'l channels. Triple-play offering starts from MNT40,000/US$11.85 a month for 120+ channels and 30 Mbps internet to MNT70,000/US$20.75 a month for 120+ channels and 60 Mbps internet. SkyMedia also operates a TV anywhere extension, SkyGO.
Supervision Digital Cable TV
Supervision launched Supervision Digital Cable TV in June 1998. Also operates private channel Supervision Broadcasting Network (SBN).


Univision
Mongolia's first IPTV operator. Launched 2010. Offers 185+ SD/HD TV channels, including int'l channels and internet services. Bundles of TV+internet services start from MNT38,900/US$11.50 a month (103+ channels and 10 Mbps) to MNT199,000/US$58.95 a month for 180+ channels and 100 Mbps. All packs have complimentary access to mobile app LookTV. Univision is the pay-TV subsidiary of triple-play operator Unitel.
OTT/Online
Mongolia has access to global/regional direct-to-consumer streaming services, including Netflix and Amazon Prime Video. Homegrown services include...
LookTV
LookTV is the mobile app extension of IPTV service Univision. Subscription fees
59 C NTENT ASIA
Fridge Wars, NTV/Bomanbridge Media
cost from MNT4,900/US$1.45 a month for the basic pack to MNT19,900/US$5.89 a month for the premium package.
ORI TV
Mongolia's broadcaster Mongol TV launched ORI TV in March 2018. The geo blocked ORI TV starts from MNT4,900/ US$1.45 a month to MNT54,900/US$16.26 for six months.
SkyGO
SkyGO, the OTT extension of SkyMedia's IPTV service, offers local/international live channels and select video-on-demand (VOD) content for MNT6,900/US$2 a month for the Go Basic pack (four devices) or MNT9,900/US$2.90 a month for the Go Plus plan (six devices). Select content is offered for free.
Myanmar
In numbers
Myanma Radio and Television
Myanmar's Ministry of Information set up Myanma Radio and Television (MRTV) in 1980, and started broadcasting in 1981. MRTV owns/operates 10 TV channels. MRTV started digital broadcasting (DVB T2) in Oct 2013.
MRTV-4 HD/Channel 7 HD

Pay TV
Canal+ Myanmar FG
Source: Myanmar Central Statistical Organisation (TV households in 2018, as of Sept 2020; TV relay station/internet/mobile/tel in 2019-2020), Department of Population (population in April 2023, households & size/TV/fixed tel/internet in 2019)
Free TV
Myanmar National TV (MNTV)/ MITV/Channel 9
Shwe Than Lwin Media operates three free-TV channels – Myanmar National TV (MNTV, since 2012), Myanmar International TV (MITV) and Channel 9. Flagship MNTV has a total viewership of 35.4 million across Myanmar. Foreign content acquired included 2020's Thai drama series In Time With You. Shwe Than Lwin Media is also involved in subscription satellite platform Sky Net DTH and radio.
The Forever Group launched digital/ analogue entertainment service MRTV-4 in May 2004, broadcasting for two hours a day, migrating to a 24-hour schedule in 2010. Second free-TV service, Channel 7 (launched 2012), targets younger audiences. Both are available in HD (DVB-T2/ DTH nationwide). Forever Group launched two digital free-TV channels, Maha Bawdi (Buddhist) in 2013 and Readers Channel (literature), and online service Pyone Play (launched 2016) offering free access to on-demand/live streaming content. Forever Group is also involved in drama and formats productions.
Myawaddy Television (MWD-TV)
Myanmar's Ministry of Defence est. Myawaddy Television (MWD-TV) in Mar 1995. MWD-TV broadcasts seven TV channels, offering music, variety, movies and factual content.
France's Canal+ Group launched commercial DTH services in Myanmar in early 2018 following a 2017 deal with the Forever Group. Canal+ Myanmar FG is the reincarnation of Forever Group's pay-TV service 4TV (launched in 2005 as MRTV-4 International). The service offers 75+ channels with language-customised content, including nine in-house channels. The nine in-house channels include two Canal+ Sports channels, which the operator launched on 16 Feb 2022. Basic subscriptions cost from MMK2,500/ US$1.42 a month for 30+ channels. Premium packages cost MMK5,500/ US$2.63 a month for the Shall package (40+ channels) and MMK9,500/US$4.50 a month for the Htoo-Shall plan (75+ channels). Canal+ also offers MyCanal, an OTT extension of the pay-TV service, free to its subs since 2019.
Sky Net DTH
DTH satellite platform Sky Net DTH, owned/managed by the Shwe Than Lwin Media group, launched in Nov 2010 adding multi-play services in Feb 2011. Sky Net broadcasts over 80 SD/HD
C NTENT COUNTRY PROFILE 60 C NTENT ASIA
Population ............................ 56.044 million Households ............................. 11.16 million Avg. household size .............................. 4.6 TV households ................................... 59.3% TV relay stations .................................... 258 Internet users ........................ 76.272 million Mobile phone users ............. 78.575 million Fixed tel users ................................. 524,205
Thai romantic drama series In Time With You, part of Myanmar National TV's (MNTV) October 2022 line up. The series is a remake of 2011 Taiwanese TV series (written by Mag Hsu and directed by Winnie Chu). The Thai version is produced by Artop Media and aired in 2020 on Thai free-TV PPTV.
channels, packaged from MMK4,900/ US$2.35 a month for the Peekaboo plan to MMK13,500/US$6.50 a month for the Apyae Awa pack. The platform uses extraterrestrial transmission and has 100% signal coverage across the country.
Digital Free to Air


5plus Channel
5plus offers local and foreign content, including Indian programming and TV drama series from China, Thailand and Korea. Broadcasting nationwide, 5 Plus is owned by the Family Entertainment Group.
Fortune TV
Launched in 1991 as a lift installation/servicing company, Fortune International's diversified business now includes digital TV & telecomms. The company rolled out its TV services in Feb 2019, offering mostly local, with a few international movies and Chinese/Hindi/Filipino series/movies.
Channel K
Kaung Myanmar Aung's Channel K (or Kaytumadi) offers business content, movies, music and culture content targeting the 18-38 demographic. Launched in Feb 2019, Channel K covers all 15 states of Myanmar and is also available on OTT app. Acquired foreign content included 2019's Hindi series Magic Love and 2018's Filipino series Los Bastardos
YTV
Launched in Jan 2019, YTV offers foreign movies (Hindi/Hollywood), TV series, animation, religious series, game and talk shows. YTV is managed by My Multimedia Group, a subsidiary of conglomerate Young Investment Group. YTV reaches 151 towns covering 70% of Myanmar.
Streaming/OTT
Myanmar has access to global/regional direct-to-consumer streaming services, including Viu, Netflix and Amazon Prime Video. Homegrown services include...
Mahar
Mahar (launched June 2018 by ABC Content Solutions) offers over 3,000 titles, including local movies/series and content from India and Korea. Distribution partners include MPT and Telenor. Subscriptions cost MMK199/US$0.09 a day, MMK999/US$0.48 a week and MMK1,999/US$1.43 a month.
Canal+ Myanmar App
An OTT extension of DTH Canal+ Myanmar, the app offers live TV channels, VOD and catch-up free for Canal+ subscribers.
Pyone Play
Online video service by Myanmar Radio and Television. Launched in 2016 offering free access to on-demand/live streaming TV content/catch up via iOS/Android.
Telcos
Myanmar Posts and Telecommunications (MPT)
State-owned MPT provides internet, fixedline and mobile services to more than 23 million subscribers. The telco launched fibre-to-the-home (FTTH) services in Yangon in Aug 2017. MPT operates under the Ministry of Transport and Communications.
Mytel
Myanmar's fourth telco, Mytel, launched in 2018, offering nationwide 2G/4G services. Mytel is owned by Myanmar National Tele & Communications (MNTC), formed in Jan 2017 by Vietnam's Viettel (49%), Star High (28%) and a consortium of local companies operating under MNTC (23%)
Ooredoo Myanmar
Qatar's Ooredoo group was awarded a telecommunications licence to operate in Myanmar in June 2013 and began operations in Aug 2014. The telco has upwards of 10 million subscribers (Q4 2021). On 7 Sept 2022, the group forged a deal to sell its telecom business in Myanmar to Singapore-based Nine Communications at an estimated value of US$576 million. As of April 2023, the sale is pending the usual regulatory approvals.
Atom
Telenor Myanmar was rebranded as Atom in June 2022 following the closure of the sale of the unit by Norwegian's Telenor Group in March 2022 to Lebanese investment firm M1 Group for US$105 million. The telco launched 4G/ LTE services in Oct 2016 and now has 4G/LTE coverage in 29 major cities and towns.
Regulators
Ministry of Information (MOI)
The MOI is made up of the Minister's Office, two departments – Myanmar Television and Radio (TRD), Information and Public Relations – and three enterprises (printing and publishing, news and periodicals, motion picture). TRD's key objectives are to inform, educate and entertain the public.
Pakistan
In numbers
Population.............................. 231.4 million
Households............................... 32.2 million
Avg household size.............................. 6.28
Daily av. TV viewership hrs (2017-18)..1.92
TV viewership by genre (2017-18):
- Local entertainment.......................... 55%
- News.................................................... 19%
- Others.................................................. 26% Mobile subscribers.................... 194 million
Avg mobile data usage (Q3'22)... 7.3 Gbs
Mobile broadband subs.......... 121 million
Broadband subs........................ 124 million
Fixed telephone subs.................... 3 million
Source: World Bank (population in 2021), Pakistan Bureau of Statistics (households in 2017, avg. household size based on data from 96,442 households in 2020-2021), Gallup Pakistan (TV viewership in 2018), Pakistan Telecommunication Authority (mobile, broadband in Nov 2022)
Free TV ATV
ATV (formerly PTN/STN) is Pakistan's second largest national TV broadcaster, established in June 2005 by owner Shali-
61 C NTENT ASIA
mar Recording & Broadcasting. ATV now operates 20 stations across major cities and commercial centres in Pakistan. The 24-hour channel's programming mix is mainly entertainment (40%) followed by information and educational content.
Pakistan Television Corporation
State-backed national TV broadcaster, Pakistan Television Corporation (PTV, est. 1964), owns and operates nine channels: PTV Home (entertainment), PTV Bolan (general entertainment for Balochistan province), PTV National (local languages), PTV News, PTV Parliament, PTV Global, PTV Sports, PTV World (English-language news/info service), and AJK TV; as well as an online streaming platform PTVFlix. PTV reaches about 92% of the Pakistan population.
Subscription TV
Mag DTH/Shahzad Sky/StarTimes
In 2016, PEMRA (Pakistan Media Regulatory Authority) awarded direct-to-home satellite broadcasting licences to three companies: Mag Entertainment, a Credence group company; Shahzad Sky, a subsidiary of Shahzad International; and China-backed Startimes Communication. All three licences (valid for 15 years) were sold for PKR14.69 billion/ US$63 million, with the highest bid of PKR4.91 billion/US$21.21 billion by Mag, followed by Shahzad Sky with PKR4.9 billion/US$21.17 billion and StarTimes with PKR4.89 billion/US$21.12. Monthly DTH subscription rates could range from PKR500/US$2.15 to PKR1,500/US$6.48 and set-top box between PKR10,000/ US$43.20 and PKR15,000/US$64.80. As of April 2023, all three DTH services have yet to launch.
Nayatel (NTL)
NTL, a sister company of broadband provider Micronet Broadband (MBL), launched a fibre to the home (FTTH)/ fibre to the user (FTTU) network in Sept 2006, offering triple-play services (broadband, telephony, pay TV) primarily in Faisalabad and Islamabad-Rawalpindi metro areas. Monthly subscriptions cost PKR500/US$2.15 for the basic cable TV
plan and PKR350/US$1.50 for the digital/ HD pack (additional box is at PKR175/ US$0.76 monthly). Nayatel also offers streaming services via Naya TV offering over 60 live channels.
PTCL Smart TV
Pakistan's sole IPTV service, Smart TV, launched in Aug 2008. The triple-play platform offers 130+ live TV channels and over 13,000 hours of VOD across 150 cities (Jan 2023). The Smart TV Regular plan costs PKR540/US$2.30 a month with at least 8 Mbps internet connection. Standalone Smart TV plan is PKR599/US$2.58 a month. VOD titles cost from PKR25/US$0.10 per title to PKR300/US$1.30 per title, for 48 hours unlimited viewing. PTCL also carries third-party streaming services such as Starz Play by Cinepax for PKR239/US$1 a month, and Netflix. PTCL, incorporated in 1995 and listed on the Pakistan Stock Exchange, also offers telephone (ufone), internet, wholesale/business solution and microfinance services.
StormFiber

Powered by Cybernet, one of Pakistan's oldest corporate ISP, StormFiber offers FTTH internet, HD TV and telephone services to eighteen cities including Gujrat, Abbottabad, and Okara. Triple play bundles cost PKR2,299/US$9.90 a month with a one-time STB fee of PKR6,999/ US$30.25 and PKR3,499/US$15.10 a month with a one-time STB fee of PKR7,999/US$34.60.
Wateen
Established in 2005, Wateen Telecom ventured into cable TV in 2006 for HFC customers. Now it offers over 80 SD and 100 HD local/international channels in Lahore. Monthly subscriptions for triple play packages are from PKR1,799/ US$7.77 for analogue TV channels and 5 Mbps internet to PKR9,249/US$39.96 for digital TV channels and 100 Mbps connection.
C NTENT COUNTRY PROFILE 62 C NTENT ASIA
Khatta Meetha is a sitcom on national television Pakistan Television (PTV Home). Produced/directed by Syed Bilal Naqvi and written by Akbar Rizvi, the series stars Ismail Tara, Salahuddin Tunio, Umair Laghari, Dania Enwer and Saba Khan.
Worldcall Telecom
Worldcall Telecom (WTL) was established in mid-1996 as a pay-phone service. The operator offers 120+ digital/HD for a one time STB fee of PKR4,000/US$17.30 and various subscription packages priced at PKR225/US$0.97 a month, PKR640/ US$2.80 for three months, PKR1,215/ US$5.25 for six months and PKR2,295/ US$9.90 a year; and 80+ analogue cable channels for PKR450/US$1.90 a month in Lahore (Jan 2023). WTL also offers broadband internet services.
OTT/Streaming
Naya TV
Naya TV, launched in May 2022 by telco Nayatel, is a streaming service offering 60+ live TV channels. Monthly subscriptions cost PKR75/US$0.32 for a single screen and PKR250/US$1.08 for a fourscreen plan (Jan 2023).
PTVFlix
Pakistan TV (PTV) launched streaming app PTVFlix on 30 April 2023, offering live TV channels and classic/latest TV shows, including drama series, documentaries and sports content, to users globally. The project was initiated in July 2022.
Starz Play by Cinepax
Launched in Oct 2018, Starz Play by Cinepax is a SVOD service by cinema chain Cinepax and Lionsgate's StarzPlay Arabia. The platform offers original/ Hollywood/Pakistani/Bollywood film/ TV content, to users in Pakistan and 20+ countries across MENA.
Urduflix
Emax Media's Urduflix provides access to original Urdu series, films, webseries, local/foreign dramas (including Korean dramas Legend of the Blue Sea and Mr Queen acquired from Hong Kong-based global content distributor, O4 Media) and Urdu-dubbed Turkish dramas. Monthly subscription fee costs US$1.99. Annual is US$14.99.
Regulators Ministry of Information and Broadcasting
The Ministry of Information & Broadcasting administers rules and regulations and laws relating to information, broadcasting and the press in Pakistan.
Pakistan Electronic Media Regulatory Authority (PEMRA)
Established in 2002, PEMRA's mandate is to regulate establishment and operation of all broadcast media (satellite TV & FM radio) and distribution services (cable TV, DTH, IPTV, and mobile TV etc) in Pakistan.
Philippines
In numbers
channels (Heart of Asia, Hallypop and I Heart Movies), reaching over 78 million Filipinos across the country with 59.5% people audience share in Total Philippines in 2022. GMA also operates 23 radio stations nationwide. GMA-7 is a general entertainment channel. GTV (launched in Feb 2021 to replace GMA News TV), focuses on news and entertainment content. Based on Nielsen Philippines Urban TV Audience Measurement's Total Philippines data for Jan-Dec 2022, GMA was the most watched channel with 47% people audience share and a household ratings of 10.7% (Mega Manila, total day). Sister channel GTV was the second mostwatched TV channel nationwide with a 2.9% household ratings and audience share of 12.6% in Jan-Dec 2022. GMA is also involved in content production/ global syndication.
Nine Media
CNN Philippines, launched in March 2015, is a 24-hour free-to-air news/current affairs channel. It is owned and operated by Nine Media Corporation, under license from Warner Bros Discovery.
People's Television Network (PTNI)


Source: Worldometer (population, April 2023), Philippine Statistics Authority (households/mobile, 2020 census; TV/mass media, 2019 Functional Literacy, Education and Mass Media Survey), Internet World Stats (internet users, July 2022)
Free TV
Intercontinental Broadcasting Corporation (IBC)
Established in Oct 1959, IBC (IBCTV13) is a state-backed nationwide television network offering current affairs, news and educational content, among others.
GMA Network
GMA Network (founded in 1950) began broadcasting free-TV GMA-7 in 1961. Today, GMA Network operates two freeto-air channels (GMA-7, GTV), digital
Government-owned People's Television Network (PTNI) launched People's Television (PTV) in 1974 as Government Television (GTV-4). Today, PTV generally offers local (news/public affairs, sports, formats, lifestyle) and some regional/ international shows.
TV5
24-hour entertainment channel, TV5, has traditionally struggled, languishing as a distant ratings third behind the country's big two networks – ABS-CBN and GMA Network. Today, TV5 has been filling the domestic broadcast gap left by the death of ABS-CBN since May 2020. ABSCBN's content on TV5 included action/ fantasy series Darna. Local adaptation included the Philippines' remake of 2020's Korean melodrama series, Flower of Evil. Acquired foreign shows included animation CoComelon, 2018's Chinese fantasy/fiction drama Ever Night: War of Brilliant Splendours and 2007's Spanish telenovela Sin Verguenza. TV5 is owned/ operated by MediaQuest Holdings, a
63 C NTENT ASIA
Population ........................... 113.68 million Households ............................ 26.39 million Avg household size ............................... 4.1 TV households rate ..........................
Population exposed to mass media: TV ............................................ 76.18 million Radio ...................................... 59.69 million Magazines ............................. 58.19 million Newspapers ........................... 50.40 million Internet users ......................... 101.9 million Mobile phone users ......................... 86.8%
79.9%
subsidiary of Philippine Long Distance Telephone Company (PLDT).
UNTV
24-hour UHF station, UNTV, is a general entertainment network launched in May 2002 by Progressive Broadcasting Corporation. UNTV, formerly known by two brands UNTV News & Rescue and UNTV Public Service, airs predominantly local programming, including entertainment and news.
CableTV (National)

Converge ICT
Converge ICT Solutions Inc is a telecommunication service provider offering fibre optic broadband networks (Converge Fiberx), IPTV (Converge Vision, in partnership with Pacific Kabelnet), cable television (Air Cable), and cable Internet (Air Internet). Converge Vision offers local and international channels priced at Ps99/US$1.70 a month (for 59 SD+8 HD channels) or Ps299/US$5.20 (for 66 SD+13 HD channels). A one-time set-top box payment costs Ps2,800/US$49. At the end of 2022, Converge had 1.877 million broadband subscribers and more than 7.9 million fiber ports, representing 55% household coverage across the Philippines.
SkyCable
SkyCable, part of the ABS-CBN empire, launched in Jan 1990. Subscription options include cable, add-on channels/ packs, pay-per-view and OTT (HBO Go, TapGo TV). Monthly postpaid subscriptions start from Ps500/US$8.70 for 69 SD and 27 HD channels to Ps1500/US$26 for 110 SD and 46 HD channels.
CableTV (Provincial)
Asian Vision
Established in 1973, Asian Vision Cable Holdings Inc (AVCHI) is a cable TV service and broadband provider operating in the provinces of Batangas, Quezon, and Zambales. Digital cable TV costs Ps489/US$8.55 a month for 87 SD and 15 HD TV channels or Ps649/US$11.35 a
month for 92 SD and 27 HD TV channels. Monthly fiber internet plans start from Ps899/US$16 for up to 20 Mbps connection to Ps1,299/US$23 for up to 80 Mbps connection.
Cablelink
Cable TV and broadband cable internet provider in Metro Manila. Basic cable TV package offers 60+ local/regional/ international channels for Ps495/US$9 a month.
DCTV
Provides digital cable TV, fibre broadband internet services in the Bicol region. Offers local/int'l channels; genres span foreign, religious, music, sports, movies, news, kids, general entertainment and local. Bundled cable TV / broadband internet packages start at Ps1,100/US$19 a month for up to 2.5 Mbps download connection to Ps2,500/
US$44 a month for up to 6 Mbps download connection.
Parasat Cable TV
Est. 1991 in Northern Mindanao Island. Offers digital TV, broadband internet, landline phone and bundled/triple-play services to Cagayan de Oro City and surrounding areas. Bundled cable TV and internet packs (Parafibre+cable plans) cost from Ps999/US$18 a month for 56+ channels + 40 Mbps to Ps2,599/ US$45 for 156+ channels + 250 Mbps internet connection.
Satellite Cignal TV
Launched in 2009, Philippines' biggest pay-TV platform Cignal TV, offers 130+ channels (free-to-air and SD/HD) and 17 audio channels. Monthly postpaid plans
C NTENT COUNTRY PROFILE 64 C NTENT ASIA
Action/adventure drama series Lolong was the most watched TV show in the Philippines in Q3 2022 with double-digit ratings and an estimated 13 million viewers a night (source: Nielsen Philippines' TAM data, provided by GMA). Directed by Rommel Penesa and Conrado Peru, the action adventure series debuted in July 2022, with Ruru Madrid as Rolando "Lolong" Candelaria, a man who forms an extraordinary friendship with a giant crocodile named Dakila. The series, based on an idea from broadcast journalist and GMA News pillar, Jessica Soho, and assistant vice president for GMA Public Affairs, LJ Castel, is produced by GMA Public Affairs. The series has been renewed for a second season.
range from Ps290/US$5 for 14 HD/77 SD channels to Ps1,990/US$35 for 31 HD/99 SD channels. Cignal also operates ondemand/streaming platform Cignal Play and content distribution business Cignal Entertainment. Cignal is owned and operated by Cignal TV Inc, a subsidiary of MediaQuest Holdings, the media partner of the PLDT Group.
Global Satellite (GSat)
GSat (est. 2009) is a DTH provider owned by First United Broadcasting Corp and operated by Global Broadcasting and MultiMedia Incorporated (GBMI). GSat offers a mix of local and international channels in English and other languages. GSat carries about 104 SD/HD channels and 14 audio channels. Prepaid packages cost from Ps99/US$1.70 for 30 days (42 TV channels + 14 radio channels) to Ps500/US$9 for 30 days for the Premium pack (104 TV channels + 14 radio channels).
Singapore
In numbers
Population.............................. 5.637 million
Households............................. 1.390 million
Avg. household size............................. 3.15
TV H/H penetration rate...................... 97%
Pay TV households....................... 806,000*
FTA TV transmission hours per week..1,017
Fixed line subscriptions.......... 1.213 million
Broadband internet subs.... 13.375 million
Wireless bb subs................... 11.837 million
Mobile phone subs (3G/4G)........ 9 million
Mobile phone population rate.......159.8%
Source: Department of Statistics Singapore (population as at end June 2022, households/size in 2021, FTA transmission hours in 2021, TV penetration in 2018), Infocomm Media Development Authority (broadband/mobile in August 2022, fixed line in June 2022)
* Combined StarHub/Singtel households
StarHub: 478,000 (Dec 2022)
Singtel: 328,000 (Dec 2022)
Free TV
Mediacorp
Singapore's sole terrestrial broadcaster, with a combo public service/commercial
remit, operates six TV channels, 11 radio stations and multiple digital platforms, including meWatch and influencer network Bloomr.sg. Mediacorp pioneered the development of Singapore's broadcasting industry, with radio in 1936 and TV in 1963. Today, it reaches 98% of Singaporeans in four languages and has an international audience through linear news channel CNA & entertainment content distributed across markets in the region.
Subscription TV
Singtel TV
Singapore telco Singtel launched digital pay-TV platform Singtel TV (formerly Mio TV) in July 2007. The IPTV service offers more than 200 channels to 328,000 residential subscribers (Dec 2022) along with on-demand, mobile and streaming options. These include in-house platforms Singtel TV Go and standalone aggregator app, Cast. Singtel's set-topbox-based channels cost from S$16.90/ US$12.20 for the Chinese Jinghua starter pack to S$65.90/US$48 a month for the Desi Cricket Trio plan. Singtel also offers post/prepaid mobile services to 4.273 million customers and fixed broadband services to 666,000 subscribers (Dec 2022).
StarHub TV+
Singapore platform StarHub shed 14,000 entertainment subscribers in the last three months of 2022, ending December at 478,000 (with/without OTT subscriptions as well as mobile/ broadband subs with OTT subscriptions). Launched in 2000. StarHub TV+ offers about 140 linear/on-demand channels, including in-house channels/services. StarHub TV+ starts from S$15/US$11 a month to S$30/US$22 a month for a 24-month contract, with surcharges of up to S$20/US$14.66 a month for a no-contract arrangement. Set-top box rentals cost from S$5/US$3.70 a month. Streaming entertainment apps bundle includes access to HBO Go, iQiyi, TVBAnywhere+. StarHub also reported 1.565 million postpaid mobile subscribers and 591,000 prepaid mobile customers, and 578,000 residential broadband customers at the end of 2022.
Streaming/OTT
Amazon Prime Video
Amazon rolled out Prime Video globally at the end of 2016, with an Asia video focus on Japan and India. The video platform is packaged with a Prime membership (e-shopping/deliveries) for S$2.99/US$2 a month.
Cast
Singtel launched standalone app, Cast, in July 2016, aggregating on-demand and linear channels plus regional streaming services such as Viu Premium, HBO Go, TVB Anywhere+, Netflix, Prime Video and iQiyi. Cast's monthly subscription starts from S$5.90/US$4.30.
Catchplay+


Launched on StarHub in June 2016, and direct-to-consumer (DTC) in Aug 2016. StarHub dropped Catchplay at end May 2019. The platform is now only available direct offering a content mix made up of Hollywood movies, indie films and international drama series, among others. Free tier offers 10 select movies a month. Monthly subscription for the Movie Lovers basic plan costs S$9.90/US$7.20 with flexible cancellation agreement.
Disney+
Disney+ launched in Singapore in February 2021 with a multi-million dollar high-profile event and an exclusive platform distribution deal with telco StarHub as well as standalone direct-toconsumer. Subscriptions cost S$11.98/ US$9 a month or S$119.98/US$89.80 a year. Also offered in various bundles through StarHub.
Hayu
NBCUniversal's Hayu, introduced in 2016 and launched in Singapore in 2019, offers over 300 (8,000+episodes) of reality series, with some released the same day as the U.S. Flagship titles include Keeping Up With the Kardashians and It Takes Gutz To Be A Gutierrez. In Asia, Hayu is also available in Hong Kong and the Philippines. Hayu costs S$4.99/US$3.70 a month or S$43.98/US$33 a year, with a seven-day free trial.
65 C NTENT ASIA
HBO Go
Now part of Warner Bros Discovery, HBO Go is living on borrowed time as the Asia rollout of premium platform HBO Max/Max is being planned. Details had not been released as of April 2023. HBO Go currently offers unlimited access to a range of Hollywood blockbusters, kids' programmes as well as original versions of HBO, Cartoon Network and HBO Max Originals series, as well as acquired content from the U.S. and Asia. Live TV streaming of HBO/ Signature/Hits/Family and Cinemax is also available. The service is accessible on all mobile devices through the HBO Go app and browsers. Telco partners are Singtel and StarHub. The standard HBO Go costs S$13.98/US$10.50 a month or S$29.98/US$22 for three months.
Hotstar
Disney's lower-cost Disney+ Hotstar streaming platform for Indian content (and branded as Hotstar in Singapore), offers a mix of content spanning across live cricket, movie premieres, original series and movies, shows from Star Vijay and Star Plus, and live news, among others. The platform launched in Singapore on 1 November 2020 and costs S$69.98/US$52 a year. Hotstar is now only available as a standalone service in Singapore after StarHub stopped offering the service since end of April this year.
meWatch
Singapore's free-TV broadcaster Mediacorp debuted online streaming platform, meWatch (formerly Toggle), in Feb 2013. meWatch relaunched in April 2015 after Mediacorp's alliance with Microsoft ended in March 2015. The service offers free/paid on-demand titles and channels, original content and acquired TV series/movies. Also offers streaming apps HBO Go, Animax+Gem, ShemarooMe and Simply South. Paid tier meWatch Prime costs S$9.90/US$7.40 a month or S$35.64/US$26.70 for six months.
Netflix
Netflix launched in Singapore in Jan 2016 as part of the U.S. streaming platform's global rollout. Monthly
subscriptions cost S$12.98/US$9.70 for the basic plan, S$17.48/US$13 for the Standard plan and S$21.98/US$16.45 for the Premium plan.
Singtel TV Go
Singtel TV Go is a companion app to Singtel TV's pay-TV set-top box and is offered only to Singtel TV subs. The service offers over 100 live channels + 30 catch-up channels delivered to TV sets via Singtel fibre broadband; 90 live channels + 20 catch-up channels via mobile; and select catch-up/ on-demand content. Singtel TV Go costs S$6.97/US$5.20 a month for one connected device at home and one on-the-go device.
StarHub TV+ App
The mobile app extension of telco StarHub TV+ offering a selection of its fibre set-top based TV channels and ondemand content. The app is offered as part of the StarHub TV+ package.
TVB Anywhere+
TVB Hong Kong launched mobile streaming platform TVBAnywhere+ in Singapore in Oct 2018, offering classic and new TVB programmes. Select content is offered for free. TVBAnywhere+ is available standalone as well as via M1, StarHub TV, Singtel Cast and broadband provider MyRepublic. TVBAnywhere+ costs S$5.03/US$3.80 a month.
Viddsee
Launched in 2013, Viddsee offers over 4,500 original/regional/international short-form content by over 3,000 storytellers across various genres.

Viu
Part of Hong Kong telco PCCW's regional mobile streaming play. Viu launched in Singapore in Jan 2016, and available via services such as Singtel, StarHub, M1 and Apple TV. Amid strong competition for Korean drama rights from global and regional streamers, Viu has retained access to a strong library of Korean drama, some of which is offered within four hours of the Korean transmission, along with original and
acquired titles from Japan, mainland China, Hong Kong, Indonesia and Taiwan, among others. Titles in the April 2023 Viu Original offering include Korean fantasy revenge, Reborn Rich; and romantic Indonesian drama, A Beautiful Angel, about Ayna who has to choose the love of her life when three different men fall for her. Viu's monthly premium tier costs S$8.98/US$6.70. Viu maintains its free AVOD tier.
Taiwan
In numbers
Source:
of Household Registration (population & households in Dec 2022), National Communications Commission/NCC (TV licenses/satellite/cable TV in Dec 2022; mobile/tel/broadband in 2021; internet in 2021)
C NTENT COUNTRY PROFILE 66 C NTENT ASIA
Population.............................. 23.26 million Households............................. 9.089 million Avg household size.............................. 2.56 Terrestrial TV operators............................. 5 Cable TV/digital subs............ 4.647 million Cable TV system operators.................... 64 Direct satellite broadcasting TV ops....... 4 Satellite broadcasting prog suppliers... 90 Satellite TV channels............................. 217 Other type channel/prog suppliers...... 53 Other type channels.............................. 86 Multimedia content platform ops........... 1 Production/broadcasting of satellite TV programmes in 2020: Domestically produced progs...... 51.77% Premieres........................................... 20.3% New broadcasts.............................. 10.08% Reruns............................................... 69.63% Fixed broadband subscribers... 6.3 million Mobile phone subscribers....... 29.6 million Telephone subscribers............. 10.5 million Mobile/telco market shares in 2021: - Chunghwa Telecom.................... 38.91% - Far Eastone Telecom...................... 25.9% - Taiwan Mobile Telecom............... 24.02% Broadband internet subscribers in 2021: - FTTx............................................... 4 million - Cable modem subs............... 1.98 million - ADSL subscribers...........................260,000
Department
Free TV
CTV
Terrestrial broadcaster China Television Company (CTV, est. 1968, started broadcasting 1969) owns and operates – CTV/ HD, CTV News/HD, CTV Bravo SD and CTV Classic SD. CTV became a subsidiary of the Want Want group in 2008. The company is also involved in production and content distribution via subsidiary China TV Cultural (CTV) Enterprises.
CTS
Chinese Television System (CTS) was founded in 1971 in a JV between Taiwan's Ministry of National Defence and the Ministry of Education. In 2006, the channel (along with PTS) was incorporated into Taiwan Broadcasting System (TBS), the state consortium of public TV stations. CTS' channels include CTS-HD, CTS Education Channel, CTS News, CTS Variety channel and CTS MOD News Channel. CTS-HD's schedule is generally 60% entertainment (local drama) and 40% news. CTS also co-produces/produces and distributes content worldwide via subsidiary Chinese Television System Culture Enterprise (CTSE).
FTV
Established in 1996 and started broadcasting in June 1997 as Taiwan's first privately owned terrestrial TV station, Formosa TV (FTV) owns/operates three channels – FTV General, FTV News and FTV One. FTV broadcasts in various languages and dialects, including English. Flagship content includes the live matches of the Chinese Professional Baseball League. The station claims 100% coverage via six broadcast stations. FTV also has interests in online TV (FTV Drama, FTV Variety and FTV Travel) and content production.
PTS
Established in 1998 as a non-profit foundation, Public Television Service (PTS) is Taiwan's first public service broadcaster, offering three channels: PTS (culture/edu/ news/current affairs), digital mobile platform PTS2 (info/ent/sports) and PTS HD, as well as video streaming service PTS Plus.
PTS became part of Taiwan's state consortium of public TV stations, Taiwan Broadcasting System (TBS), in 2006. PTS is also involved in content production/distribution. Production credits include the 2021's epic historical TV series Seqalu: Formosa 1867. The 12-episode series, set against Formasa, Taiwan in the 19th century, is adapted from a novel Lady Butterfly of Formosa by Yao-Chang Chen.
TTV
Taiwan Television Enterprise (TTV, est. 1962 as a government TV station) was privatised in 2007 and acquired by CATV channel operator Unique Satellite TV (USTV), which transformed it into Taiwan's first commercial TV broadcaster. TTV operates four channels – Taiwan Television HD, TTV News SD, TTV Finance SD, TTV Variety SD.
MSO (Cable TV)


Home+ Digital
Homeplus Digital offers more than 200 TV/music channels and broadband/ fibre/telephony services to via 12 system operators.
Kbro
Kbro (est. 1995) provides cable TV, broadband, VOD/OTT and home security services. The company carries 12 cable TV networks serving approx 1m households across eight cities via 12 cable systems and has about 2m broadband subscribers.
TBC
Taiwan Broadband Communications (TBC, est. 1999) offers 180+ local/int'l TV channels to more than 700,000 cable/ digital TV subs. The platform also offers streaming services: HBO Go, friDay, LiTV, myVideo and MoveV.
Taiwan Optical Platform (TOP)
Multiple system operator Taiwan Optical Platform (TOP), est. in August 2006, is made up of four cable operators – Da-Tun Cable TV, Top Light Communications, CNT Cable TV and Chia-Lien Cable TV, servicing areas in Taichung, Nantou, Changhua,
Yunlin, Chiayi and Tainan city. TOP also offers broadband and VOD.
TWM Broadband
Offers quad-play services – cable/digital TV, fibre-optic/ADSL internet, fixed line and mobile. A subsidiary of Taiwan Mobile, TWM Broadband was launched in 2007, and also distributes local and international TV channels to other cable operators and video platforms.
Streaming/OTT
4gTV
4gTV was established in July 2015 by Online Media Corporation, a subsidiary of Formosa TV, offering 100+ live TV channels and VOD. Monthly subscriptions cost from NT$30/US$0.97 for the News or Sports pack. Deluxe pack is NT$168/ US$5.47 a month. Some channels/content are offered for free.
Amazon Prime Video
Amazon Prime Video launched in Taiwan in 2016. Subscription costs from US$2.99 a month.
Apple TV+
Apple launched Apple TV+ globally, including Taiwan in Nov 2019. Monthly subscription costs NT$170/US$5.35 with a seven-day free trial.
bbMOD
Multiple system operator Homeplus Digital launched bbMOD in Sept 2017 in cooperation with Catchplay, offering Hollywood and Chinese content.
Catchplay+
Movie streaming VOD service, launched in 2007 as a theatrical film/DVD distributor. In Jan 2013, the group launched linear service, Catchplay HD Movie Channel, in Taiwan with partners Chunghwa Telecom and Kbro. In May 2015, Catchplay ventured into OTT with AsiaPlay and AsiaPlay Taiwan to develop and operate OTT services in Taiwan and across Asia (Indonesia in June 2016 via Telkom Indonesia and Singapore in Aug 2016 via StarHub). Today Catchplay+ offers local, regional, int'l/Hol-
67 C NTENT ASIA
lywood movies to seven million registered users across the three markets. In Taiwan, Catchplay+ costs around US$8 a month, which includes access to HBO Go.
Chunghwa MOD
Taiwan's largest telco Chunghwa Telecom's IPTV service, Chunghwa MOD, carries more than 180 live TV channels (incl. 130 HD) and 10,000+ hours of VOD titles, including movies, kids, sports and (free) English-language tutoring, third party apps (Netflix, KKBox, KKTV, Family199) to 2.7m subs in Taiwan (Q3 2022). Monthly subscriptions cost from NT$200/ US$6.50 for 20 channels to NT$350/ US$11.40 for 190 channels.
Disney+
Disney+ launched in Taiwan in November 2021, available standalone and via Taiwan Mobile. The service costs NT$270/US$8.80 a month or NT$2,790/ US$90.80 a year.
Elta OTT
Tech co. Elta TV launched Elta OTT in Jan 2016 offering live streaming TV channels and VOD. Subscriptions cost from NT$429/US$14 for four months to NT$1,690/US$55 for a year.
FainTV
Chinese Satellite TV Communications Group (CSTV) launched mobile TV app FainTV in 2014, in corporation with Samsung and cloud service provider Octoshape. FainTV offers 50+ TV channels and 10,000 hours of VOD content. Premium sports pack costs NT$200/US$6.50 for 30 days.
friDay
Telco Far EasTone launched online video platform friDay in 2014, offering local, Korean, Japanese and Hollywood films, documentaries and sports content. Subscription plans start from NT$199/US$6.47 for 30 days. Select content is offered for free.
GagaOOLala
GagaOOLala is a LGBTQ-focused online streaming service by Taipei-based Portico Media, content aggregator and founder of the Taiwan International

Queer Film Festival (TIQFF) and Queermosa Awards. GagaOOLala offers premium festival/art house movies and award winners from around the world, docus, drama series and original content. The platform, available globally, has a free tier offering a limited slate and first eps of some series and a monthly subscription option for US$6.99.
GaragePlay (GP+)
GaragePlay (GP+) offers mostly international movies and Japanese animations for NT$199/US$6.48 a month or NT$999/ US$32.50 a year for unlimited viewing. GP+ is owned and operated by film producer/distributor Garage Entertainment.
Giloo
Giloo (derives from the word "record" in Taiwanese) offers films, documentaries and art films from film festivals worldwide. Monthly subscription costs NT$220/US$7.15 a month for unlimited viewing of all content on the platform, with a 14-days trial.
Gt TV
Launched in June 2016, Gt TV is an OTT service of Taiwan's mobile operator Asia Pacific Telecom. Offerings include 60+ local and international TV channels priced at NT$139/US$4.50 a month.
Hami Video
Chunghwa Telecom's Hami TV is a streaming service offerings include drama series (from China, Taiwan, Korea), movies and animation series and sports.
HBO Go
HBO Go launched in Taiwan in April 2020 with Taiwan Broadband Communications (TBC), followed by KBro, Taiwan Fixed Network, Da-Xin Dian CATV and Pin-Nan CATV in May 2020. The streamer launched as a DTC service in July 2020. Direct subscription via the HBO Go app costs from NT$97/US$3.15 a month.
iQiyi
In 2016, Chinese video streaming platform iQiyi rolled out in Taiwan, its first territory outside of China. iQiyi was Taiwan's top eight video platforms in Q4 2021, with a 7% share of premium video con-
sumption, according to Media Partners Asia's quarterly Taiwan Online Video Consumer Insights & Analytics report.
Kinostream
Freemium Kinostream offers foreign and Chinese cinema/independent films for NT$199/US$6.48 a month or NT$299/ US$9.70 for three months.
KKTV
KKTV launched in Aug 2016. Managed by KKBOX, a music streaming service majority owned by Japan's telco KDDI, KKTV offers local content and titles from Japan and Korea. Subscriptions range from NT$70/US$2.30 for 10 days, NT$149/ US$4.85 a month to NT$1,788/US$58.20 a year. Select content is offered free.
LiTV
LiTV started operations in Mar 2015 and now offers 400+ local/int'l TV channels (news, sports, finance, politics, drama, film, variety, animation, travel, kids) and 50,000+ hours of on-demand video/audio services. Monthly subscriptions cost from NT$150/US$4.88 to NT$299/US$9.70.
Line TV
Choco Media Entertainment, a Taiwanese start-up offering media services such as video streaming (Choco TV), content acquisition/distribution, artist management, among others, was acquired by South Korea's Naver Group and Japan's Line Corp in Nov 2018. Choco TV merged with Line TV and branded as Line TV offering local, original programming, Chinese, Korean, Japanese and Thai content. Subscription costs NT$160/US$5.20 a month or NT$1,560/US$50.77 a year.
myVideo
Taiwan Mobile Telecom launched myVideo in 2014 offering online movies, anime, TV drama, news, concerts and animation, among others. Subscriptions cost NT$250/US$8.13 a month, NT$550/ US$17.80 for 90 days and NT$1,780/ US$57.90 for 360 days, for unlimited content. Single rentals cost from NT$39/ US$1.30 to NT$79/US$2.60 a title for seven days.
C NTENT COUNTRY PROFILE 68 C NTENT ASIA
Content Agency (TAICCA) supports the development of Taiwan's creative content industries (CCI) such as film and television, future content, publishing, pop music, animation, gaming, performing arts, and visual arts, by engaging in talent cultivation, production, distribution, overseas market expansion, international collaborations, branding, and industry research. TAICCA promotes innovative growth in the creative content economy.
(TAICCA)
5 F., No. 158, Sec. 3, MinSheng E. Rd., Taipei 105, Taiwan
T: +886 2 2745 8186
W: en.taicca.tw
Who's who...
Izero LEE Chief Executive Officer
Focus in 2023
Taiwan offers complete creative freedom as well as state-of-the-art production facilities, tax incentives, a wide variety of talent and scenery, and great assistance in all sorts of production-related needs. We believe Taiwan is

Why should Taiwan be top-of-mind for the global content industry?
Taiwan has a unique ecosystem for the creative content industry, with a supply chain incorporating all sizes and types of suppliers from content creators to the technology industry. Taiwan's vibrant democracy and friendly IP environment are conducive to constructing an environment for creative thinking and living. Strong government commitment and support for the development of the content industry is also an asset.
What is TAICCA's top industry-building initiative for 2023?
TAICCA offers various support programs to accelerate the development of Taiwan's content industry through funding and investment, international marketing, and collaboration approaches. Under the funding and investment programs, there are "The NDF Investment," "Taiwan's International Co-funding Program (TICP)," and "Creative Content Development Program (CCDP)."
Every year, TAICCA holds the Taiwan Creative Content Fest (TCCF) to showcase cutting-edge creative content from across Taiwan and abroad, and invites buyers and professionals from around the world to visit this key content marketplace in Asia.
What will the Taiwan Creative Content Festival (TCCF) offer in 2023?
TCCF 2023 will take place from November 7 to 12 in Taipei, Taiwan. Heading into its fourth year, TCCF has become a prime occasion for global buyers, investors, and producers to identify promising projects from Asia, with a goal to accelerate international cooperation and business opportunities. TCCF presents productions in film, television, animation, and comics with a diverse array of themes for the global market. More at tcct.tw
69 C NTENT ASIA Country Profile: Taiwan
Taiwan Creative Content Agency
The TCCF 2022 Market gathered 133 exhibitors with 812 titles, and over 100 international online and offline buyers
poised to become the next major player in the region and TAICCA will be your best co-production partner in the global content industry."
Izero Lee, CEO, TAICCA
Taiwanese indie rock band, Sorry Youth, collaborated with ANH Design to create an otherworldly experience on stage during TCCF 2022
Netflix
Netflix launched its video-streaming service in Taiwan in January 2016. Subscriptions range from US$6.99 a month to US$19.99 a month.
PTS+
PTS+ launched in 2017 by PTS, offering geo-blocked live TV channels and freemium video/audio content. PTS launched a mobile app extension in January 2019.
Super MOD
Kbro commercially launched multimedia on-demand service, Super MOD, in Sept 2012 with Taiwan Mobile's myVideo services. Super MOD's offering includes VOD of acquired and in-houseproduced content.
TaiwanPlus
Taiwan's first English-language global streamer, TaiwanPlus launched in August 2021. TaiwanPlus produces three daily newscasts five days a week, develops long and short form features, curates movies and other entertainment programming, creates engaging social media content.
Touch TTV

Taiwan Television Enterprise launched Touch TTV in 2017, offering live TV channels and VOD content.
Vee Time Corporation
Vee Time Corporation's operates cloudbased TV/multimedia platform, Vee TV, which offers 150+ local/int'l channels and VOD services.
Vidol
Vidol is a video streaming app by Taiwanese programmer, Sanlih E-Television (SET). Vidol carries Sanlih-branded live TV channels and in-house drama and variety shows. Monthly subscriptions start from NT$60/US$1.95 for the Love Taiwan pack or the Love City plan.
WeTV
China's Tencent Video launched WeTV in Taiwan in 2020 offering Chinese dramas, movies, variety shows and anima -
tion. WeTV also offers original Taiwanese series. Its first Taiwanese original series was BL idol drama, We Best Love , which aired from January to April 2021.
Yahoo TV
Yahoo TV, one of Taiwan's top OTT platforms, offers live streaming TV and VOD content, among other services, launched in 2016 by Yahoo! Taiwan Holding.
Thailand
In numbers
Population ............................... 66.17 million Households .............................. 22.33 million TV households .......................... 20.4 million TV penetration .................................. 95.3% Digital terrestrial TV licences ................. 24 Internet users (2021) .................... 53.48 million Broadband internet subs (2021)....12.75m
Source: National Statistical Office Thailand (population & households in 2021, TVHH in 2018), National Broadcasting and Telecommunications Commission/NBTC (mobile, internet, broadband, TV H/H penetration in 2020), Nielsen Thailand (TV ratings/Adex in Dec 2022)
Free TV/DTT
Channel 3/33HD
Digital terrestrial (DTT) Channel 3/33HD, operated by BEC Multimedia Co Ltd (a subsidiary of BEC World), is a general entertainment platform offering local/ acquired programming, including Asian drama series, varieties and sports events. The company previously operated two other DTT channels (28SD general entertainment SD and 13Family kids/ family) but returned its licenses in Sept 2019, retaining one – the 33HD channel. The group is also involved in new media (Ch3 Plus), entertainment, music and TV series production, as well as global distribution. BEC's production unit, BEC Studio, formed in 2021, operates physical soundstage facilities, including six studios, in Bangkok's Nong Khaem district.
Channel 5/HD
Channel 5 was established in 1958 by the Royal Thai Army aiming to bridge understanding between the army and the people. Daily schedules cover infotainment, news, factual, entertainment and educational content.
Channel 7/HD
Bangkok Broadcasting & TV (BBTV) launched Channel 7 in Nov 1967. In 2014, BBTV launched Channel 7 HD, a simulcast broadcast of the analogue service. The 24-hour SD/HD schedule includes news, drama series, game shows, movies and sports. Channel 7 is one of Thailand's most active formats players, having aired, among other local adaptations, reality cooking shows Iron Chef and MasterChef Thailand
Channel 8 (SD)
RS Television, a subsidiary of RS Public Company, launched digital terrestrial (DTT) channel, Channel 8 in May 2014, offering Indian drama, local drama and sports (boxing), as well as variety shows,
C NTENT COUNTRY PROFILE 70 C NTENT ASIA
Fixed line subs (2021)...............
Satellite TV H/H penetration............ 61.7% Terrestrial TV H/H penetration............. 41% Cable TV H/H penetration................. 8.6% IPTV H/H penetration.......................... 3.6% DTT TV ratings (Dec 2022): - CH7................................................... 1.206 - 3HD.................................................... 0.861 - One................................................... 0.781 - Mono29............................................. 0.642 - Workpoint TV.................................... 0.634 - Thairath TV........................................ 0.572 - Amarin TV......................................... 0.514 - CH8................................................... 0.269 - True4U............................................... 0.252 - MCOT9HD......................................... 0.147 - NationTV........................................... 0.143 - PPTV................................................... 0.143 - GMM25............................................. 0.109 - JKN18................................................ 0.087 - TNN.................................................... 0.038 - NBT..................................................... 0.030 - T Sports 7........................................... 0.027 - CH5................................................... 0.013 - Thai PBS............................................. 0.000 Terrestrial TV advertising expenditure (THB, December 2022)........... 4.861 billion - Variety HD............................. 3.049 billion - Variety SD.............................. 1.635 billion - News......................................... 140 million - Public......................................... 37 million
Mobile phone subs (2021)..... 59.98 million
4.72 million
animation, news and movies. More than 90% of the content is produced inhouse. RS also owns and operates four satellite channels: Channel 2, Sabaidee TV, YOU Channel and Sun Channel. Local co-production partners include JSL Global Media, Kantana Group and Happy Together.


Channel 9/MCOT HD
Channel 9 is owned/operated by the Mass Communications Organisation of Thailand (MCOT), a former state enterprise under the Office of the Prime Minister. The 24-hour general entertainment schedule is 70%+ in-house content with some international programming, including BBC. In 2014, MCOT began broadcasting two digital terrestrial channels – MCOT HD and MCOT Family (aka MCOT 14). MCOT Family was pulled in Q3 2019 after MCOT returned its DTT licence. MCOT is also involved in radio and online news.
GMM 25 SD
Thai media conglomerate GMM Grammy launched GMM 25 SD in May 2014. Key genres are series and varieties, including romcoms The Three Gentlebros and Unidentified Mysterious Girlfriend; thriller Homeschool; and BL comedy Star & Sky. GMM's TV production/talent agency arm, GMMTV, flies the flag for the country's use of soft power around the world, with BL shows such as ContentAsia Awards winner
Bad Buddy Series
Mono29 (SD)
Mono Group, which secured its digital TV licence (variety SD) in 2013 with a bid of THB2,250 billion/US$71 million, launched Mono29 in April 2014. The 24-hour station offers local and international content, including drama series, movies, animation, game shows, variety, news and sports. Foreign content buys included Chinese-Hong Kong action-adventure mystery film Detective Dee: The Mystery of the Phantom Flame, U.S. crime comedy Masterminds, and Japanese family movie What's For Dinner, Mom?
Nation TV
Nation Multimedia Group (NMG), established in July 1971 as an English-
language daily newspaper, owns and operates eight businesses. These include 24-hour SD commercial digital terrestrial TV channels – news Nation TV ( aka Nation 22).
NBT
NBT is a 24-hour news/information channel and a division of Thailand's Public Relations Department. NBT was established in 1985 with THB300 million/US$8 million from the Japan International Cooperation Agency (JICA) and began transmissions in 1988.
One 31 HD
Seven-year old nationwide channel
One 31 HD offers a diverse programming slate that includes dramas, news, sitcoms, game shows and variety shows, including romcom My Sassy Princess: Cinderella and variety/game shows Super Match and Idol Game.
PPTV HD36
Digital terrestrial station PPTV HD36 was
established in April 2014 by Bangkok Media and Broadcasting. Today, the freeTV station schedules 31% of its broadcast schedule with news content. The rest of the offerings are variety shows (21%), sports (21%), and drama/series (15%). Foreign content buys included Chinese fantasy supernatural series The Legend of Chusen and period romcom Cinderella Chef
Thai PBS
Thai PBS, launched in Jan 2008, carries predominantly local/in-house content ranging from documentary, kids to lifestyle, variety shows and sports content. Thai PBS, which began digital transmissions in April 2014, is also a network/service provider for other Thai DTT channels.
Thairath TV
Thairath TV, a variety HD channel by Triple V Broadcast, launched in April 2014 with a 50:50 news/variety schedule. The digital terrestrial licence runs for 15 years until 2029.
71 C NTENT ASIA
Royal Doctor (aka Mor Luang) premiered on 21 March 2023 on BEC-owned terrestrial broadcast service Channel 3 in Thailand with simultaneous releases on Netflix (Thailand, Cambodia, Laos, Myanmar, Vietnam) and on Viu (Malaysia, Singapore). Directed by Chudapha Chantakett (My Forever Sunshine) and Piya Sawetpikul (Thong Ek: The Herbal Master, the new fantasy/time-travel romcom is about a medical student from today's 5G era who is mysteriously swept back to King Rama III's reign – the golden era of Thai traditional medicine. The 20x70-mins drama stars Kimberley Anne Woltemas (Thong EK: The Herbal Master) and Mario Maurer (Bad Romeo).
Workpoint TV (Channel 1)
Workpoint TV, established in April 2014 by local production house Workpoint Entertainment, is a general entertainment channel offering drama/soap opera, game shows and variety programmes, among others. The 24-hour station also acquires foreign content. Foreign content acquisitions included Japanese comedy/ youth Maruko, and a local remake of Korea's dating format, You Are My Fantasy
Subscription TV
3BB GIGATV
3BB TV is an IPTV service by Triple T Broadband, a subsidiary of Jasmine International in corporation with Thai's Mono Group and Korea's KT. 3BB TV went live at the end of November 2020 with a total of 66 channels. Today, the service offers 70+ channels, with monthly fees starting from THB590/US$17.30 plus internet connection and regional streaming services HBO Go and MonoMax. Triple T had 2.4 million broadband subscribers in June 2022. In July 2022, Advanced Info Service (AIS) announced that it was acquiring Triple T Broadband for a consideration of THB19.5 billion/ US$571 million (99.87% of total paid-up shares) from Jasmine International. The deal is expected to be completed by the second quarter of 2023.
Advanced Innovation (Thai AI)
Thai satellite operator, Thaicom, provides broadband network, content services and satellite dish/set-top box sales via DTH subsidiary Thai AI (formerly DTV, established June 2009), which carries more than 47 SD/HD channels.
AIS Playbox
AIS'IPTV platform, AIS Playbox, offers linear TV/VOD, as well as access to streaming services such as Disney+ Hotstar, Viu and beIN Sports, via the AIS fibre broadband network. AIS also offers fibre broadband services, starting from THB599/ US$17.50 a month for the 500 Mbps connection plus AIS Play Family and Viu Premium packs. All AIS fibre subscribers receive free AIS Playbox set-top box.
Good TV
Prepaid DTH platform Good TV (formerly FreeView HD, launched in 2015), targets Bangkok/large cities. Monthly subscriptions cost from THB990/US$29.
PSI
PSI launched in 1989 as a free-satellite TV provider, and was recognised as a pay-TV operator by regulator, the NBTC, in 2014.
TOTiPTV
Thailand's state-owned telco, Telecom of Thailand (TOT), launched IPTV platform TOTiPTV in Oct 2012 for TOT broadband subs in the Bangkok area. The service rolled out nationwide in Jan 2013. Monthly subscriptions start from THB150/ US$4.40 for 70+ TV channels.
TrueVisions/TrueID
TrueVisions operates a pay-TV platform with 200+ channels, including must-carry digital terrestrial channels to 3.2 million subscribers, of which 1.5 million were paying subscribers, at the end of 2022. TrueID, which is managed by TrueVisions' True Digital group, offers content via its TrueID TV box and TrueID+ app/portal. The TrueID+ services cost THB59/US$1.70 a month or THB599/US$17.50 a year. TrueID had 46 million monthly active users (Dec 2022). True also had 33.8 million mobile subscribers and 4.97 million broadband users (Dec 2022).
Vietnam
In numbers
Source: Vietnam's General Statistics Office (population 2021, households 2019, internet in 2021), Ministry of Information and Communications (broadband/mobile b/b in 2021, mobile in 2020), Vietnam's Central Committee for Propaganda & Education (TV/households, 2018), Authority of Broadcasting, Television and Electronic Information (pay TV/OTT in 2022)
Free TV
Hanoi Radio Television
Hanoi Radio Television started broadcasting in 1979, and today operates two free-TV channels – Hanoi TV1/H1 (news/ current affairs) and Hanoi TV2/H2 (entertainment) – and cable TV service, Hanoi Cable Television (HCaTV).
Ho Chi Minh City Television (HTV)
HTV operates two analogue channels
– HTV7 (entertainment) and HTV9 (educational/info) – and four digital channels – HTV1 (public info), HTV2 (general entertainment), HTV3 (kids) and HTV4 (science/ education). An active buyer of international formats, HTV has commissioned, among other formats, NBCU's dancing competition Dancing With Myself (aired in Nov 2022-Feb 2023); Banijay Rights' game show First And Last (April-August 2022); Thailand Workpoint's talent show The Rapper S2 (Oct 2021-Jan 2022), and variety show Running Man Vietnam S2 (Sept 2021Jan 2022). The station was established in 1975 as Saigon Television and renamed Ho Chi Minh City Television in 1976.

Vietnam Television (VTV)
National broadcaster VTV launched in 1970. VTV operates nine terrestrial TV channels: VTV1 (political, economic, cultural, social news), VTV2 (education, science, technology, news), VTV3 (sports, entertainment, economic news), VTV4 (home affairs, international news), VTV5 (local news), VTV6 (youth), VTV7 (educational), VTV8 (cultural) and VTV9 (Southern-oriented channel), as well as several terrestrial cable, satellite and regional channels, plus an international channel. VTV also has interests in pay-TV platforms SCTV, VTVCab and K+. The broadcaster continues to be actively involved in foreign format adaptations, making local versions of game show Million Dollar Minute, singing Your Face Sounds Familiar and dating show Baggage, among others.
C NTENT COUNTRY PROFILE 72 C NTENT ASIA
Population ............................... 98.5 million Households ............................ 26.87 million Avg household size ............................... 3.6 TV households ................................... 91.9% Pay TV subscribers ................... 17.3 million OTT subscribers .......................... 5.5 million OTT TV revenue........................ 1,150 billion Mobile phone subs ................ 123.76 million Smartphone subscribers .......... 92.88 million Internet subs .........................312.97 million Mobile broadband subs ............71 million Fixed broadband subs ............ 18.8 million - via FTTH ................................ 14.052 milion - via cable ...................................... 959,641
Subscription TV
AVG
Audio Visual Global JSC (AVG) launched
An Vien Television (AVG) in Nov 2011. In Jan 2016, telco MobiFone acquired 95% shares of AVG and rebranded the service as MobiTV in April 2016. In 2018, MobiTV was again renamed, to VivaTV. In Sept 2019, the contract to buy shares between Mobifone and AVG was unanimously cancelled by the two companies and AVG continues to integrate TV and telecommunication services, offering a mix of direct-to-home (DTH) satellite/digital terrestrial (DTT), mobile TV, e-commerce and mobile connection services to 63 provinces in Vietnam. In the same year, VivaTV switched back to its original brand name, AVG. Monthly DTH subscriptions cost VND30,000/US$1.28 a month for about 123 TV channels and VND60,000/US$2.55 a month for 157 TV channels. The DTT packages offer the same plans but with a lower number of channels (68 and 91).
FPT TV (FPT Thuyen Hinh)
FPT TV, a subsidiary of FPT Telecom, is an IPTV service launched in 2010. In 2013, FPT Telecom received a pay-TV licence to operate digital & analogue cable TV services nationwide. Today, FPT TV offers about 200 linear local/international TV channels and video on-demand content to over four million viewers across more than one million households in Vietnam. Basic TV pack cost from VND100,000/US$4.30 a month for subscribers in Hanoi and HCMC.
Hanoi Cable TV
Hanoi Cable Television/Hanoicab is the cable TV service operated by Hanoi Radio Television. The platform offers more than 170 SD/HD local and regional/ international channels from VND110,000/ US$4.70 a month for 60 standard TV channels. TV+internet combos start from VND240,000/US$10.20 a month for 20 Mbps internet connection.
Ho Chi Minh City Cable TV
Ho Chi Minh City Television (HTV) was established in 2003 and is operated by Ho Chi Minh City Television's (HTVC) pay-TV branch, HTV-TMS. The platform
offers a mix of local, regional and international channels covering film, music, sports, news, kids, general entertainment, science/educational and tourism/ lifestyle. One time installation fee costs VND99,000/US$4.20. Monthly subscriptions start from VND99,000/US$4.20.
K+
K+ is the commercial brand of Vietnam Satellite Digital Television Company Limited (VSTV), a joint venture between VSTV and French broadcaster Canal Overseas. K+ is a DTH satellite platform offering about 170 TV channels in multiple genres, including sports, news, general entertainment, music, movies, documentaries and kids. All international channels are language customised with either Vietnamese subtitles, dubbing or voice overs. The platform offers a full package with 170+ TV channels at VND175,000/US$7.46 a month. K+ also operates a value-added TV everywhere extension, myK+, free for subscribers using the K+ satellite dish/receiver or a K+ TV set top-box.
MyTV
Created by Vietnam Post and Telecommunications Group (VNPT), IPTV service MyTV launched in 2009 and rolled out app extension in September 2020, enabling users to use the services anytime anywhere across multiple internet-connected devices. Today, the platform offers up to 180 local and international channels and VOD content. The service also offers streaming services, such as HBO Go for VND50,000/US$2.13 a month, VTVcab for VND25,000/US$1.06 a month and Galaxy Play for VND22,000/ US$0.93 a month, as well as games and music/karaoke. Standard packages cost VND40,000/US$1.70 for 30 days (140+ TV channels), VND240,000/US$10.20 for 210 days (140+ TV channels) and VND480,000/ US$20.46 for 450 days (145 TV channels).
SCTV
State-owned Saigontourist Cable Television (SCTV), a joint venture between VTV and Saigontourist Holding Company, was founded in 1992. Television options include analogue, digital and IPTV. VOD


73 C NTENT ASIA
Cuộc đời vẫn đẹp sao (Life is So Beautiful), a story about the livelihood of workers in a poor market in the middle of an urban area, premieres on VTV3 on 3 April 2023. Directed by Nguyen Danh Dung (Cảnh sát hình sự: Đấu trí), the series stars Thanh Huong (Đừng làm mẹ cáu) as Luyen who had to pay off her husband's debt but then realised he was living happily with another woman; and Hoang Hai (Hành trình công lý) who plays Luu, a single father who works as a porter at the market.
was added in 2014. Channels are a mix of in-house, local and foreign. The company also has interests in internet and telecommunications services. Internet+TV combo DVB-T2 subscriptions start from VND220,000/US$9.40 a month for 50 Mbps connection to VND380,000/US$16.20 a month for 200 Mbps connection.
VTC Multimedia Corporation (VTC)
VTC is a state-owned company operated by Vietnam's Ministry of Information and Communications. Est. in 1988, VTC offers a variety of media access/content solutions for TV (production, broadcasting, online TV, VOD) and telecommunications (internet, VOIP, fixed line) services.
VTVcab
Free-TV provider VTV established Vietnam Television Cable Corporation (VTVCab) in 1995. VTVCab offers 180+ local and int'l channels, including news, sports, movies and general entertainment. VTVCab also operates VTVnet, which provides cable internet services. Basic monthly package costs VND157,000/US$6.70 in Hanoi.
Online/OTT
Clip TV
MobiFone Telecommunications' Clip TV streams 140 live TV channels and offers 3,000 hours of on-demand Hollywood movies and local films/TV series, along with access to HBO Go. Daily subscription costs VND6,000/US$0.25.
Danet
Vietnam's TV production/distribution specialist, BHD, launched Danet in 2016. Danet offers free content (Danet Go), SVOD (Danet Buffet) and a la carte movie rental (Danet Cineplex) on multiple devices. Subscriptions cost VND50,000/US$2.13 a month. There are also options to purchase subscriptions for three months, six months and annually.
FPT Play
FPT TV launched FPT Play in 2013, offering about 200 live TV channels (news, sports, entertainment, movies) and on demand content of local and international mov-
ies and TV shows from Europe, U.S., South Korea and China. Monthly plans cost VND66,000/US$2.80 for three devices and VND98,000/US$4.20 for five devices.
Galaxy Play
Est. 2015, Galaxy Play (formerly Fim+) by movie chain Galaxy Cinema, offers original series, local films, Asian films and Hollywood movies. VIP subscriptions cost VND650,000/US$27.70 for six months and VND950,000/US$40.50 a year. Mobile plan costs VND100,000/US$4.35 for six month and VND180,000/US$8 a year. Monthly plans cost VND70,000/US$2.98 for the Premium pack and VND99,000/ US$4.22 for the Super Viet pack.
Hplus
OTT extension of pay-TV service Ho Chi Minh City Cable TV (HTVC).
iQiyi
Mainland China's iQiyi launched in Vietnam in July 2019. iQiyi offers Chinese content with Vietnamese subtitles.
myK+

myK+ is a value-add TV-everywhere extension of DTH satellite K+ service, offered free to Premium+ subscribers.
NetHub
NetHub is the OTT extension of AVG's DTH/DTT subscription services. It offers local/international channels and over 200,000 hours of TV series, movies and sports content. Foreign content are mostly from Hollywood, Hong Kong (TVB), Korea, Thailand and China. AVG received its licence to operate OTT services in August 2021.
Onme
Onme is a video streaming platform, jointly developed by VTVcab and Viettel. The programming focus is predominantly live sporting events. The platform also offers local/international TV channels and VOD movies. Onme is offered free to VTVcab and Viettel subscribers.
Pops App/Pop Kids/Pop Kids Learn
Founded in 2007, digital entertainment network Pops Worldwide runs online video platform Pops App carrying original/
local and int'l titles from 3,000+ content partners. Pops' kids apps Pops Kids/Pops Kids Learn offer online entertainment/ learning marketplace for children/family.
TV360
Viettel Telecom launched TV360 in 2020, offering about 200 local/international TV channels, sports events and streaming services HBO Go and K+, to nearly 28 million users. Subscriptions cost from VND50,000/US$2.10 a month for the standard plan to VND193,000/US$8.20 a month for the VIP K+ HD pack. Some content are offered for free.
TVB Anywhere Vietnam
Hong Kong's TVB launched mobile streaming platform TVB Anywhere in Vietnam in 2017, offering over 5,000 hours of movies, including TVB's library titles with Vietnamese, Chinese and English dubbing and subtitles.
VieON
VTVcab launched video streaming VieON in 2016 as VTVcab ON, offering local/international TV channels and VOD content (including Hollywood movies, Korean/local) from VND69,000/US$2.94 a month for the recurring VIP plan.
Viettel TV
Viettel trial-launched Viettel TV in 2013 as Net TV, rebranded as Next TV in 2015, and as Viettel TV in Oct 2018. Viettel TV today offers more than 140 TV channels. Monthly internet+TV combo subscriptions cost VND3,000/US$0.10 a day, VND10,000/US$0.40 a week and VND45,000/US$1.90 a month.
VTV Go
VTV Go is operated by free-TV broadcaster Vietnam Television's over-the-top subsidiary, VTV Digital. The platfor m carries live TV channels, catch-up TV up to three months after broadcast, and select local drama series, kids and documentaries on demand.
WeTV
Mainland Chinese gaming/digital giant Tencent launched WeTV in Vietnam in July 2019. The platform offers Chinese content with select programmes subtitled in Vietnamese.
C NTENT COUNTRY PROFILE 74 C NTENT ASIA
Be Included!
Editorial Director
Janine Stein janine@contentasia.tv
Assistant Editor
Malena Amzah malena@contentasia.tv
Events Manager
CJ Yong cj@contentasia.tv
ContentAsia Awards
Heather Berger heather@contentasia.tv
Production Rae Yong Research
Rhealyn Rigodon iyah@contentasia.tv
Associate Publisher (Americas, Europe) and VP, International Business Development
Leah Gordon leah@contentasia.tv
Sales and Marketing (Asia) Masliana Masron mas@contentasia.tv
What is ContentAsia?

ContentAsia is an Asia-based multi-platform information resource that refines today's info-deluge into usable, digestible and reliable intelligence about video content creation, funding, financing, licensing, & distribution across the Asia-Pacific region.
To receive your regular free copy of ContentAsia, please email i_want@contentasia.tv
Copyright 2023 Pencil Media Pte Ltd. All Rights Reserved.
directory, The Big List , lists leading content distributors, channels,
broadcasters, streamers and platforms in 17 markets across Asia. The Big List is distributed digitally to ContentAsia 's full database and online at
For more information, please contact... contentasia www.contentasia.tv
Gordon E: leah@contentasia.tv Tel/Whatsapp: +1 310 926 6761 ASIA PACIFIC/MIDDLE EAST
Masron E: mas@contentasia.tv Whatsapp: +65 9152 8164
E: cj@contentasia.tv Tel/Whatsapp: +60 16 766 3901 2023 C NTENT ASIA
ContentAsia's
operators,
www.contentasia.tv
AMERICAS/EUROPE Leah
Masliana
TAIWAN/CHINA CJ Yong