PLUS
CHASING DREAMS
OUTSTANDING TEACHER
CAMP LISTINGS
CALENDAR & EVENTS
MEMPHISPARENT.COM 2023
Mental Health Shouldn't Be on Summer Break
Summer Autism Program
for Ages 5 to 17
The Brunswick Day Program is an Intensive Outpatient Program for children and adolescents with high-functioning autism. The day program runs from June 12 through July 14 and is designed for elementary, middle and high school students.
• Held Monday through Friday (except July 4) from 9 am to 2 pm.
• Students may attend one week or any number of consecutive weeks.
Our pattern-based curriculum can include:
• Social skills development
• Sensory motor integration skills training
• Educational/learning skills
• Provides a supportive environment designed for learning.
• Lunch will be provided.
• Study skills/adaptive classroom behavior
• Activity/recreational therapy
Is your child struggling with depression or anxiety?
Now is a great time to seek treatment
When kids are out of school, they can take this opportunity to work on enhancing their coping skills. Our structured outpatient programs are offered five days a week and can give students the extra behavioral support they need.
Program components can include:
• Recreational and experiential therapy
• Cognitive Behavioral Therapy and traumainformed programming
• LGBTQ+ track • Co-occurring mental health & substance use disorder programming
• Focus on self-harm and suicide prevention
• Academic tutoring (optional)
For more information on how our program can help improve mental health over the summer months, visit lakesidebhs.com.
For more information, contact Marceia.Ashe@uhsinc.com or call 901-373-0931.
2911 Brunswick Road | Memphis, TN 38133 901-377-4733 | lakesidebhs.com
Physicians are on the medical staff of Lakeside Behavioral Health System, but, with limited exceptions, are independent practitioners who are not employees or agents of Lakeside Behavioral Health System. The facility shall not be liable for actions or treatments provided by physicians. For language assistance, disability accommodations and the nondiscrimination notice, visit our website. Model representations of real patients are shown. 230002-0580 3/23
HONORING
OUR STAFF
Editor Erika Cain
Art Director Neil Williams
Advertising Art Director Christopher Myers
Account Executives
Michelle Musolf, Sloane Taylor
Production Operations Director
Margie Neal
Calendar Editor Abigail Morici
Social Media Coordinator
Kristin Pawlowski
Editorial Interns
Krishnav Manga, Risha Manga
Erika Cain STATEMENT
20 CAMP GUIDE
A list of local offerings to kick-start your search. Compiled by Memphis Parent staff
26
CHASING DREAMS
Dealing with sleep regression just needs a little love.
By Jon W. Sparks
Memphis Parent is published by Contemporary Media, Inc.
CEO Anna Traverse Fogle
COO Margie Neal
Director of Business Development Jeffrey A. Goldberg
Special Projects Director Molly Willmott
Controller Lynn Sparagowski
Digital Services Director Kristin Pawlowski
P.O. Box 1738, Memphis, TN 38101 p: 901.521.9000 • f: 901.521.0129
Memphis Parent strives to provide information of value to all who are invested in our children's future.
Send advertising queries to: margie@memphisparent.com memphisparent
2 MAY 2023 MAY 2023 6 901 FUN Barbecue, carousels, and summer fun! 8 DEAR TEACHER Teachers answer parents' questions 10 SPORTS The importance of mental strength 12 OUTSTANDING TEACHER Celebrating unsung heroes
DAD LIBS How COVID-19 still shapes our lives
CALENDAR AND EVENTS Family-friendly fun for months to come HONORING REAL-LIFE SUPERMOMS DEPARTMENTS
28
29
memphis-parent visit us at memphisparent.com
REAL-LIFE SUPERMOMS
OF PURPOSE:
Business moms share views on balancing work and motherhood. By
Cover Photo Courtesy Yancy Villa
14
OOH, THE JOY OF SUMMER!

"Summertime…and the livin' is easy." A melody I can listen to quite often when I want to reflect on the feeling of life's possibilities. Many artists have covered the popular aria , but my favorite rendition has to be that of Ella Fitzgerald and her elegant approach of setting the tone to "take me away" - to a vacation resort, that is.
Music can definitely set the mood for the season, and boy, parents are certainly ready for the summertime - long months of nature's playground of growth and prosperity, the sky's clearest days of dancing birds, sand gripping your toes, heat tugging at the skin, and luggage tightly organized and ready to take flight. At least that's what we envision in our minds when we drift off in carline. Suddenly, we're brought back to reality and realize, "Oh my goodness, I haven't signed my child up for summer camp!"
The point is, as parents, we like to consider the summer as a time to retreat from the school-year hustle of science projects, math homework, and softball practice - at least the kiddos do - and spending more moments connecting with family through quality time and revitalization. Of course, summertime is not only for getaways (unless you're a mom, ha!), but also a time where the littles get excited about exploratory learning, art, and adventure, which by the way, we've shared a ton of resources in this issue's Camp Guide and on our website.
While we're on the subject of revival, be sure to check out our celebration-ofmothers feature, where we share a snapshot from the world of real-life supermoms and the never-ending race to balance "working" motherhood. Motherhood isn't always
glamorous and certainly not prejudice to extending life's challenges, but the brilliance of these moms is magnified because of their consistent diligence to conquer.
Before I go, I truly appreciate the warm welcomes I've received thus far from the community and friends, and look forward to gracefully carrying the torch that Shara Clark, former MP editor, has passed on to me. I'm most excited in continuing the advancement of this publication and impacting others with stories we build together as parents.
Catch you later,
Erika Cain Editor
Summer should look like this...and it can at St. George's! Make this the summer your child discovers the arts, hones athletic skills, explores the great outdoors and so much more. With nearly 100 full- and half-day camp options, there is something for kids of all ages (PK-12)—all summer long. Before and aftercare are available.
Reserve your space today!
4 MAY 2023
EDITOR'S NOTE
at St. Georges s u m m e r ' Summer should look like this. sgis.org/summer Tutoring for Success Over 30 years helping students learn Pamela Palmer, M.S., M.A., Ed.D. 901.331.6082 • pam@pamelapalmer.com NOW TUTORING ONLINE Math — Pre-Algebra, Algebra I, and Geometry ACT, SAT, GRE, PRAXIS, ISEE and more "Students Learn to Succeed"
Trusted Programs for Children
Arthur
Wild Kratts
Peg + Cat
Molly of Denali
Ready Jet Go!
Daniel Tiger's Neighborhood
Stream at wkno.org and the WKNO App
Nature Cat
MEMPHIS IN MAY INTERNATIONAL FESTIVAL
This annual festival brings the world to Memphis and Memphis to the world, and this year, it is saluting Malaysia through cultural events and performances, educational experiences, museum and gallery exhibits, films, luncheons, and the Memphis in May International Festival Gala.
Memphis in May runs May 1 - 31, at various locations
MAY
6 • Saturday
Memphis Libraries Comic Con
Memphis Public Libraries introduces its firstever Comic Con, where guests of all ages can hear from legendary comic creators, meet with artists and vendors selling their wares, participate in cosplay contests and trivia contests, and enjoy arts and crafts.
Benjamin L. Hooks Central Library, May 6, 11 a.m.-3 p.m.
12 • Friday
Memphis Greek Festival
Cue the groans from children as parents inevitably evoke the phrase, "It's all Greek to me," at this family-friendly festival. With scrumptious Greek food, tours of the Annunciation Greek Orthodox Church, live music, artisan booths, and activities for kids, you won't want to leave.
Annunciation Greek Orthodox Church, May 12-13
19 • Friday
Blu City Fair
This fair isn't blu ng when it comes to fun and excitement. You'll be entertained with a majestic thrill show, rides galore, fair food, and an all-day petting zoo for all you party animals. Liberty Bowl Stadium, May 19-29
20 • Saturday
Cooper-Young Garden Walk
Let the good times roll at this garden stroll. Selfpaced and self-guided, this tour allows peeks into over 100 private gardens and businesses, visit with speakers at demonstrations and educational booths, shop from botanical art vendors, live music, and more.
Cooper-Young historic district, May 20-21
JUNE
1 • Thursday
Memphis Italian Festival
In addition to a Spaghetti Gravy Contest and a few other food-related competitions, the festival will have musical performances along with games, arts and crafts vendors, activities, and, of course, tons and tons of great food.
Marquette Park, Thursday-Saturday, June 1-3
9 • Friday
Mary Poppins
Practically perfect in every way, this production brings all the magic of Mary Poppins to the stage. Theatre Memphis, June 9-July 2
17 • Saturday
Juneteenth Festival
The 30th Annual Memphis Juneteenth Festival promises to celebrate African-American culture, food, entertainment, and the overall significance of the holiday.
Health Sciences Park, June 17-18
22 • Thursday
Disney's Frozen
Watch the story of Elsa and Anna come to life on the Orpheum stage.
Orpheum Theatre, June 22-July 2
JULY
1 • Saturday
All-American 4th of July Weekend
In honor of the holiday, Graceland will host several special events and parties, and the iconic Graceland Mansion will be beautifully lit in red, white, and blue all weekend long.
Graceland, July 1-2
6 MAY 2023 6 MAY 2023
901 FUN
Barbecue, carousels, and summer fun!
1ST - 31ST
Photo courtesy Memphis in May, World Championship Barbecue Cooking Contest Illustration © Vectomart Dreamstime.com
MAY
MEMPHISPARENT.COM 7 2023 SUMMER CAMPS CREATIVE • ATHLETIC • ACADEMIC May 30-July 26 • www.woodschool.org At Regional One Health, we are advancing cancer care through world-class expertise and personalized support. Our multispecialty oncology team is there for you so you can enjoy being there for the people you love. A new kind of cancer care. A new kind of cancer care. regionalonehealth.org
By Marge Eberts and Peggy Gisler
WAYS TO IMPROVE GRADES
We just got our sixth-grader's semester report card. His grades have declined to mostly C's from all B's last year. Is there any simple solution to get him back on track?
— Want to Know
The first place to start is by talking with your son to get his input on why this happened. This could go a long way to a solution. Next, talk to his teacher. You want to make the following points:
• You are concerned because your son's grades have gone from B's to C's.
• You want to work closely with the teacher to solve your son's problem.
• You would like to know exactly what the problem is.
• You want to know what can be done to resolve the problem.
• You would like to receive regular reports on the progress your son is making in raising his grades.
Somehow , parents have gotten the idea that any time things don't go well at school, an entire battery of tests should be administered. This is really only true for
the small percentage of children who are learning-disabled or those whose problems truly puzzle their teachers.
An experienced teacher can often see that only a few simple steps are needed to help good students get back on the track to better grades. Problems can often be eliminated by a couple of help sessions with a teacher, some special drill or assistance from parents, or even help from a classmate. For example, if your child has fallen behind in math because he hasn't really caught onto a new skill. The teacher may decide to reteach the lesson, or you could reinforce the learning of this skill at home, and the child might also get help from a classmate or tutor. Just don't wait until your child is thoroughly frustrated and discouraged to do something about the problem.
SILENCING THE OVERLY TALKATIVE
Her teachers complain that my fifthgrader tends to visit or talk in class rather than listening to what is going on. This not-new habit is resulting in lower grades this year. How is it possible to break this bad habit?
— Intervention Needed
Teachers do become frustrated when students are not listening in class. Listening is a real information provider. Did you realize that 50% to 75% of students' time in the classroom is spent listening to the teacher, other students, and audio media presentations? Now that your daughter's grades are being affected, it is time to work with her about curbing her talking in class.
Try to find the reason she talks so much in class. Is it boredom, sitting by a talkative friend, or to get attention? By finding out why, you can begin to prevent and address her behavior. The next step is to ask her how this problem can be solved. If she can't come up with any solutions, you can suggest some: changing her seat, writing down what she is going to say instead of talking, and clasping her hands together. The most satisfactory solution, of course, is for her to come up with ways she can curb her excessive talking in class.
Do observe how your child handles conversations. If she is an interrupter, practice having back-and-forth conversations with her. 
Parents should send questions and comments to dearteacher@dearteacher.com. To learn more about helping children succeed in school, visit the Dear Teacher website. ©Compass Syndicate Corporation, 2022
STUDENT
8 MAY 2023 DEAR TEACHER

Marker Photo © Inbj Handwriting Illustration © Sergeypykhonin Dreamstime.com
Speech Bubble Illustration © Aliona Zbughin Dreamstime.com
SUMMER CAMP ESSENTIALS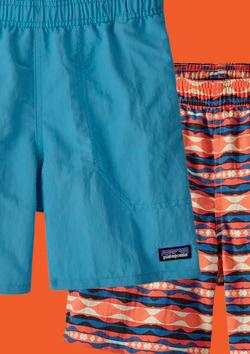 5245 POPLAR AVE. & 1710 UNION AVE. OUTDOORSINC.COM
June 26-30 or July 24-28 / 10 - 11:30 am
Peter and the Wolf Camp
Ages 3-5
July 10-14 / 10 am - 1 pm
Musical Theater Camp
Ages 6-11
Ages 3-11
2023 camps
July 10-14 / 1:30 - 4:30 pm
Anansi and the Sky God Camp




Ages 6-11
July 17-21 / 10 am - 1 pm or July 24-28 / 1:30 - 4:30 pm
Peace, Love & Hip Hop Camp
Ages 6-11
July 17-21 / 1:30 - 4:30 pm
Versatile Dance Camp
Ages 6-11
All camps conclude with a performance for family & friends!
For more information call 901.726.9225 or visit newballet.org Located in the heart of Cooper-Young
MEMPHISPARENT.COM 9
Patagonia Boys' P-6 logo T-Shirt atagonia
Patagonia Kids' Baby Baggies Shorts atagonia
Chaco Kids' Z/1 EcoTread Sandal haco
Patagonia Boy's Baggies Shorts - 5" atagonia
Patagonia Boys' Capilene Cool Daily T-Shirt
atagonia
Teva Kids Original Universal Water Sandal eva Sandal
Gaining fitness and strength is critical, but mental fortitude is the secret ingredient to sporting success. Ask anyone who has participated in youth sports, in anything from a rec league to college athletics: there are lots of people bursting at the seams with talent. But without the right mindset, that might not be enough. Maintaining composure in high-pressure situations can be the difference between success and defeat.
In a previous column, I wrote that it's okay for sports outings to simply be fun and games for some kids, a way to let off steam and nurture friendships with schoolmates and peers. In fact, the "fun" side of the equation is key when trying to impart the right skills at a young age. When kids are taking their first steps into organized sports, the early focus is never going to be on performance. (I think we all remember swarms of 5-year-olds singlemindedly chasing a basketball or soccer ball with manic glee). Rather, the focus should be on creating the right mindset.
Positioning practice as a "fun" place to be solves some early problems. If the kids
want to be there, that makes next steps so much easier. Coaches can start to find the optimal way to "activate" their kids, or ensure they have all the right mental tools to show up for gameday in the best state of mind for success. After all, athletes simply will not be able to perform to their peak levels if the confidence isn't there. From my time coaching elementary school soccer, that cut both ways. Kids who made an early impact, perhaps having scored a goal in the first half, would be buoyed for the rest of the game; they could do no wrong, strong in the belief that everything they did would work out. On the flip side, if another kid had been struggling, it was really difficult to pull them out of their slump. Unable to perform with the joy they held at practice while playing around with their friends, they cast a sullen figure that just wanted the day to be over.
So what's the best way to avoid a crestfallen player? There's no simple answer. Every athlete is different, and it can be even trickier when working with young kids. But that's where practice comes into play. Again, it's important to stress that performance shouldn't be the main focus during the first steps into sports. But what coaches
By Samuel X. Cicci
(and parents) can do is start constructing the right mental building blocks for when pressure and intensity do start to ramp up. One simple phrase that we hear a lot is "game face on." Utilizing a "game face" is a way for kids to don their sporting persona during a match, a sign that they're ready to play and do their best. It might just seem like lip service, but having that persona crafted early can help teach athletes about what kind of player they want to be.
A coach or parent can sit down with an athlete and ask them a few questions. What would their dream game look like? If they could play any way they wanted, how would that manifest on the field? After visualizing that, have them take the time to reflect on some of the games they've already played. Which performance did they think was the best? Which game did they have the most fun playing? All of these questions can help them start to form a picture of who they want to be on the field or court. Have athletes try on the game face during the next practice or game. Ask them how it felt, and whether it's something they'd like to continue with. Finding the right fit can be crucial, and create a more positive overall experience.
Once the game face is on, practice can be dedicated to honing the fundamentals. It's not super exciting on paper, but it's one of the best ways to stave off a lack of selfconfidence or negative thoughts. Those pesky bad thoughts always creep in during a game, things like why did I miss that pass, or why can't I play today. With a solid on-field persona and a reliable stable of fundamentals to fall back on, those problems are minimized. When the foundation for your skillset is already in place, you can rely on muscle memory and know-how to keep pressing forward, even if it's not your day. As athletes get older and become increasingly competitive, having the right mental skills to cope can make a world of difference. 
10 MAY 2023 10 MAY 2023
SPORTS
Memphis Parent wants to highlight the region's top student-athletes. Know a rising sports star? Submit your nomination at memphisparent.com/playbook.
Mental strength can make all the difference, even in youth sports.
Photo © jatocreate | Pixabay
MEMPHISPARENT.COM 11 • Free tour — open to the public, all ages welcome. • Five wonderful gardens, differing in design, style, size, and features. You will be inspired with ideas to create your own garden oasis. • Plant lists, labeled plants, educational displays and garden docents will enhance your visit. • Garden experts on hand to answer any gardening question. • Plein Air artists creating original works of art in each garden. memphis area master gardeners —present through our garden gates Saturday, June 3 from 9 AM – 4 PM. " " For more information, including directions, visit MemphisAreaMasterGardeners.org 901-752-1207 To be held rain or shine.
KENNEDI INGRAM

Kennedi Ingram, preschool teacher at Germantown Baptist Learning Center, began working with children about four years ago at the start of her young adulthood. She believes it is an enriching experience and a calling to positively impact the lives of children for years to come.
"I've learned and grown so much. As a teacher we assume we're the only ones doing the teaching, but kids are teachers too," says this month's outstanding teacher, Kennedi Ingram, preschool teacher at Germantown Baptist Learning Center. "You learn a lot by paying attention to them."
Working with kids can be an enriching experience, especially if you are passionate about education and making a difference in the lives of young people. Ingram has been working with kids since she was 18, and is now 22. Ingram offers powerful insight when she suggests that children have much to offer regarding knowledge and wisdom and that, as adults, we can learn a lot from them.
For many, landing their first job can mark a significant milestone. For Ingram, that milestone was achieved when she began working at her aunt's daycare, a place she also frequented as a child. This experience left a lasting mark on her life, shaping her both personally and professionally. This experience sparked a flame within her and helped her to realize that working with children was her true calling, and a profession she was deeply passionate about. Her time at the daycare only strengthened her passion for this profession, catalyzing her future career aspirations.
Every moment spent nurturing and educating them brings a sense of fulfillment and purpose to her life. She cherishes the opportunity to shape young minds and provide them with a safe and nurturing environment where they can learn and grow.
"I love doing lots of free play/learning," says Ingram. "Of course, we go by the curriculum, but when we have the time, I love to see where they best operate. Within that, you're able to see where a child thrives the most."



Ingram envisions establishing her own daycare center, reflecting her commitment to child care and education. She aspires to have the same level of fulfillment and happiness she has experienced in her profession so far and intends to keep contributing positively to children's lives for many more years.

"Of course, there are bumps in the roads, but I wouldn't want to be anywhere else," Ingram says. "Seeing my kids happy motivates me. Seeing them become more open and vulnerable because they trust me keeps me going!"
The parents describe Ingram as an outstanding teacher who shines like a bright light in the lives of her students. They believe
she genuinely loves and cares for them deeply and takes the time to understand each child's unique needs and strengths to help them grow, learn, and thrive. "I have seen remarkable progress in my own child's social skills, listening abilities, speech, and more since being under Ms. Kennedi's care," says a parent. "Despite being the youngest in the group, my child has flourished under Ms. Kennedi's guidance and support." The parents feel grateful for Ingram's presence in their child's life and acknowledge her as a valuable contributor to their child's growth and well-being. They have confidence in Ingram's capacity to maintain an unwavering commitment towards the growth and advancement of the children.
"Seeing my kids happy motivates me," says Ingram. Spending quality time with the students, bonding through play, and fostering connections, is truly fulfilling to Ingram. When the situation calls for it, she finds herself easily slipping into a childlike mindset and sharing hearty laughs with them. "I love to laugh, and they make it easier," says Ingram. 
12 MAY 2023
OUTSTANDING TEACHER by Krishnav Manga
We want to shine a light on your child's teacher, or even a teacher who made a difference in your life. Submit your nomination today by emailing teacher@memphisparent.com.

MEMPHISPARENT.COM 13
Motherhood. A never-ending process of love, grace, wonder, and bravery - topped with a lot of fearlessness and vigor.
Being a mom is one of the most important and trusted roles where you are expected to be a master-level expert without prior knowledge, training, or even a degree for that matter. Moms are charged with raising and nurturing children to equip them with everything they need to be successful and valuable in their own life and the world around them. It is an expectation that far exceeds a daily planner and post-it notes.
Moms are no strangers to multitasking from sun-up to sun-down with the hope of being rewarded with a good night's rest, only to press repeat all over again. Often, though, they do it without thinking twice about their own needs.
We asked five local moms to share their experience of motherhood - the good, the bad, and well, the not-so pretty. These moms have been influential in the Memphis business community and - while not at all perfect - have certainly proven their diligence in working to balance it all: faith, family, work, and even adventures in between. They express how being intentional about taking care of "self" has proven to be a factor that keeps them going strong.
Yancy Villa, a socially engaged artist and civic design consultant, has been an impactful voice and advocate seeking to create awareness, engage in conversation, and encourage action on issues of social justice, equity, and community prosperity. "I am grateful for having the privilege to dedicate the majority of my time to raising my children, often resulting in my professional career moving to the back burner," says Yancy. She is founder of YancyArt and a mom of three teens - Anna (18), Carolina (16), and Santiago (14).
Yancy is very grateful to be a mom and feels motherhood has been rewarding beyond her imagination. "It blows me away to see how kind, strong, self-motivated, independent, and socially responsible they've become as teenagers," says Yancy. The most challenging period of motherhood for Yancy (hands down) has been her divorce. "It has been a very rough period in our lives
14 MAY 2023
FEATURE
Photo Courtesy Yancy Villa Sticker Illustrations © Pavlo Syvak | Dreamstime
Local business moms share views on overcoming challenges and tips on celebrating motherhood.
By Erika Cain
but we are working through challenges and seeking happiness in a different dynamic," says Yancy. "My love for them as a mom will always be there; the love of their father for them will always be there."
Yancy believes mothers have the instinct for sacrificing themselves - health, sleep, girls' night out - to ensure everyone in the family is okay. "But, that's not sustainable," she says. "Ten years ago, I had multiple jobs to make ends meet, studying for my second master's degree, and training for a marathon. Eventually, my body couldn't handle it." Suffering from two episodes of body paralysis in three months, her doctor insisted she slow down and focus on her health. Yancy has since implemented major changes in her life to include exercise, therapy, and meditation - a practice she learned from friends in India.
Like most moms, Yancy is in constant search for balancing work and family. "Motherhood gives me energy and another reason to work hard," she says. "Just knowing I did the best I could with all the strength and love I was able to give each day," is what keeps her grounded in self-worth.
Christina McCarter is a local food business entrepreneur and founder of Feast & Graze, Craft Food and Wine Festival, and City Tasting Box. She loves serving and bringing people together over good food, and is the proud mom of nine-year-old, Elijah. Her proudest journey of motherhood is "finding this new balance and new way of living," she says. "We don't have a very traditional life, so accepting that, and making our own path is something I'm most proud of."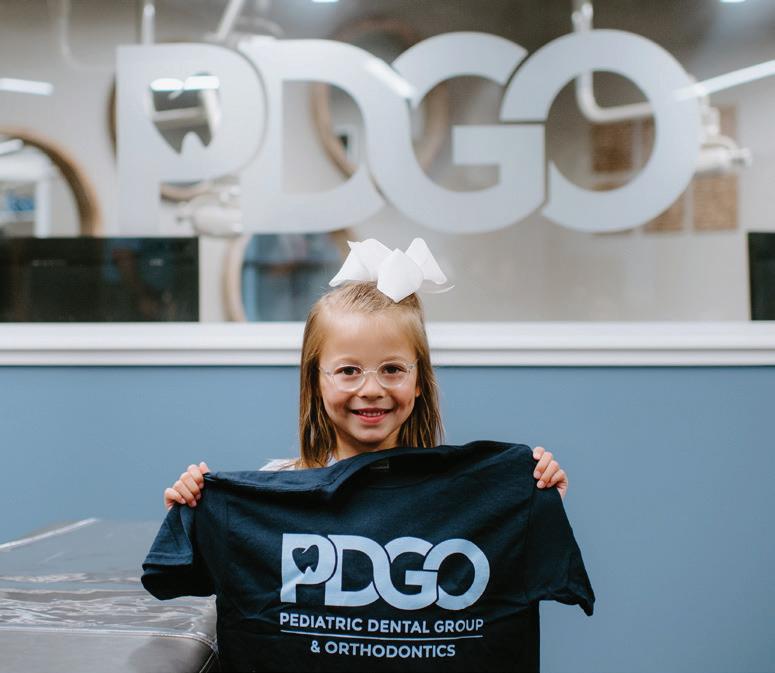 MEMPHISPARENT.COM 15
Loving ourselves first allows us to thrive and give all we are to our children. We must be strong for us, our children, and our community.
WE OFFER FREE EXAMS FOR CHILDREN UNDER 2 www.pdgosmiles.com 3 LOCATIONS TO SERVE YOUR FAMILY! GERMANTOWN ● OLIVE BRANCH ● SOUTHAVEN Germantown 901-363-8191 Southaven 662-349-3838 Olive Branch 662-470-4919
— Yancy Villa
The most challenging season of motherhood for Christina was the infancy stage. "Wow, I don't know how God saw me fit, but He did," says Christina. "I have family that look at Elijah and me, to this day and think, wow, she really did it, and she did it her way!" Christina's main focus is "continuously trying to make sure our son is healthy - physically and mentally." She also believes in the importance of moms checking in with their overall health and wellbeing. "Listen to your body," she says. "If you aren't okay, no one in your house will be okay."
Christina stays grounded in self-worth by knowing the value she adds to the family and partnership. "My family is a representation of me," says Christina. "Soon, my son will create his own identity in this world and to know I am adding doses in there is awesome!" Christina tends to be her biggest cheerleader as a mom. "I will always cheer for myself louder than anyone else," she says. "If I don't, then I'm relying on humans to treat me better than I even treat myself."
As a passionate entrepreneur, Christina gives credit for her business success to being a mom. "As a business owner, I wouldn't be here if it wasn't for motherhood," says Christina. "Learning how to talk to my son allowed me room to learn how to be a leader. If I was doing this just for me, I don't know if I would be trying to reach my highest level."
Amy Speropoulos is a veteran in TV news
and communications. She currently serves as a news anchor for WREG, writer at Hope Church, and director of communications at New Hope Christian Academy. She is a mom to three girls who are her pride and joy - Hailey (16), Ashlyn Kate (14), and Scottie Lea (11). As a mom, Amy juggles a variety of things including working with organizations pursuing the work of Jesus Christ. She serves on many boards and is involved with animal advocacy.
Amy is proud her daughters love Jesus, and have a genuine love for others. "I am most proud that they have listened to those who have gone before them and have a fierce desire to help other people," says Amy. The most difficult part of motherhood for Amy is balancing work, parental duties, and being a mom to three girls. "I have to intentionally
carve out time to be with my girls, to be present and active," says Amy. "The only way I can do this is to put my phone down and disconnect. I am fortunate to have a job now where I can spend more time with my girls, but it is still a challenge because I am hardwired to work."
Amy tries to be intentional and observant by engaging in self-care. "I am bad about taking care of myself," says Amy. "I rarely carve out time to be with girlfriends. I do, however, carve out time to stay sober. I am passionate about this time, because I have to work at it." As for multitasking, Amy asked, "How many times have you had an entire conversation while giving advice to your daughter, painting your fingernails, doing laundry, cooking dinner, responding to work emails, and texting your own mom?"
Amy feels motherhood has made her bold, confident, and passionate to speak up, stand up, and take up for other people. "Being a person of good character means you don't have to be recognized for acts of kindness," says Amy. "Sometimes simply smiling at someone is an act of good faith and words of kindness and affirmation go a long way."
Kristi Kloos is owner of Frost Bake Shop and mom of 10-year-old, Anna. Kristi, along with husband, Bill Kloos, run three Frost storefronts in Memphis, Collierville, and Lakeland, and she certainly has her hands full at the start of dusk. Kristi constantly
16 MAY 2023
FEATURE
Photo Courtesy Jennifer Purnell
Photo Courtesy Christina McCarter
Photo Courtesy Amy Speropoulos
By Erika Cain
MAKE

M A K
balances being a mom who runs a business and staying present and available for her daughter's needs. "My daughter's love language is 'quality time,' so I know how important it is for her well-being that we are present and available," says Kristi.
Kristi is thankful for the opportunity to be a mother which didn't seem to be a likely chance due to infertility issues. "After two IVF attempts, I am grateful to have been able to even have a child," says Kristi. "She is a gift." The most challenging times of motherhood for Kristi have been "any time we open a new store," she says. "It pulls me away with many late nights, long hours, and my attention is there and not at home. I try to include my daughter as much as possible so she feels like she is a part of it."
Finding time for herself in the mornings (before others wake) has helped Kristi keep a focused mindset. "That is my time with my books, coffee, and my 'Kristi cave' (where others aren't allowed without permission)," says Kristi. "I have learned that true selfcare is about learning who you are, selfacceptance, what you stand for, and how to be at peace with yourself and others."
For Kristi, having a business is not only mothering to your biological child, but also to the business. "I really have 50 people to look after and care for," she says. "Thankfully, I have a partner that participates in parenting, too."
Jennifer Purnell is a serial entrepreneur
FOR GRADES 3-7
Choose All-Day or Half-Day Camp U for boys. Themed weeks add to the excitement!



Camp U STAR WARS
Camp U ALL SPORTS
Camp U FANTASY LIT Camp U DAY CAMP
Memphis University School
For Boys in Grades 7-12
PLUS FOR GRADES K-10 Baseball, Basketball, Football, Lacrosse, Soccer, and Speed Development Camps FOR GRADES K-12
Mid-South Summer Chess Camp
MUSOWLS.ORG/SUMMER

MEMPHISPARENT.COM 17
Photo Courtesy Kristi Kloos
E
By Erika Cain
who has set her goals on building products and services to benefit the wellness of others. She is a mom to Micah (15), Aiden (11), and Lillian (6), and is owner of September Body & Nail Salon, Seven Cleaning Group, The Memphis Group, and The Refresh Weekend (opening this fall).
Jennifer believes while she certainly can't control all of her children's actions, she works very hard in giving them the tools needed to be thriving and productive adults. "When I look at my kids change and develop from season to season, I'm always proud of their sense of self and watching their independence grow," says Jennifer. "I love when they speak up for themselves and express their emotions and I am most proud when I see them being thoughtful and kind to others."
The last couple of years have been challenging, not only in the world, but for Jennifer and her family. "This has been a period of helping my kids navigate our constantly changing world," she says. "Explaining to them the reality of change and helping them understand that change doesn't always feel good, but teaching them how to handle and respond."
Jennifer is a huge advocate for therapy and counseling. "Our emotional and mental state drives so many of our daily decisions in life," says Jennifer. "Just as we go to the doctor for checkups, we should do the same when it comes to our mental and emotional health." Affirmations are tremendous when it comes to Jennifer staying grounded. "I firmly believe whatever we hear over and over is what we believe," she says. Jennifer believes self-care starts with doing whatever brings you joy, and doing it often.
In a nutshell, being a mom is extremely hard work where you never clock out or sometimes even honor your retirement plan. For most moms, it's a life-long commitment they enjoy waking up to, even if the day before produced heartache, sweat, and tears. These women are all supermoms in their own right. Make a mom's day by reminding her of how important and valuable she is in this world. 
18 MAY 2023
www.memphismagazine.com Visit at us
MEMPHISPARENT.COM 19 DO GOOD. BETTER. We help Mid-South nonprofits succeed. 901.726.5725 momentumnonprofit.org
Arrow Creative
Send your mini-makers from June 5th - August 3rd, grades 3rd - 12th, to a place where they will learn and grow in a creative environment. Arrow teachers are all professional working artists with a passion for teaching the next generation of creatives. With classes like creating with ceramics, printmaking, animation, fashion design, and more, there's sure to be a class that your mini-maker would enjoy. Let your littles learn new skills, get their hands messy, and create a masterpiece! Visit arrowcreative.org/summercamp for more info.
Ballet Memphis School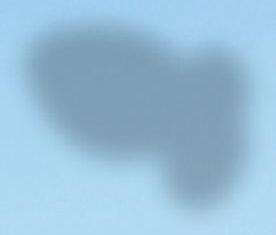 Dance camps and classes for all ages and skill levels. Dance with Ballet Memphis this summer. Explore ballet for the first time or continue working on your technique. Learn directly from dance professionals who are mindful of teaching to the skill level of the student. Visit balletmemphis.org to register for summer camp or for more information.
Bodine School
Get students excited about reading and writing! Maintain literacy skills previously taught, introduce new literacy skills, and minimize loss of literacy skills. Bodine School's Summer Reading Program will be held June 5-June 29, Monday through Thursday.
Morning session: Drop-off between 8 and 8:30 a.m.; instruction from 8:30 to 11:30 a.m.; dismissal at 11:30 a.m. Afternoon session: Dropoff from 12:30 to 1 p.m.; instruction from 1 to 4 p.m.; dismissal at 4 p.m. This year's program is open to all rising 1st-6th grade students. Visit bodineschool.org/summer for details and registration.
Briarcrest Christian School
Briarcamp serves BCS students in Little Saints through 6th grade by providing a safe, healthy, and fun recreational experience for children in a Christian environment. Briarcamp allows working parents to feel confident that their children are engaging in supervised activities while in a relaxed social setting.
Briarcamp is available beginning May 30 and runs until July 21. Briarcamp hours are 9 a.m. to 3 p.m., with early- and after-care provided at an additional charge. Camps are filled on a first come, first served basis.
Briarcamp will only be open to BCS students with a signed contract for the fall of 2023-2024.
Buckman Dance Conservatory
Buckman Arts Center at St. Mary's invites students ages 3 to 18 to explore the joy of theater and dance this summer. With limited class size, participants take a deep dive into ballet, movement, and choreography in an
encouraging and positive environment. June 12 through August 3. Starting at $185 for students ages three and up. For information, visit buckmandance.com or contact Cindi Younker at cyounker@stmarysschool.org or 901-537-1483
Camp of the Rising Son
Camp of the Rising Son is excited to be planning for a safe and healthy summer 2023. Visit campoftherisingson.com for more information.
Christian Brothers High School
With all-new offerings this summer, CBHS is a one-stop destination for happy campers of all ages. Full-day and half-day morning and afternoon sessions will keep kids engaged, energized, and entertained all summer long. Learn more and register today at camps.cbhs.org or contact Dr. James Callicott at jcallicott@cbhs.org
Christian Brothers University
Summer @ CBU will help you advance your knowledge and create lasting connections with friends, peers and mentors – all while having fun and making life-long memories! Through a variety of camps for both students and educators, participants will learn new skills across a variety of disciplines. cbu.edu/summercamps.
20 MAY 2023 20 MAY 2023
CAMP LISTINGS
Photo
© Ammentorp | Dreamstime.com
Collage Dance Collective
Collage Dance Collective will be hosting a variety of sessions this summer! Two weeks of rigorous training enable dancers (ages 5 and up) to build strength, explore creativity and develop solid technical foundations with esteemed faculty like award-winning choreographers Endalyn Taylor, Kevin Thomas and Joshua Manculich. Deadline to register for summer programs is May 1st. Register at collagedance.org/summer-programs
Courageous Kids
CCK welcomes children and their families battling various illnesses with a year-round program including weekend family retreats throughout the school year and nine summer camp sessions. Family Retreats for children ages 5-17 and their families. Summer camp sessions for children ages 7-16. For complete information, camp schedule, illnesses they serve, or to apply to send your child to camp, visit courageouskids.org. Contact: 270-618-2900 or info@courageouskids.org.
Evangelical Christian School
ECS is proud to offer a variety of summer camps. As parents, you can rest assured that your children will be in the capable hands of teachers and coaches who love Jesus, love your kids, and enthusiastically teach valuable skills that your children will enjoy.
To register, visit ecseagles.com/camps or contact Camp Director Cate Foy at 901-754-7217 or cfoy@ecseagles.com
By Memphis Parent Staff
Graceland's Performing Arts Camp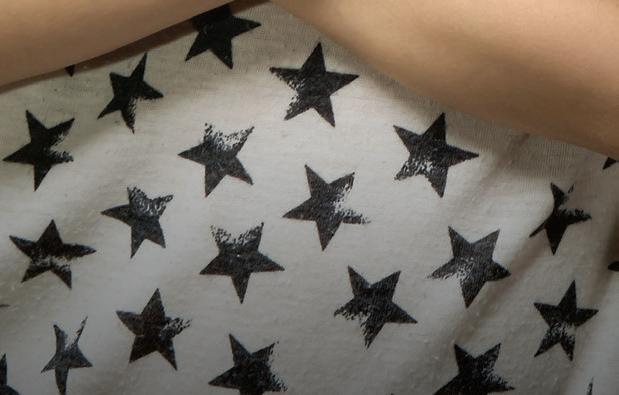 Elvis Presley's Graceland's Performing Arts Camp will return for its fourth year in 2023, June 27 to June 30. The Graceland Performing Arts Camp is an immersive theater arts and music experience for kids aged 6 to 17, where they are invited to explore their creativity in acting, singing, and dancing during workshops led by local and Broadway professionals. Over five days of activities, the campers develop a performance showcase that they present on stage at The Guest House Theater for family and friends on Saturday night. The experience includes five nights at the AAA-rated Four Diamond resort hotel The Guest House at Graceland, all meals for campers and their families, and camp activities for an all-inclusive price. To get more details and register for camp, visit graceland.com/camp
Grace-St. Luke's Episcopal School's SummerFest
Anchor Center, 250 Lemaster, Memphis, TN 38104, 901-278-0200
June 5-August 4; Rising JK-grade 8; weekly day camps, full-day and half-day options; 7:30 a.m.-5 p.m. Join for SummerFest 2023 at GSL! Everything from Minecraft to sports, theater to robots, art to cooking, and so much more… plus a swimming pool on site to help the campers keep cool all summer long! See the full brochure and register online at gslschool.org/summerfest
Registration opens March 1!
Harding Academy Summer Camp
1100 Cherry Road, Phone: 901-767-4494. May 30–July 28, 2023; rising SK-grade 12; full-day, and half-day options; no fee for extended care.
Continued on page 22
MEMPHISPARENT.COM 21
Photo © Standret | Dreamstime.com Sticker Illustrations © Saenal78 Dreamstime.com Every HERO needs a mentor, every mentor needs a GUIDE. Visit us today at memphisparent.com
CAMP LISTINGS
High Point Climbing and Fitness Memphis
Help your kids climb to new heights this summer with our Summer Rock Camp! Our camps are designed to help them gain strength, confidence, and coordination in a fun and safe environment. With experienced instructors and all the necessary safety gear, your kiddos will learn valuable techniques while having a blast. Sign up today and watch your kids reach new heights! highpointclimbing.com, 21 N Humphreys Blvd, 901-203-6122
Hutchison
School
Build a dollhouse, experiment with elephant toothpaste, dance your heart out, create an escape room, and more! Summer at Hutchison runs May 31-August 12 for girls and boys entering grades JK-12. SPARK Day Camp runs daily from 9 a.m. to 3 p.m., with early care starting at 7:30 a.m. and late care available until 6 p.m. The Center for Excellence (CFE) offers unique full- or half-day camps and clinics for girls and boys of all ages. Make a day of it with a CFE/SPARK crossover. SPARK Camp discounts are available for multi-week campers, siblings, and crossover campers. For more information, visit hutchisonschool.org/summer
Kroc
Center
Kroc Camps are jam-packed with all The Kroc has to offer, including a variety of activities led by Kroc staff: swimming, gym games, art, cooking, and more! For ages 4-14. Check out the Kroc Camps guide at krocmemphis.org for more info.
Lab School at Acton Academy
Horse Camp (June 19-June 22) at Trinity Farm features a week spent outdoors immersed in for four days of horsemanship, horseback riding, water games, and crafts. No riding experience necessary. Builder Camp (June 26- June 30), Tennis Camp (July 10-14), Lego Camp (July 17-21). Entrepreneur Camp (July 24- July 28) is a week-long camp that takes campers on an adventure to discover how they can turn their ideas into a business. Campers will launch and sell at the camp business fair held on the last day of camp. For more info, visit thelabschoolofmemphis.com.
Lakeshore Camp
Whether you get excited about worship and music, arts and crafts, fishing, wilderness, aquatics, hammocking, or you just want to hang out at main camp, Lakeshore has the summer experience for you. Experience life, love, and God of Grace at one of the 40+ camp options for all ages and interests. To register, visit lakeshorecamp.org/summer-camp
Little Medical School Midsouth
From birthday parties, CPR/first aid, and Scout badge classes to after-school programs, in-school field trips, homeschool programs, mini camps, or summer camps. Little Medical School is a STEM-based enrichment program for children and youth aged 4-15 that teaches greater health awareness through educational roleplay and introduces them to careers in healthcare in an exciting way. Visit littlemedicalschool.com/midsouth to register.
Memphis Botanic Garden
Summer fun is blooming in the garden. Nature camps are dedicated to connecting kids with nature. These day camps for kids aged 4-12 offer a week full of nature crafts, games, and explorations led by one of MBG's expert Garden Guides. Learn more at membg.org/children-family-programs. Summer Camp 2023 offerings will be listed on their events calendar in Spring 2023.
Memphis Jewish Community Center
MJCC Camp is open to all children ages 3 through 10th grade. Facilities include an outdoor water park, indoor pool, expansive field space, and much more. Register at jccmemphis.org/camp
Memphis University School
MUS is excited to unveil its revamped day camp, Camp U, which unfolds on the school's 94-acre campus in East Memphis this summer. The Mid-South Summer Chess Camp (co-ed grades K-12) and six sports offerings round out the fun. For Camp U (boys, grades 3rd -7th*) choose all-day or half-day programs with Star Wars, Fantasy Literature, and All Sports weeks. Boys athletic camps include Baseball (grades
3rd-8th), Basketball (grades K-10th), Football (grades 6th-8th), Lacrosse (grades 1st-12th, plus co-ed options), Soccer (grades 3rd-9th), and Speed Development (grades 5th-8th). Lunch is available. Visit musowls.org/summer for information. *All age levels are rising grades.
Memphis Zoo
Zoo Camps run Monday-Friday (except the week of July 4th) and are from 9 a.m. to 3 p.m. A variety of activities are available for JK-8th grade. Visit memphiszoo.org/zoo-camp for details.
Missouri Military Academy
288 acres of woods, fields, rocks, creeks, and ponds are there to be explored and enjoyed. Summer Academy, academic residential camp for boys, day camp for boys or girls, grades 7-12; Leadership camp for boys, ages 12-17; Confidence camp for boys, ages 8-11; Equestrian day camp for boys and girls, ages 8-18. Visit missourimilitaryacademy. org/summer for more information.
Music Box
Music lessons for all ages. Need music lessons, want to learn a life skill, succeed in an audition, join a band, learn to experience, appreciate, read, write, play, or produce music? For more information, visit musicboxinc.com/calendar
New Ballet Ensemble & School
Offers camps for children ages 3 to 11 where they can explore their passion for movement, performance, and peer collaboration. Campers will experience diverse dance styles such as hiphop, modern dance, West African dance and drumming, musical theater, ballet, and more! Camp concludes with a performance for family and friends. Visit newballet.org/summer-camps
22 MAY 2023 MAY 2023
Sticker Illustrations © Saenal78 Dreamstime.com
Photo © Ammentorp Dreamstime.com
By Memphis Parent Staff
New Spark Performing Arts
Campers will spend the week learning choreography, music, and having a ton of fun! The weeklong camps will start with auditions on Monday, and by Friday campers will have put together a 30-minute show ready to perform in front of an audience. Camp is led by counselors who choreograph the dances, teach music, and lead various games. For more, visit newspark901.org
Orpheum
Whether your student loves the spotlight or thrives in the camaraderie and creativity that theater provides, the Orpheum has a way for them to shine this summer! Explore summer camps and intensives for students in grades 3-12 plus recent high school graduates. All summer camps will take place in person at the Halloran Centre. For details and pricing, visit orpheum-memphis.com/learn-engage/camps
Pinecrest Camp
Tier pricing: Realizing that families have different abilities to pay, Pinecrest offers a voluntary three-tier fee program. Simply choose the tier that is most suitable or comfortable for your family. All campers receive the same Pinecrest experience, no matter which amount you choose to pay. As you consider your family's financial situation, please also consider the true cost of camp. For more information about the three tiers, visit camppinecrest.org. 40 minutes east of Memphis in La Grange, TN. Call at 901878-1247 or email lucy@camppinecrest.org for more info. Registration at camppinecrest.org
Playhouse on the Square
Playhouse on the Square's Summer Youth Theater Conservatory is open to any student interested in theater, regardless of experience. Participants attend daily classes and workshops in theater skills and dynamics, voice, dance/ movement, and more. Session sizes are limited to allow for maximum individual attention and development. For more information, visit playhouseonthesquare.org/summer-youthconservatory
Presbyterian Day School
Summer @ PDS aims to provide an option for a variety of families. Boys and girls ages 2 years through 6th grade can enjoy spending their summer at PDS. With before-camp care starting at 7:30 a.m. and after-camp care until 5:30 p.m., it's a great option for working parents. A day camp option each week offers different enrichment camps so that campers have exciting and engaging options that are age-appropriate. Older boys love sports camp, and this year, they'll offer a sports camp for younger boys, as well. Register now at pdsmemphis.org/programs/summer-camps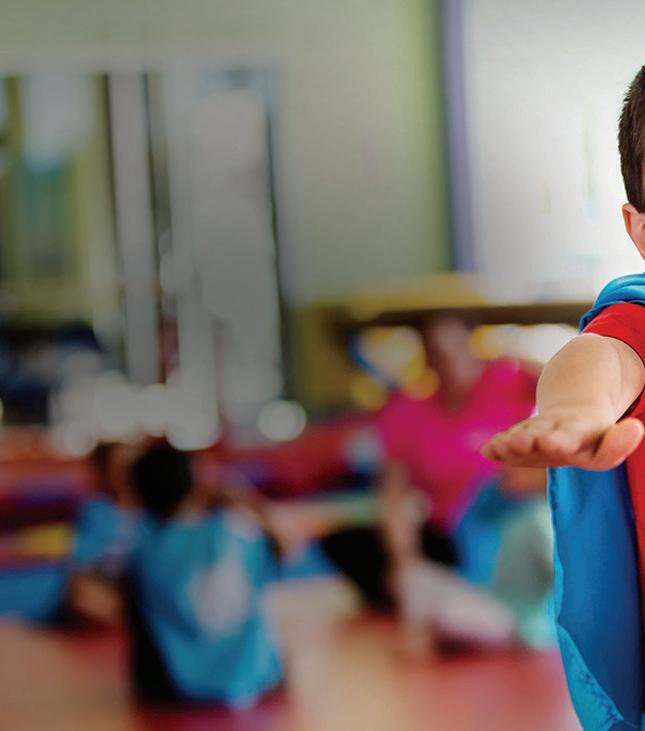 MEMPHISPARENT.COM 23 23
LET'S MAKE A SPLASH TOGETHER! www.SafeSplash.com ENROLL TODAY! 1088 W Poplar Ave Collierville, TN 38017 (901)625-3334 8864 US Highway 64 Lakeland, TN 38002 (901)625-3335 773 N Germantown Pkwy Cordova, TN 38018 (901)245-0265 4572 Poplar Ave Memphis, TN 38117 (901)6 25-3336 7630 Polo Grounds Blvd Memphis, TN 38125 (901)306-6704 Scan for more details! It's time for an adventure! The Little Gym's summer camps help kids to exercise their muscles, and imaginations! Plus, flexible scheduling options allow you to sign your Super Kid up for several weeks, a It's time for an adventure! The Little Gym's summer camps help kids to exercise their muscles, and imaginations! Plus, flexible scheduling options allow you to sign your Super Kid up for several weeks, a single week or even just a day at a time! The Little Gym of Germantown, TN www.tlggermantowntn.com 901-755-1323 Ages 3-8 yrs. Hours: 1-4 pm Visit gslschool.org/summerfest! June 5-August 4 Fun Weekly Day Camps Ages 4-13
CAMP LISTINGS
Prizm Ensemble
The PRIZM Music Camp & International Chamber Music Festival is an opportunity for budding musicians to learn the art of small ensemble playing while working with worldclass professional musicians from across the globe. These renowned musicians serve as camp faculty — and also as mentors. Visit prizmensemble.org/programs/summer-camp for more info.
Riverview Camp For Girls
It's all about raising girls to be leaders! Don't miss out on an award-winning, Christ-centered camp for your daughter this summer! On top of Lookout Mountain in historic Mentone, Alabama. Your daughter can enjoy riding: English, Western, and jumping; a ropes course, a climbing tower, outdoor nature skills; sports: soccer, basketball, beach volleyball, tennis, canoeing, golf, archery, gymnastics, cheerleading, and dance; chorus, drama, arts and crafts, CIT program, campfires every night, optional trips, and more! Choose from 1- and 2-week sessions and mother-daughter weekends! Register now at riverviewcamp.com! We're filling up fast.
School of Rock
School of Rock | Memphis
400 Perkins Ext. memphis.schoolofrock.com
School of Rock | Germantown
9309 Poplar Ave., Ste 102, Germantown germantown.schoolofrock.com
School of Rock | Wolfchase
8385 Hwy. 64, Ste. 111, Memphis wolfchase.schoolofrock.com
This comprehensive camp experience is designed to hone music performance and
ensemble skills in a creative and fun environment. Playing in a band situation speeds learning and creates "seasoned" musicians. Even relatively advanced musicians are amazed at the amount of progress they make when regularly playing with other musicians. Students work in a handson atmosphere.
Soccer Shots

An engaging children's soccer program with a focus on character development. The expertapproved curriculum is age-appropriate and aligns with childhood education standards. For program info and pricing, visit soccershots.com
St. Agnes Academy/ St. Dominic School
We offer a huge catalog of professionally run and highly rewarding camps for students in PK12th grade. From drama and fine arts to sports and all-day camps, there is sure to be something for everyone! Visit saa-sds.org for an "Oscarwinning summer" at St. Agnes Academy-St. Dominic School Summer Camp.
St. George's Independent School
Summer at St. George's offers safety, flexibility, and convenience. Choose Camp Gryphon, a summer-long day camp for grades JK-5, or Cardinal 'n Gold (CNG) for grades 6-9. Choose from nearly 100 specialty half-day camps for lower school, middle school, and upper school students including sports, arts, STEM, robotics — and much more. Visit sgis.org/summer for details.
St. Mary's Episcopal School
Summer at St. Mary's equals fun for everyone! St. Mary's Episcopal School offers a unique summer program, where children can learn, grow, move, and play. From ballet and rock climbing to reading/writing workshop and ACT prep, there is something for girls and boys of all ages. There are many different types of offerings to choose from including academics, athletics, fine arts, just for fun, and leadership/community. Learn more at stmarysschool.org/summer or by calling 901-537-1415
Tennessee Shakespeare Company
The one-week and two-week camps will take place inside TSC's facility in three different studios, including its Tabor Stage, as well as immediately outdoors on its property. Led by TSC's Education Managers Carmen-Maria Mandley and Cara McHugh Geissler, each camp is designed to appeal to a specific age range. All are welcome. Each camp has a limited number of participant openings available. For more information, go to tnshakespeare.org/ education/summercamp or call 901-759-0620
Twin Lakes Summer Programs
Since 1970, Twin Lakes has provided families with a summer camp program nestled in the rolling hills and piney woods of central Mississippi. With day camp for ages 5-8, overnight camps for ages 6-12, the L.I.T. program for teens ages 13-15, summer staff opportunities for ages 16 and up, and a full-service conference center for churches, schools, and businesses, there is truly an opportunity for every member of the family at Twin Lakes. Sign up early! Camps fill quickly.
University of MemphisSummer at Scheidt
Introducing the all-new Summer at the Scheidt Camp hosted by the Rudi E. Scheidt School of Music. The week-long sessions will stretch creativity, grow musical skills, and expand knowledge. Students will work with expert faculty through a combination of masterclasses, lectures, hands-on activities, rehearsals, and performances. Visit memphis.edu/scheidtsummer for more info.
University of MississippiDeSoto Summer Camp
The university offers a number of opportunities for students to experience Ole Miss before they begin their official college careers. This year's offerings include both commuter and residential opportunities. Details can be found at outreach.olemiss.edu
24 MAY 2023 24 MAY 2023
Photo © Matimix Dreamstime.com
By Memphis Parent Staff
Valley View Ranch

Equestrian Camp for girls 8-17. Atop Lookout Mountain since 1954. Located on 600 acres of wooded trails and panoramic views. Equitation lessons in English and Western for beginner to advanced riders. Only 50 campers per session, so sign up early. Spend up to six hours a day riding and caring for your own camp horse. Visit valleyviewranch.com/register for more information.
Westminster Academy
Summer camp from June 5 - July 28. We offer summer programs for rising JK-12th grade boys and girls from across Memphis. Our mission: to use the summer months to nurture the hearts, minds, and bodies of campers so that they would know the Lord Jesus Christ and worship him with all of their being! Every camp features a devotional time for campers to explore what God says about himself, our world, and how we fit in it. Campers will see God's truth in action through all sorts of camps: sports, service and stewardship, the arts, and technology. Come join the fun! Visit wamemphis.com for details and registration.
Woodland Presbyterian School
BLAST summer camp at Woodland, May 30 - July 26. Blast offers children a summer day that is structured towards learning through play. Each day the campers explore with weekly themes through an age-appropriate, classroom type schedule. Blast offers a safe and secure environment for all campers. For more information or to register for camps, visit woodlandschool.org/BLAST
YMCA
At YMCA Summer Camp, kids have the opportunity to explore nature, find new talents, try new activities, gain independence, and make lasting friendships and memories. Each week this summer will hold a different theme for campers to have fun activities surrounding arts and crafts, science, sports, water safety and swimming, nature, and more, that all focus on what it means to grow and learn as a person! Visit ymcamemphis.org for more info. 
MEMPHISPARENT.COM 25
Sticker Illustrations © Saenal78 Dreamstime.com Soccer Ball © Ron Sumners Dreamstime.com
Memphis Scene PHOTO CONTEST Winner photos will be in MemphisMagazine August issue. For more details, visit: memphismagazine.com/ MemphisSceneSpring23 Share your favorite Memphis Photos with us! Sponsored by Enter to win ... a two nights' stay at a downtown hotel, tickets to Sun Studio, the National Civil Rights Museum, the Stax Museum of American Soul Music, & MORE! Submit: April 1 - June 15 Voting: June 16 - 30
CHASING DREAMS
For a while there — the Golden Age of Rest and Predictability — she would have a morning and afternoon nap, and slept through the night at reasonably predictable times. This was useful for parents and grandparents who might want to work or exercise or have an uninterrupted conversation. Or nap.
But it came to pass that the toddler found no need for such a time-wasting non-activity like sleeping. We puzzled over this thing the experts call sleep regression. Was this a superpower in the making? Would she have this ability to stay awake forever? How could that benefit us? Such an entertaining notion!
She seemed committed to it. We'd put her down for a nap in the same place at the same time as before, dim the lights, give a beverage, play the usual music. But we got wails instead of snores. For nighttime snoozing, she'd take forever going to sleep (insisting on undivided attention in the meantime), and would be up and wandering the house way too early.
It's hardly uncommon to have a sleepresistant child. Teething doesn't help rest the little mind. And they've learned what "no" means, and — fair is fair — they love to use it. They're curious and need you there to explain. They can't tell time despite the "Have a Smurfy Day" clock you spent perfectly good money to acquire.
The experts (I consulted the well-known pediatric consultant Dr. Google) will tell you to make sure they get plenty of running-around time (but don't let the little one rope you into doing wind sprints). But then you'll be told to avoid letting them get overexcited. Well, which is it?
I did manage to discover Kryptonite, however. There is a sure-fire way to get her to sleep at least once during the day. Strap her in the car seat (when it's in the car — it doesn't work as well if you try this in her bedroom). She gets the beverage of her choice, maybe a little plushie, too. And then you drive. I once got half a block from the house and decided to check on her. Out like
a light. Don't plan on doing errands unless you have another grownup on the jaunt. Better still to find a nice, low-tra c country lane and tool around for an hour or two. See? Easy! And a perfectly legit consumption of gasoline. Exxon will thank you.
It's best, however, to simply use the moments to hone your loving skills. I was probably too much involved in the problemsolving end of things for most of the time I was trying to get her to sleep. One recent night, we had the sprout ready for bed. And we had reinforcements: grandfather, grandmother, and older sister. We collectively decided that if (when) she rolled out of bed and came to us, crying or not, we'd bore her to sleep. It took patience (which is, after all, a virtue), but one of us would take her by the hand, go back to bed, and repeat the mantra involving something about nighty-night. We would not be distracted by requests (not much, anyway) and would kindly but firmly insist she go nighty-night, nighty-night.
This sort of worked. You still have to read the audience, and in this case, she made a request that I decided to allow. Partly, it was because I didn't know what she wanted. Pinches? No, couldn't be. Bunches? No idea. So, I recruited her sister to translate,
and it was determined that the little one wanted "princess." Great, we'd identified the MacGu n, but it was more of a concept than an actual thing. A stroke of luck, however, and the little one's sharp eye saw what she wanted: that little tiara she seemed so fascinated to behold.
And it was then that we really got on our way to the Land of Nod. She adored that tiara and put it on completely wrong, using it more like a hairband. I told her that she could wear it another way, and put it on her with all the royal deference I could muster. She got a look in her eye, an expression of wonder. Something was happening that she knew was deeply important. I asked if she wanted to see herself (I already knew the answer) and got a mirror and held it for her to see.
This child is almost never speechless. She comments constantly on what she sees and what she thinks. But this was a look of joyous astonishment paired with utter silence. It had all come together. Without another word, she climbed back into bed and got under the covers. She smiled at me, and then repositioned the tiara back to where she'd had it before.
The world was now perfect, and she went to sleep. 
26 MAY 2023
The two-year-old has apparently forgotten how to sleep.
Dealing with sleep regression just needs a little love.
Photo by Kelly Sikkema | Unsplash
FEATURE By Jon W. Sparks
Contemporary Media, locally owned publishers of Inside Memphis Business, Memphis magazine, the Memphis Flyer, and more, are proud to offer book publishing for your company. We produce the finest quality books through our Creative Content division for many of the Memphis area's leading businesses. For additional information or to discuss the creation of your book or other custom content for your brand, please contact: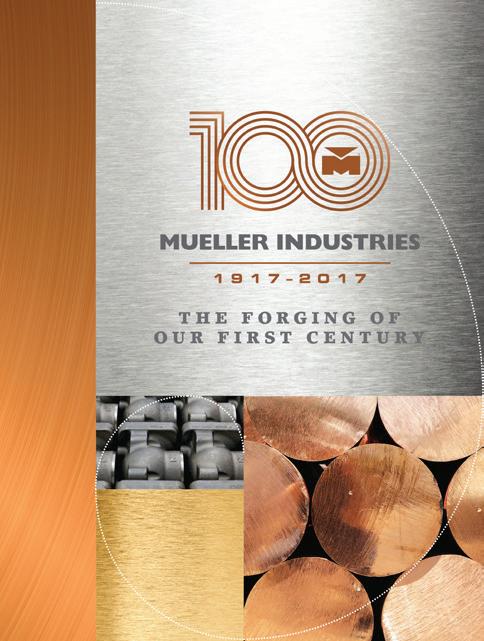 Celebrate Your Company's Milestone
Celebrate Your Company's Milestone
Contemporary Media, locally owned publishers of Inside Memphis Business, Memphis magazine, the Memphis Flyer, and more, are proud to offer book publishing for your company. We produce the finest quality books through our Creative Content division for many of the Memphis area's leading businesses. For additional information or to discuss the creation of your book or other custom content for your brand, please contact: Jeffrey A. Goldberg | 901.606.7542 | goldberg@contemporary-media.com
Jeffrey A. Goldberg | 901.606.7542 | goldberg@contemporary-media.com
THREE YEARS LATER: HOW COVID-19 CONTINUES TO SHAPE OUR LIVES
The early days of the pandemic and the impact we continue to withstand.
In March of 2020, my family and I were on spring break in Bentonville, Arkansas, taking in the sights and sounds, visiting art museums, dining out, and ultimately just being tourists in the Natural State.
The temperatures were warming up; we were on the other side of daylight savings; and I was gearing up for the Memphis Tigers to play in their conference tournament. Then, the NBA canceled their games and the Tigers quickly followed. From there, everything started to fall like a game of dominoes no one wanted to play.
We hit the grocery store in Arkansas, and began our trek home to Memphis. We listened to NPR and as many TED Talks as we could about this bizarre and contagious
coronavirus we were all just learning about. All the while, trying not to panic or let our kids see that we were absolutely terrified. At the time, our girls, Ella and Bea, were only 8 and 5. They were confused, yet curious, and we didn't want to keep things from them. Finding that balance of keeping them informed is something I'll always grapple with.
Remember how quiet it was and how everyone was just as confused as everyone else about what to do or not do? This was before things got political, of course. I won't go into that here, but I remember really getting into the hunkering down part of the pandemic, especially at the beginning. It was spring after all, so we started planting things and turning our backyard into our very own park. While we were all home together trying to work and go to "school," it was a nice distraction to continuously improve our lot and try out new projects.
During this time, we were worried about
friends, family, co-workers, first responders, and our community at large. We wanted to help but not get in the way, so we started supporting local artists by purchasing their work and restaurants by ordering curbside. I distinctly remember not wanting to be gone from home very long. I'd go where I needed to go and get home. It was such a relief to get home.
The isolation was weird for me because I'm an extrovert, but with technology as it is - computers and smartphones – I found ways to stay engaged and active, musically and otherwise. As a family, we rode bikes, watched movies, and cooked food together. It had its perks, but then of course we felt guilty about that as so many we knew were struggling, sick, and/or on the front lines of fighting the pandemic. Not to mention, many without families or partners felt isolated and depressed.
While there was always hope and some semblance of joy, everyone was carrying so much weight and no one was burdenless. We wanted an end, a goalpost if you will, but even today, that still hasn't happened.
Three years later, I'm not the extrovert I once was. I like to visit and hang but then I like to get home. I like being home and feeling safe. In the end, we have everything we could possibly need here at home and I'm grateful for that. What do you remember about the early days of the pandemic? I know it's different for everyone but it's an experience that we will all take with us for the rest of our lives. 
28 MAY 2023 28 MAY 2023
DAD LIBS By Jeff Hulett
Jeff Hulett is a freelance writer, musician, and PR consultant in Memphis.  He lives in the Vollintine Evergreen neighborhood with his wife Annie, two girls Ella and Beatrice, and dog Chalupa.
Illustration © Orkidia Dreamstime.com
By Abigail Morici
MAY 19 TH FRIDAY
BLUFF CITY FAIR
Liberty
MAY
1 • Monday
Memphis in May International Festival
For the month of May, this festival every year brings the world to Memphis and Memphis to the world, and this year, it is saluting Malaysia through cultural events and performances, educational experiences, museum and gallery exhibits, films, luncheons, and the Memphis in May International Festival Gala. Various locations, May 1-31
6 • Saturday
Baby Day
Baby Shark (doo-doo doo-doo)? What about the rest of the babies in the animal kingdom? Huh? Well, the Memphis Zoo is seeking to address that with its annual Baby Day that highlights all the newest members of the zoo family. There'll be special baby keeper chats and
Memphis Zoo, Saturday, May 6, 9 a.m.-5 p.m.
Collierville Fair on the Square
This family-friendly festival has something for everyone — from vendor booths to puppet shows and a petting zoo to great food.
Collierville Historic Town Square, May 6-7
Goat Yoga
Relax your body and mind while surrounded by little goats. You'll be sure to have a lot of laughs and leave feeling relaxed and entertained. Goat Yoga is not recommended for children under the age of 6.
Overton Park Shell, April 8, May 6, June 11, July 9, 1-4 p.m.
Memphis Libraries Comic Con
Memphis Public Libraries introduces its firstever Comic Con, where guests of all ages can hear from legendary comic creators, meet with artists and vendors selling their wares, participate in cosplay contests and trivia contests, and enjoy arts and crafts.
Benjamin L. Hooks Central Library, May 6, 11 a.m.-3 p.m.
Michelangelo's Sistine Chapel Exhibition
Instead of lugging the family all the way to Vatican City to see the Sistine Chapel, you can just lug them to the Renasant, where guests can engage with the artist's 34 frescoes in ways never before possible: seeing every detail, every brushstroke, and every color.
Renasant Convention Center, May 6-June 6
10 • Wednesday
Family Yoga
Kids and their grown-ups can bond while learning yoga poses and relaxation techniques. The class is open to all ages, with a creative focus on children ages 1-6.
Memphis Botanic Garden, May 10, May 24, June 7, June 21, July 12, July 26, 10-10:45 a.m.
12 • Friday
Homeschool Day: World of Plants
Take a trip around the world without leaving Memphis! Learn how local cultures use plants in their daily lives and complete hands-on activities to take home.
Memphis Botanic Garden, May 12, 10 a.m.-noon
Memphis Greek Festival
Cue the groans from children as parents inevitably evoke the phrase, "It's all Greek to me," at this family-friendly festival. With scrumptious Greek food, tours of the Annunciation Greek Orthodox Church, live music, artisan booths, and activities for kids, you won't want to leave.
Annunciation Greek Orthodox Church, May 12-13
MEMPHISPARENT.COM 29 29
CALENDAR
Photo (Left) © Pomah
Photo (Right) © Charlotte Lake Dreamstime.com
This fair isn't bluffing when it comes to fun and excitement. You'll be entertained with a majestic thrill show, rides galore, fair food, and an all-day petting zoo for all you party animals.
Bowl Stadium, May 19-29
Photo Courtesy of Bluff City Facebook
CALENDAR
13 • Saturday
Summer Countdown Community Day
Experience all that summer has to offer in one day at the Dixon. From camping to art making, the pool or playing sports, you can choose your own summer break adventure at this event for all ages.
Dixon Gallery & Gardens, May 13, 10 a.m.-2 p.m.
14 • Sunday
Mother's Day Mindfulness Walk & Art Activity
This mindfulness walk, open to all ages, promises to ground guests in their surroundings. Plus, participants will create a Mother's Day card with things found along the way.
Overton Park, May 14, 2-3 p.m.
Symphony in the Gardens
Celebrate Mother's Day with a Memphis
20 • Saturday
Cooper-Young Garden Walk
Let the good times roll at this garden stroll. Selfpaced and self-guided, this tour allows peeks into over 100 private gardens and businesses, visit with speakers at demonstrations and educational booths, shop from botanical art vendors, live music, and more.
Cooper-Young historic district, May 20-21
Nature 101 Walks
Join Overton Park Conservancy staff and volunteers for guided group walks to identify wildlife and plants living in Memphis. For the day, guests can choose from walks centered around birds, plants, insects, fungi, or reptiles/ amphibians. Walks are pay-what-you-can, with a recommended fee of $5 per person.
Overton Park, Saturday, May 20, 8 a.m.-noon
25 • Thursday
Zoom Through the Zoo
Join the zoo for its annual four-mile race and one-mile fun run for all ages through the zoo
Memphis Zoo, Thursday, May 25, 7 p.m.
JUNE
1 • Thursday
Memphis Italian Festival
In addition to a Spaghetti Gravy Contest and a few other food-related competitions, the festival will have musical performances along with games, arts and crafts vendors, activities, and, of course, tons and tons of great food. Marquette Park, Thursday-Saturday, June 1-3
3 • Saturday
Memphis Pride Festival and Parade
June is the time for Pride, and Memphis Pride Fest does it best. The Pride Festival is a diverse and community-friendly festival that includes live entertainment, vendors, food trucks, a car show, kids area, and more — not to mention the parade that includes over 3,000 participants. Robert Church Park, June 3, 10 a.m.-5 p.m.
8 • Thursday
Youth Workshop: Watercolor Action (ages 10-13)
Get ready to move and make large-scale watercolor paintings! This intensive one-part workshop will focus on abstract, wet-on-wet watercolor techniques.
Dixon Gallery & Gardens, June 8, 1:30-3:30 p.m.
9 • Friday
Mary Poppins
Practically perfect in every way, this production brings all the magic of Mary Poppins to the stage. Theatre Memphis, June 9-July 2
30 MAY 2023 30 MAY 2023
and Overton Park.
Sticker Illustrations © Saenal78 Dreamstime.com
Photo (Left) © Lyudmila Spot Dreamstime.com
Photo (Below) © Wavebreakmedia Ltd Dreamstime.com
Photo (Right) © Marilyn Barbone Dreamstime.com
11 • Sunday
Teens in the Arts
This event will bring together a group of teens for an afternoon of performances, demonstrations, and a celebration of young artists in all genres of visual and performing arts. The day, which is open to all ages, will also include an artist market, make spaces, and refreshments.
Dixon Gallery & Gardens, June 11, 3-5 p.m.
17 • Saturday
Juneteenth Festival
The 30th Annual Memphis Juneteenth Festival promises to celebrate African-American culture, food, entertainment, and the overall significance of the holiday. Health Sciences Park, June 17-18
22 • Thursday
Disney's Frozen
Watch the story of Elsa and Anna come to life on the Orpheum stage.
Orpheum Theatre, June 22-July 2
Dixon Gallery: Art to Grow!
Students will create a piece of art from sandpaper with an abstract design inspired by Zao Wou-Ki's exhibit on display at the Dixon Gallery & Gardens. North Library, June 22, 1-2 p.m.
JULY
1 • Saturday
All-American 4th of July Weekend
In honor of the holiday, Graceland will host several special events and parties, and the iconic Graceland Mansion will be beautifully lit in red, white, and blue all weekend long.
Graceland, July 1-2
Memphis City Beautiful: How Do I Recycle?
Memphis City Beautiful will teach youth different ways in which they can recycle and make their homes and neighborhoods cleaner. The event will include a story time, crafts, and a recycling good time!
Whitehaven Library, July 1
ONGOING
"Artificial Intelligence: Your Mind & The Machine"

This is a traveling exhibit that shows visitors how artificial intelligence is relevant to their lives right now – and in the future. Dozens of interactives, illusions, and videos make this the perfect STEAM exhibit to introduce children and adults to the world of artificial intelligence. To accompany the exhibit, MoSH has also created "Web of Innovation: AI in Memphis," which explores how entrepreneurs and researchers incorporate AI technology in their work right here in Memphis.
Museum of Science & History, on display through May 6
By Abigail Morici
Inspired by Rube's original illustrations, this exhibit contains a collection of new 3D, lifesize machines and hands-on, interactive components that connect Rube's iconic cartoon contraptions to the way things work in the physical world.
Children's Museum of Memphis, on display through May 7
Activation Days at the Zoo
Learn about animals who are facing peril in the wild but have found a home at the zoo. Keepers and educational staff will teach guests how to be conservationists. Activation Days include World Turtle Day on May 23, Coral Triangle Day on June 9, National Pink Flamingo Day on June 23, and Global Tiger Day on July 29.
Memphis Zoo, various dates
Family Day at the Stax Museum
On the second Saturday of each month, Stax offers free admission for children and their families to enjoy more exposure to the arts. The day will include live music, arts and crafts, games, and more.
Stax Museum of American Soul Music, second Saturdays of the month, 1 p.m.-4 p.m.
Get
Outside! Fitness Class: Kids Yoga
These Sunday classes include age-appropriate yoga and movement, complete with breathing, poses, games, stories, music, relaxation, meditation, and more.
Shelby Farms Park, Sundays, 1-2 p.m.
MEMPHISPARENT.COM 31 31
Rube Goldberg: The World of Hilarious Inventions!
Illustration (Right) © Elizaveta Volkova Dreamstime.com
CALENDAR
Kids in the Garden (ages 7-10)
This fun, hands-on gardening workshop teaches kids the basics about horticulture and the flora around them.
Dixon Gallery & Gardens, second Saturday of the month, 10:30-11:30 a.m.
Kaleidoscope Club (ages 5-9)
Each week, participants will enjoy an art or horticulture project that sparks creativity and critical thinking.
Dixon Gallery & Gardens, Wednesdays, 4-5 p.m.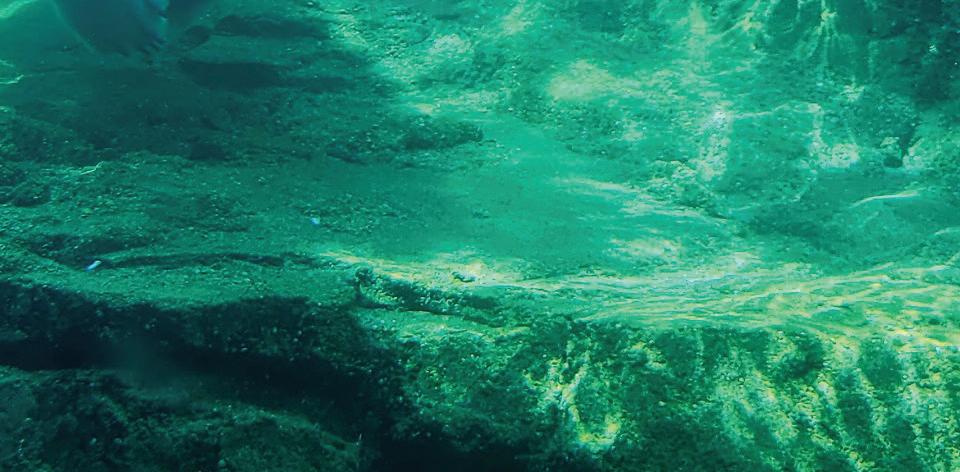 Mini Masters (ages 2-4)
Introduce your little ones to the arts and nature with crafts, movement, and more.
Dixon Gallery & Gardens, Tuesdays, 10:30-11:15 a.m.
Overton Square Movie Nights
Join Overton Square for free screenings of your favorite movies every Thursday. Blankets and folding chairs are welcome. Keep up with the full movie lineup at Overton Square's socials.
Overton Square, Thursdays through June 15, 8-10 p.m.
Overton Square Music Series
Enjoy free live concerts. Grab a chair or blanket and rock out under the stars.
Overton Square, various dates, 7-9 p.m.
Project Pop-up! (all ages)
Pop in to the Dixon for a pop-up like no other! Each month, participants explore a new part of the Dixon with an inspiring project for all ages. Supplies are provided.
Dixon Gallery & Gardens, first Saturday of the month, 10-11 a.m.
Story Time
Enjoy stories, songs, art activities, and creative play that connect with Collierville history every Friday at the Morton Museum.
Morton Museum of Collierville History, Fridays, 10:30 a.m.
Story Time at Kifani Press Bookstore
Your little ones will enjoy a new read aloud each week in a book nook.
Kifani Press Books, Tuesdays and Thursdays, 11 a.m.
Story Time at Novel
Recommended for children up to 5 years, Story Time at Novel will include songs and stories, featuring brand-new books in addition to wellloved favorites.
Novel, Wednesdays, 10:30 a.m.
Twilight Tours
Discover what goes on once the zoo gates close for the evening. Guests will enjoy an animal visitor and a light snack before their Ed-venture begins. Make sure to have your sneakers laced up for a trek around the zoo during this 2-hour event and uncover what other animals are moving around at dusk.
Memphis Zoo, ongoing
By Abigail Morici
Walk Like a Fox Family Mindfulness Walk
On the last Sunday of each month, families can join Amy Balentine to mindfully explore the trails with all your senses. Learn how to perk up your sense of hearing like a deer, how to sharpen your vision like a hawk, and how to quietly sneak through the forest like a fox. The exploration will end with a Steal the Stick game to test your mindfulness skills.
Overton Park, last Sunday of the month, 1:30-2 p.m.
Zoo Crew: Nature Club
Nature Club is a multi-week program that will foster a new appreciation for the outdoors, with an emphasis on this year's theme: Food Chain Fanatics. Children, ages 6-12, will develop observation, creativity, and advanced motor skills while exploring different food chains and the relationships of the animals in it. Participants will also get to meet some animals that might interact with each other in their own food chains.
Memphis Zoo, every other Saturday through May 20
Zoo Snoozes
Zoo Snoozes are a great way to get your group out of the house for a night to participate in evening escapades all while learning about some nocturnal creatures! These Zoo Snoozes include an evening hike, a possible peek behind-the-scenes, pizza dinner, an animal visitor, light breakfast, and a morning trek before the Zoo opens.
Memphis Zoo, ongoing 
32 MAY 2023 MAY 2023
Photo © Itsadream | Dreamstime.com
Sticker Illustrations © Saenal78 Dreamstime.com
SoundWaves™, the nation's first truly upscale indoor/outdoor resort water attraction, is the perfect hangout with four acres of thrill rides and chill vibes for adventurers of all ages. more delight more adventure more connection GaylordOprylandLocal.com Tennessee Residents get up to SoundWaves Experience Package Promo Code: M16 *Proof of residency is required at check-in. Offers are valid on select dates in 2023. Restrictions apply. 25