22 minute read
"BLUE Better than BLUE"
from CITINAVI Magazine-Autumn 2019
by Citinavi Kwon
CITINAVI
Autumn 3 rd Quarter 2019 www.citinavi.net CITINAVI Magazine
"BLUE Better than BLUE" Second Passport BREXIT "No Deal" 31 OCT 2019
Family world travel, world schooling
LEAF OF FAITH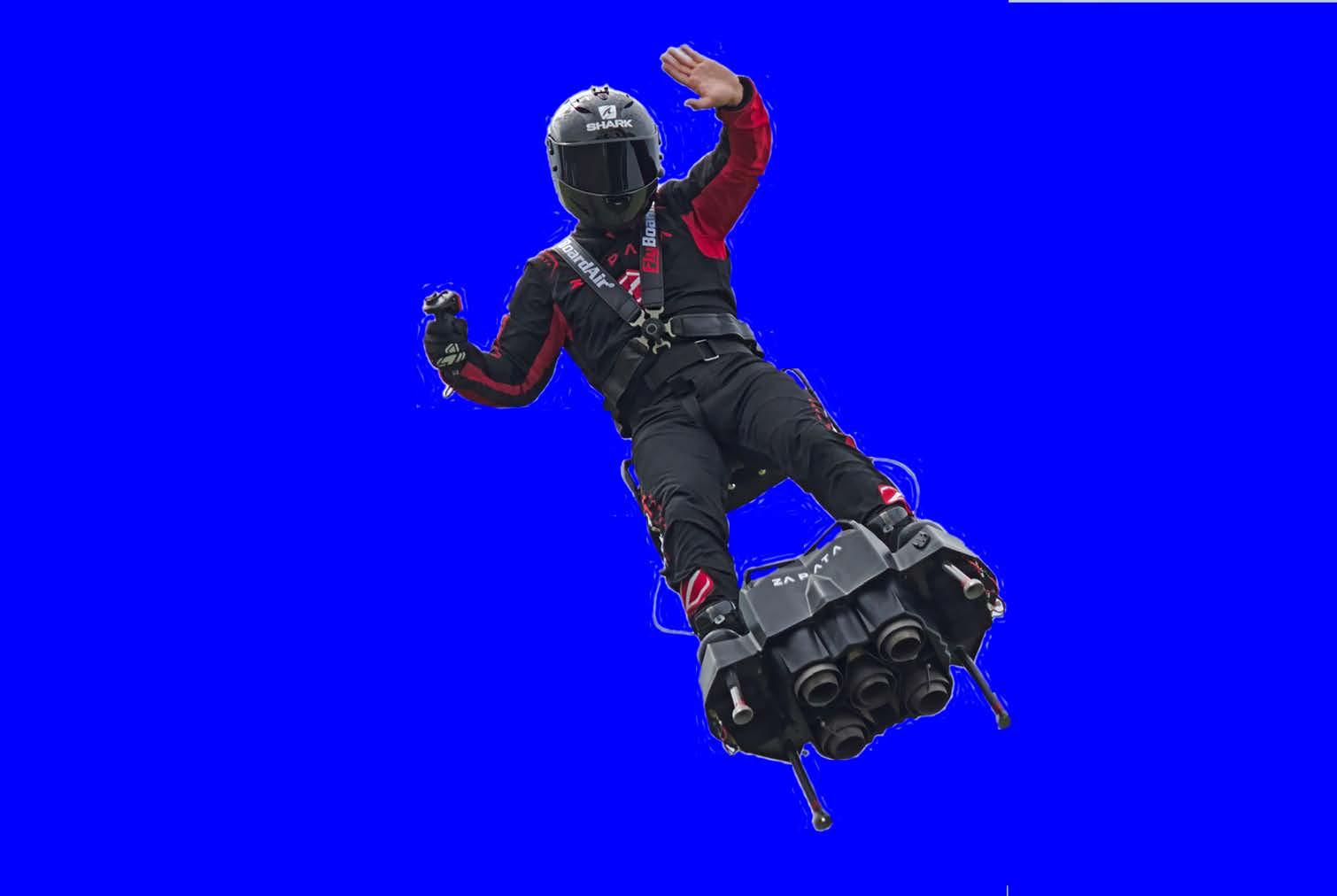 FRANKY ZAPATA
BLUE Better than BLUE
FLYBOARD MIGRATION ERA Editor's Preface
Freedom to global mobility
French inventor of flyboard air, Franky Zapata said : "We created a new way of flying. We don't use wings. You are like a bird. It is your body that's flying. It is a boyhood dream. We want to follow a little bit in the footsteps of the pioneers of aviation."
Flying like a bird is no longer our dream as a myth of Icarus falls. Jet engine-flyboard air enables him to fly freely in the sky with high speed today. Technology has brought us closer together as one world more than anyone has every imagined. We can access every movie, picture, person or idea from anywhere. All of this has happened in the last few years.
We live in a time of unparalleled opportunity to create any lifestyle we choose. We can live, work and travel anywhere we want in the world. A global lifestyle is no longer reserved for the wealthy and famous people. It is within grasp of anyone willing to embrace adventure and break from dated definitions of how we are supposed to spend our lives.
Anyone, in developed countries at least, can do and have anything they want. Exotic vacations, updating fancy cars and designer handbags are available to the masses so luxury collections are no longer an important measure of the wealthy people. Possession of a yacht or a jet aviation facilitates their travel but they face still several geopolitical restrictions of global mobility.
People don't need a bigger house or a nicer summer cottage to maintain. They could stop consuming things and start experiencing life. Instead people ask more freedom of travelling abroad. In this issue of the CITINAVI autumn we applaud the french inventor, Frank Zapata's successful crossing of Dover channel with just 11 weeks
to go until the 31 October Brexit deadline and, 'Family world travel and worldschooling' adventure of Brandon Pearce family who traveled over 40 countries during past 10 years.... It is about those living the new lifestyle enjoying plenty of freedom as american passport holders.
No-deal Hard or Soft Brexit or even a second referendum all could result in radically different implications for British passport holders, from the ease of doing business and travelling abroad, to the ability to live, work, and study anywhere in the EU. Tensions between the US and China seem to continuously escalate. Europe is teetering on a social, political, and financial crisis with BREXIT concerns this winter. A regional war could break out at any moment in the Middle East. We are entering uncharted territory.
Alternative residency and second passport The more than five million British passport holders living permanently outside the UK anxiously consider their alternative citizenship options as the British passport may soon not be what it used to be. Whether to secure a global uncertainty over Brexit or to enjoy global mobility the opportunities for alternative residency and citizenship RCBI programmes have grown increasingly in recent years.
Editor's Preface ................................... p.3
11
19
22
23
32
Yves Klein, Leap into the Void ..... p.6-7 Franky Zapata, Cross-Border Flyboard Air - Successful Crossing of The English Channel ............................ p.8-9
The Big Migration Debate : Finding The Missing Link by Khalid Koser p.11 Saving The Right To Asylum Resume by Institut Montaigne - Terra Nova .....................................................p.12-13
20 Countries Offer The STARTUP VISA To Overseas Talented Entrepreneurs .....................................................P.16-18
Travelling the Globe World Schooling your Children by Brandon Pearce ....................................................p.19-21
IMC Education & Training : Putting Our House in Order by Bruno L'ecuyer .......................................................... p.22 Why The Wealthy Are Mobile by Reaz H. Jafri ............................................. p.23 IMC Education & Training : Qualified Difference .................................. p.24-25
How 'No-Deal Brexit' May Affect Maintenance For Expats by Alexandra Tribe and Sonny Patel .............. p.26-27 UK: No Deal Brexit: Threat Or Opportunity For UK Science, Research And Innovation? by James Murray ........................................ p.28-29 ANGUILLA, British Caribbean - New Residency Programmes? by Philip Kisob .......................................... p.30-31 Offshore Banking - The Ultimate Guide To Going Offshore by Mikkel Thorup ... .................................................... p.32-33
Introducing Germany, Solingen Residency-by-Investment Programme .................................................... p.34-35
The Price of an EB-5 Visa Goes Up on November 21 by Charles S. Kaufman and Michael B. Saryan ............. p.36-37
US E-2 VISA : After H-1B, the US now turns its attention to the coveted investor visa by Ananya Bhattacharya .......................................................... p.38 Common Issues for Third-Country Treaty Investor (E-2) Visa Cases by F. Oliver Yang ............................ p.39 EB-5 vs E-2 Which Meets More Immigration Goals For Your Clients? by Angie Rupert......................... p.40-41 40
Shinkansen Nanatsuboshi Luxury hotel train in Kyushu, Japan .... p.42-43 Would you like to stay in Japan for a year? by Yayoi Ashikaga ............... p.45 Immigration Tsunami in India by Dr. Massey ............................................ p.47 About ETIAS : Starting January 01 2021, travellers that currently do not need a visa to visit EU member countries will require an ETIAS p.48-49 45
FRANCE - The New Stay "Talent Passport" by Investment ...................... p.51 Good European Citizenship by Dr. Dimitry Kochenov .......................... p.52
Antigua and Barbuda: Is It Right? by Ian Moncrief-Scott ........................... p.53 How to Revolutionize Your Child's Education Through Travel What is Worldschooling? Legality of Homeschooling ... by Alyson Long .................................................... p.54-55 47
Facilitated Naturalization ......... p.60-61 Second passport is « Better Blue » personal identity in post-modern era by Hyong-Jin KWON.................. p.62-63 52
Why Americans and Europeans Invest in New Citizenships by Peter Macfarlane ................................. p.64-65
Praise Book : Ius Doni: Citizenship-byInvestment by Dr. Christian H. Kälin .................................................... p.66-67 Citizenship Expo - IREIS Abu Dhabi 30 OCT-01 NOV 2019 by Arun Bose.... p.68
66
27-28 SEPT.2019
Advertisement : citinavi@gmail.com Asso. Onsaemi Worldwide 75 rue Vasco de Gama 75015 Paris * Global Citizenship - INDIA Publisher : Kumar C. Office #517, Dheeraj Heritage, SV. Road, Santacruz West , Mumbai 400054, India .INDIA advertisement : invest@immigrationgq.com
Editor in chief : Hyong-Jin KWON Graphic designer: Rina Asanuma Social Media, Website Seo/Sem Planner: Nan Qin Market Research: Ke XU Vietnam: Vy Trieu Le, Huynh Thanh Liem Japan desk UK : Rumi IWAKI Advertising marketing : Ryoici Kosaka
In his quest for immateriality and infinity, Yves Klein adopts ultramarine blue as a vehicle. From this blue more than blue, which he will call "IKB" (International Klein Blue), radiates a colorful vibration that engages not only the spectator's gaze: it is the mind that sees with the eyes.
YVES KLEIN Leap into the Void
"A man in space! The painter of space leaps into the void!" October 19th 1960
Yves: I am the painter of space. I am not an abstract painter but, on the contrary, a figurative artist, and a realist. Let us be honest, to paint space, I must be in position, I must be in space. "
Yves Klein, excerpt from Sunday, November 27th, 1960, The Newspaper of a Single Day, 1960
Yves Klein considers that space is his domain and that he can go there by the power of the spirit alone.
The jump takes place on October 19th 1960 in Fontenay-auxRoses, in a street where a judo club had often welcomed him.
Yves Klein rises from a pillar at the entrance of a pavilion, his face turned to the sky, his arms crossed. Far from falling, the artist seems to take off. The street is deserted, apart, at the bottom, on the right of the photo, a back cyclist who has just passed. A man in full levitation between heaven and earth did not stop or turn around; he continues his way, indifferent to this act which, nevertheless, seems to us unusual, even disconcerting. A testimony collected from Harry Shunk by Sidra Stich tells us that the cyclist was the photographer John Kender and that the idea of including it in the photo would have come from Harry Shunk himself.
In October 1960, Klein hired the photographers Harry Shunk and Jean Kender to make a series of pictures re-creating a jump from a second-floor window that the artist claimed to have executed earlier in the year. This second leap was made from a rooftop in the Paris suburb of Fontenay-aux-Roses. On the street below, a group of the artist's friends from held a tarpaulin to catch him as he fell. Two negatives one showing Klein leaping, the other the surrounding scene (without the tarp) were then printed together to create a seamless "documentary" photograph. To complete the illusion that he was capable of flight, Klein distributed a fake broadsheet at Parisian newsstands commemorating the event. It was in this mass-produced form that the artist's seminal gesture was
FRANKY ZAPATA
CROSS-BORDER FLYBOARD AIR
Before Franky Zapata, other pioneers linked France and England in a thousand and one ways: fusion-man (powered wing), propulsar (motor paraglider), free fall (with a carbon fin ...) . But never has a man crossed the English Channel with a Flyboard.
He made previously a sensation on July 14 overlooking the Champs-Elysees. During the military parade on the ChampsElysees in Paris, he offered a stunning futuristic show: rifle in hand, he flew several dozen meters from the ground on his invention, "100% developed in France" in the workshops of his company at Rove (Bouches-du-Rhône).
The machine, an autonomous flying machine powered by kerosene stored in its backpack, is equipped with five miniturbojets that allow it to take off and evolve up to 190 km / h standing in the air, with a range of ten minutes.
"The crossing of the English Channel is not won in advance" The symbolic choice of the date of July 25 to make his attempt. 110 years, day after day after Louis Blériot, the first man to have successfully crossed the plane. In 1909, this engineer had laid the foundations for modern aeronautics. Blériot crossed the English Channel in 31 minutes in 1909. Crossing the Channel does not seem to please or convince
everyone. In particular from the authorities. At the beginning of July, the Channel and North Sea maritime prefecture issued an "unfavorable opinion" to Franky Zapata's project, pointing in particular to the "dangerousness" of the area and its particularly dense traffic. But Tuesday night the prefecture lifted this opinion after obtaining "many guarantees" regarding the "security" of this crossing.
Following this unfavorable opinion, it was necessary, according to him, to provide "the supply in the English territorial waters" and not French side.... This opinion "has made everything complex (...) is one of the biggest sporting challenges of my life," he said.
The General Directorate of Civil Aviation has issued a favorable opinion according to the maritime prefecture. For this crossing of the Channel, some 35 kilometers wide, he will have to refuel en route. The technical details of the supply have not yet been communicated but it should take place in English waters, about 18 km from the French coast.
He crossed successfully Channel from northern France to Dover on jet-powered 'Flyboard' at second attempt on 4th august. Escorted by three helicopters, he completed the crossing in 22 minutes, reaching speeds of up to 110mph (177km/h) flying 15-20 metres (50-65ft) above the water.
"Stuntman, pilot, entrepreneur, inventor, I do not know what I am, a little at a time and nothing at the same time"
"On the first flight, I lost two fingers, they pulled themselves into the turbines," he said in 2016. "And the machine crashed on the wall of my shop, and after that I had to negotiate with my wife to let me go back on it, but it was stronger than I. When I saw the machine fly, I thought, that's what I have to do with my life. "
Champion of Europe and the jet ski world, this 40-year-old Marseillais first flew on the water. Then, starting in 2011, he began to take off. With the first "Flyboard" first. But this machine, a kind of platform on which he stands, feet firmly stuck as in snowboard boots, remains connected to the surface of the water. A long pipe connects his "toy" to a jet ski, allowing him to supply water to his hydro-propulsion system.
Then, in 2014, it's the "Hoverboard". Inspired by the film "Back to the Future" by Robert Zemeckis, or the character of the "silver surfer" in the comics of Marvel, the machine is still connected to a marine motorbike, to be supplied with water, but it has now the form of a surf, a flying skateboard.
It is only from 2016 that the vehicle becomes a real autonomous flying machine, fueled with kerosene. No more water to propel and take off. Five mini turbojets, "reviewed and corrected", allow him to take off and evolve, standing in the air. The Air Flyboard was born.
Second passport is « Better Blue » personal identity in post-modern era, especially in cross-border flyboard era 177km/h speed that the french inventor, Franky Zapata showed last august.
The value of Passport
Prior to World War I, people didn't need a passport to travel internationally. Travel ability without having to obtain government permission was a selfevident truth. Since the interbellum period Passports have been the standard travel and identity document internationally. But that's not how the modern passport system works.
Today, in order to travel, people need a passport, probably with one that contains biometric information such as digital fingerprints, which enhanced security measures even at the expense of privacy. And in order to get a passport, you need a government's blessing. Chinese government mandated recently the biometric information with fingerprints for China Visa as like US (ESTA), Canada, Australia used to do. Even european parliament decided to mandate ETIAS (European Travel Information and Authorisation System). It is a completely electronic system which allows and keeps track of visitors from countries who do not need a visa to enter the Schengen Zone. In a way, it resembles the U.S Electronic System for Travel Authorization (ESTA), which serves a similar purpose. The legal procedures to pass the ETIAS have started in 2016, and the system is expected to be in place by 2021.
Today, governments use passports to document and control their citizens. In other words, travel is treated as if it's a privilege for the traveler. People lives more comfortable without microchips installed biometric-passport. People need to ask for permission of belonging government as like their property. Any government can restrict or revoke their passports for whatever reason it wants. Things have been changing for the worse, rapidly over the years. They were originally documents to facilitate travel; they now serve to restrict and control it for stronger security measures.
Second Passport Many people are familiar with the Russian parable of the frog and the scorpion. "A scorpion and a frog meet on the bank of a babbling stream. It's too treacherous to cross, so the scorpion nicely asks the frog to carry him across on its back. This makes the frog a little suspicious. It asks, "How do I know you won't sting me?" The 62 - Citizenship Navigation
scorpion says, "Because if I do, I will die too." That sound reasoning relaxes the frog's nerves. So he allows the scorpion to climb aboard and they shove off across the flowing water. They get halfway across the stream and the scorpion stings the frog directly in the middle of his back. The frog feels the onset of the scorpion's poison and starts to sink. He manages one dying breath: "Why?!" And the scorpion replies: "I could not help it. It is my nature." It's an insightful parable six weeks ahead Brexit conundrum. People follow their nature. We should not be fooled into thinking that they will do otherwise. The moral of this fable is that like the scorpion, humans possess compulsions that they cannot repress even when it is in their best interest. In a tragedy, this attempt often fails. This is very much what happens in the Scorpion and the Frog.
O b t a i n i n g a s e c o n d p a s s p o r t is a fundamental step toward freeing y o u r s e l f f r o m absolute dependence on any one country facing likely Brexit conundrum. ,,
Like the scorpion, the great empire does so even to the point of their own selfdestruction, because "it is their nature." The best way is to get well away from the great empire before it falls in a uncertainty.
Obtaining a second passport is a fundamental step toward freeing yourself from absolute dependence on any one country facing likely Brexit conundrum. Once you have that freedom, it's much harder for any government to control your destiny. No matter where you live, you can benefit from the political diversification that comes with a second passport as below : - Increase your visa-free travel privileges - New laws in the US and EU are making it more difficult to maximize tax savings and EU scrutinizes CBI Programs by CRS recently. • The process to obtain certain passports may become more difficult in the years to
come • There are increasingly new opportunities that allow you to get your second passport faster and easier
• Most all governments understand that they need total control of you by squeezing you not too hard. If you were to live multi-nationally – that is, if you lived as a guest or part-time resident in one or more countries – you'd actually be treated better than those who are citizens. In order to attract you, the local government would very likely offer you tax breaks plus benefits the average citizen does not receive. It's helpfull to fully diversify yourself – have a second passport from one country, live in another, gain your income in a third …. Second passport introduces the outdoor solutions for you.
• Of course, passports are not going away. You will continue to need one to travel. This is why you're better having more than one. • A second passport keeps the government from locking you in. Without it, the government in your home country can effectively place you under house arrest by taking back your passport.
Alternative Residence or citizenship For the self-sufficient individuels, freelancers, entrepreneurs, HNIs of under-developed countries who aspire to enjoy their own lifestyle with global mobility freedom like family world travel and worldschooling there are new CBI programmes affordables. In recent years, the opportunities for citizenship by investment (CBI) have grown considerably. Since November 2018 New CBI programme is launched officially with the €100,000 government contribution and additionnal fees to obtain citizenship in Moldova. Moldova isn't an EU member, but their passport allows for visa-free access to 122 countries in total. On 28 April 2014 Moldovan citizens were granted visa-free entry to 26 Schengen Area countries as well as Bulgaria, Croatia, Cyprus and Romania, countries that are applying the Schengen policy and also Monaco, San Marino, Andorra and Vatican City, countries that have no immigration control. That's quite a useful passport to have. In addition, purchasers are not required to ever set foot in Moldova. Moldova is a small poor country next to Ukraine that's unlikely to attract travelers that have a million or more to spare on a passport. And Caribbean CIU programs start from USD 100.000 government contribution for a main applicant in Dominica.
We don't use wings. You are like a bird. It is your body that's flying.
As of 02 July 2019, Dominica citizens had visa-free or visa on arrival access to 135 countriesand territories, ranking the Dominica passport 37th in terms of travel freedom.
Generally speaking, most of the countries that formerly made up the "Free World" have become more militarized and more regulated with escalated burdensome taxes . The opportunity has been taken up almost entirely by small countries that don't have thriving economies. It began with small islands in the Caribbean, most notably St. Kitts & Nevis to Antigua & Barbuda, Grenada and others. Significantly in response to new restrictions on student visas in the US, uncertainty over Brexit and the rights of EU citizens in the UK. HNIs (High Net Individuals) pursue individual solutions allowing the educational fulfillment of their children in avoiding any risky or unpredictable visa application processes. A good solution is to acquire alternative residence or citizenship rights that ensures access to some of the best schools and universities in the world. Among other things, having a second passport allows you to invest, bank, travel, live, and do business in places you wouldn't otherwise be able to.
The Migration of tens of millions Black Africans to Europe. The law and knowledge of a society are inseparable and include the sphere of the 'frontier' which guides us towards the future, a promised land, a land of hope, the hope for starting a new life. The 'frontier' is a future milestone to which the society is implicitly or consciously directed. In the case of the emergence of the frontier, the social system undergoes fluctuations that allow it to be characterised from the position of 'uncertainty' and 'instability'. However, this uncertainty can later turn into the basis for development, since the frontier makes the society move.
The Britons were gradually created by the merger of English, Scots, Welsh and Irish …. And across the English Channel the French were created by differents tribes Franks, Normans, Bretons, Gascons …. Human tribes tend to coalesce over time into larger and larger groups. With each passing millenium, countless isolated tribes fused into larger and larger groups and in recent generations the few remaining civilisations have been blending into a single global market. Division of labour cannot succed unless everyone shares a single market. Beyond the limits of knowledge and law, the society of the frontier can strengthen its integrity by clearly outlining the boundaries.
around 5 millions and in the other countries of Europe 3 millions black-africans today and this trend of black-africans' illegal migration is accelerating. Millions of migrants from Lybia and Africa, and the Middle East have poured into Europe. It could be the biggest migration to Europe, tens of millions of Africans trying to get into Europe in this 21st century.
Between 2013 and 2017, the EU recorded over 4 million asylum applications — over three times more than in the five previous years (2008-2012). This situation resulted in growing tensions between Member States and an increase in non-cooperative behaviors in the Union, with some countries going as far as to release themselves from their obligations and duties to European law and to their partners. Above all, this situation justifies a growing concern over the Europeans' ability to fulfill their international commitments and the humanist values that are the foundation of their historic project.
The Syrian civil war, the rise of the Islamic State, the Brexit selfdestruction, the instability of EU accelarated a wave of Muslim immigration. But the Islamic terrorist attacks caused European voters to abandon multicultural dreams.
Since the United States and NATO helped overthrow Ghaddafi, former Lybian president in 2011, African continent's stable situation has been today replaced by complete chaos of bloody and costly war. With the European population diminishing and the African population growing, Europe could be basically taken over by Black-Africans illegal immigration in the next several generations. The biggest cities in the world are Lagos, Kinshasa, Dar Es Salaam, Tanzania of a population 70-90 millions each city within 21st century. This fast growing population is informed well about the european wealthy life by smartpones and most have a goal of Europe.
We'll be shifting to a world with less reliance on traditional passports, instead on biometic passports with previously measured security based on individual visa requirements. Now in the era of drone technology, "jet-powered hoverboard" watercraft of Franky Zapata; that model was powered by five turbines and fueled by kerosene, there's more demand of stronger security measures than ever concerning illegal immigrants as well as increasing passenger capacity, and budget travel. We can imagine that enhanced airport and seaport infrastructures with an artificial intelligence allow "Better Blue Migrators" to obtain visa waivers without wasting time at passport control counter. CIP second passport holders could be treated as "Blue Better than Blue". Author : Hyong-Jin KWON, paris