Christian HERALD FREE!
Church History Study Bibles
The faith-filled life of David Onley
A Season of Preparation
Getting ready for a year of evangelism
GMI Hub trying to build a better Christian music scene
February 2023
www.christianherald.ca
CREATIVE PASTOR PROGRAM
Learn to manage the creative and media needs of a modern church or ministry.
The Creative Pastor degree (Bachelor of Theology) enters a new frontier of ministry and outreach through the medium of technology. Today more people hear the gospel delivered through technology than they do in a church service. Over the course of four years, you will obtain a strong foundation of Biblical knowledge and an extensive understanding of how to suit and manage the creative and media needs of a modern church or ministry.
TOPICS OF STUDY:
• Social Media Outreach
• Digital Marketing
• Video
• Audio
• Live Streaming
• Web
• Experience Coordination
POTENTIAL CAREERS:
Creative Arts Pastor
Creative Director
Media Minister
A/V Leader
Tech Pastor
Production Coordinator
LEADERSHIP AND COMMUNITY DEVELOPMENT
Engage in active solutions to combat societal issues with excellence and accountability.
A degree in Leadership and Community Development will prepare you to change the direction of your community through effective leadership. You will build your foundation on the Word of God, allowing you to penetrate the hearts of those who have been disenfranchised by society. Upon completion, you will have the knowledge on how to measure the issues of community, assess problems, and design a program for outreach. Your leadership abilities will then equip you to set up programs, implement ideas, mentor leaders and administrate with excellence and accountability.
POTENTIAL CAREERS:
Community Outreach Director
Youth Outreach
Community Leader
/ Christian Herald FEBRUARY 2023 2
CANADACHRISTIANCOLLEGE.COM/DEGREE-PROGRAMS 416-391-5000 | 300 WATER ST., WHITBY ON
TORONTO The 2023 PRAYER BREAKFAST
Bringing Christians together to pray for Toronto's leaders and our community.
Presented by
Tuesday, March 7, 2023 • 7:00 - 9:30 a.m.
The Brighton Convention & Event Centre
2155 McNicoll Avenue, Scarborough
The Toronto Prayer Breakfast brings Christians together to pray for our leaders and our community, as a public expression of our Christian love and faith.
Local clergy, ministry leaders and other members of Toronto's Christian community will gather along with leaders from Toronto's business, government, arts & entertainment, education and media sectors.
More than 500 leaders are expected as we enjoy a hot breakfast, worship and pray for our city together, and listen to a message from our guest speaker, Rev. Dr. Andrew Stirling.
Tickets are $40. each, and Tables of 10 are $400. Tables can be reserved for churches, para-church ministries, community organizations and area businesses. For more information, or to purchase your tickets or table, visit www.torontoprayerbreakfast.com.
SPEAKER
Rev. Dr. Andrew Stirling
Andrew Stirling is an Ambassador for the Canadian Bible Society, and the former senior minister of Timothy Eaton Memorial United Church in Toronto. He is a published author and has taught Church History at the University of Toronto, Systematic Theology at Tyndale University Seminary, and Homiletics at the Toronto School of Theology. Andrew has preached and given lectures on four continents.
WORSHIP LEADER
Brooke Nicholls
Brooke Nicholls is a Worship Leader and Songwriter from Toronto. When she's not leading worship at her home Church, she's leading worship at different Churches and Ministries across Canada and beyond. Brooke has been named the Female Vocalist of the Year for the last three years at the Canadian Gospel Music Awards and her album, 'Pursue', was nominated for a 2020 Juno Award.
Christian Herald / FEBRUARY 2023 3
Reserve your ticket or a ministry/business table now at www.torontoprayerbreakfast.com
Preparing for battle
We've just entered the second month of the year. How are those New Year's Resolutions coming along?
Everyone likes to get a good start to the year, at least in theory. As I write this, there's a treadmill standing near me that would question my commitment. Each year we know we need to start eating right, exercise more, rest on a sabbath, etc. We resolve to read our Bibles and pray daily.
All good things. Studies have shown that spiritual disciplines took a hit during the stress-filled pandemic. Hopefully, this year we can recover what we've lost.
I think one of the reasons New Year resolutions often don't last is that they quickly become backward-looking, and aren't really grounded in something real.
This is one of the reasons the Church created the season of Lent. Lent is a season of prayer and fasting, readying yourself to approach the celebration of Easter with the respect and seriousness it deserves.
Now if you're an Evangelical, like myself,
LETTERS TO THE EDITOR
Dear Editor:
I want to thank you for your faithful reporting in times that are very difficult for printed journalism. Again, thank you.
I am a little concerned in your Canadian content coverage. In the September issue, 2022, you cite the Barna study on U.S. denominational pastors. I appreciate the information, and I do see you reported on Redeemer University and JOY Radio and the Canadian Foodgrains Bank.
I am concerned that when you publish studies like the Barna Study, that this skews readers like me into thinking that what happens in the U.S. is what happens in Canada. Now, I know that is not your intention. However to the unnuanced eye that has not studied Canadian Church History, they will assume what happens in the U.S. is the same here in Canada. And that is simply not true.
The Canadian Church experience is one of a gradual fight for religious freedom in Ontario and later in Quebec. The Anglican Church's Bishop Strachan tried to have the Anglican Church declared the State Church in Canada. Baptists and the larger Methodist Church fought this. John A. MacDonald, when premier of Ontario and Quebec, passed the Freedom of Worship Act in 1851. Freedom of Religion came to Quebec
by Fazal Karim, Jr.
you might not formally commemorate Lent in your church services the same way other congregations do. That's fine.
A season of prayer, fasting and reflection - whatever you call it - is always a good idea as we move closer to celebrating the Death, Burial and Resurrection of Christ.
It is of particular importance this year, as we emerge from the pandemic. There are storm clouds on the horizon. This year will be one where both evangelism and spiritual warfare are incredibly important.
Different believers are called by the Spirit to do different things. So not every congregation prepares for battle in the same way. But the Word has a lot to say about being alert and prepared for the challenges we face. Let's resolve not to get caught unprepared this year, as we were in 2020.
Blessings,
Fazal
in 1956 when the Jehovah's Witnesses took the Province of Quebec to court over the Padlock Law that the late former Premier Maurice Duplessis passed into law in 1937.
Baptists, Brethren, and other Evangelicals, Jews, and Communists, trade union organizers were persecuted ferociously by the Quebec government. People were jailed, assaulted, fired from their jobs and so on by the authorities with impunity. This happened until 1956.
Western Canada and the Maritimes had a different experience. Catholics outside of Quebec had subtle persecution from Protestants. All this is well documented.
I know what the Barna Study published is where many mainline pastors are, except for the small but influential evangelical wings of the mainline churches.
I always look forward to reading your paper. There is always something for me to enjoy or celebrate in each issue. Like the articles on when Dunkirk happened in WW 2 when King George called Britons to national fasting and to national prayer. Also the article on the passing of Queen Elizabeth II was an excellent piece.
I trust you will find this thoughtful.
Sincerely,
(Rev.) Art Wormald
/ Christian Herald FEBRUARY 2023 4 CALLFOR CHURCH MEMBER DISCOUNTS JDSmithInsurance.com AUTO, HOME & BUSINESS SOLUTIONS Savings of 40% and Better coverage! www.EvangelicalFamilyInsurance.com • CALL FOR CHURCH MEMBER DISCOUNTS • CALL US ABOUT YOUR COMMERCIAL INSURANCE BEFORE YOU RENEW YOUR CURRENT POLICY, CALL US FOR A FREE QUOTE and receive a Tim Horton's Gift Card as a Thank You. Have a coffee on us! WWW.EVANGELICALFAMILYINSURANCE.COM
FROM THE EDITOR'S DESK
Christian HERALD
Volume 30, No. 1 • February 2023
Founded in 1994, Christian Herald serves the Christian community across the Greater Toronto/Southern Ontario region, and is published ten times a year.
Publisher/Editor-in-Chief
Fazal Karim, Jr.
Contributing Writers
Canon J. John, Rev. John B. Sorensen
Volunteer Distributors
Cassita Bailey-Hart, John Campbell, Edgar Daniels, Rochan Goonoo, Clare Hilsden, John Howes, Dorai Isaac, Mona Lancaster, Les McPhedran, Rick Pacholko, Terence Roberts.
Contact the Publisher to inquire about becoming a volunteer distributor.
Advertising
Advertising is available to those wishing to reach the Christian community located in Southern Ontario. While we do try our best to screen our advertisers, no endorsements by Christian Herald are implied, except where clearly stated.
To advertise, email us at info@christianherald.ca or call 905-874-1731.
Contributions
Christian Herald welcomes submissions and feedback from the Christian Community or other interested parties, in the form of Letters to the Editor, Press Releases, Opinion columns, Calendar of Events listings etc.
Viewpoints expressed in articles are not necessarily those of the publishers.
The Management of Christian Herald reserves the right to refuse or edit submissions and advertisements on the basis of legal, space or taste considerations.
Circulation
Christian Herald's general circulation (print edition) presently stands at 21,000 copies per issue. [February 2023]
Distribution
Personal copies are available free of charge in over 500 Christian churches, retail stores, colleges and businesses across Southern Ontario.
To request delivery to your church or business location, send your name, address and estimated number of copies needed to the email address below.
Subscriptions
To receive a 10-issue personal print subscription sent by mail, send $28.25 (13% Ontario HST included.) by cheque or money order to the address below.
Christian Herald is a member of the Christian Newspaper Association. Contact us at: Christian Herald P.O. Box 68526, Brampton, Ontario L6R 0J8 Tel: (905) 874-1731 • E-mail: info@christianherald.ca www.christianherald.ca
Copyright 2023.
May not be reprinted without permission.
How to personally know God
Realize that you are a sinner. No matter how good a life we try to live, we still fall miserably short of being a good person. That is because we are all sinners. We all fall short of God's desire for us to be holy. The Bible says, "No one is good—not even one" (Romans 3:10 NLT). This is because we can not become who we are supposed to be without Jesus Christ.
Himself take residence in your life and heart. Jesus said, "Behold, I stand at the door (of your life) and knock. If anyone hears My voice and opens the door, I will come in . . . ." (Revelation 3:20 NKJV).
If you would like to have a relationship with Christ, simply pray this prayer and mean it in your heart.
Recognize
that Jesus Christ died on the cross for you.
The Bible tells us, "But God showed His great love for us by sending Christ to die for us while were still sinners" (Romans 5:8 NLT). This is the Good News, that God loves us so much that He sent His only Son to die in our place when we least deserved it. Repent of your sin.
The Bible tells us to "repent and be converted" (Acts 3:19 NKJV). The word repent means to change our direction in life. Instead of running from God, we can run toward Him.
Receive Christ into your life.
Becoming a Christian is not merely believing some creed or going to church on Sunday. It is having Christ
Dear Lord Jesus, I know I am a sinner. I believe you died for my sins. Right now, I turn from my sins and open the door of my heart and life. I confess you as my personal Lord and Savior. Thank you for saving me. Amen.
If you just prayed that prayer and meant it, Jesus Christ has now taken residence in your heart! Your decision to follow Christ means God has forgiven you and that you will spend eternity in heaven. The Bible tells us, "If we confess our sins, he is faithful and just to forgive us our sins and cleanse us from all unrighteousness" (1 John 1:9 NKJV).
To put your faith in action, be sure to spend time with God by reading your Bible, praying, getting involved in a Bible-preaching church, and telling others about Christ.
Senior Accountant / Office Manager/Asst to CEO
The objective of a Senior Accountant /Office Manager is to oversee corporate communication, personnel, and accounting functions of the enterprise to ensure the business is carried out in the most efficient and effective manner and according to all financial, accounting, and best management practices, principles, policies and procedures.
This role requires a thorough understanding of basic accounting principles, operational standards and people dynamics with a view for providing outstanding customer service as well as articulated responses on behalf of Management as required and within a correct communications framework.
We are a smaller, boutique, downtown Toronto based accounting practice that has a niche in focusing on the accounting, tax and advisory needs of Individuals, self employed and small to medium sized businesses, churches and charities.
The candidate must have at least 5-7 years of experience in accounting (preference will be given to candidates with small - mid size firm experience), have strong tax knowledge/background, experience in working with owner-managed businesses (preference will be given to candidates experienced in working with charities and not for profits) and have experience in lead sheets, account analyses, preparation of financial statements, and tax planning.
This is a GREAT opportunity for a driven, entrepreneurial individual.
Job Type: To start - 6-Month Contract, leading to a Full-time, permanent position. Compensation will be based on experience. Expected start date: Early 2023
To receive the full job description, including educational requirements, visit our website. We thank all candidates for submitting their resumes, however, only those selected for an interview will be contacted.
Christian Herald / FEBRUARY 2023 5
6 Garamond Court, Suite 230, Toronto, ON M2C 1Z5 | 416.385.1012 www.reliableaccounting.com
RELIABLE BUSINESS ENTERPRISES INC O/A RELIABLE ACCOUNTING & TAX SERVICES.
Euthanasia is not a solution for mental illness
Pro-family groups keep up the fight against the Federal Liberal expansion of assisted death
OTTAWA – The Liberal government ended 2022 with an announcement that they plan to delay the expansion of medically assisted death to those with mental illness. Currently, the clause excluding access for patients with mental illness is set to expire on March 17, 2023. After that date, euthanasia providers will legally be allowed to end the lives of patients with mental illness as their sole underlying condition. The government needs to introduce and pass a bill quickly to ensure their promised delay happens.
"ARPA Canada is very encouraged that the Liberal government appears to have finally heard Canadians and is putting a pause on the implementation of the sunset clause which expands euthanasia," said Mike Schouten, Director of Advocacy for ARPA Canada. "Supporting those with mental illness means offering suicide prevention and supportive care for everyone, never offering suicide assistance."
Schouten recently presented with his wife, Jennifer, to the Joint Committee of Parliament studying euthanasia. They shared their story of suffering in connection with the death of their son Markus last spring. "Walking alongside a child with cancer has taught us a lot about suffering, and really highlighted the value of and need for supportive care for all Canadians," said Schouten. "We should never give in to someone's despair and suicidal desires. Expanding euthanasia to those with mental illness sends the message that we are giving up on them and think their situation is hopeless. That's not something we should ever tell someone."
Psychiatrists, psychologists, and many Canadians have called on the government to reconsider their decision to expand euthanasia to those with mental illness. "Euthanasia should never be a solution for mental illness," said Schouten.
In 2020, ARPA launched the Care Not Kill campaign, a national grassroots initiative that educates Canadians on the harms
'Re-education' and the War on WrongThink
We've reached the 're-education' phase of Western cultural decay, as professional bodies are being weaponized against people with the wrong beliefs. Well-known psychologist and author Dr. Jordan Peterson is currently fighting an order by the College of Psychologists of Ontario to undergo media training because of certain thoughts posted on social media, but it's unlikely to remain confined to Peterson.
Indeed, Christians in the marketplace have been targeted for awhile, with many B&B owners being harassed with the intent of driving them out of the travel industry for not endorsing same-sex relationships. Trinity Western University's School of Law was bitterly fought and had its accreditation denied in 2018. (Again, LGBT inclusion was the excuse, but Canadian elites were not thrilled about a school that would graduate lawyers who might champion a whole range of Christian, pro-life and religious freedom causes.)
Recently, NHL player Ivan Provorov was at the centre of a media firestorm for simply being true to his religious beliefs and declining to participate in a Pridethemed event.
- FKJ
of euthanasia and equips them to engage respectfully on this sensitive topic.
"Those who are struggling need help to live well, not help to die. We should never encourage people to act on their suicidal thoughts, but instead, help them to find hope again. While a delay is a positive development we will be using this time to advocate that persons with mental illness are afforded the full protection of the law," concluded Schouten. www.arpacanada.ca
/ Christian Herald FEBRUARY 2023 6 NEWS PRO-LIFE
Promote your business and support Christian Journalism at the same time! Contact us today to find out more Email: info@christianherald.ca Tel: 905-874-1731 YOUR AD HERE!
Photo by Tina Vanderlaan, Lightstock
Heritage bookstore in Niagara celebrates 25 years
In a time when scores of Christian retail stores are closing their doors, Niagara's Heritage Christian Bookstore in St. Catharines is celebrating their 25-year-mark.
At the beginning of 1998 Harold and Cheryl Maier purchased the former Fellowship Book Centre/Heritage Books and Music, a store with Mennonite community origins. Harold and Cheryl changed the name to Heritage Christian Book Store. This was a life change for the couple and was the fulfillment of two life-long dreams for Harold. Harold had always dreamed of owning his own business and also desired to be involved in Christian ministry. Owning Heritage Christian Book Store has allowed Harold to realize these two seemingly separate and distinct dreams.
Heritage Christian Book Store underwent a number of renovations since 1998 to optimize the retail space. In September of 2003, Heritage moved into the Grantham Plaza. In February of 2015 Heritage moved into an even larger location in the Grantham Plaza in order to expand and add a café and
stage for live music. Heritage continues to carry a large selection of books, Bibles, music, gifts and cards geared toward the Christian community at large.
The vision statement of Heritage Christian Book Store is "To be the best biblically based, non-denominational book store in the Niagara Region and in Canada." In working towards its vision, Heritage has established a mission statement: "To provide
the best quality products, service and shopping environment possible; and to enable people to fulfill the greatest commandment, to 'Love the Lord your God with all your heart and with all your soul and with all your mind.' (Matt 22:37), for what goes into the mind comes out in life."
[With files from www.heritagecbs.com and the HeritageCBS Facebook page]
BIZ Groups: Now Available for Canadian Churches!
BIZ Groups provide business leaders a monthly opportunity to study Biblical Leadership Principles to:
• Connect relationally
• Grow spiritually
• Experience business success
CCBF provides churches with all they need to get started! For more information, visit www.ccbf.org/biz-groups
John Knox voted Brampton's #1 private school
Brampton Mayor Patrick Brown and Councillor Dennis Keenan recently visited John Knox Christian School to present the school with a certificate of achievement for being voted the Number 1 private school in Brampton, according to the Brampton Guardian's Reader's Choice.
The certificate presentation ceremony took place at the school on January 24 at 9:30am
John Knox Christian School is a private Christian school for Christian families that serves students from kindergarten to grade 8. The school has been providing a top-quality education to students in Brampton for over 60 years and is committed to providing a safe and nurturing learning environment
for all students, where students are Welcomed, Known, and Flourishing.
The Brampton Guardian Reader's
Choice award is a testament to the hard work and dedication of the staff and students at John Knox Christian School. The school is honoured to be recognized by the community as the best private school in Brampton and is committed to continuing to provide quality Christian education to its students.
"We are thrilled to receive this award and are honoured that the community has recognized our school as the best private school in Brampton," said Christine Soultanidis, Principal of John Knox Christian School. "We are grateful for the support of our community and will continue to provide our students with a quality education from a Christian perspective."
www.bramptonjkcs.org
FaithLife Financial Rebranding
The insurance provider formerly known as FaithLife Financial has rebranded as Serenia Life Financial. Serenia Life President and CEO says the company is "...evolving to address the calls for increased flexibility, support, and simple human kindness at a time when Canadians need it most."
The mission of Serenia Life began a century ago in Canada, with deep roots in the country's Lutheran community.
Redeemer working to keep Christian University education affordable
After a 42 per cent tuition reduction in 2019, followed by a four-year freeze, Redeemer University is signalling its commitment to affordability with an increase of just 1.9 per cent. Canadian undergrad tuition fees will be $9,987 for the 2023-2024 academic year, which the school notes is remarkable for the Christian education context in North America.
Upward Sports launches Baseball and Softball
Upward Sports, the faith-based sports programming organization, has announced the launch of baseball and softball as league offerings.
With the new additions, Upward Sports continues to provide innovative outreach solutions for churches around the country. Families will have the option to play in a league where their child will learn the game in a positive environment that honours family time with one hour of practice and one hour of gameplay each week. Churches can bring sports to their community through an intentional, Christ-centered league.
The organization is best known for its youth basketball but also offers soccer, flag football, cheerleading, volleyball, baseball, and softball. To find a place to play or to learn more about running a sports ministry at your church visit Upward.org.
Christian Herald / FEBRUARY 2023 7 NEWS MINISTRY NEWS BRAKES EXHAUST TUNE-UP DIAGNOSTICS LUBE SERVICES SUSPENSION TIRES AIR CONDITIONING
32 Stoffel Drive, Etobicoke, ON M9W 1A8 HANI YAKUB OWNER 647-502-7001 graceautoltd@gmail.com Monday to Friday 9:30am to 6:00pm (Saturday by appointment only) 416.417.0418 32 Stoffel Dr. Etobicoke, ON @prestigecardetailingto www.prestigecardetailing.org
LOCATION:
Photo: JKCS Principal Christne Soultanidis (centre) shown with Brampton Mayor Patrick Brown (left), and Councillor Dennis Keenan (right).
A Season of Preparation
It should be clear to most by now that we've entered a unique period of human history.
After the pandemic, we're left in a period where overall church attendance, and the practice of Christian spiritual disciplines, has dropped dramatically.
Cut off from regular spiritual supports during the pandemic, it's evident that many Canadians have descended into desperation caused by self-destructive drug and alcohol abuse, divorce, loneliness, and suicide.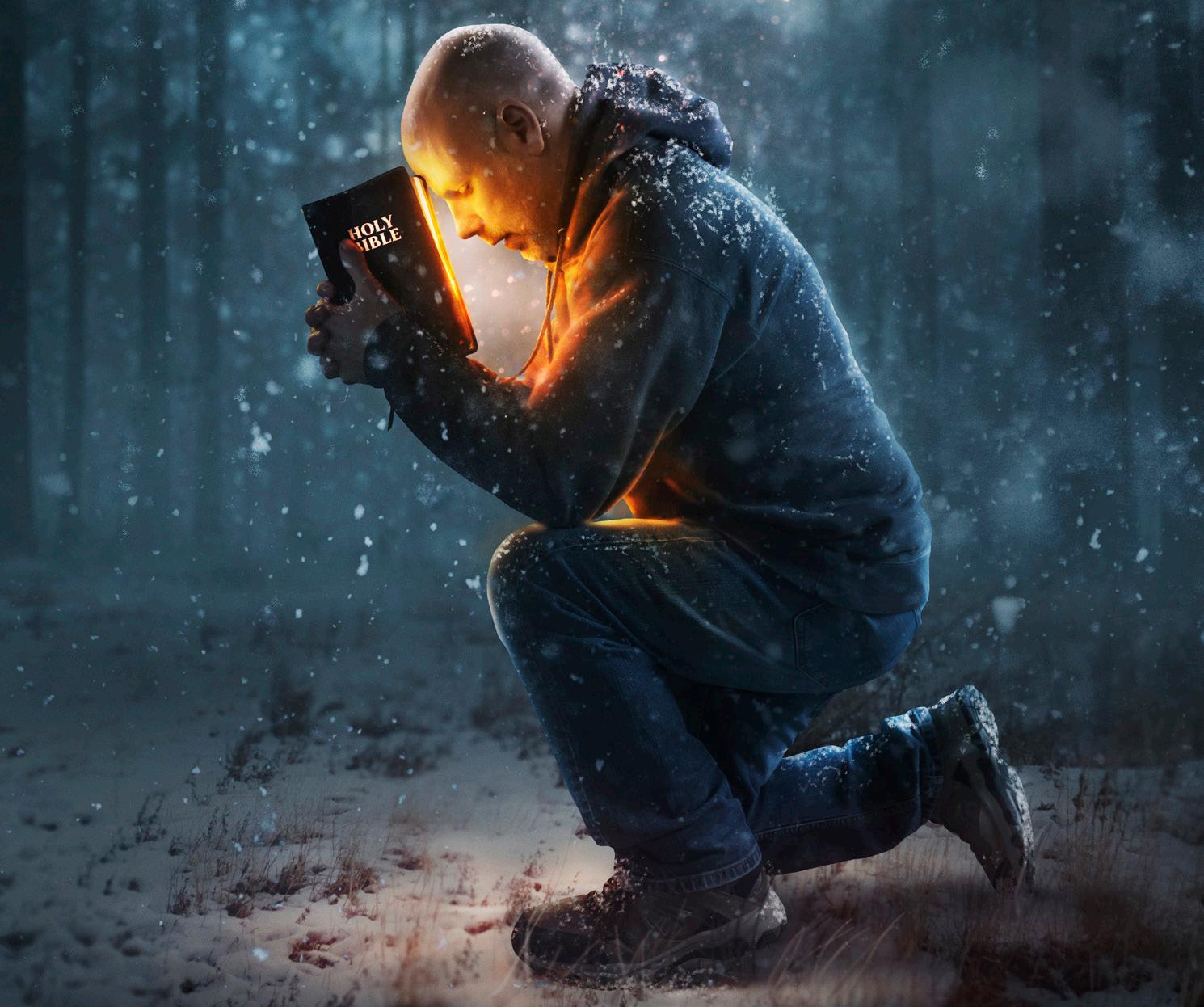 This desperation is now manifesting into a cycle of public violence. Every new day brings news of violent random attacks on the street and on public transit systems. Public authorities are trying to allay fears by deploying more police patrols and mental health resources.
Paganism always brings violence
As our society has become progressively less Christian, our world becomes less like the Western civilization we grew up with and more like the pagan societies described in the pages of the New Testament. We know that in times when paganism rules, violence follows. And in extreme cases, demon possession often presents like mental illness.
Our society's public and protective services are good resources, but they have their limits. Our institutions have proven largely ineffective in reducing the overall rate of violence, gun crime, drug abuse, and divorce. There is no reason to think they will be any more successful in battling an outbreak of random, demon-fueled violence in cities populated with millions of people.
The Church can meet this moment
The good news is that the Church can handle this situation. Jesus easily handled the Gadarene demoniac, among many others.
by Fazal Karim,
Our Lord told His disciples that successfully opposing some demonic activity requires a season of prayer and fasting. We also know that Canada right now desperately needs a move of God. Only a revival of Godly values can restore our society and pacify our planet.
Preparing for the work ahead
As we rise to meet this challenge it's important that we first earnestly prepare for the work ahead. No one - including Christian Herald - can offer a single prescription for that. Preparation looks different in different church families and areas of ministry. One size doesn't fit all, which is why we have so many church families and ministries to begin with.
Some pastors elect to have their congregations start the year with a Daniel Fast, other wait for Lent to begin a season of repentance, prayer and reflection. In whatever congregation the Lord has placed you, make a decision to personally and corporately join to seek the Lord's will for reaching our broken world.
Igniting Evangelism in churches
Preparation doesn't just involve prayer and fasting. Equipping yourself for the fight is also necessary. Since we know that we need to commit ourselves to evangelize our families, neighbours and co-workers, it makes sense to learn about doing that.
ShareWord Global (formerly The Gideons in Canada) has a great program for congregations called Ignite Evangelism.
It's a free one-day event, where a congregation spends the morning learning about personal evangelism, and then in the
afternoon ventures out to share the Gospel with the public. Everyone meets back at the church after a few hours to discuss what they've learned and how it worked out in practice. [www.sharewordglobal.com]
The Immigration Opportunity Canada's current immigration policy is polarizing, with left-wing commentators defending the large increase in newcomers as compassionate and decrying the need for borders at all (not to mention the electoral opportunity!). Right-wing commentatators fret about the lack of employment, housing and services, and sometimes population 'replacement' theories.
Christians - left and right - should view the whole situation as a blessing: Everyone now gets to be a missionary without having to leave the country! There's no more compassionate thing than to introduce someone to the love of Jesus.
Churches can offer ESL and other classes for immigrants and refugees. In Kansas City, Missouri, churches are being equipped to serve newcomers by RefugeKC [www. refugekc.org]. Churches can equip themselves for outreach to Muslim neighbours through Loving Muslims Together [www.lovingmuslimstogether.outreach.ca]
PrayerWalking Your City
A few years ago, churches in the City of Abbotsford started to prayerwalk the streets of their city. A few other B.C. cities liked what they saw [prayforabbotsford.com] and the Canadian PrayerWalk was born. This
campaign is scheduled to start in Toronto this year, facilitated in part by Christian Herald and the Toronto Prayer Breakfast, and sponsored by Transform Your World Canada. [transformourworldcanada.ca]
Even before the Toronto campaign is formally up and running, believers can begin to pray on their street and when they are walking/driving/biking their city, and taking public transit. [Congregations and individuals interested in being part of the PrayerWalk Ontario organizing effort can send an email to info@christianherald.ca]
Going Door-to-Door
If your church is in a city with a functioning ministerial and area pastors have close working relationships, you can look at sharing the Gospel to every household in your city.
That's the aim of the Saturate USA campaign. Saturate USA is a God-sized vision to take the love of the Gospel to 120 million households by the end of 2027. Church adopt certain postal codes in their area and prepare 'saturation packs' with Gospel tracts or Jesus Film DVDs. They deliver them to every mailbox in their area. The program hasn't expanded to Canada as of yet, but the Holy Spirit is bound to raise up a leader for the Canadian campaign soon.
[www.saturateusa.org]
However the Lord leads you and your church family to serve in this pivotal time, do it with excellence and diligence. For we know the harvest is going to be plentiful, and our time is running short.
/ Christian Herald FEBRUARY 2023 8 FEATURES
Jr.
A rising tide of violence fueled by a culture of death means the Church will have to double down on prayer and fasting, equip everyone to evangelize, and take the Gospel to the streets.
Cover Photo by Kevin Carden, Lightstock
Christian Herald / FEBRUARY 2023 9 PROTECT YOUR HOME 365 DAYS A YEAR BACKED BY A YEAR-ROUND CLOG-FREE GUARANTEE TO THE FIRST 50 CALLERS ONLY! ** SENIORS & MILITARY! YOUR ENTIRE PURCHASE * + + 5 10 15% % % OFF OFF OFF EXCLUSIVE LIMITED TIME OFFER! Promo Code: 285 FINANCING THAT FITS YOUR BUDGET!1 1Subject to credit approval. Call for details. 1-866-677-8172 CALL US TODAY FOR A FREE ESTIMATE *For those who qualify. One coupon per household. No obligation estimate valid for 1 year. **Offer valid at time of estimate only. WE INSTALL YEAR-ROUND! LIFETIME WARRANTY Mon-Thurs: 8am-11pm, Fri-Sat: 8am-5pm, Sun: 2pm-8pm EST uPVC Frame Micromesh Existing Gutter Hanger 4 3 2 1 Now you can finally have all of the soothing benefits of a relaxing warm bath, or enjoy a convenient refreshing shower while seated or standing with Safe Step Walk-In Tub's FREE Shower Package! ✓ First walk-in tub available with a customizable shower ✓ Fixed rainfall shower head is adjustable for your height and pivots to offer a seated shower option ✓ High-quality tub complete with a comprehensive lifetime warranty on the entire tub ✓ Top-of-the-line installation and service, all included at one low, affordable price Now you can have the best of both worlds–there isn't a better, more aff ordable walk-in tub! NORTH AMERICA'S #1 Selling Featuring our Free Shower Package Call today and receive a FREE SHOWER PACKAGE PLUS $ 1600 OFF FOR A LIMITED TIME ONLY Call Toll-Free 1-833-776-0402 With purchase of a new Safe Step Walk-In Tub. Not applicable with any previous walk-in tub purchase. Offer available while supplies last. No cash value. Must present offer at time of purchase. CSLB 1082165 NSCB 0082999 0083445 1-833-776-0402 Call Today for Your Free Shower Package FINANCING AVAILABLE WITH APPROVED CREDIT SPECIALOFFER Please let our advertisers know that you saw their ad in Christian Herald
Faith of Our [Church] Fathers
The Church History and Ancient Faith Study Bibles aim to equip modern believers with wisdom from the voices of the Early Church
ESV Church History Study Bible: Crossway
Translation: English Standard Version [ESV] 2112 pages [Hardcover]
First Published: December 2022
The ESV Church History Study Bible is designed to help believers in all seasons of life understand the Bible with notes from over 300 of church history's most prominent figures, including Augustine, Jonathan Edwards, and C. S. Lewis.
Edited by Stephen J. Nichols, Gerald Bray, and Keith A. Mathison, this Bible features 20,000+ study notes from historical figures including Athanasius of Alexandria, John Chrysostom, Martin Luther, John Bunyan, Jonathan Edwards, and Charles Spurgeon. This study Bible also includes articles by trusted scholars on major aspects of church history, a glossary of historical figures, and "This Passage in History" callouts. Created for serious readers, students, and teachers of God's Word, the ESV Church History Study Bible highlights voices from the past offering wisdom for the present. Other features include:
• References for Easier Bible Study: Includes an introduction to each book, a glossary of historical figures, a full concordance, and ecumenical creeds of the church.
• In-Depth Scholarship: Features 12 articles about the different phases of church history, the differences in Christian traditions, the history of biblical interpretation, and more.
• High-Quality Production: Features a smyth-sewn binding and easy-to-read double-column format in 9-point text.
Ancient Faith Study Bible Holman Bible Publishers
Translation: Christian Standard Bible [CSB]
1776 pages [Cloth-Over-Board]
First Published: September 2019
Christianity's roots run deep with examples of strong faith from spiritual giants extending throughout history. Today's church can be renewed by listening to the insights and wisdom of yesterday's saints.
The CSB Ancient Faith Study Bible features study notes and commentary from the writings of the church fathers of the second, third, and fourth centuries to help you understand and apply their rich biblical insights to your life today. Also included are "Twisted Truth" call-outs describing where some ancient thinkers drifted from orthodoxy, more than twenty-five feature articles highlighting key selections from early church fathers on essential Christian truths, and biographies of twenty-five of the most influential patristic church fathers.
Includes commentary and writings from: Irenaeus of Lyons, Origen, Justin Martyr, Tertullian, Clement of Alexandria, Ambrose of Milan, Augustine of Hippo, Athanasius of Alexandria, John Chrysostom, Jerome, the Cappadocian Fathers, and more. Other features include:
• Exclusive feature articles
• Profiles of patristic fathers
• Book introductions
• Elegant two-color design
• Two-column format
• Black-letter text
• 9-point type size
• Smyth-sewn binding with ribbon
• Presentation page
• Full-color maps
/ Christian Herald FEBRUARY 2023 10 BIBLES
Please remember to support our faithful advertisers, as they support the local Christian community. Email us today to receive our 2023 Advertiser Information Kit. ChristianHerald.ca
Gospel Music Industry Hub making strides toward building a better Gospel/Christian music scene
In speaking with various music artists, three things became quite apparent for those wanting to make a career in or significant impact for the Canadian gospel/ Christian Music Scene:
• Knowledge about what to do to move forward in the music scene is lacking;
• There is a lack of community (many of the gospel/Christian music artists feel alone and unsupported in their journey)
• There are seemingly less opportunities to play or showcase one's music in comparison to those pursuing a career in mainstream music. (Many churches no longer support special music in their services. And radio, even Christian radio, will mostly play music from "the Machine"; no radio or other media support, etc)
So in 2019 we started "The Hub", a monthly
by Cheryle Dueck
in-person meeting featuring panel discussions with industry experts followed by an opportunity to network with the panelists and fellow attendees. The Hub was Gospel Music Industry Hub's (GMIHub) attempt to address the first two needs: sharing information about succeeding within the music industry/ministry from the experts themselves plus foster mentorship, and a sense of community.
In 2020, GMIHub introduced compilation projects, particularly Christmas compilation projects, to create the opportunity for Canadian gospel/Christian artists to write new music and have it recorded and produced for radio distribution and sales during the Christmas season.
There are now three Christmas compilation projects (GMIHub Family Christmas Vol 1, GMIHub Family Christmas 2 &
Classifieds
Classifieds cost 70¢/word, plus H.S.T.
Send by mail, along with cheque or money order. Be sure to include the text of the ad & the cheque, along with your name, address and phone number to the address on page 5. The Management of Christian Herald reserves the right to refuse or edit submissions and advertisements on the basis of legal, space or taste considerations. In order to appear in our next edition (March 2023), ads must reach Christian Herald (with payment) no later than February 20, 2023.
COMPUTER SERVICES/WEBSITE DESIGNING
Professional Business website with one year of free hosting and one free domain. Please contact Chris at 1.888.491.1211 Ext. 777 for more information.
HELP WANTED
A Christian Lady to live-in with widow on a farm near Ayton, Ontario. Duties in return for board. Can be employed. Apply 519-327-8593.
SONGWRITING SERVICES
DID YOU EVER SEE A "TELEGRAM"
FROM YOUR HEART?
I'm a song writer who's written many beautiful wedding songs over the past 25 years. I know that finding the perfect wedding song is a painful and emotional source of frustration and worry for Brides-to-be. This personalized gift is a unique, practical way to send your TELEGRAM from your heart, without becoming tongue-tied or embarrassed. Make your wedding all you dreamed it would be, without any fear of rejection or disappointment. Contact Kory: 905-669-0728
GMIHub Family Christmas 3) featuring a total of 24 new songs all available on Bandcamp.
In 2022, GMIHub began Artist Showcases in effort to provide opportunities for artists to perform their original music to an online and in-person audience.
So what is in store for 2023?
More Artist Showcases!
GMIHub is planning to host four live Artist Showcases in 2023. The first one will be on Monday January 30, 2023, and will feature live and streamed performances from Hamilton Ontario's folk duet Gospel Jungle, rap artist Andrew "The Journalist" Russell out of Caronport Saskatchewan, Toronto's gospel singer, Michael Manhertz, Tootsie Williams out of New York, and a live concert with Covenant Award Rock Artist of the Year Nominee, The 8Th Line. January's event will take place at 7pm at Mississauga City Baptist Church, 3434 Cawthra Rd in Mississauga.
More compilation projects!
GMIHub will once again be accepting song submissions for a fourth Christmas compilation album. Plus there are discussions about initiating other themed compilation projects.
More Great Hub Events!
Great interviews and panel discussions. How can you create cash flow with your song lyrics? What do you need to know before you start touring? What are the secrets to arranging a song for corporate worship? These and other great topics will be covered on GMIHub' livestreamed podcast, GMIIHub Online.
More opportunities to network and build community! The Hub is back! If you are connected in any way with the gospel/ Christian music scene, then you are invited to join us for our monthly in-person panel discussions and networking meetings which will occur on the fourth Monday of each month at Mississauga City Baptist Church, 3434 Cawthra Road in Mississauga. Doors open at 6:30pm. The meeting begins at 7pm.
The opportunities are there. All that is needed is for you to sign up and show up to make these opportunities successful. For more information about the Hub, please visit www.gmihub.ca.
Cheryle Dueck is the founder of GMIHub, a member-based organization that aims to help strengthen the gospel/Christian music scene through information-sharing, education and networking opportunities, all of which encourage unity, community, mentorship and talent growth.
Christian Herald / FEBRUARY 2023 11
MUSIC MINISTRY PROFILE
This RRSP season, make Israel your investment destination with Israel Bonds
COMMUNITY CALENDAR Christian HERALD
Southern Ontario's most comprehensive guide to Christian events
BUSINESS
Canadian Christian Business Federation
Monthly Morning Meetings
Local chapters of The Canadian Christian Business Federation host monthly morning breakfast meetings for Christian business and professional leaders, men and women, in select Southern Ontario cities. For more information, or to inquire about starting a CCBF chapter in your community, visit www.ccbf.org
CONCERTS & MUSIC
Gospel Music Industry Hub
Mondays; 7:00pm
GMI Hub Online is a weekly meeting and webcast of panel meetings with successful gospel music industry leaders discussing the state of the gospel arts industry and sharing their experiences and knowledge. www.gmihub.ca
The River - Season 5
Tuesdays @ 7:00pm [begins January 2023]
Midweek worship has arrived in the Durham Region! You'll find us at the Canada Christian College auditorium, 300 Water Street, Whitby. The River exists so you can come before God in the middle of the week, leave everything else
at the door, and encounter Him in a personal and meaningful way. Expect to hear your favourite current worship songs and get ready to worship. Things might get a little loud! www.theriverworship.ca
Whitby Christian Coffeehouse
Saturdays; 7:30-9:30pm
The Coffee House is an outreach ministry of Durham Full Gospel Church focused on spreading the Gospel of Jesus Christ. It was established over thirty-eight years ago and is still going strong. Halfway through the evening there is a 15-minute break for refreshments and fellowship. Each night there is a different Christian group ministering through songs and testimonies of what the Lord has done in their lives. Held at 419 Brock St North, Whitby. For the current schedule of performing artists, visit www.durhamfullgospelchurch.org.
Power Up 2023
February 23-26, 2023
Each year, the Toronto Mass Choir assembles a team of professionals in gospel music to bring Toronto a 3-day gospel music workshop, open to the public. Power Up offers singers, instrumentalists, and gospel music enthusiasts a chance to improve their musicianship and learn about gospel music in a variety of sessions. www.tmc.ca or powerupgospel.ca.
Elevation Nights 2023 Tour Toronto
Thursday, April 27, 2023; 7:00pm
Premier Productions and Elevation Church announce Elevation Nights Spring 2023 Tour, featuring Elevation Worship and Steven Furtick. The life-changing night of worship will sweep across eight cities this Spring as this passionate group of award-winning worship leaders brings their message of hope and life to audiences across the country. At Scotiabank Arena, Toronto. www.premierproductions.com.
CONFERENCES/MEETINGS
ONE Conference
February 2-3, 2023 | Calgary, Alberta
One Conference is an opportunity for Canadian Church Leaders to gather to experience a spiritual refreshing, gain renewed focus, and be effectively equipped to lead the church of tomorrow. The world has changed, and the church is changing with it. This gathering is designed to stimulate new ideas, provide fresh energy, and build conversations and relationships that will shape renewal and spiritual impact in Canada. www.globalleadershipnetwork.ca
Sharing Hope in Jesus' Name Conference
February 23-26, 2023 | Orlando, Florida
Join the Billy Graham Rapid Response Team
and Samaritan's Purse North American Ministries Team at the 2023 Sharing Hope in Jesus' Name Conference—an exciting gathering with times of worship, powerful speakers, spiritual refreshment, and hands-on skills training. Enjoy fellowship with other volunteers and choose from a variety of breakout sessions or a Critical Incident Stress Management course to better equip you for crisis ministry. www.billygraham.org
The 2023 Toronto Prayer Breakfast
Tuesday, March 7, 2023; 6:45-9:00am
The Toronto Prayer Breakfast provides an opportunity for Churches and Christian organizations to join with the business community, government leaders and local citizens, in prayer, fellowship, Christian love and shared faith. Keynote speaker: Dr. Andrew Stirling. Worship Leader: Brooke Nicholls. Tickets: $40. Table of 10: $400. Tickets and tables available online. Held at Brighton Convention and Event Centre in Scarborough. www.torontoprayerbreakfast.com.
The Ontario Prayer Breakfast
Monday, April 3, 2023; 7:15am
For over 50 years, Christians have gathered in downtown Toronto to share breakfast, pray for our provincial government leaders and be inspired. Individuals leave their titles, positions,
To list your event in the Community Calendar, format your listing exactly as those on this page and email it to us at info@christianherald.ca. Submissions which are incorrectly formatted may not be published. All submissions are subject to space and taste considerations. Christian Herald reserves the right to decide what is appropriate, and may edit submissions. Placement in the Community Calendar is NOT guaranteed. All persons and organizations submitting events to the Community Calendar must agree with the Statement of Faith as found on our website at www.christianherald.ca. Events sponsored by churches which distribute Christian Herald will be given priority. Your calendar listing must reach Christian Herald by the 15th of the month preceding the issue in which you would like it to be printed. (For example, the listing must arrive by the 15th of January to be included in the February issue.)
/ Christian Herald FEBRUARY 2023 12
| BOOKSTORE | BUSINESS | CONCERTS & MUSIC | CONFERENCES/MEETINGS | MARRIAGE/COUPLES | | MEN | MOVIES | PRAYER | SUPPORT GROUPS | TECH | WOMEN | YOUTH |
Canada-Israel Securities, Limited is registered as an Exempt Market Dealer. israelbonds.ca 1.866.543.3351
and aspirations behind to listen to a message of faith. The message is delivered by people whose lives are each a unique story bound by a common thread: how God lives and works amidst good times and bad. The 2023 OPB will be held at the Arcadian Court in downtown Toronto (Bay & Queen). www.ontarioprayerbreakfast.com.
2023 NRB Convention
May 22-25, 2023 | Orlando, Florida
NRB 2023 is the premier conference for Christian communicators. Whether you work in radio, TV, film, church media, or digital marketing, the NRB International Christian Media Convention is a can't-miss event. www.nrbconvention.org.
MARRIAGE/COUPLES
A Better Us Night Out
Saturday, Feb 4 - Orangeville
Sunday, Feb 5 - Whitby
Friday, Feb 17 - St. Catharines
Friday, Feb 24 - Mississauga
A fun date-night event for married couples hosted by Ron & Ann Mainse of the "A Better Us" TV program. The night features humorous stories, videos, and inspiration for every marriage. Dan and Danielle Macaulay bring music and extra laughter, including a fun medley of love songs through the decades, funny things kids say (set to music), a hilarious couples game, and more. It's a night that every couple will thoroughly enjoy. Come on out… and invite another couple to join you! www.abetterus.tv
MEN
Free Indeed Men's Conference
February 3-4, 2023
The Free Indeed Men's Conference has been used annually to call men to their highest purpose: Freedom in Christ! Presented by Hope Bible Church, Oakville, with live satellite viewings available in Niagara, Durham, London, Brantford and Georgetown. www.hopeoakville.ca.
Iron Sharpens Iron 1 Day Conference -Buffalo
Saturday, March 18, 2023; 8:30am-3:30pm
Iron Sharpens Iron is a first class one-day equipping conference for men of all ages! With nationally-known Presenters and 16 different equipping seminars. Emerging Men (ages 1319) Pioneering Men (ages 20-29) Full Throttle Men (ages 30-54) Seasoned Men (ages 55+) www.csbministries.org/isi-buffalo.
MOVIES
Jesus Revolution
In theatres starting February 24
In the 1970s, young Greg Laurie (Joel Courtney) is searching for all the right things in all the wrong places: until he meets Lonnie Frisbee (Jonathan Roumie), a charismatic hippie-streetpreacher. Together with Pastor Chuck Smith (Kelsey Grammer), they open the doors of Smith's languishing church to an unexpected revival of radical and newfound love, leading to what TIME Magazine dubbed a 'Jesus Revolution'. www.jesusrevolution.movie
PRAYER
24 Hour Worshippers Toronto
Monthly
The mission of 24HW is to exalt God through worship and prayer as one body, while standing in the gap for the city, the country and the church. Worship and prayer teams from congregations in Toronto take 2-hour slots and pray through a weekend each month, starting on Friday at 7:00pm and running for 24 hours. www.24hourworshippers.com.
40 Days for Life campaign
February 22-April 2, 2023
40 Days for Life is an internationally coordinated 40-day campaign that aims to end abortion locally through prayer and fasting, community outreach, and a peaceful all-day vigil in front of abortion businesses. www.40daysforlife.com.
SUPPORT GROUPS
Alpha Alpha is an 11-week course that creates a space, online or in person, where people are excited to bring their friends for a conversation about life, faith and Jesus. The same Alpha content is run all over the world, by Christians of all traditions, and provides a common expression of faith. Over 1 million people in Canada have experienced Alpha, and millions more have taken Alpha in over 100 countries and over 100 languages around the globe. Find a local Alpha course at www.alphacanada.org
DivorceCare
DivorceCare is a friendly, caring group of people who will walk alongside you through one of life's most difficult experiences. Don't go through separation or divorce alone. Find a local group at www.divorcecare.org.
DivorceCare for Kids (DC4K)
Are your children angry, hurt, and confused about your separation or divorce? A DivorceCare for Kids (DC4K) support group is a safe, fun place where your children can learn skills that will help them heal. DC4K groups blend, games, music, stories, videos and discussion to help kids process the divorce and move forward. Groups meet weekly and are designed for children ages 5-12. Find a local group at www.dc4k.org
GriefShare
GriefShare is a weekly support group for those facing the loss of a loved one through death. You will be most welcomed into a warm caring environment in which you can receive hope and encouragement by relating to others who are facing similar emotions. Find a local GriefShare group at www.griefshare.org
Parents of Human Trafficking Victims: Online Support Group
First and Third Thursdays, 7:00-9:00 pm (Family members suffer greatly when a loved one becomes entangled in the sex trade. If you are a parent or family member of a young person exploited in this way, we offer a safe space for you to be understood. Zoom in or meet with us in person to process your feelings without fear of judgment. We also work with families, individually, to bring an end to the exploitation. Parents Hope is part of the Christian ministry of Lifeworthy - SIM Canada. For more info, please
email Lynda at parents.hope@lifeworthy.ca or visit: www.lifeworthy.ca
Pure Desire
Pure Desire Ministries International is a biblically-based and clinically-informed ministry committed to true revival in the church through the healing of the present day epidemic of sexual brokenness. Pure Desire groups offer a roadmap to recovery from sexual addiction, betrayal, and relationship issues by providing a safe, confidential place to process your life story: learning how family of origin, traumatic experiences, and wounding messages impact relationships. www.puredesire.org/join-a-group.
Sharing The Burden
There is Hope! Come and take life-healing steps. Addiction, anxiety, depression, co-dependency. Don't be alone with it any longer. Group support, all welcome. email: scott@sharingtheburden.ca or visit www.sharingtheburdenradio.org
TECH
2023 Virtual Christian
Game Developer's Conference
February 18-19, 2023
The Christian Game Developers Conference is a unique event focused on encouraging and edifying those interested in both making games and glorifying God. Join our second virtual conference where we see what God is doing when games, community, and Christ come together! Registration is free, though you can donate to CGDC to help cover expenses for this conference if you feel led. www.cgdc.org.
FaithTech Toronto
Monthly; 6:30pm
FaithTech helps tech people find community and use their skills to glorify God. We see a day when every major tech city worldwide has a thriving FaithTech community that solves big problems in Jesus' name. FaithTech Toronto meets every second Tuesday. www.faithtech.com.
WOMEN
PraiseMoves
PraiseMoves, called the Christian alternative to Yoga, is a series of stretching and strength-building postures, each linked to a verse of Scripture we focus upon while doing the posture. In this way, we are not only building strength, flexibility and balance in our bodies; we are also being "transformed by the renewing of (our) minds" on the Word of God (Rom. 12:2), nourishing our spirits and praising the Lord through His Word.
Classes include PraiseMoves Gold (for seniors and anyone with limited physical mobility) PraiseMoves, PraiseBarre (a fusion of PraiseMoves and Barre exercises to Power up your workout with low impact high intensity exercises) and MIRA! (dance as a celebration of Praise to the Lord - some say, an alternative to Zumba). Classes are held at Richview Church, 1548 Kipling Ave., Etobicoke. An exercise mat is recommended. Held at Richview Baptist Church, 1548 Kipling Ave, Etobicoke. Cost: Free. For more info contact: Inez Cann RN, CPI, CMI (Certified PraiseMoves and Mira Instructor) 416-237-1794 or email inezcann@hotmail.
com. www.praisemoves.com
Moms in the Making
Christian Infertility Support Group
First and Third Mondays; 7:00pm
Moms in the Making exists to support and encourage women on their journey to becoming a mom by sharing the hope and truth of God's Word. One way we accomplish this mission is by hosting in-person groups, which meet twice a month. Moms in the Making groups are for married women who, in partnership with their husband, are looking to expand their family. Whether you are taking a natural approach or pursuing treatments, adoption, foster care or a different route, you are welcome. The Newmarket, Ontario group which meets at 7pm on the 1st and 3rd Monday of every month.
www.momsinthemaking.com/ontario
Ministry to Women Winter Event:
Living Steadfast Until Jesus Returns
Saturday February 4, 2023; 9:30am-12:30pm
All Women Welcome! Guest Speaker: Monica Allman, the Canadian Ambassador of Revive Our Hearts Ministry. Monica has led various Bible studies, women retreats and has invested in many mentoring relationships. Her passion is to see women enjoying God's Word and growing in Christlike character. Her desire is to see the teaching of Biblical womanhood expand in Canada. Cost $5 (payment can be made online or at the door on event day) At Calvary Baptist Church, 300 Rossland Rd. E., Oshawa.
Women's Get-Together and Breakfast
Saturday, February 25, 2023, 10:00-11:30am
Come for a time of prayer and worship. Enjoy a light breakfast together. This month we will talk about some skin care tips. This is a free event. All are welcome. At Toronto West Community Church 606 Jane St. Toronto. For more information, call us at 416-767-2349 or visit www.facebook.com/TorontoWestCommunityChurch.
YOUTH
Change Conference Online
Friday, February 24, 2023; 7:00-9:00pm
Change Conference presents the gospel to youth through events, content, and youth leader resources. We exist to see every youth in Canada hear, respond to, and live out the message of Jesus in their lives. Event is Free for one night only! Register at www.changeconference.com.
Today's Teens conference
Saturday, February 25, 2023
This annual "Ontario Youth Ministry Gathering" is a one-day experience designed to send youth pastors, parents, camp leaders, community workers and volunteer ministry team leaders, alongside their youth, back into their communities equipped, encouraged and inspired to lead the next generation towards following Jesus. www.todaysteens.ca.
Outpour
Saturday, February 25, 2023
A conference for young adults dedicated to inspiring young adults to live passionately and purposefully for Christ in whatever context their lives flow into. This year's Outpour conference will be held at Global Kingdom Ministries Church, 1250 Markham Road, Scarborough. Cost: $70. www.outpour.ca.
Christian Herald / FEBRUARY 2023 13
COMMUNITY CALENDAR
DAVID CHARLES ONLEY
It is with profound sadness, but with rejoicing hope, that the family of David Charles Onley, C.M., O.Ont, announces his sudden passing at Sunnybrook Hospital on Saturday, January 14, 2023, at the age of 72.
After a brief illness, David passed peacefully surrounded by his wife, Ruth Ann, and three sons, and entered his Eternal Home to meet his Lord and Saviour. David is survived by his loving wife, Ruth Ann; and will be remembered by their three sons, Jonathan (Andrea), Robert (Natasha) and Michael (Stephanie); their grandchildren, Isabelle, Isaac, Charles, Harrison, Claire and Maxwell; and by his siblings, Elaine (Allan), Richard (Sallie), Elizabeth (Jim) and Gordon (Tracy). David was predeceased by his dear granddaughter, Sarah; and parents, Gwen and Charles.
Born in Midland, Ontario, David contracted polio at the age of three, resulting in partial paralysis of his limbs and years of childhood surgeries. David's family moved to Scarborough in order to find the necessary expert medical care required to treat his battle with polio. Using leg braces and a cane, David studied political science at the University of Toronto Scarborough (B.A., 1975), choosing the campus because it was accessible.
At UTSC, he served as student council president and started the first campus radio station. David met his future wife, Ruth Ann, at Yorkminster Park Baptist Church in Toronto, marrying in 1982. Throughout his life, David met each obstacle and barrier with courage and determination. Ruth Ann was by his side at every step, supporting, encouraging, and bearing his weight when he could no longer. Whether attending his boys' hockey and baseball games, travelling, or going to the Canadian National Exhibition, the life he and Ruth Ann built together for their family was a testament to their faith in God and love for one another in spite of all challenges.
David's career began with many closed doors, as businesses were wary of hiring someone with a physical disability. Never one to give up, he forged his own path with the writing of his book, Shuttle: A Shattering Novel of Disaster in Space, in 1981, launching David into a 25-year career in radio and television.
In 2007, David was appointed as the
28th Lieutenant Governor of Ontario, serving as the Queen's representative until 2014, and was the first with a visible disability. He established accessibility as the overarching theme of his mandate, which he defined as "that which enables people to achieve their full potential." In 2019, he led the Ontario government's review of the Accessibility for Ontarians with Disability Act (AODA), making strong recommendations towards an accessible Ontario.
In 2014, David joined the University of Toronto Scarborough as a Senior Lecturer, teaching the history of the Vice Regal Office and the politics of disability. He found much joy in seeing the inclusivity and social consciousness of the young adults he taught, and continued teaching and advocating until his death. An avid lover of technology and with an endlessly curious mind, David was thrilled with the introduction of the smartphone. He was always quick to look up a new fact, share an article and delve into a topic he found interesting, especially if it related to his beloved Toronto Maple Leafs or the Avro Arrow.
Where his body had limitations, his mind soared, further reflected in the motto on his official coat of arms, Per Ardua Ad Alta, which translates, "Through Adversity to the Heights." David's quick wit, dry sense of humour and deep faith in God will be missed by his family and friends.
In his last hours, he held fast to his faith, joyfully cried out 'Amen', and knew he was going home to be with Jesus.
A state funeral will be held at Yorkminister Park Baptist Church, 1585 Yonge St., Toronto, at 11 a.m. on Monday, January 30, 2023.
David's memorial page can be found at: www.morleybedford.ca, where condolences can be made and livestream information found. Donations in David's honour can be made online at: engage.utoronto.ca/DavidOnley or www.armsofjesus.org.
/ Christian Herald FEBRUARY 2023 14 PASSINGS
The Lord says, "I will guide you along the best pathway for your life. I will advise you and watch over you."
Psalm 32:8 [NLT]
David Charles Onley June 12, 1950 – January 14, 2023
David's quick wit, dry sense of humour and deep faith in God will be missed by
his
family and friends.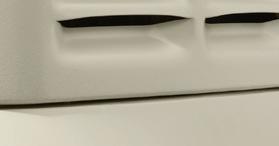 Christian Herald / FEBRUARY 2023 15 Prepare for power outages today WITH A HOME STANDBY GENERATOR *To qualify, consumers must request a quote, purchase, install and activate the generator with a participating dealer. Call for a full list of terms and conditions. REQUEST A FREE QUOTE CALL NOW BEFORE THE NEXT POWER OUTAGE (844) 480-2735 FREE 7-Year Extended Warranty* – An $895 Value! Limited Time Offer - Call for Details
R U
TELLING A NEW STORY
CONNECT WITH US
A degree you can believe in