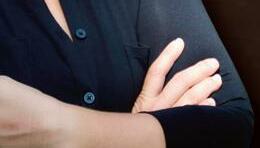 LIKE A GOOD NEIGHBOR, STATE FARM IS THERE.® Volume 41 Number 20 Published weekly by the Chisago County Press Phone 651-257-5115 Fax: 651-257-5500 Email:chisago@citlink.net Sunday, November 27, 2022 akeHomeHLa et'sM Cttfdtl! sesrprisu no ith g w nosi e cl tim On • sts g co osin d cl n es a rat nterest e i Competitiv ograms f pr y o rra de a wi er a off o d t prou I'm Happen s pp | r e s b y G i k Ni s!Cs ontactmefordetail Q v n A y andh with a center for mo Custo hugewalk-incloset.2n access to the great big back r island. Great big family r elcoming Entry with e ore. W om 1997 built on 13 acres h ndbedroomonmainflo kyard. Main floor bedroom room with dining room Sp h formal living room, open huge Pole Building. 3 bed 3 fice,oororoff m with ensuite pace- Sunroom n kitchen with 3 bath & room mudr and h m levelduceed! 5 d Red $575 651 Reb much room for annything e l with 3rd room, full bathroom, an huge walkin closet. 2n fo Huge lower level 5,000 00 else- 30' x 96' Pole Barn f rd bedroom, Utility/craft ro nd attached 2 car garag nd bedroom on main flo S UP for all the toys. oom and so ge all on one oor or of R 76 38875ForestBlvdNorthBranchMN•6516744959 • Custom Cabinets • Hardwood Floors • Vinyl • Counter Tops • Laminate • Carpet • Painting OUR QUALITY & SERVICE WILL FLOOR YOU! $200 OFF Your Purchase Of $1,999 Or More Must Present Coupon At Time Of Order. Cannot be combined with any other offer. Not valid on prior purchases, sale or clearance items. Expires 10/31/22 NATIONAL FLOORING SALE! Cabinets Flooring Painting Blinds 38875 Forest Blvd North Branch MN • 651-674-4959 10490 South Avenue Chisago City, MN • 651-257-1240 (612) 735-0553 ChisagoLakesHomes.com Cheryl Kempenich Chisago Lakes Area Expert 2021 - #1 Sales Agent Chisago Area Lake Homes 12734 Lake Blvd Downtown Lindström SwedishGiftStore.com Open Daily 10AM to 5PM You don't have to be Swedish to find a great gift at our store! Expires Nov. 30, 2022. Call 651-257-6600 today! Thomas Kieffer 11185 Lake Blvd Ste 101 Chisago City, MN 55013 Tkieffer@farmersagent.com PROTECT THE THINGS YOU CHERISH THE MOST Auto Home Life Business U CHORALE UNEXPECTED COMPANY Y PRESENTS PROUDLLY DECEMBER FRIDAY UCCHORALE.ORG tion, check out foorma or mor F or t the do ailable a v lso a A eventsts- ucchorale.org/concer t ers or online a ale memb or $10 S T ICKE ALL T MN ity , Chisago C oad wne R o To 28005 Old CH AN CHUR UTHER ZION L M • 3:30 P TH CEMBER 4 , DE SUNDAY candia, MN N, S CH AN CHUR M • 7:30 P 2ND T e inf ch om e fr anc ailable in adv Av ail N Tr 20971 Olinda UTHERA ELIM L CEMBER , DE hk Thank uryou We are Givving! ou for yo DROP R P OFF SITEE!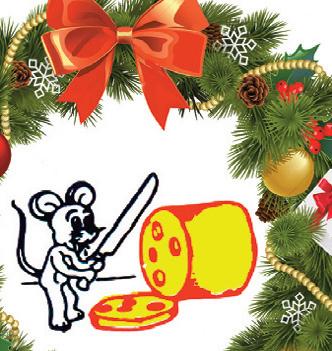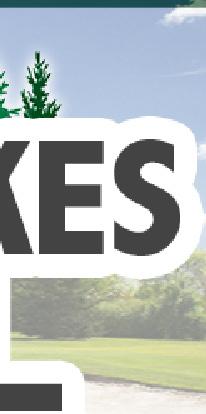 Page 2 Sunday, November 27, 2022 Lindstrom, Minnesota SEARCH Premade Gifts Create your own Gift Corporate Gifts We ship Nationwide! Eichtens Cheese Factory 16809 310th Street 651-257-4752 North on Red Wing - West on 310th to Rainbow Ave. H H oliday Gift POP-UP DIRECTIONS FROM HWY 8: Located at the Farm! ORDER ONLINE! Located at the Farm! E E ICHTE E NS C C H H E E E E S S E E FARM market Please Enter off 310th Street - turn on Rainbow Ave. Or www.eichtenscheese.com 3rd Annual 15% Discount if Ordered by Dec. 5 coupon code: holiday22 December 3rd 11-3 4th 11-3 10th 10-3 11th 10-3 17th 10-3 18th 11-2 Possehl y l Agenc D ChiLib November 28th, Give us a call or stop i This is a GREA Have you checked Did your plan go up? Cit Chi 10AM, noon, 2PM* n at one of our seminar year to do so. T AT A d your plan recently? Do you have question rs: ns? Northwoods Ro 11 , 1 Cambridge Library Novembe November 30 gency@gmai Possela m or e inf or mor k f Call Kir O OUR L YO ossehl Agenc P y Y Chisago Libra alk-ins oasterie W N Dellwood St., Cambridge er 28th, 6PM City 0th, 10AM – 1PM il.com 612-717-2726 ossehlagency..com tion P ma y gent. OCAL Independent a ry - Chisago Progressive Bar Bingo, Saturdays at 2 p.m. Mon - Special Events Only • Tue-Fri 11:30am-10pm • Sat 9am-11pm • Sun 9am-10pm Kitchen closes at 9pm nightly MEAT RAFFLES DURING VIKING GAMES! Taco Tuesdays Wednesday Chef Inspired Burger or Sandwich Special Chicken Pot Pie Saturday & Sunday Breakfast All Day $11 Bloody Mary or Screwdriver Breakfast WEEKLY SPECIALS November 27 9AM Traditional 10:30AM Contemporary December 4 9AM Traditional 10:30AM Contemporary December 11 Youth Led Worship & Sunday School Program 9AM ONE SERVICE ONLY *Followed by the Advent Celebration* December 18 Lessons & Carols 9AM & 10:30AM December 24 Christmas Eve Worship 3PM & 4:30 PM Family Worship 10PM Candle Lit Traditional December 25 Christmas Worship 9AM ONE SERVICE ONLY January 1 9AM ONE SERVICE ONLY Advent and Christm Worship Services The American Legion Auxiliary of Forest Lake is holding their annual Shop 'til You Drop Craft Show & Bake Sale December 3 • 9 a.m. - 3 p.m. held at the American Legion Post 225 at355 W. Broadway, Forest Lake. Lunch will be available for purchase. There will be about 25 crafters. All proceeds go to our many Veterans programs. Join us for apples and cookies y s in our lobb . MidWestOne.bank | Membeer FDIC | 11151 Lake Blvd | Chiisago City, MN KATIE GIEFER AGENT KGIEFER@THEMARINEBANK.COM JORDAN HENTGES AGENT JHENTGES@THEMARINEBANK.COM
SEARCH Lindstrom, Minnesota Sunday, November 27, 2022 Page 3 BOSS GONE HUNTING SALE Mon., Nov. 21 - Mon., Nov. 28, 2022; Closed Thanksgiving Day ST. CROIX OUTDOORS 1298 198th St. • St. Croix Falls, WI • www.stcroixoutdoors.com Phone: 715-483-9515 Hours: Monday - Thursday 8 a.m. - 7 p.m.; Friday 8 a.m. - 8 p.m.; Saturday 8 a.m. - 6 p.m.; Sunday 8 a.m. - 4 p.m. MUST BRING IN AD FOR DISCOUNTS MUST BRING IN AD FOR DISCOUNTS MUST BRING IN AD FOR DISCOUNTS "Big As All Outdoors" 22747_1 5a-e • $200 Rebate on Citori Shotguns (Excludes CX & Hunter Models) • $100 Rebate on Citori CX & Hunter, Cynergy, A5 & Maxus Shotguns and Centerfire Rifles (Excludes AB3 Models) • $50 Rebate on BPS & Silver Shotguns, AB3 & Rimfire Rifles & Handguns • $75 Rebate on Model 70 Rifles or Super X4 Shotguns • $50 Rebate on XPR Rifles or Super X Pump Shotguns • $30 Rebate on Wildcat Rifles BLACK FRIDAY REBATES NOV. 23, 2022 MUST BRING IN AD FOR DISCOUNTS • NO RAINCHECKS PROSTEEL SAFES HOLIDAY SAFE TRIPLE REBATE For a limited time, get triple the savings when you purchase a new Browning ProSteel safe at retail between Nov. 23 - Dec. 31, 2022. SAVE $ 225 with the retail purchase of any new safe from $2,000 to $2,999 SAVE $ 300 with the retail purchase of any new safe over $3,000 PLUS 10% OFF From SCOTT INSULATE NOW!!! Save $$$ • Save Energy FREE ESTIMATES Spray Foam • Attic Insulation • Vacuum Removal Bypass Sealing • Sidewall Insulation 651-272-5140 Send estimate requests to jesse@northstarspecialties.com Our mission is 100% customer satisfaction with the job done on time and on budget. Licensed Bonded Insured REBATES AVAILABLE! 5 x 10 10 x 10 10 x 20 10 x 30 UNIT SIZES OUTDOOR STORAGE AVAILABLE! *IMPORTANT PROPERTY TAX HOMESTEAD NOTICE* This will affect your 2023 property taxes and eligibility for Property Tax Refund. Have you purchased or moved into a property in the past year? Contact your county assessor to file a home stead application if you or a qualifying relative occupy the property as a homestead on or be fore December 31, 2022. What is a qualifying relative? For agricultural property, a qualifying relative includes the child, grandchild, sibling, or parent of the owner or owner's spouse. For residential property a qualifying relative also includes the owner's uncle, aunt, nephew, or niece. When do I apply? You must apply on or before December 31, 2022. Once homestead is granted, annual applica
are not necessary unless they are re
the
assessor.
you
or
you sell, move, or for any reason no longer qualify
the
you
to
the county assessor
of the change
Chisago County Assessor's Office (651) 213-8550
Carla
Dr. Thomas Hauge Dr. Joe
108 Chieftain St. • P.O. Box 159 • Osceola, WI 715-294-2202 • Fax: 715-294-9995 • Ceramic Crowns (1 day crowns) • Oral Surgery (implants) • Cosmetic • Orthodontics • Family Dentistry • In-house Insurance Benefit Program you can learn a lot from the Newspaper! Keep up with all the latest City, County, Community and Sports News! Stay Informed! Subscribe today… Call 651-257-5115 Subscribe online www.chisagocountypress.com The ChisagoCounty Press Lindstrom, MN651-257-5115
tions
quested by
county
Contact the assessor by December 31, 2022, if the use of the property
own
occupy as a qualifying relative has changed during the past year. If
for
homestead classification,
are required
notify
within 30 days
in homestead status.
Dr.
Hauge
Tembreull
Of the Week Of the Week
Goldstar Printworks is a family owned full service screenprinting and embroidery business. Owners Ki and Margo Gulbranson, together with their five children, stay very busy on Mainstreet in Lindstrom.
Goldstar Printworks offers many different types of garments that can be screenprinted or embroidered. From tshirt, dress shirts, sweatpants, hats and more, these are all available through Goldstar Printworks to meet all their customers needs.