Supporting Business | Workforce | Quality of Life Washington County C hamber of C ommerCe BRENHAM
| BURTON | CHAPPELL HILL | INDEPENDENCE | WASHINGTON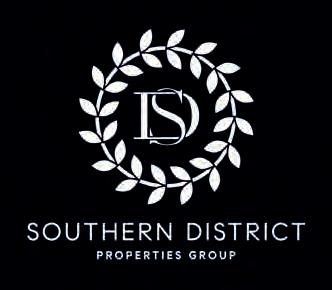 3 FULL SERVICE VACATION RENTAL MANAGEMENT COMPANY INTRODUCING.. Let us help you make the most out of your investment.. relax and leave the work to us! INFO@KOZERENTALS.COM (979) 451-0593 WWW.KOZERENTALS.COM @LETSGETKOZE KOZE VACATION RENTALS CONTACT US
The Flamingo Ranch Ranch
2853 Hwy 290 W Brenham, TX 77833
Facebook: The Flamingo Ranch VIP www.theflamingoranch.com
4
6
7
www.BrenhamTexas.com 2019 Edition Washington County Magazine 13 www.SWbrenham.org www.BlueBell.com www.batcobrenham.com www.BNBank.com www.Cityof Brenham.org www.GermaniaInsurance.com www.VanDykeRankin.com www.BluebonnetElectric.coop www.Blinn.edu www.appelford.com www.BankBoB.com www.CSBTX.com www.designii@sbcglobal.net www.BriannasSaladDressing.com www.st-joseph.org/Brenham www.goodwillhouston.org www.stjrehab.com www.HeritageTexasCountry.com www.picseals.com Water Company, L.P. E www.kbobsbrenham.com www.nathansbbq.com www.krusevillage.com www.walmart.com www.TexasCommercialWaste.com www.AdvantageBrenham.com www.ssccpa.com Lone Star Southern Grill SEIDEL SCHROEDER CERTIFIED PUBLIC ACCOUNTANTS / BUSINESS ADVISORS 8
The Blinn College-Brenham Campus generates a annual economic impact in Washington County. $70.7 MILLION www.blinn.edu/impact 9
12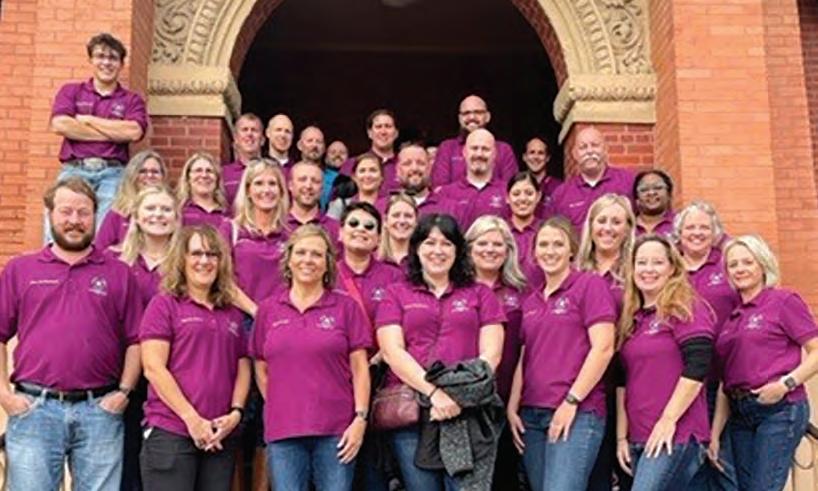 13
14
N.A. Bank with BoB! Bank with BoB! Brenham, TX - 501 S. Austin St. Chappell Hill, TX - 9000 Hwy 290 E. BankBoB.com Awarded Favorite Bank For Washington County! 15
January 14
For more information call 979-337-7200
"UPTOWN SWIRL" in DOWNTOWN BRENHAM
Experience our unique shops while sipping and sampling wines from around the world.
January 19-23
For more information call 979-249-4240
ROUND TOP WINTER ANTIQUES SHOW
This renowned antiques show will once again be hosted in The Big Red Barn on Hwy. 237.
February 25-26
For more information call 936-878-2214
TEXAS INDEPENDENCE DAY CELEBRATION
Celebrate the Anniversary of Texas Independence with historic re-enactors, musicians, soldiers and craftsmen.
March 11
For more information 979-251-4078
TEXAS RANGER DAY in BURTON
Enjoy history, re-enactments, cook-off and live music in this historic village.
April TBD
Call for more information 979-836-1690
HERITAGE SOCIETY SPRING HOMES TOUR
Heritage Belles in period costume guide guests through three homes of historic and architectural significance in Brenham.
April 15-16
Call for more information 979-337-9910
OFFICIAL BLUEBONNET
OF TEXAS
May 6-7
BRENHAM MAIFEST
Enjoy one of the oldest German festivals in Texas. A colorful parade, spectacular performances, Blue Bell ice cream, German food and live entertainment, arts and crafts, kids activities.
June 4 – July 16
Call for more information 979-249-4240
ROUND TOP MUSIC FESTIVAL
Young musicians perform in a series of orchestra and chamber music concerts with renowned faculty, conductors and soloists.
June 10
Call for more information 979-337-7200
SUMMER SIP
Enjoy a summer stroll through the unique boutiques of our historic district while sampling great wines from Texas and beyond.
July 4
CELEBRATING INDEPENDENCE in INDEPENDENCE
Celebrate our nation's independence in the historic town of Independence, Texas! Parade, food and drink vendors, street dance and more!
July 8, 15, 22, 29
For more information call 979-337-7200
"HOT NIGHTS, COOL TUNES" OUTDOOR CONCERT SERIES
FESTIVAL
Voted as Texas Highways magazine's #7 Most Popular Festival! Explore over 400 vendor and food booths, live music and outdoor fun.
April 15
Call for more information 979-289-3378
BURTON COTTON GIN FESTIVAL
The cotton era comes alive! Gin tours, parade, auctions, live music, folk life demonstrations, tractor pull, petting zoo, contests.
Have a cool time around the courthouse square in historic Downtown Brenham listening to the sounds of live music. Different bands perform each Saturday. Free parking, free admission!
September 9-16
Call for more information 979-836-4112
WASHINGTON COUNTY FAIR
"Oldest County Fair in Texas!" Shows, rodeos, Nashville entertainment, carnival, crafts, food, livestock and poultry auctions, commercial exhibits and attractions.
October 14-15
Call for more information 979-337-9910
SCARECROW FESTIVAL
Enjoy this 42nd annual event featuring whimsical scarecrows, pumpkin patch, 400 vendors, food, live music and family fun!
October 21- 22
For more information call 979-337-7200
TEXAS ARTS & MUSIC FESTIVAL
Enjoy a wide range of outdoor art exhibits and live music simultaneously showcased at various venues in historic Downtown Brenham along with food & crafts vendors.
November 11
VETERANS DAY
Observe this important holiday by attending one or more events hosted throughout Washington County. Check the Online Calendar for venues and details a few weeks prior.
December 2
For more information call 979-337-7200
BRENHAM CHRISTMAS STROLL & LIGHTED PARADE
Enjoy live entertainment, children's activities and holiday shopping as you stroll along the festive streets of Downtown Brenham. The lighted parade is sure to put everyone in the holiday spirit, plus Santa makes an appearance!
MAIN
Branch locations:
Round Top ⋆ La Grange ⋆ Bellville ⋆ Caldwell Columbus ⋆ Giddings ⋆Rockdale
serving central Texas
Proudly
979-830-1279
17
OFFICE: 115 East Main Street Brenham, TX 77833
www.bottstitle.com
A key mission of the Chamber is to promote and preserve the quality of life that our community has enjoyed since Texas Became Texas. Our beautiful landscape of rolling hills, quaint architecture representing the rich German heritage and our family focused way of life are what make Washington County a little slice of heaven. Well, that and the amazing pie a la mode, of course! Washington County is home to 4 of Texas Monthly's top 10 pies in Texas, and why not - we have Blue Bell to top it!
Located between Houston and Austin on Highway 290, Washington County offers farms and ranches, residential and country homes, apartments, acreages, and a variety of commercial properties in various price ranges.
The rich mix of rolling hills and beautiful small towns, coupled with the inviting residents and business-friendly climate, means the county provides a quality of life other areas envy.
Whether you're looking for a small weekend retreat, a worldclass industrial site or anything in between, Washington County has something to offer everyone. Plus, with over 50 Chambermember real estate agents, you'll be sure to find one to meet your needs and answer any questions you may have.
Some of the most frequently asked questions about this area are:
• What type of housing is available?
• After I move to Brenham, will it still be the same beautiful small town in ten years?
• What can I expect to pay for a three-bedroom home in Washington County?
• Can I find just a couple of acres with a pond for a weekend retreat?
• Are there any commercial or industrial sites available?
Member agents are listed in the Membership Directory in this magazine and can help you with housing, land, or commercial building needs.
Rental Property
Not ready to buy? A wide-variety of apartment dwellings exists in Brenham. Approximately 15 apartment complexes are located in the area, varying in amenities and price. Houses for rent are also available ranging from one-bedroom homes to mini-ranches. For availability, check with local real estate agents, local listings in the newspaper and online, and ask for a Rental Property List at the Chamber of Commerce office.
20
Welcome! We work to provide city services that make Brenham a great place to work, live, and visit. cityofbrenham.org | 979.337.7200 21
Washington County Chamber Magazine ✪ 2023 22
City of Brenham Park Amenities
• 8 parks
• 173 acres
• 6 basketball courts
• 6 pickleball courts
• 6 tennis courts
• 3 walking/jogging trails
• 16 baseball/softball fields
• 5 adult multi-use fields
• 6 youth multi-use fields
• 5 sand volleyball courts
• 13 playground areas
• 9-hole disc golf course
• Skate Park
• Dr. Bobbie M. Dietrich Memorial Amphitheatre at Hohlt Park
• Michael M. Owsley Serenity Garden at Fireman's Park
• Splash Pad at Henderson Park
• Flying Horses Antique Carousel
• Blue Bell Aquatic Center
• Born Learning Trail
• Story/Walk Trail
When it comes to outdoors, there are several Chamber members that offer fun programming. Head to the Chamber website and type in "Recreation" or "Attraction" into the search engine to find a member business to entertain you.
979/836-7176 (Office) 307 South Baylor Street 979/836-7268 (Fax) Brenham, Texas 77833
• 1 multi-use trail (Hike n' Bike trail)
• Bocce Court
• Little Free Libraries
• Complimentary WIFI
RESIDENTIAL
COMMERCIAL New & Restorations New & Renovations
Bob Grabarschick • James Schulenberg
Escrow Geneva Briana
Payne
(979)830-0980
205 N. Market - Brenham, Texas 77833 (Corner of Vulcan Street and N. Market)
Abstractors:
Dan Blalock
info@batcobrenham.com
Milton Y. Tate, Jr. - President Mary Kay Hurta - Vice President/Manager Terry Compton - Escrow Manager Brenda Duebbe - Escrow Officer
Jill Nice - Escrow Assistant
24
2023 ✪ Washington County Chamber Magazine 25
Dr. Bobbie M. Dietrich Memorial Amphitheater at Hohlt Park
Designed to model theatres of ancient Greece, the amphitheater features seating for 250 and additional grass seating for a variety of live cultural art events. It is also a great venue for weddings. Available for rent by calling 979-337-7250.
Regional Parks
/ Mini Parks
Special Use Facilities
AUTO
The Insurance
Your first priority is providing protection for your family. Our first priority is protecting what you provide. Whether you need the protection and peace of mind that comes with auto, home, or life insurance, Germania is the insurance Texans trust.
germaniainsurance.com
Brenham Family Park (Under Design) 106.8 acres Hohlt Park 79.9 acres Community
Fireman's Park 22.3 acres Henderson park 22.4 acres Jackson Street Park 20.8 acres Linda Anderson Park 21.6 acres Neighborhood
Hattie Mae Flowers Park 4.7 acres Jerry Wilson Park 1.8 acres Toubin Park 0.04 acres
Parks
Blue Bell Aquatic Center 7.2 acres Hasskarl Tennis Center 10.5 acres
LIFE HOME
Texans Trust. Protection for you and your family.
Proudly Serving Texas for Over 55 Years! HODDE & HODDE LAND SURVEYING, INC. Professional Land Surveying and Engineering 613 East Blue Bell Road ~ Brenham, Texas 77833 979-836-5681 ~ 979-836-5683 (Fax) www.hoddesurveying.com JON E HODDE, RPLS NO. 5197 A.A. HODDE, RPLS NO. 1492 TBPE & LS SURVEY FIRM REG. NO. 1001800 TBPE & LS ENGINEERING FIRM REG. NO. F-18046 Boundary Surveys Title Surveys Civil Engineering Services Land Planning & Development Mortgage or Improvement Surveys Oil/Gas Well & Unit Surveys Subdivision Design & Planning Construction/Site Layout Surveys Topographic Surveys FEMA eLOMA/LOMA/LOMR-F Submittals 27
28
Experience the excitement of professional live theatre! Unity Theatre ◆ 300 Church Street ◆ Brenham, Texas 77833 For more information and performance schedules Call 979-830-8358 or visit: www.UnityBrenham.org ROOFING & EXTERIORS WINDOWS SIDING GUTTERS PATIO COVERS 979-551-1170 StarCross.com Cell: 979.277.5565 Office: 979.251.8888 119 W. Commerce St. Brenham. Texas 77833 Tina@StarCross.com Tina Seeker Realtor® 30
Providing power to Central Texas since 1939 MORE THAN 92,000 MEMBERS AND 122,000 METERS! Member Service: 800-842-7708 Report an Outage: 800-949-4414 Find us online at bluebonnet.coop 31
32
33
Between Independence Hall and Barrington you will find another key attraction at Washington on the Brazos, the Star of the Republic Museum. The museum is the only one in Texas with a focus on the time period that Texas was an independent nation. It chronicles life in early Texas with artifacts such as Bowie knives, cotton bales, Spanish spears, and French spittoons. Some of the Museum's most fascinating artifacts from the Texas Republic period include a faded flag thought to be the oldest with the Lone Star symbol, a bobbin whittled by Sam Houston, and a handwritten invitation to a March 2, 1837, Washington on the Brazos event, "in a celebration of our own National Independence."
The Visitor Center features interactive exhibits where a phenomenal historical timeline of the events during the Texas Revolution is on display, along with many other informational and illustrative exhibits and artifacts. Within the Visitor Center is the spacious Washington Emporium Museum Store, where Texas-themed items, such as replica flags, documents, maps, prints, apparel and souvenirs offered to display your Texas pride can be purchased along with snacks and beverages. A little way down the road in Anderson, sits the historical Fanthorp Inn, a wonderfully preserved 19th century stagecoach inn. Key figures and Texas leaders, including Sam Houston, frequented the Fanthorp Inn during their journeys to and from Washington on the Brazos.
Events
The site has an incredible year-round schedule of educational events, activities and programs. Living History Saturday is the third Saturday of each month. In addition to weekly events, there are several major events scheduled throughout the year.
The annual Texas Independence Day Celebration takes place on the weekend closest to March 2, Texas Independence Day. The celebration offers a glimpse of what life in Texas was like circa 1836 through musical performances featuring banjos, fiddles, and dulcimers; demonstrations of traditional crafts such as pottery, woodworking, and quilting; living-history military reenactments by the Texian army; and a theatrical play about the signers of the Texas Declaration of Independence. The various cultures that helped create our unique state are showcased as well, including mariachi bands, Polish dancers, Gospel quartets, Irish Dancers, German bands and more. Other major events scheduled throughout the year include:
• Juneteenth Heritage Celebration (Saturday after June 19)
• Bark in the Park (last Saturday of September)
• Night at the Museum (Saturday before Halloween)
• Twilight Firelight at Fanthorp Inn (Saturday after Thanksgiving)
• Christmas on the Brazos (first weekend of December)
At this historic site, considered to be the cradle of Texas Independence, visitors not only hear the vivid stories of what life was like in the days before Texas Became Texas, but will be captivated by the real-life experiences depicted by interpretive reenactment characters who provide historical narratives and hands-on demonstrations that literally transport you back in time. It is our proud honor and duty to pass onto future generations the legendary tales of those who risked their lives to transform Texas from a sovereign state under an oppressive Mexican dictatorship to its own nation; and finally, into the greatest state in the United States. Only then can those who come after us fully understand the distinction of what it means to be a Texan and treasure our rich history.
16,968 persons
The Census 2018 estimate is 16,968, representing an increase in population of 1,252 persons or a 1.0 percent annual growth rate from the 2010 Census count of 15,716. The population of Brenham is consistently increasing in population. The City of Brenham makes up close to half of Washington County's population.
37 37.3 median age in the City of Brenham 17.7% Population under age 15 19.8% Population 65 years and over 2.40 Average Household Size 42.4 34.2 37.7 36.0 in 2010 34.7 in 2000 1920 19801990200020102018 19301940195019601970
1910 5,066 5,974 6,435 6,941 7,740 8,922 10,966 12,163 4,748 14,828 15,716 16,968 The population of Washington County is 36,268 City of Brenham Washington County State of Texas United States think expect better. www.bigcompany.com | 979-260-0006 Your one-stop shop for all printing & marketing needs! www.bigcompany.com | 979-260-0006
38
40 Excellence in EngineeringSM Since 1946 979-836-7937 | www.strand.com • Serving the Public and Private Sectors • A Full-Service, Dynamic, Multidisciplinary Firm • 12 Locations Nationwide Water Nanofiltration Plant