The Opus collection is inspired by Coccio Pesto, a cement agglomeration from the Roman era, an ancient material reinterpreted by Ceramiche Piemme R&D staff to create a series that perfectly meets the needs of contemporary architecture.
4 COLOURS 3 SIZES 1 SURFACE
Opus
La collezione Opus è ispirata al coccio pesto, un agglomerato cementizio dell'epoca romana, un materiale antico reinterpretato dallo staff R&D di Ceramiche Piemme per creare una serie adatta a rispondere perfettamente alle esigenze dell'architettura contemporanea.
Die Inspiration der Opus - Serie ist "Coccio Pesto", ein Zementagglomerat aus der Römerzeit, ein altes Material, das von den F&E-Mitarbeitern der Ceramiche Piemme neu interpretiert wurde, um eine Serie zu schaffen, die den Anforderungen der zeitgenössischen Architektur perfekt entspricht.
La collection Opus s'inspire de la terre cuite, un aggloméré de ciment de l'époque romaine, un matériau ancien réinterprété par l'équipe R&D de Ceramiche Piemme pour créer une série adaptée aux exigences de l'architecture contemporaine.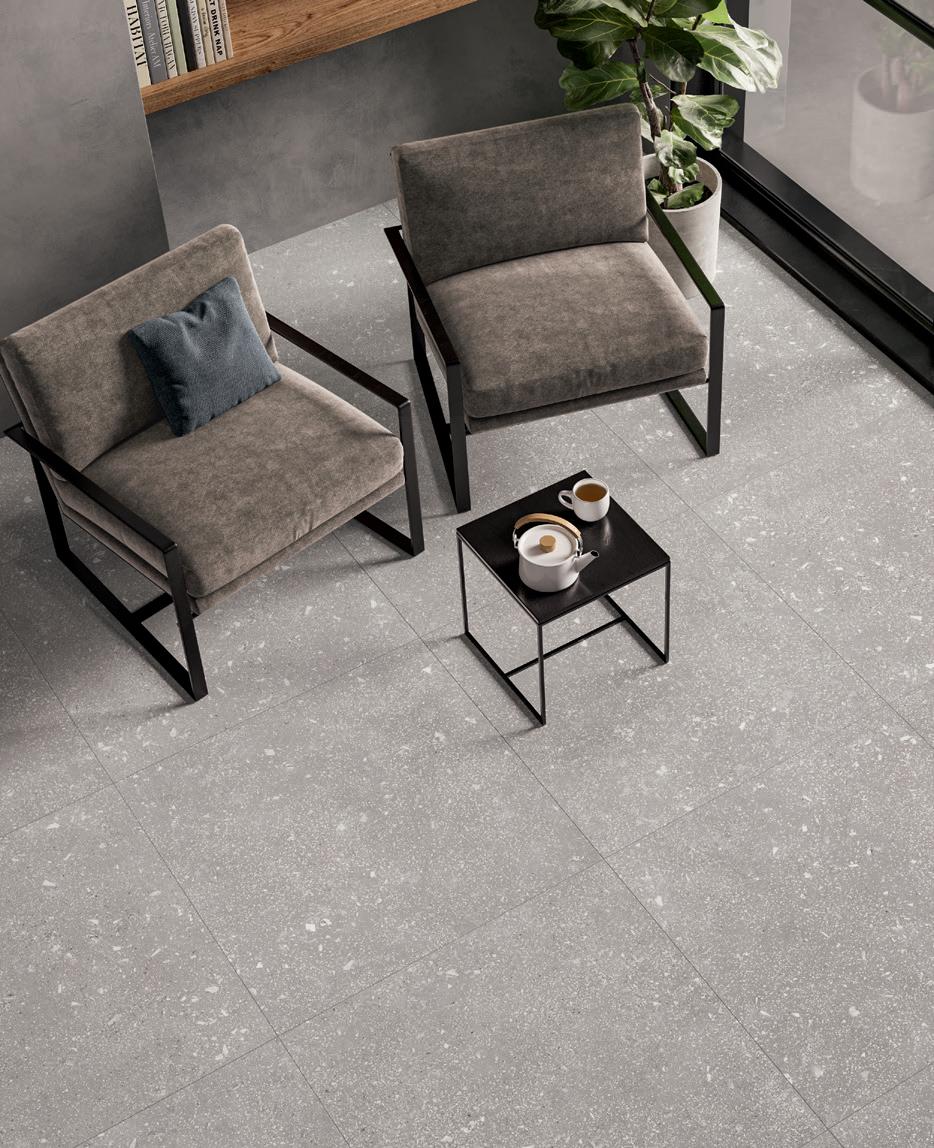 Opus Informazioni Tecniche Technical Information P.19 WATCH THE VIDEO
"Contract" range
Ceramiche Piemme presents its "Contract" range: a versatile line of products. Designed for both residential and busy public environments, the "Contract" range combines a sober aesthetic style with superior technical characteristics and performances, to support the designer in choosing the finishes for all the public and private spaces of contemporary everyday life.
Ceramiche Piemme präsentiert die Linie "Contract": Eine vielseitige Produktpalette, die sich an den Wohnungsbau ebenso wie an vielbesuchte öffentliche Bereiche wendet. Sie vereint eine schlichte Optik mit hohen technischen Eigenschaften und Leistungen, die den Planer in der Wahl der Oberflächen für alleöffentlichen wie privaten - Räume des täglichen Lebens unterstützt.
Ceramiche Piemme présente sa collection « Contract » : une collection de produits polyvalents, faite pour les cadres résidentiels et publics très fréquentés. La collection « Contract » conjugue une esthétique sobre avec une très grande performance technique pour que le designer choisisse en toute liberté les finitions pour tous les espaces du quotidien, publics comme privés.
Public Areas
3
Linie "Contract"
Collection « Contract »
Ceramiche Piemme propone la gamma "Contract": una linea di prodotti versatile ed essenziale, dedicata sia agli ambienti residenziali che pubblici ad alta frequentazione. La gamma "Contract" unisce una ricerca estetica sobria ad elevate caratteristiche tecniche e prestazionali, per supportare il progettista nella scelta delle finiture in tutti gli spazi della quotidianità, pubblica e privata.
&
Spaces
Residential