Summer camp registration began Monday, April 10.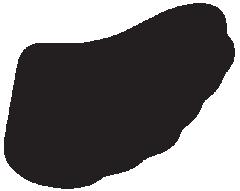 Summer program registration begins online Monday, May 8.
BIG backyard! Explore JUNE – AUGUST 2023 Activity Center Park
your community's
221 North Main Street
Centerville, Ohio 45459-4617
(937) 433-5155
Fax: (937) 433-6564
Second Shift/Weekends:
(937) 470-9246 mail@cwpd.org
www.cwpd.org
Office Hours
Monday – Friday 8:00 a.m. to 3:30 p.m.
Office Closed June 19 & July 4
Park Addresses
For more information and each park's address, visit www.cwpd.org
Dog Park Closures
www.cwpd.org/parks/oakgrove/dog-park/dog-parkclosure-status/
Athletic Field Conditions
www.cwpd.org/field_status/
Area Youth
Athletic Organizations
Centerville Baseball Softball League www.cbltoday.org
Centerville Recreational Soccer www.centervillesoccer.com
Centerville Wee Elks
Football Association
www.weeelks.org
Centerville Youth Lacrosse www.cvlax.org
FC Dayton
www.fcdayton.org
Commissioners' Corner
The CentervilleWashington Park District invites you to enjoy all that Your Community's BIG Backyard has to offer this summer! There are literally hundreds of outstanding park experiences to choose from, including eight additional camps, new archery opportunities, two movie nights, Light Up the Night Fun Run, PopUp Park Challenges — and you can even come "pawty" at the dog park on National Dog Day!
The pollinator habitats will soon add a rainbow of color to the parks, and the forested trails and many creekside habitats offer shade and refreshing water play to cool off on the hottest days. Staff are also excited about responding to the community's request for a paved perimeter path at Iron Horse Park. The trail will be 0.6-miles and should be completed in the first half of summer.
The Park District recently won an Ohio Success Award for our community impact through strong partnerships. We are excited to continue to make an impact with wonderful partners this summer! We have teamed up with Dayton Children's Hospital to offer two fun runs and a movie night, all FREE to the community thanks to support from our partner. We are also honored to be hosting The Wall That Heals with the WashingtonCenterville Public Library at Yankee Park in late July. Other notable summer partners include, Ohio Young Birders Club, Jeff Probst Group and Bike Centerville.
DID YOU KNOW?
The ParkCenterville-Washington District Board of Park Commissioners holds public meetings once a month.
View the schedule at
www.cwpd.org/about/ public-meetingschedule/
Lastly, community input is paramount to the Park District's strategic path. Therefore, we are excited to bring back a popular communication series titled "You Spoke, We Listened", where we will share the many improvements that are a direct result of your input. So, every two weeks from July to November, we will post a short message on our website about what's been added, fixed, improved or enhanced to meet your requests! We are here to serve you, so please reach out with your suggestions and feedback any time!
As a Park Commissioner, I am continually amazed that our community has access to 51 first-rate parks, each with unique opportunities to be active, explore and discover. We are grateful for the support of our talented volunteers, generous donors and supportive community that help make Your Community's BIG Backyard so exceptional!
Jeff Senney Park Board Vice President
SAVE A TREE
To subscribe to the CWPD monthly e-newsletter visit www.cwpd.org or scan the QR code to the left.
To stop home delivery of the printed newsletter, email your name and address to mail@cwpd.org.
TABLE OF CONTENTS Summer Camps ............................ 4 Special Events ............................. 11 Preschool Programs .................. 13 Children's Programs ................... 15 2022: Year in Review ................... 16 Family Programs ........................ 18 Adult Programs ........................... 22 Adult Wellness ............................ 24 Park District Map ......................... 30 Registration Information ............ 31 Events at a Glance ........ back cover
Headquarters Activity Center Park
2
CWPD Staff Receive National Recognition
Alyssa Schulte Fitness & Wellness Supervisor
Kari Truax Recration Supervisor
Congratulations, Alyssa and Kari!
Sustainability Team Update
The National Recreation and Park Association recently released its annual 30 Under 30 list honoring top young park and recreation professionals who serve as everyday champions in their communities. Centerville-Washington Park District employees Alyssa Schulte and Kari Truax made the list, the only two from the State of Ohio! The committee scored the nominees based on community impact; contributions to professional development in the parks and recreation field; and innovative ideas, programs or research in the parks and recreation field.
JAY JOSHI
Jay is a first generation American whose parents immigrated from India in the '70s. He was born and raised in Chicago, where he grew up to be a Cubs, Bears, Blackhawks, Bulls and White Sox fan. The other two staples of a native Chicagoan are Chicago-style hotdogs and Chicago-style pizza, both of which he enjoys tremendously. He and his wife Monica met during their pharmacy doctoral program at Shenandoah University. The Joshi family moved to Centerville in 2014 after their daughter Joya (6th Magsig) turned 4 and son Ahan (5th Weller) turned 2.
Did you know CWPD has a Sustainability Team? The team works to come up with creative and innovative ways to make sure that the Park District is being a good steward to the Earth.
Some items we worked on in 2022 include:
• A Styrofoam recycling event at Activity Center Park. Nine thousand pounds of Styrofoam were kept out of the landfill!
• Holiday light recycling partnership with Cohen Recycling. One thousand, three hundred and twenty five pounds were collected and recycled!
• Composting efforts and education for summer camp. We even provided compostable spoons for everyone's favorite summer staple … Kona Ice!
• Solar-powered security lights were installed at several park shelters.
• Many of our vendors are geing paid electronically, reducing checks printed and envelopes used.
We hope to see you in July at CWPD's first Zero Waste event – BIG Backyard Party!
Volunteers Needed!
Volunteers are the roots of a strong community! CWPD volunteers contribute to your park district in many different and valuable ways.
School outreach is an important community role for the Centerville-Washington Park District. During the 2022–23 school year, we saw a large increase in requests from our schools for nature education programs and field trips. We are looking for volunteers to help us meet these demands! If you have availability during the school day and are interested in working with children, please contact our Community Engagement Coordinator, Ginger Clark at gclark@cwpd.org
If school outreach isn't your thing, we have volunteer spots for you, too! Please get in touch!
From an early age, Jay has enjoyed being outside. He didn't quite understand the traditional definitions of wilderness and conservation until he stepped foot into a forest planned by mother nature. "There is something wonderfully humbling about being present among naturally occurring phenomena." Growing up in a large metropolitan area limited his access to park systems. City-living did not provide a wealth of greenery, even in the suburbs, so Jay split his time between his imagination and recreational sports. "It is easy to exist happily inside of four walls, but I would rather live outside of them."
Jay recenlty joined CWPD as a volunteer. He has volunteered for several outreach programs and has had the opportunity to discover more about parks and services.
"I honestly thought I was going to be the guy running refuse or prepping for landscape projects, which I would have enjoyed, too. But outreach and programming, combined with amazing team members I have had the privilege of working with, and the fact that all the events reflect natural themes, was truly a gift. The significance of stepping out of my home, my cocoon developed due to the pandemic, is that I remembered my home does not end within the four walls of my house. I was not only able to reconnect, but it was heightened because I didn't realize how much of a physical, mental and spiritual gap the pandemic created. CWPD is what I didn't know I needed to help me reexperience something I feared may have been lost. For that I am grateful."
The Centerville-Washington Park District would like to thank Jay for giving his time and talents to our community!
3 Volunteer Spotlight
3