your life on the Crystal Coast ISSUE NO. 1 | 2022 FREE! outer banks wildlife farewell to owl ambassador stay safe in the water things to do | places to go keep our elders on their feet beach safety events + sites home safety ATOTRIBUTEDINAHKNOWB4UGOHISTORICCOASTPREVENTAFALL
311 Mangrove Drive Across from CVS in Emerald Isle 252.354.7775 • facebook.com/flipperzemeraldisle SEAFOOD ♥ STEAKS ♥ SANDWICHES A casual island eatery with a touch of class. FOLLOW US ON SOCIAL MEDIA FOR EVENTS & DAILY SPECIALS www.flipperzbarandgrill.com
Make time this spring to visit some of the Crystal Coast's historic sites, like Fort Macon State Park, the Beaufort waterfront and local museums. INTEREST Rebecca's Corner Water Quality Report Moment of Reflection Up Tides
14
Outer Banks Wildlife Shelter (OWLS) mourns the passing of Dinah, their barred owl, who has been a Wildlife Ambassador for over 25 years.
Have you ever been curious about what a plantbased diet actually is? Or how to implement a diet with more plant-based foods ? Read for answers! Events for History Buffs
Find out how to stay safe on our coast this year.
15
14 A Fitting Tribute for Dinah
Inspired by the tragic loss of life at our beaches in 2019, this group was formed to help people make memories, not become menories.
CarolinaSalt.com » ISSUE NO. 1 | 2022 CAROLINA SALT 5 ISSUE N o . 1 | 2022 Inside This Issue your life on the Crystal Coast 19 OUR HISTORIC SITES Make time to visit our historic sites this spring! 17 LOCAL EVENT Beaufort Easter Egg Hunt and much more! yourlifeontheCrystalCoast ISSUE NO. 2022 FREE! outer banks wildlife farewell to owl ambassador stay safe in the water things to do | places to go keep our elders on their feet beacheventssafety+siteshomesafety A
Know Before You Go
An ounce of prevention from a paramedic firefighter on how to stop falls in the elderly population before they happen. Crystal Coast Historic Sites
15 A
37
Embrace
The Beaufort Historic Site offers fun events this spring at its Turner Street location, including an Easter Egg Hunt, Public Day and more! I've Fallen and I Can't Get Up
19
WILDLIFE SHELTER: A Fitting Tribute for Dinah
16
TOTRIBUTEDINAHKNOWB4UGOHISTORICCOASTPREVENTAFALL ON THE COVER
As winter fades into chilly memory, it is time to reap the rewards of living on the Crystal Coast. Gorgeous beaches, calm inland waters and balmy weather are long overdue! Coastal Living
LOCAL
So…What Is Plant Based?
18
15 Riverwatch
34 Hooked
17 Local
Fishing 23 Diving Our Coast 36
PUBLISHER WILL ASHBY CREATIVE DIRECTOR CHEVY KAYLOR
PUBLISHED BY CRYSTAL COAST OUTDOORS PUBLICATIONS P.O.
magazine fresh and relevant.300 FRONT STREET = BEAUFORT, nc 252.777.taco (8226) on THE beaufort waterfront AT FRONT STREET TACO, WE HONOR MEXICAN CUISINE AND HOPE TO HELP YOU EXPAND YOUR CONCEPT OF WHAT MEXICAN FOOD REALLY IS. WE INVITE YOU TO ENJOY OUR MEXICAN SPECIALTIES CREATED WITH AN EMPHASIS ON AUTHENTIC PREPARATION AND FRESH INGREDIENTS. 300 FRONT 252.777.tacoBEAUFORTSTREET
FROM THE PUBLISHER
interested
BECOME A CONTRIBUTOR
Submit your letters to the editor, photos, community listings and articles to will@carolinasalt.com. The editorial deadline for the next issue is June 16. The next issue publishes July 7.
WE DEPEND ON OUR READERS!
Carolina Salt is a great way to reach out to your local customers, as well as our seasonal visitors. 252-723-7628 Call us to find out how we can help you grow your local business.
Thank you for picking up Carolina Salt magazine, all about our life here on the Crystal Coast. Our articles are written by locals. Every month we look to our readers to keep our magazine fresh. If you have a story to tell, an event to promote or an interesting local photograph, send them our way. Participation is welcomed and appreciated. Reader contributions are the founding principle of the magazine. If you like what you see, tell people about it— especially our advertisers. For questions, concerns or more information, send e-mail to will@carolinasalt.com or call 252-723-7628. For up-to-date info, be sure to look us up on Facebook! Box 572, Morehead City, NC 28557 252-723-7628 Call 252-723-7628 if you're in submitting an article or photo. Our local content is what keeps our
|
BECOME AN ADVERTISER
Join us for breakfast daily starting at 7am 7802 EMERALD DRIVE • EMERALD ISLE TheReelOutdoors.com • 252-354-6692 AUTHORIZED DEALER RODS & REELS | BAIT & TACKLE | REEL REPAIR | MARINE SUPPLIES SUNGLASSES | APPAREL | SANDALS, SHOES & FLOPS OUTFITTING SALTWATER ANGLERS & BOATERS FOR OVER 15 YEARS! Our knowledgeable staff can assist you with all your fishing and boating needs. 7802 EMERALD DRIVE EMERALD ISLE • VILLAGEMARKETOFEI.COM252.354.6592
14 CAROLINA SALT ISSUE NO. 1 | 2022 » CarolinaSalt.com OUTER BANKS WILDLIFE SHELTER LINDA BERGMAN–ALTHOUSE
people know that at the Outer Banks Wildlife Shelter (OWLS) in Newport, we rescue, treat, rehabilitate and release wild animals who get injured, become ill or orphaned—but that's only part of our mission. We also present educational programs to civic groups, schoolchildren, nursing home residents and to members of various organizations where we target concepts about conservation and life sciences. To most effectively do this, we quite often showcase our educational animals, also known as Wildlife Ambassadors, who reside permanently at our shelter. These are wild animals who were either captive-raised illegally and had become human habituated and were seized by authorities, or animals that suffered injuries too severe to be returned to the wild. We get very close emotionally to our Wildlife Ambassadors because they live with us, we take care of them and we get to know them personally. They become part of the shelter staff.
Yes, Dinah was a great teacher, but also she was an amazing foster mom. When orphaned baby barred owls were rescued and transported to the shelter, we knew that once the babies were stabilized, eating well and ready to go outside, Dinah would raise them the rest of the way and teach them to be the barred owls they were meant to be in the wild. She was perfect in that role! We were never quite sure what was being said between Dinah and the foster kids in her charge, but we were very sure owl learning was taking place. We often wondered if she was telling them stories about her old days in the wild. The little ones were always so attentive to Dinah and locked in on her every move and sound. She was a dynamo, a treasure and so sweet!How do you say goodbye to a being so fascinating, so loved and so different than any other relationship you could ever have? The Outer Banks Wildlife Shelter family is comforted knowing Dinah was not in any pain and was not sick, so natural causes and old age took her peacefully during a recent sunny day. That is always the hardest part of loving an education animal: when they leave us. It is not an exaggeration to say, many tears were shed. They touch your soul and that is when we realize we are far more similar to other species than different in so many ways. Dinah was an inspirational and precious barred owl who we will miss terribly, but the time she spent in our lives made us better humans and we say thank you, Dinah, for all the memories, love, laughs and everything you taught us. As with all loss, we must go on so we can continue to help all wildlife who are deserving of their second chance at life. A young non-releasable barred owl we named Barnabus is currently stepping into Dinah's role as Wildlife Ambassador. Although not even a year old, he is as cute as a barred owl button and shows great promise. Barnabus is in training with staff members at OWLS now and so far, doing very well, but he has very big "toes and talons" to fill when you consider the legendary status of Dinah. We feel confident, with what we have experienced and observed so far, that he will be fine, although he has shown us already, he will be different, but that is the way it is and should be. We are not the same, so why would barred owls be the same? With ongoing behavioral evaluation and monitoring, we believe Barnabus' amicable disposition and personality have the potential to involve students in topics such as adaptations, natural history, ecology, conservation, empathy and a healthy appreciation, if not love, for wildlife. Be ready Carteret County … Barnabus will be coming to a program near you! €
We really do fall in love with our wildlife resident family and that is certainly the way we felt about Dinah, our resident barred owl, who was deemed non-releasable over 25 years ago after an imperfect recovery from a lifethreatening trauma (probably a car collision based on the circumstances of her rescue). She recently passed away after serving the Carteret community for many years as an education ambassador. Her passing really tore a hole in the hearts of all who knew and worked with her. Dinah always easily engaged program participants, eliciting empathy and a positive attitude towards her species, as well as other wildlife. When Dinah showed up at programs and events, she drew such excitement and wonder from the audience. Educational animals provide program attendees the rare chance of interacting with a wild animal, promoting stewardship and a connection to the species, but it is imperative for education animals to have the right temperament, be under the control of the handler and not be stressed by human presence. So, it is important to note that it takes just the right individual animal be a good fit for public programs. Not every wild animal can adjust to or is suitable, but Dinah was a special barredWhileowl.it is always important to focus on keeping the public safe when wild animals are present, we were also very protective of Dinah in a public setting. By the way, the barred owl gets its name from the bar-like markings on its feathers, which is a strong symbol of protection. Her disposition was quite calm in public environments and she seemed to enjoy the attention (well, most of the time). If Dinah did not want to be part of a program on any given day, she would let us know by refusing to glove. That behavior was respected, and we would check with the red-tailed hawk or screech owl to see if either of them wanted to go.
ABOUT OWLS TAKE A TOUR of the facility at 100 Wildlife Way in Newport. To volunteer, call 252-240-1200. If your organization would like to learn more about wildlife, our education animals jump at the chance!
Dinah was remarkably close to a few people at the shelter, especially our executive director, Brooke Breen, who spent a lot of quality training time with her. Dinah was the first education animal Brooke worked with and part of the very first program she presented. Dinah and Brooke developed and shared a bond that was obvious to any onlooker.
A Fitting Tribute for Dinah
Most
For more information or questions concerning the initiative, or to join our support team, purchase promotional items, or make a donation, you can find us on Facebook, Instagram, via email at kb4ugonc@gmail. com or by calling 443-536-8664. We'd love to hear from you! €
Riverwatch Water QualityCompleteAssessment
Coastal Carolina Riverwatch has released its assessment of water quality impacts to North Carolina's coastal fisheries. The assessment, a year-long process, has now been published and will continue to be updated as a living document.
Lisa Rider, executive director of Coastal Carolina Riverwatch, says, "The Water Quality for Fisheries Assessment is the first step in identifying what is currently being done in our state to address prioritized water quality concerns, identified by our coastal fishing community, and to prioritize gaps in service that will continue to improve water quality for fisheries.
This Water Quality for Fisheries Assessment serves to address impacts on water quality that are identified by the coastal fishing community, including infrastructure, policy and enforcement, research, and outreach. "This collaborative program has brought the commercial and recreational fishing communities together to improve the quality of water and quality of life in coastal North Carolina.
Our goal for the future of this program is to continue elevating voices from the coastal fishing community and to move forward with developing sustainable programs, identified as priorities, that will improve water quality for us all."
Idrove twenty minutes from Beaufort down US 70 East toward Harkers Island. The water on both sides of the road made for a beautiful drive. Once I arrived at my destination, the National Park Service at Cape Lookout, I boarded a ferry over to the lighthouse. Most people were there for the day to lie on the beach; a few climbed the stairs to the top of the lighthouse. I met the lighthouse keepers who, I learned, volunteer for a fourweek stretch. They work 40 hours per week giving talks, answering questions and doing light maintenance of the facilities. They sleep in the west bedroom on the second floor of the Lighthouse Keepers' Quarters on the barrier island. They do get weekends off—two volunteers come to relieve them for a couple of days so they can replenish their food, etc. We walked around the island also looking for shells. On the way back to the ferry the Mega Truck took me through the most beautiful sea oats. They were dancing in the breeze and swaying. The sand and water in the backdrop were so overwhelming. I recalled Isaiah 6:3, "And they were calling to one another: 'Holy, holy, holy is the Lord Almighty; the whole earth is full of his glory.'" God has prepared stunning scenery, bracing winds of adventure and a place for resting. He has created a hauntingly glorious sunset and oceanic splendor; all of which are meant to proclaim His presence in the world. Stillness of the soul is increasingly rare in this world addicted to noise and speed. I would recommend that you take a day off of work and duties and take this trip. Let God guide you carefully on this amazing journey. The journey of life is meant to be traveled and enjoyed. Enjoy the peace, tranquility and the quiet of this place. I guarantee it will renew you. €
AUTHOR OF 'LOVE BRINGS YOU HOME' & OTHER BOOKS
For more information visit coastalcarolinariverwatch.org/waterquality-for-fisheries/ Funding for this project has been generously provided by the Marine Fisheries Commission Commercial Resource Funding Committee and the Funding Committee for the North Carolina Commercial Fishing Resource Fund. €
Since then, the initiative has garnered much local business and community support, and in January 2022 was designated a charitable non-profit, pending approval. The creator, Danny Shell, is a resident of Emerald Isle, a retired lifelong public safety official and former ocean rescue employee for the Town of Emerald Isle.
CarolinaSalt.com » ISSUE NO. 1 | 2022 CAROLINA SALT 15
Know Before You Go BY REBECCA JONES
Know Before You Go NC is a beach safety public awareness and education initiative endorsed by the American Red Cross. Born out of a series of tragic drownings in Emerald Isle and along our coastline during the summer of 2019, our goal is simply to, "Help people make memories rather than become one."
Ihave followed a plant-based diet for over 5 years now and have seen the benefits, which include more energy throughout the day and improvements in exercise performance and mental health. As a Registered Dietitian, I educate my clients on simple ways to improve overall health by incorporating more plant-based foods into their diet. The term "plant-based" is always in and out of the spotlight. It can be an intimidating concept to grasp. So what is plant-based? Do you have to adhere to it 100 percent of the time? How do you transition to this style of eating?
JAYME EITNER LIMBAUGH, MS, RD, CEP, CSCS
16 CAROLINA SALT ISSUE NO. 1 | 2022 » CarolinaSalt.com
to serve you:
|
ABOUT LOCATIONS 4913 Bridges Street Extension Building B Morehead City 1057 Cedar Point Boulevard Unit B2 | Cedar 252.808.5623Point
STAYING HEALTHY JAYME EITNER LIMBAUGH
So…what is plant-based?
CRYSTAL COAST WELLNESS AND PERFORMANCE
Let's start with the basics—what is plant-based? A plantbased lifestyle is a way of eating with minimal or no animal products. There are many different types of plant-based lifestyles. For example, a vegan does not eat any animal products, but a vegetarian can eat dairy products and eggs. The flexitarian lifestyle is a good middle option—this lifestyle lets you enjoy all animal products but consume everything in moderation.Whatisso great about a plant-based diet? There are many health benefits from eating more plant-based foods. Plantbased diets are higher in fiber, which can decrease the risk of heart disease, manage cholesterol levels, and aid digestion. Consuming more plant-based options help decrease saturated fat intake, which can also improve blood cholesterol. This lifestyle also helps improve your immune system and reduce inflammation in the body. Plant-based diets are still rich in protein. It is possible to meet required protein needs through a plant-based diet with proper planning and nutrition knowledge! Good sources of plant-based protein include beans, lentils, soy, edamame, nuts, seeds, and whole grains. So, how do you start a more plant-based diet? Treat animal products as the side dish, pile your plate high with vegetables, and have a smaller portion of animal protein. Meal prepping and planning can make plant-based meals much easier. Wash and prep your vegetables for the week, or even cook them in batches to have meals for a few days. Start with one meatless meal per day, swap tofu for chicken in a stir fry or try nutritional yeast in place of Parmesan cheese. Make a dish that you often eat and add more vegetables to it, make it as colorful as possible! A plant-based diet does not have to be hard, meet with your local dietitian to further discuss and gain more insight on ways to start a more plant-based diet! €
CC WELLNESS & PERFORMANCE TWO
ANNUAL EASTER EGG HUNT
Join the Beaufort Historical Association in a special toast to the release of Kristy Woodson Harvey's new book, The Wedding Veil, on Saturday, April 30, from 3:30 to 5 p.m. The event is free and will be held at the Beaufort Historic Site at 130 Turner Street. Attendees will be able to enjoy a refreshing beverage, meet Harvey, purchase a copy of The Wedding Veil, and have it personalized.
Tour tickets are $20 and will be on sale starting this spring at the Beaufort Historic Site as well as online at www.beaufothistoricsite.org. Gorgeous homes and quaint gardens will be featured on this year's
61ST ANNUAL OLD HOMES TOUR + MORE
"Seeking answers to the extraordinary mystery of the Vanderbilt's lost heirloom, Harvey unveils the past to bring truth to the future. An enchanting surprise," said Patti Callahan, New York Times bestselling author of Becoming Mrs. Lewis. Join us in toasting Harvey and celebrating these powerful women of multiple generations. Signed copies of The Wedding Veil will be available for purchase through the Old Beaufort Shop. Proceeds help benefit the many preservation and education programs at the Beaufort Historic Site. The shop is open Monday through Saturday from 9:30 a.m. to 5 p.m. For more information about the Beaufort, Books, and Bubbles! event, please call 252-728-5225, visit beauforthistoric.org, or stop in at the shop at 130 Turner Street.
The historic seaside village of Beaufort will be full of activity for the 61st Annual Old Homes Tour & More beginning Wednesday, June 22 until Sunday, June 26. This annual tour features some of Beaufort's beautiful private homes, glorious gardens, multiple local churches and artists' studios throughout the town, as well as the authentically-restored buildings and grounds of the Beaufort Historic Site.
WELCOMES BACK PUBLICK DAY
Join the fun at the Beaufort Historical Association's annual Easter Egg Hunt Saturday, April 16, at 11 a.m. sharp on the grounds of the Beaufort Historic Site. Children ages seven and younger are invited to search for hidden eggs filled with candy and enjoy light refreshments. This event, coordinated with volunteers from the National Charity League, a mother-daughter service organization, is fun for the whole family. Children will be divided into age-appropriate groups and sent to different areas of the Historic Site to search for eggs. The event is free— all you need to bring is your Easter basket, and arrive early to position yourself for the start of the hunt! The gates to the grounds will open at 11 a.m. sharp for all age groups. For more information, please call the Beaufort Historical Association at 252-728-5225, go online to beauforthistoricsite.org, or stop by the Welcome Center at 130 Turner Street in Beaufort.
Kristy Woodson Harvey is a local New York Times best-selling author who has been featured in The Washington Post and USA Today, among other national publications. She is well-known for her Peachtree Bluff Series, which follows the life of the Murphy sisters in their home of Peachtree Bluff, a fictional town based on Beaufort, North Carolina. Harvey's new book, The Wedding Veil, is the story of four generations of women who are all bound by one family heirloom, a beautiful wedding veil, which has a secret connection that will change their lives, and history as they know it— a veil tied to the famous family.Vanderbilt
The event is inspired by "Publick Times," a Colonial Era event that took place twice a year in Williamsburg, Virginia, when courts were in session. Community members would come to town to see and be seen, conduct court business, shop, gossip, dine, and dance. Our modern-day event offers some of the same. Expect to find a variety of vendors selling antiques, vintage finds, collectibles, arts and crafts, wood crafts, furniture, hand-made jewelry, baskets, pottery, candles, and more.
BEAUFORT, BOOKS, AND BUBBLES!
CarolinaSalt.com » ISSUE NO. 1 | 2022 CAROLINA SALT 17
Events at the Beaufort Historic Site
The Carteret County Master Gardeners will have an array of native flowers and plants for sale to benefit their ongoing classes and programs. They will also be on hand to answer your gardening questions. In addition, the Old Beaufort Shop and the Mattie King Davis Art Gallery, which will be featuring Artist Angela Harker's work, will also be displaying new unique gifts and fine art. All proceeds from Publick Day go towards the ongoing restoration efforts and educational programs of the Beaufort Historical Association. Vendor spots are available; email pr@beauforthistoricsite.org. For more information on Publick Day, call 252-728-5225.
BEAUFORT HISTORIC SITE LOCAL HAPPENINGS CONTINUED NEXT PAGE
The Beaufort Historic Site, located at 130 Turner Street, transforms into an open-air marketplace on Saturday, April 23, from 9 a.m. to 4 p.m. Explore a vast array of crafts, art, goods, and food for sale from various vendors and Old Beaufort Farmers Market favorites.
FOOTWEAR Certain footwear in the house, particularly loose footwear like slippers (fuzzy or non-fuzzy) or flip-flops. They are tripping hazards and catch on edges, such as steps or the transition from one floor surface to another, or curl up at the toe, causing one to trip.
HANDRAILS Handrails for stairs are placed there for a purpose. Please use them! They help steady your stride going up and down the steps and help you to keep your balance. They are also there if you should slip to help prevent you from falling all the way down the staircase.
INATTENTION Last but not least is … look where you're going. I know this seems simple, however if it didn't happen a lot I would not be listing it here. Walking in the dark in the middle of the night to use the restroom and stepping on something you were not expecting or stumbling over furniture or tripping over the floor transition can land you in the ER. With this helpful information you can safeproof yourself or someone else. 'Til next time, have a safe, blessed day. €
J.
Historic Site Events, CONTINUED FROM PAGE 17 tour, along with accompanying events. Other events include an Art Show for Old Homes Tour Featured Artist, Hunter Stephenson, at the Mattie King Davis Art Gallery, a Literary Luncheon, and a Sunday Brunch in a beautiful garden at a private Beaufort home.
w
"The Old Homes Tour events this year will provide a wonderful opportunity to enjoy charming Beaufort, engage with members of the local community, and immerse yourself in our local history, arts, and architecture," Director of Operations & Collections Naomi Edmondson said. "We hope you will join us this summer at Old Homes Tour and More!"
BY THOMAS J. LAVEY FIREFIGHTER
STAYING THOMAS LAVEY
e
18 CAROLINA SALT ISSUE NO. 1 | 2022 » CarolinaSalt.com I've Fallen and I Can't Get Up
q RUGS Rugs on top of wall-to-wall carpet. People catch their feet on the edge of the rug, trip and fall. Also, a rug placed on a smooth floor without non-slip backing so one can ice skate in the kitchen or restroom. I know they look nice, but are they worth a hip fracture?
r
HEALTHY
"We are excited to be back in full swing with the Old Homes Tour this year," Executive Director Patricia Suggs said. "This is a really special time when homeowners generously open their homes and show our visitors what southern hospitality is all about!"
OVERLOADED Carry fewer items. Yes, I know it is a pain to make numerous trips, and so impressive to walk with items like you are carrying the Leaning Tower of Pisa, but the balancing act causes one to have an unsteady gait.
ABOUT THOMAS J. LAVEY
Greetings
THOMAS J. LAVEY currently works as a paramedic/firefighter and captain of EMS with Western Carteret Fire/EMS Department. His passion is the medical field in the pre-hospital setting and EMS education. He was the former Health Service Chief with the United States Coast Guard with over 22 years of active duty service, before retiring. His last tour he served as the Chief of the Health Services Division for the Maritime Security Response Team (MSRT). His other qualifications were Independent Duty Corpsman, Tactical Paramedic and EMS Instructor, which he used to serve in a variety of roles throughout the USCG.
| PARAMEDIC
As with fire prevention, where the goal is to help folks reduce the risk of a potential fire in the home, we will be doing some injury prevention to reduce the chances of getting an injury. We will focus on one of the most common calls that EMS receives: the "fall call." Yes folks, believe it or not Dr. Emmett Brown from Back to the Future was onto something when he said, "There's that word again: heavy. Why are things so heavy in the future? Is there a problem with the Earth's gravitational pull?" (This was after Marty McFly made the reference to the severity of a situation by stating, "This is heavy, Doc.") Falls, for whatever reason, have been one of the leading causes of injury in the elderly population, so I am here to help reduce that which causes so much grief. Too many falls have occurred due to five factors:
again fellow Eastern North Carolinians, it is I your friendly neighborhood paramedic firefighter again helping yo, so you can help us. This is another friendly public "FYI" bit to reduce your or a loved one's chances of injury and an unnecessary trip to the hospital ER.
t
Voted the best small town in the South by Southern Living Magazine, you'll quickly see why Beaufort is the small seaport town with the big Southern heart. To see the full lineup of 61st annual Old Homes Tour and more events visit beauforthistoricsite.org. For more information, go online, call 252-728-5225, or stop in at the Beaufort Historic Site Safrit Welcome Center at 130 Turner Street. €
Are you fascinated by Civil War History? Then a visit to Fort Macon State Park in Atlantic Beach is a must. Fort Macon's history goes back to the 1700s when hostile nations and pirates threatened the inlet. Fast forward one hundred years to the construction of Fort Macon during the Civil War. After construction, control of the fort was tumultuous, and both Confederate and Union soldiers were stationed here throughout the war. Today, you can learn all about this fascinating, and varied history of Fort Macon with these activities: ✔ Embark on a self-guided tour with a printed guide from the visitor center. Or join the daily guided tours at 11 am.
Beaufort is the third oldest town in the state and is home to over a dozen North Carolina historical sites. Beaufort started as a fishing village and port for pirates and shipping vessels. These merchants built houses and public buildings that continue to remind us of the town's layered past. Here are a few ways to explore and learn all about historic Beaufort:
History buffs can see artifacts and learn all about North Carolina history at the museums on the Crystal Coast. The History Museum of Carteret County features an extensive collection of textiles, period clothing, furniture, military memorabilia, artwork, and thousands of books. This museum provides an interesting introduction to our varied history.The Maritime Museum displays the history and coastal lifestyle with artifacts and exhibits. Learn about our maritime culture with the exhibits on lighthouses, lifesaving stations, the seafood industry, motorboats, shipwrecks, and underwater archaeology. Whichever historic adventure you choose, you're sure to learn something you didn't know and have fun at the same time! €
HISTORIC BEAUFORT
FORT MACON STATE PARK
✔ Visit the Hammock House, which is the oldest home in Beaufort. The house is also rumored to have been a headquarters for Blackbeard, back in the day.
HISTORIC MUSEUMS
✔ With over 300 years of history, Beaufort is home to many legends and ghost stories. Join the Beaufort Ghost Walk and listen to stories of ghost ships, haunted houses, and Civil War spirits.
BY TRISH FORANT BLUEWATER VACATION RENTALS
CarolinaSalt.com » ISSUE NO. 1 | 2022 CAROLINA SALT 19 HISTORY LOVERS LOCAL HAPPENINGS
✔ Stop at the Old Burial Grounds, a 300-year-old cemetery established in the early 1700s.
✔ Visit the museum and learn about the artifacts that display Fort Macon's history. ✔ Check the scheduled programs and events and plan your visit around reenactments or demonstrations.
✔ Join a guided tour through Beaufort's landmark buildings, including Victorian homes and the historic jail and courthouse.
The Crystal Coast may be known for beach getaways and epic fishing adventures, but the coast also boasts a fascinating history. From a restored Civil War fort to the infamous legends of Blackbeard, the pirate, there is a wealth of unique history waiting to be discovered. Visit these Crystal Coast historical sites and travel back in time.
A History Lover's Guide to Crystal Coast Historical Sites
8302 Emerald Drive • Emerald Isle • 252.424.8284 BREAKFAST NOW SERVED UNTIL 2PM ON SATURDAY & SUNDAY! Breakfast, Lunch & Dinner All ABC Permits You can also find specials at TheTradingPostEI.com ON SOCIAL MEDIA FOR LOCAL ENTERTAINMENT AND SPECIALS!FOLLOW US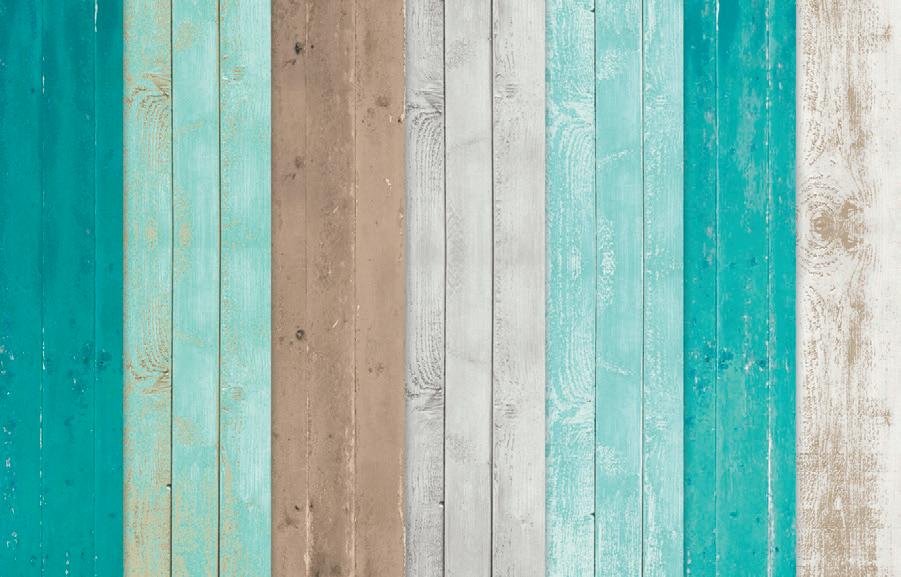 PRIVATE CLUB • WEEKLY & ANNUAL MEMBERSHIPS AVAILABLE! Gourmet Eatery T Beach Access T Pool T Club T Tennis T Plus… FULL ABC PERMITS • PRIVATE PARKING • SHOWER FACILITIES • TOWEL SERVICE • GAME ROOM The Emerald Isle Beach & Pool Club is a private beach and pool club conveniently located off Coast Guard Road in Emerald Isle. The Club offers country club amenities with weekly or annual memberships. It is the perfect family recreation destination for vacationers and residents alike. Make the most of your time on the Island! VIEW ONLINE!CLUB 101 Dolphin Ridge Road, Emerald Isle emeraldislebeachclub.com252.354.4159 Call us or come by today tofind your place in the sun!
www.SnapperzFamilyRestaurants.comFAMILYOWNED!2LOCATIONS!LUNCH,DINNERANDKIDSMENUALLDAY!TAKEOUT,OUTDOOR&INDOORDINING!3710 ARENDELL STREET MOREHEAD CITY • 252.240.1313 8106 EMERALD DRIVE EMERALD ISLE • 252.354.5722 —Home of the Crystal Coast Steam Pot— JOIN US IN The Boat Bar JOIN US IN The Beach Bar Steampot5FORNEW2021POTSTOCHOOSEFROM!1Steampot 2 PLUS STEAKS • SEAFOOD • SALADS • SANDWICHES • MORE! Steampot 3 Steampot 4 Steampot 5 SNOWCRABPOT CRABBLUEPOT SHRIMPPOT LOBSTERPOT ABOVE!OFALLTHE
CEDAR POINT TIRE Providing Honest, Reliable Service Since 1990 SERVING CEDAR POINT • SWANSBORO • CAMP LEJEUNE • EMERALD ISLE AIR CONDITIONING SERVICE & REPAIR • ALIGNMENTS BATTERIES & ELECTRICAL SYSTEM • BRAKE SERVICE BELTS & HOSES • COMPUTERIZED DIAGNOSTICS COOLING SYSTEM MAINTENANCE • MORE! CONVENIENTLY LOCATED ON HWY 24 • 1083 Cedar Point Blvd, Cedar Point • 252.393.3188 Quality products from Bridgestone, Firestone and Fuzion as well as great service are what sets Cedar Point Tire apart. Our service department specializes in brake repair, alignment and manufacturer maintenance schedules. WE INVITE YOU TO COME AND SEE FOR YOURSELF! TAKE… Have your car checked at Cedar Point Tire so you stay safe while traveling. Tire condition, under-hood check including belts, hoses, and fluid levels and condition are all important items to check. If you're here on vacation, don't let car troubles ruin your trip home. We handle flat repair, breakdowns, as well as full auto service and repair. All work done here has a 12-month, 12,000-mile nationwide warranty. We'll get you back to to having fun as quickly as possible. cedarpointtire.com Must present coupon at time of purchase. Offer may not be combined. Excludes tires. Coupon has no cash value. Expires 7/15/2022.
5516 HIGHWAY 24 • BOGUE • 252-393-1722 coastalmulch.com • coastalmulch@yahoo.com Celebrating 12 years in business. Family owned. Service oriented. Cypress Mulch • Topsoil Decorative Stones DrivewayFlagstoneGravel Pine Straw • Palm Trees Installation Services WE DELIVER
IF YOU CAN DREAM IT, WE CAN BUILD IT Are you looking for a coastal-style luxury waterfront community to call home? Brice's Creek Harbour might be the perfect place for you… Brice's Creek Harbour is a waterfront community with easy access to the Intracoastal Waterway—only minutes from downtown historic New Bern by boat or car. There are over 20 lots currently listed. D&E Developments BRICE'S CREEK HARBOUR PREFERRED BUILDER b The home of coastal luxury, with many diverse real estate offerings b Building plans available b High-elevation waterfront and off-waterfront lots available b Easily navigable access to the Trent and Neuse Rivers, as well as the ICW b Only minutes from historic downtown New Bern by boat or car b Waterfront common areas for property owners and guests b Kayak launch b Only a 35-minute commute to MCAS Cherry Point DEDEVELOPMENTS.COM 2409 Grace Avenue | New Bern 252.638.8223EXT.1 Brice'sCreekHarbour Brice'sCreekHarbour BRICESCREEKHARBOUR.COM HOME of COASTAL LUXURY D&E Black River Realty LLC Black River
THE ISLAND CHURCH
WHEN LIFE IS HARD…
If you haven't considered Jesus, why not ask Him to become part of your life today? Discover the hope of the world that brings peace amid the trouble of the day we live in. €
If you're so focused on what's in front of you and what the world is bringing, you will be swallowed up in trouble. If your hope is in the material things of life alone, then you will find yourself clinging to things that will always leave you wanting.
G
The apostle Paul says it best in Philippians 3:8: "Nothing is as wonderful as knowing Christ Jesus my Lord. I have given up everything else and count it all as garbage. All I want is Christ…" Yes, this world is in chaos, but that doesn't mean you have to be. It may appear that everything might be falling apart around you, but Jesus gives peace to every matter because He is greater than the world's troubles.
What was it that Jesus told His disciples so that they might have peace? Jesus told His disciples there was a time coming when they would be with Him no more. They would be weeping and mourning, but their grieving would turn to joy. He told them they would see Him again and no one could take their joy from them. They had something to look forward to that was beyond the here and now. They were given a hope that was eternal.
Something I could never lose. When salvation in Christ was found, I had something that was mine for all eternity. Even though my circumstances may have not change, my heart and mind have changed because of Jesus.
34 CAROLINA SALT ISSUE NO. 1 | 2022 » CarolinaSalt.com
I am thankful despite the circumstances of this life, I have a hope that carries me from day to day. I am thankful that because of Jesus I have hope for the future. My hope is not based on what this world offers, but on the peace I have in Jesus. Jesus said this in John 10:10: "The thief comes only to steal and kill and destroy. I came that they may have life and have it abundantly."
A MOMENT OF REFLECTION PAUL ORTIZ
Paul Ortiz is a follower of Jesus Christ, not religion. A husband and father, he is pastor of The Island Church in Emerald Isle. Reach him at paul@TheIslandChurchEI.org eez, things are tough right now. Coming off the last couple of years, it just seems we can't get a break. We go from one crisis to the next. Going from one season of difficulty to another can take its toll mentally, emotionally, and even physically. Just when you begin to think maybe things are settling down, we now have record inflation, high gas prices, uncertainty in our country and a world that is in chaos.
PASTOR PAUL ORTIZ
AN ISLAND CHURCH PERSPECTIVE
Years ago, I remember when my focus was on what I had achieved and earned. I had worked hard up the corporate ladder. I was doing rather well. The more I gained, the tighter I held on to keep it all. Worse yet, the more I had, the greater the fear I had of losing it. I think that is how so many people feel with their temporary security of things. The security only lasts if you have the thing that makes you feel secure.We all know that in this life, things will come and go. When I did come to a place where I nearly lost everything years ago, I felt hopeless. What was I going to do? When I discovered and took hold of Christ, I had found something that was eternal.
Again, if this is all we have to look forward to, it would be natural to feel hopeless. While we must deal with the reality of the world we are living in, we can live with a hope that has been given to us that is eternal. Jesus our Lord said in John 16:33, "I have told you these things, so that in me you may have peace. In this world you will have trouble. But take heart! I have overcome the world."
If this is all what we have to look forward to, it would be no surprise to be overwhelmed with feelings of dread and hopelessness. For crying out loud, I filled my tank yesterday on the way home from being out of town and I nearly fell over because of the almost $100 bill. A visit to the grocery store is just as shocking. Three bags of groceries now run about $80 versus $30 a year ago. Turn on the news and we are facing a world that seems to be falling apart.
The PADI Advanced Open Water (AOW) class gives divers an opportunity to get experience in five different areas. The required dives are deep diving and underwater navigation. In addition, divers can get experience in wreck diving, search and recovery and drift diving. Some divers take more ConEd classes by taking specialty classes like deep, wreck or enriched air (Nitrox). Others decide to continue their education by taking the rescue class.
DISCOVERY DIVING LEE MOORE DIVING OUR COAST UNDERWATER IN SPRING
SERVICEBOATSLIPSDRYOFFICIALCITATIONWEIGHSTATION
Continuing Education (ConEd) is a requirement in some professions, such as firefighters, EMTs, and pharmacists, but is optional in scuba diving. Only those divers who want to improve their skills and knowledge decide to take classes past Open Water, the beginner's class.
ETHANOL-WILDLIFECAROLINANORTHSERVICEAGENTFREEGASATTHEDOCKS
The most complete bait & tackle marina on the East Coast. Extensive boat storage and a friendly staff make Dudley's a one-stop shop for all your boating needs.
HIGHWAY 24 EAST • SWANSBORO • 252-393-2204 • DUDLEYSMARINANC.COM 200 WET &
Some divers have poor navigational skills and cannot find their exit point. The Rescue Class teaches you different search patterns to locate missing divers. If a missing diver is unresponsive when found, you are taught how to bring them to the surface. Divers can also be found unresponsive on the surface. Another skill you learn is how to get an unresponsive diver to shore or a boat while giving them rescue breaths and removing their gear. Once you get them to shore, you have to get them on the beach. You learn different exits to get a diver out of the water. These skills can be performed from shore or from a boat. After practicing all of these skills, the students will go through two scenarios. They are given limited information and the students have to use the skills they learned in the course to solo the scenario. When all of the water skills are completed, the final exam is completed, and the knowledge reviews from the manual are turned in, the students will earn their PADI Rescue Diver certification. When you are diving with a buddy, you have to consider if you can effectively rescue them if they get into trouble. You also have to know that your buddy could save you if you got into trouble. To learn more about the Rescue Class or any other classes, contact Discovery Diving at 252-728-2265, dive@discoverydiving.com, or like us on Facebook to see what classes we have coming up in the near future. €
WHAT'S
The first water session begins with self rescue. The skills required for self rescue have been learned in the Open Water Class, so it's basically review, along with tired diver tow. The first new skill that is learned is how to manage a panicked diver on the surface. Sometimes an emergency occurs while underwater. You learn how to calm a distressed diver and how to bring them to the surface. Being able to navigate underwater is an important skill that is introduced in Open Water and is practiced in depth in Advanced Open Water class.
JOIN DISCOVERY CONTACT Discovery Diving at 252-728-2265 or visit them on Facebook to see what classes and events are coming up. You can also visit them online at discoverydiving.com.
JOIN ECARA ECARA works to continue sinking ships to create artificial reefs here in North Carolina, but their resources are limited. To get involved, carolinareef.org.visit
Rescue class is a challenging and rewarding class that needs to be experienced under a variety of conditions to get the true understanding that anything can happen at any time. The rescue class begins with a classroom session that gives the students an overview of the class and introduces them to the 10 new skills that will be performed during the class.
A few of the first species to make their appearance in April will be sea mullet (southern kingfish), bluefish and grey trout. All will stage up in great numbers around our inlets, Intracoastal Waterway and deep connecting channels. Anglers need minimal bait and tackle to effectively target these fish—₁⁄₁₆-oz. double spec rigs with an added 1 to 2-oz. bell weight tipped with shrimp-flavored fish bites or fresh shrimp will be the go-to rig to catch all three species. Anglers should either drift or anchor with this rig on the bottom until a strike occurs. In the deepest inlets with very strong currents, anglers will have more success fishing both sides of the slack tide, which will allow the rigs to maintain bottom contact. One to 1.5-oz. metal jigs such as a sting silver jigged along the bottom while drifting can also be very productive.
NEARSHORE OCEAN
CarolinaSalt.com » ISSUE NO. 1 | 2022 CAROLINA SALT 37
Bonito, on the other hand, have very prominent, sharp teeth like Spanish and king mackerel. While false albacore aren't very good table fare with their dark red, blood-soaked flesh, bonito have a light-pink colored flesh and are even considered sushi grade.
FISH'N 4 LIFE CAPTAIN JEFF CRONK leads fishing and nature charters on the Crystal Coast. To get out on the water with him, call 910-325-8194. You can also visit him online at nccharterfishing.com. youtube.com/user/carolinafishingtv
CAPTAIN CRONK UP
lthough spring fishing kicks off in March, by April the coastal internal water temperatures really start to climb, and that triggers many species to start moving back into our sounds and rivers with a voracious appetite! Anglers can find some serious inshore (sounds and rivers) and nearshore (ocean within 5 miles of the coast) action!
Two of the prime species to both sight cast and troll for in April will be false albacore and bonito. Although these two species look very similar, the easiest way for anglers to tell the difference is by their teeth. False albacore have very fine, almost bristly teeth that can do almost no harm if your finger slid into their mouth.
APRIL: A FISHY BEGINNING
A HOOKED UP LOOK AT WHAT'S BITING IN SPRING
JEFF
While the inshore waters will be producing very well during spring, anglers shouldn't overlook the nearshore ocean waters. The average small bay boat (under 24 feet) can find plenty of action within 5 miles of the inlets and beaches beginning in April.
HOOKED
INSHORE FISHING
A
FISHING REPORT
Speckled trout and redfish that have wintered out will make their way back through the inlets and into the sounds and lower rivers throughout spring. Although anglers will catch redfish and speckled trout in a few locations around the inlets, they will tend to show up in better numbers in the shallower waters of the sounds and rivers. The larger speckled trout will be getting ready for their spring spawn. They'll stage up around structure such as large grass flats, shelly bottoms and oyster beds. Anglers that find these types of structure with nearby creeks will have a better chance of locating these big trout as these creeks often provide bait that is moving back out into the main bodies of water. Some of my favorite spring baits for speckled trout include top-water baits, suspending hard baits and imitation shrimp under popping corks. My favorite top-water bait is Berkley's J-Walker 100 in the colors bone and CJ Shad. These baits are designed for saltwater use with components that won't rust and offer the lightweight presentation that doesn't spook shallow-water trophy trout. If I'm looking for the perfect suspending bait I usually switch to Mirrolure's MR17 or MR27. While the MR27 is slightly larger at 3₁⁄₈", both baits have a very slow sink rate and can be suspended easily while fished in depths of 2 feet or less without hanging sea grass and shells. Lastly, a Bett's Perfect Sinker shrimp is a deadly combo for the shallows, especially when fished 1 to 2 feet under a popping cork. Although redfish will often be found in some of the same areas as the trout, they commonly cruise tight to the shorelines and oyster beds where they will be searching for shrimp and crabs in that structure. Reds will also stage up around creek mouths along the sounds and rivers where warm water and bait is often moving in and out. Mirrolure's Top Dog is an excellent topwater bait for redfish as it makes a big surface disturbance which reds will hunt down. Berkley Gulp Shrimp fished on a light jig head with or without a popping cork, will be the most effective method of targeting reds with artificial baits during spring. Several other species that can be found congregating together during the spring will be sheepshead and black drum. They usually settle in with good numbers by May each season and first show up around deep-water structure like rock piles and bridge or dock pylons. Using live fiddler crabs, live shrimp or fresh sand fleas and fishing around the pylons will produce both sheepshead and black drum strikes. The sheepshead will utilize the entire water column, feeding on mussels, barnacles, crabs and shrimp up and down the pylons while the black drum typically remain on the bottom, feeding on the same crustaceans. There are two rigs I like when focusing on these fisheries. The simplest is a ½ to 1½-oz. Bottom Sweeper Jig which is a very short-shanked, stout jig head. This jig can be suspended at different depths against the pylon or directly on the bottom while gently lifting it to allow the current to sweep it along. The second rig is a modified Carolina rig with a ½ to 2-oz. egg weight resting inline against a bead on 3 feet of 30–50-lb. fluorocarbon with a swivel at the top and a 1/0 to 2/0 short shank, stout hook at the bottom. In both cases, I tip the hook with either a fiddler crab, live shrimp or sand flea. Strikes are often subtle and it's important for the angler to stare at the tip of the rod as you can often see the subtle strikes even before you feel them.
Anglers should focus their efforts around the inlet tide lines, artificial reefs and hard bottom areas. Locating bait is key to finding these fish. Small white terns hovering just above the water or pelicans and gannets diving are definite signs of bait, such as glass minnows and menhaden, which means the target species is probably near-by. Trolling clarkspoons as well as 3 to 5" deep-diving lures will produce strikes from both species and can help locate feeding fish when the birds aren't showing up. When these fish begin feeding on the surface, I like to switch to a Bett's ¼-oz. double speck rig or a 1 to 2-oz. metal bait such as a Big Nic Spanish Candy in Pink or Green. In both cases, I like to let the bait sink for a few seconds and then "rip and reel" the bait at a high speed until I feel that vicious strike. The fight produced by these little tunas is incredible, especially on medium 15-lb. test spinning tackle. As we move into May, Spanish mackerel will show up, followed by king mackerel along these same nearshore areas and can be targeted with the same baits as well as light lining small live finger mullet and menhaden. €
FISH Sustainable local seafood utilizing modern cooking techniques. From local boats to our table–prepared with a Southern flair. PRIME Prime certified Angus® beef. Aged up to 36 days in-house for maximum flavor, and simply prepared, showcasing the best of American ranchers. RAW Special techniques in preparing seafood and beef ensure food safety and maximum flavor and texture. Best Sunset on the Island // Bar Menu // Drink Specials 8920 crew drive // emerald isle // 252.424.8400 A ROOFTOP caribsearestaurant.comEXPERIENCE