Understanding what types of cannabis biomass is good for different types of solvent-based extraction and the pros and cons of each, is key. In this article we focus on ethanol and BHO but we will also address CO2.
VOLUME 4 ISSUE 4 SEPTEMBER 2022 TECHCANNABIS
When considering a packaging provider you want to make sure they use the best-in-class software and design tools available, and provide a variety of creative design and packaging solutions that help producers maximize their potential.
IN THIS ISSUE OF CANNABIS PROSPECT MAGAZINE WE LOOK AT BIG DATA, ARTIFICIAL INTELLIGENCE AS WELL AS CONSUMER INSIGHTS FROM THE BRIGHTFIELD GROUP ProspectCannabisMagazineSolvent-basedExtraction
Learning from Legacy Purchases made by legacy retailers are very different than how they are today. Here are steps for licensed retailers to create the amazing sense of community legacy retailers had by utilizing old sales tactics. Compliant Packaging
REGULARS
September 2022 | Cannabis Prospect Magazine 3 Table of Contents/September 2022 Highdeal Solutions Unit 119 – 19055 Airport Way, Pitt Meadows, BC, Canada, V3Y 0G4 P: 604.457.3325 E: sayhigh@highdeal.ca A SINGLE-SOURCE SOLUTION FOR CANNABIS PRODUCERS, PROCESSORS AND EXTRACTORS www.highdeal.ca We have you covered. 3D Product Graphics BrandPackagingDevelopmentDesignLabelDesign DESIGN SERVICES GS1 Image Services Sales NNCPAmendmentsSubmissionsPackagingReview COMPLIANCE Secure Cannabis Transport Complete National Network InternationalDedicatedCapabilitiesService LOGISTICS Eco-Friendly Options Sourcing & Logistics InnovativeCustomizationSolutions CANNABIS PACKAGING CannabisDesignPackagingServicesComplianceLogistics Proudly Canadian Owned and Operated ON THE COVER
MAXIMIZE REVENUESFERMATA PROFILE CONSUMER INSIGHTSBIG DATA 4 From the Editor 6 Events 8 News 20 Product Showcase 36 Appointments 42 Provincial Updates 44 Product Showcase 46 List of Advertisers 3414 30162610 35
Operating a cannabis store in On tario is arguably one of the most challenging businesses to be in, especially with store saturation, rising inflation, and low margins. Here are a few strategies that can lead your retail business to generate additional revenue. Cannabis growers not only have ages of cultivation knowledge at their fingertips, but they can now take advantage of capable and reliable artificial intelligence (AI) partners able to identify issues as the crop grows. What's better – cannabis flower or infused foods? There are arguments for both sides. Let's dig into the data to understand flower and edibles market potential, current consumers and product trends.
It is estimated that Big Data generates $3 trillion (with a T!) across just seven industries yearly. If cannabis executives want to make the most of the industry's potential, they must learn about how Big Data can work for them.
Purchases made by legacy retailers are very different than how they are today. Here are steps for licensed retailers to create the amazing sense of community legacy retailers had by utilizing old sales tactics.
The pairing of both butane hash oil (BHO), otherwise known as hydrocarbon, and ethanol mitigates the risk of market fluctuations, and allows producers to make the most of high-end and lower-end biomass, depending on what's currently available and cost effective. When considering a packaging provider, you want to make sure they use the best-in-class software and design tools available, and provide a variety of creative design and packaging solutions that help producers maximize their potential.
FOLLOW
But Different
asking?Freezies.InlateJune,
Stay all the latest cannabis news by joining Cannabis Prospect Magazine on social media. Follow us on Twitter and Instagram @cannabispromag or sign up for our Daily News Alerts http://eepurl.com/gdjKUPat US
And given that elimination of the 'illicit' cannabis market is one of the main pillars of The Cannabis Act itself, one has to ask at what point theses laws are in the name of consumer safety and at what point are they unfairly penalizing LPs and processors as a result.
up to date on
As I've said before, the roundabout argument towards seemingly arbitrary (and similar) cases as those with New Leaf Canada usually comes down to the question this notion of what is 'illicit' when it comes to cannabis edibles. At this point, I feel like I'm beating a dead horse. For licensed producers and processors regulatory plans include changing the THC limit on edibles from 10 mg of THC to 100 mg per package of THC. But in terms of the 'illicit' market, regulatory agencies like Health Canada (among others) need to understand, with respect to illicit measurement and reporting, there really is no way to accurately measure the size of the 'illicit' market, and its reliance on a flawed survey and questions being asked is being replicated by provinces across Canada.
ONLINE LETTER TO THE EDITOR
During the course of my quotidian duties, I get sent to me thousands of press releases each year, hundreds of pitches for stories as well as any general news items that come through the cannabis pipeline but one story in July struck a particular chord with me, and received a lot of attention online. It was an article published in Stratcann and, while the backstory is a bit lengthy, I want to make sure I cover all of the bases because it exemplifies a lot of the bureaucratic nonsense of the Canadian cannabis industry. So what's this issue concern you might be
4 Cannabis Prospect Magazine | September 2022
"Health Canada's stance, overall," explains Bouabane in the article, "was about the shape of the Chill Pop, the fact it was a rectangle. And they called out a specific flavour, Blue Raspberry. So they claimed that that combination of factors made it too appealing to children."
By David Halpert
@cannabispromag President / CEO, Straight Dope Media Inc.
Samuel Bouabane, the QAP at Ontario cannabis producer New Leaf Canada, received an email from Health Canada, followed up by a phone call, informing him five months after it issued its new product notification (NNCP) that the product shape, name and flavour was considered appealing to children and would not be allowed. According to Bouabane this came just one day prior to its planned release to the OCS.
The email/phone call also implied that it could receive a product recall citing contaimination issues if the products were to go to cannabis store shelves.What's particularly worrisome about this case is how arbitrary it is, in the sense that Bouabane cites two other forms of infused "freezie" style treats, including one with the same flavour, being sold in BC, Alberta, Saskatchewan, Manitoba, New Brunswick and PEI.
To say that the laws surrounding cannabis consumeables, specifically edibles and beverages, are continuously evolving is an understatement, but it's also equally apt to say that they are also in a state of flux, not uncommon for any nascaent industry as time goes on.
Same
Canadian Cannabis Retail Infrastructuresales@getgreenline.co | 866 845 6931 Stay ahead of the competition andProvincesterritories transactionsMonthly Canadianretailers Integrationpartners responseSupporttimes Greenline Capital loans given 20+ 2 min $2.2M 7 ControlEasy to start getgreenline.co $80M+ 800+ FundingEfficiency • Save data entry time with our provincial product catalogues. • Bulk upload your purchase orders, and generate compliance reports with ease. Expanding your empire? • Access up to CAD $500,000 in funding via Greenline Capital. • Compatible with your existing hardware including iOS, Android, and web. • Data migration and training with a dedicated onboarding team gets you started properly. • Control everything in your business. • Have full visibility into your inventory, control employee access, and see who made changes.
6 Cannabis Prospect Magazine | September 2022 To submit an event for inclusion in the Cannabis Prospect Magazine calendar, email media@cannabisproonline.com Publisher and Editorial Director David Halpert Vice President, Marketing Director Cliff Persaud Account Representative Michael Spencer Cannabis Prospect Magazine is published six times a year by Straight Dope Media Inc., 44 Valleywoods Road, Unit 1802, Toronto Ontario M3A 2R6 Canada ADVERTISING For advertising rates or inquiries please email sales@cannabisproonline.com CANNABIS PROSPECT MAGAZINE VOL. 4, ISSUE 4 SUBSCRIPTION SERVICES For subscription services visit www.cannabisproonline.com or email david@cannabisproonline.com. For change of address, please include the old address and new address, along with an address label from a recent issue, if possible. If an address is not updated when the magazine is mailed, we are not responsible for delivery of your magazine. If the Post Office alerts us that your magazine is undeliverable, we will suspend our subscription until a correct address is received. EDITORIAL For editorial submission requests or article ideas please media@cannabisproonline.comemail Cannabis Prospect Magazine assumes no responsibility for any claims or representations contained in the magazine or in any advertisement. All materials contained are for educational purposes and intended for the legal marijuana business. Cannabis Prospect does not encourage the illegal use of any of the products contained within. ISSN 2562-1033. CANADIAN PUBLICATIONS MAIL PRODUCT AND SALES AGREEMENT NO. 43596516 Cannabis Prospect Magazine September 12-14, 2022 Grow-Up Conference & Expo Scotia Bank Conference Centre Niagara Falls, http://growupconference.comON September 29, 2022 Cannabis 360 Conference (Virtual) https://www.aaps.ca/cannabis-360conference October 3-4, 2022 The Global Cannabis Executive Summit InterContinental Toronto Centre Toronto, https://canexecsummit.com/ON October 17-18, 2022 Grass on the Hill Andaz Ottawa ByWard Market Ottawa, ON https://cannabis-council.ca/goth-october October 19-20, 2022 Security Canada Central 2022 Toronto Congress Centre Toronto, https://securitycanada.com/ON October 19-22, 2022 MJBizCon Las Vegas Convention Center Las Vegas, www.mjbizcon.comNV CONFERENCES & EVENTS
EVOLVE YOUR PACKAGING For nearly a decade, our 2Can™ with N2 Nitro Inside™ patented packaging innovation has become the go-to premium solution for craft cannabis brands and single state cultivators to some of the largest multi-state operators (MSOs) in North America. We started as innovators, we continue to innovate and now we're pushing the cannabis ecosystem to evolve as the industry does. N2 Packaging Systems LLC © 2013-2022. All rights reserved. n2pack.com
8 Cannabis Prospect Magazine | September 2022
Decibel Announces International Expansion and IMC-GAP Certification
Leafly Launches Unique Data-Sharing Program to Advance Cannabis Research Leafly Holdings, Inc., an online cannabis discovery marketplace and resource for cannabis consumers, announced a new program
The Flowr Corporation Reduces 40% of Workforce & Flowr Forest Facility
Hexo to Cut 450 Jobs to its Current Workforce
Currently, the Brands are being sold in various provinces across Canada. Prior to the Acquisition, Ayurcann was the supplier of choice for the input materials required to produce products sold under the Brands.
Decibel Cannabis Company Inc., a premium cannabis producer, has received its certification to export its cannabis products internationally.
"This is a very important milestone for the outlook of the Company as this certification unlocks untapped markets for Decibel. The opportunity allows the Company to provide its high-quality craft cannabis products internationally, while also setting the stage for the Decibel brands to develop international recognition and additional consumer exposure," said Paul Wilson, Chief Executive Officer. This IMC-G.A.P certification enables Decibel new international sales channels in Israel and anticipated initial international export to occur in the second half of 2022.
Shimadzu Scientific Instruments (SSI) announced the next phase in its planned expansion with the procurement of additional facilities at its headquarters in Columbia, Maryland. The purchase of a new two-story building has been finalized, bringing the campus to a total of three separate properties. The new building will be used by managerial and operational staff. The original buildings will house extended and enhanced lab space—including the Innovation Center and the Applications Development Center—along with the marketing department, warehouse and more. This new division of space will streamline processes and make the workplace far more productive. The expansion will also allow SSI to relocate its Mid-Atlantic regional office to its original place at headquarters. Renovations are currently underway. The company plans to transition the workforce into the new buildings by the end of summer 2022.
HYTN Secures Cannabis Cultivation Licence to Elevate the Quality of its Cannabis Inputs HYTN Innovations Inc. announces that its wholly owned subsidiary, HYTN Cannabis Inc., has received a license amendment from Health Canada allowing for the cultivation of cannabis. This Licence Amendment further strengthens HYTN's regulatory approvals, which include a Standard Processing Licence, a Research Licence and an Amendment for Sale of Cannabis to provincially and territorially authorized retailers. "Controlling cannabis cultivars, as well as subsequent cultivation, curing and processing, is foundational to elevating the cannabis experience for our consumers," noted Elliot McKerr, HYTN Chief Executive Officer. "Securing a cultivation licence allows us to build our tissue culture program in our Kelowna facility. We see this as core to entrenching HYTN as a leader of cannabis innovation and ensuring superior and elevated cannabis experiences every time a consumer chooses the HYTN brand."
The 'Joints' brand offers market leading high potency CBD oils products. The 'Hustle & Shake' brand focuses on the true to flower cannabis experience with high potency vapes.
As a condition of the Acquisition, Tetra Oils Inc. (Tetra) entered into a support and voting agreement with respect to the Consideration Shares received by Tetra in connection with the Acquisition. Pursuant to the Voting Agreement, the Company will provide written notice to Tetra on how the Considerations Shares must be voted. The Voting Agreement will automatically terminate two years after the date of the closing of the Acquisition.
Ayurcann Acquires 'Joints' and 'Hustle & Shake' Brands Through Acquistion of Joints and Hustle & Shake Inc. Ayurcann Holdings Corp., an established cannabis extraction and manufacturing company, entered into a share purchase agreement (Share Purchase Agreement), pursuant to which the Company will acquire 100% of Joints and Hustle & Shake Inc. for $5,500,000 (the "Acquisition"). Joints and Hustle holds assets comprising the 'Joints' and 'Hustle and Shake' brands (the "Brands").
Shimadzu Scientific Instruments Extends HQ Campus With Building Acquisition
Despite having the largest segment of market share in Canada, Quebec-based Hexo Corp. announced it will be laying off 450 people after revenue fell 14% in Q3 from the previous quarter, per BNN Bloomberg. By the numbers, revenue was up 101% at $45.6 million compared with a year earlier, while losses reached $146.6 million, including an $83.1 million impairment charge associated with the closure of its Belleville, Ont. facility. The company lost another $14.6 million in an inventory write-down and layoffs and cost cuts will save an estimated $30.6 million. Following the report on Wednesday, shares were at their lowest ever. Meanwhile, Tilray announced that it will be acquiring Hexo's senior secured convertible notes at a lower price than previously announced.
NEWS
The Flowr Corporation announced the completion of a significant corporate headcount reduction, resulting in more than $4M in cost savings per year as well as an agreement to sell a non-core asset for aggregate gross proceeds of $3.4M. The Company has completed a headcount reduction necessary in order to flatten its organizational structure and rightsize SG&A with revenue. The Company has eliminated 40% of its workforce, largely in senior and middle management, resulting in an anticipated annual savings of more than $4M. The Company has also entered into an agreement for the sale of 17 acres of agricultural property located adjacent to its primary facility known as "Flowr Forest" for aggregate gross proceeds of $3.4M. Flowr Forest is not core to the Company's operations and the proceeds of the sale will provide the Company with increased operating capital. Closing of the sale is anticipated for midAugust and is subject to certain conditions, including the completion of a satisfactory due diligence review by the purchaser.
Leafly's cannabis data library includes tens of thousands of cannabinoid and terpene strain profiles from the Leafly-Certified Labs Program, subjective strain effects from consumer reviews, and cannabis popularity metrics. This data does not include identifiable customer information and is curated to be of the most use to academic researchers that study the various scientific compounds of cannabis. For more information on the Leafly + University cannabis research program, visit: www.leafly. com/research.
•
•
Entourage Expands Medical Offerings with Launch of New Services and Products Entourage Health Corp., a Canadian producer and distributor of award-winning cannabis products, announced the expansion of its Starseed Medicinal offerings and services as it partners with HelloMD, a leading online cannabis telehealth company, to expand patient access to experienced and knowledgeable healthcare practitioners across Canada. With its Starseed patient base growing more than 50% since merging under the Entourage family in late 2019, the company has expanded partnerships with unions, employers, insurers and benefit providers, which have seen a surge in patient registrations. Additionally, Starseed debuted a first-of-its-kind digital Patient Treatment Plan as a set of core offerings available to registered patients looking for tailored products along with practical dosing guidelines based on recommendations from a health care practitioner. With the launch, Starseed is the first known provider to offer standardized dosing regimens that could be used as alternate approaches to therapy for various indications including those relating to the pain triad (chronic pain, sleep and emotional distress), opioid displacement, and mental health support.
EVENT FEATURES •
A virtual conference that can be accessed anywhere in the world website for full speaker lineup, program, and schedule:
Cannabis 360 Returns for Its 2nd Annual One-day Virtual Event Takes Place on September 29th
https://canna360.ca/events/2022-conference/ Have a news release? Send it to us. Forward to media@cannabisproonline.com
Heritage Cannabis Announces the Launch of Heritage Helps Highlighting its Commitment to Corporate Social Responsibility Heritage Cannabis Holdings Corp. announced the launch of Heritage Helps, a new program embraced by management, employees and stakeholders that will be introduced throughout 2022. Heritage Helps is a multi-faceted program that combines initiatives that support the environment and communities in which it operates. Heritage is committed to being as environmentally sensitive as possible while remaining competitive in the market in both product quality and the pricing to which its customers have become accustomed. The Company's first initiative is to convert all packaging for its Pura Vida brand to the most environmentally friendly packaging feasible. At the heart of Pura Vida is simplicity and thankfulness with no negative vibes. To broaden this sentiment to its environmental footprint, going forward Pura Vida's packaging will include the use of paper-based, recyclable and/or biodegradable bags and tubes. With a more environmentally sustainable focus, the Pura Vida brand will better reflect its underlying meaning. Additionally, this summer Heritage will be announcing a partnership with an organization that is focused on people in need. Whether the needs are related to clothing, food, jobs, health, services or accessible cannabis. The partner organization is planning to expand across Canada and be nationally recognized as a resource for the under-served, and Heritage Helps will be there in support of these efforts, connecting with the community.
"We have spent over a year transitioning Heritage to a true brands company, and now with a solid foundation we are in a position to give back both environmentally and through social programs," said David Schwede, CEO of Heritage.
Visit our
Based on Scientific Cannabis Effect Research Craft cannabis brand, Collective Project, is partnering with Hamilton-based neurotechnology pioneers, Zentrela Inc, for a six-month program to educate Ontario consumers on the effects created by its industry-leading Blood Orange, Yuzu & Vanilla Sparkling Juice. The Cannabis Act has established strict parameters for brands to communicate product effects. By partnering with Zentrela Inc., Collective Project will be able to provide cannabis retailers and consumers objective, scientific effect data for the Blood Orange beverage. The goal of the partnership is to educate consumers on the effects created by this leading cannabis beverage and enable them to make informed purchase decisions. Collective Project has selected its Blood Orange, Yuzu & Vanilla Sparkling Juice, which has 10mgs of THC and 10mgs of CBD. This SKU has been the top-selling cannabis beverage at the Ontario Cannabis Store for five months running. The education program consists of publishing comprehensive study results online in a consumer-friendly format. Participating retailers in the initial phase of the program include The Niagara Herbalist, The Gym Cannabis and Queen George Cannabis.
•
Collective Project Partners with Neurotechnology Pioneers, Zentrela Inc. on an Innovative Education Program
Networking opportunity with industry professionals and experts Technical knowledge from industry leaders and regulatory specialists
The Cannabis 360 Conference brings together industry professionals and experts to provide education and actionable insights on a wide range of topics related to the cannabis industry and psychedelic space. All participants will have the opportunity to attend panel discussions and listen to industry leaders discussing the obstacles and opportunities in these exciting markets. Our panelists will provide actionable takeaways for attendees, whether you are new to cannabis and looking to enter the industry, to an established business searching for growth opportunities within the space. September 29th, 2022 | TIME: 9AM – 5PM EST
DATE:
September 2022 | Cannabis Prospect Magazine 9 that allows accredited cannabis researchers to supplement their work with a large cannabis dataset that would otherwise not be available.
In-depth discussions covering key aspects of the cannabis industry
For most producers of cannabis extracts, one method of extraction is no longer enough to succeed in a compet itive marketplace. At Luna Technologies, we firmly be lieve in what we call The Lab of the Future: the pairing of both butane hash-oil (BHO), otherwise known as hydrocar bon, and Ethanol, which provides complementary products, mitigates the risk of market fluctuations, and—perhaps most importantly—allows producers to make the most of high-end and lower-end biomass, depending on what's currently avail able and cost Unfortunately,effective.many processors still don't understand the interplay between extraction methods and the quality and characteristics of the plant. Certain solvents might waste the top-shelf attributes of high-quality flower, just as low-quality biomass can degrade the end-product of a carefully executed extraction. By choosing the wrong extraction method that may waste the cannabinoid and terpene profiles of the biomass, one risks inefficiency and lower profit margins. In the Lab of the Future, there's a place for both the full-spectrum extractions offered by BHO and the high er-yielding ethanol process. By understanding each method's strengths and weaknesses, and emphasizing the selection, storage and handling of biomass, producers can maximize value for both their business and their customers.
10 Cannabis Prospect Magazine | September 2022
Not all biomass is created equal, and producers have a range of options to choose from. Each has its advantages and disadvantages, and understanding them is critical to a successful business. Biomass Subtypes Biomass typically comes in three forms: Nugs, Full Plant and Trim. Nugs are comparable to the trimmed buds sold for smokable flower. It has the highest density of cannabi noids and terpenes and thus translates to the richest and highest-quality extracts. Of course, it's also the most expen
CHOOSING YOUR EXTRACTION METHOD
EXTRACTION
By Jack Naito, co-founder and president, Luna Technologies
In contrast, BHO is ideal for high-quality and strain-spe cific starting materials. It allows for a full-spectrum expe rience that amplifies the effects of the final products be cause the terpenes and cannabinoids are both preserved, which produces what's known as "the entourage effect."
For solvent-based extraction, BHO and ethanol have emerged as the best methods to process most all types of cannabis biomass from high-quality single-strain nugs to trim
Ethanol is ideal for low-grade biomass and trim because it pro duces the highest volume at the lowest operating cost. The biggest downside is that it strips away many minor cannabi noids and terpenes, which makes for a slightly less potent and flavourful product. However, ethanol extractions allow pro ducers to get more from less starting material and at scale. In these big batches, strain specifics are less crucial, and even aged or improperly stored biomass has value. Ethanol has a high throughput and can run more daily weight than other ex traction methods when producing a commodity product like distillate.
MAXIMIZE PROFITABILITY THROUGH BHO AND ETHANOL EXTRACTION
While ethanol can handle more weight per day, BHO can produce a range of concentrates at various consisten cies. And similar to ethanol, it also allows for extra filtration of impurities and can remediate the extract's color to satisfy consumerComparedpreferences.withother methods—such as solventless extraction or CO2—BHO and ethanol come with consistent quality, cost benefits and typically high ROI. Solventless ex traction is extremely challenging to scale commercially due to its labour-intensive production and the fact that only the top 10 percent of all biomass is suitable for use (anything less leaves behind too many fats, waxes and impurities). CO2, likewise, has an exceptionally low throughput and much higher capital costs. They also tend to be less potent and flavourful, even when they're made from high-quality flower.
CHOOSING YOUR BIOMASS
While BHO is typically lower throughput than ethanol ex traction, it can make up for it with higher margins on the fin ished product via live-resin vape cartridges or dabbables.
SAVE UP TOENERGYwithSolutionAirGRW* Dehumidification Blower Hot Gas Reheat Precision Control. Water Recapture Capable. Built to Last. Fail-Safe Operation. Contaminant Prevention. INCREASED YIELD, LOWER OPERATING COSTS Contact us today at info@solutionairgroup.com TM *Compared with traditional HVAC equipment Scan for more info on the GRW $33,500PotentialSavingsperyear $14,000 10,000 CFM unit $7,000 $12,500
Jack Naito is the Co-founder and President at Luna Technologies.
FEATURE
sive. Full Plant maximizes the full-yield potential of hemp or cannabis (though it's essential to remove as much non-viable plant matter—such as water leaves—as possi ble, as it can negatively affect the extract's quality). It re quires less labour prior to processing, and thus comes at a lower price point. Trim is what's leftover when buds are cleaned up for sale as flower, but the remaining biomass still contains a significant amount of trichomes, which are rich in cannabinoids and terpenes. When properly han dled, it can create quality extracts at a low price.
Fresh Frozen versus Cured Fresh Frozen biomass is immediately frozen and stored after harvest to preserve trichomes, which in turn pre serve cannabinoids and terpenes; it typically has 30-40% more terpenes than cured biomass, and is generally con sidered the freshest and highest quality. It's cost-efficient and easier for cultivators to produce because it requires less time to harvest and space for drying and curing. Cured biomass is dried and stored, ideally by hanging the plants in a climate-controlled environment for up to 30 days. While the drying process can diminish the levels of terpenes, the final product has 80% less water weight than fresh frozen, which allows for producers to process more weight at faster speeds.
How biomass is handled and stored—from the moment it's harvested to the second it's ready for processing— can make all the difference. Properly maintaining bio mass translates to higher yields, less time spent purifying in post-processing, and a more desirable product. Expo sure to atmospheric conditions, such as light, oxygen and heat, can put cannabinoids and terpenes at risk. Some cultivators, for example, are hyper-focused on preserving flowers, but don't think twice about properly storing and preserving trim. This is why it's crucial to have a clear un derstanding of a cultivator's practices.
Strains Market trends indicate that consumers are more likely to buy strain-specific products versus blends. Educat ed consumers typically want to pinpoint more specific effects than are indicated by "Indica," "Sativa," or "Hy brid." However, it's crucial that producers are sourcing biomass with their extraction method in mind. In ethanol extraction, the strain is less relevant, as the end product won't reflect the particular terpene and cannabinoid pro
COMBINING SOLVENT-BASED EXTRACTIONS
Equipment decisions are vitally important. Producers should focus on procuring automated systems that can produce a range of products with consistency and repeatability. While such systems are typically more expensive up front, they're safer and faster than human-operated equipment, and can increase mar gins by lowering overhead and enabling production 24 hours a day, seven days a week. Using non-auto mated extraction equipment runs the risk of incon sistent production, operator error, accidents and inju ries in the workplace. Automated equipment boosts quality, consistency, and employee productivity, while also future-proofing the business from more onerous compliance and regulatory scrutiny.
As the cannabis market continues to mature, operating a business as efficiently as possible could mean the difference between competing and closing one's doors. Combining ethanol and BHO in a single lab provides opportunities for creativity, shifting pro duction demands and the ability to offer high-quality products at low prices, without sacrificing margins.
Post-Harvest Storage and Handling
12 Cannabis Prospect Magazine | September 2022
files (though highly-resinous strains are always more valuable, as they tend to have higher THC content). In comparison, the quality nugs and full-plant biomass should be reserved for BHO extraction.
A lab with both BHO and ethanol processing is the best-case scenario for any producer. Having the op tion of ethanol for lower-tier biomass and BHO for top-shelf biomass will increase profit margins and provide the ability to create quality products at all price points. It also creates flexibility when it comes to sourcingFurthermore,biomass.a lab with both BHO and ethanol capabilities means leftover terpenes from the former can restore the quality of the latter—one can combine ethanol's yields and throughput with BHO's flavour ing and entourage effect. Many ethanol extractors purchase leftover terpenes from BHO extracts to im prove their concentrates, so using the two systems together creates a tremendous competitive advan tage.
THE LAB OF THE FUTURE IS AUTOMATED
OFFERING A PERSONALIZED LEVEL OF CARE Products Available Throughout Canada. Ayurcann.com | @ayurcann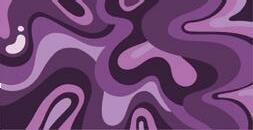 Growers have been battling pests and disease since man started keeping crops. In contrast to our early ancestral farm ers, for whom infectious blights and devouring insects were a constant menace, today's growers have the advantage of modern science and technological advancement to complement their efforts both in the field and in the greenhouse. The level of agricultur al expertise we now enjoy was hard-earned over many thousands of years' worth of successful harvests and disappointing crop failures. Cannabis growers not only have ages of cultivation knowledge at their fingertips, but they can now take advantage of capable and reliable artificial intelligence (AI) partners able to identify issues as the crop grows.This partnership is supported by a team of IPM experts who val idate and, if needed, correct the results that the AI returns, serving to improve the algorithm's accuracy over time. This approach is known as 'supervised machine learning', and is the reason that computer vision is able to ultimately surpass the abilities of human scouts, given it can zoom in close, never tires, and examines every plant multiple times per day. An investment in AI technology is one of the few instances wherein the product actually gets better with age! Human expertise empowered with cutting-edge technology and data science helps bol ster growers' capacity to identify concerns as they occur, fine-tune mit igation efforts, and, ultimately, maximize high-quality crop yield.
INTERVIEW PROFILE 14 Cannabis Prospect Magazine | September 2022 AI Solutions and Human Support for Indoor and Outdoor Cannabis Crop Growers
A FOUNDATION OF INNOVATION Created and designed by a unique team of domain experts, Fermata has directed its attention and efforts toward development of AI-based solutions for intelligent agricultural monitoring. In bringing her highly advanced understanding of machine learning to the fields of biotech and agritech, Fermata's founder and Chief Innovation Officer Dr. Vale ria Kogan has secured her legacy as an intellectual powerhouse in her chosen fields of specialty. Dr. Kogan is a global tech thought leader in the direct application of data science and AI solutions for AgTech and medicine, as evidenced by her being inducted into the Forbes 30 Under 30 for Engaged2022.inextensive research since the company's inception in 2019, Fermata has developed and commercialized an adaptive com puter optics platform designed to automatically detect pests and dis eases at their earliest stages. This early-detection platform enables growers to reliably mitigate these issues well in advance of the point crop loss becomes inevitable, and further reduces the amount of time and money spent on traditional scouting. The company, which current ly operates out of several countries, has raised $2.6 million and is fo cused on the application and implementation of technical solutions to challenges faced by commercial agriculture. At the heart of Fermata's AI-based technology is Croptimus™, a pest and disease detection platform that boasts the ability to keep vigilant watch over indoor and outdoor cannabis crops even when growers can't, with 24/7 virtual scouts equipped with computer optics to identify pathogens and pests through continuous image analysis. This early detection of potential issues provides for the simultaneous decrease in cost-of-goods and increase in output, and profitability, of
BY DAVID HALPERT
MAINTAINING MARGINS TECHNOLOGYTHROUGH
Guy Gafni, crop consultant and Inte grated Pest Management expert, noted, "As former head of R&D at Biobest in Israel, I've seen a lot of pest and disease solutions come and go, but Fermata's has actually changed how I currently work as a crop con sultant. Instead of wasting time identifying the source of the problem, now I can focus on mitigation, and actually finding the root causes — saving my clients both substantial time and money."
To further reduce the barriers to AI solu tion entry for growers, the Friends of Fermata program offers substantial discounts to early North American adopters and no obligation trials are available. Croptimus™ proves an ex cellent investment for growers and licensed producers by providing a proven and consis tently high return on investment.
If it were possible, dedicated growers would go without sleep to watch over their crops and protect them from invasive and infectious threats. Thus, the key to cutting manual scouting time in cannabis produc tion operations is having a real-world 360° view of the entire crop with plant diagnostic insights and an intuitive user-friendly inter face. The ability to solve problems before or as they arise allows growers to reduce their dependence on pesticides and other biological/chemical remediation solutions.
September 2022 | Cannabis Prospect Magazine 15 INTERVIEW PROFILE a crop. According to Fermata, this has led cultivators up to 25% savings on crop inputs (including pesticides, benefit insects and as sociated labour) while boasting reductions of crop loss by up to a third.
A MISSION OF SUSTAINABILITY
" "
With the world experiencing rapidly rising inflation and the cost of goods and services increasing exponentially, everyone is looking for ways to lower their bottom lines. Given cannabis's nascency, precarious legality in certain jurisdictions and ambiguous regu latory status around the world, these trying economic times are hitting the industry espe cially hard. Two key goods cannabis produc ers are seeing dramatic cost increases on are fuel and fertilizer, both of which can be saved by reducing waste biomass by catching plant concerns rapidly and reliably with image data captured by camera, otherwise known as au tomated crop scouting.
"While our North Star is to make the lives of crop producers easier and more prof itable, it's also incredibly rewarding for the team to know our solution directly reduces our clients' carbon footprint," says Alastair Monk, CEO of Fermata, "By automating early detection of issues such as pest & disease, clients use less chemicals, and less labour to treat problems, as issues are dealt with on a much smaller scale than before Croptimus is installed within a facility. In addition, yields and crop quality increases in a more uniform manner, so packaging and transportation re sources can be streamlined to encompass this more uniform production."
While producers are always looking for smart crop-monitoring and management solutions, they can't afford the downtime associated with integrating most automated solutions. Integrating technology into existing infra structure must be relatively seamless with minimally invasive installation requirements, otherwise the burden of entry into partner ship with AI is too great. This is especially true for outdoor cul tivation where manual scouting large grow operations for signs of pests and disease is a very time-consuming, and error-prone task, where the tightly controlled environment of the greenhouse is eschewed for the benefits of growing under sunshine and the risks of exposing crops to natural elements.
At the heart of Fermata's AIbased technology is Croptimus™, a pest and disease detection platform that boasts the ability to keep vigilant watch over indoor and outdoor cannabis crops even when growers can't.
LABEL DESIGN Details make all the difference when you want to stand out in a saturated market. Finding your opportunity to shine may come down to a small detail such as disclosing voluntary information like terpene content, or growing conditions. At the end of the day you're going to need to create a label design that meets Health Canada guidelines, while still offering the opportunity to be unique. With today's high-end printers being capable of printing as small as 0.5pt font legibly, ensure your label contains all the information you need it to, without sacrificing the aesthetics and quality your consumers expect by working with a reliable design partner.
is the Creative Lead for HighDeal Solutions Inc.Highdeal Solutions ® Unit 119 – 19055 Airport Way, Pitt Meadows, BC, Canada, V3Y 0G4 | P: 604.457.3325 | E: sayhigh@highdeal.ca A SINGLE-SOURCE SOLUTION FOR CANNABIS PRODUCERS, PROCESSORS AND EXTRACTORS www.highdeal.ca We have you covered. 3DBrandProductPackaging DESIGN SERVICES GS1 SalesImageNNCPPackaging COMPLIANCE Secure CompleteCannabisNationalInternationalDedicated LOGISTICS Eco-FriendlySourcingInnovativeCustomization CANNABIS PACKAGING Proudly Canadian Owned and Operated Proud Member of CONSIDERATIONS WHEN APPLYING FOR COMPLIANT PACKAGING AND DESIGN By Jeremy Nemanishen PACKAGING " " In a regulated legal framework that provides little room for innovation, your packaging provider needs to give you the opportunity to capture consumer attention through packagingpackaginginnovativeandcustomdesign.Doesyourprovidercometothetablewithmultiplepackagingsolutions,aswellasfullycustomizablesolutionsandpantonematchingtofityourbrandaesthetic?
Jeremy Nemanishen
a provider with a robust design team ensures your brand is fully equipped with the necessary tools to acquire customers on all fronts. When it comes to cannabis packaging, working with a provider that helps to simplify your busi ness is a must. When you're next in the market for packaging or design services, evaluate your current solutions with these criteria in mind. The best packaging providers help you the most by removing the burden from your teams, allowing them to focus on what they do best: creating the high quality cannabis. Highdeal Solutions offers a unique mix of innovative design solutions and custom packaging options to take the burden from your team while also taking your product to the next level. Connect with us today – we have you covered.
16 Cannabis Prospect Magazine | September 2022 able solutions and pantone matching to fit your brand aesthetic? Consider this when launching new products or revising packaging and trying to stand out on shelves.
www.highdeal.casayhigh@highdeal.caProductGraphicsDevelopmentPackagingDesign SERVICES Image PackagingAmendmentsServicesSubmissionsReview COMPLIANCE Cannabis InternationalNationalTransportNetworkCapabilitiesDedicatedServiceEco-FriendlyOptionsSourcing&LogisticsInnovativeSolutions Designed From the Ground Up For Passive Recovery Introducing the PX10 from Precision by Agrify Ready to revolutionize your performance? The PX family enables you to produce a range of SKUs including isolate, sauce, distillate, vape pens, shatter, wax, sugar, tincture, and edibles... and we're only scaling up. PASSIVE RECOVERY BY DESIGN Ultra-Efficient Passive Solvent Recovery TWO 5LB MATERIAL COLUMNS Optional Material Column Socks ERGONOMIC PROCESS MONITORING Eye-Level Sight Glasses for Operator Accuracy JACKETED SOLVENT TANK Improved Passive Solvent Recovery EXPANDED RACK-MOUNT SYSTEM Offers Double The Output of the PX5 FULLY INTEGRATED CRC Inline Chromatography & Remediation ENGINEERED FOR EFFICIENCY Capable of Processing 10lbs per 35-Minute Cycle PRECISIONEXTRACTION.COM | (855) 420-0020 | @PRECISIONEXTRACTION LEARN MORE
Tilray Brands, Inc. announced that its medical cannabis brand, Aphria, has launched CBN Night Oil, the brand's first CBN oil medical product formulated for patients' nighttime use. CBN, or cannabinol, is derived from THC and is known to help improve the duration and quality of sleep. Aphria's CBNdominant oil is carefully formulated with 30mg CBN per mL and 10mg THC per mL (in a 50mL bottle) and is composed of broad-spectrum cannabis distillate. Designed to be used in conjunction with a nighttime routine, Aphria's CBN Night Oil is now available across Canada on www.TilrayMedical.ca Sleep-Oriented CBN Night Oil
The world is a more beautiful place when everyone is free to show their true colours. Launched in tandem with PRIDE 2022, this pack of gummies is giving back to the 2SLGBTQIA+ community in partnership with Egale and the Nova Scotia Rainbow Action Project. The True ColoursTM Gummy Pack (released by Reef Organic) has four delicious flavours to savour, made with all natural ingredients. Enjoy the strawberry and watermelon chews infused with organic Ghost Train Haze distillate, or savour the blue raspberry and mango chews infused with organic Cold Creek Kush distillate. THC: 2.5mg, CBD: <0.5mg. For more information please www.reeforganic.comvisit
Bedfellows Sour Razpaartner™, Bedfellows Doppelrädder™, Bedfellows Passionfruit Pals™ XMG™ Blue Raspberry, XMG™ Lemon Iced Tea XMG™ Sodas, featuring a line-up of four popular flavours: Cream Soda, Root Beer, Orange Soda and Cola. Product availability differs per province. To learn more www.TrussBeverages.comvisit
Tilray Brands, Inc. expanded its Broken Coast's best-selling premium cannabis portfolio with the launch of its lineup of products, including Amnesia Haze and Sunset Sherbert. Amnesia Haze: The distinct terpene profile of this flower makes it the sativa marvel that it is, satisfying even the most discerning with its lime green buds that are so thickly covered in trichomes that you may have trouble letting go. Always grown in small-batch, strain-specific rooms, then slowly hang cured and hand trimmed, this whole flower comes in between 20 and 26%. Sunset Sherbet: With the most abundant terpenes being caryophyllene, linalool and myrcene, Sunset Sherbet evokes the totally unique smell and taste of a basket of fresh strawberries and guava. The rich aromas also give a pungent undertone that makes it one of the more coveted cultivars ever grown by Broken Coast. Hitting highs of 20-25% THC, Sunset Sherbet is a summer must-have. Broken Coast's Amnesia Haze & Sunset Sherbert
Truss Beverage Co. is significantly expanding its portfolio with 15 new cannabis beverages. Consisting of summer-inspired flavours, the new products are a result of consumer-driven insights, including requests for less sugar and more high-dose beverages (10mg of THC). In addition to launching the XMG ALT™ line extension in April, Truss' exciting innovation includes: Little Victory Celtzer™ Lime, Little Victory Celtzer™ Raspberry, Little Victory™ Sparkling Peach (the Little Victory Celtzers will be available as a mixer four-pack in Ontario only)
True GummyColoursTMPack PRODUCTS SPOTLIGHT 1 1 2 3 3 4 4
Truss Beverage Co. Expands Its Portfolio
20 Cannabis Prospect Magazine | September 2022
• Current and potential cannabis consumers • Recreational and medicinal use • Motivations to use cannabis How well do you know your market? Request a demo, shop reports and more at vividata.ca Get to know over 6 million cannabis users from Canada's authoritative source for insights on consumer behaviour. With comprehensive cannabis consumer data and multiple ready-made, in-depth reports, Vividata can help you kickstart your product and marketing strategies with insights that delve deep into the cannabis consumer in Canada. Go in-depth with key demographic, psychographic and lifestyle data and insights on: • Usage and purchasing behaviours • Top cannabis brands and preferred forms • Consumer media habits, opinions and more
Bhang® Chocolate is made for cannabis lovers who also happen to love chocolate. All Bhang® products start with premium cacao and the recipe of a master chocolatier.
PRODUCTS SPOTLIGHT 1 1 2 2 3 3 4 4
Bhang® Chocolate Vicious Citrus CannabisInfused Lemonade
Unlike competitors, Bhang® always tastes like chocolate—not cannabis. This THC Milk Chocolate comes in a THC 10mg / pack is made with 48% premium cacao containing 10 mg of THC. Other Bhang chocolate flavors not listed include THC Toffee & Salk Milk Chocolate, THC Cookies & Cream White Chocolate, THC Caramel Mocha Milk Chocolate, Caramel Dark Chocolate THC/CBD 1:1, THC Dark Chocolate, CBD Milk Chocolate, THC Ice Milk Chocolate, and Vicious Citrus is a non-carbonated THC infused lemonade beverage, with a tangy Citrus flavour and a 5:1 THC / CBN ratio. With the maximum amount of psychoactive cannabinoids allowed in any Canadian listed beverage, Vicious Citrus combines 10mg of THC with 2mg of CBN (Cannabinol). Vicious Citrus is one of only a few beverages in Canada containing CBN, a unique cannabinoid that is booming in interest across North America. Xebra expects to launch additional Vicious Citrus cannabis infused beverages into the Canadian market later this year and into 2023. In addition, Xebra is evaluating opportunities to introduce Vicious Citrus and other cannabis-infused beverage brands into other countries.
The latest limited-edition release from the father of the BC God Bud strain, Traviss Graham, and his team at FRESH, Alien Jelly came to life after a successful pheno-hunt produced extra-large, purple-tinged buds so frosty they were almost dripping. Now, this exclusive inhouse cross of Alien Cookies and Jelly Donut is on its way to craft cannabis fans, ready to express its sweet, vanilla, citrus and sour flavour profile and high potency coming in at 24-28% THC. Alien Jelly is the first product from Island Canna's FRESH under the brand's new partnership with BZAM Cannabis, which allows Graham and his team to focus on genetic development and craft cultivation, supported by BZAM's marketing, sales and distribution expertise. Through this partnership, FRESH will release a new limited edition cultivar only a few times a year, taking extra time to perfect the flavour, potency and frostiness of each special product.
FRESH Alien Jelly is available in BC in 3.5g, signature grey Pantone 420C packages.
FRESH Alien Jelly Indiva's versatile gummy Pearls by grön come in four unique flavours and cannabinoid profiles. Bursting with fruit flavours, sugar-coated gummy Pearls are available in a variety of ratios with CBD, CBG, CBN, & THC. They're perfect to enjoy from home, at your weekend getaway, or while watching the sunset from your favourite patio with friends. Blue Razzleberry insfused with CBG and THC in an uplifting 3:1 ratio, each sugar-coated gummy has 6 mg of CBG, and 2 mg of THC. five gummies per pack. Sour Apple, sugar-coated gummies with a juicy, sour apple flavour that explodes on your tonuge. Each gumy contains 2 mg of THC. Five gummies per pack. Pomegranate is infused with CBD and THC in a 4:1 ratio, each sugarcoated pearl contains 8mg of CBD and 2 mg of THC. Five gummies per pack. Pearls by grön
22 Cannabis Prospect Magazine | September 2022
SEE IT. EXPLORE IT. EXPERIENCE IT. The industry's premier packaging and processing event is back in Chicago! LEARN MORE & REGISTER NOW FOR ONLY $30 2000+SUPPLIERSLEADING FULL-SCALEMACHINERY 100+ SESSIONSFREE SUSTAINABILITYSOLUTIONS October 23–26, 2022  Chicago, IL USA  McCormick Place  PACKEXPOINTERNATIONAL.COM To stay competitive and meet consumer demand, cannabis manufacturers need to keep up with the latest packaging and processing trends. From sustainability, compliance, customization, and automation, you'll discover innovative packaging and processing solutions to ensure your company is positioned for long-term success.
CMYCYMYCMYMCK
Big Data offers for growers and pipelines, here are just a few ways big data analyzed through AI (just one of the tools available) can improve results in the cannabis industry: Enhance the features, functions, and performance of products internal business operations Guide better decision-making Suggest new products Improve external processes like sales and marketing
»
TECHNOLOGY
»
by Andrew Wilson, Founder and CEO of GrowerIQ
programs to gain insights not normally available to even the savviest grower. Machine learning and AI can take all this information into consideration to help growers:
»
PREDICTING OPPORTUNITY OUTCOMES FOR DISTRIBUTORS
Cannabis executives know that developing a profitable sales funnel requires identifying best practices to create a consistent, repeatable, successful process. Today, the industry relies on individual managers at each level making the best choices they can in theBigmoment.Datacan supercharge this process for a business of any size, and identify changes that lead to positive outcomes. A machine-learning algorithm can process the massive amount of data generated by a distribution network, pinpointing the best places to shift approaches and improve results. Powerful predictive models look at factors like time between deliveries and frequency of communication between stakeholders to help managers coordinate and make accurate, informed decisions in all cases.
Big data can also help improve the activities that lead to better results for hydroponic grow operations, measuring factors like light, humidity, temperature, CO2, nutrient levels, cutting, pruning and more into an algorithm that uses every bit of data to produce custom tailored guidance.
LEVERAGING SATELLITES FOR GROWERS Cannabis producers do a lot of their work outdoors and may feel isolated from the sort of computer technology needed to make use of Big Data. But thanks to AgTech satellites, growers can collect a staggering amount of information. This information covers soil, crop health, pest activity, weather patterns and more to help farmers evaluate the momentto-moment performance of their assets. All the while, this data can be fed into analytics
For multifaceted industries like cannabis, the sheer volume of data and the precise analytical tools available can provide both broad and deep information that can benefit growers, distributors and sellers immensely.
» Monitor shoot growth » Determine moisture and irrigation requirements
» Evaluate soil and crops
26 Cannabis Prospect Magazine | September 2022
» Predict rainfall » Catch pest infestations early
BIG DATA EXPLAINED Data analytics is the process of gathering information about a given topic, then studying that information to glean insights that might improve performance. This analysis is usually handled by computers using features like machine learning (ML) and artificial intelligence (AI) - terms that are often used interchangeably to describe how computers accomplish complex analytical tasks quickly and easily.BigData is just the logical extension of this practice: studying many aspects of an entire business or industry (or demographic, or country, etc.) using powerful analytics tools.
» Estimate and improve crop yields
» Optimize
»
» Make more efficient use of fertilizer
Cannabis is big business. The North American legal cannabis market alone is expected to hit $47.5 billion by 2030 according to a recent study by Grand View Research, and as the industry comes into its full potential, cannabis executives must learn to use all the tools of big business. This includes marketing, distribution, public relations, and that defining tool of the online age, Big DescribingData. sets that are too large and complex to be analyzed by traditional dataprocessing software, it is estimated that Big Data generates $3 trillion (with a T!) across just seven industries yearly. If cannabis executives want to make the most of the industry's potential, they must learn about how Big Data can work for them.
A CHALLENGE WORTH ACCEPTING Big Data is a bold new technology and adapting this tool to a rapidly growing industry like cannabis does have its challenges. Executives will need to learn how these technologies work, and how to integrate machine learning and AI projects with their existing systems and processes. Likewise, installing these technologies and finding the right experts to get it up and running can be expensive. But the return on investment simply cannot be overstated. Think of Big Data as the experienced guide one hires before climbing a mountain. The insights and improvements available through analytics will pay for themselves in better outcomes, just as the guide will ensure a safer trek to the summit. In the rush to get the cannabis industry up to speed, Big Data will help find the smartest path to success.
Andrew Wilson is the Founder and CEO of GrowerIQ
HOW BIG DATA IS REVOLUTIONIZING THE CANNABIS INDUSTRY
Many licensed producers, for example, have invested heavily into research and development for advanced strain genetics to produce the very best crops. But given how dependent business is on Big Data, this powerful tool could be the secret to higher ROI than any amazing strain, and could even help refine that amazing strain into something truly market-defining.
Before diving deeper into the benefits
Fanshawe's Centre for Research and Innovation (CRI) is one of the few facilities in Canada with the experience and expertise in ultra-high purification and formulation of trace cannabinoids with potencies exceeding 99%. We specialize in advanced chromatography and high shear micronization technologies for products in food, beverage, nutraceutical and pharmaceutical. Funding support of up to $100,000 is available for eligible projects. UNLOCKING THE POTENTIAL CANNABIS R&DOF LEARN MORE ABOUT CRI: research@fanshawec.ca | 519- 452-4430 x4586 fanshawec.ca/research
PHYSICAL/DIGITALREQUIREMENTSSECURITY
FARMGATE LICENCES
TECHNOLOGY PARTNERSHIPS
INTERCONNECTED BUSINESSES IN THE CANADIAN CANNABIS INDUSTRY
The evolving Canadian cannabis market provides many opportunities for a variety of products and services that support the cultivation, processing and distribution of cannabis-related items. What's more, the legal market has fostered a suitable environment for attracting the talents and expertise of legacy mar ket employees and devotees, thus increasing the market'sThe'potency'.fledgling Canadian cannabis market has been growing steadily since its inception in 2018, with new and ever-evolving regulations coming into play. The rules since then have shaped the market, as well as the types of products permit ted. Whether directly, indirectly, or induced, it's estimated the Canadian cannabis industry has provided more than 150,000 job opportunities, according to a recent publication by Deloitte. In this article, we'll look at the relationships be tween cannabis regulations and the opportuni ties they've provided for business development in Canada.
Shahin Khazai MARRYING UP CANNABIS REGULATIONS & BUSINESS CANNABIS OPPORTUNITIES
Last but not least, a huge field that supports the cannabis industry is the consulting aspect. Con sultants in legal, financial, regulatory affairs and quality assurance matters are critical in such a highly-regulated and legalistic industry like can nabis.Each branch satisfies a key niche area of the needs of pre- and post-operation cannabis companies. Hiring competent and experienced regulatory affairs/quality assurance professionals can certainly save you time, money and a legal headache, thereby creating a smoother road ahead. In this field, large and small consulting companies, as well as independent consultants,
Strengthening and fine-tuning the connections between educational resources and the ev er-changing industry helps create jobs and makes it easier to fulfill the industry's demands with qual ified candidates. Additionally, such connections are conducive to performing scientific/clinical studies on the short- and long-term effects of can nabis or specific cannabinoid use, which will have regulatory and business ramifications, as we will discuss in a later example.
software development and maintenance have also created jobs abroad that ultimately benefit the Canadian cannabis market.
The tech sphere has certainly enjoyed partnering with the Canadian cannabis industry in develop ing seed-to-sale platforms and systems, such as enterprise resource planning (ERP), customer re lationship management (CRM), and quality man agement systems (QMS). With only a handful of choices available just a couple of years ago, this competitive niche has grown to offer dozens of options, some of which can be integrated with other systems such as environmental monitoring, accounting and other features that make tracking ROIs and key per formance indicators (KPIs) seamless, and even enjoyable. Due to their remote-friendly natures, By
The advent of Farmgate licensing is another promising development in the industry, allow ing the formation of closer and deeper relation ships between producers and consumers, both of whom can enjoy lower costs as a result of re duced logistics. Another recreational feature of the industry is the development of cannabis tours that allow consumers to enjoy the scenery while sampling cannabis products. This is an obvious boone to the tourism sector. Along the same lines, there is talk of permitting cannabis lounges, which would be an interesting expansion that delivers on the social aspects of cannabis consumption.
The possibilities for growth and the indus try's demands for a wide range of professionals have also prompted several post-secondary insti tutions and private enterprises to offer certified courses and programs. The graduates come as diverse as the industry's needs, including regula tory affairs and quality assurance professionals, master growers and budtenders, among others.
CANNABIS CONSULTING
The physical and digital security requirements of the Canadian cannabis industry have given rise to partnerships with companies that provide not only security measures and systems, but also standard procedures and training for personnel. Similarly, licence applicants now have access to contractors and builders that specialize in canna bis facility construction and maintenance, ensur ing all security and other regulatory requirements are met.Another blooming example of such inter-in dustry partnership is in the development and implementation of software and other electron ic tools by the industry, helping licencees stay compliant and profitable. We're witnessing new platforms cropping up that support the industry, both licence holders and retailers alike, in all their operations.
28 Cannabis Prospect Magazine | September 2022
BUSINESS
Not surprisingly, regulated industries are shaped and directed by the law, as well as market forc es. Depending on the scope of the new/revised regulations, they can have significant effects on the market. For example, the guidelines over can nabis extracts that came into effect in 2019 were a pivotal moment in the industry, with a variety of consumable extracts and edibles becoming avail able, in addition to just the flower. The market saw a 188% growth spurt from 2019 to 2020, spik ing from $1.19 billion to a whopping $2.6 billion (with projections of up to $8.62 billion by 2026!), according to Statista.
increase the probability of success in your preand post-licence operations. At the end of the day, a good understanding of the regulations and policies will help optimize the cost-effec tiveness of your business. You will also avoid the financial penalties that arise as the result of violating the regulations (e.g. missing important deadlines for submitting financial and inventory reports, as well as licence/permit renewals).
POTENTIAL
The other big advantage of proper imple mentation of the regulatory requirements is the strengthening of relationships between the busi ness and its auditors/inspectors. Such relation ships are of the utmost importance in retaining existing clients, acquiring new ones, and remain ing in the good graces of the regulatory authori ties and inspectors.
SUCCESS IN THE CANADIAN CANNABIS INDUSTRY
The Canadian cannabis industry has been grow ing rapidly, and shows promising projections for the future. This consistent growth has given rise to a myriad of interconnections with other indus tries and businesses, such as security compa nies, software developers, and post-secondary education institutions among others. As in other regulated industries, the can nabis market's opportunities and operational frameworks are shaped by its laws and reg ulations. That said, the success of a business hinges on its being able to properly implement such regulations. The role of competent RA/QA professionals in this context is pivotal. Compa nies that invest in hiring such individuals and/or external consulting firms are better equipped at staying operationally compliant, and for taking advantage of new and revised regulations that result in new market opportunities. Contact Cannabis License Experts today to take full advantage of these opportunities.
As new applicants enter the field, a few rec ommendations could help them navigate the hurdles of the industry. An important aspect of starting any business is the drafting of a sound business plan. Calculating a budget and timelines will take a while before anything can happen at a licensed facility. Also having a knowledgeable team is an asset, to mind the multifaceted nature of the business, both in pre- and post-operations. It is essential to di vide the responsibilities and be cognisant of the turnover rate and the needs of the business at every stage. For example, the managing RA/QA professionals are needed throughout the entire scope of operations, while associates and other lower-ranked staff change more frequently.
Another success factor in the Canadian canna bis industry is the proper understanding and careful implementation of the regulations at ev ery step of a business's life. The regulations also dictate the scope of the business. For example, while licensed producers are not required to hold a Good Manufacturing Processes (GMP) certification to sell their products in Canada, any plans for exportation would prompt the need for such certification, among others, to ensure do mestic and global trade and regulatory agree ments are Sincemet.different requirements kick in at dif ferent stages of the project, having a qualified consulting group by your side can dramaticallySeptember
Shahin Khazai is the Regulatory Affairs Specialist at Cannabis License Experts.
Speaking of regulations and their effects on the industry, one of the hotter topics these days is an ongoing debate on CBD use in the preparation of some Natural Health Products (NHPs). After discovering the public's keen interest in CBD for health benefits following public consultations in 2019, Health Canada formed a science adviso ry committee to make recommendations on the safety and efficacy of CBD use, and recently pub lished its Althoughreport.the general tone of the report points towards a favourable likelihood for using CBD in NHPs, the recommendations are present ed in a rather specific and strict way. That is, the report applies only to oral ingestion of 20-200 milligrams of CBD per day, for a maximum of 30 days, in generally healthy adults. A major obsta cle in reaching the end of this potential path is the lack of a CBD monograph. This is the result of an absence of scientific and clinical data that would uncover more on the effects of long-term CBD use in both healthy and vulnerable popula tions. Deeper connections between the industry and post-secondary education organizations will be more conducive to carrying out the studies needed to shine a light on better options moving forward.From a business standpoint, it would not be surprising to see some resistance from those in the Canadian cannabis industry if such an under taking would cause interruptions or downtime in their operations, or, if a licensed facility had to seek new licences after already having gone through the application process. The industry and other stakeholders are invited by Health Canada to provide their input in the process as a potential regulatory framework is being devel oped.
A NEW REGULATORY FRAMEWORK FOR CBD
have a chance to flourish and help companies optimize/streamline pre- and post-licence oper ations, leading to greater profits.
The debates and consultations on the mat ter are ongoing. For now, CBD-rich products with little to no THC are the counterparts of the high THC products, which together comprise the two best-selling formulations in the Canadi an market, with lower THC products and mixes occupying a small percentage of total sales.
IMPLEMENTATION & UNDERSTANDING CANNABIS REGULATIONS
2022 | Cannabis Prospect Magazine 29
CONSUMER INSIGHTS
FLOWER & EDIBLE MARKET FORECAST
The overall growth of the pre-rolls category has proved that Canadians really do care about convenience - Brightfield Group market sizing forecasts that the market share of pre-rolls in Canada will be multiple times higher than in the US. Instead of selling 1g or 0.5g pre-rolls as "add-on" items like has commonly been done in the US, Canadians take their pre-rolls more seri ously, with offerings up to 70 0.4 gram pre-rolls in a singleWherepackage.thereare pre-rolls for joint smokers, there is pre-milled flower for pipe users. Fol lowing the success of pioneering brands such as SHRED, the space has seen a proliferation of products that differentiate themselves with convenience. Pre-milled brands on the market today emphasize the fact their products are not trim – it is quality bud in an easy-to-use format.
EDIBLE INNOVATIONS: NEW FLAVOURS, SHAPES & LINE EXTENSIONS
There's no question that the Canadian flower market is worth much more than the edibles market. In 2022, the Canadian flower market will reach $2.2 billion while edibles will bring in only $2.3 million. However, edibles are poised for more growth than flower through 2027. Edi bles will experience a compound annual growth rate of 31% through 2027, while flower's CAGR will only reach 4%. Despite this higher growth, in 2027 the edibles market will still be worth less than what the flower market was worth at the start of legalization in 2019. As fun and innova tive as the edibles category can be, flower is still king.
CONSUMER TRENDS
Convenient Smoking
The Shape of Chews Soft chews have emerged as the most popu lar type of edible in Canada. However, to stay compliant in not appealing to children, canna bis gummies in Canada cannot be shaped as worms, bears, or other fun figures. Many of the soft chews on the market are shaped as simple spheres or rectangles. Other brands are get ting creative and using the shape of their soft chew as a place to showcase their brand. Ex amples include Ace Valley's signature V-shaped chew, Spinach SOURZ S-shaped soft chew, and the crown design found in Redecan Redebles. Make Way for New Flavours When edibles first hit shelves, brands played it safe with a plethora of common flavours like chocolate, strawberry and watermelon. Now, brand innovations in more interesting flavours
TO EAT OR
By Madeline Scanlon
oping value products to developing premium brands and product lines. Although value products still make up the bulk of sales, premium goods offer much more margin for producers, as much as four times greater according to some Canadian LP's finan cials. The success of a premium brand would greatly boost revenue, which is especially al luring for licensed producers struggling to be come profitable.
FLOWER
CANADIAN
What's better – cannabis flower or in fused foods? There are arguments for both sides. Let's dig into the data to understand flower and ed ibles market potential, current consumers and product trends.
30 Cannabis Prospect Magazine | September 2022
Potent Pre-Rolls Concentrate-infused pre-rolls have made their way from the US to Canada. Over the pandemic, the US saw a rise in frequent cannabis use that further fueled the market's affinity for high-THC products – including infused pre-rolls. Although Canadians did not experience as dramatic a shift in cannabis usage, brands are bringing these potent smokes to market for the high-THC lovers of Canada. This product type was first launched in Canada by TopLeaf and since then, many other brands have entered this new infused-pre-roll space, including Canaca, General Admission, Dymond Concentrates and Citizen Stash.
If 2020 was the year of value flower cannabis then 2022 is set to become the year of premium bud. While many producers raced to the bottom of pricing to make cannabis competitive with the legacy market and increase market share, this technique proved to be unsustainable. In late 2021, LPs began to shift their focus from devel TO SMOKE: AND TRENDS IN CANNABIS
When it comes to consumer-reported product type use, cannabis flower has consistently been the top reported product in Canada. In Q1 2022, 53% of Canadian cannabis consumers reported using flower in the past six months. After a few quarters of pre-rolls being more used than gummies, Q1 2022 data shows gum my use is up quarter over quarter – 45% of Ca nadian consumers report using gummies in the past six months, making it the second-most re ported product type today in 2022.
FLOWER INNOVATIONS:
POTENT PRE-ROLLS, PREMIUM BUD & CONVENIENT SMOKING
Premium Bud
EDIBLES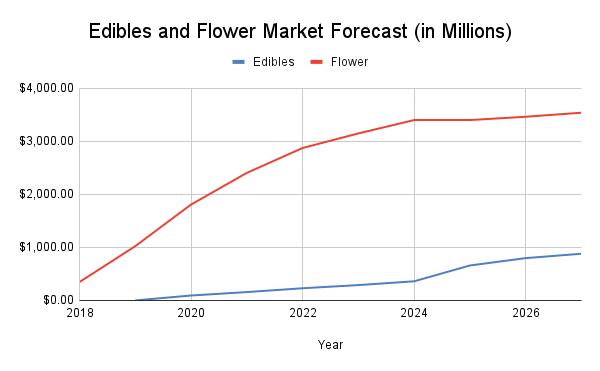 60 YEARS OF PROCESSING EXPERTISE Excellence in Cannabis Processing Equipment & Technology DISTILLATION • ISOLATION/FILTRATION • EVAPORATION • REACTION • DECARBOXYLATION When Process Expertise & Support Matter CANNABIS SITE: WWW.POPECANNABISDISTILLATION.COM | 262-268-9300 @POPESCIENTIFICINC | MAIN SITE: WWW.POPEINC.COM | MANUFACTURED IN WI, USA Wiped-Film Canna Stills Standard 2", 4" & 6" Canna Still complete packages, consisting of always-stocked Pope standard glass parts, peripheral components & controls. Multistage Wiped-Film Systems Fully turnkey skid-mounted systems serve major cannabis production installations, PLC-controlled, with data management. 10 kg/hr up to 100 or more kg/hr. Nutsche Filter Dryers CBD, (with THC removal), & other compound crystal filtering. Jacketed for precise temperature control. ASME BPE design for pharmaceutical use. Turnkey Isolation Equipment for Crystallizing Cannabinoids Pairing of a Nutsche and Reactor. Each vessel is optimally designed for performing it's individual process. Reaction Processing Systems & Decarboxylators Turnkey stainless steel ASME code systems custom designed for a wide range of applications; feeding/receiving, mixing, decarbing, cannabinoid synthesis and many other operations. Wiped-Film & Falling-Film Evaporators Continuous solvent removal and product concentration. Better than rotovaps, scalable to > 200 L/hr.
BrightfrieldSources: Group, Canadian Consumer Insights, Q1 2021 - Q1 Brightfrield2022 Group, Canada Market Landscape, 2022
CONSUMER INSIGHTS Did You Know that... ...Cannabis Prospect Magazine now mails to 2000 cannabis retailers! www.cannabisproonline.com Beginning in 2022 Cannabis Prospect Magazine will be mailed to over 2000 cannabis retailers across Canada in hard-copy format as well as offered for free digitally on our website. Cannabis Prospect Magazine
are bringing down the share of shelf space of the top distributed flavours. In December 2021, the top five edibles flavours held 45% share of shelf space. Now in May 2022, the top five fla vours hold 38% share of shelf space, with choc olate flavours experiencing a distinct dip off shelves over the past six months. This speaks to both the continuous rise of soft chews – which are typically not chocolate fla voured – and flavour experimentation from brands. Flavours like hazelnut, pear and man darin have grown or maintained on shelf over the past six months while the top distributed fla vours lost share.
» Cronos Group's flagship brand Spinach launched its SOURZ line extension, featur ing two distinct fruit flavours combined in one S-shaped sour gummy.
From Flower into Edibles Instead of launching entire new edibles lines, flower brands are leveraging their existing suc cess to launch edibles line extensions. This trend really took off in late 2021 with three prominent cannabis brands - SHRED, Redecan and Spinach: » SHRED is a power player in the cannabis market, prompting Organigram to launch its SHRED'EMS line of soft chews, all with sour fruit flavours.
Madeline Scanlon is a senior insights analyst for Brightfield Group where she analyzes cannabis consumer and product data to craft actionable insights for the US and Canadian cannabis markets.
» Meanwhile, one of the top-distributed launched its long-awaited Redebles line of products in early 2022 with a variety of flavours modeled after sodas.
All three of these brands demonstrate to LPs that line extensions can be an effective way of gaining a foothold when launching a new lineup of products.
merrco.com Payments is not one size fits all. Confidently accept payments in store and online today. Purposely built to support businesses in the cannabis industry First to market with the latestsolutionscannabis Work with the best tech partners in the sector info@merrco.com1-800-957-0534
The Alcohol and Gaming Commission of On tario (AGCO) originally didn't allow for can nabis retailers to sell their data to licensed producers, which has recently changed as of June 2022. Under sections 6.5 of the Regis trars Standards, it states that (subject to other regulations within the standards): "a licensee may enter into an agreement to sell its data for business intelligence purposes". Retailers are now permitted to enter into agreements to sell the data that their business gener ates through sales transactions to licensed producers or their representatives. This is a significant step forward for retailers who can now generate additional revenue outside of just selling cannabis products and accesso ries. This revenue can be used to offset op erational costs, lower margins on products to undercut competitors, or for any other gen eral purpose. From what I have seen in the market, if you have more stores open, you are more likely to generate higher revenue be cause of how much data you are able to sell.
ONLINE DIGITAL ADVERTISING
If you have a website that has a lot of traffic because of how many locations you have, and the information that you provide to cus tomers, you can look into selling advertise ment space on your website. This can be as simple as a clickable ad that then links to a page of the company that is paying you. I've seen deals like this before, which are either based on a fixed monthly fee for the adver tisement or on how many clicks over a certain period of time.
There are many aspects of the retail business that are within your control, and many that are not. Your store layout, design, online experi ence, employee training, product assortment and merchandising directly affect your store traffic, dwell time and sales, among other things. As a retailer, you need to be creative in order to find additional ways to generate revenue outside of selling products in the store, since the margins on selling cannabis products are low, and have continually gone down, especially in areas that are saturated with competitor stores. There are companies who are willing to pay you for data, placement in store for tele visions and clickable advertisements on your website. But you need to invest the time in or der to find these companies to work with and ensure that you are acting in accordance with the rules and regulations that the licensing body and government has set out. There are more streams of revenue that can be generat ed from a retail store that have not been men tioned here, so you should always be looking for new deals and partnerships.
WHITE LABEL ACCESSORIES & MERCHANDISE
SELLING DATA
"
There are now several companies who will pay retailers to set up television screens that run advertisements within the store. The ad vertisements that run are usually products that the store has in stock, but they can also be products that are not in stock. The com pany will pay the retailer on a monthly basis for keeping these screens turned on and in a prime location within the store where custom ers are able to see them. The revenue that comes in through this stream is typically not as high as selling data, but it will make an im pact over time.
Due to customer demand, we recently start ed selling more accessories that are branded CANNABIS XPRESS and clothing that also bears our brand. Since retailers are allowed to buy accessories from anyone, the larger the order of accessories and clothing, the lower the cost. We have been able to increase our margins by selling our branded products, and also by buying these items in bulk, versus making many small orders that we used to do when we only had a few stores open.
By Chris Jones, Founder & President of CANNABIS XPRESS At CANNABIS XPRESS, we pride our selves on offering the customer a quick, easy, hassle-free cannabis shopping experience. Do you hate long lines? We do too, so we put our heads together and created a shopping experi ence that will get customers in and out of our stores in no time, without sacrificing quality in the products we offer or the education we provide. We have 12 retail stores in Ontario and plan to open many more over the coming months.There are more than 1,600 cannabis re tail stores that are authorized to open in the province of Ontario, with another 350+ in the process of opening. As a retailer, there are thousands of unique items available for pur chase through the provincial distributor (in our case, the Ontario Cannabis Store), and even more accessories to choose from. It can be overwhelming for anyone to open up a retail store, and even more challenging to be profitable. Operating a cannabis store in On tario is arguably one of the most challenging businesses to be in, especially with store sat uration, rising inflation, and low margins. Here are a few strategies that can lead your retail business to generating additional revenue.
34 Cannabis Prospect Magazine | September 2022
" Ontario retailers are now permitted to enter into agreements to sell the data that their business generates through sales transactions to licensed producers or their representatives. This is a significant step forward for retailers who can now generate additional revenue outside of just selling cannabis products and accessories.
Chris Jones is the Founder and President of CANNABIS XPRESS. For more information visit www.cannabis-xpress.com or email at 2776112ontarioinc@gmail.com
HOW CANNABIS RETAILERS CAN GENERATE ADDITIONAL REVENUE
IN-STORE TELEVISION ADVERTISING
RESPECT THE CULTURE
By William Zorn
LEGAL SALES
LEGAL PRACTICES
HOW TO BUY - SCENT OVER SCORES
Everyone in the cannabis industry is always looking to show off their knowledge of cannabis, but does this really matter to the majority of consumers? While "Indica" and "Sativa" are known to be inaccurate for clas sifying how cannabis can affect consumers, there's a reason they were used; they were simple. The majority of consumers from the legacy market are used to these terms as they quickly and effectively convey what a consumer can expect from their product. Insisting that consumers instantly adopt the language of connoisseurs, valuing ac curacy over simplicity, places more room between budtender and client. Instead of al ways looking to educate, remember that the vast majority of consumers have zero desire to learn about the products they're picking up besides the essentials. It's similar to how not everyone looking for a wine wants to know the difference between a merlot and a cabernet sauvignon.
image)(bottomKiaroandimage)(headerSpliffHappyThe September 2022 | Cannabis Prospect Magazine 35
To go a step further for an even better ex perience, retailers should look into provid ing microscopic cameras, or even jeweler loupes, to highlight the visual elements of the cannabis and open the conversation up even further.
How many retail locations out there look like a carbon copy of an Apple Store? While it makes sense to try and present a clean image now that cannabis is legal, this con trast in culture can be extremely off-putting to those who were deeply ingrained in the anti-corporate culture that was cannabis pre-legalization. While a store doesn't need to aim to recreate a legacy environment, when designing the store, the culture of cannabis should be accounted for.
William Zorn is a Cannabis Writer for ADCANN. TO MAKE
While many rely heavily on THC info dis played on the packaging, before the legal market began, this metric wasn't available to legacy consumers. Without these metrics plastered throughout the store, consum ers would rely on their budtenders to help them navigate the variety of cannabis car ried. They were invited to see and smell the product, using scent and sight to determine which products to purchase.
One example of merging legacy cul ture in a recreational cannabis store comes from the Toronto retailer, The Happy Spliff. While having an extremely clean feel and look, posters of prominent cannabis movies that shaped the culture are on display, such as Reefer Madness and Up in Smoke. This nod to cannabis culture provides a feeling of comfort and familiarity while navigating the new legal Cannabislandscape.culture has been evolving for decades, and the shift to this legal market is encouraging this evolution. To properly grow, the industry must look at what came before legalization and utilize what worked rather than dismissing practices that paved the way for this new legal market.
SIMPLIFIED TERMINOLOGY
18 Cannabis Prospect Magazine | June 2021
In order to recapture this experience, the first action is to remove the THC % from the menus throughout the store. While this may seem to go against traditional thinking, this allows the conversation of "THC % isn't the be-all-end-all" before encouraging the customer to explore alongside their bud tender.Displaying the product to be seen and smelled is a little more difficult to do in the legal market. Cannabis retailers can do this through sensory orbs, however, canna bis stored in this fashion tends to degrade quickly, losing the qualities your budtenders are aiming to highlight. To prevent this, store the products in a humidity-controlled envi ronment and bring them out for customers instead of them being left out to degrade.
After years of advocating for a legal market, cannabis has gone legal, not just legal, mainstream. With this shift, many consumers feel a sense of nostalgia for their legacy retailers and the way they used to purchase can nabis. While cannabis retail faces a variety of regulations to account for, there are still methods legal retailers can take advantage of to give legacy consumers a comfortable experience.Whilecannabis retailers are seeking to capture both newcomers and emerging consumers, leaving behind legacy consum ers is ignoring a significant portion of the market. According to the Canadian Journal of Addiction, 43% of Canadians who report ed using cannabis before legalization make up a large portion of the current consumer base. By capturing the experience of the legacy market as outlined below, retailers can seek to transition legacy consumers into customers.
Christina Lake Cannabis Corp. announced that Mark Aiken, a seasoned cannabis executive has joined CLC as Chief Executive Officer pending a mandatory security clearance by Health Canada and approval of the Canadian Securities Exchange. From 2014 through 2019 Mr. Aiken served as a management consultant for the Automotive sector, across North America focusing on strategy, marketing and distribution growth in preparation for M&A activities. Most recently, Mr. Aiken was Vice President of Strategic Business Development for HEXO Corp., currently Canada's #1 Licensed Producer by Market Share and an international player in medicinal and recreational cannabis. Lindsay Roberts was recently appointed Senior Vice President of MCI Group where she helps manage and spearhead all Lift & Co. events and conference. Lindsay leads with event expertise and enthusiasm for the industry. Her knack for numbers is complemented by an affinity for the arts, and she's skilled at striking a perfect balance of fun and function for Lift&Co. Expo.
APPOINTMENTS
Stuart Wilcox originally joined Agrify in February 2021 as an Independent Director. Mr. Wilcox is a highly accomplished executive with more than 30 years of domestic and international experience, including multiple leadership roles in the cannabis industry. Previously, Mr. Wilcox spent three years as the Chief Operating Officer of Curaleaf, during which time the company grew into one of the industry's largest cannabis companies. He received an undergraduate degree in Engineering from the University of Toledo and a graduate degree in Management and Operations from Central Michigan University.
Chris Benyo originally joined Agrify in January 2022 as Senior Vice President and General Manager of the Company's Extraction Division. Mr. Benyo is an executive with more than 25 years of sales, marketing, and operations experience across multiple industries, including cannabis and technology. Previously, Mr. Benyo was Chief Executive Officer and a Board Member of Lift and Store, LLC, an automated overhead storage solutions company based in Minnesota. Prior to that, Mr. Benyo was Chief Revenue Officer at Conservis, a SaaS provider with a focus on farming. He received an undergraduate degree in Journalism from the University of Florida.
Max Holtzman serves as Operations Director at Ocean 14 Capital, a private equity impact fund focused on the Blue Economy. Mr. Holtzman also serves as the Investments Principal at Pontos Aqua. Pontos Aqua is a founding partner of Ocean 14 Capital. Mr. Holtzman launched the advisory business of Pontos, as well as Pontos' direct investment in recirculated aquaculture farming (PRC). He managed Pontos' direct investment in PRC and the private equity and leveraged buyout practice. Additionally, Mr. Holtzman is a founding officer of Stronger America through Seafood, which strives to increase the production of healthy, sustainable, and affordable seafood in the United States.
Profile® Products has hired hiring of Valerie (Val) Henshaw as the new vice president of marketing. In this role, Henshaw will lead the company's marketing strategy for all of Profile's businesses, including horticulture, erosion and vegetative solutions, sports fields, golf, landscape and animal health. Henshaw has more than 20 years of consumer marketing experience, including notable expertise in brand management, marketing communications and product management, particularly in the retail horticulture industry. Prior to joining the Profile team, Henshaw held leadership positions with Bayer Lawn and Garden and SBM Life Science among others.
Purity- IQ announced that Dr. Henry J. Stronks, FCIC has joined the organization's executive team as Chief Science Officer. Dr. Stronks comes to Purity-IQ with more than 35 years of experience in the field of scientific analytical instrumentation, specializing in nuclear magnetic resonance (NMR). Dr. Stronks completed a Ph.D. at the Guelph Waterloo Centre for Graduate Work in Chemistry. He went on to work for Bruker Canada Ltd., a global leader in high-value life science research and diagnostic solutions, where he served in several senior roles before being appointed President in 2008. In 2016 he took on an additional role of Global Head of Sales for Bruker's Applied, Industrial and Clinical division.
36 Cannabis Prospect Magazine | September 2022
PERFORMANCEFORDESIGNEDHIGHTRAYS&CONTAINERS • Drying • Storing • Growing • Processing MOLDED FIBER GLASS TRAY COMPANY • www.mfgtray.com • PH 814 683.4500
Several key themes emerged from the discussion at the table: first and foremost, the need to reframe the position of the cannabis sector to establish a framework for a healthy research"Researchersecosystem.who can help cannabis companies with their R&D challenges have typically not dia logued directly with industry leaders in a regular, sustained way," says Colin Yates, PhD, chair of Fanshawe CRI. "Unlocking constant commu nication with the sector is a key to learning what the industry needs from the research community. By knowing more clearly what research institutions like ours should put our resources towards, we can build the support needed to address industry challenges. We need to know what direction we should be heading to maximize opportunities for the sec tor."
The greatest consensus was that there is a high level of uncertain ty among players in the cannabis industry about where the sector is heading in the next few years. Fan shawe's researchers identified this as a limitation for applied research institutions to grow their facilities and expertise resources in direc tions that can match the needs of industry, and that the solution to this challenge is increasing dialogue be tween industry and research. "I'd say the biggest takeaway from our symposium was that the dialogue needs to deepen," con cludes Yates. "Industry and applied research institutions need each other if the sector is to continue maturing sustainably in the future. We're just seeing signs that the can nabis sector is stabilizing in Canada post-legalization, and there's still lots of potential for growth."
Andrew Kaszowski is the Industry Outreach and Communication Coordinator, Fanshawe College Centre for Research and Innovation, a centre that specializes in ultra-high purity cannabinoid extraction and cannabis related food product research.
Another major theme discussed was Health Canada's recent statements around research into the non-ther apeutic benefits of cannabis. Until now, human studies were limited in scope to complex clinical trials on the therapeutic use of cannabis. Expanding research into human studies on non-therapeutic uses of cannabis can have a potentially dramatic impact on consumers and industry producers.
COLLABORATION WITH RESEARCH INSTITUTIONS IS KEY TO INNOVATIONSUCCESSFUL
As the cannabis industry has matured in the years since legaliza tion in Canada, many companies are finding niches to focus on. "What will the focus areas of each company be as they specialize?" asks Yates. "If we hear where companies are go ing, we can match our research fo cus asTherewell."are examples from other consumer industries that illustrate a path for increased communication back-and-forth between both in dustry and academia. The food and beverage sector has more member associations that provide a space for dialogue and idea-sharing, as well as lobbying for the needs of those sectors. The Cannabis Council of Canada is one such association for the industry that is growing in its membership and creating a space for collaboration.
By Andrew Kaszowski, Industry Outreach and Communication Coordinator, Fanshawe College Centre for Research and Innovation
An observation made by attendees was the fact that many cannabis companies are situated in rural com munities. The industry representa tives identified that greater collabo ration is needed with rural partners (such as economic development corporations, agriculture associa tions, etc.) to increase the value and spin-off economic benefit for these rural areas. Spin-off companies in areas such as waste valorization, food products (including natural products) and specialty agricultural companies are some examples of ways that greater economic value can be developed by the sector. R&D can help support the creation of those spinoff companies into the rural communities.
For an industry that is con stantly pushing boundaries, the cannabis sector has been slow to collaborate with applied research centres. Removing communication silos and opening up to new relationships can be the key to supporting innovation for industry players, as was heard at a recent symposium at the Cannabis Wiki Conference in London, Ontario.
In a response from Cannabis Council of Canada (C3) to Health Canada's statements about "Regula tions Amending Certain Regulations Concerning Cannabis Research and Testing and Cannabis Beverages, C3 identifies that further clarifica tion is needed regarding the ability of licence holders to communicate information about the effects of can nabis to Accordingconsumers."toHealth Canada, "(T)his proposal would allow re searchers to investigate cannabis and its effects from a non-thera peutic perspective and would al low more research in the context of cannabis product development. The results from the product develop ment studies would likely feed into licence holders' business decisions regarding the release of new canna bis products and allow consumers to have better information about the effects of cannabis, thereby better protecting public health and safety." This development provides an ex citing new opportunity for cannabis product development – for example, if a producer wants to do tasting tri als on a food product, they would no longer need to apply to perform a detailed clinical trial.
Fanshawe CRI's symposium attendees identified this potentially expanding field of benefits research as a major opportunity for collabo ration between product developers and research institutions. Greater input of the results of human stud ies on non-therapeutic benefits of cannabis use could unlock a wide range of improved insight in product development decisions. Health Can ada goes on to state, "[We] recog nize the need to fill the knowledge gaps for cannabis and the need to continue to support Canadians in making informed decisions. The evidence and data gathered would provide information to help inform consumer decision-making." This increase in consumer information availability could potentially help ex pand the legal recreational cannabis industry. To facilitate this expansion of consumer information, C3 is rec ommending that the "Proposed
CREATING A HEALTHY ECOSYSTEMRESEARCH
EXPANDING INDUSTRY SUPPORT FOR RURAL COMMUNITIES
UNLOCKING THE OPPORTUNITY OF RESEARCH INTO NONTHERAPEUTIC BENEFITS OF CANNABIS
Regulatory Text" be amended to provide greater clarity on the ability of licence holders to provide infor mation to consumers, provided the information is the result of research generated pursuant to the proposed regulation."The potential of applied re search institutions to provide sup port in human studies is very ex citing," adds Yates. "Traditionally, human studies on cannabis have been only in the realm of pharma ceutical-level trials which are very costly and lengthy in scope. Greater research into the benefits to con sumers of recreational cannabis use is an area of study with great poten tial to grow."
SHINING GREATER CLARITY ON WHERE CANNABIS RESEARCH IS HEADED IN THE COMING YEARS
Organized by representatives from Fanshawe College's Centre for Research and Innovation (CRI), a centre that specializes in food prod uct research, the industry-research symposium was an intimate and direct dialogue about roadblocks and opportunities facing the can nabis sector. Moderated by Pierre Killeen, Vice-President of Legislative and Regulatory Affairs at Cannabis Council of Canada, the event includ ed leaders from Lupos Biotechnolo gy, Indiva, JC Green, Mera Cannabis and Micellae.
38 Cannabis Prospect Magazine | September 2022
RESEARCH INNOVATION
Your Cannabis Business Year Starts Here Sell. Innovate. Grow. Cannabis Prospect Magazine Readers Save 10% with Promo 22CPM10Code The cannabis industry is evolving—and on the verge of big opportunity. MJBizCon will get you ready for what is coming. • Explore the latest products & equipment for grow operations on the expo floor. • Network with top cultivators from large and small operations. • Get data, strategies, and operational tactics you can use to optimize your grow Nov.operations.15-18,2022 • Las Vegas • Register at MJBizCon.com Save10%
Is
"Highdeal Solutions is a single source solutions for cannabis producers, processors, and extractors. We are your one-stop-shop for cannabis packaging, full-service design, compliance services, and secure logistics. We have nurtured partnerships with some of the biggest names in the industry to provide competitive rates on standard CR packaging, as well as unique customization options to suit your needs. Our design team are experts in compliant packaging, helping brands achieve labelling compliance, and assisting with all aspects of your brand and marketing journey. We're here with you every step of the way. At Highdeal Solutions, we've got you covered."
this new, burgeoning market! To inquire about advertising opportunities or to request a media kit visit www.cannabisproonline.com or send an email to media@cannabisproonline.com. Advertise Today! Highdeal Solutions Donny Rejano, Head of Sales Email: PittWebsite:Phone:donny@highdeal.ca604-457-3325https://highdeal.ca119-19055AirportWayMeadowsBCV3Y0G4Industry:Packaging/Labeling
2022 MANUFACTURER DIRECTORY 40 Cannabis Prospect Magazine | September 2022 Greenline POS Lisa Martyn, Marketing Email: Website:Phone:lisa@getgreenline.co604-736-4591https://getgreenline.co#350-425CarrallStreetVancouverBCV6B6E3Industry:Software,POS "The Greenline POS software solution is a scalable point-of-sale and inventory management retail infrastructure designed for Canadian compliance to help cannabis retailers grow. Greenline provides everything from in-store point-ofsale to online e-commerce and features a strong marketplace of app integrations." Greentank Derek Champoux, VP Brand & Marketing Email: Industry:Website:Phone:derek@greentanktech.com905-699-4444www.greentanktech.com102-135LibertyStreetTorontoONM6K1A7Packaging/Labelling,Lab/ScientificEquipment,Storage/Containers,CannabisAccessories,Vaporizers "Hardware MADE by hardware experts. Redefining what's possible with the industry's most reliable, precision-engineered vape hardware. Greentank has quickly become an industry powerhouse with a proven track record of over 200+ successful vape brand launches across the United States and Canada. Winner of multiple industry accolades and honors, including a Red Dot Design award and Cannabis Independent's Vape Tank and Single-Use Vaporizer of the Year distinctions. It's either Greentank MADE, or it's not." We are Cannabis Prospect Magazine! Companies across Canada are adapting to new changes brought on by this pandemic, and the cannabis industry is no exception.
Even though most provinces have named cannabis cultivators and retailers alike an essential service, reaching the right people has never been more important. your business ready?
Whether you're a licenced producer, retailer, manufacturer or service provider to the industry Cannabis Prospect Magazine will help you reach your customers, stakeholders and other industry professionals across Canada. We'll make sure your message is heard loud and clear to
Email: Industry:Website:doug_niemeyer@teklynx.comPhone:414-837-4761www.teklynx.com501WNorthshoreDriveGlendaleWI53217Packaging/Labelling,Software
2022 MANUFACTURER DIRECTORY Molded Fiber Glass (MFG) Tray Company John Kremm, Sales Engineer Email: 6175Website:jkremm@moldedfiberglass.comPhone:814-683-4500www.mfgtray.com/cannabis/USHwy6LinesvillePA16424Industry:Storage/Containers "MFG Tray products deliver exceptional durability and performance for all your cannabis processing techniques, from merchandising to drying to storing. Unlike plastic trays and containers, our glass-reinforced composite products are dimensionally stable and unlike metal, they will not rust, dent, corrode, or bend. MFG Tray products provide consistent benefits including: strength to be stacked to save space and maximize air flow for quick drying, high weight capacity and rigidity, uniform temperature distribution, ventilated to increase air flow, easy cleaning and storage, multiple sizes available, material that resists odors, chemicals, and mildew, and conforms to FDA Regulation Title 21 CFR 177.2420." N2 Packaging Systems LLC Thom Brodeur, CEO Email: Website:Phone:thom@n2pack.com866-513-0774https://n2pack.com 510 2nd Ave S. Twin Falls ID 83301 Industry: Packaging/Labelling "N2 Packaging Systems is a sustainable packaging company that offers innovative packaging solutions for various industries, including the legal cannabis industry. N2's 2Can with N2 Nitro Inside is a nitrogen-infused packaging solution that has revolutionized the way licensed, reputable cannabis businesses meet stringent packaging regulatory requirements while delighting consumers, budtenders and dispensary retail associates with a packaging solution that consistently delivers high quality product through a compliant, sustainable process. N2 Packaging is the trusted premium packaging provider to some of the most progressive cannabis producers, brands and MSOs in the United States, Canada, Australia and Israel."
September 2022 | Cannabis Prospect Magazine 41 Pope
Barcode Better SEVENPOINT Interiors Company Division:
Sales & Marketing Email:Phone:dsegal@popeinc.com262-268-9300 Website: 351www.popecannabisdistillation.comN.DekoraWoodsBlvdSaukvilleWI53080
Industry: Extraction Equipment, Lab/Scientific Equipment, Filtration Equipment
"TEKLYNX International helps supply chains work better. Today, more than 750,000 companies in over 170 countries trust TEKLYNX integrated barcode and RFID label design products and the people behind its solutions to make barcode labeling operations efficient, accurate, secure, and industry compliant. With over 30 years of experience, TEKLYNX is the global leader because of its reliable software and superior customer support. To learn more about how the TEKLYNX community helps companies across industries worldwide, visit teklynx.com or call TEKLYNX in your region. Barcode Better™ with TEKLYNX." Woodbridge Neal Claassen, 2003 is a pioneer in the industry of trimmers. Over the years, Trimpro has introduced other products in the family such as the Bucker and the Jack Puck presses. Trimpro is a manufacturer based in Canada which means great quality in the products." Scientific, VP
Inc. Dean Segal,
"Pope Scientific has been the leader in wipedfilm molecular (short-path) distillation and evaporation since 1976. Our deep knowledge and experience helping pharma, food, flavor, and other clients worldwide, has extended into the cannabis industry. Pope's post-extraction, distillation, reaction, isolation, filtering, and other equipment is available in lab testing, pilot plant, and production scale. We also run a very active tolling facility where we offer lab trials, process development, scaling studies in pilot scale, and processing of customer's materials. Our unparalleled depth of experience helps our clients achieve the best possible results."
TEKLYNX International Company Division: TEKLYNX Americas Doug Niemeyer, President & General Manager
and
Business Strategy Email:21Website:neal.claassen@sevenpointinteriors.comPhone:416-720-8067https://sevenpointinteriors.com/ReginaRoadWoodbridgeONL4L8L9Industry:Merchandising/Display "Sevenpoint interiors helps cannabis retailers design and build retail environments and experiences. Services include: CONCEPT & INTERIOR DESIGN - BRAND DEVELOPMENT & GRAPHIC DESIGN - ARCHITECTURE & ENGINEERING - CONSTRUCTION & PROJECT MANAGEMENT SERVICES - INTERIOR PRODUCT DISPLAYS, CASEWORK & FINISHING - VISUAL MERCHANDISINGPREFAB SOLUTIONS. Sevenpoint interiors is best known for their work on The Hunny Pot, Canna Cabana and Spiritleaf. In the USA we are best known for our work on Cresco, Curaleaf, Grow Healthy and CBD+. A division of Visual Elements, builders of COACH, Nordstrom and Louis Vuitton." Trimpro David Boissinot, General Manager Email: St-Jean-sur-RichelieuWebsite:Phone:info@trimpro.com1-844-874-6776www.trimpro.com360St-LouisStreetQCJ3B 1Y4 Industry: Extraction Equipment, Trimmers "Trimpro started manufacturing trimmers in
According to an article in Stratcann, The Half Circle, or THC, is a new, integrated online platform and delivery service that allows consumers to order cannabis and have it delivered almost immediately within a certain region. With a new licence from the Manitoba government issued in June, and a previous beta test with a Winnipeg cannabis store behind them THC is now ready to begin taking on retail clients over the next few months before a formal launch to consumers in September, says Josh Giesbrecht, CEO of The Half Circle.
Ontario Quebec Manitoba Saskatchewan Alberta British Columbia
Quebec-based Hexo Corp. announced it will be laying off 450 people after revenue fell 14% in Q3 from the previous quarter, per BNN Bloomberg.
At the end of its 2021-2022 fiscal year, which ended on March 26, 2022, the Société québécoise du cannabis (SQDC) sold 109,351 kg of cannabis compared with 91,529 kg last year, an increase of nearly 20%. In addition, the SQDC's activities generated $214 million in revenues for the Quebec government, representing an increase of $26 million compared with the previous year. The Company recorded sales of $600.5 million during the year.
42 Cannabis Prospect Magazine | September 2022 Provincial Updates/
Calgary-based adult-use marijuana retail chain High Tide announced a deal to acquire nine stores from Choom Holdings, including six in Alberta, two in British Columbia and one in Ontario, amid a consolidation trend in Canadian cannabis retail.
The federal government announced in early July that nearly a dozen Saskatchewan businesses will be granted $26 million of support to stimulate innovation and growth within the province. Just under $1.8 million will be going to Mother Labs to expand and enhance cannabis breeding operations in Western Canada.
The acquisition, worth $5.1 million CAD ($3.9 million US) in High Tide shares, comes after financially distressed Choom was granted creditor protection in April. The Flowr Corporation herein announces the completion of a significant corporate headcount reduction resulting in more than $4M in cost savings per year as well as an agreement to sell a non-core asset for aggregate gross proceeds of $3.4M, a nearly 40% reduction in its workforce. The Company has completed a headcount reduction necessary in order to flatten its organizational structure and right-size SG&A with revenue.
The Ontario Cannabis Store (OCS), the provincial wholesale monopoly and online retailer, appointed David Lobo as chief executive officer on a permanent basis. Lobo was installed as interim CEO one year ago after working as the OCS' chief merchandising officer. He had been the organization's sixth CEO in three years.
Cannabis NB (CNB) released its unaudited results for the first quarter ended July 3, 2022. Total product sales of legal recreational cannabis for the quarter (13 weeks) were $19.7 million, a slight decrease of 0.6 per cent from the same period last year. Net income for the quarter was $4.1 million, 16.3 per cent ahead of the prior year's first quarter net income of $3.5 million. Cannabis NB added two new locations in June including a seasonal pop-up store in Saint John, and a new corporate store in Woodstock, New Brunswick. The store in Saint John will be part of the Area 506 Container Village with the Woodstock Cannabis NB store at 418 Connell Street. A third store was added in Riverview in August.
New Brunswick
Yukon / NunavutTerritoriesNorthwest/
The NSLC released its year-end financial results (April 1, 2021 – March 31, 2022), reporting earnings of $268.7 million. Total sales for the year were $820.5 million, with cannabis sales of $101.7 million. Cannabis experienced an 18.2% increase in sales, surpassing sales in the Ready to Drink category. The NSLC added 13 more cannabis stores to its network across the province for a total of 37 stores.
September 2022 | Cannabis Prospect Magazine 43 Nova Scotia Prince Edward
Residents can let the city know their thoughts on the proposed rezoning of the former Marble Slab location on Second Avenue to allow for a cannabis retail shop. Whitehorse city council passed first reading of the bylaw to rezone 2220 Second Ave. for restricted commercial operations within 100 metres of a school on July 25. The change would allow the Community Cannabis store to open. / Officers with the Northwest Territories RCMP have a new tool to determine if drivers are over the legal limit for cannabis. The federal government notes that testing at or over two nanograms (ng), but under 5 ng, of THC per milliliter (ml) of blood, is a straight summary conviction offence punishable by a maximum fine of $1,000. If a driver is convicted of a hybrid offence — either at or over 5 ng of THC per ml of blood or at or over 2.5 ng of THC per ml of blood combined with 50 mg of alcohol per 100 ml of blood — carries mandatory minimum penalties of $1,000 fine for a first offence, 30 days imprisonment for a second offence and 120 days imprisonment for a third offence. / According to The Growth Op, a new cannabis store may soon be opening its doors in Nunavut, marking just the second brick-and-mortar dispensary in the territory of 40,000 people. A bylaw amendment that would allow Higher Experience Inc. to operate next to Northmart supermarket passed second reading at an Iqaluit council meeting earlier this week, reports Nunatsiaq News, but the proposed plan has yet to receive final approval. The store would also be about 150 metres from the Nakasuk Elementary School. A 31-year-old man from Summerside, PEI, has been sentenced to four years in prison following a drug trafficking investigation in the community.On January 10, 2021, members of the Prince District Joint Forces Operation (JFO) Unit conducted a targeted traffic stop in Borden as part of a drug investigation.
&NewfoundlandIslandLabrador
According to a CBC article in late June, Cannabis N.L. online customers have been asked to consent to having their data transferred from servers in Canada to servers in the United States. The email from Cannabis N.L., the online marijuana retailer owned and operated by the Newfoundland and Labrador's Crown liquor corporation, says Shopify, the ecommerce platform that hosts the website transfer of data occured on July 31, 2022.
Police seized quantities of cocaine, over two pounds of methamphetamine, cannabis, money, and drug trafficking paraphernalia. A 39-year-old man was arrested at the scene.
Boveda - The Original Terpene Shield™ 4
Hauschild SpeedMixer® Shimadzu provides a range of cannabis and hemp testing instruments and solutions for analysis, quality control and product development. They cover a broad range of applications, from accurate potency testing and terpene profiling to contaminate testing for pesticides, residual solvents, heavy metals and mycotoxins/ aflatoxins. For example, Shimadzu's Cannabis Analyzer for Potency is a high-performance liquid chromatograph (HPLC) designed specifically for quantitative determination of cannabinoid content. It enables operators to easily produce accurate results, regardless of cannabis testing knowledge or chromatography experience. A turnkey solution, it comes complete with a column, mobile phase, certified standards, methods, batches and reports. For detailed information about Shimadzu's instruments, methods and resources for cannabis and hemp testing laboratories, visit GrowYourLab.com. Shimadzu's Cannabis Analyzer for Potency
DENIOS has redesigned its complete assortment of Spill Containment Pallets to feature a new, compact, space-saving design. Available in painted steel, or galvanized steel, they catch spills, drips and leaks to keep work areas neat, clean and safe. The sumps have the capacity to meet EPA, OSHA, NFPC, UFC and other regulations, and are 100% tested and guaranteed to be leak-free. Solidly welded from high-quality steel for durability and security, they include an easily removable hot-dip galvanized plank (also available in stainless steel). Square or inline designs are available to hold between one and eight drums or one to three IBC. Each includes feet for easy forklift accessibility and transportation; a single or two-drum version is also available as a Spill Cart. Manufactured in the USA, with industry leading lead times. DENIOS Spill Containment Pallets and Carts are ideal for the storage of waterpolluting, flammable substances, such as oils and lacquers. After you grow it, harvest it and dry it, protect it with Boveda. Boveda is precise humidity control, which restores and maintains humidity to create a protective monolayer of water molecules over trichomes, so you can Save the Terps with the original terpene shield. Choose your Boveda from a variety of sizes (size 4 pictured), and select from 58% or 62% RH. Protect your Terpenes, protect your experience, and see for yourself how much better cannabis is with Boveda.
DENIOS Spill Containment Pallets
44 Cannabis Prospect Magazine | September 2022
PRODUCTS SPOTLIGHT 1 1 2 2 3 3 4
The Hauschild SpeedMixer® can be used for formulating and blending terpenes and distillates (vape oils) at lower temperatures creating higher terpene retention Infusion and coating of powders (salt, sugar, silica, flowers, HPMC, topical creams, transdermal prescriptions); purging and extraction (BHO/PHO) without additional heat or oven; Whipping (budders, crumbles and waxes); emulsification (micro and nano); grinding and milling; and extraction of water and alcohol. With DAC mixing, materials can be mixed quickly in a perfectly repeatable process, allowing the manufacturer to guarantee a level of quality that other mixing technologies cannot match. Around 7000 innovations have already been patented worldwide using this special mixer. For more information please www.hauschild-speedmixer.comvisit
Where will you be on the 4th anniversary? Join us in Ottawa this fall! C3 is gathering with industry leaders to mark this milestone, meet with decision-makers and push for urgent change. We need your voice to help grow our influence and ensure the viability of the cannabis sector. Learn more cannabis-council.ca/eventsat Ottawa Tourism Ottawa Tourism
Brokerlink...............................................................................................................33Ayurcann..................................................................................................................13 Cannabis Council of Canada..................................................................................45 Fanshawe College...................................................................................................27 Flow GreentankGreenlineScientific........................................................................................................27POS.........................................................................................................5Technologies.........................................................................................24, 25 High North Labs.....................................................................................................47 JC Green.................................................................................................................24, 48 Merrco Payments....................................................................................................33 MFG Trays ............................................................................................................37 SevenpointPrecisionPopePackN2MJBiz.....................................................................................................................39PackagingSystems...........................................................................................7Expo..............................................................................................................23Scientific.......................................................................................................31ExtractionSolutions(Agrify)................................................................17Interiors...............................................................................................2 SolutionAir.............................................................................................................11 Sitka Weedworks....................................................................................................17-18 Trimpro ..................................................................................................................37 Vividata..................................................................................................................21 Advertiser Index 46 Cannabis Prospect Magazine | September 2022 Follow us on @cannabispromag The Canadian cannabis industry is everchanging. Cannabis Prospect Magazine is proud to offer multiple platforms to keep you up to date in this constantly evolving industry. Stay informed and grow with us! Cannabis Prospect Magazine
NEED YOUR COA TODAY? We got you. Sign up today at highnorth.com
Premium, high THC flower cultivated through selected genetics Small Batch. Handcrafted Cannabis. NO TRIM. NO SHAKE! FRENCH MACARONCHERRYB OMBBLUEBERRY KUS AH CAPULCO GOLD REEFERREEFERREEFERREEFERREEFERConvenienthandtwistedreefers.Madewithpremiumdriedflower.Womencryforit!Mendiefor it!