Go slow Artistry, chaos, and fashion from local designers UPCYCLE THE GIFTS OF CREATIVITY Creating sustainability in the fashion industry TAKE IT SLOW Lessons from a slow-food lifestyle CENTRAL ISLAND LIFE AT ITS FINEST FALL 2023
Your Tailored Kitchen Awaits Combining standard & custom cabinetry sizes and features helps create your dream kitchen while optimizing your investment. From Concept to Cooking 1-888-408-9856 | merit-kitchens.com/kitchenconcepts
Beauty on the inside. And out.
1-888-597-1083 islandsavings.ca/membersfirst It feels good to be put first. Become a member today. ADVICE AS PERSONALIZED AS YOUR GAME DAY RITUAL
SCANDESIGNS.COM | SCANDESIGNSFURNITURESCANDESIGNS_FURNITURE f i Langley 20429 Langley Bypass 604.530.8248 Kelowna 1912 Spall Rd 250.860.7603 Nanaimo 1711 Bowen Rd 250.753.6361 Richmond 12551 Bridgeport Rd 604.273.2971 Coquitlam 1400 United Blvd 604.524.3444 Victoria 661 McCallum Rd 250.475.2233 • Infinite relaxation positions • Independent headrest and footrest adjustment • Zero wall clearance needed • Wireless cellphone charging • Hidden drink holders • Remote storage • 2 Power plugs inside storage, USB charger, USB-C charger LEATHER | REG. $9799 | SALE $7499 KARL SECTIONAL with 3 Power Recliners SELECT FROM 3 COLOURS LEATHER POWER RECLINER REG. $2188 | SALE $1499 MEGA SELECT FROM 5+ COLOURS LEATHER RECLINER & OTTOMAN REG. $1768 | SALE $1199 NORDIC 21S TWO SIZES AVAILABLE Ready for something NEW?
HELP US CELEBRATE OUR 20TH ANNIVERSARY!
New tiles arriving monthly in store. Come by and have a look at our selection in Nanaimo and Courtenay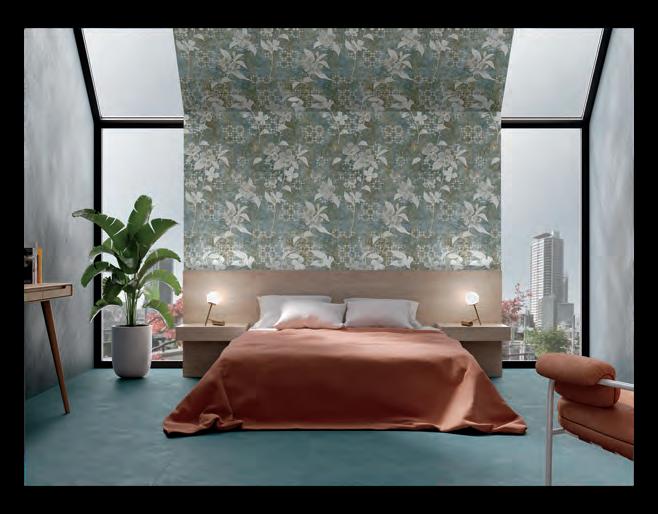 TWO LOCATIONS TO SERVE YOU
NANAIMO 250-729-9766 citytile.ca
COURTENAY 250-871-3122
World Class Couture Brands for Men 138 West Second Ave., Qualicum Beach In the QB Downtown Shopping District 250.594.9997 info@opencollar.ca
Fashion for Guys on the Move, Qualicum Beach
Photo by Angel Studio
8 boulevardmagazines.com | FALL 2023 FEATURES 32 GARDEN GLORY B eauty, form, function and colour, all year round B y Angela Cowan 46 THE GIFTS OF CREATIVITY Ar tistry, chaos and fashion f rom local designers B y Lia Crowe + Sarah D'Arcey 56 UPCYCLE Repurposing, visibly mending and creating sustainability in t he fashion industry
Laura Goldstein
TAKE IT SLOW...AND E VEN SLOWER Lessons from a slow-food lifestyle
y Ellie Shortt
SURF, TURF AND SUSTAINABILITY
magic of Antarctica— responsibly
y Suzanne Morphet
SPECIAL SECTION VIBE: Celebrating homebuilding excellence
CONTENTS On the Cover
By
64
B
72
The
B
42
By Kerriann Coady
46 SECRETS AND LIVES 78 52
Photo by Lia Crowe Karen Bezaire, owner of the Courtenay-based flower shop Bezaire Floral.
Karen Bezaire
B y Angela Cowan
9 boulevardmagazines.com | FALL 2023 DEPARTMENTS 10 CONTRIBUTORS 12 EDITOR'S LETTER Slow driver day B y Susan Lundy 14 LIFE.STYLE.ETC. Anna Francis B y Lia Crowe 16 FASHION ESSENTIALS Checking in B y Janice Jefferson 18 G OOD TASTE Fusion flair: Nanoose Bay Cafe B y Laura Langston 22 WEEKENDER Revelations: North Vancouver B y Susan Lundy 28 WELL AND GOOD T he picture of personalized health B y Devon Paige Smith 22
52 BUSINESS CLASS
T he passion part of the f urniture: Chris Rothery
AND LIVES
B y Tess van Straaten 78 SECRETS
NARRATIVE Umbrella
THE STORY
80
gnomes B y Alline Cormier 82 BEHIND
32 14
Photo by Lia Crowe
SARAH D'ARCEY STYLIST THE GIFTS OF CREATIVITY
PAGE 46
"To create the fashion story in this edition of Boulevard, we imagined an editorial based on Renaissance paintings set in the modern day. I believe that telling a great fashion story always merges inspiration from the past with the present. It was also an incredible opportunity to share knowledge with the students from my Blanche Macdonald styling class and give them a hands-on opportunity to learn on a true fashion editorial set."
Sarah is a celebrity fashion stylist and style curator and is known for her exceptional creativity and attention to detail.
BOULEVARD GROUP Mario Gedicke PUBLISHER 250.891.5627 info@blvdmag.ca
MANAGING EDITOR Susan Lundy
ASSOCIATE EDITOR Lia Crowe
CREATIVE DIRECTOR Lily Chan
DESIGN Tammy Robinson
Nel Pallay
Maria Lobano va
ADVERTISING Mario Gedicke
ELLIE SHORTT WRITER TAKE IT SLOW…AND EVEN SLOWER PAGE 64
"The slow food movement is something I've long been passionate about, so having the opportunity to write a piece that explores this topic was particularly meaningful. As a nutritionist, I've seen the health benefits of a more mindful approach to what we consume; as a cooking instructor, I've witnessed many times over the magic that happens when folks reconnect with food and flavours; as a mom, I appreciate how integral these philosophies are to the protection of our planet and food systems for future generations; and as a recipe developer, I love how tastier everything is when we take it back to our roots—hopefully you will too!"
Ellie is Boulevard's regular Food and Feast section writer.
TESS VAN STRAATEN WRITER
T HE PASSION PART OF THE FURNITURE
PAGE 52
"I always love learning about how people find their passion and purpose in life. For some, it takes a few different jobs or careers to get there, but for Chris Rothery of the aptly named Chester Fields furniture store in Victoria and a new location in Nanaimo, that passion for furniture and design started as a teenager and helped Chris build a future doing what he loves." Tess van Straaten is an award-winning television journalist and magazine writer who has interviewed prime ministers, rock stars and royalty, but this fourth generation Victorian is probably best known for cuddling puppies and helping rescue animals of all sizes find homes on CHEK News' popular Pet CHEK segment.
Vicki Clark
CONTRIBUTING Alline Cormier WRITERS Angela Cowan
Lia Crowe
Sarah D'Arcey
Laura Goldstein
Janice Louise
Laura Langston
Suzanne Morphet
Devon Paige Smith
Ellie Shortt
CONTRIBUTING Lia Crowe
PHOTOGRAPHERS Don Denton
Tony Colangelo Photography
ILLUSTRATION Sierra Lundy
CIRCULATION & Marilou Pasion DISTRIBUTION 604.542.7411
Product
Agreement #42109519. Tel: 250.381.3484 Fax: 250.386.2624 info@blvdmag.ca boulevardmagazines.com
10 boulevardmagazines.com | FALL 2023 contributors
We acknowledge the financial support of the Government of Canada CENTRAL ISLAND LIFE AT ITS FINEST FALL 2023 Victoria Boulevard ® is a registered trademark of Black Press Group Ltd. All rights reserved. No part of this magazine may be reproduced without the publisher's written permission. Ideas and opinions expressed in this publication
not necessarily reflect the views of Black Press Group Ltd. or its affiliates;
official endorsement should be inferred. The publisher does not assume any responsibility for the contents, both implied or assumed,
any advertisement
this
Canada. Canada
do
no
of
in
publication. Printed in
Publications Mail
Sales
PHOTO BY LIA CROWE