Also inside: 5 REASONS BUILDERS AND ARCHITECTS SHOULD PRIORITIZE COLLABORATION Official magazine of Exclusive Inside: Our conversations with Bozzuto Construction's Kelly Cantley New sustainable construction tech helps reduce CO2 See our Architecture Design listings Up, up and away… Four Points by Sheraton Piarco International Airport hotel is the first hospitality project in Trinidad and Tobago developed in compliance with ESG responsible investment principles Issue 1, 2023 • www.ccr-mag.com
ES T 2 01 0
CIRCLE NO. 1
FEATURES
24 Up, up and away…
The Four Points by Sheraton hotel is the first hospitality project in Trinidad and Tobago developed in compliance with ESG responsible investment principles
60 Staying in groove
3 tips for successfully executing architectural design mock-ups
64 Together We Excel
5 reasons builders and architects should prioritize collaboration
Vol. 22, Issue 1, 2023 24 64
The groundbreaking for the new 154-room Four Points by Sheraton hotel and conference center at the International Airport Estates at the Piarco International Airport. (L-R) Hayden Newton, GM, Airport Authority, Trinidad and Tobago; Christopher Alcazar, Chairman, Airport Authority of Trinidad and Tobago; Ursula Gutierrez, Area Director Marriott Select Brands, CALA; Senator the Honorable Rohan Sinanan, Minister of Works & Transport; Senator the Honorable Randall Mitchell, Minister of Tourism; Tamarco G. Edwards, Director, Prestige Hotels/Deputy Chairman, STAGES Group; Natale V. Barranco, AIA, Director, Prestige Hotels/Principal, Urban Architects; Hubertus Jan van der Vaart, co-founder/Chief Investment Officer, SEAF.
2 COMMERCIAL CONSTRUCTION & RENOVATION — ISSUE 1, 2023
Photo by Thion Lord, courtesy of Prestige Hotels Ltd.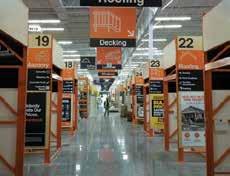 BUILDING LEGENDARY BRANDS. The Beam Team is an integrated construction and installation service company. America's most trusted brands rely on us for installations, remodels, rollouts and tenant improvements. DISCOVER US AT THEBEAMTEAM.COM C-STORE MATERIAL HANDLING HEALTHCARE RETAIL HOSPITALITY 844.232.6832 CALL US AT CIRCLE NO. 2
INDUSTRY SEGMENTS
Architecture/Design Firms DEPARTMENTS 4 Editor's Note 12 Industry News 98 Women in Construction 108 CCR Data 110 Ad Index 112 Publisher's Note SPECIAL
Hospitality in Commercial Construction 71 Innovative approaches to accessibility Chicago adaptive reuse project yields new Hilton Hotels Commercial Kitchens 79 Don't say the 'B' word How the Cracked Eggery is changing the way people eat that morning meal
Construction in Healthcare
A 'Whole-You' approach Inside ACPNY's Elmhurst Medical Office's commitment to providing greater healthcare access to patients in NYC's five boroughs
Brand
Marketing
Smarter
beer North
brewpub
grocery
at
Foods, has something for everyone craft Vol. 22, Issue 1, 2023 71 79 101 89 4 COMMERCIAL CONSTRUCTION & RENOVATION — ISSUE 1, 2023
34
SECTIONS
Commercial
89
Craft
and
101
than the average
Carolina's first
in a
store, The Beer Den
Lowes