BUY & SELL YOUR BOAT at Boats4Sale.com Boat Listings Updated Daily 516-695-6884 Scan Me MAY 2023 MARINE COMPASS, A CRITICAL NAVIGATION TOOL, PART 1...John Raguso, Page 6 Why Buy a Boat? Because Women Love Boating. It's That Simple
Visit our website at: www.BOATS4SALE.com Contents HOME OFFICE 516- 695-6884 REGIONALREPRESENTATIVES NYC, Nassau, Westchester, Western Suffolk 516-695-6886 PAGE 11 POWER B BOATS PAGE 8 PERSONAL W WATERCRAF PAGE 35 ENGINES PAGE 10 SAIL B BOATS Published & Distributed by BOATS4SALE LLC, 4108 Merrick RD, Massapequa, NY 11758 BOATS4SALE is published monthly by BOATS4SALE LLC Advertisers purchase space only. All property rights to any advertisements produced for the advertiser by BOATS4SALE Magazine shall remain the property of BOATS4SALE Magazine. No such advertisement may be reproduced or assigned without the written consent of BOATS4SALE, Magazine BOATS4SALE Magazine reserves the right to accept or reject any advertisement for publication in BOATS4SALE Magazine. Designed by Mike Stromberg, Email: exjet68@optonline.net Phone: 631-255 -7372 MAY 2023 PHOTOADS 516-695-6884 MARINE SERVICE DIRECTORY CANVAS . . . . . . 31 CARPET. . . . . . . 31 DOCKS. . . . . . . 31 ELECTRONICS. . 31 ENGINES. . . . . . 35 FIBERGLASS. . . . 47 INSURANCE. . . . 47 LETTERING. . . . . 47 MARINAS. . . . . . 49 PROPS. . . . . . . . 59 SCHOOLS. . . . . . 59 SUPPLIES. . . . . . 61 TANKS. . . . . . . . 63 TRANSPORT. . . . 63 Eastern Suffolk 516-819-1318

SouthShoreMarineSupply.com YEAR END ELECTRONICS SALE! ALL BRANDS & MODELS 4108 Merrick Road Massapequa, NY 11758 516-557-2510 WHILE SUPPLIES LAST! MARINE BULLETIN - MARINE BULLETINCALL DIRECT S EAMANSHIP L ESSONS AND B OAT T RANSPORT TAKE THE STRESS OUT OF BOATING AND LEARN THE CORRECT WAY DOCKING, PILOTING, NAVIGATION & ELECTRONICS US Coast Guard Licensed Captain 35 Years of Boating Experience BOAT TRANSPORT BY LAND or SEA (Land on Trailers Only) Licensed & Insured kgraffagnino@yachtfindersonline.com 631 926-4753 HIRE A TRUSTED DIVER TODAY! Clean boat bottoms & clean props are a sure way to lower fuel bills! @Divernowmarine Diver Now Marine Service Email: Peter@Divernowmarine.com SERVICES •Hull cleaning •Running gear cleaning •Zinc replacement •Inspections •Item recovery •Prop replacement ** Licenced & Insured ** DiverNowMarine.com SPECIAL BUY! Only One Available At This Price duralift.com bluemarlineboats.net bluemarlinboats@optonline.net 516 679-2121 $35,990 DLHT1020 Capacity 10,000 lbs Length:29'6 Width: 8'6" MarCeeJay Sport Fishing Capt John N Raguso Light Tackle Specialist 3-angler trips on my 228 Edgewater CC/Mercury 250 V8 Fishing the Peconic Bay, Shinnecock Inlet & Ocean Sailing out of Jamesport, NY USCG 100-ton Master mobile: 631-774-9519 email: capt.john@att.net Boating Lessons on Your Vessel Learn How to Fish! Book Your Trip Today

- MARINE BULLETIN - MARINE BULLETIN BAD GAS REMOVAL ETHANOL/WATER IMPACTED FUEL WE VACUUM OUT YOUR TANKS, BILGES OR DRUMS www.planetearthrecyclingandrecovery.com plnetearth@aol.com IN WATER OR ON THE LAND 631.226.7526 MARINE VACUUM SERVICE ALL ISLAND MARINE Apply by email at this time! Please do not apply in person. service@Allisland.com Located on the water, we offer year round permanent employment, medical, 401k, paid holidays & vacation. MECHANIC Outboard Stern Drives Inboards Rigger/Installer Trouble Shoot Computer Savvy Full Service YARD LABORER Hauling Washing Maintenance Shrinkwrap EMPLOYMENT OPPORTUNITIES C A P T A I N S E T H R . G O L D S T I E N U S C G 2 0 0 G T M A S T E R C A P T A I N PERSONAL INSTRUCTION PRIVATE YACHT EXCURSIONS TRANSPORT/DELIVERY VESSEL SAFETY EXAMINER 516 779-9958 SETH@CAPTAINSETHG.COM
May 2023 Column
The Marine Compass- a Critical Must-Have for Your Boat- Part 1
By Capt. John N. Raguso
CRITICAL COMPONENT
If there is one thing that you can't be without on a coastal powerboat or sailboat, it's a quality marine compass. With today's trend to electrify just about every operational element onboard, from digital throttle and shifting, steering and electronic fuel injection for your powerplant; multi-function displays to provide real time information on your vessel's systems like speed, de pth, direction, course, chartplotting and ETA for your waypoint navigation; plus other electrical controls and connections for VHF radios, sunshades, trim tabs, seats, refrigerators, toilets, ice-makers, steering, electric compasses and whatever, what if there's some sort of hiccup onboard that causes your 12v electrical system to shut down? Root causes like dead batteries, near-miss ighting strikes, blown fuses or circuit breakers, system shorts and/or overloads, compromised terminal connections and more can cause unexpected mayhem and send you back to the stone age, literally going from high-tech to no-tech in a heartbeat. This will really ruin your day and potentially cause a life-threatening situation.
One way to reclaim control over your nautical destiny is with a simple marine magnetic compass. These can typically be installed just about anywhere on the dashboard or helm area and perform two critical functions that electronic navigation can't…provide a heading when stopped or moving slowly and function reliably if the power fails. Think this is just some overblown marketing hype that can't happen to you? Well think again…I have been forced into this DED (deduced) reckoning situation on more than one occasion in my four decade charter captain career and was able to successfully get back to home port using the vessel's marine compass as my only navigational tool. They really do work as advertised and are a potential life-saver when you need it most. To get as much "science" on the subject as possible, I reached out to the engineers at Ritchie Navigation, the leader in manufacturing recreational and commercial boat marine compasses.
HOW DOES A MARINE COMPASS WORK?
The most noticeable feature of a compass is its dial. Often called a card, it can be flat, where the viewer looks down on it, or dual-sided like Ritchie Navigation's CombiDial, that can also be seen from the side. On some models, the compass might have a direct-read airplane style dial. The typical marine compass has 30-degree directional numbers (0-30-60-90, etc.) with 5-degree incremental hash marks in between. The dial is protected under an impact and scratch-resistant dome and the numbers and marks are often used in combination with lubber lines situated inside the dome. These are what the helmsman views to read the boat's heading. The primary lubber line in the back of the compass (or the front, depending on your type of dial) is used to steer a course, while those on the side set at 45-degrees are useful for when steering from a side of the boat such as a sailor might. Inside, the card sits on a bi-axis gimbal system. This keeps it level during pitch, roll and heel, and prevents the card from bottoming out. The folks at Ritchie Navigation use hardened steel pivot pin with a scientifically-matched triple-cup sapphire jewel. A fluid baffle enhances steady performance while a roller diaphragm allows for temp and pressure changes. Many compasses include an integrated lighting system. Ritchie's NiteVu illumination uses low-wattage LEDs that run off a common 12V onboard power supply. Some models also have a built-in movable sun shield to reduce glare on the dome and most feature a pair of adjustment screws to compensate your compass.
DIFFERENT STROKES FOR DIFFERENT FOLKS
When it comes to choosing a new or upgrading an existing marine compass onboard, there are five installation types to choose from with a trio of card types to view your course. The following is a brief summary of each:
Flush Mount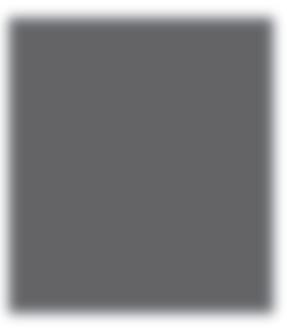 This type of marine compass is mounted on a horizontal surface, usually on the top of your dashboard panel. It requires cutting a circular hole and requires 4-to-6 inches of clearance underneath to have the unit's body sit below the surface and function properly. It's best to keep this style of mounted compass at least 3-feet away from any radio speakers, magnetic metal (like a steering wheel) or high voltage wires to insure its reliable functionality.
Surface Mount
The compass is mounted to a flat surface of your boat, typically on top of the dash panel where available space might be at a premium. Unlike the flush-mount types, surface-mounted units are screwed into place and don't require any holes to be cut.
Bracket Mount
Bracket mount or yoke mount compasses offer the user the most flexibility for installation and can be screwed in place on a variety of horizontal, vertical or angled-vertical surfaces and dash panels.
Binnacle Mount
The binnacle mount compass is used in situations where a hole can't be cut into the flat horizontal section of the dashboard top due to a variety of reasons. Unlike the bracket-mount type, binnacle mounts typically sit taller on the dash flat, creating a different eye angle for the operator. The body of the compass is also protected against the elements sitting inside of the binnacle housing.
Dash Mount
For those situations where the dashboard's top horizontal area is a no-go for a compass mount for one reason or another, the vertical dash mount compass can be a game changer. Airplanes have been using this type of design for many decades, so it's been proven in the harshest conditions possible. To install a dash-mount compass, you would cut an appropriate sized hole in the vertical/angled dash panel in step with the operator's direct line-of-sight, similar to mounting a marine gauge like a tachometer or speedometer.
More to Come
In next month's article, we'll talk about the best spots to install a marine compass on your boat, with a step-by-step, pictorial on how-to get it done, plus more about how to compensate your compass for items onboard that might cause it to give false or inaccurate readings, so stay tuned.....