BLAKE D. FEDERINKO MICHAEL A. JENKINS BRANDI M. HO  360.823.5111  Blake@MAJCRE.com  360.823.5102  Mike@MAJCRE.com  360.823.5112  Brandi@MAJCRE.comLacey, WA CHIPOTLEINVESTMENTNNNTENANTSINGLELEASED Actual Photo
Prospective buyers shall be responsible for their costs and expenses of investigating the Property and all other expenses, professional or otherwise, incurred by them.
This offering has been prepared solely for informational purposes. It is designed to assist a potential investor in determining whether it wishes to proceed with an in-depth investigation of the subject property. While the information contained herein is from sources deemed reliable, it has not been independently verified by the MAJ Commercial Real Estate affiliate or by the Seller.
Interested buyers should be aware that the Seller is selling the Property "AS IS"
The projections and pro forma budget contained herein represent best estimates on assumptions considered reasonable under the circumstances. No representations or warranties, expressed or implied, are made that actual results will conform to such projections. This document is provided subject to errors, omissions and changes in the information and is subject to modification or withdrawal. The contents herein are confidential and are not to be reproduced without the express written consent.
CONFIDENTIALITYDISCLAIMER
CONDITION WITH ALL FAULTS, WITHOUT REPRESENTATIONS OR WARRANTIES OF ANY KIND OR NATURE. Prior to and/or after contracting to purchase, as appropriate, buyer will be given a reasonable opportunity to inspect and investigate the Property and all improvements thereon, either independently or through agents of the buyer's choosing.
The Seller reserves the right to withdraw the Property being marketed at any time without notice, to reject all offers, and to accept any offer without regard to the relative price and terms of any other offer. Any offer to buy must be: (i) presented in the form of a non-binding letter of intent; (ii) incorporated in a formal written contract of purchase and sale to be prepared by the Seller and executed by both parties; and (iii) approved by Seller and such other parties who may have an interest in the Property. Neither the prospective buyer nor Seller shall be bound until execution of the contract of purchase and sale, which contract shall supersede prior discussions and writings and shall constitute the sole agreement of the parties.
TABLE CONTENTSOF Property Lacey,SurroundingElevationsSiteAerialDemographicsOperatingRentLeaseInvestmentSummaryHighlightsAbstractRollStatementPlanRetailersWA 7 8 9 11 12 13 14 16 18
MAJREALCOMMERCIALESTATE
MAJ Commercial Real Estate is pleased to present the opportunity to acquire a Single Tenant Net Leased Investment located in Lacey, Washington.
The property is leased to Chipotle on a brand new 10-year term that commenced August of 2022. This location is Chipotle's new prototype design that consists of a pickup window "Chipotlane" for customers with meals preordered in the Chipotle mobile-app. Chipotle is part of a center that also features a newly developed 7-Eleven with Fuel, MOD Pizza and Five Guys. The site is ideally located on the corner of Pacific Avenue SE and Sleater – Kinney Road SE that encompasses +/-65,000 vehicles per day.
Chipotle | Lacey, WA 5 LeaseLANDLORDLacey,PROPERTYSummaryADDRESS:4002PacificAve,Washington98503GUARANTOR:ChipotleOWNERSHIPTYPE:FeeSimpleTERM:SeeEnclosedRentRollEXTENDEDTERMS:4,5-YearOptionsLEASETYPE:NNNRESPONSIBLE:RoofandStructure Founded in 1993 out of Denver, CO, Chipotle has become one of the fastest growing fast-casual restaurants globally, with more than 2,700 restaurant and over 88,000 employees across all locations. Chipotle takes pride in how their food is prepared and the partnerships with farms from where the food is sourced, focusing on using only high-quality ingredients and serving their customers a full-service restaurant experience, but with the convenience of a fast-food style experience. Chipotle's focus has always been on using higher-quality ingredients and cooking techniques to make great food accessible to all people at reasonable prices. LEASE GUARANTOR: Chipotle Corporate PARENT COMPANY: Chipotle Mexican Grill, Inc. NUMBER OF LOCATIONS: 2,800 +/HEADQUARTERS: Newport Beach, California REVENUE 2020: $5.98 Billion WEBSITE: www.Chipotle.com
6 Chipotle I Lacey, PropertyWA SummaryInvestment Highlights Income Tax Free State Newly Developed Chipotle's New "Chipotlane"Prototype ADDRESS 4002 Pacific Ave, Lacey, WA 98503 TENANT Chipotle LEASE TYPE NNN YEAR BUILT 2022 BUILDING SIZE ±2,340 SF LAND SIZE ±23,965 SF CONSTRUCTION Wood Frame 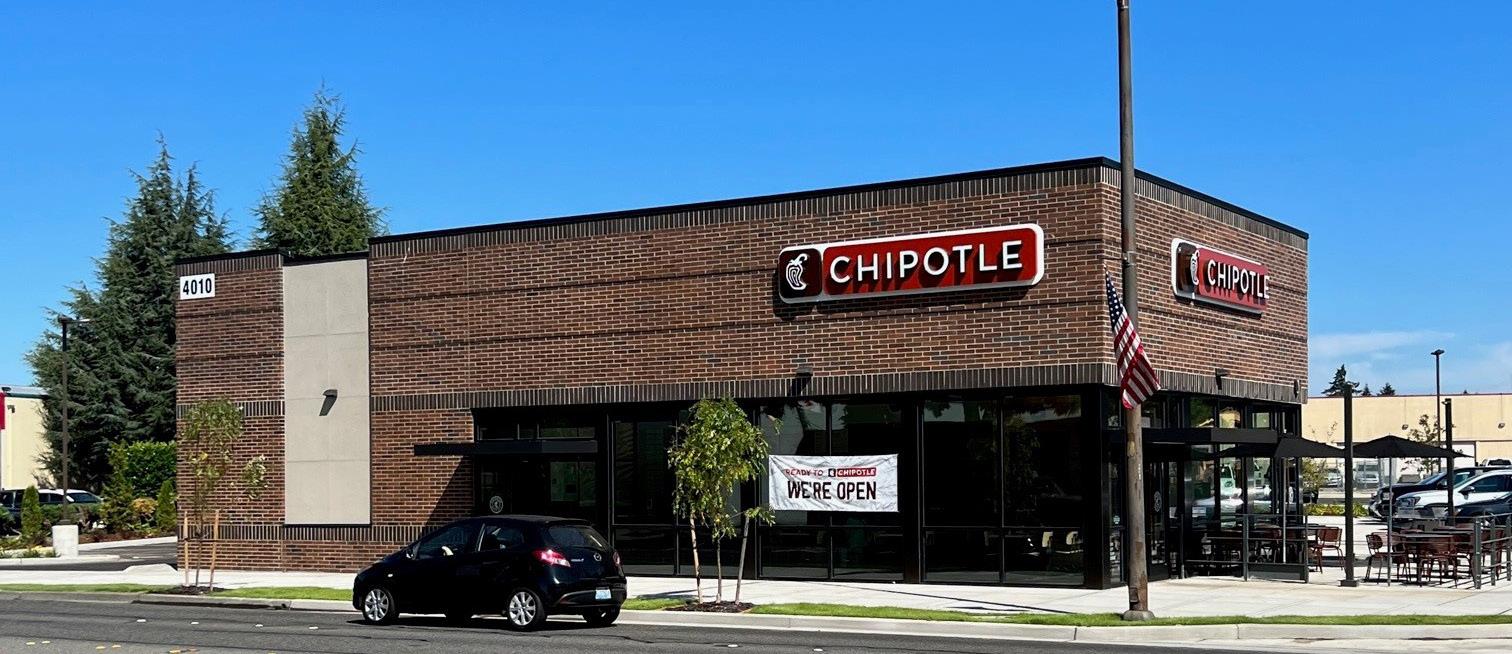 source: chipotlanehttps://www.qsrmagazine.com/fast-casual/inside-rise-game-changing-
Chipotle | Lacey, WA 7 Inside the Rise of the Game-Changing10/4/2021'Chipotlane' $2,793,000 PRICE 4.00% CAP CLICK HERE TO ENTER STREET VIEW TAXES TENANT RESPONSIBLE INSURANCE TENANT RESPONSIBLE CAMs TENANT RESPONSIBLE UTILITIES TENANT RESPONSIBLE Chipotle opened 56 locations in Q2. Forty-five of those included a Chipotlane. And of the 200 or so stores it expects to bring to market across all of 2021, roughly 70 percent will feature the window. If that unfolds as designed, we're talking 140 Chipotlanes added to the mix in 12 months. The "accessibility" Chipotle references is where the whitespace lies. Because, in truth, 250 remains a modest fraction of the 2,850-plus Chipotles across America.
Meanwhile, Niccol is confident the brand can grow $2.4 million average-unit volumes (trailing 12-month volume as of Q2) well past historical peaks of $2.5 million and into $3 million territory. This as it balloons to 6,000 North America units. So a multi-billion-dollar business is staring down Chipotle, and it's only going to gain additional access the more Chipotlanes that open. As CFO Jack Hartung noted in July, "The best returns we can generate are by investing in more Chipotlanes."
8 Chipotle I Lacey, WA Rent Roll/Base Rent NNN Lease Type 10 YEAR Brand New Initial Term 4, 5-YEAR OPTIONS   LEASE YEAR PER SQUARE FOOT PER MONTH 1-5 $47.74 $9,309.30 6-10 $52.51 $10,239.45 First Extended Term 11-15 $57.76 $11,263.20 Second Extended Term 16-20 $63.54 $12,390.30 Third Extended Term 21-25 $69.89 $13,628.55 Fourth Extended Term 26-30 $76.88 $14,991.60
Chipotle | Lacey, WA 9 LESS OPERATING EXPENSES CAMs Tenant Property Taxes Tenant Insurance Tenant TOTAL EXPENSES $0.00 $111,711.60 SCHEDULEDINCOME $111,711.60 NET INCOMEOPERATING $2,793,000 SALE PRICE 4.00% CAP   
SUBJECT PROPERTY PACIFIC AVE MARTIN WAY E (22,691 VPD) SERDKINNEYSLEATER (138,000 VPD) VPD)(±65,000
Demographics BUSINESSINCOME $9,070 (INCONSUMERSPENDINGTHOUSANDS) $355,114 PROPERTYMEDIANVALUE 10,533 1 mile POPULATION73,846 3 mile 165,222 5 mile    2.0 1 mile AVG HOUSEHOLD SIZE 2.4 3 mile 2.4 5 mile  $62,187 1 mile $84,306 3 mile $87,271 5 mile AVG HOUSEHOLD INCOME  $62,187 1 mile $84,306 3 mile $87,271 5 mile AVG HOUSEHOLD INCOME  40.2 1 mile MEDIAN39.0AGE 3 mile 38.6 5 mile  928 1 mile TOTAL2,713BUSINESSES 3 mile 5,945 5 mile  13,830 1 mile TOTAL37,844EMPLOYEES 3 mile 86,035 5 mile 
12 Chipotle I Lacey, WA RenderingAerial
Chipotle | Lacey, WA 13 34,261 SqFt23,585 SqFt 23,965 SqFt 25,672 SqFt CIT Y CODE ALLO CWANCE OLORS GASOLINE MIDGRADE UNLEADED GASOLINE PREMIUM UNLEADED GASOLINE REGULAR UNLEADED DISPL AY DETAILS - 80.67 S F Scale: 3/8" = 1'-0"A 13'-6" 1'-4" 10'-10"8'-0" 1'-2" 7" 3M 220-22 MATTE BL A CK 13.5' OAH, 81SF 5' SETBACK FROM ROW/PROPERT Y LINE P A C I F I C S T A T I O N WH TE A CRYL C MATTHEW S PA NT MP07102 DEEP RIVER SAT N BL A CK ALUM NUM HORIZONTAL GRAIN MA SONRY BR CK 12" 321 4 5 6" 11'-0"2'-11"3'-2"4'-0"1'-3"1'-2" 2 29,380 SqFt Site Plan
14 Chipotle I Lacey, ElevationsWA
Chipotle | Lacey, WA 15
16 Chipotle I Lacey, SurroundingWA Retailers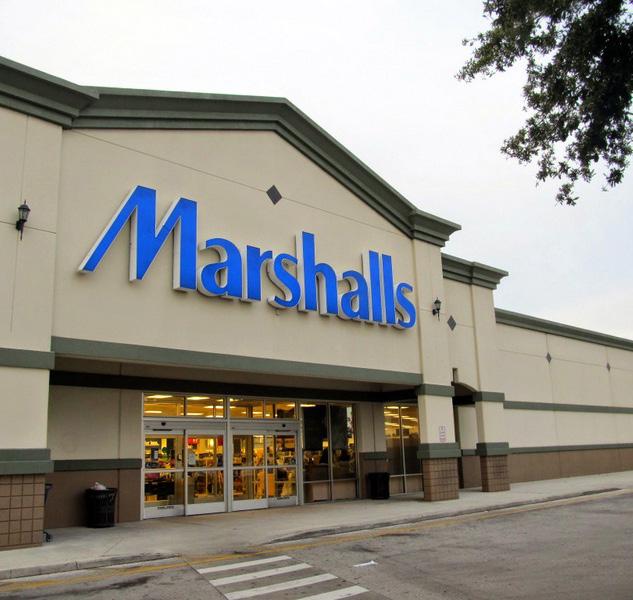 Chipotle | Lacey, WA 17
Lacey is a city in Thurston County, Washington, United States. It is a suburb of Olympia with a population of 42,393 at the 2010 census. Lacey is located along Interstate 5 between Olympia and the Nisqually River, which marks the border with Pierce County and Joint Base Lewis–LaceyMcChord.was originally called Woodland after settlers Isaac and Catherine Wood, who claimed land there in 1853. By 1891, the town of Woodland had a large enough population to apply for a post office. The request was denied because there was already a town called Woodland on the Columbia River. The name Lacey was chosen for the new post office application, presumably after O. C. Lacey, the local Justice of the Peace. The small settlements of Woodland and Chambers Prairie consolidated into Lacey in the 1950s. The city of Lacey was not officially incorporated until 1966. At the time, the main industries were cattle, milk, forest products, and retail. Lacey became a commuter town for Olympia, Fort Lewis and to some extent, Tacoma; in recent years, however, business developments, community groups, and population growth have led Lacey to develop into a city in its own right.
18 Chipotle I Lacey, WA
Lacey, WA
Sports outfitter Cabela's opened its Lacey location in November 2007, its first store in the south Puget Sound area. It attracts fishing, hunting, and outdoor enthusiasts from around the state, many of whom spend more than three hours in the store per visit.
In addition to being the home of many public and private schools, Lacey is also home to Saint Martin's University, Charter College and Thurston County's largest school district, North Thurston Public Schools. Lacey is also home to various faith based schools, such as Holy Family School (Roman Catholic Preschool through 8th grade), Faith Lutheran School (Preschool through 8th Grade) and Foundation Campus, which includes Community Christian Academy (Pre-school to Middle School) and Northwest Christian High School. Lacey is also the home of Pope John Paul II High School.
Chipotle | Lacey, WA 19
Kyle at a Lacey sported one of the Northwest's first ever "indoor malls", South Sound Center. It has since been partially demolished and turned into an outdoor shopping center. Lacey now features a diverse array of businesses, ranging from retail to warehousing/distribution centers, a large retirement community, and International Paper's corrugated container facility. As Lacey continues to grow, many businesses continue to feed into the city. Lacey now offers a Regal 16 Movie Theater, which is one of the largest theaters in the area. Other businesses that have recently come into Lacey include LA Fitness, Best Buy, Costco, The Home Depot, Lowe's, Thrive Community Fitness Center, and many strip malls and market squares.
BLAKE D. FEDERINKO  360.823.5111  Blake@MAJCRE.com MICHAEL A. JENKINS  360.823.5102  Mike@MAJCRE.com BRANDI M. HO  360.823.5112  Brandi@MAJCRE.com EXCLUSIVELY MARKETED BY: CHIPOTLELACEY,WA