from Around the Green - Winter 2019
by BethelCollege
>> The 2019-20 school started off with campus energized by the largest class of incoming first-time freshmen in more than 30 years. As of the first day of classes, enrollment of first-year freshmen was 157, with 466 total full-time students (compared to 434 a year ago).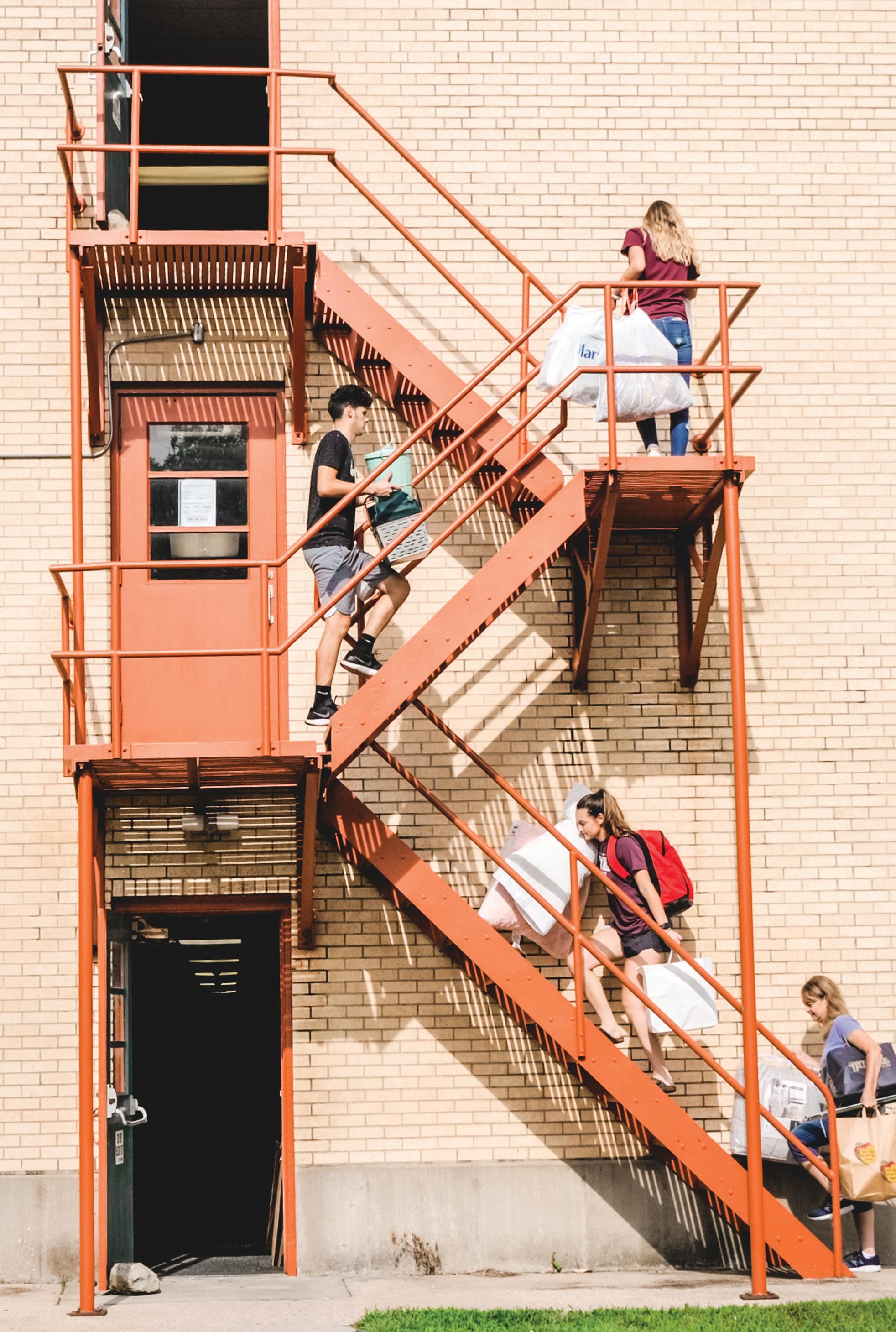 >> Women's soccer was named the 2018-19 Kansas Collegiate Athletic Conference Women's Team of Character at the annual Sport Management Conference Aug. 6. The award is based on academic achievement and especially on community service. >> Thresher volleyball earned the American Volleyball Coaches Association Academic Award for the second straight year (2018-19), given to teams who maintain a cumulative GPA of 3.3 or higher. >> Bethel is the highest ranked Kansas college or university in the Washington Monthly list of Top 200 Bachelor's Colleges for 2019-20, at #12. These rankings are based on an institution's contribution to the public good in three broad categories: social mobility, research and service. >> Sports Information Director Josh Booth '16 was named KCAC SID of the Year for 2018-19 at the annual Sport Management Conference Aug. 6. Booth, who began as SID in 2016, was also promoted to assistant athletic director July 1. >> Bethel's athletics department has earned the NAIA's Champions of Character Five-Star Insti tution Gold Award (2018-19) for the second straight year. >> Bethel had 11 teams on the National Association of Intercollegiate Athletics (NAIA) list of Scholar-Teams for 2018-19. Leading the Threshers was the golf team, with a cumulative team GPA of 3.578, closely followed by men's tennis, who turned in a GPA of 3.526. >> Bethel's exchange with UNICACH (Universidad de Ciencias y Artes de Chiapas/University of Sciences and Arts, Chiapas, Mexico) continues, with the first UNICACH student on campus this fall (Eduardo Lopez Argueta) and with UNICACH professor of evolutionary ecol ogy, Sergio Lopez Mendoza, at Bethel through February, along with his family. (For more, see page 20.)
FOR THE FULL STORIES, VISIT: bethelks.edu/news-events
>> Kauffman Museum received the 2019 Publication Design Award from the Mountain-Plains Museum Association for the materials that accompanied its special exhibition "Campaign for a New China: Looking Back on Posters from the Cultural Revolution, 1966-1976." On display at the museum in spring 2019, "Campaign for a New China" featured propaganda posters collected in China in 1976 by the late Robert Kreider '39, Bethel professor of peace studies. May 2019 graduate Austin Prouty (on the right in the photo) created the exhibition's promotional package as his senior graphic design project, in collaboration with Chuck Regier '81 (on the left), Kauffman Museum curator of exhibits.
>> Rachel Epp Buller '96, associate professor of visual art and design, published the book Inappropriate Bodies: Art, Design, and Maternity (Demeter Press), with co-editor Charles Reeve, this fall. The edited collection examines conflicting assumptions, expectations and perceptions of maternity in artistic, cultural and institutional contexts.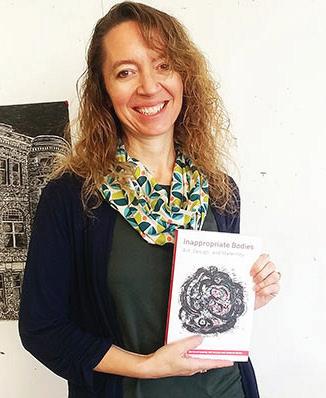 >> Bethel is #23 in U.S. News & World Report's ranking of Best Regional Colleges Midwest. Bethel also appears in two specialized categories: #29 in "Best Value" (based on overall ranking plus attendance cost) and #43 in "Top Performers on Social Mobility" (based on graduation rates for students receiving federal Pell Grants).
>> The Kauffman Museum special exhibit "Campaign for a New China" won an additional honor this fall: the Kansas Museums Association's 2019 Award of Excellence. Seniors Elizabeth Friesen Birky, Denver, and Emma Girton, Wichita, who were on the design team, accepted the award Nov. 8 at the KMA annual conference.
>> Bethel football ended an 11-year NAIA rankings drought after a 31-26 victory over Sterling College Sept. 28 gave the Threshers their best start (4-0) since 2008 and broughtthem in at #25 on the NAIA's weekly Top 25. Bethel finished the season ranked #24 in the NAIA, with one of the best records in program history (8-3), #1 in the NAIA in rushing, and with six KCAC First Team picks.
>> Kaci Wilson, senior from Sterling, Kan., is Bethel's 2019 recipient of the Kansas Independent Colleges Foundation's Maud Wyatt Memorial Scholarship, given to seniors close to graduation who have demonstrated excellence in academics, character and integrity; shown a commitment to the value of a Kansas private college education; maintained GPAs of 3.5 or higher; and contributed to their respective communities.