Best Boat Buys — MID APRIL 2023 — Serving New England Boaters Since 1979 BestBoatBuys. com 450 LOCAL BOATS UPDATED New and Used Listings
508-362-4904 WWW.millwaymarina.com 253 Millway Road, Barnstable, MA 02630 2023 Conch 33 Center Console Arriving Soon! 2023 Conch 27 Center Console (sistership) - $288,000
2503 Main Road, Tiverton, RI • 401-624-3464 www.donsmarineri.com AVAILABLE 2023 1801 CC AVAILABLE 2023 2100 SE Also Available the 2022 2120 SC & the 2520 XLD
With a length of 27' 11" and beam of 102", this model is filled with fishing features and creature comforts for your entire crew. And you'll also enjoy the performance Stingray is known for with our Z-Plane hull design. BETTER THAN BOAT SHOW PRICING! 518 South Washington Street North Attleboro, MA (508) 643-1130 SAMmarine.com AWESOME BOAT! Won't Last Long! Powered by T/Suzuki 300's NEW 273 CC NOW ON DISPLAY IN OUR SHOWROOM!
The new Sabre 43 remains true to her Downeast heritage without stinting on the modernization and innovation. Owners will appreciate her contemporary Downeast proportions and handcrafted interior. We have one on order that can still be built to your specifications. Contact a member of our sales team.
ALSO AVAILABLE: The 45 SE, 48 SE and the 58 SE Four
Locations: Marblehead • Weymouth Falmouth & Portsmouth R.I. bostonyacht.com Sabre 43 Salon Express NEW MODEL!
built since 1970 from 38-58'
Maine
316 Lincoln Street, Hingham,MA (781) 749-3250 3AMarine.com
In Stock R230 Center Console
Yamaha F250XCB, Digital Controls, Aluminum Tandem Axel Trailer, Alloy Gray Wide Band, Harbor Gray Interior, Fiberglass White Powder Coated Hardtop.
SPECIFICATIONS WITH FAMILY AND FRIENDS Leader 7.5 CC Series 3 Unmatched Versatility Length Overall: 25'4" Beam: 8'2" Weight: 3269lbs Draft: 1' 11" Deadrise: 19 Fuel Capacity: 87 Gal Water Capacity: 21 Gal Engine Power: 300hp 0 SPEND A NIGHT ON BOARD WAKE UP ON THE WATER 50 Bridge Road Salisbury, MA 01952 978-462-8192 hudsonsoutboard.com IN STOCK QUICK DELIVERY
835 Plain Street, Marshfield, MA 781-837-0115 mcshaneyacht.com BEST DEAL EVER SALE! Most of our 2022 inventory has sold. Come make your Best Deal! 328
288
268
228
Commander
Commander
Commander
Commander
NEW ARRIVALS! P.O. Box 1437, 140 Main Street, West Dennis MA www.bassrivermarina.com 508-394-8341
2023
252 DC
2023 BLACKFIN 332 CC
BLACKFIN
22' Center With green hull & 24' EASTERN 248 ISLANDER 1697 Main Road, Tiverton, RI Eastern 22 Center Console Hard Top standishboats.com 27' EASTERN CALL TO DISCUSS AN ORDER FOR ANY OF THESE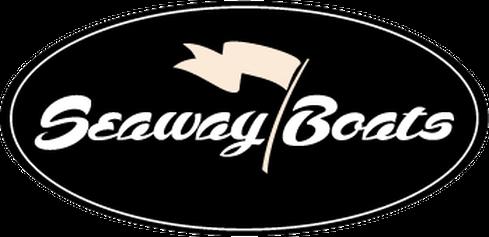 Console & off-white deck standishboats.com
EASTERN ISLANDER We offer both SALES AND SERVICE of your new EASTERN BOAT!
Eastern 248 Center Console
DISCUSS
18' EASTERN SPORTSMAN
PLACING ORDER THESE FINE BOATS!
508-888-8158 • www.EagleMarine1.com 242 FISHERMAN Now Available Whatever your passion: luxury fishing, family boating, or offshore cruising, the 242F embraces it all. ALSO AVAILABLE THE 222 FISHERMAN AND THE 202 FISHERMAN
BLACKFIN 2023 252 Center Console
With Twin Merc 200 XL White Fourstroke DTS
No matter what your destination is, the 252CC will take you there in style and comfort. Designed for everyday performance and fishability, the 252CC's unique hull design offers a smooth, dry, top performing ride. The 252CC is equipped with a fiberglass hardtop & leaning post with a command center featuring a custom-designed helm seat with flip-up bolster, high protective windscreen, gunnel and hardtop mounted rod holders, baitwell and in-floor macerated fish-boxes with pump-outs, making the 252CC perfect for handling your big offshore fishing adventures. Standard features and amenities such as u-shaped bow seating, fold-away transom seating, and a spacious headcompartment help to provide everything you need for the whole family to enjoy their time out on the water.
2820 Cranberry Highway Wareham, MA atlanticboats.com 2023 22 Ultra Elite $82,299 2022 21 LS WE HAVE MANY OTHER 2022 MODELS NOW IN STOCK!
OysterHarborsMarine.com 122 Bridge St. Osterville, MA (508) 428-2017 2023 34 w/Triple YAMAHA 300 HP 4-Stroke 2023 Regulator 23 w/twin YAMAHA F-150 4-Stroke 2023 Regulator 31 w/twin YAMAHA 425 4-Stroke 2023 Regulator 28 w/twin YAMAHA F300 4-Stroke ON ORDER.. 2023 Regulator 41 2023 Regulator 37 2023 Regulator 30 XO
600 High Street, Central Falls, RI 02863 401-723-6100 twincitymarine.com TEN OTHERS NOW IN STOCK! BEST TIME TO CHOOSE IS RIGHT NOW! 2023 Chaparral 270 OSX JUST ARRIVED!!!
• Visit our line up on the dock 8 AM - 4 PM • Register for a ride 8:30 AM - 3:30 PM Rain Date Sunday, April 23. Light rain doesn't stop us! 781-331-2400 • BostonYacht.com
In 335 Lower County Rd, Harwich Port, Cape Cod MA 508-430-6008 www.allenharbor.com AVAILABLE OPTIONS: Aluminum Hull RIBs Fiberglass Hull RIBs Inflatable Keels PVC/Hypalon Tubes 8-21 ft Models ALLEN HARBORSERVING THE BOATING PUBLIC FOR 96 YEARS! PROUDLY OFFERING 2023 INVENTORY NOW IN STOCK! 8'8" ALA 270 15'8" NAI RIB 480H 10'8" ALA 330L 8'2" DB 250 AD 17'8" NAI RIB 520H
401.624.3464 • donsmarineri.com Tiverton, Rhode Island 2023 R200 $70,050 2023 R222 $85,995 Other Models Available
253 Millway Road Barnstable, MA 508-362-4904 millwaymarina.com BUILDING SUPERIOR BOATS AT AN AFFORDABLE PRICE In the hull, a combination of biaxial heavy 24 oz. cloths are used to create a structure that will not shake, shutter, or toss you around and with the weight underneath you. MILLWAY'S NEWEST LINE Shown here the 21 Center Console Shown here the 24DV SPECIAL DEMO PRICING!
PERFORMANCE WITH PASSION! 518 South Washington Street North Attleboro, MA (508) 643-1130 SAMmarine.com COME SEE, COME SAVE!