AT HOME WITH THE THOMAS FAMILY
EASTER AT BERKELEY HALL
BHCF MEMBER MINGLE
MEET WINEMAKER JULIEN FAYARD
mar/apr 2023
Spring is nearly here! From the Savannah Gardens to our Tom Fazio courses, it's wonderful to see the Lowcountry coming into bloom.
We're getting ready for many of our favorite Club traditions from our Berkeley Hall-style Easter Celebration to the Mixed Member-Member and I'm looking forward to seeing many of you there.
Momentum at the Club continues as we welcome new members to our community. The Wall Street Journal recently named the Lowcountry No. 1 in the luxury real estate market for the nation, and we feel very fortunate to call it home!
We continue to see that success throughout the community with ongoing home builds, and look forward to new plans coming through the ARB this Spring. We have a great story to tell, and as we move towards 500 homes, we'd love for you to share it with your family and friends.
In this issue, we're happy to share the Thomas family story and what they love most about BHC. (read more on pages 4-5). You can also view their 'Our Stories' video located on the member website, which tells the story of what drew them to Berkeley Hall and how it's truly become their forever home.
As temperatures warm up, we continue to see the golf courses play better and better. Even with some challenging weather, winter conditions were the best I've seen during my seven years here. The Agronomy team's detail is remarkable, with continuing refinements throughout the courses, including native area options which make them both more attractive and playable. One of our big Spring goals is to visit different courses to look at various fairway grasses, bunker sand, native areas, and irrigation systems.
I've really enjoyed meeting with Members at our first two "Coffees with Adam." It's a great way to get to know everyone a bit better. Thank you for taking the time to share your views and please consider joining me at the next one.
We've got a great Spring planned at the Club, from charitable foundation events to family friendly events. And nothing says quintessential Lowcountry better than our Lowcountry Boil kickoff to Easter weekend. Come join us and enjoy the best of our "Berkeley Experience!"
Adam Kushner General Manager & Chief Operating Officer
NAMES LOWCOUNTRY NO. 1 IN LUXURY MARKET
The Wall Street Journal and Realtor.com named the Hilton Head IslandBluffton-Beaufort area the top emerging luxury real estate market in the country. The area ranked No. 34 out of 300 overall in the "Emerging Housing Markets Index Winter 2023," but its luxury market – defined as the most expensive 10% of homes –ranked No. 1 out of 60. Read more at wsj.com.
2 BERKELEYHALLCLUB.COM FROM THE CLUBHOUSE
Golf Cottages
At Home with the Thomas Family
Member Events
Easter at Berkeley Hall 10 Culinary News 11 Book Club
Community Clubs 13 Member Photos 14 Golf Talk with Kieran
Berkeley Hall Golf Academy
Learning Center
Learn from the Pros 20 Golf Maintenance
BHC Fitness Philosophy
Racquet Sports
The River Park
3
4
5
8
12
16
17
18
21
22
23
1BR Master Suite $250
2 BR/2BA Town Suite, Kitchen, Living Room, Patio $500
3 BR/3BA Master + Town Suite, Kitchen, Living Room, Patio $600
4BR/4BA Full Cottage, Kitchen, Living Room, Patio $800
Rates do not include sales and accommodations tax of 10% & if applicable, a daily $25 non-member fee. Cottage Rate does not include Golf Rate. Daily tidy service may be arranged. Fee schedule is available upon request. 2-Night Minimum Stay Required. Please contact Concierge Services at 843.815.8494 for reservations and additional information. *72-hours advance Cancellation required to avoid full charge.
You'll feel right at home in our charming cottages with easy access to everything. From golf weekends to family stays, our cottages offer all the amenities you could ask for. It's a short walk to the Clubhouse and onto the greens, and you'll find the Spa & Fitness Center just around the corner.
We can help make it even more special! For a nominal fee, you can add an assortment of room enhancements and amenities to really make your next visit exceptional including wines from the Club wine list and selections from our Club menu. Spa appointments, Club and local dining reservations, pontoon boat cruises, and more! Simply request 72-hours prior to your arrival from our concierge team, and we'll be happy to provide your requested amenities.
BOOK ONLINE! For your convenience, you can book cottage reservations online, located under the Golf Cottages tab on the member website. Simply select your reservation details and choose your accommodations!
NJ
Kenneth & Clive Esposito
Summit, NJ
Ronald & Antoinette Kuenkler
Beaufort, SC
Edward & Donna Patchett
Reston, VA
Thomas & Annlea Rumfola
Dublin, OH
David & Molly Sigel
Deephaven, MN
Vance & Elena Wood
Highlands, NC
MARCH/APRIL 2023 3 golf cottages
Michael Stark & Anna Borghard Ringoes,
4 BERKELEYHALLCLUB.COM
t felt like home almost immediately," share Shaw and Michael. "We have two young boys, 4-year-old Mason and 3-year-old Hudson, and we wanted a place where things would slow down a bit, and we could be a family."
"Just the entrance of Berkeley Hall took my breath away for a second, then you make that long beautiful drive to the Clubhouse. It was everything we were looking for, without even knowing specifically what we were looking for," adds Shaw.
Coming here from the hustle and bustle of South Florida was a welcome change for the Thomas family. As professionals with a young family, they were looking for a home that would offer the right balance of family time, career, and golf.
For Michael, with over 25-years of experience as a golf industry professional, the community's Core Golf was
extremely important. And the ability to work remotely also has its appeal for Michael, as founder of Thomas Unlimited, and Shaw, creator of JigShaw Inc., strategic communications.
"From the warmth of the people, every single person we met, and the pristine perfection of the landscaping, the ponds, the homes, it was everything," Michael and Shaw said together. "My boys love golf, so the vision of slowing down, having family around, finding the right schools and then I can take the kids on the golf course, are you kidding me?" said Michael. "We couldn't be happier than to be here."
"It's such an easy lifestyle," adds Shaw. "A place for our boys to grow up where they're safe to ride around the neighborhood on their bikes and explore, and make memories. We really see Berkeley Hall as incredible now, and we see the best is yet to come."
MARCH/APRIL 2023 5
You can also see the "Thomas Family" story in BHC's "Our Stories" video collection on the member website. Sharing our stories through the voices of our members, with an inside view of our Lowcountry lifestyle, the amenities our members enjoy, and the welcoming warmth of our community.
MEMBER EVENTS
THURSDAY, MAR 30 | 5PM
Berkeley H all CHaritaBle Foundation
Thanks to the Berkeley Hall community's extraordinary generosity, the Berkeley Hall Charitable Foundation has raised over $2.5 million for Lowcountry charities since its inception in 2008. Each year, monies raised at the annual Charity Cup event fund the following year's grant cycle. This past December, BHCF approved more than $425,000 in grants to fund 22 projects for 21 non-profits, that will have a considerable impact on improving the lives of many Bluffton residents.
Join us for our annual Member Mingle event on Thursday, March 30 at 5pm to honor the BHCF grant recipients and give heartfelt thanks for the generosity of our membership that made these grants
WEDNESDAY, JUNE 7 | 11:30AM
possible. Come meet our grant recipients and learn more about the important work they do in our community. Event is complimentary, please RSVP so we can accommodate all attendees. Hors d'oeuvres & Member Bar.
BHCF LADIES LUNCHEON Ooh La La! Showing We Care... with Parisian Flair!
With its elegant Parisian café theme, the annual Berkeley Hall Charitable Foundation Ladies Luncheon will be held on Wednesday, June 7th at 11:30am on the Verandah. Our grand affair will feature a lovely lunch, paired with exquisite wines, donated through Melanie Vanderpool's wonderful partnership with renowned vineyards. And once again, we will be selling raffle tickets for some very special prizes!
So, save the date in your calendar and stay tuned for more details.
A portion of the ticket price will be donated to the Foundation, which serves local charities.
TUESDAY, MAR 14 | 5:30-9PM
et ready for an unforgettable entertainment experience on Tuesday, March 14 with East Coast Dueling Pianos! Talented duo David Ross and Sterlin Colvin, are unbelievably versed in dueling piano expertise for a high energy, danceable show that keeps everyone moving!
Enjoy a complimentary glass of wine upon arrival, with member bar cocktails at 5:30pm and 6pm dinner buffet, followed by performance from 7-9pm.
$59 inclusive of tax and service charge
Club Casual | Verandah
6 BERKELEYHALLCLUB.COM
MEMBER EVENTS
THURSDAY, MAR 16 | 5-7PM
o experience the wines of Julien Fayard is to put yourself in the hands of an acclaimed vintner and one of Napa Valley's master craftsmen. Julien joins us for a special Berkeley Hall evening on Thursday, March 16 from 5-7pm on the Verandah.
Originally from Provence, Julien began his career as a winemaker producing fine rosé at his family's winery. In Bordeaux he was at Lafite Rothschild and Smith Haut Laffite before coming to Napa Valley where he later launched his own wines. With more than two decades of
expertise, Julien is one of Napa Valley's most respected winemakers producing California varietals with French finesse. Enjoy a curated experience paired with exquisite cuisine for a truly memorable winemaker event!
This once in a lifetime experience brings Julien's vast knowledge of winemaking to us for a wonderful evening of storytelling as he shares a sampling of two wines from each of his portfolios from brands Julien Fayard Wines, Nicholson Jones, LePich, Covert, and Purlieu vineyards.
To experience the wines of Julien Fayard is to put yourself in the hands of an acclaimed vintner and one of Napa Valley's master craftsmen.
$125 per person inclusive of tax and service charge
Club Casual | Verandah
MARCH/APRIL 2023 7
In support of the Berkeley Hall Charitable Foundation, a $75 portion of the event fee will be donated to the foundation.
Easter weekend at Berkeley Hall invites you and your families to celebrate with family-friendly events the whole family can enjoy!
FRIDAY, APR 7 | 1-4PM
PAINT & DESIGN KI DS
FRIDAY, APR 7 | 5-6PM
Let your little inner artists shine at our Kids Paint & Design session. The guided class is led by professional artists, skilled at sparking your child's creativity and imagination in a fun, interactive setting. Limited to 20 attendees. Soft drinks included.
$18 inclusive of tax and service charge. Berkeley Room | Club Casual, Jeans Permitted
Crosswind Farms will be here at BHC for a special Petting Zoo on the Front Mall lawn. Adorable animals your children will love to see, come pet a pony, meet a kangaroo, llama, and more! Soft drinks included.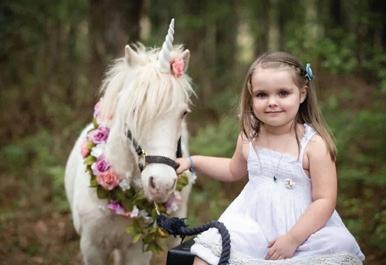 $6 per person, inclusive of tax and service charge | Front Mall Club Casual, Jeans Permitted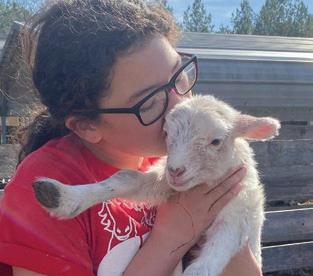 6 BERKELEYHALLCLUB.COM 8 BERKELEYHALLCLUB.COM
Saturday
Easter Egg hunt
Saturday, April 8 | 12-2pm
The Fazio
Adults $30 / Children $15 (inclusive of tax & service charge)
Club Casual, Jeans Permitted
Saturday's Easter Egg Hunt at the Fazio is the perfect Spring setting for some family-friendly fun on April 8th from noon to 2pm.
Join us as we celebrate one of our favorite Easter traditions! Enjoy good-natured egg gathering for the young ones, accompanied by kid-friendly lunch buffet and soft drinks, music by DJ Royce, delicious Easter cookies and member charge Bloody Mary and Mimosa bar. A fun time for all, with three age groups for our egg hunters beginning at 12:30pm, and Easter Bunny's arrival at 1pm!
Saturday Lowcountry Boil
Saturday, April 8 | 5:30pm-8:30pm
The Verandah
Adults $54 / Children $17 (inclusive of tax & service charge)
Club Casual
Nothing says Lowcountry better than our authentic Lowcountry Boil, featuring great music with popular local band Cornbred and a welcome complimentary glass of wine!
Gather with family and friends on Saturday, April 8th for a great evening of Lowcountry fare, delicious dinner buffet, live music, build-your-own s'mores, and lawn games for the kids. (of all ages!)
Sunday
Easter Brunch
Sunday, April 9 | 11am-2pm
Verandah & Palmetto Room
Adults $73 / Children $27 (inclusive of tax & service charge)
Semi-Formal Attire
Easter Sunday is all about celebrating classic traditions with a gorgeous brunch created by Executive Chef Jeff and his culinary team. Enjoy our extravagant brunch buffet with chefcarved Virginia ham, beef tenderloin, made-to-order-omelet station, scrumptious sides and salads and Pastry Chef Owen's hand-crafted dessert array of beautifully decorated Easter cakes and cookies. Easter Brunch seatings offered at 30 min-intervals, from 11am to 2pm. Come celebrate with us!
MARCH/APRIL 2023 9
SATURDAY, APR 15 | 5:30-8PM
to
andlelit tables on the Verandah lawn welcome members to our special Farm-to-Table Dinner on Saturday, April 15. Enjoy a poured complimentary glass of wine as you mingle with good friends. Verandah terrace cocktails follow at 5:30pm, serenaded by acoustic guitarist David Kimbell beneath a starry night. Rustic and elegant tables are set to best
showcase Chef Jeff's fresh local and regionally sourced multi-course dinner. It's a special night of fine dining al fresco, and we invite you to toast to the Lowcountry's beautiful and bountiful fare and the good life at Berkeley Hall.
Cocktails at 5:30pm, Dining at 6:15pm. $85 inclusive of tax and service charge Club Casual | Verandah Terrace & Lawn
Dine with us! ON THE VERANDAH:
Southern Fried Night
Enjoy our Southern Fried Chicken, along with delicious Deviled Crab, homemade Banana Pudding and traditional Southern Hummingbird Cake! Dining reservations recommended. $35+ sales tax, Children $14+ tax
Classic St. Patrick's Day Favorites
BHC's Must-Try Entrees & Apps
Straight off the Smoker! If you haven't experienced our Smoked Brisket Birria Tacos prepared on Chef Jeff's brand new smoker, you're in for a real treat! Prepared with smoked beef broth, Oaxaca cheese, red onion and cilantro on corn tortillas, need we say more…
Brisker Lovers – our amazing Smoked Brisket Sandwich with Bourbon BBQ sauce and jalapeno coleslaw is a new lunch and dinner favorite!
Celebrate St. Patrick's Day with all your favorites! Featuring house-cured Corned Beef, Bailey's Irish Cream Cheesecake and more! Dining reservations recommended. Serving full dinner menu, along with delicious St. Patrick's Day features!
Pastabilities
Everyone's favorite – Our full madeto-order Pasta Bar, with authentic sauces and toppings, meatballs, and fabulous, housemade Tiramisu! Dining reservations recommended.
$35+ sales tax, Children $14+ tax
MAR 9 | 5-8PM | VERANDAH MAR 17 | 5-8PM | VERANDAH APR 6 | 5-8PM | VERANDAH 10 BERKELEYHALLCLUB.COM
"It has all the elements we love, tender, smoked Brisket and Bourbon BBQ Sauce, for that smoky, sweet blend of flavors!"
CULINARY NEWS
– Executive Chef Jeff McKinney
Read any good books lately?
Join our BHC Book Club –Our meetings are held the first Monday of each month at 3pm on the Verandah. For details contact Wendy Hansen: hansenwendyj@gmail.com.
"The Gown"
by Jennifer Robson
The era-flipping postwar novel starts in 1947, when Ann Hughes, a trained embroiderer with London fashion house Hartnell, is assigned to the top-secret team behind Princess Elizabeth's wedding dress and veil. Speculation over the design is rampant, as fabric rations are still enforced, even for royalty. Ann, whose brother died during the Blitz, works on the gown's elaborate stitched detailing alongside Miriam Dassin, a young French immigrant and Holocaust survivor.
Toronto journalist Heather Mackenzie, 69 years later, is bequeathed by her grandmother a box containing a swatch of intricately embroidered fabric. Heather discovers the embroidery features similar motifs to ones that graced Queen Elizabeth's gown. The box also houses a photo of her Nan with Miriam, now a famous textile artist. Mystified by it's contents, Heather flies to London to uncover the fabric's secrets and why her Nan never spoke of this period in her life.
Review: Quill & Quire
he Single Malt Society is a shared space for BHC whisky lovers (men and women) to gather and share their love of Scotch.
Join us for a "Tour of the Scottish Islands with Single Malts" on Thursday, April 13 at 7pm in the Men's Locker Room. Sip and savor with light appetizers, as fellow member Bill Barnett leads us on a very enjoyable tour. Event is limited to 50 attendees. As they say in Scotland Slàinte Mhath!
Whether you're an avid fan or thirsty to learn more, the Single Malt Society provides a great opportunity to make new friends and enjoy distinctive single malts. Meetings are held quarterly. For details contact Elijah Paulsen, Food and Beverage Manager at epaulsen@berkeleyhallclub.com.
$45 inclusive of tax and service charge Men's Locker Room | Club Casual
"The Second Mrs. Astor: A Novel of the Titanic" by Shana Abe
It's 1911 and Madeleine
Force is a privileged and beautiful seventeen-year-old debutante in New York City. John Jacob Astor is an ultra-wealthy businessman with a blue-blood pedigree and a recent divorce. When a courtship begins between Madeleine and Jack, the front-page gossip campaign catches naïve Madeleine completely unprepared. Jack's divorce has already caused rabid gossip among the society pages. Now his pursuit of a girl less than half his age ignites a pearl-clutching scandal that eventually drives the pair to a private wedding and an extended honeymoon abroad… a honeymoon that ends aboard the fateful Titanic. The Second Mrs. Astor shares their love story. While history has already revealed the tragic ending to their brief love affair, this story believably recreates their upper-crust world. The author uses beautiful imagery to set scenes in Manhattan, Bar Harbor, and aboard the Titanic.
Review: Manhattan Book Review
MARCH/APRIL 2023 11
CULINARY NEWS
THURSDAY, APR 13 | 7PM
APR 3 | 3PM | THE VERANDAH MAY 1 | 3PM | THE VERANDAH
MEMBER EVENTS