1ISSUE2022OCTOBER
2 Beneath Your Beautiful Magazine People who are kind radiate an irresistible beæuty CINDY HVAL
5218 96 4612 90 6030 101 5422 98 6432 104 5014 94 70 108 3442786 36768 844482 Beneath Your Beautiful Magazine 3
4 Beneath Your Beautiful Magazine
At 7, I was sexually abused. Nothing was said or done when I told my mom and I let that define my worth. I carried so much shame. With a child's perspective, I believed it was my fault. It took 45 years for me to be convinced it was a trauma worthy of discussion.
After hundreds of intimate conversations with people I've photographed and as the host of See Beneath Your Beautiful podcast, I understand the beauty of a single tear rolling down a mother's cheek as she holds her stillborn baby, just as much as in the image of a sweet elderly couple holding hands.
I lost my dad twice: once to the fog of Alzheimer's and later when his body succumbed to the disease.
Through all of this, I battled my weight and self worth.
My mom passed away from cancer at 46 and I was just 18. For six brutal months I watched her slowly deteriorate and then I was thrust into adulthood.
LETTER FROM THE EDITOR
Hara Allison
Beauty is in all of us, no matter what we look like or what challenges life presents us.
This magazine, then, hopes to recognize beauty in all things and to create positive change through honest and compassioniate storytelling that inspires empathy and understanding.
I lost a brother to a drug overdose and another to cancer.
Beneath Your Beautiful magazine is born from a desire to show that beauty is everywhere: from heart-warming to heart wrenching. The title refers to the lightness in our soul, as well as the darkness. It represents all that we've wrestled with as well as our triumphs.
I have seen my share of struggles. My parents divorced when I was 1. Single with six kids, my mom struggled financially as the kids struggled emotionally. My childhood was a chaotic mix of drugs, police interactions, powdered milk and reduced-cost school lunches.
I am more than my struggles. I am more than what I look like. I'm proof that there is always hope and to find beauty you just have to seek it.
You're beautiful.
When my daughters were only 2 and 6, I found myself a divorced, single mom barely making it on one salary. I filed for bankruptcy twice and almost lost my home to foreclosure, while surviving on a diet of top ramen because that was all I could afford.
After years of work, however, I have found my way to love. Instead of pointlessly wishing I was smarter, smaller, or anything I'm not, I honor my strengths, acknowledge my weaknesses and appreciate what I have.
hello @ beneathyourbeautifulmag.com PUBLISHER | EDITOR | DESIGNER Hara MAGAZINEAllison beneathyourbeautifulmag.com PODCAST seebeneathyourbeautiful.com PHOTOGRAPHY hara.photography DESIGN studioh-creative.com COPY EDITORS Elin Adcock Pia Hallenberg cover:FrontPHOTOGRAPHER RyanKristen cover:BackMODEL DePaulJacqueline PHOTOGRAPHER WedgeLucinda My God Is Bigger Than YourARTISTGod Kevin instagram.com/bitter_buff_alokevinfoote.orgFooteSEEALSOPAGES6AND7 Beneath Your Beautiful Magazine 5
NorthHeading 6 Beneath Your Beautiful Magazine
Kevin Foote captures the strange and unusual lurking beneath the everyday, with richly textured portraits and sparse settings that suggest we are catching his subjects midnarrative. While the often-empty backgrounds allow the viewer's imagination to fill in the scene, the nuanced glances of his subjects and the out of place elements, all conveyed by Kevin with sparing brushstrokes heavily suggest that the narratives we are glimpsing are surrealist and uncertain.
studiedKevin fine art at andGallery.staple,anandwhereAustin,movingChicagoInstituteoftheCollegeColumbiaandSchooltheArtofbeforetoTexas,heopenedoperatedartcommunityBirdhouseHenowlivesworksinMadison,WisconsinUSA WestCrowded Beneath Your Beautiful Magazine 7
When I heard his story I felt I needed to photograph his hands; they tell the story matched by his face. Looking at his hands, you can almost see all the clubs and places he has played.
I met James on the street in a primarily hispanic area of San Francisco called the Mission. James first appeared to be homeless as I saw him drinking on the corner. After speaking with him I discovered that he was a really famous Jazz musician who, in his youth, travelled to Paris to play in the clubs.
HARRY WILLIAMS
8 Beneath Your Beautiful Magazine
Beneath Your Beautiful Magazine 9
Harry Williams
Harry Williams was born in Ohio. He graduated from The Ohio State University with a B.A. in photography.
instagram.com/hwilliamsjrphoto 10 Beneath Your Beautiful Magazine
PHOTOGRAPHER
In 1999 he sold all his possessions to travel to South East Asia for a year. That year he shot film only from a manual camera with two lenses: a 50mm and a 28mm.
Currently Harry lives in San Francisco, where he is working to publish his first book, "Eye See You", filled with photography from the streets of San Francisco.
Beautiful Magazine 11
Beneath Your
PHOTOGRAPHER Ilya Kureev instagram.com/loverawzz MODEL/ACCESSORY DESIGNER Tanya Sosenkova instagram.com/sosenkova 12 Beneath Your Beautiful Magazine
Beneath Your Beautiful Magazine 13
wonder years 14 Beneath Your Beautiful PHOTOGRAPHERMagazine Kristen Ryan instagram.com/kristcxkristenryanphoto.com
Beneath Your Beautiful Magazine 15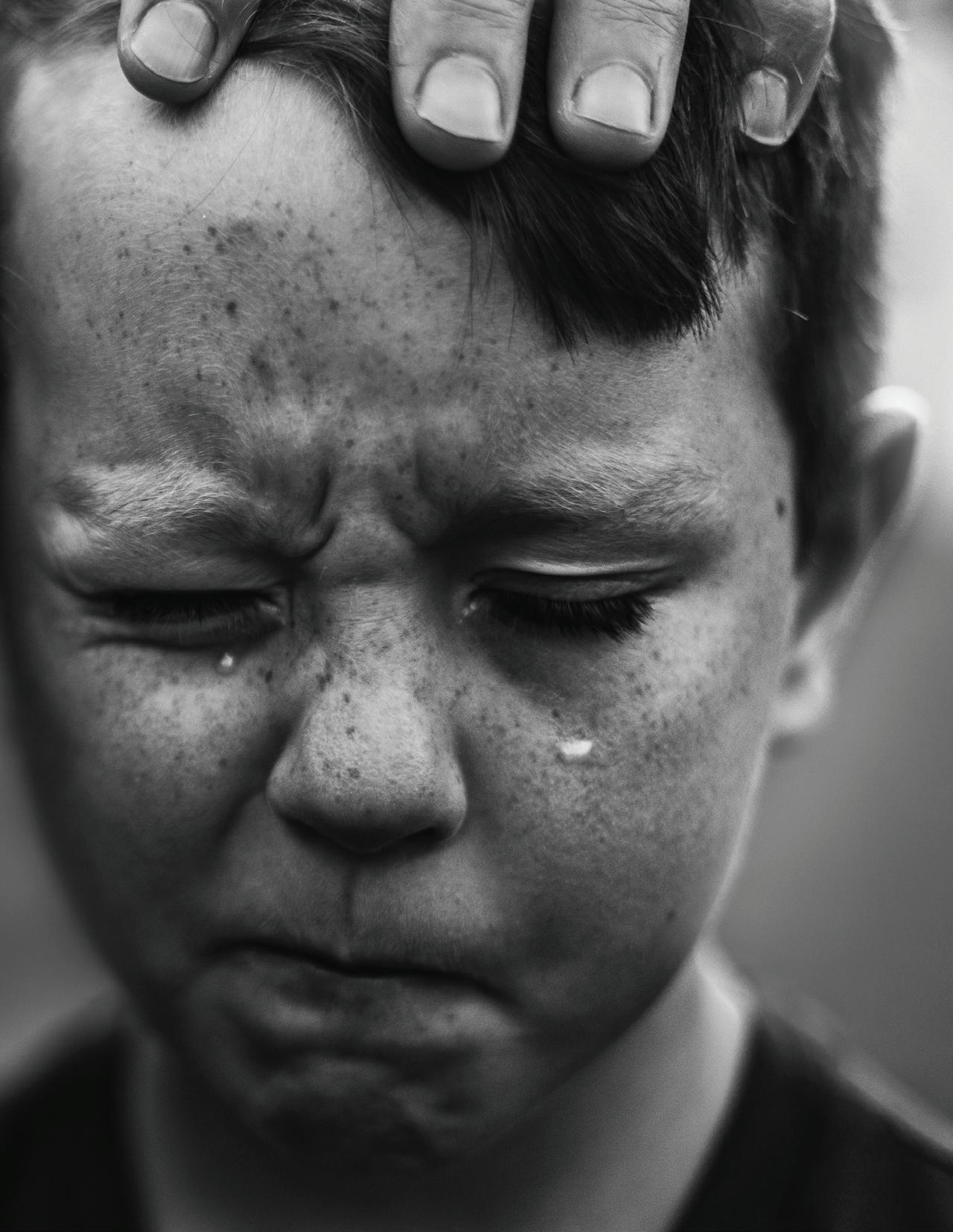 16 Beneath Your Beautiful Magazine
Kristen Ryan is a hobbyist photographer who has a weakness for pretty light. She is a wife and a mother to a wonderful family. They enjoy spending time outdoors finding any new adventure they can. Kristen loves seeing the world through her children's eyes. It brings inspiration to her photography. She loves to create moments that take her back and give her those same feelings she had when she clicked the shutter. There is never a moment too small to capture, an adventure too little to go on. Photography has taught her to see the beauty in her every day and not to overlook even the smallest of moments. She loves to share that joy with others.
Beneath Your Beautiful Magazine 17
PHOTOGRAPHER Tom Tyson instagram.com/phe_tom_enon MODEL Jessica Jaide instagram.com/jessica_jaided HAIR AND MAKEUP ARTIST Jenn Barlos instagram.com/jennbarlos_hmua 18 Beneath Your Beautiful Magazine
Beneath Your Beautiful Magazine 19
A hobby photographer with just a few years of experience, Tom Tyson's main goal is pretty simple: have the viewer stop and look at his picture for more than a 2-second scroll. If he can get you to stop and "absorb" what he shot, he feels he won!
20 Beneath Your Beautiful Magazine
Beneath Your Beautiful Magazine 21
22 Beneath Your Beautiful Magazine runway Yellow
PHOTOGRAPHER Lesley Pedraza instagram.com/lesleypedraza Beneath Your Beautiful Magazine 23
Age 53, Jacqueline is an IT Consultant with a degree in Physics. By winning the Wilhelmina Agency's national 40+ Model search at age 41, she reinvented herself as an agency represented fashion model, and currently maintains both her IT and fashion careers simultaneously. Jacqueline founded her blog Yellow Brick Runway with the goal of inspiring other women to express and explore their individual creativity, regardless of age.
PHOTOGRAPHER Lesley Pedraza instagram.com/lesleypedraza 24 Beneath Your Beautiful Magazine To learn more about Jacqueline, listen to See Beneath Your Beautiful podcast Episode 32
Jacqueline Depaul
PHOTOGRAPHER Lucinda Wedge instagram.com/wedgelucinda Beneath Your Beautiful Magazine 25
PHOTOGRAPHER Lesley Pedraza instagram.com/lesleypedraza PHOTOGRAPHER Thyronne Millaud instagram.com/thyronne_millaud 26 Beneath Your Beautiful Magazine
PHOTOGRAPHER Lesley Pedraza instagram.com/lesleypedraza Beneath Your Beautiful Magazine 27
PHOTOGRAPHERBrakhaMosheinstagram.com/moshebrakha
PHOTOGRAPHER
Phillip Ritchie instagram.com/phillipritchiephotography 28 Beneath Your Beautiful Magazine
Beneath Your Beautiful Magazine 29
PHOTOGRAPHER Jo Martindale instagram.com/jomartindale SUPERMAN 30 Beneath Your Beautiful Magazine
Beneath Your Beautiful Magazine 31
A traveling, old page that found itself in our new world. And this page studies everything new and unprecedented, but at the same time the most beautiful. And thus the page enjoys and rejoices in any new thing for it.
Strokova Olga Alekseevna is 22 years old. She is a lawyer and also completed courses at the PICCHA Photography School. Initially, she took pictures just for herself on her phone as a hobby. She started shooting in 2014 and on a professional camera since December 2021. Photography has now become the center of her universe. She hopes all could find a vocation that not only provides financially, but also brings as much pleasure as she has found in her work.
32 Beneath Your Beautiful Magazine
UNUSUAL PAGES
STROKOVA OLGA ALEKSEEVNA
PHOTOGRAPHER Strokova Olga Alekseevna instagram.com/photos.helga25 MODEL Maria SinyushkoAESTHETICS Beneath Your Beautiful Magazine 33
princessbored bigdream 34 Beneath Your Beautiful Magazine
While some works are clearly drawn from her own childhood memories, her overall inspiration is the universal human experience of growing up.
Julia is an artist based in Germany, focusing on modern oil paintings that create a better world within our reality. She considers herself a mythmaker, a storyteller and offerer of parallel worlds; bringing to us a renewed awareness of what we already know. By inviting the viewer to meet their inner child and renewing a faith which has been shattered by reality and pressure of daily life, Julia's art provides a state of new consciousness away from the pace of modern life. Her style is clear and honest: every brushstroke has its eligibility and meaning.
Beneath Your Beautiful Magazine 35
ARTIST Julia Ulrich instagram.com/julia_ulrich_artjuliaulrich.com princessesPROMISESAND
when I grow up
36 Beneath Your Beautiful Magazine
Beneath Your Beautiful Magazine 37
DARIUS BASHAR
38 Beneath Your Beautiful Magazine
But here's the thing: if you sincerely share from your heart with the intention of healing, sooner or later someone else will step forward in solidarity and strip off some clothing too.
Sharing hard truths that have been buried deep inside can be terrifying. Standing there alone, raw as fuck, you can feel energy everywhere. Every breeze sends chills up your naked body.
Naked can be terrifying, but it can also be one of the most liberating human experiences - if you let it.
Beneath Your Beautiful Magazine 39
40 Beneath Your Beautiful Magazine
Darius
His
work has been featured in world-class publications such as TIME, Apple, Forbes, USA TODAY, Oprah.com and others.
Bashar is a celebrated photographer who works with international celebrities, best-selling authors and thought leaders such as Seth Godin, Liz Gilbert, Director X, Lisa Nichols and Masai Ujiri.
In
June 2022, Darius launched a new photography project called NoStrangers.art, which explores intimacy and connection by taking photos of strangers on the streets of Toronto and asking them a single deep PHOTOGRAPHERquestion. Darius Bashar instagram.com/dariusbashardariusbashar.com MODEL Jordan Lindo instagram.com/unite.infinity To learn more about Darius, listen to See Beneath Your Beautiful podcast EpisodeBeneath12 Your Beautiful Magazine 41
PHOTOGRAPHER Danielle J. instagram.com/dvniellejdvniellej.com MODEL Brandon Agent instagram.com/iambrandonagent skies 42 Beneath Your Beautiful Magazine
Danielle J. resides in Atlanta GA, but is from Dallas TX. She's been a photographer for a little over 8 years and specialize in creative and fashion portraits. She loves telling stories through her work. Her goal is to capture the uniqueness in each person in the photographs. Each model has their own personality that brings out beauty in every photoshoot.
Beneath Your
Beautiful Magazine 43
44 Beneath Your Beautiful Magazine
PHOTOGRAPHER Brianna Hickey instagram.com/bdh_imagerybdhimagery.com MODEL Ian Leipold instagram.com/icky_ian Beneath Your Beautiful Magazine 45
Brianna Hickey has been obsessed with photography as long as she can remember. She finds the art to be an incredible way to keep memories and also show off self expression. She currently lives in NV but is an avid traveler. She looks forward to making more art and more chaos.
PHOTOGRAPHER Zeno Gill instagram.com/zenopoxzenogillphotography.com MODEL Violet instagram.com/plattinum.princess 46 Beneath Your Beautiful Magazine
Beneath Your Beautiful Magazine 47
Zeno Gill is a photographer based in New York, US. His speciality is outdoor, environmental portraiture using both film and digital cameras.
48 Beneath Your Beautiful Magazine
Beneath Your Beautiful Magazine 49
50 Beneath Your Beautiful Magazine
PHOTOGRAPHER Annie Nelson instagram.com/annienelsonphotographyannienelsonphotography.com Beneath Your Beautiful Magazine 51
AllisonHarabyPhoto
It is a difficult job on its best days, completely "open the floodgates" overwhelming on its worst days. Usually I can find some random redemption, but on this particular day I couldn't find the emotional reward and came home seething.
52 Beneath Your Beautiful Magazine
52 Beneath Your Beautiful Magazine
My thoughts were scattered, my heart in tatters and I wanted to marinate myself in the indignity of it all. And marinate myself I did. I made sure I was doused in misery and even flipped myself over every half hour for good measure. I wallowed, burrowed, snuggled and rolled in my marinade of MAD. Instead of letting that warm, fuzzy Friday night feeling soothe my wounds,
This night was warm and soft: summer holding on by her flame-orange fingertips against the press of fall, so evident in newly-crisp mornings and the creeping in of the soft-filtered yellow light they hold.
On a recent Friday night I came home from work at the retirement home feeling undervalued, overworked and completely unseen for what I try to accomplish.
Kristi Leavitt is a mother first and everything else second. 52 years of a work/life hybrid of experience, a large loud family, a sense of humor, the love of a great man, and friends both old and new have propelled her into looking at the world through a lens of gratitude and simple abundance.
by Kristi Leavitt
The Little Moments
Beneath Your Beautiful Magazine 53
then go limp with a sigh of contentment, happy just to be snuggled against my leg in that heavenly soft bed. I heard the soft rise and fall of my beloved's breath next to me, and felt the wisp of a breeze tickle my hair and face. I could hear crickets chirping cheerfully outside and could see the lights of the city I love twinkle through the cracks of the unclosed blinds. I was awash
I got out some salt (a staple for all great marinades) and poured generously. I went to bed early but woke up in the middle of the night, replaying the frustrations of the day over and over again. Now that there was no friendly sun in the sky, the darkness of those wicked overnight hours whispered in my ears words and phrases like "failure, pointless, never going to be good enough". I listened. I tossed and turned and wrestled with my own mind for hours. I tried counting sheep, counting infomercials, even tried counting The Count from Sesame Street (200… 200 HUNDRED COUNTS…AH AH AAHHHHH).
Exhausted, I finally forced myself to stop thinking and start feeling what was going on in that moment; a soft bed, high thread count sheets, cool in places, warm in others. I felt my small dog sleeping next to me. Every now and again she would stretch, flex to her maximum capacity and
in the joy of this simple moment, glad that I was not asleep, grateful I was awake to embrace the uncomplicated bliss, feeling the high of it as I drifted off to sleep. No doubt there are great moments of joy in our lives: weddings, births, new houses, new cars. We can reference these immediately in our hearts and minds as truly joyous. And sometimes it's wonderful to appreciate the little moments, and watch as the rest fade away. «
embrace the uncomplicated bliss
54 Beneath Your Beautiful MagazinePHOTOGRAPHER Danielle Trina instagram.com/danielletrinaphotographydanielle@danielletrina.com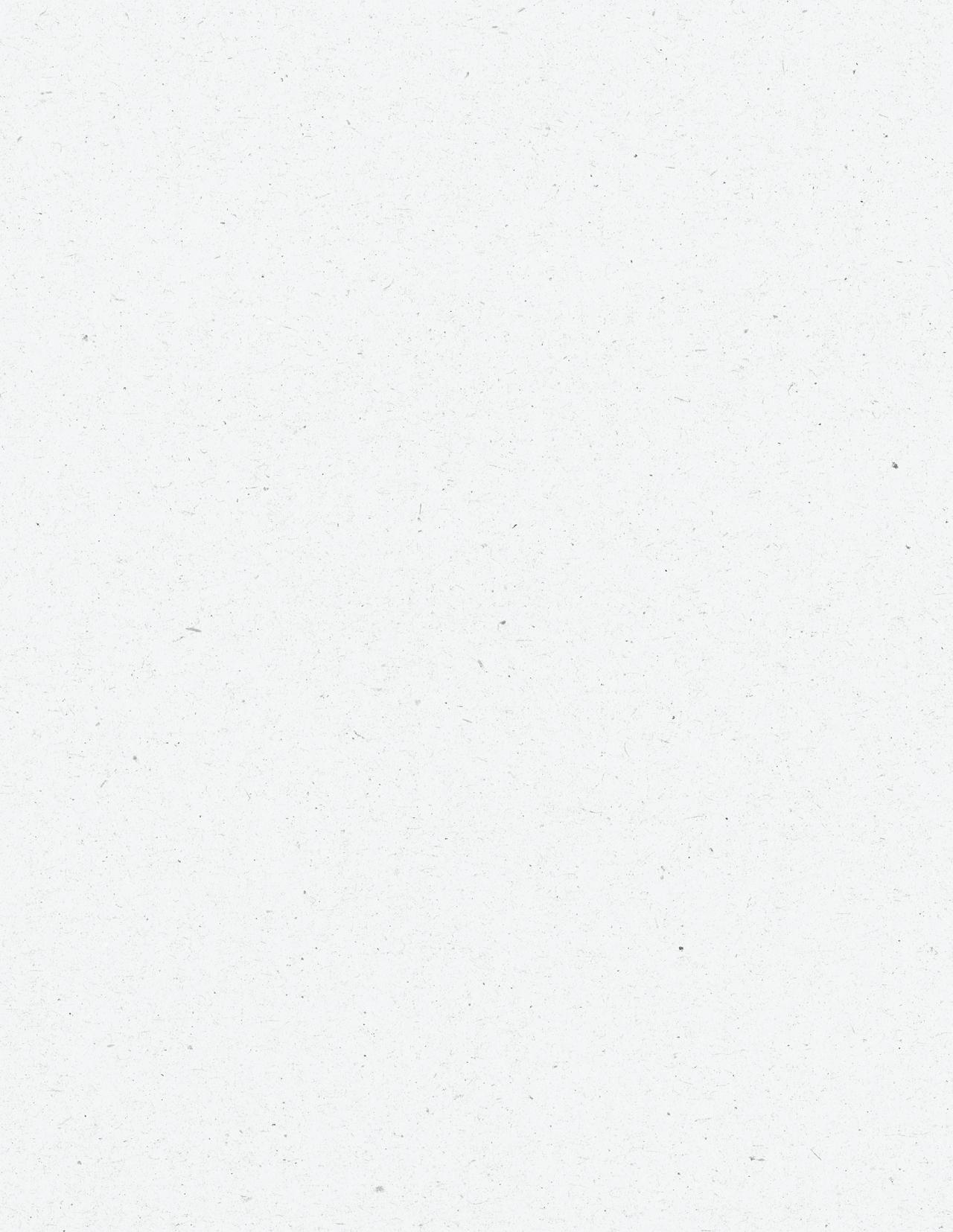 Beneath Your Beautiful Magazine 55
56 Beneath Your Beautiful Magazine
Beneath Your Beautiful Magazine 57
Enjoying a wonderful, love-filled life in Colorado Springs, CO, Danielle loves capturing the magic of her beloved daugher on film. Because of her exceptional talents in children's fine art photography she is highly sought after by parents hoping for a little of that same magic with their own children.
58 Beneath Your Beautiful Magazine
An internationally awarded, recognized and published children's fine art photographer, Danielle Trina Roberts enjoys traveling for her work as much as she does working locally. She is a wellrespected artist serving as an instructor and expert for Unraveled Academy, Finding North Photography Education, and The Milky Way Family Retreat. In 2020, Danielle earned her place as a 'master' artist for ClickPro Elite Photographers and serves as an ambassador for the National Association of Child Photography and as an ambassador for Lensbaby USA.
Beneath Your Beautiful Magazine 59
partum depression pre-
60 Beneath Your Beautiful Magazine
Beneath Your Beautiful Magazine 61
PHOTOGRAPHER Zak Morse facebook.com/ZMorsePhotographyinstagram.com/z_m_photosvero.com/z_m_photos MODEL Akira Morse 62 Beneath Your Beautiful Magazine
My family and I have been plagued with various forms of depression.
Beneath Your Beautiful Magazine 63
I wanted to capture just a glimpse of the hopelessness and frustration sometimes felt when one with a mental disorder faces life's many obstacles.
I want to show the world that these feelings, though internal, are very real and very present.
ZAK MORSE
64 Beneath Your Beautiful Magazine My name is Adam. I got tired of too much technology. Tired of not talking to people face to face anymore. Tired of everything being a text message. I just wanted to have a genuine conversation.
I just wanted to get to know people.
Beneath Your Beautiful Magazine 65
it scared me EVERY day.
⇠ 66 Beneath Your Beautiful Magazine
So, I decided to go around the world, walk up to strangers and just ask for their photograph. Just see what what would happen if I tried to have a conversation with the people I met. I am an introvert.
Beneath Your Beautiful Magazine 67
PHOTOGRAPHER Adam Schlüter hellofromastranger.com 68 Beneath Your Beautiful Magazine It ended up changing my life and many other lives that I was fortunate enough to meet along the way. Every person was a stranger seconds before the photograph. but now we're friendS for life .
Magazine 69
To learn more about Adam, listen to See Beneath Your Beautiful podcast Episode 69
Beneath Your Beautiful
70 Beneath Your Beautiful Magazine
Beneath Your Beautiful Magazine 71
72 Beneath Your Beautiful Magazine
Beneath Your Beautiful Magazine 73
PHOTOGRAPHER Gabrielle Thornton-Dibb instagram.com/milkymoon.photographymilkymoonphotography.com 74 Beneath Your Beautiful Magazine
Beneath Your Beautiful Magazine 75
"My journey during retreat was hard, 'cause I had to relive parts of my life that were painful and often forgotten. I buried those memories and blamed myself. As part of my healing journey and reflecting on my life's testimony I began writing and scribbling."
HornerCaseybyPhoto 76 Beneath Your Beautiful Magazine
Ezzie wrote this poem at Saprea, a retreat for survivors of childhood sexual abuse.
Beneath Your Beautiful Magazine 77
Stand grounded and tall grow roots of hope be prepared for all seasons soak up the sun's love embrace the moon's light be graceful in the wind feel refreshed after it rains provide shelter to others bear fruit and share it plant seeds of kindness remain deeply rooted always reach for the sky lean on other trees, without trying to outdo one another keep adding beauty and color to the world live in harmony and peace like a river that once flowed know when it's time to let go.
To learn more about Ezzie, listen to See Beneath Your Beautiful podcast Episode 64
AUTHOR Ezzię Love aka Ezzie Dominguez
Ezzie Dominguez is a survivor. Originally from Mexico, Ezzie has suffered childhood sexual abuse, cancer, and has two angel babies. Once the wife of a drug lord, Ezzie now is a passionate advocate for others.
Be like a tree
STORY AND ART BY ILDIKÓ KALAPÁCS
L.E. was a single child raised by parents who adored her. I have never seen such a loving and peaceful couple before. But they wanted to make sure that she learned some independence before becoming a full adult. Despite living in a one-anda-half-bedroom apartment,
Days Numbered
78 Beneath Your Beautiful Magazine
After this, L.E.'s gentle father went home and hanged himself in the bedroom. His wife found him. «
spent hours upon hours. We always thought he just liked being alone, fiddling, fine tuning. But in fact, he was waiting and waiting to be called into the security headquarters one day and thanked for not shooting at the 1956 protesters when he was in uniform. That day finally came. Now people were allowed to talk about the past and attend an event around it. One of his former colleagues even got a medal for being a peaceful crowd controller! Thinking to also get some recognition from his former superior, he asked that he also be acknowledged for handling the protest peacefully, not killing anyone. His ex-boss responded, "You should be thankful we had not killed you, and you are not rotting underground."
I was back home for an extended visit in Hungary in 2006, exhibiting, visiting, immersing myself in arts, friends, family and food. Coincidentally that fall was also the 50th anniversary of the 1956 Hungarian Revolution.
I spent a considerable time with a childhood girl friend from Szeged, L.E. We caught up on events, past and present, after years of not seeing each other. We laughed, alternately turning somber as our stories floated up from the past. Just like in our childhood; bittersweet.
they bought a live chicken for her, placed it on the floor of the tiny kitchen, then asked her to catch it and slaughter it. Without any help. Minutes of chaos ensued; the frightened chicken ran in circles, L.E. half-heartedly tried to grab it, and it went around and around like that. The parents finally gave up and concluded that their daughter would not be able to kill her own food. Inevitably, the topic of the revolution came up. We were both keenly aware of the mood around us and the sensitivity of the issue. We were heavily and emotionally invested into the well-being of theSlowly,people.she told me about her gentle father who for years, after patiently waiting to buy a white Trabant (being on a waiting list), carefully and attentively took care of the car every weekend in front of his garage. He
Beneath Your Beautiful Magazine 79
80 Beneath Your Beautiful Magazine
Ildikó grew up in the socialist Hungary in the 70s under Soviet occupation, studying art and folk dance. She came to the US in 1987 and she has lived in the Northwest since emmigrating. Ildiko continued her visual art studies at Eastern Washington University and has worked in the folk dance/research field in the US and Hungary.
Ildiko also creates public art works for institutions sharing a philosophy similar to her own, namely compassion and respecting cultures, individuals, and nature. One recent example is Refuge created for the YWCA of Spokane, WA.
Being a folk dancer gave her insight into non-mainstream cultures ("low art") and doing village research exposed her different ways of selfexpression. Thus, Ildiko moves comfortably back and forth between the continents and between city and rural cultures.
Her work being greatly influenced by both her native and adopted cultures, Ildiko continues to explore cultures around the globe in order to understand global cultural flux.A diverse artist, she has exhibited not only in the US, but in Europe and Japan over the years.
MIXED MEDIA, 2021 Background
This is a self portrait in reference to Ildikó leaving a political culture behind. The woman is standing up from her chair, the socialist symbol behind her, but also surrounded by significant images from her life.
ARTIST Ildikó Kalapács instagram.com/ildikokalapacsildiart.com Beneath Your Beautiful Magazine 81
To learn more about Jessica , listen to See Beneath Your Beautiful podcast Episode 53 82 Beneath Your Beautiful Magazine
Jessica will be the first to say she "took a meandering path to happiness" to be sure. Along the way she has been a keen observer of her life and that of others. People are drawn to her through her willingness to be open and painstakingly honest about her passion, her failures, her triumphs, her pain, her happiness and her joy. She inspires people, but most importantly, she empowers them to take action in their personal and professional lives.
Jessica will tell you that "self-made misery" is her #1 offender, but she is a comeback kid. She clawed her way out of addiction to become a loving mother, only to get sucked back into "The Pit" by alcohol. Now a respected, independent, feisty, businesswoman in her community she embraces that she is a deep feeler and explores life with a vulnerability that creates connections of depth and breadth with people of all walks of life.
"There is no expiration date on the opportunity for a better life."
INSPIRATIONAL SPEAKER
Jessica Bonar
Jessica's laugh can be heard from down the hall or across the room. It's loud and boisterous and makes you smile when you hear it. Especially when you know how hard she's worked to feel that kind of happiness, when you know what she has overcome to find joy.
Beneath Your Beautiful Magazine 83 AllisonHarabyPhotos
Jessica Bonar
84 Beneath Your Beautiful Magazine
When Travis saw each of these images (on the following pages), of a woman with her back to the camera, he was inspired to write these poems.
Travis Laurence Naught is a writer who happens to be quadriplegic. He holds a bachelor's degree in psychologyffrom and has completed graduate work in sports psychology at Eastern Washington University.
To learn more about Travis, listen to See Beneath Your Beautiful podcast Episode 49
The Virgin Journals (2012, ASD Publishing) and Joyride (2016, Black Rose Writing) are full-length paperbacks by Travis that are widely available. Many of his poems, stories, and articles have been individually published in print and online.
Magazine 85
Photo by Hara Allison
Beneath Your Beautiful
86 Beneath Your Beautiful Magazine
There is so much I haven't seen
Fiddlin Sarah Jean
one of the dozens of women I've met and only cursorily fallen in love with retraced my tracks on a summer trip a month after I was nestled deep inside the famed inside passage along the southeast shoreline of Alaska surrounded by mountains and saltwater filled with at least as much life as her vibrato strings that sing to me when I close my eyes and imagine a moment alone in the canyons of rock and ice listening to the way nature speaks through whispers on the wind and the whims of heavenly creatures in a steep amphitheater orchestral, symphonic, perfectly unattainable even to those of us who have been there since the concert is an ever-evolving show meant to be momentarily inspirational revered, remembered, and sought after again
MODEL
Beneath Your Beautiful Magazine 87
AUTHOR Travis Laurence Naught naughtapoet.blogspot.com
88 Beneath Your Beautiful Magazine
There is a foundation that holds tight when the surface layer shifts beneath the weight of whomever goes near the shore. Rain washed rocks settle. The elements' constant barrage serve to rejuvenate a landscape that holds power enough to still a moment from anyone lucky enough to be caught in its beauty. From below to above, where eyes will never see, and if they did, never fully comprehend, there is a spectrum of changing power, kaleidoscope dialed with patterns fracturing every other living thing away, creating a scene so still, so perfect, so serene, that even the shutter click from a camera would interrupt the dream, bringing focus on the other senses back to the forefront; perhaps the smell of a campfire, the moisture in the cool air, the sounds of the gentle surface ripples gurgling the mysterious language of the fish below.
A tasty memory from Lake Nerka
Naught naughtapoet.blogspot.com PHOTOGRAPHER Ray Troll trollart.com MODEL Luna Schindler Beneath Your Beautiful Magazine 89
AUTHOR Travis Laurence
There is so much more to you than meets the eye.
Lauren Denos, internationally published artist, discovered her calling behind a lens for a second time after a forced break from the field. Picking up her camera again and creating art was true love. She sees more beauty and more possibility in life in general because of what she does.
Eventually her work in photography merged with digital art and eventually graphic design: both help her express her art more fully.
Reflection Reflection
90 Beneath Your Beautiful Magazine
Beneath Your Beautiful Magazine 91
PHOTOGRAPHER Lauren Denos instagram.com/AdventureBoundMediaLaurenDenos.com 92 Beneath Your Beautiful Magazine
On her own time, Lauren likes to work on art that includes the natural world as well as nude and conceptual art. She strives to be inspired and inspire others. She likes to spread a touch of happiness whenever she can: the world needs more of it. Even a simple smile can change someone's day.
Beneath Your Beautiful Magazine 93
Unzip the layers of wounds to reveal your beautiful essence.
Ben, Adam's younger brother by five whole minutes, is ever the seeker of treasure found hidden in the sand. This overcast day in Canon Beach, Oregon was just as captivating and mysterious as they imagined.
PHOTOGRAPHER
Adam Miller instagram.com/adamthehooligan MODEL Ben Miller 94 Beneath Your Beautiful Magazine
Beneath Your Beautiful Magazine 95 Twin
desires would be to share his past with his wife and daughter, looking through photo albums and remeniscing. This is impossible, as his house burned down with all of the family photos. This may be why he values photography and the creation of Hismemories.goalis to give every person he views through his camera lens the opportunity to experience the joy of viewing again and again those very happy and intimate moments.
CHESS GAME
Belov lives in Belarus, an Eastern-European country nestled between Russia, Ukraine, Poland, Lithuania and Latvia. His passion for the art of photography began in his school days, although now that he is grown and has a family of his own, the past three years of pursuing his childhood hobby has grown into a Oneprofession.ofhisgreatest
96 Beneath Your Beautiful Magazine
PHOTOGRAPHER Belov Evgeny Anatoly Vladimirovich
instagram.com/b_e_l_o_v____ MODEL Belov
Beneath Your Beautiful Magazine 97
PHOTOGRAPHER Hara Allison instagram.com/hara_allison_photographyhara.photography MODEL Phillip Smelser instagram.com/phillipsmelser 98 Beneath Your Beautiful Magazine
MartinsJosepbyphotoBackground Beneath Your Beautiful Magazine 99
beæuty is the way people move through life. How they handle stressful situations. How they grieve EMMA WOOLEY 100 Beneath Your Beautiful Magazine
Courage has many definitions, and a lot of them have to do with overcoming fear. Bruce Lee said "Courage is not the absence of fear; it is the ability to act in the presence of fear." Nelson Mandela said that "Courage is not the absence of fear, but the triumph over it."
Beneath Your Beautiful Magazine 101
I have always had a somewhat complex relationship with fear. Since the time I was very small, when I was afraid of doing something I would figure out how I could do it and get it over with so I could stop being afraid. Jump off the high dive! Try out for the school play! This habit continued into adulthood. Climb a mountain! Sing the national anthem in a room full of strangers! Travel to foreign countries! Argue in court!
Julie Watts lives in downtown Spokane, Washington, and frequently finds herself a witness to both the weird and wonderful on her daily walk to her office. She owns a small law office with three attorneys, and when she isn't working, she is dancing Kizomba, writing poetry, or learning the ropes of stand-up comedy. facebook.com/julie.christine.watts
by Julie Watts
The Beauty of Courage
Courage appears as a paradox. Sometimes it is being unspeakably tough, and other times it is being vulnerably soft. Sometimes it is speaking up with a shaking voice in a room where we would rather sink into the floor forever. Other times it is pushing doggedly onward when we would rather collapse in exhaustion. Sometimes it is holding the line, other times it is opening our arms. If courage contains so many opposites, what are we even talking about when we talk about 'courage'?
102 Beneath Your Beautiful Magazine
heartbreak itself is beautiful
up and become who you really are." David Whyte says that "Courage is what love looks like when tested by the simple everyday necessities of being alive," and he notes that "it can feel like confusion," and "only from the outside and only by looking back, does it look like courage."
Start your own business! Historically, defiance has always been the valid response to fear in my book. If it's scary, let's run right at it! That'll show 'em! That will show everyone! Take that, fear – you're not the boss of me!
Perhaps 'courage' is what we call it when we bring our complete being to the doing of something difficult. When what we do is a faithful expression of who we are, we demonstrate courage. Despite a long list of fear defying feats, I feel my most courageous moments aren't inherently impressive. For me, courage has meant asking someone I loved to choose me even when I knew he would say no. It has meant walking away from someone I deeply
Courage, then, does not just mean doing things in spite of fear – or, as in my case, to spite fear – rather, it is a much greater challenge. In courage we are called to
But what the insightful among you will immediately recognize, however, is that fear was still very much "the boss of me". Even if everything I do is done in blatant defiance of fear, it is still defined by fear. Fear runs the show. If fear says no, I say yes. It is that simple. The greater my attempts to get free of it, the more control it has. I have accomplished many objectively difficult and scary things in defiance of fear, but is that courage? Maybe. But I think the meaning of courage gets at something more. The word 'courage' comes from the French word for 'heart.' It implies the undertaking of a task with a kind of wholeheartedness, with the entirety of one's being. It implies ripping out your heart and presenting it, dripping, into the uncertain hands of fate, come what may. It's a big word. Brene Brown says that "Courage starts with showing up and letting ourselves be seen." American poet e.e. cummings said, "It takes courage to grow
embrace doing what is required by being who we really are, especially when that includes being deeply afraid.
loved to save my sanity. It has meant negotiating with the veterinary clinic when they botched yet another cancer test even though I couldn't stop sobbing. It has meant showing up to therapy over and over for the past five years. It has meant signing my name to risky poetry and ambitious appellate briefs. More times than I can count, it has meant crying in the bathroom before smoothing my hair and going back to work. It has meant fiercely loving people and animals I knew I would lose. It has meant accepting repeated heartbreak and tenaciously choosing to see the world as beautiful anyway. It has been insisting on the fact that heartbreak itself is beautiful.Ioriginally wrote this piece from a more neutral, academic point of view. After reading it, Hara gently told me that she was looking for something a little more personal. I think she was looking for a piece about courage that demonstrated a little more... well, courage. Woof. Irony always packs a punch.
and she said yes! He told me he loves her with his whole heart, and he doesn't even know her name." The timing of the universe cracks me up.
Beneath Your Beautiful Magazine 103
At the same time that I received Hara's message, I got another message about a good friend of mine named Wes. Wes just started kindergarten this year, and the message said: "Wes asked the girl who sits next to him at his table to be his friend,
In the courage of allowing ourselves to be seen, we may not always know what will happen next or how we'll cope with it, and, like my friend Wes, we may not even know the name of the person we love with our "whole heart," but by showing up with our whole hearts and letting others know us, we gain something that can never be takenWhenaway.what we do contains the full being of who we are, we can overcome fear, not by defiance or recalcitrance or spite, but by inhabiting ourselves so fully and speaking our truth so loudly, that fear is just along for the ride. Rather than steering the ship and calling the shots, fear becomes a mere hitchhiker on our grand adventure with no say in what we do or when and how we do it. Even in the smallest and quietest, almost-invisible moments where we pick ourselves up with dirty, frightened faces and try again, one more time, if we have the courage to offer life our whole hearts, knowing full well they will be utterly broken many times over, we leave fear behind and we do the bravest thing of all. We become ourselves. «
Twenty-four years later, she has had the pleasure of capturing memories for people all over by photographing their
weddings, families, high school seniors, and pregnancies. She has also enjoyed photographing models, creating the actors, and even had the opportunity to work with Miss Idaho for her pageant photos. Now, with the advancements of digital photography, she has been able to teach her grandfather a few new things. It's hard for him to get out to the forest these days, but they both still share many conversations about photography and he has enjoyed seeing Lynne's art grow into what it is today. He is her inspiration.
At a young age, Lynne remembers hiking through Mt. Rainier National Forest with her grandfather. This is where her lifelong love of photography began. They had nothing but water, snacks, and their cameras…oh, and many rolls of film because there was no such thing as a digital camera at that time. Her grandfather taught her everything he knew and got her started on the path of creating beautiful art through imagery.
DEVOTED
104 Beneath Your Beautiful Magazine
Beneath Your Beautiful Magazine 105
Lynne Morris instagram.com/lynnejeanettephoto MODEL Taylor Merrill instagram.com/taylorlouisemerrill HAIR
Jenn Barlos instagram.com/jennbarlos_hmua 106 Beneath Your Beautiful Magazine
PHOTOGRAPHER AND MAKEUP ARTIST
Beneath Your Beautiful Magazine 107
PHOTOGRAPHER Jose Herrera instagram.com/herreraphotography05joseherreraphoto.com MODEL Ricky Rhylander instagram.com/rrhylander 108 Beneath Your Beautiful Magazine
Maybe if we stop this old notion of what it means to be a man, we can save lives.
A few years ago I lost a younger cousin to depression. He fought his best to keep his mental illness under control but he eventually lost the war.
I never knew about my cousin and his situation, nor did he know about mine.
I have been dealing with depression myself on and off since I was a teenager.
I have finally started admitting I need help and have begun to seek it.
JOSE HERRERA
But I can't tell you how many times I wanted leave everything and just sit in a dark corner for days on end.
We were taught from a young age to "suck it up" or "man up" but never to talk it out or seek help. This is something really prevalent in Latin society.
But how many other men are afraid to because they are taught to hide their emotions? They fear being called weak or looked down upon.
Beneath Your Beautiful Magazine 109
As Latinos we have to show our "machismo" at all times. We're expected to carry the world and its burdens with a smile and limitless amount of strength.
Perhaps my cousin would still be here today.
Be a guest on See Beneath Your Beautiful podcast Submit your art + stories to Beneath Your Beautiful magazine hello @ beneathyourbeautifulmag.com 110 Beneath Your Beautiful Magazine
Beneath Your Beautiful Magazine 111
beneathyourbeautifulmag.com