REFLECTIONS
TRAVEL, FORAGE, HIKE & MEDITATE
HOW TO CRAFT A MINDFUL FALL SEASON
RECOVERY DONE RIGHT
NOTES FROM A PHYSICAL THERAPIST AND AVID HIKER
BELLEVUE CLUB SEPT-OCT • 2023
9205 SE Shoreland Dr, Bellevue www.9205ShorelandDr.com
PARTNER & FOUNDER galya@realresidential.com 206.853.5995 Galya Kirstine PARTNER & FOUNDER jason@realresidential.com 425.890.9909 Jason Foss PARTNER & FOUNDER steve@realresidential.com 425.241.3583 Steve Curran MANAGING PARTNER & FOUNDER nick@realresidential.com 206.910.4221 Nick Glant FOUNDING MEMBER dicker@realresidential.com 425.466.2919 Dicker Cahill FOUNDING MEMBER will@realresidential.com 425.233.9540 Will Cahill VISIT US AT REALRESIDENTIAL.COM real residential is a licensed real estate broker and abides by Equal Housing Opportunity laws. All material presented herein is intended for informational purposes only. Information is compiled from sources deemed reliable but is subject to errors, omissions, changes in price, condition, sale, or withdraw without notice. No statement is made as to accuracy of any description. All measurements and square footages are approximate. Exact dimensions can be obtained by retaining the services of an architect or engineer. This is not intended to solicit property already listed. 3012 108th Ave SE, Bellevue www.MNcustom.com 4015 95th Ave NE, Yarrow Point www.yarrowpointliving.com 3225 Evergreen Pt Rd, Medina www.medinamodernwaterfront.com 2427 109th Ave SE, Bellevue www.enataicustom.com
PICKLEBALL PARTICULARS
Facts about the growing sport.
CONTENTS
COMMUNITY & CLUB MIND & BODY
PEOPLE & PLACES
BEGINNER'S GUIDE TO BREATHWORK
How to build a practice.
WINTERIZE YOUR BEAUTY ROUTINE
Tips for changing seasons.
24
A PT'S GUIDE TO POST-HIKE RECOVERY
Three stretches for staying happy and healthy before, on and after the trails.
28
SHOOM
Make mushrooms the maindish. Recipes from local chef Becky Selengut.
36
A TALE OF TWO ARTISTS
Meet local educators, activists and artists, Susan Walker and Carol Whitaker.
4 | sept/oct 2023 reflections
14 • 18 • 20 •
SEPTEMBER/OCTOBER 2023
Be Boldly You
Be Stylish, Confident & Adventurous. Discover Shopping that Inspires. Show Your Bold Side for Fall. Find it All Here — All in One Place. The Bellevue Collection
bellevuecollection.com
LETTER FROM THE EDITOR
THIS ISSUE IS ALL ABOUT CRAFTING A MINDFUL FALL.
This season tends to have a lot of transition. Kids head back to school, and the days get shorter. Social calendars fill up with holiday and winter vacation plans, and thoughts of the new year creep in. So, we pulled together some tips for helping your family make the change in the most peaceful and healthy way.
First, if your kids have trouble going from carefree summer days to long school hours, flip to page 50 for three meditations specifically crafted for younger minds. They can help with everything from cranky moods to troubled sleep. A more extensive guide to breathwork for adults is on page 18.
In terms of beauty and self-care, turn to page 20 for expert advice on how to keep your skin and nails healthy as the weather takes a turn. There are also some very helpful recovery pointers from our physical therapist and avid hiker on page 24. This plan will help prepare you for winter sports and more.
But if your idea of wellness is escaping the cold altogether, plan a sunny trip to Costa Rica with the guide on page 42.
Stay well,
Lauren Hunsberger, Editor
REFLECTIONS MAGAZINE
VOLUME 37 ISSUE 1
creative director
Bonnie Tankovich
425.688.3194
editor Lauren Hunsberger
425.688.3162
designer Yasmeen Nayfeh
425.688.3163
junior designer Ashley Edmison 425.688.3161
advertising
Debbie Brickman
425.488.3211
To receive a media kit, please call 425.445.6800 or visit bcreflections.com.
BELLEVUE CLUB
president S. W. Thurston
club manager Connor Eden athletic services
425.455.1616
bellevueclub.com
bellevue club hotel 425.454.4424
bellevueclubhotel.com
BELLEVUE CLUB REFLECTIONS (ISSN 1096-8105) is published bi-monthly by the Bellevue Club, 11200 S.E. 6th, Bellevue, WA 98004. Copyright 2019 by Bellevue Club. All rights reserved. Reproduction in whole or in part without express written permission is prohibited. Publication number 715390. Periodicals postage paid @ Bellevue, WA, and additional offices.
Editorial, Advertising and Circulation
Office: P.O. Box 90020, Bellevue, WA 98009 (mailing address); 11200 S.E. 6th, Bellevue, WA 98004 (street address); telephone 425.455.1616. Produced by Vernon Publications, LLC, P.O. Box 970, Woodinville, WA 98072-0970. POSTMASTER send address changes to BELLEVUE CLUB REFLECTIONS, 11200 S.E. Sixth St., Bellevue, WA 98004.
6 | sept/oct 2023 reflections COMMUNITY & CLUB
Who are you getting your cancer screening for?
You live a busy and full life, but don't forget to make cancer screening a part of it. Talk to your primary care provider about the screenings that are right for you. At Overlake, we see it every day: Early detection saves lives.
Stephanie Breast Cancer Survivor
Visit cancerscreening.overlakehospital.org for information on cancer screening guidelines.
2023
SEPT/OCT
• upcoming events
SWING THE NIGHT AWAY
SEPT. 29 | 6-10 P.M.
Enjoy an evening of dinner and swing dancing with Good Music Co. With a speakeasy vibe, there will be dance lessons from the swing experts and a six-piece band. $60 for adults, $25 for Kids between 5-12. To register, visit the Bellevue Club app.
BELLEVUE SOCIAL NETWORK
Mix, mingle and network with other BC members on the first Thursday of every month from 4-7 p.m. Light appetizers included. Beverages available for purchase. Register at members.bellevueclub.com
VITAMIN B SHOTS
Join Voda Health on the third Thursday of every month from 11 a.m. - 2 p.m. outside Studio 1 for vitamin B and nutrient shots.
BELLEVUE CLUB BUTCHER
SHOP
We are excited to bring you individual and whole roast options of premium local beef, pork, and chicken customizable for your family's needs. Orders now open at members.bellevueclub.com.
PARTIES TO GO
Leave all the prep and planning to us. Pick up one of our packaged parties to go for your next event, and treat your guests to the finest fare. See a range of different menus plus beer and wine on the app.
More information and event reservations available at members. bellevueclub.com.
8 | sept/oct 2023 reflections
COMMUNITY & CLUB
CALENDAR
1-13 — ECLIPSE BACK TO SCHOOL SALE 1-13 — NATATORIUM CLOSURE 5-8 — LADIES CUP BOOT CAMPS 7 — BELLEVUE SOCIAL NETWORK 14 — MEN'S BASKETBALL LEAGUE BEGINS 15 — TEQUILA NIGHT 15 — KIDS TAKE OVER 16 JUNIOR TENNIS EVENT 22 GIRLS NIGHT OUTCOCKTAIL CLASS 22 — FATHER-SON LASER TAG NIGHT 28 BC SUPPER CLUB 29 SWING DANCE NIGHT 5 BELLEVUE SOCIAL NETWORK 6 — FAMILY GYM NIGHT 20 — 1980S HOMECOMING 20 — KIDS TAKE OVER 20 JUNIOR MATCH NIGHT 24 PUMPKIN CARVING 26 KINROSS TRUNK SHOW IN ECLIPSE 26 — BC SUPPER CLUB 27 HALLOWEEN CARNIVAL sept monthly oct
The autumnal season is a time to reflect on what matters most. For us, that means spending time with our friends and family, and enjoying the coziest spaces of all: the places we call home. We love nothing more than connecting people with homes, and through the global network of Sotheby's International Realty, we're here to open doors regardless of location. Whether dreaming of your next vacation or seeking a safe haven of your own, nothing compares to what's next.
As long-time Bellevue Club members and global real estate advisors, Bellevue is our backyard but the world is our playground. We'd love to connect to discuss your real estate goals, explore real estate opportunities globally or locally, or simply catch up over a glass of bubbles.
Eze, France Provence-Alpes-Cote D'Azur Offered at €10,300,000 Austin, Texas 4708 Almirante Cove Offered at $2,495,000 Leavenworth, Washington 3014 Memory Lane Offered at $620,000
Natalie Ward 425.419.3785 natalie.ward@sothebysrealty.com HarperWard.RSIR.com Cynthia Harper 206.618.3593 cynthia.harper@sothebysrealty.com © 2023 Sotheby's International Realty. All Rights Reserved. Sotheby's International Realty is a registered trademark and used with permission. Each Sotheby's International Realty office is independently owned and operated, except those operated by Sotheby's International Realty, Inc. This material is based upon information which we consider reliable but because it has been supplied by third parties, we cannot represent that it is accurate or complete and it should not be relied upon as such. All offerings are subject to errors, omissions, changes including price or withdrawal without notice. If your property is listed with a real estate broker, please disregard. It is not our intention to solicit the offerings of other real estate brokers. We are happy to work with them and cooperate fully. Equal Housing Opportunity.
Expertise that's wherever you are and wherever you want to be. We're
local
experts with global reach that will help you on your real estate journey— no matter where it takes you.
NEWSFEED
BELLEVUE CLUB HOTEL JOINS STASH HOTEL REWARDS PROGRAM
In order to reward our valued guests and members, we officially partnered with Stash, a travelers' program for independent boutique hotels around the world.
HOW STASH WORKS
1. FIND THE BEST HOTELS: They scour review sites and stress over the details, so you don't have to. Every hotel in the collection was handpicked by travelers.
2. EARN SERIOUS POINTS: Earn 5x points at Stash Partner Hotels. Book on stashrewards.com to earn 1x points at hundreds of other great independent hotels.
3. TURN POINTS INTO FREE NIGHTS: Cash in your points for reward stays at any Stash Partner Hotel. There are no blackout dates and points never expire.
To learn more or view the list of hotels, visit stashrewards.com.
10 | sept/oct 2023 reflections COMMUNITY & CLUB
STAY THE NIGHT
bellevue clubs ept/oct 2023 | 11 Check the background of Our Firm and Investment Professionals on FINRA's BrokerCheck. Rockefeller Financial LLC is a broker-dealer and investment adviserdually registered with the U.S. Securities and Exchange Commission (SEC); Member Financial Industry Regulatory Authority (FINRA), Securities Investor ProtectionCorporation (SIPC). Rockefeller Financial LLC is not a bank. Where appropriate, Rockefeller Financial LLC has entered into arrangements with banks and otherthird parties to assist in offering certain banking related products and services. Investment, insurance and annuity products offered through Rockefeller FinancialLLC are not FDIC insured, may lose value, are not bank guaranteed, not a bank deposit, and not otherwise insured by any federal government agency. Investinginvolves risk, including the possible loss of principal. Past Performance is no guarantee of future results and no investment or financial planning strategyguarantees profit or protection. ©2023 Rockefeller Capital Management. All rights reserved. RCMID-1428079438-3528 Over 140 years ago, John D. Rockefeller required a new kind of financial service and guidance. To help him achieve his vision, he established the first full-service family office in the United States. Today, we continue that legacy of innovation, bringing together world-class wealth solutions with the sound advice of our trusted Private Advisors to deliver a uniquely Rockefeller experience. Company Worth Keeping Uncommon opportunities await. Scan the QR code to learn more. rockco.com/paget-wealth-partners LOCATION VISIT OUR WEBSITE PAGET WEALTH PARTNERS 425-400-8513 pwp@rockco.com 10500 NE 8th Street Suite 875 Bellevue, WA 98004
HOW TO SWING A DRIVER
"when you set up with the driver, do so with the intention of hitting the ball not only a long distance but also accurately."
tee height
With today's larger, taller, deep-faced drivers, tee the ball a little higher to present the sweet spot of the club most effectively. A good rule of thumb is for the equator of the golf ball to line up with the top edge of your driver.
stance
Whether you're a beginner, a junior or a highly experienced player, the fundamentals of a good golf game don't change. Bellevue Club golf pro Chris Getz shares tips for swinging one of the most important clubs in your bag—the driver..
To book a lesson at The Links, please visit members. bellevueclub.com or the Bellevue Club app.
ball position
It's important to note this is the longest club in your bag, creating the widest swing arc, and as a result, delivering the highest swinging speeds. Your stance should be slightly wider than shoulder width, athletic, with knees bent, and body weight centered. It should be forward, off the inside of your left foot. To feel this, step to the ball with your feet together. From here, keep your left foot where it is and move your right foot away to a proper stance. Your body weight should move correspondingly to the right, and you should feel behind the ball. This stance accommodates your swing bottoming out slightly before impact, striking the ball as the club begins to move upward. This is one of the few shots in golf that you strike with an ascending blow.
12 | sept/oct 20233 reflections COMMUNITY & CLUB RECREATION
photo by yasmeen nayfeh
bellevue club Jan/feb 2022 | 13 Enfort Homes Presents 'Samsonite' FORBES
$3.395MM CALL FOR CURRENT PRICING Max Rombakh MANAGING BROKER LUXURY MARKETING SPECIALIST CELL EMAIL WEB 206.227.0737 MAXR@WINDERMERE.COM MAXROMBAKH.COM THE HEDGES $3.1MM MARKET EXPERTISE. PRESTIGE SERVICE. PERSONAL CONNECTIONS. MAXROMBAKH.COM
CREEK
& MIND
Particulars Pickleball
There's no doubt that in the last few years pickleball went from relative obscurity to being a hugely popular sport for all ages. Washingtonians seem to enjoy an extra bit of reverence for the game as it all started right in our backyard. Before you hit the court, check out these quirky facts about the exploding sport of pickleball.
1. Three fathers from Bainbridge Island invented pickleball in 1965 to play with their children.
2. The rules are from a combination of tennis, badminton and table tennis.
3. It was named after a family dog called Pickles.
4. There is a governing body for the sport, USA Pickleball.
5. Pickleball players are called "picklers."
6. "The kitchen" is the seven-foot area closest to the net.
7. The net is 34 inches high.
8. Pickleball balls have between 26 to 40 holes, depending on whether they are indoor or outdoor balls.
9. The equipment is known as a paddle, never a racquet.
10. "Falafel" is a term for a ball that wasn't hit with power.
11. People sometimes shout "pickle" right before they are about to serve.
BODY
RECREATION 14 | sept/oct 20233 reflections
bellevue club Jan/feb 2022 | 15 REMARKABLE SERVICE, REMARKABLE RESULTS. Compass is a licensed real estate broker and abides by Equal Housing Opportunity laws. All material presented herein is intended for informational purposes only. Information is compiled from sources deemed reliable but is subject to errors, omissions, changes in price, condition, sale, or withdrawal without notice. No statement is made as to the accuracy of any description. All measurements and square footages are approximate. This is not intended to solicit property already listed. Nothing herein shall be construed as legal, accounting or other professional advice outside the realm of real estate brokerage. REAL Trends America's Best Real Estate Professionals list in 2020, 2021, and 2022. 2 Ranked in the top 5 individual agents by sales volume in Washington three years in a row. RECENTLY SOLD BY HALEH 1421 88TH AVE NE REPRESENTED SELLER SOLD AT $7,750,000 3348 NE HARRISON DR REPRESENTED BUYER SOLD AT $4,600,000 2328 DELMAR DR E REPRESENTED BUYER SOLD AT $4,300,000 CLYDE HILL SEATTLE ISSAQUAH HALEH CLAPP • LUXURY BROKE R T RUSTED • CONNECTED • EXPERIENCED HALEH@HALEHCLAPP.COM • 310.430.8672 WSJ REAL TREND S A MERICA'S BEST REAL ESTATE PROFESSIONALS #2 IN DIVIDUAL AGENT IN WASHINGTON 106 97TH AVE NE 5 BD | 5 BA | 5,594 SF OFFERED AT $6,188,000 RECENTLY LISTED BY HALEH
kinross trunk show
Join us in Eclipse for exclusive access to the fall/winter collection of Kinross, and enter for a chance to win a Kinross printed scarf.
October 26, 2-6 p.m.
back-to-school sale
Start this school year in style. Update your wardrobe during the first week of September, and enjoy 20% off your total purchase. Stay in the know! Sign up for Eclipse emails at members.bellevueclub.com for exclusive news, sales and events.
become a style insider
COMMUNITY & CLUB STYLE 16 | sept/oct 20233 reflections photo provided by kinross
DRESS SPLENDID, $158 EARRINGS STOLL & HEART, $39
It's officially sweater weather, so let our stylists help pick out the perfect fall looks
bellevue club Jan/feb 2022 | 17
Beginner's Guide to
Your breath is a powerful tool that you always carry with you, but few know exactly how to harness it for better mental and physical well-being. Here's a brief guide on how to use this basic bodily function to better your life.
18 | sept/oct 20233 reflections BODY & MIND WELLNESS
WHAT IS BREATHWORK?
Breathwork refers specifically to deep, intentional, often rhythmic breathing in the diaphragm or belly.
WHAT ARE THE BENEFITS?
Breathwork triggers an instinctual relaxation response to calm the nervous system, which can decrease anxiety.
WHAT'S THE DIFFERENCE BETWEEN BREATHWORK AND MEDITATION?
During breathwork you actively manipulate the pattern and depth of your breath. During meditation, you let the breath be natural and observe the rhythms.
There are numerous approaches to breathwork. Here are some of the most common practices and some Sanskrit terms for them:
ALTERNATE NOSTRIL BREATHING
(Nadi shodhana):
The basic concept of this technique is exactly how it sounds. Using your fingers, close off one nostril and deeply inhale through the other. Then pause, switch nostrils and exhale through the other side. Pause, and inhale through the side you just exhaled through. Pause, and then change nostrils and exhale through the other side. Repeat this cycle for 5 to 10 minutes.
BOX BREATHING:
Breathe in slowly while counting to four. Hold your breath (also called kumbhaka, or breath retention) for four counts, then breath out for four counts. Hold for four more counts. Repeat this cycle for 5 to 10 minutes.
SKULL SHINING BREATH
(Kapalabhati):
Also called Breath of Fire, this technique is known to highly energize and ignite the body. Sit cross-legged and place one hand on your belly. Take a short inhale and breathe out quickly. All the emphasis should be on short, powerful exhales. Perform this breath practice for three rounds of 30 seconds.
LION POSE
(Simhasana):
This breathwork is great for releasing anxiety, anger or other challenging emotions. Sit cross-legged or lay down on your back and take a big breath in through your nose. Stick your tongue out and forcefully exhale while making a "ha" sound. Repeat three to five times, and then do a few soft rounds of breathing after.
bellevue club sept/oct 20233 | 19
HOW
TO
winterize
YOUR BEAUTY ROUTINE
THE EXPERTS AT THE SPA GAVE US SOME TIPS AND TRICKS FOR PREPARING YOUR SKIN AND NAILS TO CHANGE WITH THE SEASONS.
20 | sept/oct 20233 reflections
BODY
& MIND
WHAT IS WINTERIZING?
It's the mindful process of repairing summer skin, hair, and nails (that were potentially sunburned, bug-bitten, or dried out from pools) while also adding protective measures for the upcoming chilly seasons. The combination of harsh cold weather plus highly heated rooms can wreak havoc.
WHAT DOES WINTERIZING LOOK LIKE?
It includes adding powerful moisturizes into as many parts of your routine as possible. For example, SkinCeuticals has an amazing daily moisturizer, but consider switching to something like the Triple Lipid Restore product for a few weeks when the weather is changing. The skin on your face, neck and hands is trying to keep up and adjust, so giving them a little boost goes a long way. They also have a Hydra Balm that's perfect for delicate hands and nails.
ANYTHING ELSE?
Yes, make sure to continue sunscreen use even in the winter. Harmful rays can still do damage even in the gloomier gray days.
bellevue club sept/oct 20233 | 21
BEAUTY
WHAT ABOUT FOR OUTDOOR SPORTS, LIKE SKIING AND SNOWBOARDING, ANY OTHER HELPFUL TIPS?
Yes, again, sunscreen, sunscreen, sunscreen. But also, if you have sensitive skin that is prone to windburn, wear a facemask or buff. There are plenty of stylish options specifically made to keep your face warm and protected while doing your favorite snow activities. Also, it's hard to do, but try not to put your skin directly into a scalding hot shower or hot tub right after. It might feel great, but the drastic temperature change can encourage maximum dehydration. Pick a mild water temperature if possible. Lastly, always carry a lip moisturizer on the mountain.
WHAT ABOUT NAILS?
Nails can also become naturally more brittle in the winter and are prone to drying, splitting or cracking. There are a variety of nail strengtheners out there, but avoid any that use formaldehyde or other nasty chemicals. Try the Nail & Hard Serum from Typology. It's packed with healing keratin and hyaluronic acid. Wearing gloves as much as possible can also help, especially if you're spending a lot of time outside.
To book an appointment in the Spa with one of our experts, visit the Bellevue Club app.
22 | sept/oct 20233 reflections
TRAIL MAINTENANCE: A Physical Therapist's Guide to Post-Hike Recovery
Hiking can be an incredibly rewarding activity. It's great for cardiovascular training and mental health. But sometimes if you go too hard (or climb too high), it can result in muscle and joint soreness the following day or two. Bellevue Club physical therapist and avid hiker Dr. Vanessa Kopaniak gave us tips and tricks for staying healthy and happy before, on and after the trails. Three
Pre-Hike Stretches
1. Use a tree or your car for balance, and stand tall on one leg.
2. Grab the ankle of the opposite leg and bring the heel toward your glutes until you feel a comfortable stretch in the front of your thigh.
3. Ensure the knee stays pointed at the ground (and does not travel forward) as you pull the heel back.
4. Hold stretch at comfortable intensity for 20 seconds.
5. Repeat the stretch two to three times on each leg.
24 | sept/oct 2023 reflections
QUADRICEPS STRETCH (front of thigh)
GASTROCNEMIUS STRETCH (back of lower leg)
1. Stand near a tree or car, and place your hands on it for stability.
2. Stagger your legs, one in front of the other.
3. Keep your back heel down and back knee straight, with both feet pointing forward.
4. Gently lunge forward until you feel a comfortable stretch in the gastroc muscle of the back leg.
5. Hold stretch at comfortable intensity for 20 seconds.
6. Repeat the stretch two to three times on each leg.
HAMSTRINGS STRETCH (back of thigh)
1. Place your foot/heel on the car bumper or a nearby log with knee straight
2. Hinge forward at your hips, keeping the back straight, until you feel a comfortable stretch in the back of your thigh/knee.
3. Hold the stretch at comfortable intensity for 20 seconds.
4. Repeat the stretch two to three times on each leg.
bellevue club sept/oct 2023 | 25
Who Can Benefit from Physical Therapy?
Physical therapy is geared toward optimizing human movement. Treatment is multifaceted and works toward enhancing mobility, alleviating pain, restoring function and safeguarding against potential disability and mobility issues before they manifest. It is grounded in scientific evidence and can help address a broad range of orthopedic conditions, sports-related injuries and other muscle, bone and joint conditions, in addition to treating neurological conditions and balance or unsteadiness on the feet.
Bellevue Club offers on-site physical therapy services provided by Dr. Vanessa Kopaniak. For more information or to book an appointment, visit conciergephysicaltherapists.com/bellevue-club
Dealing With DOMS: Post-Hike Soreness
• Delayed onset muscle soreness, commonly known as DOMS, is muscle soreness following relatively intense exercise that causes pain and discomfort, which peaks between 24 and 72 hours following exertion.
• Though the feeling is unpleasant, DOMS is often a positive sign that exercise and training was effective and muscles are recovering into a stronger state. DOMS typically improves on its own within a few days to a week.
• Moderate intensity massage (manual, foam roller, muscle roller stick, etc.) can be an effective treatment for reducing the associated stiffness and pain from DOMS. When applied within two hours after activity, it can lessen the inflammatory response in recovering muscles.
26 | sept/oct 20233 reflections
bellevue club Jan/feb 2022 | 27 BETSY Q. TERRY & JANE POWERS 206.322.2840 | 206.979.9719 EwingandClark.com | LuxuryRealEstate.com
WASHINGTON PARK | $8,498,000
WASHINGTON PARK | $4,595,000
WASHINGTON PARK | $9,895,000
BAINBRIDGE ISLAND | $14,000,000
QUEEN ANNE HILL | $5,495,000
MADRONA| $2,895,000
Local chef and mushroom hunter Becky Selengut knows a thing or two about fungus, and proves it in her beautiful and informative book Shroom: Mind-bendingly Good Recipes for Cultivated and Wild Mushrooms . Just in time for harvest season, she shared a few recipes for those who want to experiment with some of the most fascinating mushrooms available.
28 | sept/oct 20233 reflections
MAKE THE MUSHROOM THE MAIN DISH
ROASTED BRUSSELS SPROUTS WITH MATSUTAKES AND LEMON
Most folks advise to keep dishes using matsutakes as simple as possible to allow the unique perfume of this special mushroom to waft, untethered to other strong scents, to the diner's nose. Then along came Thuylieu Hoang, who cooked at Poppy, one of my favorite restaurants in Seattle, with a simple, off-the-cuff dish taking the very bold, often maligned brussels sprout and pairing the vegetable with the equally bold, spicy and ethereal matsutake This can't work, I thought. I was wrong. I think this dish would hold up well tossed with butternut squash gnocchi to make it more of a main course or served as a side dish with pan-seared halibut or striped bass, or even a pork loin.
• INGREDIENTS
1 pound brussels sprouts, stems and any brown bits trimmed off and quartered
1/4 cup extra-virgin olive oil
1 teaspoon honey
2 tablespoons freshly squeezed lemon juice
1 1/2 teaspoons fine sea salt
Freshly ground black pepper
1/4 pound fresh matsutake mushrooms, stems medium diced, caps thinly sliced
1/4 pound fresh maitake mushrooms, medium diced
1 tablespoon lemon zest
1/4 cup Mushroom Stock
1 lemon, cut into wedges
• PROCEDURE
written by Becky Selengut
Preheat the oven to 425°F. Line a baking pan with parchment paper and brush with some olive oil. Pile the sprouts on the pan, and drizzle 2 tablespoons of the olive oil and the honey on top, as well as the lemon juice. Mix well and then add 1 teaspoon of the salt. Mix again and spread out on the pan. Grind some black pepper over the top. Pop the pan into the oven and cook for 15 minutes. Then stir the sprouts and roast for another 10 to 20 minutes, until brown, tender and a little crispy at the edges.
Meanwhile, heat 1 tablespoon of the olive oil in a large skillet over medium heat and sauté the mushrooms, along with the remaining 1/2 teaspoon of salt, until they are tender and lightly browned. Stir in the lemon zest and some black pepper, and when the sprouts are done, mix them in. Moisten with the stock and the remaining tablespoon of olive oil. Serve with the lemon wedges.
bellevue club sept/oct 20233 | 29
MIND & BODY
•••
photography by Clare Barboza
ROASTED CHANTERELLES AND BACON WITH SWEET CORN SAUCE
This dish would make a great first course for a multicourse dinner served sometime in September, right when the chanterelles start popping and the corn is waning. If you happen to have a couple of garden tomatoes lying around, chop them up and spread them on the toast to serve on the side, or even better, serve this dish with a panzanella salad with basil, tomato, croutons and mozzarella.
I've found a great way to cook bacon so the fat renders slowly and the lean crisps up by gradually warming the oven. As the bacon fat renders, it coats the slowly caramelizing chanterelles.
• INGREDIENTS
9 ounces chanterelles, large ones split in half, small ones left whole
1/4 pound bacon, small diced
3 ears fresh corn
2/3 cup Mushroom Stock
1 tablespoon butter, melted, plus more for drizzling
Tabasco sauce (or hot sauce of your choice; optional)
1/4 teaspoon sea salt, plus more as needed
4 ounces piquillo chili peppers from a jar (or roasted red peppers), thinly sliced
Freshly ground black pepper
1 tablespoon chopped fresh basil
4 slices toasted crusty bread
• PROCEDURE
Line a baking pan with parchment paper and spread out the chanterelles and bacon on it. Pop in a cold oven and set the temperature to 400°F. Set a timer for 10 minutes. When the timer goes off, mix the mushrooms and bacon and place back in the oven for another 5 minutes (making sure they are spread out). Mix again, and return to the oven for another 5 to 10 minutes, until the bacon is rendered and crisp and the mushrooms are tender and caramelized. When they are done, remove from the oven and cover with foil until everything else is finished.
Meanwhile, cut the corn off the cobs. Add half the corn kernels to a blender. Then, putting the blender in the sink, hold the cobs over the blender and, using a spoon, scrape down the cobs into the blender to get all the corn "milk" from the cobs. Add the stock, melted butter and Tabasco to the blender as well. Pulse until smooth (adding a little water if necessary to get the blender to work). Pour the puree through a fine-mesh strainer into a small saucepan. Use a rubber spatula to press as much as you can through the strainer. Season with a teaspoon of the salt, plus more if needed.
In a sauté pan over medium-high heat, add 1 tablespoon of the bacon fat from the baking pan. Add the remaining half of the corn kernels, the piquillo peppers, the remaining teaspoon of salt, and black pepper and sauté for 5 minutes, until you get a little color on the corn. Add the basil, sauté for another minute; then season to taste (keep in mind the bacon is salty) and reserve. Right before serving, heat up the corn sauce over medium heat, mixing carefully with a rubber spatula so the natural cornstarch doesn't burn on the bottom of the pot. It should thicken and coat the back of a spoon in just a few minutes.
To serve, pour an equal amount of corn sauce into each of four shallow bowls. Spoon a portion of the corn and pepper mixture in the middle. On top of that, serve equal portions of the chanterelles and bacon. Serve with the toasted bread.
30 | sept/oct 20233 reflections
bellevue club sept/oct 20233 | 31
• PROCEDURE
Place an oven rack in the middle position, and preheat the broiler to high.
Clean the fresh morel mushrooms, or rehydrate dried morel mushrooms, saving the rehydration liquid if using it. Cut the morels into 1/4-inch rings. Trim the crust from the brioche slices and cut them diagonally into two triangles. In a large frying pan or cast-iron skillet over medium-low heat, melt the butter. Remove a tablespoon of the melted butter and reserve for the brioche.
Add the shallots to the skillet, along with the salt and black pepper, and cook for 1 minute, or until they start to soften. Add the morels and thyme and increase the heat to high. Once the mushrooms have started to brown, after about 5 minutes, deglaze the pan with the stock (or mushroom rehydration liquid), sherry vinegar and brandy, making sure to scrape up any stuck bits.
MORELS ON BRIOCHE TOAST POINTS WITH BRANDY AND THYME
Morels on toast points is a classic French recipe that features the sublime, earthy flavor of this highly prized mushroom, gilding the lily with booze, butter and fresh herbs. In simple dishes like this, you come as close as possible to the essence of the woods on a plate.
1/2 pound fresh morels, or 1 ounce dried
4 (2-inch) slices of brioche (or bread of your choice)
3 tablespoons unsalted butter
1/4 cup minced shallot
1/2 teaspoon fine sea salt or (optional) truffle salt
Freshly ground black pepper
1 teaspoon chopped fresh thyme leaves
1 cup Mushroom Stock (page xxiii) or mushroom
rehydration liquid
1 teaspoon sherry vinegar
2 tablespoons brandy
1/4 cup plus 2 tablespoons heavy cream
2 tablespoons chopped fresh flat-leaf parsley
Simmer until the liquid reduces by two-thirds, about 5 minutes. While the liquid is reducing, place the brioche on a baking pan and brush both sides with the reserved melted butter. Broil on the middle rack until the top side is toasted, then flip and toast the bottom (watch it carefully!). Once the liquid has reduced, add the cream. Continue to simmer until the sauce has thickened, 3 to 5 minutes more. Add the parsley. Season to taste with more salt and black pepper.
Serve the toast points topped with the mushroom mixture.
NOTE: To be extra-fancy, you can make a mini herb salad to place on top of the mushrooms. Combine the leaves of various soft fresh herbs, such as flat-leaf parsley and thyme, with nasturtium and/or other edible flowers, and dab them lightly with a little extra-virgin olive oil and lemon juice
32 | sept/oct 20233 reflections







bellevue club Jan/feb 2022 | 206.682.7 0 SEATTLEHOLIDAYLIGHTS.COM Let us untangle you from the me of holiday lights! • Residential & Commercial • Leasing Of Our Lights Nothing For You To Store! • Installation, Maintenance & Takedown • Custom Display Made For Your Property A LED Lighting Brought to you by FREE ESTIMATES: estimates@allcoveredpainting.com
• PROCEDURE
Preheat the oven to 425°F.
Line two baking pans with parchment paper. Toss the cauliflower, lion's mane and onions with the olive oil; then season with the salt, cayenne and black pepper. Roast in the oven until light brown and tender, 15 to 20 minutes.
ROASTED LION'S MANE AND CAULIFLOWER WITH ZANTE CURRANTS AND RED ONION
This is a simple and unusual side dish that could easily be turned into a vegetarian main course by roasting some cooked chickpeas (add them halfway through the cooking time) and serving with naan. Or keep it as a side dish and serve with lamb chops and a bit of pesto.
• INGREDIENTS
1 head cauliflower, cut into very small florets, stems thinly sliced 1/2 pound lion's mane mushrooms, moisture squeezed out and cut or torn into bite-size pieces
1/2 red onion, cut into thin half-moons
2 tablespoons extra-virgin olive oil, plus more for drizzling
1/2 teaspoon fine sea salt
1/2 teaspoon cayenne pepper, or more if you like things hot
Freshly ground black pepper
1/4 cup Zante currants
1 tablespoon red wine vinegar
1/4 cup coarsely chopped fresh flat-leaf parsley
While the cauliflower and mushrooms roast, soak the currants in the red wine vinegar. As soon as the cauliflower is tender, remove from the oven and toss with the currants and parsley. Drizzle more olive oil over the top. This dish is best served at room temperature.
For more information, visit beckyselengut.com/shroom.
34 | sept/oct 20233 reflections
140 LAKE STREET SOUTH KIRKLAND, WA 98033 OPEN DAILY 9 AM -6 PM CALL TODAY! 425.341.1536 VelaKirkland.com Continental Properties LLC all homes have AC SCHEDULE A VISIT TODAY • Extra large living spaces, oor-to-ceiling windows, electric window solar shades, expansive decks and patios • Heart-of-Kirkland Lake Street neighborhood: bistros, bars, boutiques, cafes, beaches, parks, trails, recreation and entertainment BRAND NEW DOWNTOWN KIRKLAND APARTMENTS PANORAMIC WATER VIEW PENTHOUSES FROM $7995 Prices subject to change without notice.
A TALE OF TWO ARTISTS
written by lauren hunsberger
•••
photography by vickie miao
On paper—or canvas—it seems these two artists have very little in common.
Susan Walker, a local fine artist, takes two months to complete a work. She often draws inspiration from exact snapshots of beautiful scenes she has experienced in her real life. Her home studio, set in a lush garden, is a veritable research center for color wheels of oil paints and precise techniques.
bellevue club sept/oct 20233 | 37
Unpack the different styles of two friends, tennis partners and painters living out their greatest artistic dreams together
Walker says. "You have to first create the color palette, then assess the different possible combinations. Choose a brush . . . It's a constant mental challenge. And it's my dream life."
Her almost-photorealistic style, reminiscent of the American realist painter Edward Hopper, reflects all that decision-making and intention perfectly. The detail, delicacy, deliberateness and discipline all come through; no stroke of the brush is an accident.
"In doing commissions, I work with a photographer to capture a client's vision. From the reference photo, we collaborate on the composition (what to leave in and what to eliminate) to present visual options to the client," Walker says. "I love the whole process."
Carol Whitaker, a retired attorney for Microsoft and Paramount Pictures, a sailor, yoga teacher, tutor, playwright, community activist and more, has a slightly different approach.
"I'm an abstract expressionist, and it's all very responsive," Whitaker says, although she doesn't even really care to assign a label to her style. Inspiration seems to hit her quick, and her paintings can take anywhere from a few hours to years to finish, depending on her mood or what's going on in her life. And her mediums wildly vary from acrylic paint to found objects.
"Sometimes I start with a stick or a sponge, or a piece of paper. I make an initial choice, and just keep working until I like it. I have a whole series that I did during the pandemic based on the colors of this purple-and-yellow flower I kept seeing. Painting is a respite for me from my analytical side," Whitaker says.
"I'm never trying to do something representational. But that doesn't mean I don't paint a cat," she jokes. "I paint the essence of a cat."
While talking back-to-back to these two women, who are longtime friends and supporters of each other, as well as tennis partners, it was almost comical to hear about their distinctly different approaches to painting. But after peeling back the layers it became apparent why they get along.
38 | sept/oct 20233 reflections
"IT'S A VERY CHALLENGING INTELLECTUAL ENDEAVOR. IT IS A MASTER CLASS IN PROBLEM SOLVING—TO BE AN ARTIST,"
Most importantly, they share a deep belief that art is a life-changing endeavor which needs to be supported more in schools and the greater community. Walker has a bachelor's degree in fine art from the University of California, Davis, with continuing education at the University of Washington. Whitaker has a bachelor's degree in English from Northwestern University and a law degree from the University of Pennsylvania, and she also took classes at Bellevue College and North Seattle College for painting and drawing.
Beyond their credentials, they talk similarly about how art affects and enriches future generations.
"It's hugely important for kids who aren't sit-down-anddo-worksheets types, the kinesthetic or visual learners," says Walker, a former principal in the Issaquah School District. "Plus kids just gravitate to art. I grew up in an educational environment that had such a heavy emphasis on college and grinding, and I was able to do that. But every hour of art class was a sanctuary for me. And again, the intellectual problem-solving skill is just so invaluable."
Whitaker now volunteers for the the Mercer Island Visual Arts League (MIVAL) and helps promote a high school scholarship program and a yearly K – 12 art show, among many other art-focused community endeavors.
"Art is good for everybody. It's a way of finding selfesteem," Whitaker says. "I'm into anything that focuses a kid on a positive experience. What I want to teach, what I think is so critical to learn, is the confidence that comes with expressing yourself."
bellevue club sept/oct 20233 | 39
TOGETHER , we can go beyond net zero carbon. Learn more at pse.com/ TOGETHER
We aspire to lower our carbon emissions to net zero by 2045 and help others do the same.
Wild Horse Wind and Solar Facility in Ellensburg
MEET THE ARTISTS
Follow
Susan Walker
40 | sept/oct 20233 reflections
Walker and Whitaker are two of four local artists showing their work November 1–3 at the Bellevue Club. Please visit members.bellevueclub. com or more information and to register. @whitaker.carol.art
susanwalkerstudio.com
Follow Carol Whitaker
3500 Factoria Blvd. S.E., Bellevue, WA • 425.643.2610 • www.dacels.com
costa rica
ONE OF THE HAPPIEST COUNTRIES IN THE WORLD
42 | sept/oct 20233 reflections
written by lauren hunsberger •••
photography by Yasmeen Nayfeh
1GET WILD AT THE MANUEL ANTONIO NATIONAL PARK
THE HIGHLIGHTS: nature preserves, animal watching, nature bathing
The Manuel Antonio Park is one of the country's smallest national parks, but it's known as the most vibrant with the largest range of wildlife, including howler monkeys, snakes, sloths, crabs, toucans and more.
bellevue club sept/oct 20233 | 43
Six ways to explore the rugged rain forests and beautiful beaches of Costa Rica.
PEOPLE & PLACES
A TRIP FROM SANTA TERESA TO MONTEZUMA
THE HIGHLIGHTS: BEACHES, RESTAURANTS, YOGA, SURFING, WELLNESS
These two small towns are located within 10 miles of each other on the Nicoya Peninsula in northwestern Costa Rica. The region is known for its private beaches, dramatic cliffsides and amazing dining options, exciting nightlife, and pristine surfing and kayaking spots. An interesting fact: the peninsula is one of the five official Blue Zones, which are places known for creating environments that promote longevity. A short boat ride or scenic drive between the two is worth it.
44 | sept/oct 20233 reflections
2
HOP ON AN ATV IN QUEPOS
THE HIGHLIGHTS: EXTREME ADVENTURE, THRILLS, JUNGLE EXPLORING
Fly through the jungle until the twists and turns take you to stunning waterfalls, mountain views and rushing rivers. If you book a tour with ATV Real Adventure, you will also get the opportunity to drop by local villages and learn about the culture. This half-day tour leaves plenty of time for you to visit a few other spots or get a delicious bite to eat in this special town.
bellevue club sept/oct 20233 | 45 3
4
TORTUGA ISLAND SNORKEL TOUR FROM SAN JOSÉ
THE HIGHLIGHTS: WILDLIFE SIGHTING, SNORKELING, ADVENTURE
From Montezuma, travel by catamaran to Alcatraz and Tolinga, the two smaller islands that make up Tortuga Island, to view turtles, dolphins and other fascinating sea-dwelling life. The small-group setting offers up-close encounters with expert guides. After, sunbathe on the beaches or go on a hike through the jungle. This is a popular tourist destination, so book your trip in advance.
5
A PARTY IN JACO
THE HIGHLIGHTS: THE NIGHTLIFE, PEOPLE WATCHING, CULTURAL IMMERSION
A smaller, slightly more remote city, Jaco is known as a Costa Rican nightlife hot spot within a lush, mountainous environment with volcanic-sanded beaches. Enjoy dozens of clubs, bars and restaurants, all within a short distance. Like most other spots in Costa Rica, the beaches and surfing during the daytime are also world-class, but be prepared for a more vibrant party crowd here at night.
6
EXPERIENCE A CLOUD FOREST IN MONTEVERDE
THE HIGHLIGHTS: SUSTAINABILITY, BIODIVERSITY, ENVIRONMENTAL WONDERS
Monteverde is a small mountain town known around the world for its unique ecotourism opportunities. There are three nature reserves here: Monteverde Reserve, the Santa Elena Reserve and the Children's Eternal Rainforest, and they all protect the delicate cloud forest, which is exactly what it sounds like. A soft canopy of clouds hangs over the forest, naturally watering the trees. There are more than 755 tree species within this one lush area.
46 | sept/oct 20233 reflections
4 5 6
Max Rombakh MANAGING BROKER LUXURY MARKETING SPECIALIST CELL EMAIL WEB 206.227.0737 MAXR@WINDERMERE.COM MAXROMBAKH.COM Tumble Creek Custom Estate Experience the ultimate in mountain resort-style living in this well-appointed custom retreat built by Benchmark Custom Homes. Set amongst the picturesque landscape of the Pacific Northwest and Paintbrush Lakes. OFFERED AT $2.9MM 131 SOUTHERN STAR LANE, CLE ELUM MLS 2147561
STAY CONNECTED | FOLLOW US ON INSTAGRAM & FACEBOOK AND VISIT JOHNBANGPHOTO.COM FOR MORE BC EVENT PHOTOS. COMMUNITY & CLUB
P I C K L E B A L L 48 | sept/oct 20233 reflections
TO THE 2023 WINNERS OF THE MXD CHAMPIONSHIPS! T E N N I S
REFLECTIONS
CONGRATULATIONS
Bold Gold
WITH RICH COLOR, BOLD FORMS, AND NEW INTERPRETATIONS, YELLOW GOLD IS BACK and totally in fashion. Updated rings, and earrings with, or without, diamonds, prove that classic combinations always spark joy. In addition to our fantastic collection, we can polish and refresh pieces you may already have. Our specialty is spectacular!
—Steven Goldfarb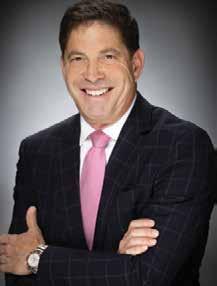 Bellevue
www.agjeweler.com
305 Bellevue Way N.E. 425.454.9393
Y ou ' ll be amazed at the beaut Y and wearabilit Y of these bold gold ring , necklace , bracelet , and earrings from r oberto c oin . r oberto sets the standard for what ' s in fashion .
SPARKLE AND SHINE DURING THE WARM DAYS OF AUGUST.
Anyone who spends time around little ones knows their emotions can get the best of them sometimes. Anger, sadness, frustration or fear—they can all be hard feelings to handle. Here are a few prompts to help calm kids when they need it most.
THE COLOR MEDITATION FOR CALMNESS.
To calm down heightened emotions, have your kids list or describe the colors they see at any given moment. Or have them close their eyes and describe colors they feel.
THE SLEEPY BOAT FOR REST.
Prompt your children to close their eyes and picture a boat of their choosing on a large body of water. Let them build the details of the scene, and pretty soon they will drift off.
THE HAPPY PLACE TO COMBAT SADNESS.
If you notice intense feelings of anxiety or sadness, have your kids close their eyes and picture the place they love the most. It might be a room in your home, on a beach or in another location they love.
50 | sept/oct 20233 reflections
BODY & MIND
THETAKEAWAY
Sustainable weight loss based on biology.
P ainless, 2-second injection into the skin of your abdomen.
Instantly boost natural metabolism and eliminate cravings.
Fat reduction that reduces your waistline within two weeks.
7-10 lb weight loss per month, customized to your individual weight loss goal.
"Hey Tara, what's your secret to getting lean after having twins?"
"Personal trainer, Pilates, blueberries...
The hottest injectable in Bellevue
Use discount code BClean to receive $50 off your order of LevyLean hello@levyaesthetics.com @taraturnure
and my weekly dose of LevyLean"
isn't Botox, it's LevyLean.