ADVENTURE & TRAVEL FOR TEENS
bbyo.org/summervibes
bbyo.org/summervibes
BB Y O SUMMER2023 BBYOSUMM E R 3202
NOW IS OUR TIME
When a BBYO summer program starts, it's not just the start of a program. It's the day you'll look back on and say, "Remember the time when…" It's when you kicked off your sweetest summer memories, your closest friendships, and your funniest inside jokes. It's the start of your sense of belonging, the foundation of your crew, and the beginning of the story you'll be telling for years to come. BBYO Summer is our place. The community we build is our people. Summer 2023 is our time. What are you waiting for?
03 BBY UMMER 2023 BYO S U M REMRE 02 2 3
TABLE OF CONTENTS BBYO MMER 2023 YO S U M REM202 3 Registration is open for all experiences! Visit bbyo.org/summervibes for more information. 06 OUR TEAM 07 WHY BBYO 08–25 TRAVEL & ADVENTURE EXPERIENCES  Israel  Europe  Ultimate Experiences  The Americas 26–33 CAMP & LEADERSHIP EXPERIENCES  Camp BBYO  Chapter Leadership Training Conference (CLTC)  International Leadership Training Conference (ILTC)  International Kallah  Leadership & Adventure Experiences 34–35 ENROLLMENT
WELCOME TO OUR 99TH SUMMER
Even writing that out gives me goosebumps. What does our 99th summer mean to me? It's ANTICIPATION. It's LONGEVITY. It's a MILESTONE. It feels the same to me as standing on the high board, staring down into clear blue water, ready to jump in.
Your teen is invited to join us as we dive into another extraordinary summer of camp, leadership, and travel experiences that change lives. Some of the things I'm most excited about for 2023?
• Even more travel destinations for teens to explore, like Greece (pg. 21), Hawaii (pg. 23), and Ecuador (pg. 25)
• New ways to combine experiences to give teens the fullest summer, like our CLTC Adventure experiences, that let you extend your summer to either Israel or Costa Rica (pg. 32 & 33)
• Our newly expanded, largest-ever customer service team, so families can easily connect with our friendly and knowledgeable professionals
When you join us for our 99th summer, you're getting 100% of the expertise, fun, and character-building you can count on from a BBYO summer. It's time to jump in—the water's just right.
S U M MER
Robyn Judelsohn
YBB
B
OY
3 BBYO SUM R 202 3 S
Chief Movement Experiences Officer
Robyn Judelsohn
05
P.S. Look for the QR codes throughout this brochure and scan them with your phone's camera app to learn more about each experience!  For example, scan this one for a special welcome message from me!
GET TO KNOW THE BBYO STAFF
PASSION. DEDICATION. ENTHUSIASM.
There is a cadre of talented individuals who create and support the signature experiences our families love. Learn more about our team and meet just a few of the professionals who will guide your family through the registration process and provide your teen with an exceptional experience throughout their program.
 YEAR-ROUND TEAM MEMBERS
Over the past two years, our customer service team has expanded to four times the size. We are committed to prompt communication, friendly service, and full transparency. We want you to feel as confident as we do that your teen will have a safe and enriching summer with us.
 SUMMER TEAM MEMBERS
More than 85% of our summer staff work with adolescents year-round. This experience, our rigorous qualification process, and the necessary training to find the balance between fun and discipline all combine into trip leaders who can confidently build community and foster teen well-being.
WATCH: MEET OUR FUN-LOVING MADRICHIM (COUNSELORS)
Marni Heller Associate Vice President, BBYO Passport
Fara Gold Associate Vice President, Camp Leadership
Sabrina Moore Senior Manager, Customer Service
Ari Handel Senior Director, Wellness & Inclusion
UNMATCHED TRACK RECORD Our programs have been trusted by parents and loved by teens since 1924
Creating a home for any and every Jewish teen
& INCLUSIVE Building safe spaces where teens of all backgrounds and abilities are welcome GLOBAL BONDS Experiences are shared with Jewish peers from around the world UNIQUE PROGRAM CHOICES Specialized programming reflects the individuality of our teens RISK-FREE REGISTRATION Allows families to plan with confidence and flexibility (see more details on pg. 35)
HEALTH & SAFETY Elevating the well-being of our teens, staff, and families above all else Why should you choose a BBYO summer? There are countless reasons generations of families have trusted BBYO to provide unparalleled experiences for their teens, including... RE 02 2 3 B BYO MME R 2023 BYO S U M REM THE BB-WHY?-OH!
PROUDLY PLURALISTIC
WELCOMING
PRIORITIZING
BBYO is not only renowned for our enriching programs, but also for our signature partnership experiences. Camps, schools, and other community groups have a long history of turning to BBYO to provide incomparable service to their cohorts—from the planning, to the communication, to the trip, we can collaborate with your organization on the experience of a lifetime. To learn more, please contact Ariel Rosen, BBYO's Partnership Outreach Director, at arosen@bbyo.org.
bbyo.org/summervibes YBB O SUMM 2023
20 2 3 B OPPORTUNITI
BBYOS MER
E SP ARTNE R SHIP
TRAVEL & ADVENTURE EXPERIENCES Open to any and all Jewish teens, our signature programs span destinations in more than a dozen countries and combine elements of active touring, community service, cultural exploration, and meaningful Jewish 09 BBY UMMER 2023 BYO S U M M02 2 3 Celebrate Israel's 75th anniversary on one of our signature BBYO Passport Israel trips!ISRA E L'S 75 t hC ELEB R ATE
ISRAEL JOURNEY
CURRENT GRADES: 9–11 | 22 DAYS | $5,520
• Climb Masada for a breathtaking view of the sunrise, stargaze and ride a camel in the desert, and slide down massive sand dunes
• Surf on the Mediterranean, float effortlessly in the Dead Sea, and raft down the Jordan River
• Indulge in authentic Israeli foods like falafel, shawarma, and hummus
See how Israel has turned the desert into an oasis on our flagship travel program. This transformative experience starts and ends in the Old City of Jerusalem, where you'll explore thousands of years of Jewish history. In between, you'll see the natural beauty of the land in the northern Galilee region, soak up the sunshine in the southern Negev desert, and feel the vibrant energy of urban Tel Aviv as you forge a personal connection with the Jewish homeland. DATES JUNE 6–27, 2023 JUNE 13–JULY 4, 2023 JUNE 20–JULY 11, 2023 JUNE 27–JULY 18, 2023 JULY 4–25, 2023 JULY 11–AUGUST 1, 2023 JULY 18–AUGUST 8, 2023 JULY 25–AUGUST 15, 2023
Graduating seniors can join this experience on special Class of 2023-only buses during these trip dates: July 4–25, 2023 July 11–August 1, 2023
RLEASI S RALESI RSI A E L TRAVEL & ADVENTURE
ISRAEL
Cross these trip highlights off your bucket list:
AVA ILABL E S E NIOR T RIPS ONYOUR ISRAEL T PIRSAVE$3,000
ISRAEL TREK
CURRENT GRADES: 9–11 | 27 DAYS | $6,340
Immerse yourself in the stunning and diverse geography of Israel on this thrilling outdoor adventure. The country may be small, but it boasts mountains, deserts, seas, and dozens of nature reserves that we'll hike together. Teens will discover hidden waterfalls and canyons, traverse trails, swim down streams, and truly connect with the wilderness on Israel Trek.
Three places you'll want to take a selfie at on this trip:
• Rosh HaNikra—an incredible series of caves and grottoes formed by the Mediterranean Sea
• The Bahá'í Terraces—also known as the Hanging Gardens of Haifa, they overlook the city from Mount Carmel
• Tsfat—situated in the pine forests of the Upper Galilee, this mystical city is known for its art and beauty
BBYO MMER 2023 B R 202 3 ISRA
I
LE LESIR 11
RAE L
S R A
DATES JUNE 27–JULY
EXPERIENCES
23, 2023
WATCH: YALLA! ISRAEL IS CALLING ONYOUR ISRAEL T PIRSAVE$3,000
In addition to seeing everything Israel has to offer, teens will take a deeper dive into the country's culture and diversity. ILSI welcomes Alephs and BBGs from around the globe and allows them to have high-level discussions about Israel's complex existence as a democracy in the Middle East with engaging scholars from the fields of society, politics, business, and more. Teens will also visit centuries-old cities like Nazareth, rappel off the walls of Ramon Crater, and get an eye-opening look at what Israeli life is like during this elite leadership seminar for BBYO members.
Major ILSI bonding moments:
• Meditating together in the silence of the Negev desert and taking a moonlit walk at night
• Singing songs and praying at the Western Wall during Shabbat
• Celebrating your new friends' B'nai Mitzvot (and maybe yours, too)
ISRA SR
EA LEAISRTRAVEL & ADVENTURE
A E L I S R
DATES JUNE
ISRAEL
27–JULY 18, 2023
CURRENT GRADES: 10–12 | 22 DAYS | $6,020 ILSI INTERNATIONAL LEADERSHIP SEMINAR IN ISRAEL ONYOUR ISRAEL T PIRSAVE$3,000
ISRAEL SPORTS QUEST
CURRENT GRADES: 9–11 | 22 DAYS | $5,950
ISRA
E
The ball's in your court! Don't miss out on these amazing programming opportunities:
• Learn Krav Maga, an Israeli martial art, and practice yoga in the desert
• Tour the Wingate Institute facilities, host to numerous Israeli national teams
EXPERIENCES
DATES JULY 4–25, 2023
ONYOUR ISRAEL T PIRSAVE$3,000
LEISLEAR LE
I S R A E L IS L 13
Calling all sports fanatics! This brand-new and totally unique BBYO experience, created in partnership with Maccabi World Union, offers teens an opportunity to see how sport is essential to our daily life. We'll learn from all-star athletes and tycoons in Israeli sports and entrepreneurship while also better understanding how to take care of our bodies and strengthen them through movement. Dive into Israel's sports culture as you journey through the Jewish homeland and see just how seriously Israelis take football (soccer) and basketball.
• Visit Deer Land Park, an extreme sports site overlooking HaEla Valley, and ride down the country's longest zip line
BBYO is delighted to be able to provide $3,000 RootOne travel vouchers to teens traveling on our Summer Experiences in Israel. Vouchers can even be applied to programs with connections outside of Israel, including our Ultimate trips that combine European destinations with Israel (pg. 18–21) and our combo Israel CLTC Adventure trip (pg . 32). Seeded through a generous gift from The Marcus Foundation and powered by The Jewish Education Project, vouchers are open, regardless of need, to Jewish teens in North American who are in 9th through 11th grade, or 12th grade for select experiences (see Israel Journey on pg. 10 and Ultimate Central Europe Israel on pg. 18), who have not previously received a RootOne voucher. To see additional details and eligibility requirements, please visit bbyo.org/israel2023.
EUROPE
E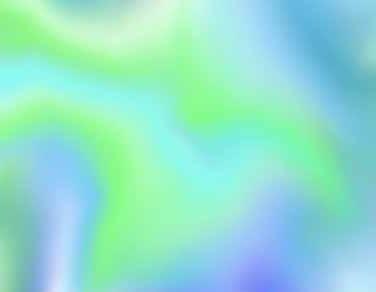 UROP E
CENTRAL EUROPE DISCOVERY
Central Europe is rich in history and full of world heritage sites, not to mention its magnificent beauty. This journey will take teens through Germany, Poland, Czechia, and Austria, where we will retrace some of history's darkest moments with solemn visits to sites like Auschwitz and the Berlin Wall. We'll also take in the region's most breathtaking sights, with stops to go stand-up paddleboarding on the Vltava River and hiking in the Wachau Valley. DATES JUNE 27–JULY 12, 2023 LOCATION GERMANY, AUSTRIA, POLAND, CZECHIA
Best places for a full group photo in Central Europe:
• At the base of the medieval Prague Astronomical Clock (Prague Orloj), the oldest one in the world still in operation
• With Neuschwanstein, Bavaria's mountaintop palace that inspired Disney's Sleeping Beauty Castle, in the background
E U R O
PE EU
EUROP E EUR U R TRAVEL &
ADVENTURE
CURRENT GRADES: 10–12 | 16 DAYS | $4,570
• Right after you finish a game of beach volleyball at the famous Vienna Watersports Arena—winning team gets to be in front!
IBERIAN DISCOVERY
CURRENT GRADES: 9–11 | 15 DAYS | $4,500
The Iberian Peninsula has been home to the rise of some of the world's most vibrant cultures, and teens will find themselves mesmerized by the extensive history and modern civilization of the Spanish and Portuguese regions. We'll discover the caves of Sacromonte in Granda— which have been used as homes for thousands of years—dance the night away while learning Flamenco, get lost in Seville Castle's natural hedge maze, and see the tombs of Isabella and Ferdinand at the Capilla Real de Granada (Royal Chapel of Granada). Then, we'll ride on the charming streetcars of Portugal's capital city, Lisbon, and stand beneath Belém Tower, which sits at the edge of the Tagus River.
DATES
JULY 12–26, 2023
LOCATION
SPAIN, PORTUGAL
WESTERN EUROPE
DISCOVERY
CURRENT GRADES: 9–11 | 15 DAYS | $5,220
Western Europe is a mosaic of cultures, languages, and history just waiting to be explored. You'll begin your journey by gaining insight into the British monarchy in London before crossing the Channel to France and falling in louvre with Paris. We'll hop over to Belgium for a chocolatecoated stop in Brussels before ending the trip in Holland and having a gouda time in Amsterdam. DATES JUNE 28–JULY 12, 2023 LOCATION
The best places to send your "Wish You Were Here" postcards from:
• The Synagogue of Santa María La Blanca in Toledo, Spain—thought to be the oldest synagogue in Europe
• The beautiful white-sand beaches in Málaga, Spain—the birthplace of artist Pablo Picasso
• Saint George's Castle in the Portuguese capital of Lisbon
WATCH: START YOUR ADVENTURE HERE
Catch these must-see landmarks on a walking tour in these cities:
• London—Buckingham Palace, Big Ben Clock Tower, London Eye Ferris Wheel, and Windsor Castle
• Paris—Cathedral of Notre Dame, Arc de Triomphe, Disneyland Paris, and the Eiffel Tower
• Amsterdam—Van Gogh Museum, Anne Frank's House, and the Dutch countryside windmills
BBYO SUMM S U M MER
15
3
EXPERIENCES
ENGLAND, FRANCE, NETHERLANDS, BELGIUM
Step back in time as you explore the architecture, artwork, fashion, and cultures that have influenced the world for generations. We'll begin our journey in Rome, retracing the steps of one of the most influential empires in history, and carve our way through the bustling cities and picturesque countrysides of Italy before stopping in Slovenia to take in the fairytale landscape of locations like Bled Island and Ljubljana. Along the way, our whirlwind tour will be filled with waterfall hikes, exciting bike rides, kayaking excursions, and sheep herding… you read that right.
• The Birth of Venus by Botticelli and the David statue by Michelangelo in Florence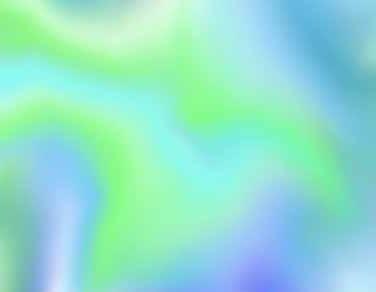 • The ceiling of the Sistine Chapel in Vatican City, painted by Michelangelo
• The Pala d'Oro altar of Saint Mark's Basilica in Venice is a dazzling mosaic made of Byzantine enamel
PE OPE E U E U R ROPEUE UE R O P E TRAVEL & ADVENTURE
CURRENT GRADES: 9–11 | 15 DAYS | $4,500
DATES
DISCOVERY EUROPE
JUNE 28–JULY 12, 2023 JULY 12–26, 2023 LOCATION ITALY, SLOVENIA, CROATIA MEDITERRANEAN
World-famous works of art you'll get to see IRL:
WATCH: SCAN FOR A SURPRISE TREAT
WESTERN EUROPE & MEDITERRANEAN DISCOVERY
CURRENT GRADES: 9–11 | 29 DAYS | $10,170
Unearth Europe's diversity and rich history as part of a close-knit group of teens on this transcontinental odyssey traveling from the Atlantic to the Mediterranean Sea. You'll dive deep into the cultures of this region and discover how the world-changing ideas that originated in these European nations continue to shape our own lives. This supersized tour gives you even more chances to be mesmerized by the landmarks of the area, including the ancient mystery of Stonehenge, the canals and waterways of old Venice, the grandeur of Buckingham Palace, and even a Roman gladiator-for-a-day class.
Songs to add to your Spotify playlist for the trip:
• "Take Me Back to London" by Ed Sheeran featuring Stormzy
• "Amsterdam" by Coldplay
• "Paris" by The Chainsmokers
• "Pompeii" by Bastille
DATES
JUNE 28–JULY 26, 2023
LOCATION ENGLAND, FRANCE, NETHERLANDS, BELGIUM, ITALY, SLOVENIA, CROATIA
BBYO MMER 2023 B R 202 3
E E ERUE 17
OPE PE E U R O P
EXPERIENCES
I T A
COMBOTR I PM AKE
ISRAEL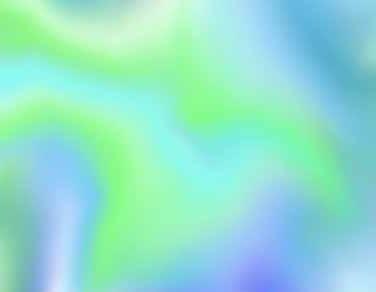 CURRENT GRADES: 10–12 | 36 DAYS | $10,540
Get ready to explore the cities of Munich, Prague, Berlin, Nuremberg, and Dresden as we trace the winding story of Europe from its origins through the history of the 20th Century. As a Jewish teen experience, you'll get an unparalleled look into Europe's historical Jewish population—their origins, triumphs, and sorrows—and spend time connecting with the enduring communities of today. Then, we'll travel onto Israel for a true full-circle journey of redemption and renewal in the Jewish homeland. We'll take in the breadth of this small but mighty country, getting to know its diverse peoples, cuisines, landmarks, and landscapes.
Moments that should come with a "splash
Exploring the water-filled underworld of the Seegrotte Caves outside of Vienna Danube River cruise through the Wachau Valley Stepping underneath the Devora Waterfalls in the Golan Heights of Israel
This trip is the perfect opportunity for graduating seniors to join fellow members of the Class of 2023 for a transformative journey during your exciting time of transition.
202 3 B YB ULTIMATE EXPERIENCES
2023 BBYO S
DATES JUNE 27–AUGUST
2023 LOCATION GERMANY, AUSTRIA, POLAND, CZECHIA, ISRAEL
M AKE I T A
1,
ULTIMATE CENTRAL EUROPE
COM BO TR I P
ONYOUR ISRAEL T PIRSAVE$3,000
AVA ILABL E S E NIOR T RIPS
ULTIMATE WESTERN EUROPE ISRAEL
CURRENT GRADES: 9–11 | 35 DAYS | $11,190
A full summer of dazzling sites is yours for the taking. Teens will spend the first half of this trip touring through Western Europe and taking in the grand capitals of London, Paris, Amsterdam, and Brussels. Then, we'll connect to Israel and go on an exhilarating experience that will show you all the Jewish homeland has to offer and perfectly complements your time in Europe.
DATES
JUNE 28–AUGUST 1, 2023
LOCATION
ENGLAND, FRANCE, NETHERLANDS, BELGIUM, ISRAEL
Delicacies you can try on this experience that'll turn you into a total foodie:
• England—trifle, fish and chips, and tea and scones
• France—crêpes, croissants, and macarons
• Belgium—frites, waffles, and chocolate
• Holland—stroopwafels, krokets, and cheese
• Israel—shawarma, Bedouin tea, and shakshuka
ULTIMATE MEDITERRANEAN ISRAEL
CURRENT GRADES: 9–11 | 35 DAYS | $10,470
Looking to one-up your summer with BBYO? Connect Mediterranean Discovery with Israel Journey to make it an ultimate experience! After riding the gondolas through the canals in Venice and rafting down the Soča River in Slovenia, you'll hop over to Israel and get to free-float in the Dead Sea and go boating on the Jordan River. Along the way, you'll have the opportunity to explore your personal connection to Judaism with your new friends on a three-week trip through the country!
DATES
JUNE 28–AUGUST 1, 2023
JULY 12–AUGUST
We asked a few teen experts, and these are the most unique gelato flavors to try on this trip:
• "Stracciatella" (cream and chocolate sauce)
• "Zuppa Inglese" (custard, chocolate, and lady fingers)
• "Black Sesame" (black sesame paste, heavy cream, and honey)
SUM OY S U M
19
BBYO
MER 3
ULTIMATE EXPERIENCES
15, 2023 LOCATION ITALY, SLOVENIA, CROATIA,
ISRAEL
ONYOUR ISRAEL T PIRSAVE$3,000 ONYOUR ISRAEL T PIRSAVE$3,000
With stunning views of the Pyrenees Mountains accompanying you, you'll travel across the Spanish and Portuguese regions of Europe, getting to know the local Jewish communities and taking in the world heritage sites. Together we'll trace the history of Spain's Golden Age, walk along the alleys of Judería de Córdoba (Jewish Quarter) in Córdoba, visit Europe's oldest synagogue, Sinagoga de Santa María La Blanca, in Toledo, and get a better understanding about how Judaism, even after exile and persecution, has persevered in the area. Then, we'll travel on to Israel and continue our community and cultural immersion in the Jewish homeland.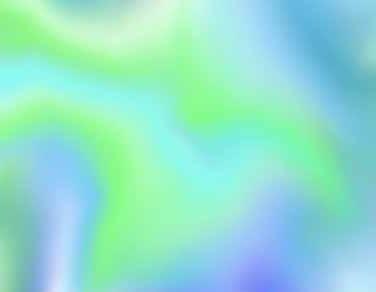 The most important phrases you'll need to learn for your trip:
• "Este fue el mejor viaje de mi vida!" (Spanish for "This was the best trip of my life!")
• "Vou lembrar desse momento para sempre." (Portuguese for "I'm going to remember this moment forever.")
• "Aifoh ha sherutim?" (Hebrew for "Where are the bathrooms?")
BBY MER 2023 REMM 2 0 2 3ULTIMATE EXPERIENCES
DATES JULY
LOCATION SPAIN,
CURRENT GRADES:
ULTIMATE IBERIAN ISRAEL COM BO TR I PM AKE I T A
12–AUGUST 15, 2023
PORTUGAL, ISRAEL
9–11 | 35 DAYS | $10,470
ONYOUR ISRAEL T PIRSAVE$3,000
ULTIMATE GREECE ISRAEL
CURRENT GRADES: 9–11 | 35 DAYS | $10,470
A brand-new program for Summer 2023, teens will have the opportunity to visit Greece's most popular sites around Athens, Olympia, and Santorini. Together, we'll trek to the ancient citadel of Acropolis to see the Parthenon—the temple dedicated to the Greek goddess Athena—and venture to the site of the original Olympic Games. Then, we'll travel to Israel for an enriching experience where teens will dive in and gain a deeper understanding of what it means to be Jewish and proud.
• #NoFilter needed on your snap of the iconic Blue Domes of Oia in Santorini
• Even your tallest friends will look like shorties at the base of Mount Olympus, the highest mountain in Greece and mythological home of the gods
• Watch the s roll in on the pic of you in front of the unique graffiti art in Florentin, a hipster neighborhood on the outskirts of Tel Aviv
MER 2 0 2 3 YBB S 21
BBY
DATES
ULTIMATE EXPERIENCES
JULY 12–AUGUST 15, 2023 LOCATION GREECE, ISRAEL
Instagram-worthy stops for your feed:
ONYOUR ISRAEL T PIRSAVE$3,000
MERI C A S HT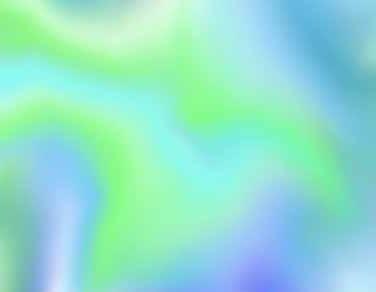 THE AMERICAS
WESTERN USA TREK
CURRENT GRADES: 8–10 | 21 DAYS | $7,570
Take in the exquisite geography of the Western United States as you travel on luxury coach buses through Arizona, Utah, Nevada, and California, stopping in National Parks and Gold Rush-era cities, and taking a moment to enjoy the nature around you as you move from rock formations in the Southwest United States to fog-dense bays in Northern California. Teens will start the trip in Phoenix, Arizona, and visit major cities along the way like St. George in Utah, Las Vegas in Nevada, and San Diego, Los Angeles, and San Francisco in California. DATES JULY 4–24, 2023 LOCATION ARIZONA, UTAH, NEVADA, CALIFORNIA
Things to do that will give you serious main character energy:
• Call out over the edge of the Grand Canyon and hear your voice echo back off of millionsof-years-old rock
• Marvel at the red rocks, pink cliffs, and endless vistas of Bryce Canyon National Park, home to the largest number of hoodoo rock formations on Earth
T H E A
MERI
HE AME R ICAS TRAVEL & ADVENTURE
• Gaze out over sprawling Los Angeles and get a bird's-eye view of the Hollywood sign from Griffith Observatory
HAWAII TREK
CURRENT GRADES: 8–10 | 14 DAYS | $7,970
Say "aloha" to the islands of Oahu and Maui on this new Summer 2023 experience! Teens will spend their days stargazing on the beach, celebrating at an authentic Hawaiin luau, snorkeling over colorful coral reefs, catching waves as they learn to surf, hiking the coastlines, and paddle boarding on the Pacific. Hawaii offers sights that are undeniably astounding with lush, green landscapes and the bluest water
Three places you'll never get bored of talking about:
• Pearl Harbor National Memorial will have you wanting to explain for days how the attack on this site was a pivotal moment in U.S. history and World War II
• You'll try to describe exactly how it feels to stand under the Kohala Waterfall and view the tranquil streams and rugged valleys of this region
• You'll say #CantStopWontStop when reminiscing about Maui's famous black sand beach, uniquely formed from the sand mixing with lava
JULY 25–AUGUST 7, 2023
PACIFIC USA TREK
CURRENT GRADES: 8–10 | 35 DAYS | $16,090
Enjoy pure moments of adventure and bliss when you combine our Western USA and Hawaii Trek trips. You'll become enchanted by the unique array of plants and animals in Utah's Zion National Park, stare in awe at the massive size of Hoover Dam in Nevada, and criss-cross the streets of San Francisco to see Chinatown, Lombard Street, and the Golden Gate Bridge before you and your Passport ohana (family) make your way to the tropical paradise of the Pacific Ocean, Hawaii.
DATES
JULY 4–AUGUST 7, 2023
LOCATION
ARIZONA, UTAH, NEVADA, CALIFORNIA, HAWAII
Movies you need to watch to get an idea of the places you'll see on this trip:
• 50 First Dates (Adam Sandler helps Drew Barrymore remember her life in Hawaii)
• The Princess Diaries (Julie Andrews tells Anne Hathaway she's a princess in San Francisco)
• La La Land (Emma Stone and Ryan Gosling seek stardom in Los Angeles)
E OY S U
23
BBYO SUM
M MER 3
EXPERIENCES
COMBOTR I
I
PM AKE
T A
AM E R I C A S HT
COSTA RICA TREK
CURRENT GRADES: 9–11 | 18 DAYS | $5,640
Chase clouds across hanging bridges in the rainforests of Costa Rica with us on this adventure of a lifetime! Teens will start their trip in San José, then kayak up the Pacific coastline in Jacó. You'll learn why the Oxcart is Costa Rica's most famous craft in the Puntarenas province, then head to the small town of La Fortuna, which sits at the base of Arenal Volcano National Park. We'll also spend time working alongside local teens to maintain trails, tag butterflies, harvest crops, and make an impact on sustainability and ecotourism in the region with unique direct service opportunities.
Moments of the trip that will get your heart racing the fastest:
• Feeling the pulse of the La Fortuna waters crashing over the falls
• Sinking into the Baldi Hot Springs, some of the purest in the world
• Ziplining through the rainforest on a canopy adventure in Los Sueños
A M E RICAS
ACIRESHT TRAVEL & ADVENTURE
DATES JULY
LOCATION COSTA RICA
17–AUGUST 3, 2023
THE AMERICAS
CURRENT GRADES: 10–12 | 19 DAYS | $5,020
Prepare yourself for a summer of service, cultural immersion, and adventure! You'll work side by side with the Quichua people to take care of mother earth, or "Pachamama," a tradition that goes back to the ancient people of the Andes, and see how the Kichwa women maintain their traditions and care for the rainforest. We'll also travel to Quito where you'll help teach children at an inner-city school. In addition to giving of yourself, you'll have plenty of time to get your fill of adventure as you stand beneath the refreshing waterfalls in the Amazon, learn to make chocolate from a cacao fruit, go tubing in the Mindo River, and learn to salsa dance.
• Engaging in "the Minga" with the indigenous Quichuas community—a practice where all community members come together to work on a community project
• Celebrating Shabbat with the local Jewish community in Quito
• Learning sustainable animal care by working with a herd of llamas in San Clement
EMA R I C A S TH
RICAS T HE
MAERSACI
25
STAND UP ECUADOR DATES JULY 12–31, 2023 LOCATION ECUADOR
you can't
Three moments of connection
experience anywhere else:
EXPERIENCES
BB SUMMER 202 BBYO S MMU
bbyo.org/summervibes
R 02 2 3
CAMP & LEADERSHIP EXPERIENCES
These exclusive programs pair the values of AZA and BBG—leadership, service, and siblinghood—with the best of classic camp activities for one-of-akind experiences with an emphasis on growing foundational skills and lasting friendships that will endure for a lifetime.
SM EMBER SHIP
BBYO membership gives you the opportunity to participate in some of our most enriching summer programs and a world of new experiences. Not only does joining as a member unlock access to these memory-making and skill-building experiences, it also gives you a local and global network of friends that will carry you through high school and last a lifetime. Learn more at bbyo.org/join.
27 BBY UMMER 2023 BYO S U M M02 2 3 HAS
I TS PERK
While taking in the great outdoors and bonding with new friends, teens at Camp BBYO
to immerse in the very best of BBYO. You'll enjoy all the best camp classics—swimming, music, sports, bonding with bunkmates, a Shabbat under the stars—and be a part of
New things you'll get to experience at Camp BBYO:
• Dancing at an epic DJed black light party
• Woodworking—measure twice, cut once!
• Bringing in the catch of the day on your fishing pole
YO
M
A
partnership
our
SESSIONS & DATES CAMP BBYO 1: JUNE 25–JULY 2, 2023 CAMP BBYO 2: JULY 23–30, 2023 LOCATION COMMONPOINT RETREAT CENTER POYNTELLE, PENNSYLVANIA CURRENT GRADES: 8–9 | 8 DAYS | $1,500 CAMP BBYO CAMP & LEADERSHIP
BBYO CA
P BBYO
get
our well-loved "Big-Little" program, done in
with
CLTC experience, which allows younger members to bond with Alephs and BBGs from across the Order.
CLTC | CHAPTER LEADERSHIP TRAINING CONFERENCE
CURRENT GRADES: 9–10 | 13 DAYS | $2,250
This exclusive summer program is designed to allow teens to form lasting friendships while gaining important skills like collaboration, communication, and advocacy. CLTC will kickstart your leadership journey, grow your self-confidence, and inspire you to bring new ideas to your chapter and region. CLTC is also famous for its chill time, and you'll enjoy swimming, sports, music, moving Shabbat experiences that can't be missed, guest speakers, and special surprises. Your home for the summer is a cabin filled with laughter, a tight-knit "mock chapter" group, and so much fun!
SESSIONS & DATES
CLTC 1: JUNE 6–18, 2023
CLTC 2: JUNE 20–JULY 2, 2023
CLTC 3: JULY 4–16, 2023
CLTC 4: JULY 18–30, 2023
CLTC
AUGUST 1–13, 2023
The most important things you'll take away from CLTC with you:
• Your friends' socials—chatting with your new besties will keep you going all year
• Your CLTC t-shirt—it's not just swag, it's a thousand amazing memories
• Your confidence—you'll know how to lead proudly and sing loudly
C LTC C CLTC
29
C LT C CLTC
EXPERIENCES
5:
LOCATION COMMONPOINT RETREAT CENTER POYNTELLE, PENNSYLVANIA
IL C ILTC I LTC ILT TC IL
| 19 DAYS | $3,260 At ILTC, Alephs and BBGs have the opportunity to grow their leadership abilities to a whole new level and learn how to shape our worldwide Movement. Between the sports competitions, bonfires, and song sessions, participants gain crucial skills like effective communication strategies and community building, as well as attributes like independence, resilience, and confidence that will serve them well in BBYO and beyond. Three undeniable facts about life at ILTC: • Nothing shines brighter than the string lights around the Perlman Tree at the center of camp • A spring-fed lake and a water trampoline are the best combo since PB&J • Your Maccabiah team color will become your new favorite color DATES JUNE 22–JULY 10, 2023 LOCATION PERLMAN CAMP LAKE COMO, PENNSYLVANIACAMP & LEADERSHIP ILTC INTERNATIONAL LEADERSHIP TRAINING CONFERENCE WATCH: EXPERIENCE ONE SECOND PER DAY OF PERLMAN SUMMER
CURRENT GRADES: 10–11
INTERNATIONAL KALLAH
CURRENT GRADES: 10–12 | 21 DAYS | $3,310
International Kallah is where Alephs and BBGs can dive into the many facets of Judaism and explore their personal Jewish identity. Facilitated by educators from around the world, the immersive Kallah learning goes beyond the traditional classroom setting and makes a wide range of topics accessible through interactive sessions and activities. Jewish culture also comes to life through electives such as art, music, cooking, photography, social media, and sports, just to name a few!
Things at Kallah that'll give you all the feels:
Hearing the personal resilience stories of Holocaust survivors
Lighting our tiki torch Shabbat candles as a united community
Holding your friends tight on the last day and knowing it's not "goodbye" but "see you soon"
ONAL
K A L L AH INT R
Elevate your summer with the most exciting duo around: combine ILTC + International Kallah for the ultimate Perlman Summer experience! These programs each offer the chance to make lasting friendships, explore Jewish values, and learn practical leadership skills— but by combining them together, they provide twice the opportunity for a summer packed with learning, leading, and self-exploration.
I N
31
T E R N
EXPERIENCES
PERLMA N SUM
M E RMAKE I T A
CURRENT GRADES: 9–10 | 35 DAYS | $7,920
For the first time ever, two of our best loved and highest rated summer experiences are coming together! You'll kick off your summer by exploring the country of Israel from the lush Golan region in the north to sunny Eilat in the south and everywhere in between. After getting to know the cultures and communities there, you'll settle into your home at camp and build your own diverse community of friends ready to grow as leaders and have a blast together.
Great titles for your summer 2023 memoir:
• From Israel to PA: One Teen's Journey of a Lifetime
• A BBYO Summer of Buddies, Buses, and Bunks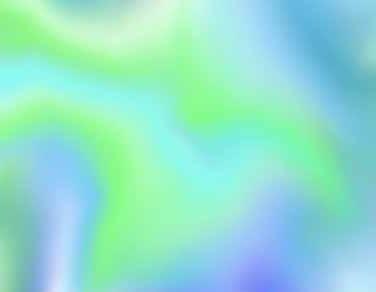 • Public Speaking and Spike Ball: The Summer I Learned it All
27–JULY 30, 2023
BBYO ER 2023 M B BYO S MER 2023 B O SU M M RE32 LEADERSHIP & ADVENTURE
LOCATION
ISRAEL CLTC ADVENTURECOM BO TR I PM AKE I T A ONYOUR ISRAEL T PIRSAVE$3,000
DATES JUNE
ISRAEL, PENNSYLVANIA
CLTC COSTA RICA ADVENTURE
CURRENT GRADES: 9–10 | 31 DAYS | $8,390
If hands-on leadership + impactful service + heart-pounding adventures sounds like your perfect summer recipe, you've come to the right place! You'll start your journey in Poyntelle, Pennsylvania, honing practical leadership skills and building your confidence, while enjoying all the fun, music, sports, and bonding of a classic camp experience. Then, you'll jet off to Costa Rica where you'll team up with local teen leaders to learn about conservation and sustainability in the rainforest, with plenty of time to experience swimming, hiking, ziplining, and more active fun in one of the most beautiful places on earth.
Insta captions you can steal to share your summer pics:
• CLTC has blue skies, Costa Rica has high tides, I'm obsessed with these summer vibes #BBYOSummer2023
• Oh nothing, just crossing off all my bucket list items this summer #BBYO #CLTC #CostaRica
• From rainy camp days to camping in the rainforest #CLTCostaRica
BBYO SUM R 202 3 YBBY BBYO MER 2 0 2 3 OYBB US 33
COMBO EXPERIENCES
DATES JULY 4–AUGUST 3, 2023 LOCATION PENNSYLVANIA, COSTA RICA
IMPORTANT
ENROLLMENT DETAILS
Scholarship applications due All scholarship awards announced Last day to cancel from all programs with a full refund Programs may be canceled with a $250 cancellation fee Payment due in full/Last day to cancel with a fee All programs non-refundable
BBYO MMER 2023 YO S U M REM 2R 202 3
DATES Registration is open for all experiences! Visit bbyo.org/summervibes for more information.
PAYMENT INFORMATION
At the time of registration, a $250 deposit per program is required to save your teen's spot. Program deposits are paid to BBYO. Deposits are fully refundable through February 28, 2023. Trip registrations are transferable to another BBYO program (space permitting) and payments are refundable with a $250 fee through April 4, 2023. For Summer 2023, BBYO reserves the right to institute a COVID fee of $100 per participant per session or trip to cover expenses such as food service, cleaning, facility upgrades, and additional medical supplies and personnel.
PAYMENT SCHEDULE
• A $250 program deposit is due with registration and required to secure your spot
• First Payment: $750 is due by January 26, 2023*
• Second Payment: An additional $750 is due by February 28, 2023**
• Third Payment: The full balance of payment is due by April 4, 2023**
*$25 fee will be incurred for late payment
**$75 fee will be incurred for late payment
CANCELLATION POLICY
Through February 28, 2023, payments are refundable and transferable. From March 1, 2023 through April 4, 2023, there is a $250 cancellation fee. Due to the popularity of our Summer Experiences and to prevent disruption to program planning late in the season, no refunds will be issued starting April 5, 2023. This policy applies to cases of homesickness, dismissal, medical necessity, or voluntary withdrawal.
SCHOLARSHIP
BBYO offers need-based scholarships for select experiences. The deadline to apply for scholarship is January 19, 2023 at 11:59 PM local time. After this date, scholarship is awarded on a rolling basis per availability. Apply as part of your teen's risk-free registration.
Select Leadership Experiences
Teens participating in Camp BBYO, CLTC, ILTC, International Kallah, and Israel programs are eligible for scholarship.
Average scholarship in 2022 Camp BBYO: $275 CLTC: $540 ILTC: $809 Kallah: $795
Israel: $388*
*Scholarship average does not reflect teens who received a $3,000 RootOne Travel Voucher or ILSI Merit Scholarship.
Information about additional scholarship sources can be found on our website.
COMMITMENT TO SAFETY
The well-being of our participants is our number one focus, and we treat every participant as a member of our own family. Safety and security are our guiding principles. We work with our partners, campuses, medical providers, and host city or country governments to ensure that our teens enjoy their experiences to the fullest extent in a safe environment. Visit bbyo.org/safety for more on our commitment to safety and information specific to safety in Israel.
PROGRAM AVAILABILITY
All BBYO Summer Experiences are limited in capacity and subject to availability. Acceptance to the program is conditioned upon the receipt of a full application including a physical examination of the applicant within 12 months of the program start date that demonstrates their physical and mental fitness and ability to participate in all aspects of the program, as well as adherence to our immunization policy. Confirmed program offerings and dates will be finalized to the best of the organization's ability by March 1, 2023; BBYO reserves the right to consolidate and/or cancel specific programs and/or trip dates, in its sole discretion, without prior notice.
INCLUSIVE COMMUNITY
BBYO strives to welcome all Jewish teens, regardless of background, denominational affiliation, race, gender, sexual orientation, and socioeconomic status, including those, with a range of intellectual, emotional, and physical abilities. Reasonable accommodations are made in an effort to create an inclusive environment. BBYO reserves the right to deny or revoke acceptance, in its sole discretion, at any point and additional costs/fees may apply. Reasonable accommodations are not always possible in all experiences, environments, and circumstances. Contact our Senior Director of Wellness & Inclusion, Ari Handel, at ahandel@bbyo.org to learn more.
CONTACT US bbyosummer@bbyo.org
35
202.537.8091
WATCH: TAKE A SCROLL DOWN @BBYOINSIDER Find us on
BBYO INTERNATIONAL OFFICE 800 Eighth Street NW | Washington, DC 20001 Visit BBYO.ORG/SUMMERVIBES | Call 202.537.8091 Find us on WHAT ARE YOU WAITING FOR?