May 2023 Magazine & Program Brochure Grow your cultural awareness!
LIBRARY BASALT REGIONAL
WHAT'S INSIDE...
P.3-9
Adult Programs
P.6-8
Why it is Important to Learn About Other Cultures
P.5 Library Business
P.10
Easy Ways to Experience Other Cultures
P.11
Teen Programs
P.12-13
Children's Programs
P.14-15
New Releases
P.16
Full Calendar
Follow us on social media:
P.3
Dance Threads Through My Cultures and Homeland
P.9
Mariachi Sol de mi Tierra Quartet Workshop
P.9
Music at the Library: Mariachi Sol de mi Tierra Quartet
P.11
All Together Now: Summer Reading Coming Soon
P.12
Solar System Explorers
P.13
Summer Reading Kickoff Party
@BasaltLibrary basaltlibrary
Adult Programs
Books
Basalt Regional Library Book Club
We'll look at highlights of our favorite new releases and books in the news, and also have an informal round-table discussion of books you've been reading that you'd like to share.
Wed, May 3, 12-2PM
Book Talk: How Not to Drown in a Glass of Water
Mary fox will lead a discussion on the Aspen Words Literary Prize finalist, "How Not to Drown in a Glass of Water" by Angie Cruz. The Aspen Words jury notes "the novel is structurally inventive and flawless in register [and] serves as a subtle meditation on what it means to survive in America when America is both home and the furthest thing from home."
Tues, May 9, 5:30-6:30PM
Community
Let's Talk with the Eagle County Commissioners
Have a question for Eagle County? The Eagle County Commissioners will be holding office hours at the library once a month. Stop by with questions, comments, or just to introduce yourself to your elected officials. The commissioners will be available on a rotating basis each month.
Thurs, May 11, 11:30AM-1:30PM
Free Legal Clinic
Volunteer attorneys will assist you with your legal matters, oneon-one via zoom at the library. Meetings are a maximum of 15 minutes. Spaces fill up fast, please sign-up by calling 970-9274311 or emailing info@basaltlibrary.org as early as possible.
Thurs, May 11, 2-5PM
Let's Talk About It: The Arctic Ocean and Real Time Science
Sarah R. Johnson, local climate change educator at Wild Rose Education and Arctic Outreach Educator with the International Arctic Buoy Programme, returns to the Library after her latest excursion to the Arctic Ocean! Weather and sea ice data collected by scientists on the Arctic impacts the weather forecasts and climate where we live. Sarah will share stories from the team's 2022 deployment campaign onto the sea ice off the North Slope of Alaska in Utqiaġvik, in addition to stories from her most recent Spring 2023 expedition. She is thrilled to facilitate a discussion with your curiosities and questions about this work in the Arctic.
Thurs, May 11, 5:30-6:30PM
featuring Chung-Fu
Chang
Taiwanese choreographer and dancer Chung-Fu Chang will perform traditional Chinese Ribbon Dances that date back to the Tang Dynasty (618 to 907 AD). The audience will be invited to experience the evocative hand gestures and to move with the long red ribbons. Chung-Fu will also perform excerpts from two of his modern dances: Ash Wind, inspired by the Taiwanese Opera's hand gestures; and Fei-Tian (meaning gliding, with costume & ribbons), inspired by Buddhist art in the Cave Temples of Dunhuang, China.
Tues, May 16, 5:30-6:30PM
3
Dance Thread Through My Cultures and Homeland GET YOUR MAGAZINES FROM ANYWHERE!
En Español
English in Action Open Hours
Open Hours connect English-speaking tutors with students to speak with and practice conversations one-on-one or in small groups.
Las horas abiertas son un espacio para conectar a los tutores de habla inglesa con estudiantes de manera que puedan conversar y practicar el inglés, ya sea en conversaciones personales o en grupos pequeños.
Mon, May 1, 6-7:30PM
Aprendo a... / I learn...
Learn to use the resources of the library, we will teach you so that you can access them from your home, your cell phone or your electronic tablet. We will practice Spanish and English. This is a bilingual and multicultural activity.
Aprende a utilizar los recursos de la biblioteca, te enseñaremos para que puedas acceder a ellos desde tu casa, tu celular o tu tableta electrónica. Practicaremos español e inglés. Actividad bilingüe y multicultural.
Thurs, May 4, 5-6PM
ESL with Valley Settlement
A semester-long class in English as a Second Language for native Spanish speakers with all materials provided. Please pre-register for this class which will take place on Friday mornings. Childcare and refreshments will be provided.
Una clase semestral de inglés como segundo idioma para personas de habla hispana con todos los materiales provistos. La clase tendrá lugar los viernes por la mañana y se requiere inscripción previa. Se ofrecerán refrigerios y cuidado infantil.
Fri, May 5, 12 & 19, 9AM-12:30PM
¿Buscas Empleo? / Are you Looking for a Job?
Are you looking for a job? We support you with ideas and strategies so you can find a new opportunity!
¿Buscas empleo? ¡Te apoyamos con ideas y estrategias para que encuentres una nueva oportunidad!
Fri, May 19, 1-2PM
Games
Let's Play Bridge!
Bridge players unite! The Library Bridge Club meets weekly, with introductory lessons for newcomers and the ability to refresh your game for experiences players. Bridge will be led by Courtney Keller, an experienced teacher and player. She will review the rules and opening moves and give pointers along the way. All experience levels welcome!
Thursdays, 4-6PM
4
Reading recommendations sent directly to your inbox!
newsletter
basaltlibrary.org/
Handiwork
Yarn Group
Knitters and crocheters (and any other yarn workers) come together to work on and discuss projects, yarn, and techniques. Open to all; bring your own supplies and works-in-progress.
Tuesdays, 5-7PM
Health & Wellness
Nia Dancing at the Library
Nia Dancing returns to the library! Come with friends or a partner for an hour of Nia dancing with our friend, Steve Alldredge. ¡Nia Dancing regresa a la biblioteca! Ven con amig@s o un@ compañer@ de baile para una hora de Nia dancing con nuestro amigo, Steve Alldredge.
Wed, May 3 & 24, 5:30-6:30PM
Let's Talk About It: A Gut Feeling
Presented in partnership with the Root Down to Rise Up program of Aspen Strong, medical nutritionist, Shari Havourd, will talk you through everything you want and need to know about maintaining a healthy gut! Learn and chat about the gut-brain connection and how your gut affects your moods and overall physical and mental health. This program open to participants ages 14+. Registration is required
Thurs, May 4, 5:30-7PM
Starting a Daily Journal Practice
Missy Prudden is back at the library with her daily journal practice. Over four sessions, Missy will lead an exploration of how to take time each day for journaling--through drawing, painting, writing, reflecting. Materials provided. Participants should be able to attend all 4 sessions. Registration for the first class will reserve your spot for all four sessions.
Mon, May 8, 15, 22 & June 5, 4-5:30PM
Caregiver Support Group
Dr. Clair Rummel, board certified geropsychologist, will be leading a caregiver support group for individuals caring for a loved one with Alzheimer's disease, related dementias or other forms of cognitive impairment. Dr. Rummel has expertise working with individuals with dementia and their families. She particularly enjoys working with family caregivers and has led support groups for many years. Participants will share strategies for managing common caregiver concerns and reducing caregiver stress. This program is funded by Vintage, the local area Agency on Aging. Thurs, May 18, 10:30AM-12PM
Library Business
Facilities Committee
Meeting
Monthly meeting of the Library's Facilities Committee. Open to the public.
Wed, May 3, 4-5PM
Finance Committee
Meeting
Monthly meeting of the Library's Finance Committee. Open to the public.
Tues, May 9, 5:15-7PM
Board of Trustees
Meeting
Monthly meeting of the Library's Board of Trustees. Open to the public.
Mon, May 15, 5:15-7PM
Literature
The Power of Perspective: A Writing Workshop with AspenStrong
A mindfulness-based workshop where we will explore how everyday language we use with ourselves and others affects our worldview. Come connect with like-minded peers looking to explore ways to become conscious creators of their own lives.Presented with our partner Aspen Strong, for participants ages 14+.
Registration requested.
Thurs, May 11, 4:30-6:30PM
5
Why It Is Important To Learn About Other Cultures: 7 Defining Characteristics
Culture has consistently been an excellent piece of everyone's lives. What is culture? As indicated by Merriam Webster, it is the arrangement of shared mentalities, qualities, objectives, and practices that makes a general public exceptional or unique concerning other people.
With the improvement of correspondence and the impact of worldwide organizations, we have a more significant opportunity to connect with individuals from various societies. Do you think you can learn about different institutions? According to our perspective, there are a few reasons we ought to find out about other societies.
Developing a positive, tolerant, socially diverse society permits us to accept multiculturalism and reexamine old convictions. We consider what we consider typical or unusual—like eating a bagel while heading to the Metro—and challenge ourselves to see the world according to new points of view.
How You Benefit From Learning About Different Cultures?
You can comprehend the world better.
Being open to various societies can assist you with liking more throughout everyday life. The more you interface with individuals from multiple cultures, the more you value and regard them. Going to gatherings of people is an excellent method of presenting yourself to different societies and practices. Regardless of whether you will collaborate with individuals from various locales or nations, you will discover some new information during the occasion.
At the point when you get together with different societies, you can see the reason why others do things how they do. Without much of a stretch, you can comprehend and foster compassion for other people. Likewise, you can dive more deeply into topography, religion, and history when you find out about social variety.
You can forestall and beat racial and ethnic division.
When individuals have ethnic and racial division, it can hurt society in a manner of disrespect for them. For instance, assuming a racial division could prompt mistaken assumptions, absence of chances, and even viciousness. Individuals will experience the ill effects of both monetary and HR. Business segregation has been known for a long time.
On the off chance that everybody comprehends social variety, we can dispense with this sort of bigotry in any work environment. These days, managers show bias in their working environment through negligible hostilities. It is an indirect or unobtrusive method of oppressing a specific gathering. Assuming we need to forestall this racial division, we must teach ourselves and treat each other similarly. We can compose against separation and aggressive behavior at home arrangements to set stands of conduct among workers. Group building meetings additionally work adequately.
Thus, representatives can get to know one another and fabricate a positive and equivalent workspace.
You can limit generalizations.
We will see more outlandish order than others relying upon generalizations when we esteem all societies. Everybody is remarkable, yet it ought not to be utilized as motivation to treat them distinctively locally. It could be sensible to sort things and occasions, yet it can prompt enormous issues and misconceptions when you do it for individuals. When you need more thought regarding social variety, you may pass judgment on a specific individual adversely dependent on his identity and what he can contribute at work. For instance, when your chief considers your Asian coworker to be wise and great with numbers yet not with individuals, he may never permit him to foster his relationship-building abilities. When the present circumstance keeps on occurring, it can prompt low usefulness and unsatisfied clients. This illustration of generalization ruins correspondence and cooperation.
You can improve your correspondence.
The language might be an essential piece of our correspondence. However, it very well may be overwhelmed with alternate methods of talking. A few nations don't get English. Nonetheless, there are various ways of speaking with them, including figurative language, show, and Google decipher. You can likewise gain proficiency with their language assuming that you get the opportunity to converse with them consistently.
Studies have shown that learning an unknown dialect has positive advantages for our brains. To begin with, it works on our memory. An investigation discovered that a bilingual individual performs better compared to a monolingual one. They will generally have better working memory than arranging to handle and putting away data briefly.
Second, it can build your ability to focus. As per a review from the Brain and Language Journal, communicating in an unknown dialect can assist your psyche with centering and managing interruptions properly. It can help your mind focus more inside and out on your errands and negligence and commotions around.
At the point when you are available to meet individuals from various societies, you can get the opportunity to open numerous entryways, expand your correspondence, and have a more profound comprehension of different nations. Furthermore, you will likewise see the world according to their social perspective.
You can learn new encounters. The best part of opening ourselves to multi-culture is making new companions. We can meet individuals from various foundations with alternate points of view. In addition, we can likewise take in important stories and illustrations from one another. It is seriously fascinating that we can see the value in our way of life according to an alternate point of view. It is one of the groundbreaking encounters.
7
Continued...
If you are available to multicultural encounters, you can have more capacity to take care of issues in more ways than one. Besides, you can likewise expand your consciousness of your social associations and affiliations. Moreover, openness to multi-culture again prompts improved imagination and essential encounters.
We can get the opportunity to attempt new food, learn new customs, go on an outing to chronicled places out of our usual range of familiarity. On the off chance that you are available to multi-culture, you can encounter a different world!
What Defines Cultural Diversity?
By contemplating and seeing new societies, a significant illustration turns out to get profoundly imbued in our minds. We don't have anything to acquire from passing judgment on a person or thing we don't
know.
• Sociologists accept that the accompanying activities characterize multiculturalism:
• Perceiving that there are huge loads of various societies, they're all separately different.
• Regarding the contrasts between each other.
• Recognizing the legitimacy of various social foundations and articulations.
• Esteeming what different cultures bring to the table.
• Empowering various gatherings to add to networks and public talk.
• Enabling individuals to accomplish their most revolutionary potential by being condemning their predispositions.
• Praising each other rather than enduring our disparities.
What Can Different Cultures Teach Us?
By drenching ourselves in different societies past our own, we can find out with regards to each other where individuals came from, what their customs are, and what they battle with as a local area. It also compels us to censure suppositions about our routine and works on empowering mind-boggling selfawareness. Who knows, possibly you'll even discover some new information about your way of life simultaneously.
Bottom Line
There are many ways you can begin finding out about different societies, from asking your companion's inquiries to looking into different social standards on the web. However, perhaps the most ideal approach to handle what an alternate culture resembles is to put yourself at a society's epicenter.
Reprinted from https://www.getimpactly. com/post/learn-about-other-cultures
8
Experience the world with cultural information for over 200 countries! basaltlibrary.org/online-resources
Music
Mariachi Sol de mi Tierra Quartet Workshop
Have you always wanted to perform music in Mariachi style? We invite musicians of all ages to come, bring your instruments, and learn new techniques in a workshop conducted by Mariachi Sol de mi Tierra Quartet. Making music with these professionals will be great fun!
¿Siempre ha deseado interpretar música estilo mariachi?
Invitamos a músicos de todas las edades a acompañarnos. Traigan sus instrumentos y aprendan nuevas técnicas en un taller conducido por el Mariachi Sol me Tierra Quartet. ¡Crear música con estos profesionales será increíblemente divertido!
Tues, May 2, 4-5PM
Music at the Library: Mariachi Sol de mi Tierra Quartet
Clad yourself in celebratory clothes and join us for a Pre-Cinco de Mayo celebration with music performed by the Mariachi Sol de mi Tierra Quartet. With a firm belief to keep demonstrating a beautiful part of the Mexican culture, Mariachi Sol de mi Tierra offers their audience dedication, love, and passion for their music. Vístase con atuendos festivos y acompáñenos a una celebración del Cinco de Mayo con música interpretada por el Mariachi Sol de mi Tierra Quartet. Con una firme convicción por seguir demostrando una hermosa parte de la cultura mexicana, el Mariachi Sol de mi Tierra ofrece a su audiencia una gran dedicación, amor y pasión por la música que interpretan.
Tues, May 2, 5:30-6:30PM
Music at the Library: Baroque and Beyond
Brighten your spring with a 'smorgasbord' concert of chamber music from the baroque period and beyond. The program will include Handel arias from Agripina, Alessandro, Rinaldo; selections for guitar by Francisco Tarrega; a Telemann trio arranged for cello, guitar, and harpsichord; de Falla art songs arranged for cello and guitar; plus selected Bach Goldberg variations for keyboard. The roster of performers has performed in various combinations for Basalt library audiences many times. They include soprano, Emily Burr, praised for her easy vocal production and vibrant stage presence; Javier de los Santos, classical guitarist and teacher; Sarah Graf, cellist, an avid chamber musician specializing in baroque performance and teacher; Charlotte McLain, harpsichordist, with focus on early music performance and coordinator of the Basalt Regional Library Music Series. Join us for a musical celebration of spring in the valley.
Fri, May 19, 5:30-6:30PM
9
Get started on your language adventure at basaltlibrary.org/ mango-language
Easy Ways To Experience Other
Cultures (Without Traveling)
Traveling is undoubtedly the best way to experience other cultures than your own, and doing so is really important if you want to understand the world, fellow humans, and of course, yourself, better. However, it is not always possible to travel for a variety of reasons from a lack of funds to a busy work life. If you are currently not able to travel, but you want to learn more about other cultures, here are a few things you can do:
Cook around the world
Food plays a huge part in pretty much every culture. What people eat says a lot about who they are and what they value, so a really easy way to experience other cultures is to cook one of their signature recipes. Work on your kheer recipe to learn more about India or try to perfect the perfect sausage roll if you want to connect more with the Brits, and keep trying out as many new recipes from as many different locations as you can. It won't just be educational, it'll be extremely tasty too.
Visit a museum
Many of us have museums nearby, that, although they are local, feature works and artifacts from many different countries or civilizations, so paying them a visit is a great way to learn more about the Romans or the artists of Paris or whatever else you might be interested in. Immerse yourself in their history and their art and you will leave with a pretty good understanding of their culture.
If you do not have any good local museums, then there are an increasing number of
museums all around the globe offering virtual tours, which although not quite as good, can be just as interesting and informative on world culture. Check them out.
Watch foreign films
Instead of sticking with the big Hollywood blockbusters, why not check out all that French New Wave cinema has to offer or watch more movies made in Hong Kong? They won't have all of the same tropes and cliches that you are used to in your culture, but you will soon start to pick up that other countries have their very own movie tropes which are quite indicative of how they think and feel as a society.
Or read a book
Great world literature is totally immersive. It enables you to feel, for a while, just how a farmer in Japan might feel or how a society lady in Paris sees the world. Yes, it might be fiction, but there is more truth in fiction than you might think.
Make penpals
Thanks to the internet, it has never been easier to make friends with people from all over the world, from the comfort of your own home, Take advantage of this fact to find out more about the world and its many living and breathing cultures that you might not have known before.
Culture is there to be explored, and you really don't need to travel to get a taste of other cultures, so what are you waiting for?
Reprinted from https://equality365. com/easy-ways-to-experience-othercultures-without-traveling/
EXPLORE OUR RIVERS!
Discover
Art Base Grab & Go
Teen Programs
Stay creative with a Grab & Go kit from the Art Base. Available while supplies last.
Manténte creativ@ con un kit para llevar a casa, provisto por the Art Base. Disponibles hasta agotar existencias.
Sat, May 6, 10AM-12PM (While supplies last)
Teen Fly Tying Club
Students in Grades 5-12 are invited to learn how to tie their own flies and learn about the aquatic life in our rivers and streams from experts in our community. Snacks and materials will be provided. L@s alumn@s cursando del 5° al 12° grado están invitad@s a aprender a atar sus propias moscas (cebos de pesca) y a aprender sobre la vida acuática en nuestros ríos y arroyos, instruid@s por expert@s de nuestra comunidad. Proveeremos refrigerios y materiales.
Wed, May 10, 3-4:30PM @ Roaring Fork Conservancy
Wed, May 24, 3-4:30PM @ the Library Community Room
How it Works
Summer Reading Program 2023
June 5 - July 31
Grand Prizes
Babies: Puzzles • Garden Play Set •
Tool Play Set
Preschoolers: Magblocks • Tablet •
LeapFrog Reader
Kids: Hover Soccer Ball • RC Stunt
Snake • Paint Your Own Moon Lamp
• Charm Braclet Kit
Teens: Apple Airpods
STEP 1: Sign Up!
Sign up for summer reading by filling out a registration form at the library or online beginning May 8.
STEP 2: Read & Learn!
Babies & Preschoolers: Caregivers are encouraged to read, attend library programs, and complete early literacy activities with their babies and preschoolers all summer long!
Kids & Teens: See how many books, graphic novels, and audiobooks you can read and listen to this summer! The more you read and listen, the more prizes you can earn!
STEP 3: Submit Summer Reading Logs!
Pick up and submit paper summer reading logs from the library or submit them online June 5th - July 31st
STEP 4: Earn Prizes!
• Kindle Fire • Drone Summer
For each Summer Reading Log you submit, you'll earn a small prize and an entry into the grand prize drawing of your choice! You can even earn Book Bucks for the Scholastic Book Fair coming to the library in July!
11
how healthy our rivers are, and learn about the creatures that rely on them!
Children's Programs
Raising a Reader: Bolsitas Rojas
Raising A Reader - Aspen to Parachute invites you to our "Little Red Bag Club" for parents and their 0 to 5-year-old children who are not enrolled in school. Join us for a weekly hour of story time, activities, and snacks. Our classes support brain development and social skills.
Criar a un lector - De Aspen a Parachute, están invitados a nuestro club "Little Red Bags Club" para padres y sus niños de 0-5 años que no están matriculados en la escuela. Únase a nosotros para una hora semanal de tiempo de historia, actividades y bocadillos. Nuestras clases apoyan el desarrollo del cerebro y las habilidades sociales.
Tuesdays, 10:30-11:30AM
Storytime with Kara
Designed for all ages, we will enjoy stories, songs, and action rhymes. Sitting still is not a requirement! Young children can reap benefits of storytelling and songs even while wandering. Give it a try. We can't wait to see you!
Diseñada para niñ@s de todas las edades. Disfrutaremos de cuentos, canciones y acciones con rimas. ¡Sentarse quietecit@s no es un requisito! L@s niñ@s pequeñ@s pueden recibir los beneficios de los cuentos y las canciones aun cuando se mantengan explorando. Ven a conocer el programa. ¡Estamos deseosos de verte!
Wednesdays, 10:30-11AM
Art Base Grab & Go
Stay creative with a Grab & Go kit from the Art Base. Available while supplies last.
Manténte creativ@ con un kit para llevar a casa, provisto por the Art Base. Disponibles hasta agotar existencias.
Sat, May 6, 10AM-12PM (While supplies last)
Switch in the Treehouse
The Switch will be set up on the TV in the Treehouse Room. Come and play and make new friends. This is for ages 7+. El Nintendo Switch estará instalado en la TV de la sala "Treehouse". Ven a jugar y a conocer nuevos amigos. Para chic@s de 7 años en adelante.
Wed, May 10, 2:30-3:30PM
Music, Movement and Puppets with Ms. Holly
Ms. Holly, from the Waldorf School on the Roaring Fork, will lead us in a music and movement program for families of young children. Watch Ms. Holly as she creates beautiful scenery and introduces us to new friends during her program. Be ready to participate and enjoy a unique program.
Thurs, May 11, 10:30-11:30AM
Indoor Baby Gym
Come to the library's indoor gym to get out some of those wiggles! Our indoor gym includes tunnels, ball pits, toys, games and more! For ages 0-3. ¡Estamos emocionados por invitarlo a nuestro gimnasio infantil bisemanal! Venga y disfrute de una hora de juego libre con su hijo. ¡Tenemos juguetes para escalar, túneles, pelotas, libros, música y más! Más apropiado para las edades 0-3.
Fri, May 12, 19 & 26 1:30-11:30AM
Solar System Expxlorers
Bring your big brain and watch it grow! Find the reason for the seasons and explore what different types of planets are made of. This will be a hands on exploration. We will see how NASA Scientists grow their knowledge of planets and the solar system!
Wed, May 17, 2:30-3:30PM
Art for All Ages
A program to encourage adults and kids to spend time doing art projects together. Bring your creativity and let's explore the great world of art! In this program you can enjoy painting, drawing and quality time with others. Explore the theme of Growth with a project discovering who you think you will be in the future! This program is designed for all ages.
Sat, May 20, 2-3PM
12
Lego Makerspace
So many Legos, so little time. Brick builders unite for an hour of creativity. This is for ages 7+. Tantas piezas de Lego y tan poco tiempo. L@s constructor@s unirán sus esfuerzos durante una hora de creatividad utilizando ladrillos de Lego. Para participantes de 7 años en adelante.
Wed, May 24, 2:30-3:30PM
Art Makerspace in the Treehouse
Let your imagination run away with you. Have an idea for an art project? Come and create it! This is for ages 7+.
Permite que tu imaginación te lleve consigo. ¿Tienes una idea para un proyecto de arte? ¡Ven a materializarla! Para participantes de 7 años en adelante.
Wed, May 31, 2:30-3:30PM
FREE BOOKS
Sign up your child to recieve a free book every month until their 5th birthday!
SUMMER READING KICKOFF PARTY
Sat, June 3, 12-3PM
Bounce House • Obsacle Course
Three Legged Race • Water Balloons
Food • Drinks
and more!
Learn
basaltlibrary.org/ dolly-parton
13
•
more at basaltlibrary.org/events-calendar
FICTION
SIMPLY LIES
David Baldacci
WHERE COYOTES HOWL
Sandra Dallas
THE TRACKERS
Charles Frazier
HAPPY PLACE
HOMECOMING
Kate Morton
NONFICTION
TRESS OF THE EMERALD SEA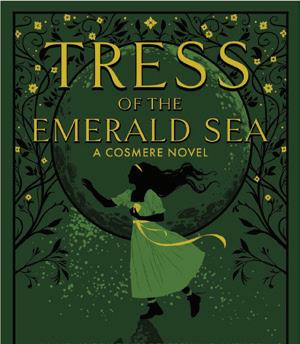 Brandon Sanderson
DARK ANGEL
John Sandford
NINE BLACK ROBES
Joan Biskupic
A LIVING REMEDY
Nicole Chung
A FEVER IN THE HEARTLAND
Timothy Egan
MILK STREET NOODLES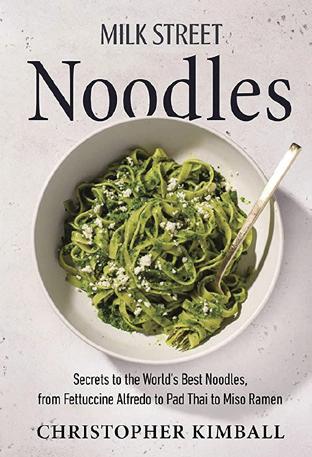 Christopher Kimball
LIFE IN IVE SENSES
Gretchen Rubin
YOU COULD MAKE THIS PLACE
BEAUTIFUL
Maggie Smith
ROMANTIC COMEDY
Curtis Sittenfeld
Emily Henry SEARCHING OR SAVANNA
Mona Gable
CAMP ZERO
Michelle Min Sterling
BUILT TO MOVE
Kelly Starrett
KNOWING WHAT WE KNOW
Simon Winchester
THE WAY OF THE BEAR
Anne Hillerman
NEW RELEASES
THE WAGER David Grann
14
RELEASES
TEENS
KIDS
HOW RO WRITE A POEM
THE LAST COMICS ON EARTH
PICTURE BOOKS
SCHOOL TRIP Jerry
MY POWERFUL HAIR Carole
BIG
THE LOUD LIBRARIAN Jenna
WOOHOO! YOU'RE DOING GREAT!
PLÁTANOS ARE LOVE
RAIN
LITTLE
SILVER IN THE BONE Alexandra Bracken
SNOW & POISON Melissa de la Cruz
SUNSHINE Jarrett J. Krosoczka
HIDDEN SYSTEMS Dan Nott
THE SEA IN YOU Jessi Sheron
Kwame Alexander
Beatrice
Max Braillier
Sandra Boynton
Craft
Alyssa ReynosoMorris
Lindstrom
Cynthia Rylant
TREE Brian Selznick
TO FIND THESE TITLES, AND MANY MORE, VISIT BASALT.MARMOT.ORG 15
LAND Jason June
EVENTS, DATES AND TIMES ARE SUBJECT TO CHANGE. Check basaltlibrary.org/events-calendar for up to date info.
We support the Town of Basalt's Green Initiatives and encourage you to bike, walk, bus or carpool to the Library whenever possible. We use compostable products at all our events to help reduce our global footprint.
Sun Mon Tues Wed Thurs Fri Sat 1 6-7:30PM English in Action Open Hours 2 10:30-11:30AM Raising a Reader: Bolsitas Rojas 4-5PM Mariachi Sol de mi Tierra Quartet Workshop 5-7PM Yarn Group 5:30-6:30PM Music at the Library: Mariachi Sol de mi Tierra Quartet 6:30-8PM Storytelling Workshop with English in Action 3 10:30-11AM Storytime with Kara 12-2PM Basalt Regional Library Book Club 4-5PM BRLD Facilities Committee Meeting 5:30-6:30PM Nia Dancing at the Library 4 4-6PM Let's Play Bridge 5-6PM Aprendo a... I Learn... 5:30-7PM Let's Talk About It: A Gut Feeling 5 9AM-12:30PM ESL with Valley Settlement 6 10AM-12PM Art Base Grab & Go 7 8 4-5:30PM Starting a Daily Journal Practice 9 10:30-11:30AM Raising a Reader: Bolsitas Rojas 5-7PM Yarn Group 5:15-7PM BRLD Finance Committee Meeting 5:30-6:30PM Book Talk: How Not to Drown in a Glass of Water 10 10:30-11AM Storytime with Kara 2:30-3:30PM Switch in the Treehouse 3-4:30PM Teen Fly Tying Club @ RFC 11 10:30-11AM Music, Movement & Puppets with Miss Holly 11AM-1PM Let's Talk with the Eagle County Commissioners 2-5PM Free Legal Clinic 4-6PM Let's Play Bridge 4:30-6:30PM The Power of Perspective: A Writing Workshop with Aspen Strong 5:30-6:30PM Let's Talk About It: The Arctic Ocean & Real Time Science 12 9AM-12:30PM ESL with Valley Settlement 10:30-11:30AM Indoor Baby Gym 13 14 15 4-5:30PM Starting a Daily Journal Practice 5:15-7PM BRLD Board of Trustees Meeting 16 10:30-11:30AM Raising a Reader: Bolsitas Rojas 5-7PM Yarn Group 5:30-6:30PM Dance Thread Through My Cultures and Homeland featuring Chung-Fu Chang 6:30-8PM Storytelling Workshop with English in Action 17 10:30-11AM Storytime with Kara 2:30-3:30PM Solar System Exploerers 18 10:30AM-12PM Caregiver Support Group 4-6PM Let's Play Bridge 19 9AM-12:30PM ESL with Valley Settlement 10:30-11:30AM Indoor Baby Gym 1-2PM ¿Buscas Empleo? / Are you Looking for a Job? 5:30-6:30PM Music at the Library: Baroque and Beyond 20 2-3PM Art for All Ages 21 22 4-5:30PM Starting a Daily Journal Practice 23 10:30-11:30AM Raising a Reader: Bolsitas Rojas 5-7PM Yarn Group 6:30-8PM Storytelling Workshop with English in Action 24 10:30-11AM Storytime with Kara 2:30-3:30PM Lego Makerspace in the Treehouse 3-4:30PM Teen Fly Tying Club @ the Library 5:30-6:30PM Nia Dancing at the Library 25 4-6PM Let's Play Bridge 26 10:30-11:30AM Indoor Baby Gym 27 28 29 CLOSED 30 10:30-11:30AM Raising a Reader: Bolsitas Rojas 5-7PM Yarn Group 31 10:30-11AM Storytime with Kara 2:30-3:30PM Art Makerspace in the Treehouse 14 MIDLAND AVE • BASALT, CO 81621 • 970-927-4311 • BASALTLIBRARY.ORG