LIBRARY BASALT REGIONAL
March 2023 Magazine & Program Brochure
WHAT'S INSIDE...
P.4-7
Adult Programs
P.5
Books for Personal Growth Inspiration
P.7
Library Business
P.8-9
What Is Personal Growth, And What Can I Do To Achieve It?
P.10
Personal Growth Books for Teens
P.11
Personal Growth Books for Kids
P.12-13
Children's Programs
P.14-15
New Releases
P.16
Full Calendar
Follow us on social media:
P.4
Pastel Drawing Workshop
P.5
Let's Talk with the Eagle County Commissioners
P.6
Books to the Big Screen
P.7
Music at the Library: Sounds of Brass
P.12
Switch in the Treehouse
P.13
Lego Makerspace
@BasaltLibrary basaltlibrary
Passwords are almost here!
Beginning March 28 your library account will be protected by a password.
Why are passwords required?
Passwords make your information more secure! Your library account contains personal information that we want to keep safe. Having a password on your account adds another layer of security for this information. If that wasn't reason enough, we are legally obligated to take steps to ensure that personally identifiable information is safe.
When will my password be required?
• Placing items on hold
• Checking out eBooks and eAudiobooks
• Viewing account information online
• Using online resources such as Libby/ Overdrive and Wall Street Journal
• Checking out physical items using self-check
What is my account password?
Your default account password is the first three letters of your last name, followed by the last four digits of your library card barcode.
EX: A library user with the name Bob Smith and a library barcode of 4440000123456 will have the default password of smi3456
Do I need to change my password?
YES! After logging in with your default password you will be prompted to change it. This keeps your account secure.
Can staff tell me my password rather than resetting it?
No. Staff cannot see or access your account password. It lives in an encrypted field. They can only reset it.
More info is available at basaltlibrary.org/passwords CLOSED FOR CART RACING STAFF TRAINING
We will be closed Wednesday, March 29 for staff training.
Adult Programs
Art
Pastel Drawing Workshop
Curious about why pastel drawings are so beautiful? Roaring Fork Valley artist Doug Graybeal returns to the library to teach an introductory workshop to pastel drawing. This four-part Monday class will discuss types of paper and pastels, as well as techniques and use of color. The workshop is intended as a series and participants are encouraged to attend all four sessions. Please note: no class held on Monday, March 13. All materials are provided. Registration required.
Mon, Mar. 6, 20, 27 & Apr. 3, 5-6:30PM
Take & Create: Bullet Journals
Bullet journals can help you track everything from your water intake to your doctors appointments. Pick up this kit that has everything you will need to make your own journal. Draw, highlight, tape, and color yourself into a year of positivity. Available while supplies last. First come, first served.
Tues, Mar. 7, 10AM-7PM (While supplies last)
Roaring Fork Valley Quilting Guild Exhibition
We are celebrating National Quilt Month with an exhibition of new and antique quilts, courtesy of the Roaring Fork Valley Quilting Guild. Valley stitchers will be on hand to talk about their favorite projects and quilts and to demonstrate current hand stitching techniques.
Sun, Mar. 12, 2-5PM
Books
Basalt Regional Library Book Club
We'll look at highlights of our favorite new releases and books in the news, and also have an informal round-table discussion of books you've been reading that you'd like to share.
Wed, Mar. 1, 12-2PM
Books to the Big Screen
Who did it better, the author or the producer? Our new book club, where we compare the books to the movies, is going to find out! Read the book then join us for a movie night to watch the movie. To kick off this club we are reading A Man Called Ove by Fredrik Backman. We will be watching the 2016 film adaptation.
Thurs, Mar. 23, 5-7PM
4
basaltlibrary.org/ online-resources
Inspiration for your personal growth
The Light We Carry Michelle Obama
A series of fresh stories and insightful reflections on change, challenge, and power.
Community
Free Legal Clinic
Volunteer attorneys will assist you with your legal matters, oneon-one via zoom at the library. Meetings are a maximum of 15 minutes. Spaces fill up fast, please sign-up by calling 970-927-4311 or emailing info@basaltlibrary.org as early as possible.
Thurs, Mar. 9, 2-5PM
Death Cafe
Gather together as a community and discuss topics related to death and dying openly and honestly in a safe and relaxed space. Engage in interesting and thought-provoking conversations to increase awareness about death in order to help people make the most of their (finite) lives. Death Cafe' at the Library is facilitated by Akaljeet Khalssa, Death Doula, and Amy Maron. Refreshments will be served; all are welcome.
You are a Badass
Jen Sincero
An entertaining how-to guidefull of inspiring stories, sage advice, easy exercises, and the occasional swear word.
Life 101
Ashley Connolly
A concise yet wisdom packed volume, full of 21 principles for living your best life.
The Subtle Art of Not Giving a F*ck
Mark Manson
"In life, we have a limited amount of f*cks to give. So you must choose your f*cks wisely."
Thurs, Mar. 9, 3-4PM
Let's Talk with the Eagle County Commissioners
Have a question for Eagle County? The Eagle County Commissioners will be holding office hours at the library once a month. Stop by with questions, comments, or just to introduce yourself to your elected officials. The commissioners will be available on a rotating basis on the third Thursday of each month
Thurs, Mar. 16, 11AM-1PM
En Español
Aprendo a... / I learn...
Learn to use the resources of the library, we will teach you so that you can access them from your home, your cell phone or your electronic tablet. We will practice Spanish and English. This is a bilingual and multicultural activity.
Aprende a utilizar los recursos de la biblioteca, te enseñaremos para que puedas acceder a ellos desde tu casa, tu celular o tu tableta electrónica. Practicaremos español e inglés. Actividad bilingüe y multicultural.
Thurs, Mar. 2, 5-6PM
ESL with Valley Settlement
A semester-long class in English as a Second Language for native Spanish speakers with all materials provided. Please pre-register for this class which will take place on Friday mornings. Childcare and refreshments will be provided. Una clase semestral de inglés como segundo idioma para personas de habla hispana con todos los materiales provistos. La clase tendrá lugar los viernes por la mañana y se requiere inscripción previa. Se ofrecerán refrigerios y cuidado infantil.
Fridays, 9AM-12:30PM
5
English in Action Open Hours
Open Hours connect English-speaking tutors with students to speak with and practice conversations one-on-one or in small groups.
Las horas abiertas son un espacio para conectar a los tutores de habla inglesa con estudiantes de manera que puedan conversar y practicar el inglés, ya sea en conversaciones personales o en grupos pequeños.
Mon, Mar. 6, 6-7:30PM
Film
Books to the Big Screen
Who did it better, the author or the producer? Our new book club, where we compare the books to the movies, is going to find out! Read the book then join us for a movie night to watch the movie. To kick off this club we are reading A Man Called Ove by Fredrik Backman. We will be watching the 2016 film adaptation.
Thurs, Mar. 23, 5-7PM
Games
Let's Play Bridge!
Bridge players unite! The Library Bridge Club meets twice a month, with introductory lessons for newcomers and the ability to refresh your game for experiences players. Bridge will be led by Courtney Keller, an experienced teacher and player. She will review the rules and opening moves and give pointers along the way. All levels welcome! Registration is requested, although dropins are welcome.
Mon, Mar. 13 & 27, 4-6PM
Handiwork
Yarn Group
The Knitters come together to work on and discuss projects, yarn, techniques and world events. Open to all; bring your own supplies and works-in-progress.
Tuesdays, 5-7PM
Health & Wellness
Community Pilates
Take a break with a stretch and Pilates class. This is an all abilities class and previous experience is not required. No equipment is necessary. Please bring a mat if you have one.
Wed, Mar. 15, 5:30-6:30PM
Caregiver Support Group
Dr. Clair Rummel, board certified geropsychologist, will be leading a caregiver support group for individuals caring for a loved one with Alzheimer's disease, related dementias or other forms of cognitive impairment. Dr. Rummel has expertise working with individuals with dementia and their families. She particularly enjoys working with family caregivers and has led support groups for many years. Participants will share strategies for managing common caregiver concerns and reducing caregiver stress. This program is funded by Vintage, the local area Agency on Aging.
Thurs, Mar. 16, 10:30AM-12PM
6
BASALTLIBRARY.ORG/ MANGO-LANGUAGE
Library Business
Facilities Committee Meeting
Monthly meeting of the Library's Facilities Committee. Open to the public.
Wed, Mar. 1, 4-5PM
Finance Committee Meeting
Monthly meeting of the Library's Finance Committee. Open to the public.
Tues, Mar. 14, 5:15-7PM
Board of Trustees Meeting
Monthly meeting of the Library's Board of Trustees. Open to the public.
Mon, Mar. 20, 5:15-7PM
Literature
The Power of Perspective: A Writing Workshop with AspenStrong
A mindfulness-based workshop where we will explore how everyday language we use with ourselves and others affects our worldview. Come connect with like-minded peers looking to explore ways to become conscious creators of their own lives. Presented with our partner Aspen Strong, for participants ages 14+. Registration requested.
Thurs, Mar. 9, 4:30-6:30PM
Music
Music at the Library: Sounds of Brass
Strike up the brass quintet to brighten your winter evening! The Basalt Regional library is delighted to host Ensemble Flatirons in a concert of traditional repertoire for the brass quintet. Members include Chris Boulais, trumpet; Michael Winkler, trumpet; Riley Bahin, trombone; Maria Anita Long, horn; Cameron Holt, tuba. Ensemble Flatirons is the Graduate Brass Quintet at the University of Colorado Boulder. Comprised of College of Music doctoral candidates, the quintet was awarded a fellowship position at the American Brass Quintet Seminar at the Aspen Music Festival and School in summer 2022. As an ensemble, the quintet highly values bringing music to the communities around them. They write, "It is our goal to give engaging performances highlighting the strengths of each individual brass instrument across varied genres and time periods to demonstrate the incredible versatility of the brass family."
Mon, Mar. 13, 5:30-6:30PM
7
What Is Personal Growth, And What Can I Do To Achieve It?
Personal growth is a process that can be difficult to define. It's the quest to understand ourselves and who we are, in order to become better versions of ourselves.
The journey for personal growth can be long and treacherous, but it starts with the desire to change who you are in order to find out who you want to be. There are many ways you can undertake this journey. It might involve finding your passion, dealing with trauma, or finding yourself again after experiencing loss. The most important thing is that you do not give up when it gets tough. The rewards will make your efforts well worth it. Here are some ways explore your own personal growth today.
What Is Personal Growth?
Personal growth is the process of bettering oneself. It's the quest to understand who we are and who we want to be, in order to become better versions of ourselves.
This process isn't a straightforward one. In fact, it can often feel like a never-ending battle against our worst selves. There will be many tough moments where you'll have doubts about going further, but no matter what happens, never stop fighting. The rewards will make your efforts well worth it.
Tips On Achieving Self-Improvement
By C. Daley
Why Is Personal Growth Important?
Everyone needs to grow. It's not an option, it's a need. Without growth, we are stagnant. We are left with stagnated ideas, thoughts, and energies.
Personal growth is about understanding yourself so you can be the best version of yourself possible. It's about becoming comfortable in your own skin and being proud of who you are deep down inside. Personal growth is also about understanding the world around you so that you can contribute to it in a way that makes sense for you. You have an obligation to contribute back to the community that has given you so much love and support over the years. With personal growth comes empowerment and responsibility.
Types Of Personal Growth
There are many ways you can grow as a person. Some people start by finding their passion, while others might be dealing with trauma or loss. There are no wrong ways to go about the process, but there are many different avenues to take. For example, some people undertake personal growth by exploring their past and discovering what they want out of life. Others may find themselves again after experiencing a traumatic event or loss.
It's important to keep in mind that these events can take time to work through. The most important thing is that you do not give up when it gets tough. We're all on this journey together, so take your time and don't rush yourself or compare yourself to others who are growing at a different pace than you are. You'll eventually get where you want to be if you put in the work.
How To Achieve Personal Growth
It can't be stressed enough how important it is to make changes in your life. Personal growth is the quest to understand who you are and who you want to be in order to become better versions of yourself.
But what does personal growth look like? It might involve finding your passion, dealing with trauma, or finding yourself again after experiencing loss.
The most important thing is that you don't give up when it gets tough. The rewards will make your efforts well worth it. In this piece, we'll explore six ways you can undertake a journey for personal growth today:
1. Figure out what you're passionate about
2. Deal with trauma
3. Find out who you are
4. Find yourself again after a loss
5. Travel somewhere new Goals and objectives
Understanding your goals and objectives is a crucial step in personal growth. It can be difficult to know where to start if you haven't already set any goals for yourself.
The first thing you should do
is define what success means to you. What does it mean to achieve the goals you've set?
These goals should be achievable, but they also should push you outside of your comfort zone and make you feel like you're trying something new. Once you have a clear idea of what success looks like, it will be much easier to reach it.
Self-Reflection
The first step in finding your personal growth is self-reflection. Take a moment to answer the following questions:
• What aspects of yourself do you want to change?
• What aspects of yourself would you like to explore further?
• Do you know how to explore these aspects of your personality?
Personal Projects Or Challenges
If you're looking for a way to engage yourself in a new process, consider a personal project or challenge.
This might involve taking up a hobby that you've always been curious about but never had the time to try out. You could also take on a new challenge, like going vegan for a month or joining an underserved community's volunteer organization.
These challenges will teach you so much about yourself and provide new ways of thinking. Not only will you learn who you are, but you will learn how to be better.
Learning A New Skill
There are many wonderful skills you can learn that will help you change and grow. You can learn a new language, learn to play an instrument, or take up a new
hobby.
Learning a new skill is a great way to improve your mind and become more cultured. The benefits of learning a new skill include improved memory and creativity. It will also give you the opportunity to meet interesting people who share similar interests with you.
One easy way to start learning a new skill is by taking up free classes offered at your local college or community center. For example, the Boston Public Library offers free piano lessons for beginners on Saturdays from 2pm-3pm. There are so many skills you can learn that don't require any prior experience or specialized knowledge.
Conclusion
Personal growth is the process of improving yourself and the way you live. This can be accomplished in a variety of ways, including:
• Setting goals and objectives and taking the time to check in with your progress
• Learning a new skill or tackling a personal project
• Reflecting on your current situation and taking the time to self-analyze
• Challenging yourself with an exercise or task you've never attempted before.
The process of personal growth is as different as the people you come across each day. Some people might need to do something as simple as going for a long walk, while others may need to try a new craft or hobby. The important thing is that you're taking the time to explore and discover who you want to be—and then take steps to make it a reality.
9
Reprinted from https://betterhumans.pub/what-ispersonal-growth-and-what-can-i-do-to-achieve-itf4aaff4a70f3
Books for Teens
Messy Roots
By Laura Gao
After spending her early years in Wuhan, China, riding water buffalos and devouring stinky tofu, Laura immigrates to Texas, where her hometown is as foreign as Mars-at least until 2020, when COVID-19 makes Wuhan a household name. Laura illustrates her coming-of-age as the girl who simply wants to make the basketball team, escape Chinese school, and figure out why girls make her heart flutter.
This Will Be Funny Someday
By Katie Henry
Sixteen-year-old Izzy is used to keeping her thoughts to herself--in school, where her boyfriend does the talking for her, and at home, where it's impossible to compete with her older siblings and high-powered parents. When she mistakenly walks into a stand-up comedy club and performs, the experience is surprisingly cathartic.
The Black Flamingo
By Dean Atta
Michael is a mixed-race gay teen growing up in London. All his life, he's navigated what it means to be Greek-Cypriot and Jamaican--but never quite feeling Greek or Black enough. As he gets older, Michael's coming out is only the start of learning who he is and where he fits in. When he discovers the Drag Society, he finally finds where he belongs--and the Black Flamingo is born.
Braiding Sweetgrass for Young Adults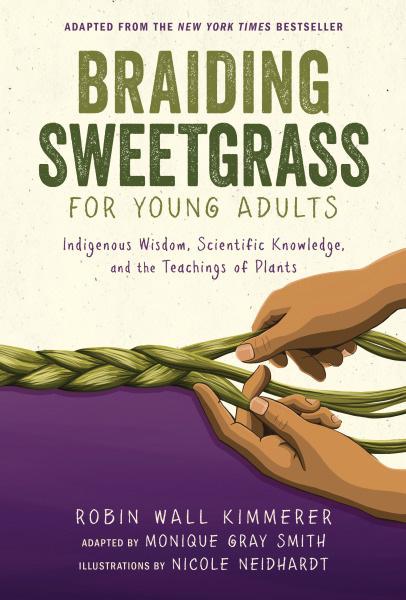 By Robin Kimmerer
Drawing from her experiences as an Indigenous scientist, botanist Robin Wall Kimmerer demonstrated how all living things provide us with gifts and lessons every day. Adapted for young adults, this new edition reinforces how wider ecological understanding stems from listening to the earth's oldest teachers: the plants around us.
Dumplin'
By Julie Murphy
Sixteen-year-old Willowdean wants to prove to everyone in her small Texas town that she is more than just a fat girl, so, while grappling with her feelings for a co-worker who is clearly attracted to her, Will and some other misfits prepare to compete in the beauty pageant her mother runs.
Buddhism for Teens
By Candradasa
Navigating through your different worlds--home, school, friends, and social media--can seem impossilbe sometimes. Through Buddhist meditation and mindfulness practices, teens just like you have found a path to inner calm and awareness.
10
The Wonderful Things You Will Be
By Emily Winfield Martin
Illustrations and simple, rhyming text reveal a parent's musings about what a child will become, knowing that the child's kindness, cleverness, and boldness will shine through no matter what, as will the love they share.
Books for Kids
Oh, the Place You'll Go
By Dr. Seuss
Advice in rhyme for proceeding in life; weathering fear, loneliness, and confusion; and being in charge of one's actions.
Your Fantastic Elastic Brain
By JoAnn Daek
Did you know you can stretch and grow your own brain? Or that making mistakes is one of the best ways your brain learns? This book teaches all the ways that the brain can develop with exercise, just like the rest of our bodies.
Beautiful Oops
By Barney Saltzberg
A spill. A smear. A smudge. A tear. When you think you have made a mistake, think of it as an opportunity to make something beautiful! This book demonstrates the many ways that torn, crinkled, and smudged bits of paper can be transformed into various shapes and images.
What Do You Do With An Idea
By Kobi Yamada
A boy has an idea which makes him uncomfortable at first but he discovers it is magical and that, no matter what other people say, he should give it his attention.
The Little Engine That Could
By Watty Piper
The classic tale of a little engine that, despite her size, triumphantly pulls a train full of wonderful things to the children waiting on the other side of a mountain.
11
Children's Programs
Storytime with Kara
Designed for all ages, we will enjoy stories, songs, and action rhymes. Sitting still is not a requirement! Young children can reap benefits of storytelling and songs even while wandering. Give it a try. We can't wait to see you!
Diseñada para niñ@s de todas las edades. Disfrutaremos de cuentos, canciones y acciones con rimas. ¡Sentarse quietecit@s no es un requisito! L@s niñ@s pequeñ@s pueden recibir los beneficios de los cuentos y las canciones aun cuando se mantengan explorando. Ven a conocer el programa. ¡Estamos deseosos de verte!
Wed, Mar. 1, 8, 15 & 22, 10:30-11AM (Note: No storytime on Mar. 29)
Paws to Read
Who wouldn't love reading to a sweet and cuddly pooch? Children learning to read are invited to read to a lovable dog for 15 minutes, in a relaxed and stress free environment. Registration required.
¿A quién no le encantaría leerle a un perrito dulce y abrazable? L@s pequeñ@s aprendiendo a leer están invitad@s a leerle a un adorable perrito por 15 minutos, en un ambiente relajado y libre de estrés. Se requiere inscripción previa.
Wed, Mar. 1, 2:30-3:30PM
Switch in the Treehouse
The Switch will be set up on the TV in the Treehouse Room. Come and play and make new friends. This is for ages 7+. El Nintendo Switch estará instalado en la TV de la sala "Treehouse". Ven a jugar y a conocer nuevos amigos. Para chic@s de 7 años en adelante.
Wed, Mar. 1, 2:30-3:30PM
Music, Movement and Puppets with Ms. Holly
Ms. Holly, from the Waldorf School on the Roaring Fork, will lead us in a music and movement program for families of young children. Watch Ms. Holly as she creates beautiful scenery and introduces us to new friends during her program. Be ready to participate and enjoy a unique program.
Thurs, Mar. 2, 2:30-3:30PM
Indoor Baby Gym
Come to the library's indoor gym to get out some of those wiggles! Our indoor gym includes tunnels, ball pits, toys, games and more! For ages 0-3. ¡Estamos emocionados por invitarlo a nuestro gimnasio infantil bisemanal! Venga y disfrute de una hora de juego libre con su hijo. ¡Tenemos juguetes para escalar, túneles, pelotas, libros, música y más! Más apropiado para las edades 0-3.
Fridays, 10:30-11:30AM
Art Base Grab & Go
Stay creative with a Grab & Go kit from the Art Base. Available while supplies last.
Manténte creativ@ con un kit para llevar a casa, provisto por the Art Base. Disponibles hasta agotar existencias.
Sat, Mar. 4, 10AM-12PM (While supplies last)
Raising a Reader: Bolsitas Rojas
Raising A Reader - Aspen to Parachute invites you to our "Little Red Bag Club" for parents and their 0 to 5-year-old children who are not enrolled in school. Join us for a weekly hour of story time, activities, and snacks. Our classes support brain development and social skills. Criar a un lector - De Aspen a Parachute, están invitados a nuestro club "Little Red Bags Club" para padres y sus niños de 0-5 años que no están matriculados en la escuela. Únase a nosotros para una hora semanal de tiempo de historia, actividades y bocadillos. Nuestras clases apoyan el desarrollo del cerebro y las habilidades sociales.
Tuesdays, 10:30-11:30AM
Art Makerspace in the Treehouse
Let your imagination run away with you. Have an idea for an art project? Come and create it! This is for ages 7+.
Permite que tu imaginación te lleve consigo. ¿Tienes una idea para un proyecto de arte? ¡Ven a materializarla! Para chic@s de 7 años en adelante.
Wed, Mar. 8, 2:30-3:30PM
12
STEM with Aspen Science Center
Dive into a different STEM topic each month with engaging hands-on activities. Perfect for kids 5-11 years-old and their family.
Sumérgete en un tema distinto cada mes en las áreas de Ciencia, Tecnología, Ingeniería y Matemáticas, con interesantes actividades prácticas. Perfecto para niñ@s de 5 a 11 años y sus familias.
Wed, Mar. 15, 2:30-3:30PM
Lego Makerspace in the Traahouse
So many Legos, so little time. Brick builders unite for an hour of creativity. This is for ages 7+. Tantas piezas de Lego y tan poco tiempo. L@s constructor@s unirán sus esfuerzos durante una hora de creatividad utilizando ladrillos de Lego. Para participantes de 7 años en adelante.
Wed, Mar. 15, 2:30-3:30PM
Board Games in the Treehouse
Play the Library's board game inventory or bring your own game. This is for ages 7+. Diviértete con los juegos de mesa incluidos en el repertorio de la biblioteca o trae tu propio juego. Para participantes de 7 años en adelante.
Wed, Mar. 22, 2:30-3:30PM
Audio + print bound together for literacy and fun!
• Easy-to-use play controls for kids
• Speaker for read aloud mode
• Headphone jack for independent listening
• Read-along and Learning Mode provide two experiences
ENROLL YOUR CHILD FOR FREE MONTHLY BOOKS!
If you have a child from 0-5 years old, register them today for free monthly books. basaltlibrary.org/dolly-parton
13
FIND MORE TITLES AT BASALT.MARMOT.ORG
LEAD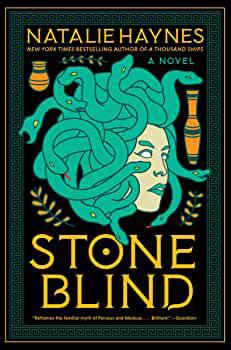 IT'S ONE OF US
DON'T FEAR THE REAPER
NONFICTION
I HAVE SOME QUESTIONS FOR YOU
SOMEONE ELSE'S SHOES Jojo
VICTORY CITY Salman
A DAY OF FALLEN NIGHT
ALL THE BEAUTY IN THE WORLD Patrick
THE EMOTIONAL LIVES OF TEENAGERS
THE WISE HOURS
THE WATCHMAKER'S DAUGHTER Larry
ENCHANTMENT
EMPRESS OF THE NILE
DINNER WITH THE PRESIDENT Alex
THE
STONE BLIND Natalie Haynes
NEW RELEASES FICTION
STORM WATCH CJ Box
Bringley
Stephen Jones
Loftis
BURNER Mark Greaney
Lisa Damour, PhD
Rebecca Makkai
Katherine May
TAKE THE
Alexis Daria
Miriam Darlington
Moyes
Lynne Olson
JT Ellison RECKONING Eve Ensler
Rushdie
Prud'homme
Samantha Shannon
YOUNG FOREVER Mark Hyman, MD
14
CLIMATE BOOK Greta Thunberg
RELEASES
TEENS
I'LL TAKE EVERYTHING YOU HAVE
KIDS
THESE INFINITE THREADS
WALLS AND WELCOME MATS Lars
IMMORTALITY Dana Schwartz SHE IS A HAUNTING Trang
WHALE DONE
Stuart Gibbs
BAMBOO KINGDOM
Erin Hunter
PICTURE BOOKS
WINSTON CHU VS. THE WHIMSIES
THE WINDEBY PUZZLE
Lois Lowry
FINALLY SEEN
Kelly Yang
EVERGREEN
Matthew Cordell
THE GREEN PIANO Roberta
A CROWN FOR CORINA
ONCE UPON A BOOK
Grace Lin
NEVER FORGET ELEANOR
Jason June
James Klise
Tahereh Mafi
Ortiz
Thanh Tran
Flack
Stacy Lee
Laeken Zea Kemp
TO FIND THESE TITLES, AND MANY MORE, VISIT BASALT.MARMOT.ORG 15
EVENTS, DATES AND TIMES ARE SUBJECT TO CHANGE. Check basaltlibrary.org/events-calendar for up to date info.
We support the Town of Basalt's Green Initiatives and encourage you to bike, walk, bus or carpool to the Library whenever possible. We use compostable products at all our events to help reduce our global footprint.
Sun Mon Tues Wed Thurs Fri Sat 1 10:30-11AM Storytime with Kara 12-2PM Basalt Regional Library Book Club 2:30-3:30PM Switch in the Treehouse 2:30-3:30PM Paws to Read 4-5PM BRLD Facilities Committee Meeting 2 10:30-11AM Music, Movement & Puppets with Ms. Holly 5-6PM Aprendo a... I Learn... 5:30-7PM FocusedFamilies 3 9AM-12:30PM ESL with Valley Settlement 10:30-11:30AM Indoor Baby Gym 4 10AM-12PM Art Base Grab & Go 5 6 5-6:30PM Pastel Drawing Workshop 6-7:30PM English in Action Open Hours 7 10AM-7PM Take & Create: Bullet Journals 10:30-11:30AM Raising a Reader: Bolsitas Rojas 5-7PM Yarn Group 8 10:30-11AM Storytime with Kara 2:30-3:30PM Art Makerspace in the Treehouse 9 2-5PM Free Legal Clinic 3-4PM Death Cafe 4:30-6:30PM The Power of Perspective: A Writing Workshop with Aspen Strong 10 9AM-12:30PM ESL with Valley Settlement 10:30-11:30AM Indoor Baby Gym 11 12 2-5PM Roaring Fork Valley Quilting Guild Exhibition 13 4-6PM Let's Play Bridge 5:30-6:30PM Music at the Library: Sounds of Brass 14 10:30-11:30AM Raising a Reader: Bolsitas Rojas 5-7PM Yarn Group 5:15-7PM BRLD Finance Committee Meeting 15 10:30-11AM Storytime with Kara 2:30-3:30PM Lego Makerspace in the Treehouse 2:30-3:30PM STEM with the Aspen Science Center 5:30-6:30PM Community Pilates 16 10:30AM-12PM Caregiver Support Group 11AM-1PM Let's Talk with the Eagle County Commissioners 17 9AM-12:30PM ESL with Valley Settlement 10:30-11:30AM Indoor Baby Gym 18 19 20 5-6:30PM Pastel Drawing Workshop 5:15-7PM BRLD Board of Trustees Meeting 21 10:30-11:30AM Raising a Reader: Bolsitas Rojas 5-7PM Yarn Group 22 10:30-11AM Storytime with Kara 2:30-3:30PM Board Games in the Treehouse 23 5-7PM Books to the Big Screen 24 9AM-12:30PM ESL with Valley Settlement 10:30-11:30AM Indoor Baby Gym 25 26 27 4-6PM Let's Play Bridge 5-6:30PM Pastel Drawing Workshop 28 10:30-11:30AM Raising a Reader: Bolsitas Rojas 5-7PM Yarn Group 29 CLOSED 30 31 9AM-12:30PM ESL with Valley Settlement 10:30-11:30AM Indoor Baby Gym 14 MIDLAND AVE • BASALT, CO 81621 • 970-927-4311 • BASALTLIBRARY.ORG