1 minute read
Fold Arm Awnings
Fold arm awnings offer stylish flexibility that makes optimum use of outdoor living spaces.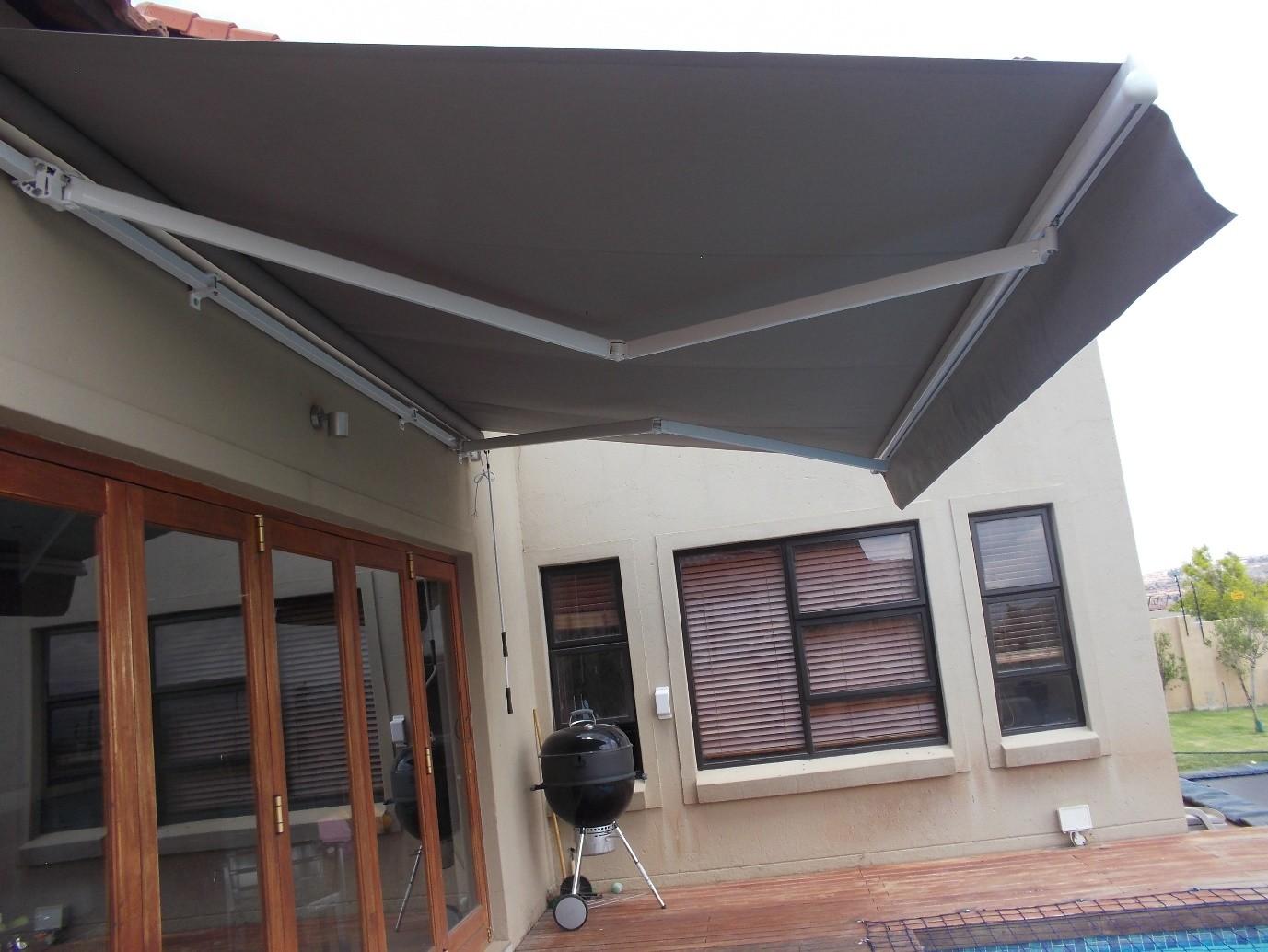 Quick and easy to install, fold arm awning extend and retract across the outdoor area, adding value to the property.
They offer wonderful protection from the sun and act as a big umbrella to shade entertainment areas such as patios, decks and outdoor restaurants and pubs.
Clients can stipulate their budget and have the option of a custom-made fold arm awning to suit their selected entertainment area.
Only the best quality material is used in the manufacture of fold arm awnings that guarantee many years of service, provided they are maintained regularly.
They offer several creative options in terms of fabric, colour and operation – either manual or remote-controlled. https://awningwarehouse.co.za/portfolio-item/fold-arm-awnings/
Fold arm awnings can be custom-designed to suit the size of the chosen outdoor area.
No matter the style selected, fold arm awnings are waterproof and block out almost 100% of harsh UV sun rays. Fold arm awnings are operated by two spring-loaded lateral arms attached to a bar which, in turn, is attached to the wall of the building. Awning Warehouse always has a plan to solve any fold arm awning requirement.
https://awningwarehouse.co.za/portfolio-item/fold-arm-awnings/