Deconstructing Pre-Construction Concerns THE REPORT Unthink real estate.
Executive Notes
We have celebrated the real estate market's incredible, consistent sales velocity and escalating prices over the past several years – delving into the rapid shifts and notable changes that have had a profound influence in the GTA and beyond. This has been a period of exciting news and intriguing development which has come as welcome news for many.
However, despite ample growth, the current financial climate has been a cause of concern for many in the pre-construction industry lately. In the last few months, we have seen a significant slowdown in sales absorption, while the rental market, in response, has truly taken off. This rapid shift is, understandably, leaving many uncertain in the near term.
Due to the general reticence to discuss these uncomfortable truths, we at Austin Birch knew that it was paramount for us to do a thorough investigation into the unprecedented state of the market. The importance of assessing these changes and understanding the dynamic nuances at play behind the scenes cannot be overstated. This is our chance to shed light on what is happening so that we can get ahead of it all.
Now is the time when developers and sales teams will need to hustle even harder as leads will take longer to convert and require more face time and education than ever before in order to make decisions. Hiring the right consultants is extremely important in this climate as developers will need to lean on professionals who have the right tools and insight to overcome the challenges that our slowing economy presents.
We're seeing this new climate create a smaller pool of buyers as everyone eyes the widening price gaps with apprehension, resulting in a real opportunity for buyers to have more choices with much less pressure. This, in turn, has led to more aggressive incentives being offered to entice this dwindling group.
As rates change, fewer buyers will be able to get approved for the same mortgages as they once were, with some having a harder time closing on soon-to-be-completed purchases made in the last few years. This will also cause an increase in assignments – competing with new and existing builder inventory.
Additionally, we may see projects taking longer to get to the construction stage as sales velocity will be slower, making it harder for developers to hit their bank's financial requirements in order to provide construction loans.
This said, it is important to remember that the type of market we are embarking on is what is considered "normal" in many other North American metropolitan areas. In fact, it is not so different from what Toronto experienced around ten years ago. We have become acclimatized to such a fast-paced sales cycle here but, perhaps, that is not the healthiest climate.
We believe that this shift provides opportunities for buyers and that people who see this as an opportune time to enter the market will benefit over time. It's an interesting phenomenon—when prices are soaring and buyer competition is at an all-time high, buyers too have the most confidence to buy preconstruction, but when there is less competition and better incentives, they prefer to wait and see what's happening. Why are we abandoning the golden rule of real estate investing?
We can see that Toronto and the GTA are going to continue to grow in population – attracting commerce opportunities at a rate much higher than the rest of the country. The need to provide homes at a much faster pace will certainly continue. This is yet another reason that we feel the rental and sales markets will continue to thrive in the coming decades. We are now a condominium-centric region, as the prices for freehold have and will continue to be out of reach for most classes.
Thank you to all those who collaborated on this volume of the Austin Birch Report, and for helping us shed light on the key issues during these uncertain times.
We're all in this together— time to get back to the grind.
Eric Kuzuian PARTNER
Jamie Sarner PARTNER
3
By The Numbers
By Neil Hughes
4
WE ACCUMULATE CURRENT MARKET STATISTICS AND DATA TO ASSESS IMPORTANT TRENDS.
THE REPORT 5
By The Numbers
By Neil Hughes
Residential Development: Q2 Launches and Sales
34 New development projects launched in Q2
9,924
Pre-con units launched in the GTA (exceeding 10-yr average of 6,937 by 43%)
6,792
Pre-construction units sold in Q2 (19% decrease from Q1, but 5th highest Q2 on record)
34,421 Units sold in the GTA from Q2-2021 to Q2-2022
For the first time in as long as we can remember, the pre-con market has begun to retreat in regard to number of sales – this is despite the large number of projects/suites that were launched. The GTA market still outperformed the running 10-year average, but this may not maintain into the rest of the year. This is more reason for developers and sales teams to figure out ways in which they can attract the market's smaller pool of buyers to their projects.
7
By The Numbers
By Neil Hughes
Residential Unit: Q2 Launches and Sales
655 SQ.FT $898,005 60%
Average unit size, at launch, in GTA
Average unit price, at launch, in GTA
Of condo units launched in Q2 were sold (compared to 81% in Q2 - 2021)
Q2 SOLD GTA AVERAGE:
$1,128 PSF 29% increase from Q1
Q2 SOLD TORONTO AVERAGE: $1,514 PSF 36% increase from Q1
Average unit sizes have remained consistent, but prices have increased significantly in the last 6 months. This is partly due to downtown projects regaining traction and the overall price increases that the GTA market saw early this year. These price rates will likely continue, but we don't anticipate the same acceleration for the remainder of the year –based on the current climate. The overall dip in absorption may be waning buyer confidence simply due to rising interest rates and fear of a slow economic outlook for the rest of the year and onward.
9
By The Numbers
By Neil Hughes
Resale Numbers
57%
Of all inventory sales for the year achieved in Q2 (at record average $1,333 PSF)
$728,000 $940 PSF
Average selling price of resale condo in Toronto
Average resale condo price in Toronto Q2 (4.9% decrease from Q1)
9.3% 40%
Y/Y increase in average sale price in Toronto
Of active resale listings fell by June (lowest monthly total since 2003)
Even though suites are getting smaller, the average sale price continues to rise - with more buyers competing even though the overall per square foot prices began to retreat. Prices began to fall as confidence decreased, and more buyers and sellers began to stay on the sidelines. There was also an increase in the number of suites originally for sale, but that ended up being leased, as sellers who didn't need to sell decided to wait.
11
By The Numbers
By Neil Hughes
Rental Numbers at a Glance
2,705 16.7% $2,544
$2,533 1.4%
Active lease listings in Toronto
Y/Y increase in condominium rental PSF
Average lease price in Toronto ($3.69/PSF)
Average lease price in GTA ($3.57/PSF)
Vacancy rate in Toronto purpose built rentals (down from 5.1% in Q1)
The rental market has continued to be on fire and is only looking better for the rest of this year. Vacancy rates are at record lows, and prices are nearly back to pre-pandemic levels. There has been mention that rental rates will potentially increase another 15% in the next 6 months - which is great news for investors. One interesting point is that 2 + Den suites and larger options have seen the biggest price percentage increase due to workfrom-home requirements and families moving to condos as the housing market remains out of reach.
13
Word On The Street
By Tannaz Taghizadeh
14
WE CONNECT WITH OUR NETWORK OF BROKERS FOR UNIQUE INSIGHTS INTO THE CURRENT MARKET.
THE REPORT 15
Word On The Street
By Tannaz Taghizadeh
How has the current financial climate affected the rental market?
5.9% 16.7% 19.4%
Quarterly rate of condo rent growth (2nd highest on record)
Annual rent growth (record high)
Y/Y growth in Toronto rent prices
The GTA rental market strengthened considerably as interest rates began to rise and ownership affordability for many quickly eroded. Meanwhile, condo rental inventory dropped to a record low 0.3 months of supply and the quarterly ratio of leases-to-listings rose to a record high of 90%. After seeing rents fall the most during the first year of the pandemic, studio and one-bedroom units recorded the fastest annual rent growth rates of 25% and 19%, respectively.
17
Word On The Street
By Tannaz Taghizadeh
What concerns do you see arising regarding investing and purchasing pre-con today?
Inability to get approved in current financial climate
Deposit structures can be hard to keep up with when conserving capital
Buying today may not include benefits/incentives that may be available tomorrow
Buyers may have to wait longer for developers to achieve construction financing thresholds, which will delay completion dates
Some of these concerns are, in fact, opportunities for others. Buyers who have been waiting on the sidelines will now benefit from being patient - taking advantage of incentives not seen before.
There is also the possibility that some projects that are soon to be launched may introduce lowerthan-expected pricing as they can't afford to wait.
19
Word On The Street
By Tannaz Taghizadeh
How will the current climate affect developers' plans moving forward?
Launches may be delayed
Some developers may need to rethink pricing strategies to create momentum
Developers will likely need to offer increased and new incentives to stay competitive
Some developers have or will consider delaying their launches until they feel the market can absorb their product more quickly, while others are starting to adjust pricing to sell quickly and get construction financing, and so that they can lock in construction costs. Additionally, some developers are adding incentives in an effort to attract the smaller pool of active buyers as of late.
21
Word On The Street
By Tannaz Taghizadeh
Putting in extra time to present projects and inform clients
More networking to keep projects top of mind
Dynamic strategizing to address increased competition
What are sales teams doing to adjust for the shift in the market?
It should be a mandate of any successful sales team to be willing to work longer hours, meet as many agents and attend as many meetings as possible to present projects. Networking is more important than ever to keep developments and offerings top of mind. Furthermore, sales teams should always be strategizing to ensure their projects stand out from competitors – teams need to be aware of all competing projects and what they offer. Research, research, research.
23
Word On The Street
By Tannaz Taghizadeh
What incentives are developers currently offering to encourage sales to buyers?
Extended delayed deposits
Reduced international deposit structures
Reduced/ No development charges
Décor credits/suite upgrades
Cash back on closing
Advanced commissions
Many of these incentives have been employed by developers and sales teams in the past – they're not new. What is new is the gravity in which they are being offered and the fact that they are being offered at the time of launch instead of well into a project's sales cycle.
25
Word On The Street
By Tannaz Taghizadeh
What messaging/content do you find
resonates with clients in this market?
Delayed/ extended deposit structures that allow for saving
Later occupancy & completion dates that encourage a welcoming investment window
New buyers like the idea of payments being spread out, and they appreciate longer closing dates which will allow them more time to save and prepare. Since sales are taking longer, buyers who were not capable of transacting under the pressure of time are now able to evaluate their investments more calmly.
27
Word On The Street
By Tannaz Taghizadeh
What opportunities do you see in buying pre-con now?
More choice as developments stay on the market longer
Better incentives from developers interested in selling
Competitive pricing from developers who recognize the needs of the market
Less competition from other purchasers allows for a more relaxed sales process
As the market shifts, buyers enjoy having more choice, accompanied by better and varying incentives. We're also seeing that, as new projects hit the market, some are offering more competitive pricing than they would have in the past.
29
Word On The Street
By Tannaz Taghizadeh
The industry will have time to reassess and appraise the state of the market
Opportunity to enact forward-looking practices that will encourage a healthier future for the industry
What positive outcome(s) will come from this change in the market?
Some would say the GTA market was getting out of hand, and many felt concerned that some recent sales may not be appraised by banks once the buildings were registered. Banks are now instituting more strict pre-approval measures, hoping to weed out buyers who may have been biting off more than they can chew. This is also an opportunity to look at the industry as a whole, from government policies to financial institutions, working together to set the stage for a positive real estate market that can prosper at a sustainable pace.
31
Accountant's View of the Economy
With Bruno Lucente of MNP
32
WE DISCUSS THE STATE OF THE MARKET WITH LEADING ECONOMIC EXPERTS TO GET A DEEPER LOOK.
THE REPORT 33
Accountant's View of the Economy
With Bruno Lucente of MNP
What concerns do you see arising in investing and purchasing pre-con today?
Concerns over rising interest rates and what impact this will have on the ability to secure financing are foremost, affecting the ability of a project to be completed on time – or at all. With labour shortages across most industries, one must consider the completion time of pre-con projects, as well as the quality of construction.
BL/
As of June 2022, inflation was 7.7% - its highest point since 1983. The Bank of Canada is convincing Canadians that it is committed to decreasing inflation by increasing its policy rate - aiming to get back to its target (2%). As we move into an endemic phase of pandemic, supply chains are expected to recover across most industries, lessening the burden on unmet demands. Inflation should subside, allowing the strengthening of the consumer's purchasing power.
Do you think the financial climate will remain this turbulent into 2023? If not, what factors will lead to its stabilization?
35
BL/
Accountant's View of the Economy
With Bruno Lucente of MNP
Do you think a recession is coming, and if so, how long do you think it will last?
The consensus amongst economists is that a recession is likely to occur sometime in 2023. I believe it will be moderate and short-lived by historical standards - once inflation settles enough for central banks to lower their rates.
BL/
Consumers will slow down in their purchasing soon, and we'll see this last into the future if the recession is long enough. The sense of uncertainty can lead to households avoiding big-ticket purchases (homes, cars, furniture, etc.). In short, discretionary spending will be at a standstill. However, demand will return even higher than before due to pent-up interest from purchasers.
How can we expect buyer behaviours to change with current market trends based on history?
37
BL/
Accountant's View of the Economy
With Bruno Lucente of MNP
In the real estate market, we could see a delay entirely in the release of pre-con products to the market. Or, we may see a larger shift towards condo developments and/or purpose rentals as the cost of detached/freeholds continues to rise.
We could also see demand lessen based on the uncertainty surrounding a potential recession or a recession itself.
Are there further market shifts we can expect to occur based on financial climate trajectories?
BL/
Internally, developers should focus on people. Employees are their most important asset. They also need to pay attention to their relationships with various sub-contractors/trades in an attempt to plan for any potential rising costs. Paying close attention to market trends and rising costs should be one of the main focuses for developers as they attempt to price pre-con products to be released into the market.
From your perspective, what should pre-con developers be focusing on, internally, in this market?
39
BL/
Who We Are
At Austin Birch, we provide Toronto and GTA developers with a comprehensive service that encompasses all aspects of the sales process for their pre-construction projects.
Working closely alongside your team, we offer innovative, custom strategies to help you accomplish your sales goals.
25+ Award-winning projects, including 3 prestigious awards for BILD projects of the year
$8B+
In new development sales
8,000+
Suites sold to date
15+
Years of experience in pre-construction sales.
40+
Projects represented to date
41
What We Do
Working For You
Our integrated, collaborative sales approach means we're with you every step of the way, helping to support and guide you through the pre-construction sales process. When you work with Austin Birch, our team is at your service, assessing your individual needs, ensuring results and helping you unlock your project's full potential.
This is how we Unthink real estate.
43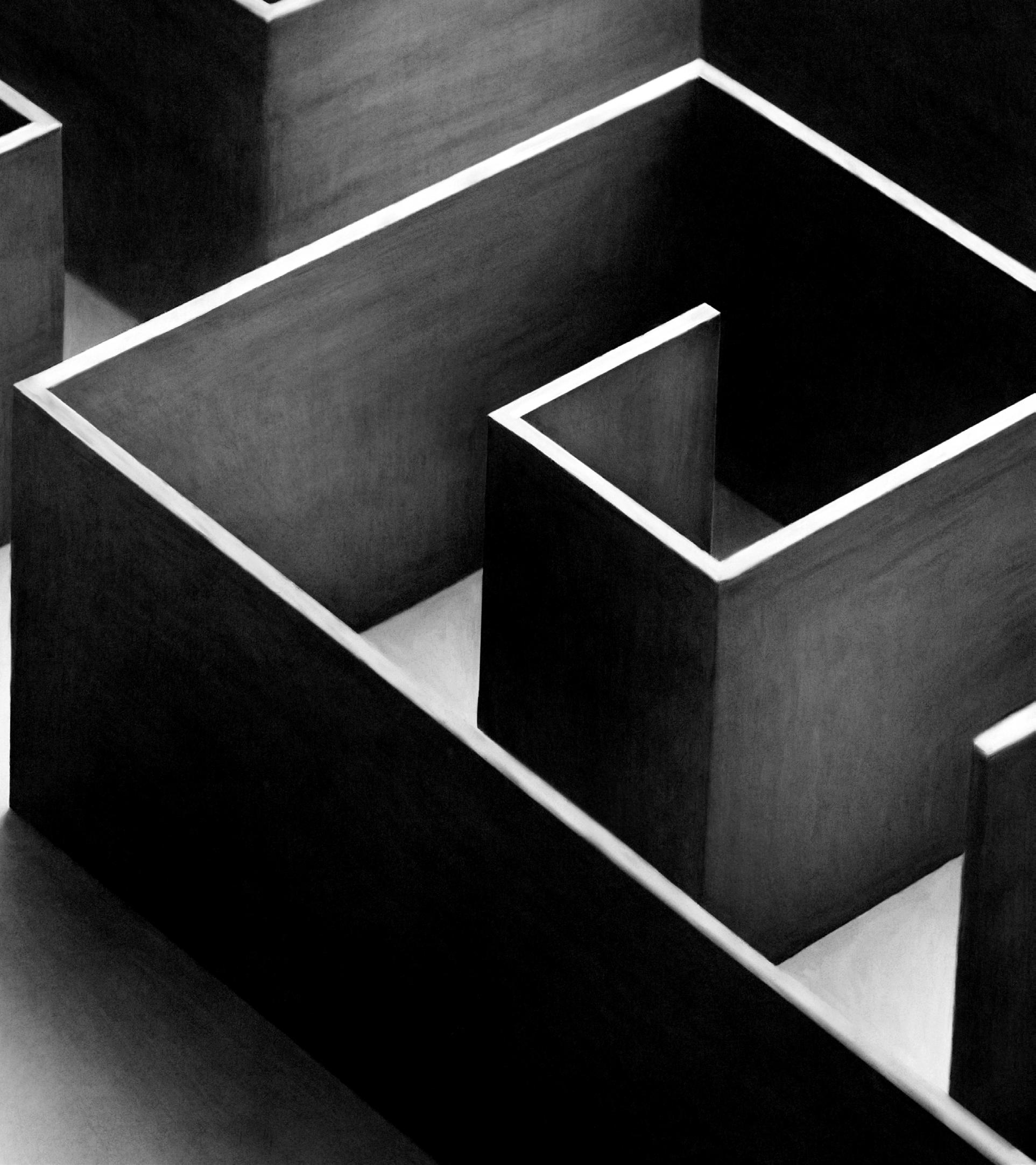 Copyright © 2022 Austin Birch The information contained herein is general in nature and is a guide only. The data has been obtained from sources deemed reliable. While every reasonable effort has been made to ensure its accuracy, we cannot guarantee it. No responsibility is assumed for any inaccuracies. Readers are encouraged to consult their own independent advisors prior to acting on any of the material contained in this report. It does not take into account your individual circumstances. The principals and its agent will not be liable for your failure to verify the information or seek appropriate advice. austinbirch.com 647.953.4335 info@austinbirch.com 1 Eglinton Avenue East, Suite 701 Toronto, ON M4P 3A1 Contact us to discuss your upcoming project Unthink real estate.