Girls' School interactive installation , 2012
a work by Allison Kotzig
Special Issue
C o n t e m p o r a r y A r t R e v i e w
Israel Goldman's work process challenges conventional techniques and materials, implementing experiments that stretch the boundaries of the media in which he works. It is the encounter with the materials, the dynamic work process, and the transformations that occur in the work from the formulation of the concept to the finished object, that fascinate Goldman and constitute the heart of his artistic practice.
My current work draws on both biological and artificial systems, and is guided by the related methodologies of mapping, information preservation, and pattern recognition. The automation of thought and cognition due to interaction with technology is a growing trend in my work. Drift is a key concept in my practice– between techniques, materials, and disciplines.
Much of my work is strongly feminist, examining and highlighting undercurrents of misogyny in our culture. Humour, toys and iconography are used to examine, ridicule, and expose how concepts of 'other' have been used to pigeonhole and isolate over the centuries.
My work comes to me intuitively but then I spend a lot of time considering how to express it both conceptually and experientially.
Art for me is an incessant process of asking questions. Whether it's based on a visible world of nature, or the imaginary world of physics and its underlying philosophical concepts –it's always about the mystery of existence. It is about a tangible world and the way it takes us to its secrecy, so we cannot see what is real, and what is not. It is about the human need of understanding the state of one self, through the physical body, and a self-memory.
Situating ceramic ware in the outdoor environment is why I make sculptural pieces. Considering the achievable colours available when glazing at high temperatures & structures designed to withstand the weather, are major aspects in the production process. Work ranges from individual tall decorative pieces to planters. Themes that have inspired me so far include bringing together ideas of historical & future aspects of mankind's involvement in changing the landscape.
My ecological curiosity was first sparked researching on climate change while pursuing a MA in International Political Economy. The lack of political will seemed to suggest there was a deeper ideological problem of perception towards the environment that science, despite its numerous findings, was not able to change. Somewhere along this path of translation in a "hyper-technological" society, meaning gets lost in information.
Jonathan Goldman
C o n t e m p o r a r y A r t R e v i e w
Emilia Maryniak United Kingdom
Helen Roberts United Kingdom
Harsha Biswajit USA
Cybil Scott USA / The Netherlands
Allison Kotzig USA
The focus of Naomi Gilby's practise is based around our relationship with our most intimate environments, this includes a wide variety of places or 'non-places'.
She has previously worked with installation and performance, but more recently exploring the depths of film creation and the many ways this can be installed to create an enthralling other worldly environment.
Sherrelle Munns ' practice reflects upon art and humour, and the relationship between written and visual language is explored through model making and photography.
Humour operates within her practice by being the first layer in her work using scale to make it humorous. The second layer in her work is a story that she would like the audience to connect with and that they recognise the humour and see what it brings to the work.
Review comprises a set of pieces from of my artistic process, which are: Universe (which itself has a procedural drift I call the GestureAttempt). It is approximations to memories and imaginary childhood and experiences live (self-referential facts) that reveal the magnitude of a past that reaffirms its presence in the present, through the body, gestures and the games that my sister and I do, in order to give presence to childhood and their relationship with memory.
Lives and works in Tel Aviv, Israel Installation, Performance, Mixed media
Lives and works in the Netherlands Mixed media, Installation, Public art
Lives and works in London, UK Performance, Installation, Mixed media
Lives and works in London, UK Mixed Media, Video, Documentary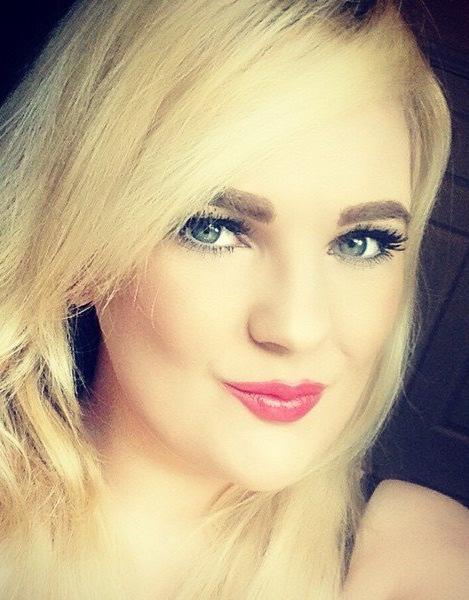 Lives and works in Medellin, Colombia Performance, Installation, Mixed media
Lives and works in New York City Installation, Fine Art Photography, Mixed
Lives and works in the United Kingdom Sculpture, Installation, Mixed media
Lives and works in Luton in Bedfordshire Mixed media, Installation
Lives and works in Leeds, UK Performance, Mixed media, Installation
Special thanks to: Charlotte Seeges, Martin Gantman, Krzysztof Kaczmar, Tracey Snelling, Nicolas Vionnet, Genevieve Favre Petroff, Christopher Marsh, Adam Popli, Marilyn Wylder, Marya Vyrra, Gemma Pepper, Maria Osuna, Hannah Hiaseen and Scarlett Bowman, Yelena York Tonoyan, Edgar Askelovic, Kelsey Sheaffer and Robert Gschwantner.
Harsha Biswajit 46 90 64 102
160
4 26 In this issue
On the cover:
School,
Girls'
installation by Allison Kotzig
Lindy Márquez
Allison Kotzig
Emilia Maryniak
Cybil Scott
Jonathan Goldman
Helen Roberts
Sherrelle Munns
Naomy Gilby
Lindy Márquez Colombia
122 142
Naomi Gilby United Kingdom
Sherrelle Munns United Kingdom