C o n t e m p o r a r y A r t R e v i e w
Obliba 1, mix media collage on canvas, 80x60cm, 2015
a work by Marta Daeuble
The process of making is the main focus in my work, I use mark making, collage from magazines, old photographs, promotional materials and personal letters to evoke my memory.
I aim to let the media take over the planned and prepared and rely on my intuition and spontaneity to create new work. I use accidents as a welcoming occurrence aiming to bring to mind new impulses of imagination.
Through my art I seek to explore how I can capture moments of stability in an otherwise unstable equilibrium. I like to recreate areas of uncertainty and the sense of regions on the verge of collapse. I work in a variety of ways, but typically I create small model pieces or a set of sketches that I digitally scan and then play with and alter. My work process is a mix of old fashioned architectural draughtsmanship, painting and inkjet media, all crafted carefully by hand.
Nican is a digital artist who works in the interconnection between art, design, science and spirituality.

His latest works are focused on sacred geometry, mandalas and the relation between chaos and order.
Since the early years of his career he has also been producing conceptual and ironical works more directly connected with his professional background as a designer and illustrator.
In my visions I get picture of what I would like to show in my works , but while making the actual pieces a lot more comes up and enriches my original intention. I experiment a lot and try to do things that no one else does. There are techniques that I have conceived myself and have not noticed anyone else doing the same although the world is a large place and we can never be sure if there is someone who has actually done before.
Behind the enigmatic guise, the usually bad understood death drive is one of the poles of the second drive theory of Sigmund Freud, in constant tension with Eros: the life drive. While Eros would be able to propel the subject towards the construction, to promote connection, Thanatos, by contrast, would be able to propel him towards destructiveness and disconnection. Freud makes clear, however, that either type of drive is less critical than the other and a drive hardly operates in isolation.
C o n t e m p o r a r y A r t R e v i e w
Verena Zangerle Austria
Nican United Kingdom
Marta Daeuble United Kingdom
Otilia Goodhind United Kingdom/Spain
Sebastian Stankiewicz United Kingdom
Ilê Sartuzi Brazil
Jun Ogata Japan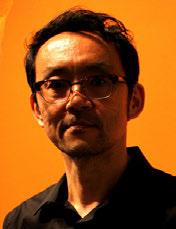 Andru Fijalkowski United Kingdom
Tim Waltinger Switzerland
By implementing a dramatic and often metaphorical terminology, Waltinger intents to deepen the astonishment of the viewer.
Lives and works in London, UK Mixed media, Installation In this issue
Lives and works in Vienna, Austria Mixed media, Installation
Lives and works in Japan Installation, Mixed media
Otilia Goodhind
Lives and works in London, UK Mixed media, Painting
Andru Fijalkowski
Lives and works in London, UK Painting, Mixed media
Lives and works in London, UK Installation, Mixed media
130 150
Lives and works in Poland Mixed media, Painting
Lives and works in Berlin, Germany Mixed media, Installation
Special thanks to: Charlotte Seegers, Martin Gantman, Krzysztof Kaczmar, Tracey Snelling, Nicolas Vionnet, Genevieve Favre Petroff, Christopher Marsh, Adam Popli, Marilyn Wylder, Marya Vyrra, Gemma Pepper, Maria Osuna, Hannah Hiaseen and Scarlett Bowman, Yelena York Tonoyan, Edgar Askelovic, Kelsey Sheaffer and Robert Gschwantner.
Ilê Sartuzi 48 88 70 108
172
Lives and works in London, UK Mixed media, Installation 4 28
Jun Ogata
Verena Zangerle
Marta Daeuble
Nican Sebastian Stankiewicz
Tim Waltinger
My aim is to create with passion and freedom, to tell stories from my life and the life of others. I express my ideas through sculpture, mainly figurative, exploring a variety of media.
Working in themes, I may spend a few years completing each series. Over time, I have enjoyed exploring a wide selection of materials and techniques, from clay to plaster, mosaic, carving centuries old bog oak also, rapid prototyping and lifecasting.
His compositions leave traces by balancing on the edge of recognition and estrangement. In his at times surreal but always intense pictures, fiction and reality meet, well-known allegories merge, meanings shift and past and present fuse. Moment and thought play a crucial role.
To create a work is to face to a canvas without a wicked heart. That exactly summed it up my theme of creation for me. The colors on a canvas appear naturally or not is the most important for me. For these few years, I have been exhibit my works in the theme or title of "ZEN GARDEN" especially in foreign countries. My paintings are synchronized with "ZEN GARDEN". Both are not a real nature, but a created natural world. The world of "ZEN GARDEN" synchronizes and expands my creation.
On the cover Obliba 1, 2015, a work by
Marta Daeuble