H A B E N S
Special Issue
C o n t e m p o r a r y A r t R e v i e w
Andy Warhol, 83 years old, 2011
installation by Edgar Askelovic
I am interested in how we create digital and analog translations of the absent moving body, through scores and notation, as well as through images and objects.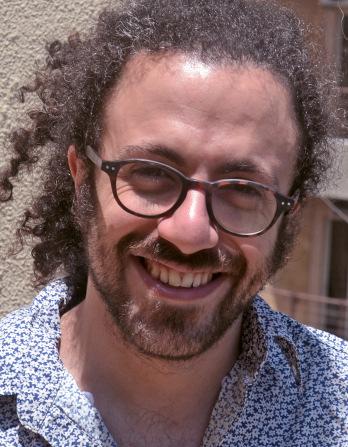 Within this is an ongoing investigation into the nature of my entrenched desire for presence and materiality of the temporary, as well as research into the history of the objectification of the gendered dancer.

Basically, my work aimed at drawing public attention to a particularly acute social and political topics. I realize that some of the work may not find support among our multipolar society. Each artwork for me is unique and individual. like any man, I have a personal opinion about each question. But as for my sculptures, I prefer to leave the choice of the people to understand and find meaning.
My work often draws on urbane imagery, particularly the scruffy, mundane details passersby barely notice. I take a digital photo, transform it with Photoshop, and then transfer the altered image onto a photopolymer plate. The subject might be tire treads, cracks in the pavement, shadows on a wall; when they're transformed, they take on aspects that are other worldly, even religious.
The process of creation is one where fascination is a trigger and an end result: it begins with an intuitive thought that captures our attention without at the same time submitting entirely to our understanding. The inability to accurately articulate it results in both a recurrent desire and repetitive attempts to do so. This leads to the creation of an autonomous offshoot, communicating the initial object of fascination.
Wang's work is mainly concentrate on the relationship between traditional Chinese spirit and the Western art forms, she pays her great interested in the macroscopic nature and aim to express the power of our motherland, which is exactly the basic inspiration of Chinese traditional culture, and let people understand the spirit of syncretism between heaven and man, between nature and human being, she is inspired about being harmony with nature
Kelsey Sheaffer
Robert Gschwantner
Edgar Askelovic
C o n t e m p o r a r y A r t R e v i e w
Marilyn Wylder Austria USA Germany USA
Naim El Hajj Lebanon
Su Wang United Kingdom
In my works I often use everyday materials (scrap metal, paper, leather, plastic ) and objects (dictionaries, bicycle saddles) with a keen eye on using these in order to create works that aim at defamiliarizing the beholder.
Examples : a machine gun from dictionaries; copper urns, positioned in the form of a question mark; metal rollers in various states of disrepair; a map of Holland built from bicylesaddles.
I want to create a dialogue between me and the rest of the world: my intention is to create a sophisticated and intimate artist books, so the reader will have a feeling like if in some way they were gossiping a personal diary, but with permission of the artist.
That way, I want to delete the frontiers between the artist and the people; exposing my personal work as if I were exposing my soul.
Yidan Xie is a multimedia artist who focus on dynamic Imaging. Her works are various including video, animation, illustration, Sound and Game e.t.c.
In her works, a mysterious and fantastic visual experience is presented. Yidan Xie focus on the new art presentation of space narrative and explores the relationship among the women, nature and mythology.
Lives and works in Birmingham Installation, Mixed media
Lives and works in Beirut, Lebanon Mixed media, Installation
Lives and works in Berlin and Rome Mixed Media, Installation
Lives and works in San Francisco Mixed Media, Printmaking, Drawing
Lives and works in London Mixed media, Painitng
Lives and works in Richmond, VA USA Video, Documentary
Lives and works in Eindhoven Mixed medi, Installation
Lives and works in London, UK Mixed media, Drawing
Lives and works in London, UK Mixed Media, Painting
Special thanks to: Su Wang, Martin Gantman, Krzysztof Kaczmar, Yidan Xie, Nicolas Vionnet, Genevieve Favre Petroff, Naim El Hajj, MyLoan Dinh, Marilyn Wylder, Marya Vyrra, Gemma Pepper, Maria Osuna, Hannah Hiaseen and Scarlett Bowman, Yelena York Tonoyan, Edgar Askelovic, Kelsey Sheaffer and Robert Gschwantner.
Sheaffer
Kelsey
38 76 58 94 152
4 16 In this issue
Victor Sonna The Netherlands
On the cover: Andy Warhol, 83 years old
Askelovic
by Edgar
María Osuna
Marilyn Wylder
Robert Gschwantner
Naim El Hajj
Edgar Askelovic
Victor Sonna
Yidan Xie
Su Wang
María Osuna United Kingdom
134
Yidan Xie USA / China 112