/
NOIR
LONDONER
LONDONER
LONDONER
LONDONER NOIR
The Londoner
A Classical Tradition
Handgefertigte textile Kunstleder-Accessoires bieten ein dauerhaftes Statement für Qualität, Raffinesse und Funktion.
Traditionell im Design und luxuriös im Look bietet die LONDONER-Kollektion jedem gut ausgestatteten Gästezimmer einen geschätzten letzten Schliff.
Die harmonische, neutralen Farben schwarz und taupe fügen sich unaufdringlich in jede Zimmereinrichtung ein. /
Hand-crafted textile faux accoutrements provide an enduring statement of quality, sophistication and function.
Traditional in design and luxurious in their look and feel the LONDONER collection provides a much appreciated finishing touch to any well-appointed guestroom.
Attractive neutral taupe and black color complements any decor.
Konstruktion: Die wasserfeste Oberfläche wird durch einen geruchlosen, ungiftigen Kleber gesichert. Die Sandwich-Fertigung besteht aus PV-Kunstleder, das über ein glattes, kartonähnliches Material und eine stabile MDF-Faserplatte gelegt ist. (Die Oberfläche und Konfiguration des Leders kann je nach Artikel variieren.) / Construction: Water resistant surface is secured via an odorless non-toxic adherent. Sandwich fabrication features PV faux leather, layered over a smooth carton-like material and a sturdy MDF fiberboard. (Inside leather surface and configuration may vary depending on article.)
LEDER / LEATHER KARTON / CARTON
MDF / MDF
LEDER / LEATHER OUTSIDE INSIDE
* Andere Farben und kundenspezifische Abmessungen sind auf Anfrage erhältlich, abhängig von Farbe, Menge und Lieferzeit. /
* Other colors and customized dimensions are available upon request depending on color, quantity and lead time
Die hochwertige Ausarbeitung beinhaltet erlesene Details und die stabilen und aufwändig gefertigten Nähte eine lange Lebensdauer. /
Premium quality designs features exquisite details and rugged ribbed stitching for extended longevity.
FLECKENENTFERNUNG
Das Lederimitat ist wasserabweisend und bedarf daher nur einer minimalen Pflege. Es kann einfach mit einer milden Seife gereinigt werden. Verwenden Sie KEINE aggressiven Reinigungsmittel oder auf Säure basierende Chemikalien.
Befeuchten Sie ein sauberes, weiches Tuch mit etwas Wasser und Seife. Wringen Sie ggf. überschüssiges Wasser aus, um die Oberfläche nicht unnötiger Feuchtigkeit auszusetzen. Wischen Sie die Flecken mit dem feuchten Tuch sanft ab. Reinigen Sie den Bereich mit einem sauberen, trockenen und weichen Tuch nach. Um unnötige Spuren zu vermeiden, sollte die Oberfläche nur mit gerade so viel Wasser benetzt werden, dass es zum effektiven Entfernen der Flecken ausreicht. Anschließend sollte das Accessoire unverzüglich getrocknet werden.
STAIN REMOVAL
The faux leather is non-porous and therefore requires little maintenance. It can be easily cleaned with a mild soap solution. Do NOT use harsh detergents or acidic based chemical solutions.
Dampen a clean soft rag with soapy water; squeeze-off the excess water to avoid over-saturating the surface. Gently wipe the stains clean with the damp rag.
Wipe off the area with a clean dry soft rag. The trick is to dampen the leather with minimal moisture to allow efficient cleaning and allow it to dry quickly to avoid damage.
The Night Begins the Day
Londoner Noir
CO LO R L I N E
Bringing Color To Life LONDONER
LONDONER, eine klassische Kunstlederkollektion, ist jetzt in einer Vielzahl von modernen Farbtönen und Texturen erhältlich. Die COLOR LINE von Aliseo ist eine perfekt integrierte, frische Ästhetik, die die harmonische Umwandlung der Kompo nenten des Raumes vervollständigt. Warm und einladend, stilvoll und faszinierend, COLOR LINE strahlt die Persönlichkeit des Gästezimmers aus und ist eine natürliche Ergänzung zu den handgefertigten Londoner Accessoires.
Perfekt proportioniert und intelligent gestaltet, wird das reiche Erscheinungsbild von LONDONER durch seine glatte Textur und die aufwendig verarbeiteten Nähte noch verstärkt.
Die schlichten, eleganten und raffinierten Formen in Kombination mit luxuriösen Farben verleihen jedem Gästezimmer einen nuancierten Reiz des persönlichen Designs. Erhältlich in einer Reihe von brillanten Farben - bitte kontaktieren Sie uns für weitere Informationen. /
The LONDONER, a classic faux leather collection, is now available in a multitude of modern hues and textures. Aliseo's COLOR LINE is a flawlessly integrated fresh aesthetic that completes the harmonious transformation of the components of the room. Warm and inviting, stylish and intriguing, COLOR LINE radiates the personality of the guestroom and is a natural complement to Londoner's hand-crafted tea service items and fashionable accoutrements.
Perfectly proportioned and intelligently designed, the Londoner's rich appearance is enhanced by its smooth texture, and intricately finished seams. Simple, stylish, and sophisticated the Londoner's stream-lined forms combine with luxury colors to add a nuanced allure of personal design to any guestroom. Available in a brilliant array of captivating colors - please contact us for particulars.
* LONDONER NOIR
Abgebildet mit Wasserkocher Mini. Tasse ist Dekoration/ Shown with Bonjour kettle. Cup is decoration
THE LONDONER
Abgebildet mit Wasserkocher BONJOUR. Tasse ist Dekoration/ Shown with Bonjour kettle. Cup is decoration
LONDONER NOIR
THE LONDONER IN 2 GRÖSSEN IN 2 SIZES
190058 - taupe
190083 - schwarz / black
Tablett groß mit Schubfach / Tray big with drawer 75 330 400
190057 - taupe
190084 - schwarz / black
Tablett klein mit Schubfach / Tray small with drawer
50 300 200
LONDONER GÄSTEZIMMER / GUESTROOM 195
- taupe
190068 - schwarz / black
Tablett / Tray 55 400 300
190003 - taupe 190070 - schwarz / black
Ablagebehälter mit zwei Fächern / Sachet Box with two compartments 55 150 70
190002 - taupe 190069 - schwarz / black
Ablagebehälter mit zwei Fächern / Sachet Box with two compartments 70 155 70
190063 - taupe
190089 - schwarz / black Glas-/Tassenuntersetzer für Gläser/Tassen/Teebeutel / Coaster for cups/glasses/tea bags
25 380 110
190061 - taupe
190087 - schwarz / black Tablett mit 2 Löcher ø 55 mm für Kabel des Wasserkochers / Tray with 2 holes
55 mm for cable of water kettle
500 400
190060 - taupe
190086 - schwarz / black Tablett mit Loch ø 55 mm für Kabel des Wasserkochers / Tray with hole ø 55 mm for cable of water kettle
200
* Abgebildet mit / Shown with Wasserkocher/ kettle BONJOUR Art. 170282 Tasse / Mug Art. 170258 Kaffeemaschine & Kapseln sind Dekoration. / Coffee machine & capsules are decoration.
ø
50
LONDONER IN 2 GRÖSSEN IN 2 SIZES
35 420
GÄSTEZIMMER / GUESTROOM 197
190009 - taupe
190072 schwarz / black Utensilienbox mit 3 Fächern / Stationary Box with 3 compartments
30 250 250
190062 - taupe 190088 - schwarz / black Utensilienbox mit 5 Fächern und abklappbarem Deckel / Stationary Box with 5 compartments and hinged lid
40 350 150
190065 - taupe
190091 - schwarz / black Kapselbehälter mit wendbarer Einlage für 2 oder 4 Kapseln / Coffee Capsule Box with reversilbe insert for 2 or 4 capsules
45 118 118
190059 - taupe
190085 - schwarz / black Minibar-Tablett / Minibar Tray 30 350 350
190004 - taupe
190071 - schwarz / black
Glas-/Tassenuntersetzer / Coaster
190006 - taupe
190051 - schwarz / black
Eiswürfelbehälter, 1 Liter mit Deckel und Zange. Edelstahl / Ice Cube Container, 1 litre with lid and tongs. Stainless steel
100 5
140 185 GÄSTEZIMMER / GUESTROOM 199
190016 - taupe
190052 - schwarz / black
Kosmetiktuchspender mit magnetischer Bodenklappe / Tissue Dispenser with magnetic trap at the bottom
190017 - taupe
190078 - schwarz / black
Kosmetiktuchspender mit magnetisher Bodenklappe / Tissue Dispenser with magnetic trap at the bottom
70 252 137
145 130 130
190011 - taupe 190073 - schwarz / black Notizblockunterlage mit Vertiefungen für Block und Stift / Note Pad with cut-outs for note pad and pen
7 165 155
190012 - taupe 190074 - schwarz / black Notizblockhalter mit magnetischer Klemmschiene und Stifthalter / Note Pad Holder with magnetic fold and pen holder
170
15 130
LONDONER GÄSTEZIMMER / GUESTROOM 201
190028 - taupe 190081 - schwarz / black Info-Mappe A4 mit 2-Ring-Mechanik / Service Binder A4 with two ring clamp 190027 - taupe 190054 - schwarz / black Info-Mappe A5 mit 2-Ring-Mechanik / Service Binder A5 with two ring clamp
190066 - taupe 190092 - schwarz / black Info-Mappe A4 mit Stifthalter und 4 Fächer/ Service Binder A4 with pen holder and 4 compartments
IN 2 GRÖSSEN IN 2 SIZES 245 193 40 320 246 40 320 246 30
190030 - taupe 190053 - schwarz / black
Tischauflage mit magnetischer Klemmschiene / Desk Pad with magnetic fold
14 500 405
190029 - taupe 190082 - schwarz / black Rechnungsmappe mit magnetischer Klemmschiene und Stifthalter / Bill Presenter with magnetic fold and pen holder
240 128 20
190064 - taupe 190090 - schwarz / black
Tischunterlage / Desk pad 5 380 380
LONDONER
GÄSTEZIMMER / GUESTROOM 203
190015 - taupe
190077 - schwarz / black Fernbedienungsständer / Remote Control Holder
190014 - taupe
190076 - schwarz / black
TV-Mappe mit Fach für Fernbedienung und Sichtfenster für Programmliste / Remote Control Binder with compartment for TV channel list 240 110 50
190018 - taupe
190079 - schwarz / black Info-Wandhalter z.B. für Wäscheservice / Service Wall Holder e.g. for laundry information 320 24020-40
170 80 80
190019 - taupe
190048 - schwarz / black Kleiderbürste Holz mit Aufhängeschlaufe / Clothes Brush wood with hanger 380
190020 - taupe
190049 - schwarz / black Schuhlöffel Holz mit Aufhängeschlaufe / Shoe Horn wood with hanger 380
190013 - taupe
190075 - schwarz / black Tischuhr - batteriebetrieben mit Weckfunktion und Beleuchtung / Table Clock - Battery-Powered with alarm and lighting 125 101 46 230 330 100
190023 - taupe
190080 - schwarz / black Zeitschriftenständer mit zwei Fächer / Magazine Holder with two compartments
GÄSTEZIMMER / GUESTROOM 205
190067 - taupe
190093 - schwarz / black
THE LONDONER
Abfallbehälter - 2 x 6 L
Mit zwei herausnehmbaren Metalleinsätzen
103 x 334 x 205 mm/
Waste Bin - 2 x 6 L
With two removable metal liners
103 x 334 x 205 mm
300
300 250
190026 - taupe
190094 - schwarz / black
THE LONDONER
Abfallbehälter - 10 L
Herausnehmbarer Metalleinsatz /
Waste Bin - 10 L
Removable metal liner
520694
Optionaler separater Einsatz passend für Art. 190026 & 190094 /
Optional Waste Bin Separator fits Art. 190094 & 190026
334 103 205
LONDONER 363 235 235
190025 - taupe 190055 - schwarz / black
THE LONDONER
Abfallbehälter - 9 L
Metall mit abnehmbarer Kunstleder-Ummantelung/ Waste Bin - 9 L
Metal with removable casing 225 270
GÄSTEZIMMER / GUESTROOM 207
190065

190061
190016
190015
190058 Tablett Tray 75 330 400 45 118 118
Kaffeekapsel behälter Coffee Capsule Box
Fernbedienungsständer Remote Control Holder 170 80 80 190004 Untersetzer Coaster 100 5
Kosmetiktuchspender Tissue Dispenser 145 130 130 190060 Tablett Tray 35 420 200 55 400 300 190001 Tablett Tray 70 252 137 190017 Kosmetiktuchspender Tissue Dispenser 190059 Minibar-Tablett Minibar Tray 30 350 350 190063 Tablett-Meeting Tray-Meeting 25 380 110
Tablett Tray 50 500 400 70 155 70 190002 Ablagebehälter Sachet Box 125 101 46 190013 Tischuhr Table Clock 190009 Utensilienbox Storage Tray 30 250 200 190064 Tischunterlage Desk Pad 5 380 380 190057 Tablett Tray 50 300 200 55 150 70 190003 Ablagebehälter Sachet Box 240 110 50 190014 TV-Mappe Remote Control Binder 190062 Utensilienbox Storage Tray 40 350 150 190006 Eiswürfelbehälter Ice Cube Container 140 185
190027
190030
190028
Info-Mappe
190066
Info-Mappe
190012
190018
Info-Wand-
190023
190025
190026
Abfallbehälter,
A4 Service Binder A4 320 246 30
halterung Service Wall Holder 320 24020-40
10 L Waste Bin,10 L 363 235 235
A4 Service Binder A4 320 246 40 7 130 170
Notizblockhalter Note Pad Holder
Abfallbehälter, 9 L Waste Bin, 9 L 225 270
Tischauflage Desk Pad 14 500 405 240 128 20 190029 Rechnungsmappe Bill Presenter 380 190019 Kleiderbürste Clothes Brush 380 190020 Schuhlöffel Shoe Horn 250 300 300 190067 Abfallbehälter, 2 x 6 L Waste Bin, 2 x 6 L
Info-Mappe A5 Service Binder A5 245 193 40 7 165 155 190011 Notizblockunterlage Note Pad
Zeitschriftenständer Magazine Holder 230 330 330 520694 Metalleinsatz, türkis, für Art. 190094 Waste Bin Separator Metal, turqoise fits Art. 190094 334 103 205 taupe THE LONDONER GÄSTEZIMMER / GUESTROOM 209
190091
190088
190071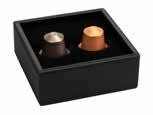 190083 Tablett Tray 75 330 400 45 118 118
Kaffeekapsel behälter Coffee Capsule Box 190077 Fernbedienungsständer Remote Control Holder 170 80 80
Untersetzer Coaster 100 5 190052 Kosmetiktuchspender Tissue Dispenser 145 130 130 190086 Tablett Tray 35 420 200 55 400 300 190068 Tablett Tray 70 252 137 190078 Kosmetiktuchspender Tissue Dispenser 190085 Minibar-Tablett Minibar Tray 30 350 350 190089 Tablett-Meeting Tray-Meeting 25 380 110 190087 Tablett Tray 50 500 400 70 155 70 190069 Ablagebehälter Sachet Box 125 101 46 190075 Tischuhr Table Clock 190072 Utensilienbox Storage Tray 30 250 200 190090 Tischunterlage Desk Pad 5 380 380 190084 Tablett Tray 50 300 200 55 150 70 190070 Ablagebehälter Sachet Box 240 110 50 190076 TV-Mappe Remote Control Binder
Utensilienbox Storage Tray 40 350 150 190051 Eiswürfelbehälter Ice Cube Container 140 185
190054
190081
190092
Info-Mappe
190079
190080
190094
190055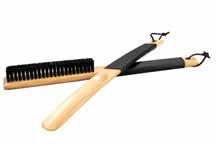 A4 Service Binder A4 320 246 30
Info-Wandhalterung Service Wall Holder 320 24020-40
Abfallbehälter, 10 L Waste Bin,10 L 363 235 235
Info-Mappe A4 Service Binder A4 320 246 40 7 130 170 190074 Notizblockhalter Note Pad Holder
Abfallbehälter, 9 L Waste Bin, 9 L 225 270 190053 Tischauflage Desk Pad 14 500 405 240 128 20 190082 Rechnungsmappe Bill Presenter 380 190048 Kleiderbürste Clothes Brush 380 190049 Schuhlöffel Shoe Horn 250 300 300 190093 Abfallbehälter, 2 x 6 L Waste Bin, 2 x 6 L
Info-Mappe A5 Service Binder A5 245 193 40 7 165 155 190073 Notizblockunterlage Note Pad
Zeitschriftenständer Magazine Holder 230 330 330 520694 Metalleinsatz, türkis, für Art. 190094 Waste Bin Separator Metal, turqoise fits Art. 190094 334 103 205 LONDONER NOIR schwarz/ black GÄSTEZIMMER / GUESTROOM 211
Leutkirchstraße 63, 77723 Gengenbach, Germany
Tel. +49 (0) 78 03-60 279-0
Fax +49 (0) 78 03-60 279-30
Internet: www.aliseo.de
E-Mail: info@aliseo.de
Aliseo GmbH / Design & Graphics by The Amigos
/ 2022