MIAMI
Photographs by Alessandro Sarno
Contemporary Visions from a Tropical Jungleland
Foreword by Alberto Ibargüen
MIAMI
Photographs by Alessandro Sarno
Contemporary Visions from a Tropical Jungleland
Foreword by Alberto Ibargüen
JUNGLELAND
Oscar Fuentes / The Biscayne Poet
Miami, Jungleland where trees adorn, like monuments risen from memories never to be forgotten. where mango trees shade our backyard Cafecito talks, where gifted kisses remind us of ones we never had.
Jungleland, where one will get lost if we don't know what to search for, where runaway hearts find their soulmates, where paths turn green and flood, where alligator men and women snap like turtles turned over in the sun.
Jungleland of my mind, where the hot boulevard street slides like a serpent in the middle of burning humid days searching for an oasis, searching for the beach.
FOREWORD
"Jungleland made me smile. It's a work of art by a photographer of unusual talent; a pleasure. I recognized my town and saw the jungle we came from and the ones we've layered on top. And then it struck me that it's as much a work of anthropology as photography."
Jungleland made me smile. It's a work of art by a photographer of unusual talent; a pleasure. I recognized my town and saw the jungle we came from and the ones we've layered on top. And then it struck me that it's as much a work of anthropology as photography. Depending on your lens, Miami is at the end of a very long peninsula, between an ocean and a slow-moving river, poking into a big sea. We manifest different versions of the Caribbean. We don't manufacture much. We trade a lot. We speak in various languages, often in the same paragraph, and most of us are from someplace else. But as you can see in Jungleland, we have a lot in common. Miami is about light and air, water and color. We share those every day. We are not the capital of anywhere but the place where the hemisphe res collide. We seem to deal easily with differences but have a history of social eruptions and struggle with inequalities of wealth and conditions.
Maybe it's all that sky that shelters so much diversity that ma kes us prisoners of hope who think this is, somehow, natural. We're a new town that's grown so fast that buildings built by world-class architects are walking distance from storefronts that maybe shouldn't have survived that hurricane a few de cades ago. We are concrete piled on top of primordial, subtro pical vegetation of beauty and complexity that boggles the simple mind of a day at the beach. And that's the thing: we've changed as much and as quickly as any city in America and all atop a jungle that evolves at a millennial pace. We live fast and slow (not just in old Fords and new Ferraris, as you'll see). Alessandro Sarno brings that story to life here—and it feels like a welcome home.
7
Alberto Ibargüen
President, John S. and James L. Knight Foundation
PREFACE
If I have learned anything in life it is that it can be fairly unpredictable. In fact, the making of this book began unawarely, all the time spent cruising around almost every corner of Miami on my Vespa, and later on, with my camera, would have be come such an invaluable visual treasure today. I only work on books about places I love, and I have loved Miami way before
ber being fascinated—and I still am—by the TV series Miami Vice. The water, the bridges, the causeways, the Ferraris, the architecture, the neon lights, the bodegas, the groves— I loved everything. To me, it was an exotic tropical jungleland. Today I feel exactly the same way. I see Miami as a city shared by both humans and wildlife, in an uncommon balance. I don't think there are many major cities with such a variety and abun dance of wild animals: iguanas, dolphins, peacocks, raccoons, opossum, all sorts of tropical birds, and even foxes in Brickell! The idea of a book about Miami sparked a couple of years ago while talking to a friend who lives in the city, Stefano Car niato. He is a successful business man with a passion for art and books. In fact, he is an avid art collector, mainly collecting the works of South American artists. Stefano loved the idea of a photographic book of Miami, but he went even further, and started a niche publishing company called Giusto Libri, which honors his mother's maiden name. My vision of Miami is, of course, very personal. The images you will see in this
ist places. On the contrary, you will encounter unassuming corners enlightened by a special light, or two homeless peo ple sleeping hugged up to each other on a park bench. It's a book about the authenticity of everyday life scattered around Miami's colorful neighborhoods. To encapsulate a city like Miami into the pages of a book is an impossible mission, a city which changes each minute; what you see in one moment is gone the moment after. That is why it is not my intention to restrain all of the complexity and diversity of this amazing city. My wish instead is to propel the viewers onto the streets, where life happens, and to experience and feel the city like they live there. The partnership with HistoryMiami Museum brings a collection of stories about Miamians and their lives, what they love, feel, and remember of living there. These sto ries will give you even deeper insight into Miami. I have also highlighted some aspects and stories that are particularly dear to me. You will read a sad story about the captive orca Lolita, about establishing Little Bahamas in the Grove, and by one who helped create the magnetic magic. You will also learn more about Coral City Camera—a live-streaming eye on the incredible underwater world in the city's urban midst. I hope as you turn the pages of this book, the tropical visions, poetry, and stories told here will transport you deeper and deeper into Miami's Jungleland
10
Alessandro Sarno
"I would have never guessed that all the time spent cruising around almost every corner of Miami on my Vespa, and later on, with my camera, would have become such an invaluable visual treasure today."
PUBLISHER'S NOTE
I am very proud of this project as it is the raw, real, and truly authentic version of Miami. There are pictures in this book that are deep in meaning that amplify the glamour and the struggle that is found in this city. Highlighting the stories of the men and women that have been in Miami before the real most iconic parts of this city's mosaic: their traditions, art, ways of life, and what has become of the massive exchan ge of cultures. One day my friend Alessandro Sarno offered to create a book about Miami. I decided this was the time to begin a publishing journey, starting with Miami—Contempo rary Visions from a Tropical Jungleland. Alessandro's lens is drawn to the people and places that shine light on the genu ine local experience. The book features the poetry of Oscar Fuentes AKA The Biscayne Poet, and Richard Blanco, the
the Miami Stories collection of the HistoryMiami Museum which bring to life a wide personal array of insights into the past, present, and future of this fascinating area. I have long collected the works of artists with exquisite talents and qua in the world and have paid their dues, but are not as acknowledged as they should be. In publishing this book of photo graphy by Alessandro Sarno, a new chapter begins in sharing (far and wide) more of the exceptional and lesser-known artistic creativity that deserves a spotlight. I hope this will be one of many more books to come—books showcasing the culture, beauty, history, and distinctive elements that make each city and place what it is. Please enjoy this full-spectrum love letter to the vibrant people and places of Miami.
11
Stefano Carniato Giusto Libri
"
In publishing this book of photography by Alessandro Sarno, a new chapter begins in sharing (far and wide) more of the exceptional and lesser-known artistic creativity that deserves a spotlight."
12 El Portal
Village
Miami Beach Above Right JUNGLE LIFE Listen to Miami Stories
Richard Blanco
"Miami feels like a surreal jungle of natural and cultural delights that has always been home to me. A city that doesn't sleep, yet I dream awake with all the possibilities of living my life in its full color and splendor."
MIAMI STORIES LIFE ON A RECORDER
The HistoryMiami Museum has always been one of my down town Miami favorites. I love the rich history of the city and the way its historic mosaic is told through the exhibitions. Every time I am in Miami, I like to pay a visit to see what's new, and I am never disappointed. A few years ago, I remember seeing a program at the museum, if I recall correctly, it was called "What Makes Miami, Miami?". There were hundreds of notes on which people wrote why they love Miami. I thought it was very interesting, but it's only recently that I came across the Miami Stories series. The Miami Stories oral history project
present, and future through writings, video submissions, and audio recordings. I was instantly fascinated. An idea sparked in my head: to accompany the photos in this book with real life stories. I want people to understand and to appreciate all sides of Miami, not just the beach extravaganzas and par ties. The Miami Stories project, established by the museum
of what it is like to live and work in Miami. When I approached the museum to share my idea, they were excited to partner With these links, you will be able to hear directly from Miami natives and visitors about their lives and what makes Miami unique. Listening to these videos and recordings puts you in touch with the city in a more intimate and meaningful way. I wish to thank the HistoryMiami Museum for making this happen. Your contribution will help readers more fully immer se themselves into this book—by looking, listening, and reading, Miami will magically come to life before you.
Alessandro Sarno
17
An oral history project collecting stories and first-person narratives about Miami's past, present, and future.
18
William Powell Bridge
SO MIAMI
COLORS OF LOVE
20 Miami Beach THE
Listen to Miami Stories
PATRICK'S DAY
21
St Patrick's Church, Miami Beach
ST
NOTHING CAN STOP NATURE
22
Coral Gables
23
Coral Gables
FAIRYTALE Listen to Miami Stories
PEACOCK
25 Coconut Grove MR.
28 Lincoln Road KILLING TIME Listen to Miami Stories
VANISHING STORES
30 Downtown
Listen to Miami Stories
LOVE LETTER TO MIAMI
"I love this city, love its entangled cultures, bright colors, addictive flavors, harmonious sounds, and more than anything: its people."
I've always been so proud when asked where I'm from. "Born and raised in South Florida", is always my answer (as is what anyone says that is actually from here). I love this city, monious sounds, and more than anything: its people. There are so many parts of Miami I know by feel, with eyes closed and ears open. I've walked, driven, cooked, and danced through this fair city and its streets my whole life and it never fails to surprise me. Something new and different catches my eye, nose and palate every time I decide to go a different route to essary and so … born and raised. So many things go through my
This isn't a story, it's an epic tale of a fascinating city—our senses with memories of every decade of my life here in South Florida. The depth and variety of places and people is astonishing. From the locals to billboards of the past to historic hotels and even cocktails, he has captured our city, our diversity, culture, and our wealth of nature, sea and sky. Some of these images remind me of things I'd long forgotten, and others challenge me to learn of their existence and importance. Although I've seen many stunning collections of photographs taken here, I don't recall a collection so broad and so deep and so full of compassion and humor.
32
Michelle Bernstein
CAFE VERSAILLES
35 Little Havana
Listen to Miami Stories
38 Ocean Drive, Miami Beach Above Right MR. MUSCLE Collins Avenue, Miami Beach STREET HEAT
40
41 Liberty City
NAOMI'S GARDEN
ORB AT THE BETSY
44
Listen to the Piano at the Betsy Miami Beach
Above
THE
HOTEL Betsy
Hotel, Miami Beach
Right DREAMING
THE (OLD) PALACE
Drive, Miami Beach
46 Ocean
AT
BEACH CLUB Right BUILDING DETAILS
48
Sunny Isles Biscayne Boulevard and Surfside
Above
SAHARA
50
Virginia Key
Above MARINE STADIUM Miami River Right BOAT HANGAR ARCHITECTURE
52
VANTAGE POINT
53 Coconut
Grove
Listen to Miami Stories
CORAL CITY MIAMI UNDERWATER
Kate Fleming Founder bridgeinitiative.org
Streaming live from an urban reef, Coral City Camera brings to light the amazing marine life just under the surface of Miami, and also serves as a research tool for monitoring the health and wellbeing of this abundant yet fragile ecosy stem. This project combining art and science was started by feet underwater along the shoreline at Port Miami. Launched with the idea of being able to help residents and visitors see and appreciate why it's important to protect the wonderful biodiversity that swims past their camera, it is also a valuable tool to track and research the transplanted coral nurseries and sea life that call this area home. Like a real world changing aquarium, the camera can reveal schools of bright colored
depending on weather conditions or human activity (cruise sweeps over the glass dome housing the camera every four hours to clear off sediment or algae that would otherwise build up and cover the housing mechanism. Getting to see
gatherings swimming to and fro amid a wide variety of living
biologist Colin Foord and musician J.D. McKay, leaders in innovative underwater media that blends science and art in a way that allows the full beauty of coral to resonate deeply in inspiring the next generation to make reef restoration a prio rity. Protecting Miami coral—and the world's coral—is the dri
ment and understand more about how the aquaculture and reef organisms that populate them are adapting to human
stand how these unusually resistent 'urban corals' are able to thrive living along the submerged edge of the highway connecting Miami to Miami Beach. By providing the public with remote access to Miami's aquatic life, Coral Morphologic generates environmental awareness and civic pride for the city's incredible marine biodiversity. To learn more about supporting this potentially ocean-saving, planet-saving work,
Coral City Camera website.
55
"Only few cities in the world are situated between biodiverse national treasures such as the Biscayne Bay National Park and the Everglades. There is so much at stake if we lose this tropical city and it is an honor to be a steward for this jungle that is my home."
Watch live Miami underwater
MIAMI'S LUSH
AT THE CONFLUENCE OF THE ATLANTIC OCEAN, GULF OF MEXICO, AND THE CARIBBEAN SEA
58
Adriana Savino-Miller, AIA Principal at Savino and Miller Design Studio
Left Pinecrest
Right Little River
three great bodies of water, the Atlantic Ocean, the Gulf of Mexico, and the Caribbean Sea—is essential in creating its culture. Ideally situated to take advantage of the prevailing southeasterly breezes, Miami is one of the few environments
across the Caribbean have taken root in Miami, making it one of the richest and most diverse plant regions in the world.
At the same time, Miami's distinct character and contrasting
harmonies stem from it being a crossroads for people from all over the world, where different languages, music, and ways of life converge into a rich tapestry of culture and eco logy. Miami's exuberant display of lush, vibrant greens, its
thunderclouds, and its diverse people, all serve as a palette and backdrop for Alessandro Sarno's deeply sensitive and beautiful photographs.
59
Right
THE
60 Downtown Belle Isle, Miami Beach Above
TANSCAPE
FROG
FLEA MARKET
Opa-Locka
62
63
64
65
THIS SUMMER BRINGS KNOTS
Oscar Fuentes / The Biscayne Poet
This summer slides and folds on my forehead, constantly. Motherly warmth that sighs and begs for a (sit down and rest). This summer brings knots and sadness and happiness mixed in the sunbeam, my companion in heat.
Where is the shade when I need her the most?
Where is the warm, nostalgic Biscayne Boulevard breeze?
Where is the hammock and the palm tree?
Where has the frozen mango gone to? This summer slides…
66
67
Hobie Island Listen to Miami Stories
LIGHTNESS
Hobie Island
69
HOLOCAUST MEMORIAL
Miami Beach has become a crossroads of people and cultures. The Holocaust Memorial is the second most visited site on Miami Beach and pleads for those who visit that all humanity must remember and be is the year that Hitler's assault on the Jews began and continued until MS St. Louis, sat off the coastline of Miami Beach for two weeks without
Listen to
Holocaust Memorial Songs
David Schaecter, Holocaust Survivor Founder, Holocaust Memorial Miami Beach
72
73
Coconut Grove
TROPICAL POOL
PELICAN HARBOR SEABIRD STATION
74
pelicanharbor.org
RESCUING MIAMI'S WILDLIFE SINCE 1980
The Pelican Harbor Seabird Station is Miami's premier native wildlife hospital. This world-class rescue, rehab, release, and education center helps literally thousands of injured, sick, or organization that began by treating one tangled brown pe reputation. A leader in brown pelican and shorebird care, the organization also treats and rehabilitates a wide variety of of bald eaglets were rescued after falling from their nest during a storm. Blue jays, terns, laughing gulls, herons, owls, hawks, mockingbirds, cormorants, passerines, turtles, mam mals, reptiles, and hurt opossums are all given experienced quality care and compassion at the station. On one occasion, the staff got a call about a migrating white pelican who had broken her wing while summering in Iowa. (Who knew; some pelican varieties migrate, some stay around tropical
ved a mild winter in Iowa, yet was too injured to travel long
next spring. Looking to help this isolated bird, her caretakers called the Pelican Harbor Seabird Station. They were able to (inspired by Marilyn Monroe), and even a boyfriend. She is now one of the cherished Animal Ambassadors helping with ongoing educational programs. Behind-the-scenes station tours are scheduled in advance and support the
Information on the station's special events and ways to support a capital campaign funding expanded habitat areas, a larger wildlife hospital, and nature center can be found at pelicanharbor.org.
75
76
77
Miami Shores
TIME TRAVEL
78 Watson Island Wynwood Above Right INDUSTRIAL SHAPES
80 The Standard, Miami Beach Above IT'S YOUR CALL North Miami Beach Right FAST NIGHTS
84
Wynwood
MICHAEL ADDIS AT WORK
MAGIC LIGHT
85 Design District
86 Above Right Downtown Wynwood and Downtown CITY WINDOWS
Right
88 Downtown Brickell Above
GOING TO COURT CITY CENTRE Listen to Miami Stories
91
VETERANS
93 Ocean Drive, Miami Beach
DAY CELEBRATIONS Listen to Miami Stories
GOLDEN EAGLE
Amidst the Brickell area in Miami's cityscape of modern sky scrapers sits an unassuming and artfully decorated woo
square foot property of amateur archaeologist / preserva tionist Ishmael Bermudez—more often known by his Native American name: Golden Eagle. His enthusiasm for excava tion started during the Cuban Missile Crisis when he was
help his family in case of an attack. Years later, a chance en
as well as what he believes to be an important part of Miami history, right in his own backyard.
Arrowheads, bones, various artifacts, even a gold nugget have been unearthed during his decades of excavations. Golden Eagle believes a shallow manmade square, cut into limestone and found next to his spring, may have been a ceremonial altar left from the Tequesta tribes that lived in Miami for thousands of years. He believed this even before a Native American village just a few miles from his home.
old formation thought to have been part of a Tequesta ceremonial site) was discovered during high-rise con struction, a mere six blocks from his home. More high-rise construction in this prime zip code are at odds with doing more research to authenticate what Golden Eagle has found.
Professional archaeologists are divided on some of the interpretations of Golden Eagle's site. Miami itself seems torn between the push-pull of large-scale real estate building and preserving important parts of its history. Golden Eagle has been approached by many developers over the years project values the historical aspects of his property as highly as he does. Golden Eagle continues to reject offers on his valuable real estate while raising awareness about honoring property are evidence of part of an ancient city that everyone can learn from in building communities that hold respect for the past in the present and future.
95
96 Little Haiti Above BOTANICA
97 Listen to Miami Stories
98
THE
Miami Beach AFTER
PARADE
100 Downtown OLYMPIA THEATER
Listen to Miami Stories
Listen to Jazz Music
MAGIC MIAMI BEACH FASHION AND DESIGN
Barbara Hulanicki
London was to Miami. Miami Beach, saved by Barbara Capitman, was a perfect example of small Art Deco hotels. I discovered a vintage shop with amazing deco furniture, objects, and clothes. England lacked Art Deco designs as it was the post world war period and nothing was produced or built.
Wood of The Rolling Stones asked me to come over and de-
of Cocaine Cowboys. Chris Blackwell arrived later and bought ten deco buildings and asked me to design them all. The Island Records was in the basement of the Marlin Hotel and that brought in all the famous rock stars. It became a music town,
Beach. In those days there were always interruptions, it is said that one of the points of the Bemuda Triangle ends on
103
MIAMI BEACH, THE AMERICAN RIVIERA
the Coconut Grove neighborhood and drove over the Street and saw the "American Riviera." Tony parked the car and viewed this ten-block stretch of Ocean Drive with its co lorful art deco buildings, exquisite wide beach and Lummus Park, and fell in love with this one-of-a-kind street. Tony called me from a public phone on Ocean Drive and asked me to get day and was equally wowed. Tony had a knack for seeing the best potential in a forgotten neighborhood. He saw the full possibilities of Miami Beach on the spot. Tony was a force of nature and incredibly intuitive in recognizing the value of underutilized real estate. He envisioned wider sidewalks, re stored hotels, and vibrant open-air cafes with international tourists strolling Ocean Drive and overlooking the ocean, all in an area that had become tired and forgotten in the pre
Empire Roller Dome in Brooklyn, my partner, Mark Soyka, and club in midtown Manhattan. Tony wanted to show me his vi sion for Soho and we drove to Greene Street between Spring and Prince Streets. He pointed to this building which was then a garbage truck garage and said, "I will open the greatest jazz supper club in New York right here." Soon after, the Greene Street Café was born, followed by the Soho Kitchen
historic preservationist's dream come true for Tony as this on the 'National Register'. At the time, these building were serving this amazing critical mass of buildings, but Tony was its champion, along with many others who recognized the importance of preserving these buildings. Tony Goldman was someone who loved excellent food, imaginative design, great music, and knew how to bring those elements together for
104
Marlo Courtney
Goldman Properties
an exceptional hospitality product and opened Lucky's at ster of publicity. He would follow production vehicles photo graphing the Art Deco buildings, mostly for European fashion
use our buildings in Miami Beach as backdrops, which would bring attention to our unique city. This was all before social media, prior to Art Basel in Miami Beach, which arrived in art and contemporary art. He was a collector, and had a plan neighborhood, he looked at all these one-story buildings in an area that only had one bar and no full service restaurants at the time. How was he going to make a statement that would infuse new energy into the Wynwood area? He would use our building facades as canvases for the local and interna tional street artists. The Wynwood Walls have since evolved
while uplifting creativity and a new global art form. It was part
of what we like to think that we do at Goldman Properties: we want to bring creative people with us, share our vision, and leave room for others to participate. Tony knew what he wanted, that's the genius, not to think you know it all. Smart developers know that you always leave room for others so that more creativity can grow. I was grateful to be involved in this incredible body of work, along with being Chairman of the Ocean Drive Association during the Art Deco District's tremendous growth period. Currently, I am retired and serve as an advisor for Goldman Properties. The next generation at Goldman Properties Global Arts is being helmed by Jessica Goldman Srebnick, who is continuing her father's legacy, and Scott Srebnick who is the CEO of Goldman Real Estate. The Goldman Family recently launched a private charitable entity —The Wynwood Walls Foundation—to help enhance creati vity, mentorship, and support projects and worthwhile causes of local organizations addressing needs of the community.
105
" Tony was visiting the Coconut Grove neighborhood and drove over the MacArthur Causeway, and saw the American Riviera."
VISIONS
106 Miami Beach NIGHT
SOME DAYS THE SEA
Richard Blanco
108
The sea is never the same twice. Today the waves open their lions-mouths hungry for the shore, and I feel the earth helpless. Some days their foamy edges are lace at my feet, the sea a sheet of green silk. Sometimes the shore brings souvenirs from a storm, I sift spoils of sea grass: find a broken finger of coral, a torn fan, examine a sponge's hollow throat, watch a man-of-war die a sapphire in the sand.
Some days there's nothing but sand quiet as snow, I walk, eyes on the wind sometimes laden with silver-tasting salt, sometimes still as the sun. Some days the sun is a dollop of honey and raining light on the sea glinting diamond dust, sometimes there are only clouds, clouds— sometimes solid as continents drifting across the sky, other times wispy, white roses that swirl into tigers, into cathedrals, into hands, and I remember some days
I'm still a boy on this beach, wanting to catch a seagull, cup a tiny silver fish, build a perfect sand castle. Some days I am a teenager blind to death even as I watch waves seep into nothingness. Most days I'm a man tired of being a man, sleeping in the care of dusk's slanted light, or a man scared of being a man, seeing some god in the moonlight streaming over the sea. Some days I imagine myself walking this shore with feet as worn as driftwood, old and afraid of my body. Someday, I suppose I'll return someplace like waves trickling through the sand, back to sea without any memory of being, but if I could choose eternity, it would be here:
aging with the moon, enduring in the space between every grain of sand, in the cusp of every wave and every seashell's hollow.
109
110
115
Hobie Island
Left
Above
OLD SCHOOL Deering Estate
THE BEACH TOWERS
Architect William Lane
blocks of beach that front the commercial part of Ocean Drive in South Beach. To celebrate Miami Beach as a festive play ground for all ages, the new towers referenced everything from transformer toys to ancient architecture to dune buggies. Each of them was imbued with a sort of American mythology using threads of high and low culture to weave their tales. The round stand often called the Jetson's Tower was a collaborative effort with painter Kenny Scharf and was a fusion of lighthouses, rocket ships, information kiosks, and the futuristic spoke a lot about diversity and inclusion both metaphorically and graphically. At that time Miami Beach had become a
melting pot of newly arriving Bahamians as well as the Cuban and Jewish communities that were already there. The Deco and Mid-century neighborhoods added a fantasy background to the unspoiled realness of a city that seemed almost separa
Beach commissioned us to design six new lifeguard tower prototypes that would pick up the vibe of the towers that had been designed twenty-three years earlier. The "new and im proved" designs were replicated six times in six different color schemes. The thirty-six new towers now stretch the entire Street. What had begun as a small intervention had turned into a novel infrastructure project that provides a base function while integrating other layers of meaning and memory.
118
Listen to Miami Stories
119
UP
120 Miami Beach BUILDING
Listen to Miami Stories
121
LIFE BY THE BAY
122
Biscayne Bay
123
124
THE WEDDING
Key Biscayne
125
126 Normandy Isle, Miami Beach INTERNATIONAL INN
IT'S A DOG LIFE Around Miami
129
130
LOLITA A HEARTBREAKING STORY
I love Miami. My earliest memories are of halcyon days growing up next door to Joe's Stone Crab Restaurant on beach. Miami is in my blood. I am tropical to my bones. I'm job, after being discharged from the Navy was at the Miami Seaquarium. I started out as a diver and later became a dol phin trainer. I trained Flipper for the popular television series, captivity east of the Mississippi River. Lolita was the second orca in captivity in Florida. Neither one of them had the tro pics in their blood like me. The opposite was true. They hated These cold water creatures did not ask to be in Miami. They were dragged here kicking and screaming. I walked away from
I returned many times afterwards, I still do, but only to stand outside the gates of Seaquarium to protest. Back in the day, I stood there protesting alone. I did that for many years. People thought I was mad—even the animal welfare industry laughed at me. Why? Because the "dolphin captivity issue" wasn't a "real issue" they said. That was then, this is now. The dolphin in subtropical Miami. I will continue protesting until the tanks there are no more orca shows in Miami. The orca abuse will never happen again in my hometown, at least for as long as the tourists stop buying tickets for dolphin and whale shows.
132
Ric O' Barry dolphinproject.com
133
"There is something profoundly obscene about especially in subtropical Miami. I will continue protesting until the tanks are empty. But I'm not alone anymore."
134
135
136 Above Right Virginia Key Miami Beach BEACH STAGE
138 Above Right Alfaro's, Little Havana La Trova, Little Havana CUBAN NIGHTS
140
BelowLeft HOUSE BY THE RIVERTHE BARNACLE
Little RiverCoconut Grove
142
144 Biscayne Bay STILTSVILLE
LITTLE BAHAMAS IN THE GROVE
The very early history of Miami includes little known sto ries of Bahamian, Haitian, and Caribbean immigrant pioneers who were the primary work force in what has become some of today's most luxuriously developed neighborhoods. would come in here and they settled in Coconut Grove, but they also settled in Lemon City. That kind of history is lost," says Dr Enid Pinkney—a preservation activist whose mother was born in The Bahamas. Dr Pinkney founded The Historic Hampton House Community Trust, Inc. and the Lemon City
that have led the way in remembering and recognizing con tributions by members of historically Black communities—
some who were here even before the city was incorporated. "Little Bahamas of Coconut Grove" to honor the culture and that have the potential to displace descendants of Bahamian settlers. This formal designation of boundaries within Little Bahamas of Coconut Grove (generally McDonald Street to the Armbrister Park to the west and Franklin Avenue to the south) is an important step in preserving iconic homes and acknowledging communities who powered the foundations of modern day Miami.
147
148
OFF BISCAYNE AND 27TH
Oscar Fuentes / The Biscayne Poet
The sun felt good on my arm hanging from the car door, as I drove. Through the rear-view mirror
I could see the string of motels moving, beautifying the boulevard.
I was heading south to 27th Street and Biscayne, to La Palapa.
And all I could think of was handmade flour tortillas, refried mashed beans, Honduran sour cream, a bar of cheese, and a warm pupusa on the side.
I walked in the restaurant and all the waitresses turned to look.
I waved hello to Karen, Carla, Maria and spotted an empty table.
Karen came over.
"Hi Oscar, the usual ?"
I nodded yes. She went to tell the cook.
Apparently, the sweet lady-cook had started cooking my usual rancher's breakfast the minute she saw me walk in through the door, and my food was ready. Karen walked it over to me and said,
"Here you go, I'll get your black coffee "
Heaven was a place off Biscayne called, La Palapa. There was no room or time for sadness.
It was time to eat and remember my grandmother and her cooking. No time for romantic love. No time for disillusions.
I took a bite out of the warm creamy pupusa, the cheese dripping from the corner of my mouth. Carla walked by saying, "Buen provecho Oscar..."
I looked at her and nodded thank you, smiling with my mouth full.
151
152
Little Haiti
Above Biscayne Boulevard
Right AT
THE BUS
STOP MOTELS STRIP
Listen
to Miami Stories
TROPICAL MODERNISM
Mark A. Ingraham
154
an example of tropical modernism. An important style that and a goal to connect the home with its natural surroundings. The design effectively blurs the lines between the outdoors and indoors with traditional walls being substituted with more
wildlife is always on display and the unique wing-shaped roof gives the appearance of a beautiful native Florida egret about
homeowners, Mark and Katherine Ingraham's eye on a chance drive-by some years ago.Shorecrest
155
INGRAHAM RESIDENCE
Downtown
Left Downtown
Below MAN AT WORK RESERVED PARKING
158 Downtown CITY VIEWS
159
HOMELESSNESS IN MIAMI
Alessandro Sarno
The experience of homelessness is not a street tradition, but there are many skills, practices, and bodies of knowledge that are shared and used within the homeless community. These shared practices are most often centered around survival and meeting basic human needs. In many ways, people experiencing homelessness rely on creativity to sur vive by using wit and humor to get the attention of passersby,
crafting items to sell for money, and constructing the spaces in which they sleep. There are many causes and faces of homelessness, and some of these faces are those of peers and co-workers. There are thousands of homeless Miamians struggling to live their lives and create a space for themselves in the public environment we all share.
"I remember looking down the floor to ceiling windows from my apartment on Biscayne Boulevard and seeing the homeless camps and thinking how thin the line is between a "normal" life and a life on the streets. That's why I always look at those struggling with respect and compassion."
Listen to Miami Stories
EDWINA COMPETING AT LONGINES CUP
162 Miami Beach
RIDERS ON THE BEACH
Edwina Tops-Alexander Showjumping Athlete
I go back there I get an incredible and unique experience. With the sound of the ocean and being in such an iconic location, competing against the best riders in the world certainly gives me a lot of memorable moments. After winning two times in
Listen to Miami Stories
166
EXERCISING
South Pointe Park
GIANNI VERSACE'S MEMORIES
Tara Solomon Principal at Tara Ink
Gianni Versace's love affair with South Beach—an ebullient,
indelible impression on Miamians, especially those fortunate enough to have crossed paths with the genteel fashion deity. Soft-spoken, polite, and obsessively curious, Gianni relished living life as a local when he was in residence at Casa Casuarina, his palatial Ocean Drive manse. Frequently in the
company of actor Sly Stallone, who also had a home in Miami, Gianni could always be spotted at the newest restaurant or nightclub. I remember seeing Gianni out one night, his ge gym-honed biceps.
168
Sensual, over-the-top style was second nature to Gianni, who brought megawatt glamour to South Beach via a constant parade of global superstars. The new breed of Supermodels, whom he was almost singlehandedly responsible for crea ting—Naomi, Christy, Linda, Kate, and Helena, among them— posed for Versace ad campaigns, photographed by Richard Avedon and other leading lensmen of the day. Brimming with vibrant color and plenty of sex appeal, these iconic images were published in a glossy book by Gianni and sister Donatella
South Beach Stories. That same year, Gianni unveiled his iconic Spring/Summer "Miami Collection," with colorful, glorious prints splashed with palm trees, vintage Cadillacs, Art Deco buildings, bathing beauties, and fanciful Neptunian imagery. Among the collection's instant-hit pie ces were Gianni's trademark billowy silk shirts, lightweight
embroidered sweaters that spelled out M-I-A-M-I, whimsical men's ties, and plunging maillots for sunning or disco-ing. My favorite, though, were the oversized silk scarves whose maximalist designs boasted giant seashells, stylized Miami scenery and fantasy tropicana worthy of framing. Two decades later I started collecting my own prized trove of scarves from Gianni's Miami Collection, now up to three mesmerizingly beautiful stunners. Too special to be actually worn or, heaven forbid, knotted onto a purse strap, these treasures stay loosely folded in a special cabinet in my closet, getting taken out every few months to be admired before being gently replaced. Indulgences I don't even try to justify, these lush with memories of Gianni and his brilliant genius, and a magical time in South Beach that existed so long ago.
169
173
Botanical Garden, Miami Beach
Left THROUGH THE LEAVES Little Haiti
Above THE POOL BEHIND THE PALMS
174
MOTEL
Biscayne Boulevard
NIGHTLIFE
LA TROPICAL MANNY PORTUONDO'S CUBAN DREAM
176
A proud and passionate heritage of beer brewing that was lost thanks to the vision of Manny Portuondo—the great great lands on the outskirts of Havana to the Blanco Herrera family, who then founded Cuba's largest and most popular brewery: Cervecería La Tropical. His family left with nothing when they worked as a maid in Miami Beach hotels during the early ye in the failed Bay of Pigs invasion. Assimilating into American culture, Manny graduated from school and spent many years
tional corporations like Anheuser-Busch and Burger King. In the back of his mind, questions about his Cuban roots and the family stories of his great great grandfather's lands near the Cervecería La Tropical. After painstakingly slow pre-internet
library, plus deeper conversations with family (Blanco Herre ra and Kohly families), friends, and his network of "abuelas" holder and then go out on a limb securing the rights at a time when specialty brand brewing was rare in America. Happily finding the company's last brew master, who confirmed La Tropical's original recipes, was another important step in
Cervecería La Tropical a reality. Today, the Kohly and Blanco Herrera families unite again in this two decade long quest with a gorgeous new home in Miami (Wynwood neighborhood) where craft beer lovers gather to enjoy a beautiful tap room, full Latin-inspired restaurant, botanical gardens, live enter tainment, and a state of the art on-site brewery that gives new joint venture with Heineken, Cuba's oldest brewery is now one of Miami's youngest, vibrantly honoring and celebrating all the Cuban roots deeply entwined in Miami's history.
177
181 Miami River SE COMPRA CAMARON Listen to Miami Stories
182 Above Right Opa-Locka Allapattah SAINTS AND GUNS
184 Little Havana ENJOYING
A CIGAR
185
Brownsville
ENID AND HER KEEPSAKE DOLL
186
Arsht Center, Downtown
Downtown Overtown
Above
Right BRIDGE TO CULTURE
MIAMI TOWER RUINS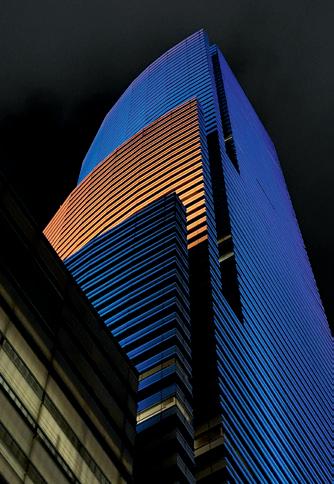 187
PORTRAITS
190 Around Miami
191 Coconut Grove Following page HAMILTON
CLEANING HIS WIFE'S GRAVE
194
195 Listen to Miami Stories
196 Around Miami MIAMI STORIES
197
OVERTOWN
Overtown was known as colored town in Miami during the days of segregation. The area was self-sustaining with grocery stores, dressmakers, tailors, restaurants, pool halls, medical doctors, dentist, beauticians, barbers, places of worship, ni markets, chicken houses, and hotels. It was considered to be
the historic center of the black community in South Florida. Street on the South, the Miami River, Dolphin Expressway West and Florida East Coast Railway to the East.
Dr. Enid Curtis Pinkney
The area experienced devastating economic decline in brought to Overtown. Eminent domain was declared and property owners were bought out, forcing them to move.
town. Developers have bought much of the properties in Overtown and are dramatically changing the culture of this historic part of the city. Instead of the single family homes or duplexes that one was accustomed to seeing, the area is now being populated with high rises which helps developers make more money from their investment. Just recently the Miami City Commission voted to move the homeless from Overtown to Virginia Key Beach, once known as the
the Civil Rights Task Force in response to plans of private development of Virginia Key Beach. The Task Force la ter became the Virginia Key Park Trust. Its purpose was to prevent the beach from being developed with hotels, and residencies. The citizens wanted the formerly colored beach to remain a beach. Overtown appears always under attack. Who can save it for the people?
199
Listen
to Miami
Stories
COCONUTS COLLECTOR
200 Liberty City
201
Left Above MORE THAN A GAME THE ART OF ROLLING CIGARS
203
Domino Park, Little Havana Little Havana
Listen to Miami Stories
GOERS
Miami Beach BEACH
SHAKE-A-LEG MIAMI LAUNCHING BOATS AND DREAMS
"We believe the ocean has healing qualities and we are proud to provide access to people with and without disabilities, children, veterans, and families."
Harry Horgan CEO and Founder Shake-A-Leg Miami
Shake-A-Leg Miami is an amazing organization that brings people together with sailing, kayaking, and water sports acti vities which empower, inspire, and encourage children and adults with physical, developmental, and economic challen ges. For almost three decades, Harry Horgan and his team (in partnership with the City of Miami) have built an inclusive community where people with disabilities, their families, veterans, volunteers, and mentors can all come together to mories out on the water. A wide variety of innovative and adaptive marine-centered activities, including learn-to-sail
Impossible Dream catamaran, mangrove and shoreline clean ups, water safety education, and leadership/team-building
joys all happen along the wonderful and watery organic classroom that is Biscayne Bay. One of the largest water sports facilities for the disabled, Shake-A-Leg inspires people everywhere to open their hearts to a wider world of human talents and potential through experience with the sea. In the words of the organization's President and co-founder, Harry Horgan: "Shake A Leg Miami is a place where people come together and launch boats and dreams. We believe the ocean has healing qualities and we are proud to provide access to people with and without disabilities, children, veterans, and attend summer camp, do environmental restoration, have family fun, and more. All Aboard!!"
207
208
209 Miami
River
Biscayne Bay
Left Above
NIGHT BY
THE
WATER
210
NIGHTS
FOR FUN
211 Around Miami
ARE MADE
Listen to Miami Stories
212
Biscayne Boulevard MOCA Museum, North Miami Beach
Above Right
THE
MOST FAMOUS BUTT RAINY NIGHT AT THE MUSEUM
From the beginning of time, men have been drawn to the sea. The challenge to race with the wind and to learn its capricious
a small group of yachtsmen organized what would become the Miami Yacht Club. It would rise to international prominen ce just a few years later when the Mayor of Miami joined for ces with Commodore Sir Roland Symonette of the Royal Yacht Club of Nassau to establish the Miami to Nassau ocean race,
Mark Ingraham, Esq., who learned to sail at the Club at age seven says, "the Club is a Miami institution, most anyone who has lived here has either learned to sail at MYC or known someone who has. There is a calming effect when you walk
through the breezeway entrance, with the warm salt air, the is a respite and an oasis from what otherwise is a very fast pa ced growing city bursting at the seams. We are dedicated to protecting the property and preserving its traditions for the enjoyment of generations to come." The quaint clubhouse
an old Florida relic with nearly a one hundred year history, tucked a stone's throw away from downtown Miami. Miami Yacht Club is a survivor with a distinguished past, defying the odds of mass development and making boating on beautiful Biscayne Bay accessible to the community at large.
214
MIAMI YACHT CLUB
Mark A. Ingraham Commodore Miami Yacht Club
"There is a calming effect when you walk through the breezeway entrance, with the warm salt air, the light on the water, it takes hold of you, it's transfixing."
216
217
Downtown
DOWNTOWN SLICES
218 Above Right Hialeah Wynwood LIFE IN RED
219
SITTING ON MY MOTHER'S PORCH IN WESTCHESTER, FL
In the afternoon I see myself at night through the hibiscus chasing fireflies with my dead father who traps them in glass jars—nightlights for my room. It's always summer in the front yard: my brother and I slicing watermelons with grandfather's machete, our shirts stained pink, mouths sticky with sugar washed off as we play with the hose.
The gardenia my mother planted twenty years ago blooms for the first time again, while father still mows the lawn, the grass clippings green glitter stuck to the sweat on his hairy chest, his skin the scent of yellow, of the sun ripening heart-shaped mangos my grandmother turns into marmalade to fatten me up.
220
Richard Blanco
Listen to Richard Blanco
Everything I am is here still, sitting with my grandfather on lawn chairs watching plum sunsets and the clouds of his tabaco vanishing into the wind, into the chirp of crickets echoing back from stars that haven't moved since I first saw them, and the moon not yet
replaced by the glow of the city's lights, and the banyan tree across the street as if never cut down, its shadow still a cloud on the yard, dropping roots as thick as my legs from its branches, through the air, deep into the earth here, for the rest of my life.
221
222
Pelican Harbor
PAINTED SUNSET
223 Indian Creek, Miami Beach REAL SUNSET
224 Miami Beach Above SUNSHINE FASHIONS Gran Logia de Cuba, Little Havana Right EGYPTIAN MEMORIES
DECO DETAILS
Downtown
ONE NIGHT IN MIAMI THE HISTORY OF THE HAMPTON HOUSE
—and a tribute to Historic Hampton House Community Trust Founder , Dr. Enid Curtis Pinkney historichamptonhouse.org
Listen to Dr. Pinkney
The Hampton House, a formerly elegant Green Book Motel during the segregation era, was saved from demolition and restored as a museum and cultural center thanks to dedica ted historic preservation efforts led by Dr. Enid Curtis Pinkney. gned with strict segregation laws in place. When Muhammad at any hotels in Miami Beach. Instead, he stayed and had his Regina King-directed One Night in Miami the story). It was also the motel of choice for Dr. Martin Luther King Jr., where he wrote drafts of his "I Have a Dream" speech. During the days of segregation if you went to the Hampton House you might see Jackie Robinson, Sammy Davis Jr., Sara Vaughn, Sam Cooke, Ella Fitzgerald, Malcolm X, Jim Brown and a slew of celebrities. Beyond being the place to see and be seen, the Hampton House (owned by a white Jewish cou ple, Harry and Florence Markowitz) was also a bridge where people of all races and heritages could gather during segre
gation. It was where the Congress of Racial Equality had its regular meetings to plan strategies to desegregate Miami. It was where sit-ins were planned for Miami's downtown lun ch counters such as Grants, Woolworth and other stores. After segregation, the site fell into disuse and disrepair and was saved from being demolished by a group of citizens who
se. After many years of impassioned and committed efforts by Dr. Enid Pinkney, with the help of Luis Penelas, Miami-Dade Mayor Alex Penelas, Commissioner Barbara Carey Schuler, architect Richard J. Heisenbottle, Commissioner Audrey M. Edmonson, Kathy Hersh, and the African American Com mittee of Dade Heritage Trust, this iconic property received its historic designation and a six million dollar restoration. This valuable piece of Miami's black history is the only segre gation-era hotel still standing. Today, thanks to the hard work of Dr. Pinkney and the vision of the board, Hampton House functions as a museum and cultural events center—once again a relevant resource and point of pride—in a place whe re legends of their time fought for freedom and dignity.
231
232 Above Right Little Havana Miami Beach FUN AND FUN
233
EL FLORIDA ROOM
Richard Blanco
236
Not a study or a den, but El Florida as my mother called it, a pretty name for the room with the prettiest view of the lipstick-red hibiscus puckered up against the windows, the tepid breeze laden with the brown-sugar scent of loquats drifting in from the yard.
Not a sunroom, but where the sun both rose and set, all day the shadows of banana trees fan-dancing across the floor, and if it rained, it rained the loudest, like marbles plunking across the roof under constant threat of coconuts ready to fall from the sky.
Not a sitting room, but El Florida, where I sat alone for hours with butterflies frozen on the polyester curtains and faces of Lladró figurines: sad angels, clowns, and princesses with eyes glazed blue and gray, gazing from behind the glass doors of the wall cabinet.
Not a TV room, but where I watched Creature Feature as a boy, clinging to my brother, safe from vampires in the same sofa where I fell in love with Clint Eastwood and my Abuelo watching westerns, or pitying women crying in telenovelas with my Abuela.
Not a family room, but the room where my father twirled his hair while listening to eight-tracks of Elvis, read Nietzsche and Kant a few months before he died, where my mother learned to dance alone as she swept, and I learned salsa pressed against my Tía Julia's enormous hips.
At the edge of the city, in the company of crickets, beside the empty clothesline, telephone wires, and the moon, tonight
my life sits with me like an old friend not in the living room, but in the light of El Florida, as quiet and necessary as any star shining above it.
237
ABOUT THE AUTHOR
The author Alessandro Sarno is a photographer born and raised in Italy. Twelve years
The Bahamas, and it was a trip that changed his life. Mesmerized by the incredible blue waters, he was compelled started out as a short vacation transformed into a deep love for both photography and for The Bahamas, where he still feels most inspired to capture everyday moments of life. Sarno has published six coffee table books portraying life in the islands: Cat Island—Diamonds and Rust, Exumas— The Kingdom of Blue, Eleuthera—The Garden of Freedom, Junkanoo–The Spirit of a People, Catch Da Cat, and Blue and Beyond. Sarno's work has been featured in many group
exhibit of Sarno's Bahamian portraits is on at The Betsy Hotel in Miami Beach. Sarno's photography focuses on the details and crossroads of daily life: community gatherings, worship services, wildlife, vistas of solitude, rhythms of connection, a forgotten corner, an unexpected treasure, small details
illuminating humanity's vastness. His personal notes and make for a more memorable and deeper visitor experience (beyond the usual routes) are found in his unique curated photographic books: The Exuma Cays Land & Sea Park and in Eleuthera, White Bull on the Highway. His passion for travel and being in the moment opens Sarno up to fully experience the places and people he meets along the way. "I believe that once a scene or portrait is captured and framed into a photograph, it is elevated to a higher dimension, to a limbo between reality and imagination. It becomes visual poetry, where words are replaced by shapes, spaces, colors, lines, light, and shadows." Enjoying the distinctive energy of each new person or landscape he encounters, Sarno considers photography his ongoing travel companion. His artistic name, "The Lonesome Photographer" draws inspiration from the classic road-less-traveled book, Lonesome Traveler, by novelist and poet Jack Kerouac.
For information on exhibitions, book signings and print purchases please visit thelonesomephotographer.com
238
Visit miamijungleland.com
I wish to warmly thank for their precious contribution and support to this publication:
Enid Pinkney, Stefano Carniato, Alberto Ibargüen, Lesley Goldwasser and Jonathan Plutzik, Martine Head, Richard Blanco, Oscar Fuentes, Marlo Courtney, Mark Ingraham, Billy Corben, Carlos Betancourt, Ric O' Barry, Michelle Bernstein, Edwina Tops-Alexander, Michele Oka Doner, HistoryMiami Museum, Manny Portuondo, Tara Solomon, Adriana and Barry Miller, William Lane, Barbara Hulanicki, Kate Fleming.
A very special thanks goes to David Schaecter for sharing his memories as a holocaust survivor and founder of the Holocaust Memorial Miami Beach.
Publisher Giusto Libri giustolibri.com
Book Design
Art Direction: Alessandro Sarno Graphic Design: Alberto Cancian Copy Editor: Paula Boyd Farrington Photography thelonesomephotographer.com
Cover Image Mixed media painting Poems
Printed
This book respects the environment, the paper used was produced using wood from forests managed to strict environmental standards. All rights reserved. No part of this publication may be reproduced stored in a retrieval system or transmitted in any form or by any means without written permission from the publisher.
Michele Oka Doner
"THERE IS A HEATED ENGINE THAT ROARS AT ABOUT FOUR MILES AN HOUR. TWO THOUSAND TIMES THE SIZE OF THE GREAT MISSISSIPPI, A MULTITUDE OF PELAGIC TREASURES. THIS CONTAINS PRIMAL ESSENCE. LIKE A FRAGRANCE, IT PERFUMES OUR LIVES."
PAST MIAMI BEACH
THOUSAND FEET DEEP AND A THOUSAND MISSISSIPPI, THE GULF STREAM IS HOME TO THIS SUBMERGED, AQUATIC WORLD FRAGRANCE,
ROARS
MIAMI HAS ALWAYS BEEN A TALE OF (MORE THAN) TWO CITIES: HAVES AND HAVE NOTS, NATIVES AND IMMIGRANTS, PAST AND FUTURE, PARADISE AND SWAMP. THAT DICHOTOMY, TRIBALISM, AND ALLURE ARE CAPTURED VIVIDLY, VIBRANTLY AND, OCCASIONALLY, TRAGICALLY BY ALESSANDRO SARNO'S PENETRATING EYE. WELCOME TO JUNGLELAND."
"
Billy Corben Filmmaker (Cocaine Cowboys, The U, Screwball)