S W ITZERL A N D
GRADUATION
Celebrating the Class of 2022
It was a delight to witness the return to a proper graduation for the Class of 2022, who received their graduation diplomas in person and in front of a packed audience of family and friends.
Pictured: Graduation Speaker Michel Gill (Belvedere, 1978), School Director Nicola Sparrow and graduating student Aliya (Clairmont, 2022).
A special time and place
I am delighted to introduce the 2022 edition of our Annual Review. It has been an incredible year – and I hope that, as you read through these pages, we are able to give you a taste of how our students, staff, donors and Board members have gone above and beyond across almost every aspect of Aiglon life. This year, alongside our focus on the achievements of our students, we have set out key financial information: who owns Aiglon, how our school is governed and how our finances are managed. I hope you will find, as I have, much to inspire and delight.
Nicola Sparrow School Director
AIGLON ANNUAL REVIEW 2022 1 WELCOME
Human touch
Aiglon engenders a culture of compassion and opportunity – with students at the heart of everything, says Director Mrs Nicola Sparrow.
One of Mrs Nicola Sparrow's superpowers is her inside knowledge of each and every student. And her secret weapon? Tea. "And I must admit, I do love tea," she says. "But going and making a cup of tea, chatting in the kitchen, stopping and saying hello to everyone you meet – that's the perfect way to have an open conversation."
School Director, Mrs Sparrow, has always relished the human side of teaching, ever since gaining her undergraduate degree in History and Politics at Brunel University, London, and her teaching qualification at Worcester College, Oxford. She taught for three years at a British state school, then for a year at an international school on the Turks and Caicos Islands, before accepting a position at Harrow School in Bangkok.
In 2012, she came to Aiglon as Deputy Head and Director of Learning – and became Head in May 2019. "It's been a great journey," she says. "When I was looking for my next job, my priority was to be in a top school and, importantly, the sort of place I'd be happy to send my own children."
Today, after an eventful few years, Mrs Sparrow is keen to put the pandemic behind her and focus on the future. Exam results – now consistently excellent – are important, but Aiglon's founding vision is about far more than that, she says. "Our approach is about a culture of compassion and seized opportunities, of relationships between staff and students, and students being at the absolute centre of things."
Aiglon has set the pace, she points out: it's now accepted that those soft skills and non-tangible attributes – communication, confidence, diversity of thought and experience – are hugely important in every sphere of life. "And at Aiglon, they are not just add-ons. They are what we live, every day, in our interactions with each other, when we live together, work together and eat together."
But she also wants to ensure that Aiglon's culture continues to thrive, joyously returning to beloved traditions while making new ones: Expeditions, Meditations and Cultural Learning Experiences (formerly Cultural Long Expeditions) are all back – "They're in our DNA," says Mrs Sparrow – while the Discovery programme is taking students everywhere from space camp at NASA to scuba-diving in Thailand. One big focus for the future will be bringing parents back into the school community, too. "We're a family school, and that means the whole family. We love it when parents are involved."
And mind, body and spirit will remain at the heart of everything as the school forges its post-pandemic path. "Aiglon is always changing," says Mrs Sparrow. "But the core of who we are stays the same."
2 AIGLON ANNUAL REVIEW 2022 FROM THE DIRECTOR
Chatting in the kitchen and saying hello to everyone you meet – that's the perfect way to have an open conversation
Treading the boards
With a 30-strong cast and crew, outstanding set and lighting, and a rapturous audience in person and online, this year's production of Grease was a huge success. Students mount multiple productions each year in the junior and senior school. A larger stage beckons for Aiglon's thespians: we break ground on the new Assembly and Dining building in 2023.
GREASE LIGHTNING!
In good health
As stewards of Aiglon's financial resources, the school's financial team have one focus
– a strong and sustainable future.
s a community-owned school, Aiglon is unique among its peers. But being a not-for-profit does not mean that we do not generate profit – it just means that we have a responsibility to reinvest our operational surplus into the school, for the benefit of our students today and to ensure a strong future.
And we all feel a great sense of responsibility to carry forward the vision of our founder, John Corlette. His desire to protect the school from ever being "owned" led to the creation of the Aiglon College Association. This Association has been made up of an ever-changing group of alumni, parents and friend volunteers since its founding in 1975, and its purpose is to ensure that the school is being governed properly and that the funds are being used for the right purposes.
As stewards of the school, our focus is on securing a strong and sustainable future.
AUDITED CONSOLIDATED FINANCIAL STATEMENTS (CHF)
Consolidated Balance Sheet of Aiglon College as of 31.08.2021
AND CAPITAL
Statement of Operations of Aiglon College
of 31.08.2021
4 AIGLON ANNUAL REVIEW 2022 FINANCES
ASSETS ■ CURRENT ASSETS ■ NON-CURRENT ASSETS TOTAL ASSETS 49 134 319.51 45 501 542.16 94 635 861.67 PERSONNEL EXPENSES OPERATING EXPENSES DEPRECIATION OPERATING EXPENSES 22 213 288.53 13 590 086.09 2 043 263.95 37 846 638.57 OPERATING RESULT 4 872 774.41 LIABILITIES
■ CURRENT LIABILITIES ■ NON-CURRENT LIABILITIES TOTAL ORGANISATIONAL CAPITAL 58 247 554.56 36 388 307.11 94 635 861.67 Consolidated
as
■ REVENUE ■ DONATIONS RECEIVED OPERATING INCOME 41 477 685.26 1 241 727.72 42 719 412.98 A
FIRST EAGLE AWARD
Alumni Eagle Scholar
We were happy to welcome our very first Alumni Eagle Scholar at Aiglon this autumn. From Bosnia and Herzegovina, Kamran is a national team ski racer and passionate about science. With the fresh experiences and opportunities open to him at Aiglon and beyond, the sky is now the limit. A total of 68 alumni and alumni parents generously gave to this great initiative. We are so thankful.
Robert Liu (Alpina, 1968)
Julian Izant (Alpina, 1972)
Egon Vorfeld (Delaware, 1985)
Louis Snyder (Delaware / Belvedere, 1969)
Sandro Corsini (Delaware, 1975)
Lloyd Gordon (Alpina, 1982)
Hamid Moghadam (Alpina, 1973)
Tony Jashanmal (Alpina, 1965) Santiago Coppoletta (Delaware, 2019)
Denny Lane (Clairmont, 1957)
Erik Friedl (Alpina, 1969)
Edward and Maya Manley (Alumni Parents)
Igor Blatnik (Alpina, 1987)
Aura Reinhardt (Clairmont, 1972)
John Pohl (Delaware, 1974)
Rob Donnell (Clairmont, 1969)
Ioana Vasilescu (Clairmont, 2020)
Nikolay Demishin (Alpina, 2021)
Philippe Bondat (1983)
Elena Shabdurasulova (Alumni Parent)
Simon Kidston (Alpina, 1985)
Ken Anderson (Belvedere, 1992)
Eric Anderson (Belvedere, 1975)
Robert Becsenescu (Belvedere, 2014)
Joosung Lee (Belvedere, 1997)
Elisabeth van de Grampel (Clairmont, 1980)
Betty Bonnier Erhag (Exeter, 1980)
Annabel Richmond (Alumni Parent)
Raoul Lorenz (Alpina, 1992)
Julie and Benjamin Wurts (Alumni and Current Parents)
Eric Gibson (Alpina, 1972)
Marcia Izant (Clairmont, 1971)
Jan Hammer (Alpina, 1995)
Leelaram Elangovan (Belvedere, 2018)
David Rebak (Clairmont, 1965)
Andrejka Bernatova (Clairmont, 2001)
Karel Fisher (Alpina, 1965)
Michaela Seeger (Clairmont, 1980)
Jenny Mulholland (Alumni Parent)
Marinda Lobo (Clairmont, 1978)
Karen Lezny (Exeter, 1981)
Alex Lee (Belvedere, 1979)
Todd Benoliel (Alpina, 1984)
Alexander Demishin (Alpina, 2016)
Ramsay Nafa (Alpina, 1992)
Timothy C. Davidson (1972)
David Cornwallis (Alpina, 1971)
Christopher Herrod (Alpina, 1987)
Fatima Afroze (Exeter, 2018)
Harold Summers (Alpina, 1966)
Charles Caselton (Delaware, 1979)
Carin Beumer (Alumni Parent)
Greg Darrah (Belvedere, 1987)
David Fudge (Alpina, 1974)
Graziella Oritz (Exeter, 1991)
Tracey Balch (Alumni Parent)
Bart Dura (Belvedere, 1984)
Charley Zeches (Clairmont, 1988)
We would also like to thank our 10 anonymous donors.
Fully invested
Aiglon's not-for-profit status ensures that everyone, from the Board to the football coach, has one priority: student experience.
When Susan and Chuck Willis were considering Aiglon for their daughter Fletcher (Clairmont, Year 11), it was Aiglon's founding vision that grabbed their attention. "It was exactly what we wanted to move our family towards: a whole education of mind, body and spirit," says Susan. "But we wanted to understand, during the application process, that those principles were alive and protected. The not-for-profit status gave me that reassurance."
So, what does it mean to be a truly independent, not-for-profit school in the 21st century? For Mrs Patricia Bremner Gadotti, Aiglon's COO/ CFO, it means stewardship. "We have a moral accountability to ensure we are good stewards of those resources," she says. "We must allocate them wisely and do that in a way that safeguards the school's future and our founder's vision. Being a not-for-profit doesn't mean that we make no profit. It just means that the profit we generate goes back into the school itself, rather than to shareholders or an owner."
Today, Aiglon is a highly professional organisation employing 240 people, with a turnover approaching 50 million Swiss francs. It is audited by PricewaterhouseCoopers, has a longstanding relationship with its bank, and works with external experts to ensure all processes are first rate.
This financial efficiency enables the school to direct an even greater share of resources into the student experience. The school is investing heavily in classroom design, with a whole new suite of English classrooms just finished and science labs undergoing a multi-phase refurbishment. "And over the next few years, we hope to regenerate and improve every learning environment in the school," says Mr Tomas Duckling, Deputy Head and Director of Learning.
Mr Duckling says that the school's not-for-profit status comes up frequently when he interviews candidates for teaching roles. "Being a notfor-profit is important on a fundamental level for the ethos and attitude of the school. We are not attached to any wider institutions, but we are world-renowned. That says something about the nature of the school, and the high quality of staff we attract. And that analysis extends into why being not-for-profit is beneficial to the classroom and curriculum development. It gives teaching staff the freedom to make bold decisions based entirely around what is best for the school and its students."
"I feel that Aiglon's ethos is imprinted on everyone who passes through the school," says Susan Willis. "And the non-profit status ensures that the school's principles will be given in fullness to every student. I believe everybody – faculty, school leadership, the Board – feels the responsibility of this gift, and works hard to keep it intact for the future."
6 AIGLON ANNUAL REVIEW 2022 NOT-FOR-PROFIT
I feel that Aiglon's ethos is imprinted on everyone who passes through the school
ON ICE
Expeditions
Expedition remains a high point –in every sense – of school life. Alongside the Expeditions Programme, many subjects incorporate expedition into the formal curriculum. Pictured: A team of Year 13 IB Geography students go on a glaciation expedition each year. Together, and over multiple years, the students are tracking the melting of the glacier.
IB RESULTS
At Aiglon, we set out to challenge our students intellectually and academically, encouraging them to be inquisitive and motivated learners, and equipping them with the analytical tools they need to understand the world around them.
Average IB score achieved (out of a possible 45 points)
IB PASS RATE
Highest IB score achieved (2 students)
students achieved over 40 points (out of a possible 45)
of the students achieved over 30 in the IB Diploma
The average subject grade of
10 languages taught 5.8
out of seven is the highest ever achieved at Aiglon in an exam year
100%
UCAS SUCCESS RATE –WITH 20 STUDENTS MEETING THEIR FIRM OR INSURANCE OFFER
NEW STUDENTS
8 AIGLON ANNUAL REVIEW 2022
VITAL STATISTICS
IGCSE results between A-A*
extra-curricular activities (includes nine student-led activities)
UNIVERSITY DESTINATIONS
NEXT STEPS
Aiglonians are destined for top universities in the US and UK such as: Stanford, Cornell, UPENN, Georgetown, Northwestern, NYU, UC Berkeley and Babson; and Bath, City, Edinburgh, Exeter, King's, Manchester, St Andrews and UCL
In addition, students are destined for universities around the world, including: University of Toronto and UBC (Canada), EHL (Switzerland), IE University (Spain), Berklee College of Music, Valencia (Spain), Trinity College Dublin (Ireland), Utrecht University (Netherlands) and more
11students admitted Early Decision to the US schools including: Babson College (3) College of William and Mary Cornell University Fordham University New York University (2) Northwestern University (2) University of Pennsylvania
BREAKDOWN OF UNIVERSITY DESTINATIONS
AIGLON ANNUAL REVIEW 2022 9
84
1:5 Teacher/student ratio merits awarded by faculty Student Teacher
21% GLOBAL 7% GAP YEAR 28% UK 44% USA
Goal getters
Aiglon's students are equipped to thrive, not just survive, and it's the same story for our financial activity.
At Aiglon, we equip our students to not just survive, but thrive, and we take a similar approach to our finances. "At Aiglon, we combine financial excellence with non-financial goals," says Elisabeth van de Grampel (Clairmont, 1980; Parent 2020), Chair of Aiglon's Board and former Chair of the Finance Committee. "In the business world, we tend to think mostly of the bottom line and the quarterly result. At Aiglon, we must think about how we best educate our students. And financial stability ensures that these higher goals, not just financial goals, can be met."
This stability and sustainability are achieved with impeccable processes, says COO/CFO, Mrs Patricia Bremner Gadotti. Like any well-run organisation, Aiglon has KPIs, targets and a minimum EBITDA (earnings before interest, taxes, depreciation, and amortization) it is expected to achieve. "We have to set our EBITDA at a certain level so if our student numbers drop, we will still be able to deliver the programme we planned. This means that if there is a downward trend, we still have time to play catch-up before we start cuts," says Mrs Bremner Gadotti.
Five times a year, she and Financial Director Monique Sprungli sit down and forecast the school's financial position at year-end. This position sits, in turn, within the longer-term growth and renewal plan. These processes enable robust decision-making."The co-operation and communication within the team is excellent," says Elisabeth. "There is also a lot of long-term strategy in the figures: this is a structured world of professional finance reporting and planning."
This strategic thinking has reaped great benefits for the school. "We have a very positive and longstanding relationship with our bank, for example," says Mrs Bremner Gadotti. "We ensure that we have facilities in place even when we don't need them, so that when we do need them, they are there. That kind of planning means we are not held up when we need momentum for the big developments – for example, the upcoming campus development projects."
The school's financial position also benefits from the close relationship with the Board, which can provide considerable expertise on areas such as investments and philanthropy. "It's all just about good practice and transparency with the Board," says Mrs Bremner Gadotti. "Aiglon is managed by professionals and overseen by the community."
"We always ask: how can we help?" says Elisabeth. "Philanthropy, for example, enables us to do much more, faster: more scholarships, more bursaries, more student experiences, more campus improvement. I can see huge potential there."
10 AIGLON ANNUAL REVIEW 2022 FINANCES
We combine financial excellence with non-financial goals. There is a lot of long-term strategy in the figures
Sports Day
Ready? Get set! Go! The whole school travelled to Monthey to support Aiglon's sports men and women as they represented their houses in more than 25 hotly contested events. Despite the glorious sunshine, no school records were broken, but current alumni holders should not get too comfortable: the Class of 2023 are gunning for their titles. Pictured: Niccolo (Alpina, 2022) lines up for the 100m sprint.
THE HEAT
IS ON
An Aiglon education provides every student with the physical challenge they need to build strength, resilience and fitness. As their confidence grows, students gain a sense of achievement.
expeditions completed
12 AIGLON ANNUAL REVIEW 2022 VITAL STATISTICS
autumn
Bouquetins awarded Total number of Bouqetins achieved by a single student at Aiglon One every term for nine years THE PEAKS OF AMBITION Le Grammont 2,172m Dents du Midi 3,258m Dents du Morcles 2,969m Pointe de Drône 2,950m Diablerets 2,957mLuisin 2,786m Pigne de la Lé 3,396m Aiglon 1,258m
AIGLON ANNUAL REVIEW 2022 13 subject-related expeditions SKI RESULTS interschool competitions ADISR SNOWBOARDING 5 medals in the downhill and freestyle categories 19 different sports clubs 34 students competing 102 SKI INTERHOUSE: Best Senior boy - 28.14s Best Senior girl - 30.77s Best Junior boy - 29.80s Best Junior girl - 31.84s31 first-time skiers student ski racers 60 8 students won 23 medals between them in ski competitions AIGLON CUP 16 podium finishes students participating in the annual Aiglon Mountain Marathon 7
Our
structure
Did you know that Aiglon is managed by a team of expert volunteers? With no shareholders? Here's how our governance works.
No single person or group runs Aiglon. Thanks to the bequest of our founder, John Corlette, the school is wholly owned and overseen by a non-profit association – the Aiglon College Association (ACA). This is made up of people with diverse expertise, skill sets and backgrounds who have a direct tie to our community: current and former parents, alumni and friends.
Over the past year, several longstanding ACA members have taken a well-earned step back: their contribution over the years has been incalculable. Now, a new generation is coming forward to build on their legacy and to ensure that our founder's principles remain at the heart of everything Aiglon does – enabled by our unique governance structure.
The Aiglon College Association (ACA)
The ACA is currently made up of 37 volunteers. Its purpose is to ensure that the school is being governed correctly, and to ensure that funds are being used for the right purposes by Aiglon's operating company, Aiglon College Services SA (ACSSA). As a not-for-profit organisation, all profits must be reinvested into the school. Additionally, the ACA is the body that receives Aiglon's philanthropic donations. Within the ACA, there are specialist committees on all aspects of the school, such as finance, education, wellbeing, investment and advancement.
Aiglon College Services SA (ACSSA)
In order to function – to employ people, pay bills, commission services – Aiglon needs an operating company, with more hands-on, legal responsibility. Aiglon College Services SA (ACSSA) is fully owned by the Aiglon
College Association (ACA), which is the sole shareholder. It is governed by the ACSSA Board, which in turn reports to the ACA. The ACSSA has the power to conduct any financial, commercial or real estate activity that directly or indirectly relates to its purpose: to operate the education of Aiglon's students.
The ACA Board
All the specialist committees report to the ACA Board, which is currently chaired by Steven Sandler. The Board has overall responsibility for the workings of both the ACA and the ACSSA and is voted for by the ACA.
The ACSSA Board
The Board, currently chaired by Elisabeth van de Grampel (Clairmont, 1980; Parent 2020), oversees the running of the school, guards the school's ethos, defines its strategy and appoints the Head. The School Director, Mrs Nicola Sparrow, and the Chief Financial Officer, Mrs Patricia Bremner Gadotti, also sit on the Board.
The Nomination Committee
Ordinary and honorary members of the ACA are appointed upon recommendation by the Nomination Committee. Nominations are voted on in a secret ballot. This committee is the only one that doesn't report to the ACA Board – instead, it reports to the General Assembly, an annual general meeting of all ordinary ACA members plus honorary members. Once elected, ordinary members can serve a maximum of three terms of four years each. Ordinary members must gain 65 votes to be elected, while honorary members must gain 75.
14 AIGLON ANNUAL REVIEW 2022 GOVERNANCE
BOARDING Happy house, happy life
Our programme of Boarding House renovation and improvement continues. La Baita has been completely renovated, with new furniture and a new façade to bring it into harmony with the rest of campus. Indeed, the Junior School continues to thrive: we now have more than 20 boarders, attracted to its home-away-from-home ethos.
Spirit remains an essential part of life at Aiglon. We challenge all students to reflect on the most fundamental questions of human life. They explore all faiths and none, while developing a deep sense of life-long service and purpose.
Every student learns to play an instrument
school
of Grease
Number of nationalities
FAITH GROUPS
Number of faith groups and religions covered – expanded from 7 to 15 groups (including Buddhist, Agnostic, Secular/atheist, Muslim, Hindu, Jewish and Christian)
the Aiglon community comes together
and
matches between alumni/students and alumni/young alumni
messages shared, video calls and internships offered
16 AIGLON ANNUAL REVIEW 2022 VITAL STATISTICS
JUNIOR SCHOOL MUSIC PROGRAMME Cast for the
performance
22 MENTORSHIP PROGRAMME How
15 7
GETTING TOGETHER Term 3 saw a return to in-person daily meditations, weekly assemblies
fortnightly faith groups
67
2022 Class Gift raised
CHF
local guests at our annual Elderly Lunch
STUDENT-LED MEDITATIONS
10student groups volunteer at the local refugee centre
MODEL UNITED NATIONS CONFERENCE
In January, Aiglon welcomed around 100 delegates to our campus from other Swiss international schools for our second Model United Nations Conference on the theme 'An Equal World'
meditation podcast episodes played
Participation rate 42%
14Our smallest boarding house, Le Trient, raised CHF
students offered scholarships at Starehe.
Each boarding house sponsors one to two students
to fund 8 Starehe student SAT tests
AIGLON DISCOVERY TRIPS
All students in Years 7, 8 and 9 participated in trips to NASA Space Camp in Alabama, USA, sailing in Tenerife and either a cultural or scuba diving trip to Thailand. These trips are integral to the Discovery Curriculum and included in the school fees.
NASA Space Camp, USA Sailing in Tenerife Scuba diving in Thailand
AIGLON ANNUAL REVIEW 2022 17
Meet the Board
From Olympic skiing and intellectual property to particle physics and private equity, Aiglon's Board members have an extraordinary range of skills and expertise. And as volunteers, they freely give their time and experience to ensure that Aiglon's founding principles and not-for-profit status are maintained.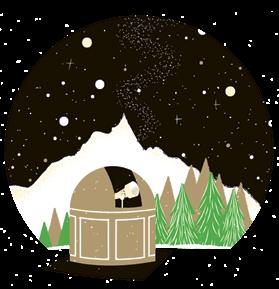 This year, valued and longstanding members Tony Jashanmal (Alpina/Belvedere, 1965; Parent 1997) and John Cheesmond (Parent 2009) stood down: we thank them for their outstanding contribution and many years of generous service.
We are delighted to see new members who will build on their legacy. Here are the people who help make Aiglon what it is: meet our Board.
ELISABETH VAN DE GRAMPEL (Clairmont, 1980)
Parent of Jamie (Clairmont, 2020)
Elisabeth is Chair of Aiglon College Services SA (ACSSA) and has established a property development and management business. She holds a degree in Business Administration from the University of Innsbruck. Elisabeth is Austrian and currently lives in Munich.
CARIN BEUMER
Parent of Timothy (Alpina, 2017) and Lucas (Alpina, 2019)
A former investment banker, Carin also has vast experience in life science and global humanitarian organisations. She qualified at INSEAD as a certified board director and has a degree in Economics from the Vrije Universiteit Amsterdam.
DR CAROLINE HARPER CBE OBE
Caroline is CEO of Sightsavers, an international not-for-profit working to prevent sight loss and fighting for the rights of people with disabilities in developing countries.
Previously she worked in the oil and gas industry. She has a degree in Physics and a PhD from Cambridge. She was awarded an OBE in 2000 and CBE in 2015.
LUIS REY
Luis is Head of Colegio Internacional de Sevilla San Francisco de Paulay and holds doctorates in Chemistry from Sevilla and Bologna. He was awarded the French Palmes Académiques and the Stella Italiana. He is honorary Consul of Luxembourg in Sevilla, and is the sole Spaniard on the IB Board of Governors to date.
18 AIGLON ANNUAL REVIEW 2022 THE BOARD
With a brief to oversee and direct the school's management, the team bring their skills and expertise to bear.
ALESSANDRO CORSINI (Delaware, 1975)
Parent of Luia and Lupo Alessandro is Vice-Chair of the ACSSA and President of the Aiglon College Alumni Eagle Association (ACAEA). He is President of Orto Botanico Corsini Monte Argentario botanical garden in Tuscany and is a Managing Director of the LONSIN Global Credit Fund in London.
ELIZABETH CAIRNCROSS
Elizabeth is the retired Principal of Wells Cathedral School, a leading British independent school, and has worked previously at King Edward's School Witley, Kingston Grammar School and as Deputy Head at Christ's Hospital. She has served as a trustee for CASE Europe, the Bulkeley Evans charity and the Choir Schools Association.
PRINCESS ALIA AL-SENUSSI (Chantecler, 2000)
Alia serves as Art Basel's UK and MENA Representative, and is a senior advisor to the Saudi Ministry of Culture. She works with various global art organisations, including the Tate Modern, the Guggenheim, Art Dubai, 1:54 African Art Fair, Showroom London and the Elisa Sednaoui Foundation.
BRIAN ANG
Parent of Sylvia (Le Cerf, 2020) and Sophie (Le Cerf, 2024)
Based in Singapore, Brian brings almost three decades of investment experience to Aiglon.
He currently works with a family office, is a board and executive committee member of the charity Ju Eng Home and holds an MBA from Imperial College London.

STEVEN SANDLER
Parent of Jameson (Alpina, 2021) and Brody (La Baita, 2026)
Steven is an ACSSA Director and Chair of the Aiglon College Association (ACA). A graduate of The Peddie School, Washington & Lee University and the Wharton School, he is a Co-founder of Acansa Investment Management Group.
INGRID CHRISTOPHERSEN MBE
Ingrid joined Aiglon in 1980, teaching geography and skiing, and working in expeditions. She skied for the British team between 1963 and 1968. She is a notable linguist and has translated seven books from Norwegian to English. She was awarded the MBE in 2007 for her services to skiing. Ingrid was raised in Norway and lives in England.
Koome is a director at Actis, a leading emerging markets private equity fund.
He graduated from Stanford University with a degree in Management Science and Engineering, and received an MBA with Distinction from the University of Oxford's Said Business School as a Wafic Said Scholar.
PROFESSOR SIR TEJINDER VIRDEE FRS
Parent of Jasmeer (Belvedere, 2005) and Natisha (Clairmont, 2004)
Tejinder is Professor of Physics at Imperial College London, most noted for his contributions leading to the discovery of the Higgs boson in July 2012 at CERN. He was elected a Fellow of the Royal Society in 2012 and knighted by the Queen in 2014.
GUY TRITTON
Guy is a practising barrister at Hogarth Chambers specialising in intellectual property, IT and music law. He is a qualified mediator, author, adviser, director and investor in various startup tech and software companies, is visiting lecturer to Maastricht University and Chairman of Rhino Ark, an environmental charity.
AIGLON ANNUAL REVIEW 2022 19
KOOME GIKUNDA (Delaware, 1999)
On
campus
What will the next five years look like for the Aiglon campus? It's all in the Masterplan. This is what you can expect to see.
iglon's planned new Assembly and Dining facility will be special: for the first time, every one of the school's 400-plus students will be able to gather comfortably in a space intimate enough for Aiglon's trademark meditations –truly enhancing their Aiglon experience.
The building is the main focus of the school's rolling five-year Masterplan, which is already delivering a new Belvedere boarding house while repurposing the older building into classroom space. But one thing remains constant – every decision has the school's founding principles at its heart. "Every aspect is thought through and regularly interrogated," says Director of Operations, Mr Andy Croft. "Aiglon's guiding principles aren't a poster on a wall; we live them every day, through meditations, gatherings, learning, social activities – and in our Masterplan."
But the most significant development will be Orchard site, where work begins next spring on the Assembly and Dining facility. Architect Camilla Finlay from London firm Acanthus Clews is immersed in Aiglon's principles, having worked with the school over 10 years as a consultant and 'critical friend' of its Masterplan. "Every project is grounded in long-term sustainably to ensure the right money is invested at the right time in the right things," she says.
The new buildings will be mainly timber-framed, with sandwich panels housing rubber insulation to deaden sound. The building's green timber pallet heat source will ultimately be applied to neighbouring buildings.
Students will be consistently engaged, says Mr Croft. "The worst thing is to do something without explaining why," he adds. "That's why the Masterplan is minutely examined, to ensure strong reasons for any development we do. These buildings open up opportunities.
Expectations of the social side and pastoral care are – rightly – higher than ever, and these developments free up space for specialists in these areas. There are also other considerations – every project must be sustainable, improve connectivity and be Masterplan-relevant. That gives us the rigour to enhance the Aiglon experience."
And it's the same experience for every child, says Camilla. "The fantastic value of Aiglon, continued seamlessly under Mrs Nicola Sparrow, is the importance it places on quality for every single student. There are no corners, no child that quality doesn't reach."
David Flight of Lausanne construction firm Capital Développement can't wait to start. "I love building communal spaces that impact people," he says. "This one will shape the young people who use it, which means the school's expectations are very high. I like that."
20 AIGLON ANNUAL REVIEW 2022 MASTERPLAN
A
The building will shape the young people who use it, which means the school's expectations are very high
House renewal
Our campus is brimful of activity. This year, students will be able to enjoy 'Classrooms 2.0' as a result of the refurbishment and redesign of the Parsons Building, featuring incredible teaching facilities, enormous digital displays and specially designed windows that reduce noise. In 2023, Belvedere's boys will move into their new building –and work will begin on reimagining 'old' Belvedere as a teaching hub. Elsewhere, the first phase of the Chapel's renovation is complete, with new lighting and beautiful stone work.
AIGLON ANNUAL REVIEW 2022 21
CAMPUS MASTERPLAN
Giving together
Philanthropy allows Aiglon to do more, faster –which is why so many of our community choose to give so generously.
An outstanding lifetime experience." That's how Ala Loika describes her son and daughter's (Delaware, 2018 and Clairmont, 2016) time at Aiglon. And it's why, like so many members of the Aiglon community, she is so keen to give back, making financial contributions to provide similar opportunities for future generations and further enhance students' already unique Aiglon experience.
"The process of learning is not restricted to the classroom," says Ala. "The combination of life in the mountains, the excellence of the teachers, the academic programme, the amazing trips and the international community of students is something no other school can provide. The multi-cultural student body gives students an open mind, while helping them realise the world is bigger than their own lives. This is the future of education – people from different countries learning from each other's cultures."
For Hamid Moghadam (Alpina, 1973), the greatest lesson he learned at Aiglon was perseverance. "The expeditions were tough but I learned to work through fear, to power through things and not give up." He became a donor to ensure future students had the same opportunities to learn.
Iranian-born Hamid, founder, Chairman and CEO of ProLogis, the largest logistics real estate company in the world, says studying at Aiglon was a formative experience. "It built camaraderie, a strong bond between people – students all know and support each other." And those school values will continue to carry Aiglon forward, he says. "Aiglon can become the best international school – academically and otherwise. It's moving in that direction."
Fatima Afroze (Exeter, 2018) donates because, she says, Aiglon shaped her personality. "The sense of looking out for other people has stayed with me," she says. "Meeting people of so many cultures at such a young age made me very humble and aware that everyone brings an equally valuable individual life experience."
Fatima, originally from Pakistan but now a business development associate at Fidelity Investments in Calgary, Canada, says Aiglon offers unique opportunities for life learning. "Expeditions, camping, mapreading, learning to ski together – they give you life skills and offer you lifelong friends. You're never alone at Aiglon."
Aiglon also gave Fatima another legacy. "It taught me how to be more kind, a more well-rounded citizen. I carry those traits now, I love giving back. Aiglon helped me to grow as a person," she says. "I think it's really important others have that same opportunity."
22 AIGLON ANNUAL REVIEW 2022 PHILANTHROPY
This is the future of education –people from different countries learning from each other's cultures
ONE LAST TIME
Torchlight descent
On 15 March, the Class of 2022 continued what has become a much-anticipated tradition by skiing down the mountain together one last time. After an afternoon of free skiing, followed up with dinner at Crumbs restaurant in Bretaye under a full moon, the graduating class assembled to ski down carrying blazing wax torches.
A time to give
Our focus is on what we can achieve in the year to come, and your support today can help shape the leaders of tomorrow.
As we emerge from what has been a unique period in our history, this report proves that we are stronger than ever. As an entire community, we are looking forward to what we hope to achieve in 2023.
Our not-for-profit status enables us to give our students the best possible experiences, and our commitment to our guiding principles means that those experiences are focused on the importance of developing mind, body and spirit. Our highly experienced and committed staff make all those things possible, and our wonderful Aiglon College Association – who freely give their time and expertise –ensure that we stay true to our values.
Our school is grounded firmly on those guiding principles. Its quest to shape young people, however, is not focused uniquely on this somewhat abstract construct: the five pathways of challenge, respect, responsibility, diversity and service are a call to action. And our ambition is that action leads to impact – positive impact of course!
We want to share this unique place with you. We have always been a family school, with a distinctive community. It has been a joy to have all our students back – living, eating and working together. The loyalty and affection towards Aiglon demonstrated by our alumni, parents, students and staff is truly inspiring.
These qualities are born from an affinity with our values, great experiences and friendships, and a sense of the school's unique place, both physically and ideologically. So come join us: you don't need a reason. Talk to us, call us, ask us how you can get involved.
Perhaps there's a group of other Aiglon parents in your area who would love to meet you. Or perhaps you've got something you would like to offer: a talk on your area of expertise, or advice on internships or careers. Giving to Aiglon is a wonderful thing: philanthropy enables us to do more, faster, so that even more students can benefit. But there are so many ways that our parents, alumni and friends can help – and we would love to talk to you about them.
I do hope you find some inspiration in these messages from the mountain. We should not be afraid to envision boldly, and to play our parts, great and small, in addressing the big questions and challenges facing us as we nurture and sustain a miraculous and precious world.
Karen Sandri
24 AIGLON ANNUAL REVIEW 2022 REVIEW
Director of Philanthropy & Alumni Engagement Karen can be contacted at: k.sandri@aiglon.ch
As Aiglon is 'owned' by its not-for-profit association, all donations directly support the Aiglon community
SERVICE
A positive contribution
As soon as Covid restrictions allowed, students resumed service trips. Pictured: Students on an environmental service trip in Koh Chang, Thailand. Fifty students learned to dive, study the corals and clean the ocean. The data they collected was submitted to the CoralWatch global research programme, to be used by analysts worldwide.