STAND UP FOR SUICIDE PREVENTION
September 2023
ABC Keystone Leadership
2023 Executive Committee:
CHAIR of the BOARD
Steve Conway
Pyramid Construction Services, Inc. A Quandel Company
CHAIR-ELECT
John Lehmann
Poole Anderson Construction, LLC
1st VICE CHAIR Guy Kingree, IMC Construction
2nd VICE CHAIR
Steven Kearns, James Craft & Son, Inc.
SECRETARY Ed Engle, Smucker Company
TREASURER
Timothy A. Kershner, CPA, Walz Group
2022 CHAIR Keith Eldredge, CPA, RKL
2023 Board of Directors:
Eli Ace, Nexen Construction, LLC
Robb Beiler, Quality Buildings, LLC
Jeff Bright, Saxton & Stump Lawyers and Consultants
Roger S. Brubaker, MVE Group
Scott Duke, The Witmer Group
Joe Finkey, Martin's Flooring
Michael L. Fiore, Leonard S. Fiore, Inc.
Brian Floyd, EPIC Insurance Brokers & Consultants
Ken Funk, Arthur Funk & Sons, Inc.
John H. Hykes II, B&B Integrations
Anthony Leer, Leer Electric, Inc.
David H. Oblender, EHD
Matt Shehan, Benchmark Construction Company, Inc.
Jan L. Wagner, Wagman Construction, Inc.
Scott Wengrenovich, Murray
Jeff Witmer, Pathway Business Advisors
Contents
The Merit Shop Spokesman is published 12 times a year by Associated Builders & Contractors, Keystone Chapter. Articles of interest, member news, press releases, and advertising placement requests may be submitted to the editor: Rebecca Wolf Director of Marketing & Communications ABC Keystone rebecca@abckeystone.org (717) 653-8106 G. David Sload, President-CEO ABC Keystone | 135 Shellyland Road, Manheim, PA 17545 (717) 653-8106 | abckeystone.org 2 3 5 7 10 15 11 19 17 20 Message from the Chair From the Desk of G. David Sload Apprenticeship Update 2023 STEP Recipients Advocacy Update Member Spotlight Fall Regional Construction Wake-up Calls Calendar Ask An Attorney Anniversaries & New Members FOLLOW US: @ABCKeystonePA @ABCKeystone LinkedIn/company/abckeystone/
A MESSAGE FROM THE CHAIR STAND UP FOR SUICIDE PREVENTION
September is Suicide Prevention month. It's a topic that we all generally avoid due to the uncomfortable nature of the matter. But suicide is a real threat to our industry and therefore deserves its time in the spotlight.
According to statistics released by the CDC, construction ranks amongst the top for all industries as it relates to suicide. It's a staggering number that is 4 times higher than the suicide rate of the general population; 45 suicides per 100,000 workers annually; 15 suicides per day. The annual number of construction industry suicides exceeds the work-related deaths fivefold. This is truly a crisis in our industry that we need to STAND UP and address.
In response to the CDC study, CFMA (Construction Financial Management Association) established the Construction Industry Alliance for Suicide Prevention to raise awareness about suicide prevention and provide resources and tools to support the construction community. ABC National has since partnered with the Construction Industry Alliance for Suicide Prevention (CIASP) to help raise awareness to ensure that our workers arrive safely at work the next morning.
So why is the suicide rate so high in construction? The answer to this is multifaceted.
The construction industry is a commonly chosen career path for veterans, which have a higher risk of suicide than the general population.
With the general nature of the business, workers move from jobsite to jobsite leaving them less connected to family and the workplace community.
1 4 2 5 3
Working long, irregular work shifts, affects sleep patterns and sometimes causes sleep deprivation, which in turn leads to poor mental health.
Seasonal layoffs, translating into loss of income and sometimes benefits, adds stress that can feel overwhelming.
The physical demands of the work can take a toll on the body and in some cases causing chronic pain that leads to self-medication through overuse of drugs or alcohol.
WHAT CAN
YOU DO?
We can all start by acknowledging that mental health awareness and suicide prevention are just as important as jobsite safety issues. Ensure that your company provides a safe culture, a place where your employees enjoy their job and experience a sense of purpose and belonging.
Provide training to identify and help your employees that are at risk. Raise awareness amongst your employees and peers of the crisis that is upon our industry. And lastly, normalize the conversations around the importance of mental health and suicide. Too often we are reluctant to discuss the topic of mental health, fearful to discuss or viewing it as a weakness.
There are endless resources at our fingertips, and I encourage you all to take some time to educate yourself on this topic. Start by going to the CIASP website. Download "Toolbox Talks," or scan QR code and make this your topic for discussion in the month of September. Discuss this topic at your next staff meeting and make ABC's Total Human Health part of your safety culture. Together we can all make a difference by taking the Pledge to Stand Up for Suicide Prevention.
Steve Conway | Pyramid Construction Services, LLC
2
A Quandel Company
INFORMATION & RESOURCES preventconstructionsuicide.com CALL 988 FREE • CONFIDENTIAL • 24/7 crisistextline.org TEXT HELLO TO 741741 FREE • CONFIDENTIAL • 24/7 crisistextline.org SCAN FOR TOOLBOX TALKS
"IT CAN'T HAPPEN TO ME OR MY LOVED ONES."
Chairman Steve Conway has done a great job of framing "Suicide Prevention Month". While I typically choose a different topic than the Chairman, I believe suicide prevention can be extremely important and personal. Therefore, this month I will share an individual's personal dealing with suicide.
As a young teenager this individual was aware that his father was dealing with some depression. During that time, it was not a subject that was discussed, and heaven forbid anyone outside the family knew. The family doctor would prescribe some anti-depressants and life would go on.
Fast forward a few years.
The, now 19-year-old was home for winter break. Having had breakfast with his father and seeing him off to work the young man went about his daily routine. About mid-morning the young man answered the phone only to hear his father's boss ask, "is your father not coming to work today?" His answer was that his father had left a couple of hours ago. Thoughts of confusion and concern quickly overcame this young man. Was he in an accident? Where was he?
Knowing his father's past with depression, the young man went in search of his father's medication, only to find a completely empty pill bottle. Where was he and what had he done? A call was made to the State Police describing what had been found. While not a lot to go on, the police did circulate information on the father and his car. Several hours passed when the anxiously awaited phone call came. The State
Police had found the father unconscious on State game lands where the father had hunted as a young man.
Most stories like this end tragically for the family. Fortunately, the father was found in time to save his life. After a week in intensive care and several months of inpatient treatment, the father was cleared to go home. He was diagnosed as bipolar and put on properly monitored medication as well as continuing outpatient therapy. As a result, his last 40 years were some of his happiest and most productive years.
While this story ended well, too often they end in family devastation. We need to be more cognizant of those around us as well as our own mental health. As humans we tend to want to hide our emotions and feelings. The resources Steve lists in his article are a great place to start. Let's all make a conscious effort to make mental health a part of our total health commitment.
3
National Suicide Prevention Lifeline: 1-800-273-TALK (8255)
ABC Keystone's craft training is officially back in session! We are excited to welcome 130 new apprentices to ABC's program.
At ABC Keystone, we train the next generation of craft professionals utilizing a combination of classroom and hands-on training in our 31,000 sq. ft. education center. We are the "Voice of Construction" for today's merit shop construction industry.
Our commitment to workforce development enables ABC Keystone contractors to employ a highly skilled workforce trained by the best to be the best. They receive comprehensive training over the course of their study—offering the most effective way for a contractor to ensure a highly trained and successful workforce.
In the fall of 2023, the Chapter will offer roofing apprenticeship classes for the first time. The roofing apprenticeship program is geared toward aspiring construction professionals seeking to learn essential roofing skills in a specialized program. During their first year, apprentices will attend classes at the ABC Keystone facility in Manheim, PA. At the conclusion of the roofing apprenticeship program, apprentices will receive their journeyman credentials from the Pennsylvania Department of Labor & Industry.
Over the year, students will focus on OSHA 10, aerial lift, and rough terrain certification. Apprentices will also be trained in the following modules:
• Intro to Roofing
• Roofing Safety
• Drawings in Roofing
• Intro to Steep-Slope Roofing
• Intro to Low-Slope Roofing
• Substrates, Decks, and Roof Insulation
• Sheet Metal in Roofing
5
For more information please contact, Cindy DeWire at cindyd@abckeystone.org
A LOOK INTO THE SHOP
ABC Keystone apprenticeship instructors have been busy preparing the shop for the start of the new school year. What's New? An additional 1000 square feet has been added, giving our apprentices and instructors more room during their training. A new mezzanine engineered by Providence Engineering and installed by Richard L. Sensenig Co. has been added, allowing new equipment for the HVAC program, and doubling the project space for our Electrical apprentices.
Over the course of the 2023-2024 school year, we will be highlighting the progression of the shop, and our apprentices as they complete their training at ABC Keystone. Stay tuned for more exciting updates!
ABC Keystone instructors are continually increasing partnerships with industry suppliers and professionals. We would like to thank the following organizations for their continued support of our apprenticeship program!
• Chicago Faucets
• James Craft & Son, Inc. • JLG
6
• Lezzer Lumber • Milwaukee Tools • Mitsubishi
Powers
•
• Southwire • Vernon Bitzer Associates, Inc. • Watts
2023 Verified STEP Recipients
11400 Inc.
Allan Myers
Allied Mechanical & Electrical
Ames Construction, Inc.
Arthur Funk & Sons, Inc.
B&B Integrations
Benchmark Construction Co., Inc.
Bertolet Construction, LLC
C Mechanical Services
C.M. High, Inc.
CB Construction Services, Inc.
CCS Building Group
Cedar Run Construction, LLC
CH+N Site Construction Inc.
CLARK, Inc.
Commonwealth Fire Protection Co.
Conewago Enterprises, Inc.
Conewago Manufacturing, LLC
Conexus, Inc.
DenTech Industrial
Detwiler Roofing
Dolan Construction Inc.
Double D Roofing & Sheet Metal Inc.
EG Stoltzfus Construction, LLC
ESCO Security
Galbraith/Pre-Design, Inc.
Garrety Glass, Inc.
Goodco Mechanical, Inc.
H&S Industrial, A Viocity Company
Hayden Power Group
Hayden Power Group
High Construction Company
Hursh Painting Co., Inc.
Ira G. Steffy & Son Inc.
J. Vinton Schafer, A Quandel Company
James Craft & Son, Inc.
John E. Fullerton, Inc.
Johnston Construction Company
5 7
Visit abc.org/step
Kessel Construction, Inc.
Keystruct Construction, A Viocity Company
Leer Electric, Inc.
Legacy Electrical Services, Inc.
LEW Site Construction LLC
M. Potteiger, Inc.
Martin's Flooring, Inc.
MVE Group
Nittany Building Specialties, Inc.
Paramount Contracting, Inc.
Paul Risk Construction
Pincus Elevator Company, Inc.
Poole Anderson Construction, LLC
Quality Buildings, LLC
Quandel Enterprises, LLC
RSR Electric, A Viocity Company
S&S Structures, Inc.
Silvertip, Inc.
Smucker Company
Speedwell Construction, Inc.
Stuebner, Inc.
Susquehanna Valley Construction Corp.
The Farfield Company
The Tri-M Group, LLC
The Tuckey Companies
Vision Mechanical, Inc.
Wagman Construction, Inc.
Warfel Construction Company
Wenrich Painting, Inc.
White Rose Interiors, LLC
Wickersham Construction and Engineering, Inc.
Wohlsen Construction Company
Zartman Construction, Inc.
As verified by ABC National as of August 2023 Take the First Step Today!
Take a STEP
on Your
Today!
Forward
Safety Journey
6
JIM WILLSHIER
ABC KEYSTONE, DIRECTOR OF GOVERNMENT AFFAIRS
BACK TO CLASS, BACK TO POLITICS
It may be hard to believe, but we are in fall right now. Summer vacations are ending as we get ready for backto-school nights and football season. This will be true for our chapter too as our classrooms begin to fill up with apprentices again soon. In a way, fall resets a clock for the coming year.
This also usually brings a returning state legislature to Harrisburg to pick up where they left off after passing a state budget. But like with most things in 2023, there isn't really a norm to see here. After an oddity in how the state budget was partially adopted following over a month impasse in early August, questions remain on aspects of the budget yet to be negotiated between the House-Senate-Governor and now we have a tied 101-101 democrat-republican balance in the House after the resignation of Rep. Sara Innamorato (D-Allegheny) it's hard to predict what will happen next. For those keeping score that last part means that the slim majority previously held by democrats is temporarily broken for an even tie.
We will have a special election for the Innamorato seat shortly after the House officially comes back later this month, but Rep. John Galloway (D-Bucks) may become a judge in this fall's municipal election. So again, without a special election the majority balance is tenuous. This fall will bring the unofficial start for 2024 election campaigning both at the state and national level, so be prepared for lots of ads and mailers soon.
It is difficult to predict what will happen or exactly what to prepare for this fall as a prelude to the coming election year. The only thing that can be certain is a reminder of how fragile the political climate really is in Harrisburg (and D.C. really). With that being said, the best course of action is to continue to engage with all public officials to inform them of the work you're doing and what keeps you up at night. Be clear about what they can do to help those concerns and be clear in how you want to help them through creating jobs and building quality projects. Be mindful that many of the negative issues we are concerned about are election campaign issues for 2024 just as much, if not more than a policy proposal now. With narrow majorities and clear political divides everywhere sharing that important line of communication will be a key factor in pushing back on any of the negative policies that may be voted on or have debates in the capitol.
10
6 10
TOPIC: "A New Attitude"
OSHA's Enhanced Enforcement Program and Its Impact on the Construction Industry.
PRESENTER: Michael Metz-Topodas Partner in the Construction Group, Saul Ewing LLP and ABC Keystone Membership Committee Chair
• Discussion will break down OSHA's 2023 policy changes and assess their impact on construction project operations.
• OSHA's revised policies have enhanced its enforcement capabilities and disproportionately affect construction work.
• Contractors should attend this talk to prepare for increased OSHA investigations, inspections, citations, and fines.
Connecting You with Colleagues in Your Area!
NO-COST EVENT BRING A COLLEAGUE!
– Tony Forlizzi Sheet Metal Specialists, LLC
Develop
• Network with ABC members in your area and grow your business
• Valuable information on topics that affect your business
• No-cost opportunity to engage with ABC Keystone and members
• Invite a colleague to join you!
REGISTRATION: 7:15
• OCT 11
• OCT 18
• OCT 25
• NOV 1
am -
Nittany Valley Region Location: ABC Nittany Valley Office, Howard, PA
Southwest Region Location: OSS Health, York, PA
Northeast Region Location: RKL, Wyomissing, PA
Capital Region Location: Penn Harris Hotel
Camp Hill, PA
• NOV 8
Carpentry Technology
For More Information Contact: Mike Bachman Director of Membership
Thaddeus Steven College of Technology Construction Management Bowling Green State University Mechanical Engineering Liberty University
11
Register Today for this NO-COST Event!
your business network and get pertinent info on topics that affect your livelihood. Network and exchange ideas and views with your peers from the region.
Lancaster Region ABC Headquarters Manheim, PA 7:30 am | MEETING TIME: 7:30 am - 9 am
"I thoroughly enjoy the premise of the "Wake-up Call" meetings. They are early in the morning so as not to break up or interrupt the day. The topics I have seen have all been relevant and worthwhile, the venues have been convenient to my location, and the times have been condensed to where I obtain great information but can still make it into my office by 9 a.m."
mike@abckeystone.org
The Excellence in Construction award ceremony is the industry's leading competition, developed to honor innovative and high-quality Merit Shop construction projects. The award honors all construction team members, including the contractor, owner, architect, and engineer. Join fellow ABC Members, award-winning contractors, design teams, and project owners, and make this your team's celebration party!
November 9, 2023 | 5:00 pm
Hilton Harrisburg • One North 2nd Street, Harrisburg, PA 17101
Become a Sponsor Today! Tickets Available
What better way to promote your company than in front of 400 ABC Members? Sponsorships are now available for the 2023 EIC Awards, or place an ad in the highly anticipated Excellence in Awards Program!
Contact Emily Winslow at emily@abckeystone.org
Tickets are now available at www.abckeystone.org or by scanning the QR Code.
Thank you to our presenting sponsor:
Presented by: ABC Insurance Trust
MEMBER BENEFIT
Calling 811 Keeps You Safe.
Underground power lines, communication cables, gas lines, water lines, or other utilities may lie below the surface of your property or areas of planned excavation. To keep you safe and prevent damage to utilities, it is critical to call 8-1-1 before starting any digging or excavating. Be sure to allow time for utility companies to visit the area to mark the location of their underground facilities.
ABC Keystone is here to help! Fax or email your invoice to the Chapter office, and you won't be obligated to pay the PA One Call System invoice!
Call
(717) 653-8106
(717) 653-6431
lori@abckeystone.org
PA ONE CALL SYSTEM Let
ABC Pay Your Invoice!
FAX
ABC Keystone Before You Dig
IAN ATWOOD
BUSINESS INSURANCE CONSULTANT
iatwood@ekmcconkey.com
(717) 515-2521
www.ekmcconkey.com
Tell us about your company?
McConkey Insurance and Benefits has been around since 1890 and is proud to be one of the Mid-Atlantic's largest and most respected insurance brokerage firms. We pride ourselves on providing exceptional service and stability for our clients while advocating and educating them.
Our company culture sets us apart because McConkey is locally and independently owned. Our sales team uses a profit-sharing approach and is not commissionbased, allowing us to put all focus into doing what is in the best interest of our clients.
Our clients know they can trust our expertise and be the independent consultants they need to help resolve challenges all business owners
How long have you worked for McConkey?
I've been with McConkey for two years.
What is the best part about the work you do?
Collaborating with my Clients, being their trusted advisor, and solving a variety new challenges that we face every day.
How did you get involved in the industry?
Before joining the business insurance team at McConkey, I spent four years as a property and casualty writer with a local insurance carrier specializing in general / specialty construction and manufacturing. Now I'm looking forward to working alongside emerging leaders in the construction space and brining energy to the Young Professional Committee with ABC.
Did you know???
For over 25 years, McConkey has been offering captive insurance products to our clients in the MidAtlantic region both in the property and casualty space along with group employee benefit plans. Currently, we service nearly 200 captive clients and have strong relationships with over 20 different member-owned group captives.
Most days after work, you'll find me...
Enjoying the outdoors by cycling, camping, or hiking with my golden retriever, Benson.
What is the best business advice you've ever received?
Stay hungry, but humble.
For inclusion in future issues of the Merit Shop Spokesman, please send your Membership Spotlight to emily@abckeystone.org
5 15
DIAMOND SPONSOR SAPPHIRE SPONSOR
PREMIER SPONSORS
PLATINUM SPONSORS
GOLD SPONSORS
Acuity Advisors and CPAs, LLP
Barley Snyder
CB Construction Services, Inc.
CV Services, Inc.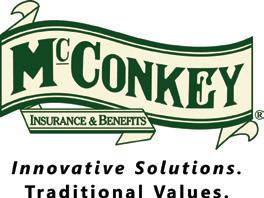 EHD
Garrety Glass, Inc.
D.E. Gemmill, Inc.
Grudi Associates
Hess Auctioneers, LLC
High Construction Company
Horst Construction Co.
MVE Group
Martin's Flooring
M. Potteiger, Inc.
Providence Engineering
RKL
RSR Electrical LLC
Saul Ewing LLP
Smucker Company
Trout CPA
Wickersham Construction & Engineering, Inc.
SILVER SPONSORS BRONZE SPONSORS
Associated Products Services, Inc.
Bertz, Hess & Co.
Broderick's Landscape Contracting, LLC
Brown Schultz Sheridan & Fritz
C Mechanical Services
C. S. Davidson, Inc.
ECS Mid-Atlantic, LLC
Harmon & Davies, P.C.
Hursh Painting Co., Inc.
Leer Electric, Inc.
GR Mitchell, Inc.
Paramount Contracting, Inc.
Remco Inc.
Silvertip, Inc.
Team Lewis Landscaping
R.A. Walton & Company, Inc.
Weaver Superior Walls
The Witmer Group
Commonwealth Fire Protection Co.
Fulton Bank
Haller Enterprises
ONYX Design and Consulting, LLC
Stonebridge Financial Group
Learn more about C.O.R.E. at ABCKEYSTONE.ORG 5
ASK AN ATTORNEY
Recent Trends in Payment Clauses and the Contractor and Subcontractor Payment Act.
By: Jeffery Bright Saxton & Stump
Hard to believe, but Pennsylvania's Contractor and Subcontractor Payment Act ("CASPA") is nearing its 30th anniversary. Originally enacted in 1994, CASPA applies to private commercial construction projects in Pennsylvania and imposes timing requirements on payment. Generally, if CASPA is violated, it entitles the claimant to recovery of attorneys' fees, interest at 12% per year, and penalties at 12% per year.
For many years, CASPA was an afterthought on the upfront drafting of contract clauses. It was understood that if you signed a written contract, then, those contract terms governing payment would be binding. Contract clauses frequently waived CASPA remedies. So long as payment on the project flowed per the terms of the contract, even if it technically violated CASPA, parties rarely fought about the details. CASPA was only a focal point if an actual claim was filed.
This has changed over the past decade. More contractors and subcontractors are paying attention to CASPA rights and remedies upfront in their contracting. Here are some of the biggest trends that have become increasingly common over the past 5 to 10 years:
1. No Waiver of CASPA Rights/Remedies. It was questionable for many years whether contractual waivers of CASPA statutory rights was even valid. That issue was put to bed in the 2018 amendments that included a "no waiver" clause. These days, it is only the rare, antiquated contract that attempts to waive CASPA remedies for penalties or attorneys' fees. Any such waiver attempt would be unenforceable. Note, however, that interest is still subject to contract and can be reduced and, presumably, waived.
2. Payment Cycles. CASPA provides that subcontractors are to be paid 14 days after the higher tiered contractor has received payment. For many years, that time period was treated as a suggestion. Parties routinely contracted for longer payment cycles. Increasingly though, most contracts have moved towards a 14-day (pay-if-paid) cycle. Still, even if a contract violates the 14-day time period, so long as payment is made in conformance with the expectations set forth in the contract, it is only the rare claimant who seeks to raise an issue.
3. Disclosure of Higher Tiered Payment Cycles. CASPA provides that the higher-tiered contractor is to disclose the expected/contracted (higher) payment cycle to the lower-tiered contractor. For many years, this provision was ignored. Then the trend was for parties to include a boilerplate sentence that the lower tier is given the opportunity to request the information. These days, it has become increasingly common for the contractor to insert a sentence or two that expressly identifies the anticipated higher-tiered payment cycle. This is the best practice, because it avoids confusion and is most true to the spirit of CASPA. The reason that this trend has become increasingly popular is because CASPA indicates that a failure to disclose the higher-tiered payment cycle could result in significant adverse inferences in event of litigation that will be held against the higher-tiered contractor.
When considering upfront payment terms and whether to pursue claims for payment, guiding consideration should be to focus on business interests and business relationships. Still, knowing the specific parameters of the law, and having a sense for emerging standards is also a good consideration to ensure that business relations and payment cycles are being handled in sound, reasonable fashion.
JEFFREY C. BRIGHT is a shareholder in Saxton & Stump's Construction Group and is active in ABC Keystone, serving on its board of directors. In his construction practice, Jeff represents contractors, subcontractors, owners, construction managers, and design professionals. In addition to handling construction litigation and project disputes, he regularly advises on the preparation, revsion, and negotiation of construction contracts for various project delivery systems. He also advises and litigates insurance coverage and indemnity disputes that can arise during a project. He can be reached at: jcb@saxtonstump.com.
5 17
Career Development Education, Safety Training & Networking SEPTEMBER
ABC KEYSTONE EVENTS NITTANY VALLEY OFFICE 9/14 ABC Nittany Valley Clay Shoot This event will be held rain or shine 9/13 Project Management 9/13 ABC Human Resources Contractor Peer Group 9/13 Basic Blueprint Reading 9/20 STP 1: Leadership and Motivation Part of the Superintendent Training Program (STP) 9/20 Coaching Employees, Feedback & Appraisals Part of the Human Resources Management Academy 9/20 ABC Business Development Peer Group 9/27 Submitting Certified Payroll A No-Cost Seminar Presented by Beneco 9/28 ABC Clay Shoot This event will be held rain or shine 9/28 ABC Bluebeam® Courses: Free Launch Webinar 9/29 Competent Person for Confined Space Entry 19
NITTANY VALLEY OFFICE 10/5 Construction Estimating I — In-person or Virtual 10/11 Fall Regional Construction Wake-up Call – Nittany Valley Region - Sponsorship Available 10/12 Executive Leader Contractor Peer Group 10/24 OSHA Recordkeeping 10/3 Competent Person for Supported Scaffold Training 10/5 Construction Estimating I - Nittany Valley In-person or Virtual 10/5 Adult AED, CPR, & Basic Medic First Aid Certification 10/9 Dynamic Crew Leadership 10/10 Self-Management — Leadership Development Part of the Leadership Development Series 10/11 Fall Regional Construction Wake-up Call – Nittany Valley Region - Sponsorship Available 10/12 ABC Bluebeam® Baseline Basics — Virtual Event 10/18 Fall Regional Construction Wake-up Call – Southwest Region Sponsored by McConkey Insurance & Benefits 10/18 Conducting Investigations, Disciplining, & Terminating Employees Part of the Human Resources Management Academy 10/18 Microsoft Office Training Excel: Basics 10/19 Executive Leader Contractor Peer Group 10/19 ABC Keystone's Tailgate Party - Rain or Shine! Presented by Barley Snyder 10/23 Rough Terrain Forklift Training 10/25 Fall Regional Construction Wake-up Call – Northeast Region Sponsored by EHD 10/25 Microsoft Office Training Excel: Intermediate I 10/25 Infection Control Risk Management (ICRA) 10/25 STP 2: Communications 10/26 Mobile Elevating Work Platform (MEWP) Training VISIT ABCKEYSTONE.ORG REGISTER TODAY!
OCTOBER ABC KEYSTONE EVENTS
WELCOME NEW MEMBERS!
Thank You for Your Support of the Merit Shop Mission!
Ferguson Waterworks
Darryl Main, Branch Manager
5350 Jaycee Avenue
Harrisburg, PA 17112
www.ferguson.com//industrysolutions/waterworks
(717) 774-2650
darryl.main1@ferguson.com
Key Painting & Decorating, LLC
Darin Klinger, Co-Owner
100 West Second Street
Hummelstown, PA 17036
www.keypainting.net
(717) 566-0280
dklinger@keypainting.net
Sponsored by: Robb Beiler, Quality Buildings, LLC
Fritz Fire Protection Company
Jonathan Fritz, President 2927 Canby Street
Harrisburg, PA 17103
www.fritzfireprotection.com
(717) 234-3473
jon@fritzfireprotection.com
Residential Media Systems Ltd.
Mike Phillips, CFO
1001 Millersville Road
Lancaster, PA 17603
www.rmsav.com
(717) 735-7577
mphillips@rmsav.com
Just a Tad, LLC
Tad DeHaven, Principal 6366 Creekbend Drive
Mechanicsburg, PA 17050
www.just-a-tad.com
(703) 407-3982
taddehaven1@gmail.com
Sponsored by: Melissa Mellott, TREW HR Gregory Johnson, The SRS Group
Yorktowne Industrial Solutions, LLC
Brian Almoney, Owner
4361 Druck Valley Road
York, PA 17402
www.yorktowneindustrial.com
(717) 578-3633
brian@yorktowneindustrial.com
15 YEARS Earth Engineering, inc. Herbein + Company, Inc. Iddings Electric, Inc. L.H. Brubaker Appliances Power Component Systems, Inc. 45 YEARS Brubaker, Inc. Horst Construction Co. 20 YEARS DABMAR Company, Inc. 1 YEAR Cassel Coral Reef Partners Comfortable Designs, Inc. Questmont Team Lewis Landscaping Twiliight Renewables, LLC Congratulations to these members celebrating milestone anniversaries in September 2023! HAPPY ANNIVERSARY BUILD YOUR TEAM! • Create your own workforce through formalized training. • Increase productivity, safety & profits. • Expand your workers' knowledge base. • Bid work more competitively. ABCKEYSTONE.ORG
SCHAEDLER YESCO Schaedler Yesco Breaks Ground on Northeast RDC
As part of its growth strategy, Schaedler Yesco Distribution is investing in a larger inventory and warehouse space in Northeast PA. The company broke ground on an expansion to its Pittston, PA, location this August.
"The Northeast PA corridor continues to be a strong market," explained Farrah Mittel, President. "We're seeing great growth in manufacturing and warehousing, and that growth needs a reliable partner."
The Pennsylvania Governor's Action Team (GAT), an organization dedicated to attracting and expanding business in Pennsylvania, aggressively promotes the area as a premier location on the East Coast to do business, citing the strategic location, world-class workforce, and excellent mix of affordability and quality of life. A 2022 GAT report noted Northeastern Pennsylvania as one of the most sought-after locations in the U.S. for e-commerce distribution, manufacturing, and national and regional headquarters, thanks to its regional approach to economic development.
"In addition to more local inventory, this expansion will allow us to increase our Stage and Store Services and several other programs we offer in this market," shared Territory Manager, Jim Semyon. "We'll more than double our existing space, allowing this location to serve the overall market very well as a regional distribution center."
Schaedler Yesco has been hyper-focused on the needs of under-served PA markets, as shown by their recent investments in Western PA.
Construction is expected to be completed in early 2024.
Barley Snyder
Attorney Reilly S. Noetzel Named to PBA, Penn Manor Education Foundation Positions
Barley Snyder is pleased to announce Attorney Reilly S. Noetzel has been appointed to new roles with the Pennsylvania Bar Association (PBA) and the Penn Manor Education Foundation (PMEF). Noetzel was elected to a three-year term with the PBA House of Delegates and has been named to the board of directors of PMEF.
The PBA is a voluntary bar association consisting of lawyers and law students in Pennsylvania, offering member benefits such as practice support, networking opportunities and continuing education. As a delegate, Noetzel will assist with setting the policy of the PBA and vote on matters affecting the substance and administration of PBA policy, as noted on its website. The House of Delegates also has the authority to judge the election and qualifications of its own members, controls all membership dues and approves increases. Noetzel is also a council member of PBA's Real Property, Probate, and Trust Law Section.
For inclusion in future issues of the Merit Shop Spokesman, please send your press releases to:
Rebecca Wolf
Director of Marketing & Communications
rebecca@abckeystone.org
#ABCMeritShopProud 20 21
135 Shellyland Road Manheim, PA 17545 Presented by: ABC Keystone Parking Lot 135 Shellyland Road, Manheim, PA 17545 For more information contact, Emily at emily@abckeystone.org. FUN & PRIZES! • Chili Cook-off • Homebrew Competition • Themed Booth Competitions • Cornhole Tournament Sponsored by Merlin Communications • Networking Let's Party in the Parking Lot! Join ABC at the Annual Tailgate Party and mix with members! OCT 19, 2023 | 4 PM - 7 PM SPONSOR THIS EVENT! Contact: Emily Winslow emily@abckeystone.org