VERMONT'S INDEPENDENT VOICE FEBRUARY 8-15, 2023 VOL.28 NO.18 SEVENDAYSVT.COM WATCHING THE DETECTIVES A battle over police oversight in BTV PAGE 15 EVERLASTING LOVE PAGE 28 High school sweetheart stories SAVE THE DATE PAGE 34 Tips from a habitual wedding guest SWEET SPOT PAGE 42 Daily Chocolate on the move Love LoveMarriage
100 Bank St., 7th Floor, Burlington, VT | 802-861-2273 | BAREVT.COM P REBUILD YOUR SEXUAL CONFIDENCE OFFERING INTIMATE WELLNESS SOLUTIONS CALL TODAY AND SCHEDULE YOUR CONSULTATION AND SEE WHICH TREATMENT IS RIGHT FOR YOU! • BIO HORMONE REPLACEMENT • CO2RE® INTIMA • EMSELLA® CHAIR • V-FIT® GOLD 1t-bare1-0020823.indd 1 2/6/23 11:44 AM SEVEN DAYS FEBRUARY 8-15, 2023 2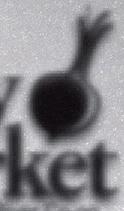 2023 EXHIBITION YEAR PRESENTED BY Co-Created: The Artist in the Age of Intelligent Machines Foundation, Hula, Gravel & Shea PC, University of Vermont, College of Engineering and Mathematical Sciences, and the University of Vermont, O ce of the Vice President for Research. Media sponsor, Seven Days. Hospitality sponsors, Lake Champlain Chocolates, Farrell Distributing, and Prophecy Wines. Burlington City Arts is supported in part by The Vermont Arts Council & the National Endowment for the Arts. SPRING EXHIBITIONS FEBRUARY 10 — MAY 6, 2023 OPENING RECEPTION FRIDAY, FEBRUARY 10, 5-7 PM GALLERY HOURS WED-FRI: 12-5 PM, SAT: 12-8 PM | BURLINGTON Lapo Frati, Cyber Loop, 2022, digital still Flag to the Abyss No. 3, 2022, mixed media 4T-BCA020123 1 1/30/23 11:36 AM Downtown 82 S. Winooski Ave Open 7am - 9pm every day South End 207 Flynn Ave Open 7am - 9pm every day Burlington, Vermont · www.citymarket.coop/membership Your Community-Owned Grocery Stores Co-op Member Benefit Discount Day Become a Member by February 14 to take advantage of this Members-only discount and other year-round benefits! Members save 8.02% on all Local and Made in Vermont items* *excludes alcohol Tuesday Feb 14 join online today! 4t-Citymarket020823 1 2/6/23 1:22 PM Lawson's Finest Taproom, 155 Carroll Road, Waitsfield Our classic American IPA is back and bursting with pine and citrus notes. Get Chinooker'd throughout Vermont and at the Lawson's Finest Taproom in February. Hop Heads HopRejoice! Heads Rejoice! 4T-Lawsons020823 1 2/6/23 1:38 PM 4t-unionbank122822 1 12/16/22 10:43 AM SEVEN DAYS FEBRUARY 8-15, 2023 3
ENERGY EFFICIENCY & DESIGN
True to its name, the Innovation Center of Vermont is a leader in energy efficiency. Energy Star has recognized its superior energy performance, naming it one of the most efficient buildings in the nation. Its exceptional use of geothermal energy and stateof-the-art technology allow for significant savings for its tenants. The Property is one of only three Energy Star certified office buildings in Burlington, VT. The Property earned a 98 (out of 100) Energy Star score in 2022 and has continued to achieve top ratings since 2009. Energy efficient features and building components are further detailed below:
• 220-kilowatt rooftop solar array, which allows employees who work in the building to credit the system's output against their home electric bills.
Electric vehicle charging stations –Recently upgraded to allow for 17 additional charging stations. Thermal pane windows and energyefficient lighting operated by a Johnson Controls energy management system which controls lights with motion detectors and computer switches - All light switches have motion control shut-off switches.
• On-site geothermal well for "energy free" cooling year-round.
• Direct Digital Control (DDC) of air conditioners, lighting, compressors, and fan motors
• Ultra-efficient boilers for natural gas heat
• Complex computer sensing of temperature requirements based on outside air and humidity, eliminating temperature variations in individualized zones.
HEATING
In addition to the geothermal capability provided by the well, there are two steam boilers that provide heat in colder winter months. The boiler operates by natural gas with a backup provision for heating oil switchover, whichever is cheaper. There is an aboveground 2,000-gallon heating oil storage tank.
BACKUP GENERATOR & UPS
The Property features a 250 KW backup generator for uninterrupted connectivity with a UPS System. The system feeds 4 separate automatic transfer switches (ATS) in the building to provide backup power to life safety systems, phone switches, equipment, and air conditioning.
WELL
The site has a 300-foot, 8-inch geothermal well with capabilities of delivering 300 gallons per minute of 53 degree well water year-round. A second well head is capped but available to deliver additional geothermal capacity. A State NPDES discharge permit allows this water to be discharged into Lake Champlain via a storm water culvert 500 feet offshore.
ELECTRICITY
Electricity is provide d by Burlington Electric primary power feed to a 13.8KV transformer on site (owned by Burlington Electric). The feed is on an "automatic switch" at Burlington Electric with feeds from 2 grids/substations. Green Mountain Power (GMP) has an easement on site with a 40KV transmission line in
The Innovation Center of Vermont 128 Lakeside Ave., Burlington, VT Leading Energy Efficiency Best Practices for 2023
LEASING INQUIRIES Yves Bradley | VT Commercial 802-363-5696 | yb@vtcommercial.com 1t-innovationCTR020823.indd 1 2/7/23 4:32 PM SEVEN DAYS FEBRUARY 8-15, 2023 4
LOOKING FOR NEW OFFICE SPACE?
WEEK IN REVIEW
FEBRUARY 1-8, 2023
emoji that
COMPILED BY SASHA GOLDSTEIN & MATTHEW ROY